Kukombela amunzi inga caba cintu ceenzu kuti kozyibide kuya kucikombelo kumamanino aamvwiki. Nokuba boobo, kufumbwa naa ukomba mukabunga kasyoonto, naa amukwasyi wako, nokuba olikke, ulakonzya kutambula cileleko ca buzuba bwa Nsabata kokombela amunzi wako.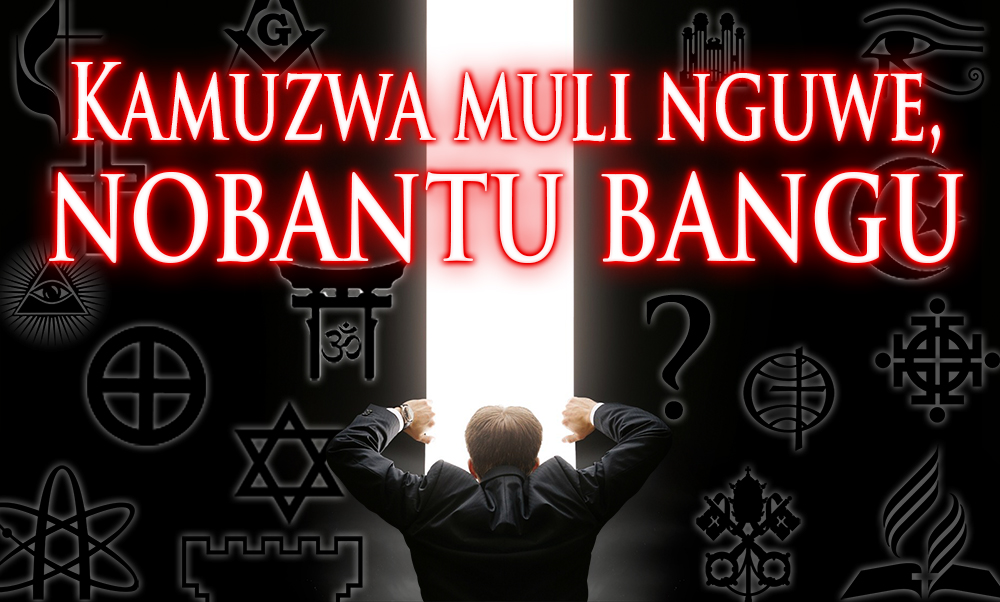 Ciyubunuzyo 18 ciligaminide kulailila kuzwa mu Bbabbuloni kuti: "Kamuzwa muli nguwe, nobantu bangu, mutalisanganyi muzibi zyakwe, kutegwa mutasubulwi aanguwe." (1599 Bbaibbele lyaku Geneva) Kunyinambungano yiindidwe kumbali kukulaigwa ooku. Zyoonse zikombelo ambungano zyabupaizi zyakasofwaala nkaambo kakucita zilubide.
Pele eeci cileta kaambo. Kuya kucikombelo kuyoopaila cakaba cintu ceelene akukomba. Aboobo, ino nkuli (alimwi muunzila iili buti!) bantu bacikombelo mbobeelede kukomba?
Kukomba ndibbala lya kucita cintu. Ndibbala lipandululwa kuti: "Kuyandisya; kupa bulemu kuli umwi; kulemekezya abulemu bupati alimwi akukotamina."1 Ndibbala lizyila kubbala lyaci Hebulayo lyakuti, shâchâh eelyo liiminina kukotama akukomba. "Ndibbala libelesygwa kanjaanji mukwaamba kuboola kunembo lya [Yahuwah] akumukomba."2 Eeci cintu boonse ncobakonzya kucitila amunzi amukwasyi ookwabo, nokuba muntu kalaalikke. Mubwini, IBbaibbele likulwaizya kuti bantu beelede kukkala amunzi mubuzuba bwa Nsabata boonse!
Mu Kulonga 16, munsaa kupegwa mulawo kumulundu wa Sinai, Yahuwah wakaambila Mozesi kuti: "Bona! Nkaambo Yahuwah wamupa Nsabata; aboobo Walo ulamupa zisela zyakulya mazuba obile mubuzuba bwa cisambomwe. Muntu woonse kasyite amunzi wakwe; kutabi naba omwe uubweza musinzo mubuzuba bwa ciloba." (Langa Kulonga 16:29-30.) Bana ba Isilayeli tiibakaunka kuyoobungana mucivwuka cakupailila pe, nokuba mu Nsabata kuti bakaakuswiilizye Mozesi kakambauka mulumbe pe. Pele, mukwasyi omwe-omwe wakkala amunzi akukomba Yahuwah mpeenya aawo.
Ayebo ulakonzya kucita oobo.
Kukombela amunzi
Lufutuko lyoonse mulimo wamuntu omwe-omwe kumugaminina, tuuli mulimo wambungano yabantu antoomwe pe. Kukombela amunzi ncintu citambulika ncobeni kuli Yahuwah alimwi ncecintu ceendelana amoza wakupaila wamasimpe. Njeeyi mizeezo iitobela imwi yakugwasyilila mukukombela amunzi kuti kube moza.
Kukomba olikke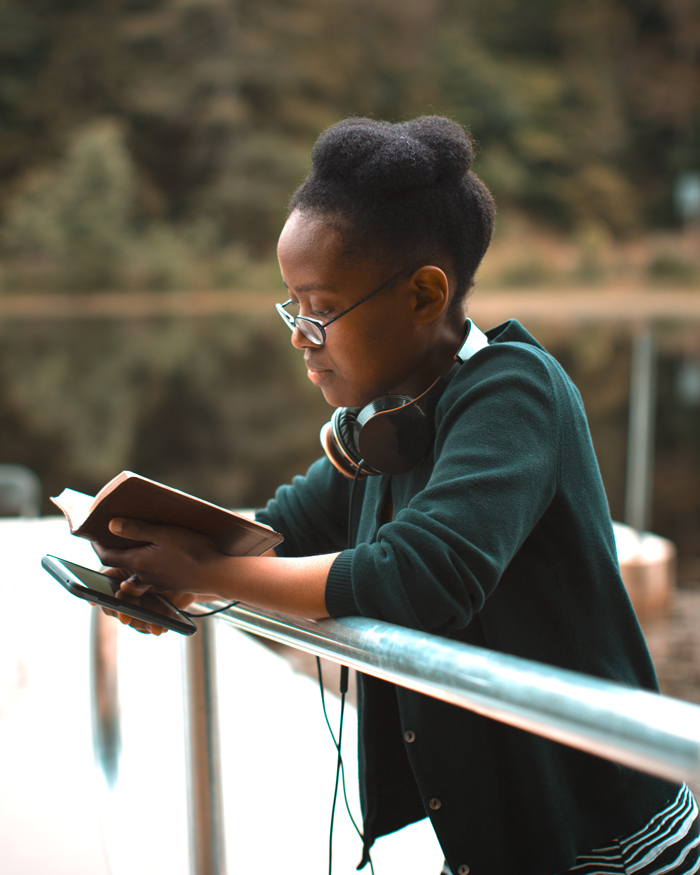 Bantu banjaanji nobatija kuzwa mu Bbabbuloni bali balikke. Kutobela Mwanaa mbelele kufumbwa nkwaya , ndweendo lwa kweenda mbuli simweendaalikke. Pele wasyomezyegwa kuti, ikuti walijana koloolikke, kupaila akulumbaizya kwako Yahuwah ulakuyandisya kubee kunyina muntu uumbi munyika ngwaakapeda Mwanaakwe. Kutegwa ubaa ciindi cikondelezya yebo antoomwe a Mulengi wako, langa zitobela ansi aawa:
Talika kulemba bbuku lya mipailo yako. Lemba mulongo wabantu nokuba zintu nzyoyanda kusanganya mumupailo. Kogaminina kutama zintu nzyolombelela, mpoonya kutalika kupailila zintu eezyo muvwiki yoonse. Mu Nsabata, koinduluka kulembulula mulongo wazintu nzyoyanda kusanganya mumipailo yako. Eeci cinookuyungizyila lusyomo lwako nobona mipailo yako yiingulwa.

Kupaila koli olikke caambilizya kupaila kotabikkide maanu kuzintu nzyayanda muntu umwi . Yebo noli olikke ulakonzya kudibulisya kuya mukati kajwi lya Yahuwah. Kobala kabeela ka Mangwalo. Mpoonya kulobuzya omwini kuti: 1) Ino eeci ciyubununa cintu nzi ciguminizya Yahuwah? 2) Ino ciyubununa cintu nzi ciguminizya nduwe? 3) Ino eeci cintu ciyubununa nzi cijatikizya luyando lwa Yahuwah mu buumi bwangu? Nsabata nceccindi cakumvwana a Sikabumba wesu. Kutola ciindi kubala jwi Lyakwe, kuswata, kubala, kubandauka tumpango, akupozya kulabula tumpango twa Jwi lya Yahuwah inga cakwelakwela moyo wamuntu kuswena munsi Lyakwe kwiinda cintu cili coonse mbocikonzya kucita. Kulinyika cakumaninizya mu Mangwalo kwamusyobo ooyo kulakonzya kucitika eelyo muntu nakombela amunzi, kwiinda kusyaanikizyana akataa bantu banji mucikombelo.

Kweendeenda musokwe njenzila imwi iilaa nguzu kapati yakuti muntu alimvwe kuba munsaa Mulengi anguzu Zyakwe. Nokuba kuti koli mucooko cadolopo cuumwine, zilengwa leza zili mumo zitukwelela munsaa Sikabumba.
Kukomba aamukwasyi ookwenu
Ikuti yebo walonga antoomwe amukwasyi ookwenu kuzwa mu Bbabbuloni, ulilelekedwe ncobeni. Utalipenzyi kuyeeyela mbokonzya kukomezya mukwasyi wako mumoza. Kukombela amunzi inga caba cintu cikatazya nokuba cintu cuubauba kapati mbuli mboyanda kuti zyeende zintu, pele kuli cileleko cilindila boonse aabo bakkala ansi antoomwe a Yahuwah.
Yebo toyelede pe kubula tuntimbwa twakwiimbya kuti wiimbe nyimbo zyakulumbaizya Yahuwah. Eeco ciindi nokwete bubi mukulumbaizya Taata ncecikwelela myoyo yoonse kuli Nguwe. Yebo ulakonzya kuula mabbuku aako aanyimbo, nokuba nyimbo zyaka kkopwa kuti kotobelezya kwiimba, pele kufumbwa nzila mbocita kulumbaizya kwako, kwiimba ninzila iiputausya muya wamuntu mbuli mupailo.

Kobandauka bubotu bwa lufutuko munzila ngubauba iikonzya kuteelelwa abantu baliko boonse nobaba bana basyoonto. Yebo ulazyika musemo uyookkalilila mumaumi aabo woonse. Kobala kaano kamu Bbaibbele, mpoonya kobelesya majwi aako omwini kupandulula ncokayubununa kaano aako kujatikizya luyando lwa Yahuwah akukwabilila Kwakwe.

Misunko yamu Bbaibbele ninzila zikkomanisya zyakuyiisya Mangwalo ku bana basyoonto. Ilakonzya kujanwa mumabbuku nokuba kwiinda mumakkompyuta muluwo.

Muntu omwe-omwe mumukwasyi, kuti kakonzya, inga watola cibeela mukukomba kwamusyobo ooyu akuyungizya moza amunzi. Mpoonya boonse inga babaa cileleko cipati antoomwe.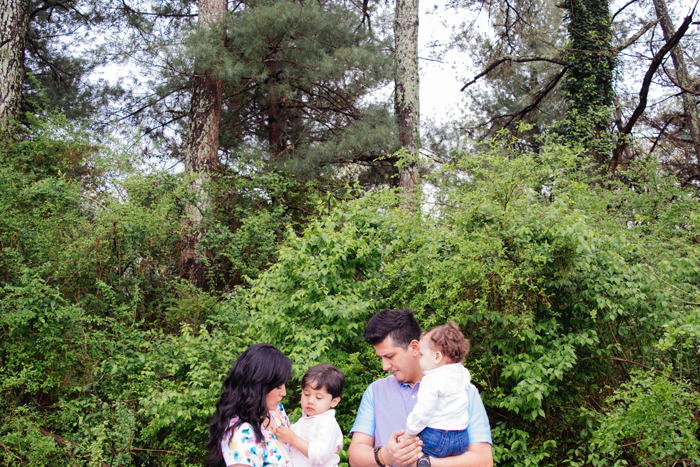 Kukombela antoomwe abeenzinyoko
Kuli cintu ciindene kapati mukukomba kwa bantu bamvwene mulusyomo. Nokuba boobo, kweelede kubambililwa kuti kukombela antoomwe kutaide kuba kukomba kwakucengeezya buyo akwiinzya ciindi mbuli kukomba kuzwide tunsiyansiya kwakasiigwa musyule ku Bbabbuloni.
"Kupaila amoyo omwe" inga caba cintu cilaa nguzu kapati ciswenya kabunga ka basyomi munsaa Yahuwah. Kwiinda kuti muntu omwe kainduluka kupaila, nokuba kupaila kutobelana mumulongo, muntu omwe inga watalisya kupozya cili kumoyo wakwe, mpoonya awumwi ulatobela mbweenya mbuli moza wa Yahuwah mbwamuzungaanya. Takweelede kukosozya kuti "Ameni" nkaambo, boonse nobapaila boobu, ooyo mupailo omwe wabantu boonse. Mipailo yakupozya "amoyo omwe," oomo boonse mobaangulukide kupozya mizeezo iibanjide mumyoyo mbuli moza mbwabakulwaizya, ooko nkubandika musalo antoomwe a Yahuwah abasyomi mumisela yoonse. Kubaa musalo wakumvwana boobo inga caba cintu ciinda kukkomanisya mukukomba kwaamunzi. Maminiti aali makumi one awosanwe inga ayide kuyabaila eelyo bantu nobapaila antoomwe, aboobo kuti kacikonzyeka kuli bamwi, kweelede kuletwa zyuuno zyakukkala.

Ciindi cakwaabana bumboni bwa zileleko nzyaakapa muntu Yahuwah nciindi cikondelezya cakulemekezya Yahuwah akukulwaizya lusyomo muli boonse baswiilizya. Ncobeni, Malakayi 3 waamba kuti:
Mpoonya aabo bakali kuyoowa Mwami Leza bakalyaambauzya,
nkabela Mwami Yahuwah wakaswiilila akumvwa makani aabo.
Mpawo kwakalembwa bbuku lyaciibalusyo kumbele Lyakwe
lijatikizya makani aabaabo bakali kuyoowa Mwami Yahuwah
akulemeka zina Lyakwe!
Mboobu mbwaamba Mwami Yahuwah Singuzuzyoonse ulati,
"Bayooba bantu bangu mubuzuba oobo mbwendiyooyobolola lubono lwangu. Ndiyoobalekelela
mbubonya mbuli wisi mbweengelela mwanaakwe uumubelekela milimo." (Bala Malakayi 3:16-17.)

Abalo bana basyoonto balakonzya kusangana mukwaabana makani aazileleko nzibaatambula kuzwa kuli Yahuwah mumvwiki eeyo.
Utapengi kuyeeyela zyakusanganya casika mumakani aakukombela amunzi. Tacili cintu ciyandika pe kuti muntu omwe buyo kabamba mulumbe wakukambauka amunzi kubantu boonse. Kubala Bbaibbele antoomwe mukabunga, kutamba zipekupeku zikulwaizya, nokuba kuswiilizya milumbe muli sikapepele waku WLC ninzila zimwi zyakukomba Yahuwah mukabunga kasangenwe misela yabantu yiindene.
Kukomba kwamasimpe (mbokweelede kuba) kulainda kuba buyo kukkala mumindando, kamuswiilizya muntu omwe nkwakambauka. Mupailo wakusanganya muntu woonse, nyimbo, akupa bumboni nkokulemekezya Yahuwah akukwela myoyo munsi Lyakwe.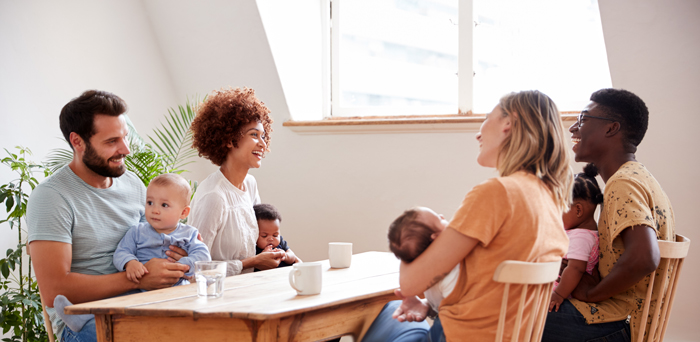 Zileleko zipati ziilindizya boonse aabo bateelela lwiito lwakuzwa mu Bbabbuloni, nokuba kuti baba simweendaalikke.

Mwami Yahuwah uyoomusolweda lyoonse, uyoomucitila zyoonse nzyomuyanda munyika yacimpayuma akumuyumya. Muyooba mbuli muunda uutililwa kabotu, mbuli kasensa kamaanzi aatayuminini.

"Kuti naa mwabubamba buzuba bwa Nsabata, akuleka kucita nzyomuyanda mubuzuba oobu, kuti naa mwabucita mbuli buzuba bupati bulemenede ku Mwami Yahuwah, cakuti kamuteendi nyendo akutacita mbuli mbomuyanda akwiide kukanana zyabuyo,

muyootangala mu Mwami Yahuwah ndiyoomucita kuti mukalemekwe munyika, eelyo muyoolikkalila munyika eeyo njindakapa sikale wanu Jakobo kuti ibe lukono lwakwe, 'Mebo lwangu nde Mwami Yahuwah ndime ndaamba'. (Langa muli Izaya58:11, 13-14.)
---
Kutegwa umvwe mizeezo minjaanji mbokonzya kukombela amunzi wako, koswiilizya mulumbe wakuti "Worshipping in spirit and in truth" muli sikapepele waku WLC.
---
1 Noah Webster, American Dictionary of the English Language, 1828.
2 #7812, The New Strong's Expanded Dictionary of Bible Words, 2001 ed