Credința reprezintă mâna ce prinde făgăduințele lui Yah, aducând cele mai mărețe binecuvântări cerești credinciosului umil.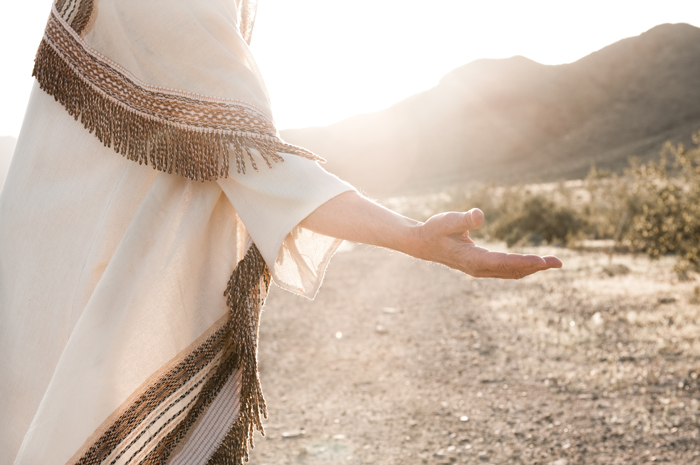 Superioritatea creștinismului față de toate celelalte religii constă în faptul că ni se prezintă un dumnezeu aplecat asupra omenirii cu mâna întinsă gata să ajute,cu vorbire blândă și tonuri dulci, aratând multă blândețe față de inamicii Săi, fâcând tot ce îi stă în putință să-i salveze pe cei pe care îi iubeste,--- cei care, în schimb, i-au arătat ură.
Atât mântuirea cât și biruința depend de exercitarea credinței. De aceea, este spre binele tău cel mai mare să înveți cum să îți mărești credința!
Credința este un dar!
De-a lungul vieții sale ,Mântuitorul a remarcat credința ori de câte ori a găsit. "O femeie, mare-ți este credința ta!"a spus el femeii siro-feniciene înainte să-I vindece fata. După ce centurionul roman i-a spus lui Yahushua că singurul lucru de care avea nevoie era" doar un cuvânt"și servul lui se va face bine, Yahushua a exclamat: "Nici în Israel nu am găsit o credință atât de mare!"(Matei 8:10)
Este usor să consideri credința un fel de însușire spiritual rară pe care anumiți oameni o dețin în timp ce alții n-o au. Adevărul este că , desi, ai nevoie de credință ca să capeți făgăduințele lui Yah,credința în sine este un dar! Pavel susține fără echivoc că Yahuwah "a dat fiecăruia o măsură de credință"(Romani 12:3) Dacă dorești să-ți mărești credința, primul lucru este să te rogi și să ceri mai multă. Oricui I s-a dat credință să creadă că va primi mai multă, dacă alege să creadă.
1. Fă alegerea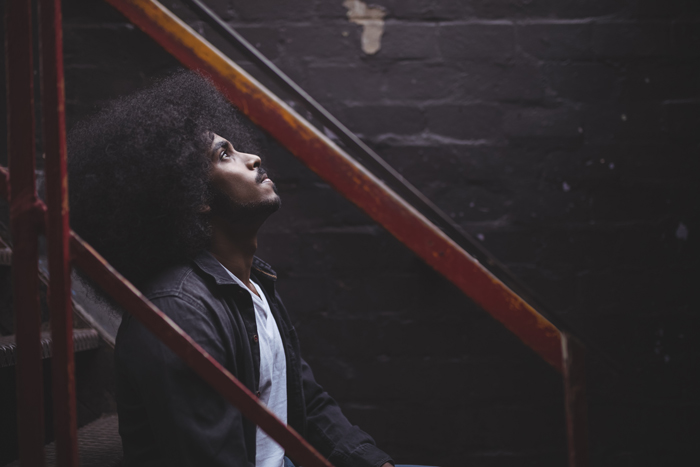 Credința este un dar, dart u alegi liber dacă o vei accepta sau o vei respinge.Yah nu obligă pe nimeni să primească darurile sale.Depinde de tine să alegi și prin credință trebuie să faci o alegere conștientă de a accept ape Yah prin Cuvântul Său.
Credința nu este sentiment! De fapt ai nevoie de credință atunci când sentimentele tale se luptă împotriva convingerilor tale. Dicționarul definește astfel:
Crez; asetimentul minții la adevărul declarat de altcineva, recunoașterea autorității și veracității (plinătatea adevărului), fără alte dovezi; judecata că ceea ce altcineva afirmă sau mărturisește este adevărat. ..
[Credința este] asetimentul minții la adevărul pe care altcineva îl avansează.
[Credința este] asentimentul minții la adevărul divin al revelației, pe baza autorității mărturiei lui Yah, însoțit de supunerea voinței și aprobarea inimii; o încredere totală în caracterul lui Yah și în doctrina lui Hristos , cu o predare fără reserve a voinței pentru a fi călăuzit el, și depinzând de meritele lui pentru a fi salvat.Cu alte cuvinte , încrederea deplină în mărturia lui Yah și în adevărul evangheliei, care influențează voința și conduce la încredere deplină în Hristos pentru salvare. 1
Credința este un pas mai mult față de crez. Credința este asentimentul minții sau punerea ei de accord cu ceea ce altcineva spune că este adevărat fără nicio altă dovadă. O astfel de încredere se produce când tu cunoști și ai încredre în acea persoană. De aceea, următorul pas în creșterea credinței este să cauți să cunoști pe Yahuwah tu, însuți.
2. Față-n față cu Yah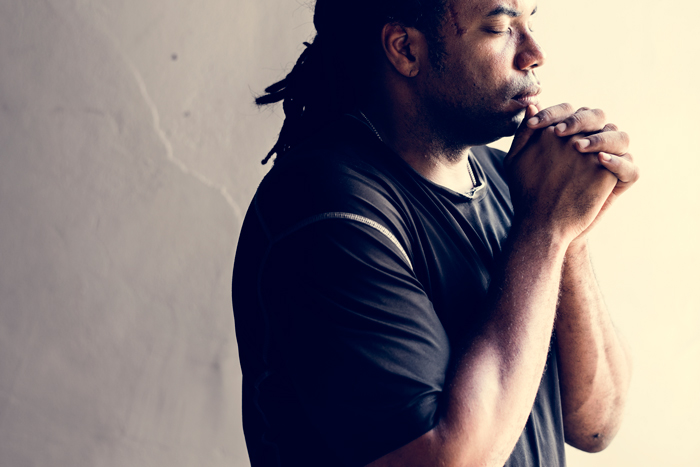 Când vine vorba de salvare, este important nu ce stim ci pe cine cunoaștem. Psalmistul ne invite:"Cunoașteți și vedeți că Yahuwah este bun: binecuvântat este omul care se încrede în El"(Psalm 34:8) Singura cale prin care se poate accepta cuvântul lui Yah la adevărata valoare, fără nici o dovadă este doar printr-o cunoaștere personală a Lui, la un nivel intim adânc.
Dacă vrei să-ți mărești credința, fă un obicei de a-ți exercita credința în problemele zilnice. Caută o promisiune care se potriveste nevoii tale și cere-o! Roagă-te special. Se spune că planta credinței creste rapid dacă o uzi. Așa că începe s-o hrănești! Calea prin care poți face asta este să alegi să-ți exerciți credința zilnic.
3. Credință prin scufundare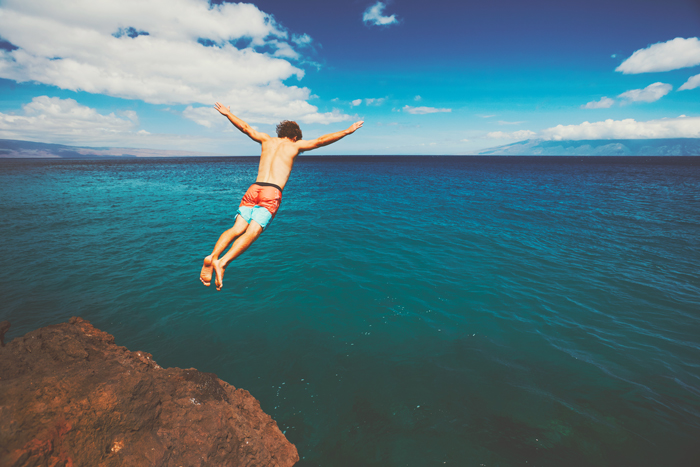 Următorul pas în creșterea credinței este: scufundarea ta în cuvântul lui Yah. Pavel spunea în Romani: "Astfel, credința vine prin auzirea cuvântului lui Yah"(Romani 10:17) Cuvântul lui Yah conține puteri supranaturale de a împlini ceea ce spune.
După cum ploaia și zăpada cad din cer
Și nu se mai intorc acolo,
Ci ud pământul și îl face roditor
Pentru a da sămânță semănătorului
Și pâine celui flămând,
Tot așa cuvântul Meu ,care iese din gura Mea;
Nu se va întoarce la Mine, ci va îndeplini voia Mea
Și va prospera în lucrul pentru care l-am trimis(Isaia 55:10 și 11)
Când îți afunzi mintea în făgăduințele lui Yah, credința ta va crește!
4. Fi recunoscător!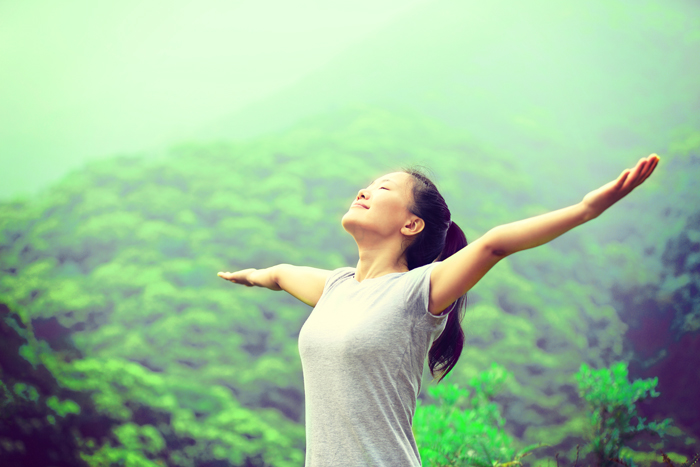 În final, notează-ți darurile lui Yah și-ți exprimă aprecierea față de ele. Când ești conștient de prezența lui Yah în viața ta și de binecuvântările pe care El continua să le reverse asupra ta, inima ta va începe să iubească.Acea dragoste va mării și mai mult încrederea ta în cuvântul Său, ceea ce va clădi și mai multă credință.
Nu îți mărești credința prin amestecul emoțiilor puternice în suflet prin hotarâre și determinare. Ci mai de grabă, credința este rezultatul apropriatei prietenii, plină de iubire Yah, ca cel mai bun prieten."Căci în Hristos Yahushua circumcizia nu înseamnă nimic nici necircumcizia; ci doar credința care lucrează prin dragoste" (Galateni 5:6)
Credința nu este ceva câstigat, nici ceva ce poți obține prin propriile eforturi susținute. Dar prin cooperarea cu Yah, predându-ți voința Lui, poți fi dăruit cu credința lui Yahushua iar birunțele vor fi ale tale.
"Pentru că oricine este născut din Yah biruiește lumea ; iar biruința asupra lumii este doar prin credința noastră." (1 Ioan 5:4)
Pentru a învăța cum să folosești darul credinței ca ascultarea ta să se transforme din chin în bucurie, vizionează "Ascultarea care vine din credință" pe You Tube! Poți citi, deasemenea, articolul de la WLC: Ascultarea care vine din credință.
---
1 Noah Webster, American Dictionary of the English Language, 1828 ed.