Lusyomo ndejanza lyakujatilizya mu zisyomyo zyokwa Yahuwah; luletela zileleko zipati kumuntu uusyoma mubombe moyo.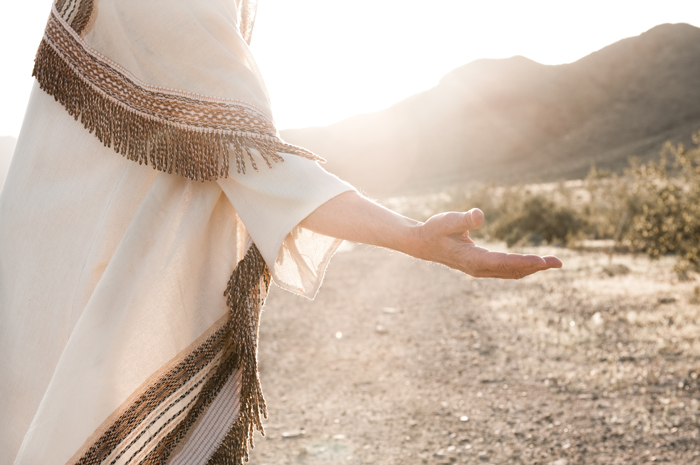 BunaKristu mbupaizi busumpukide atalaa bupaizi boonse nkaambo kakuti butondezya Leza uufugeme, katambikide janza Lyakwe lyakugwasya muntu, kaambaula mujwi libombe, litelemuka alimwi kawongelezya basinkindonyina aluse Lwakwe, akucita kufumbwa ceelede kucitwa kuti avwune baabo mbayanda — pele balo balamucimwa. Kufumbwa cintu ciyandika kuti kube lufutuko kuli ndiswe, tukapegwa kale muluzyalo lwa bulemu. Mulimo wesu ngwakutambula buyo cintu eeco kwiinda mu lusyomo.
Lufutuko akusyoma muli Yahushua ziyeeme mukubelesya buyo lusyomo. Aboobo, cili mumaanza aako kuti webo omuntu wiiye bwakuyungizya kubaa lusyomo lwako!
Lusyomo ncipego!
Mubuumi bwa Mufutuli boonse anyika,walo wakali kulumbaizya kufumbwa naakajana muntu uulaa lusyomyo. "O, mukaintu, lusyomo lwako ndupati," mbwaakaambila Mukaintu waku Sidoni kataninga ponya mwanaakwe musimbi. Sikalumamba waku Loma wakakumbila Yahushua kuti cilikke ncaakeelede kucita nkwaamba buyo jwi" mpoonya mutwanga wakwe inga wapona, Yahushua waakankamuka kumvwa boobo akuti, "Ime nsyenajene lusyomo lupati boobu, kutali mucisi ca Isilayeli." (Mateyo 8:10, KJV)
Ncintu cuubauba kusendekezya kuti lusyomo nkuzwidilila akubaa lusumpuko mumoza, akuti ncintu cikonzya kucitwa abantu bamwi biyo pele bamwi kabalaalilwa. Masimpe eeni nokuba boobo ngakuti, nokuba kuti kulayandika ncobeni kutaanguna kubaa lusyomo kutegwa utambule zisyomyo zyokwa Yahuwah, lusyomo lwini alwalo ncipego cakupegwa buya. Paulu ulizumenene kwaamba kuti Yahuwah "ulipede umwi umwi akati kesu lusyomo lumweelede." (BaLoma 12:3, NKJV) Ikuti yebo koyanda kuyungizya lusyomo ndojisi, cintu citaanzi ncoyelede kucita, ncakupaila akulomba kuyungizyilwa lusyomo lwako. Bantu boonse balipedwe lusyomo lunji kuti basyome kuti inga bapegwa kuyungizya waawo, kuti kakuli mbobasala kusyoma oobo.
1. Kosala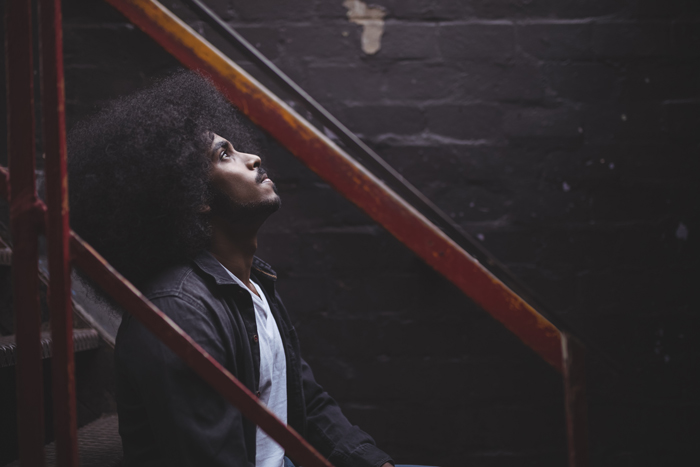 Lusyomo ncipego, pele yebo ulaa lwaanguluko lwa kutambula nokuba kukaka cipego eeco. Yahuwah kunyina pe nasinikizya zipego Zyakwe ku muntu pe. Cili kuli nduwe kuti usale kusyoma, alimwi casika kumakani aalusyomo, yebo weelede kusyoma ncobeni mujwi lyokwa Yahuwah. Lusyomo takuli kulimvwa mumoyo munzila imwi pe! Pele lusyomo ncecintu ciyandika eelyo kulimvwa mbolimvwide mumoyo nocilwana alusyomo ndojisi. Ibbuku lisandulula mabala, lipandulula lusyomo kuti:
Cintu cakusyoma; kuzumina mumizeezo yamuntu masimpe aali muli ceeco caambwa amuntunyina umwi, kuyaamina munguzu zyakwe, a kusyomeka [kuba wamasimpe], kakwiina kuyungizya bumboni bwiinda waawo; kukosozya makani kuti eeco ncaamba umwi cili masimpe naa nkakasimpe …
[Lusyomo] nkuzumina mumizeezo yako masimpe ngaamba umwi.
[Lusyomo] nkuzumina kasimpe kabulemu kayubunudwe mumizeezo yako, kuyaamina kunguzu zya bumboni bwa [Yahuwah], antoomwe akuzumina kwakuliyandila mumoyo wako; kumaninina kukkazyika camba muciimo abumboni bwa [Yahuwah] amuziiyo Zyakwe, kusyoma cakutadonaika mubweendelezi Bwakwe akuyaamina mu luzyalo lwakwe. Mumajwi amwi, nkuyumya kusyoma bumboni bwa [Yahuwah] akasimpe ka mulumbe mubotu, ooyo uukulwaizya kulekelela zibi zya muntu, akumusolweda kuti amaninine kuyaamina kuli Kristu kutegwa abaa lufutuko.1
Lusyomo nintaamu yakuyumya kuya kumbele kutali kwiide kusyoma buyo. Lusyomo nkuzumina nokuba kumvwana mumizeezzo acintu eeco ncakwaambila umwi kuti cili masimpe, kaakwiina bumboni buyungizya waawo. Kukkazyika camba kuli boobu kuboola buyo eelyo webo nozyi akusyoma muntu umwi. Aboobo nzila iitobela waawo njakuyungizya lusyomo lwako kuti umuzyibe Yahuwah lwako omwini.
2. Muntu omwe-omwe antoomwe a Yahuwah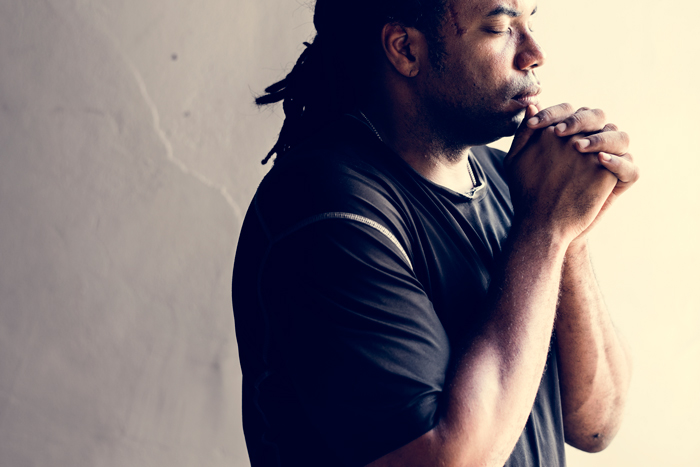 Casika kumakani aalufutuko, tacili cintu ncozyi cilaa kaambo pe, pele nguyooyo ngozyi ulaa makani. Mu Ntembauzyo bantu balatambidwe kuti: "O amuteelele, amumvwe kuti Yahuwah mubotu: walelekwa ooyo muntu uusyoma muli Nguwe." (Kolanga mu Intembauzyo 34:8.) Lilikke muntu nanga watambula jwi lya Yahuwah mbuli mbolibede, kakwiina kuyungizya bumboni bumwi atala, ndileelyo ooyo muntu muzyiba Yahuwah, cakuti beendelana akumvwana.
Ikuti yebo koyanda kuyungizya lusyomo lwako, acibe ciyanza cako kubelesya lusyomo abuzuba. Koyandaula cisyomyo ceelelana azintu nzyobulide, mpoonya kolikankaizya mu cisyomyo eeco! Kopaila mupailo wako kolombelela akutaminina cisyomyo eeco. Kwakaambwa kuti lusyomo lwa muntu nkasamu kafwamba kukomena kuti kasaninwa kabotu. Aboobo, kotalika lino kusanina lusyomo lwako kuti lukomene! Inzila njoyelede kubelesya, njakusala kubelesya lusyomo lwako abuzuba.
3. Lusyomo kwiinda mu Kubbizyigwa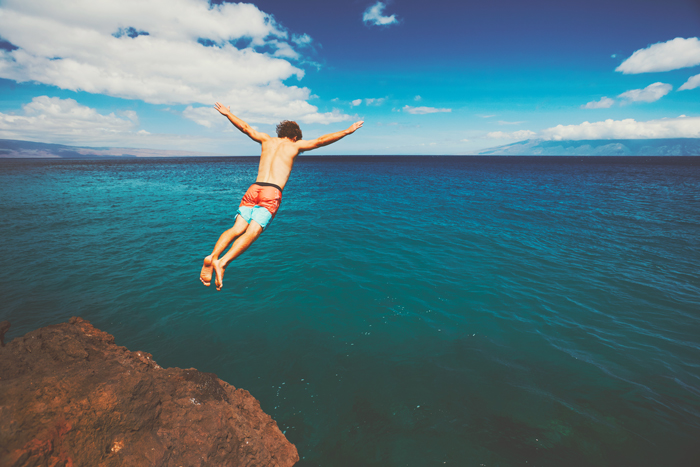 Inzila iitobela yakuyungizya lusyomo lwako ilakankamusya pele ilabeleka: kolinyika mujwi lyokwa Yahuwah. Paulu wakaambila baLoma kuti: "Aboobo lusyomo lulaboola kwiinda mukuteelela, kuteelela kwiinda mujwi lyokwa Yahuwah." (BaLoma 10:17, NKJV) Ijwi lyokwa Yahuwah lilaa nguzu zyoonse zyakucita kufumbwa ncolyaamba.
Mbweenya mbuli mvwula mbwiiloka, acanda kuzwa kujulu,
Akutapilukila nkuko,
Pele yiida nyika,
Akwiisyuusya mweemvwe,
Kutegwa ooyo uupa mbuto kuli yooyo uusyanga
Ayooyo uulya cinkwa, basekelele antoomwe;
Mbweenya buyo alyalo jwi Lyangu mbolibede eelyo lizwa mukanwa Lyangu
Lyalo [jwi Lyangu] talikajokeli cinkwamaanza kuli Ndime pe,
Pele [ijwi Lyangu] liyoomanizya mulimo ngwenjanda Ime,
Alimwi [ijwi Lyangu] liyoozwidilila kucita mulimo ngweekalituma. (Izaya 55:10 a 11, NKJV.)
Eelyo mizeezo yako niigeme ku zisyomyo zyokwa Yahuwah, lusyomo lwako luyooyungizya kuvwula!
4. Koba aamoyo uuzwide kulumba!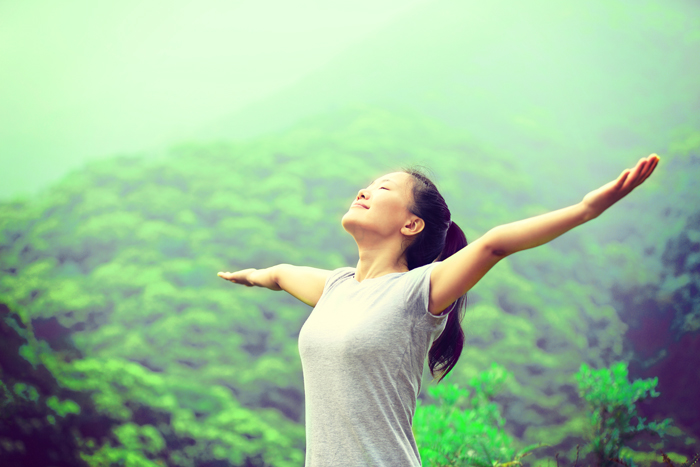 Kumamanino, awube mulimo wako kuzyibya Yahuwah naakupa zipego, mpoonya kopa kulumba nkaambo ka zipego eezyo. Eelyo nolanganya Mwami Yahuwah kuti nkwali mubuumi bwako, akuti lyoonse nguukupa zileleko, kunoosinsimuka luyando mumoyo wako. Oolo luyando luyookuyungizyila kukkazyika camba mu jwi Lyakwe, mpoonya lusyomo lwako lunooyungizya kukomena.
Yebo tokonzyi kuyungizya lusyomo lwako kwiinda mukulisungilizya kuti weendelane akugwitila mucamba nkomvwide pe. Pele, lusyomo ncintu ciboola kwiinda mukuyaa kuyumya cilongwe akataa nduwe a MwamiYahuwah kuti ngo mulongwe wako wiinda boonse. "Nkaambo muli Yahushua Kristu kupalulwa takukwe mulimo nokuba kutapalulwa; pele buyo lusyomo ndolubeleka kwiinda muluyando." (Bala baGalatiya 5:6.)
Lusyomo tacili cintu nconga wabeleka mulimo mpoonya wavwozyegwa pe, nokuba cintu cimwi nconga wabaa mpindu kwiinda mukuzwa nkasaalo nobeleka mulimo amaanza aako. Pele buyo mukweendelana a Yahuwah akweendelanya kuyanda kwako ku luyando Lwakwe, ndendilyo yebo nokonzya kutambula cipego ca lusyomo lwa Yahushua lwakwe, mpoonya ulakonzya kuzunda nkondo zinjaanji.
"Kufumbwa wakazyalwa kuzwa ku Mwami Yahuwah nguukoma zyanyika: alimwi ooku nkokuzunda nyika ncobeni, kubaa lusyomo ndotujisi." (Kobala 1 Johane 5:4.)
Kutegwa wiiye kubelesya cipego ca lusyomo kuti usandule mboteelela kuzwa mukutyompwaila kuya kukukkomana, kobala cibalo cakuti "Kuteelela kuzyila mu kubaa Lusyomo" abusena bwa YouTube! Ulakonzya kubala cibalo eeci abusena bwa WLC: Kuteelela kuzyila mu kubaa Lusyomo!
---
1 Noah Webster, American Dictionary of the English Language, 1828.