Woonse obile, ijwi azina lya Yahuwah ajisi nguzu zyakaita mulengalenga kuti ube.
Saatani ulizyi makani aaya, ncencico ncaakasisila zina lyabulemu mumazina aamilimo.

Nguzu zili mu Zina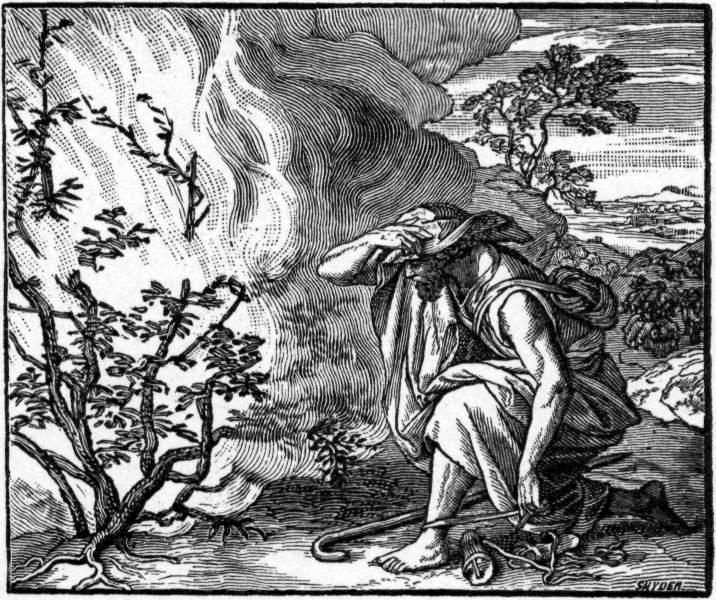 Cisyomyo ciindilila kubaa nguzu mu Mangwalo cibikkidwe muzina lya bulemu lyokwa: Yahuwah. Ooyo uupona lyoonse Walo uliita zina lya kuba: Ba.
"Mpoonya Leza wakati kuli Mozesi IME NDENDIME NDIME: alimwi Walo wakaamba akuti, Mboobu mbotikaambile bana ba Isilayeli, IME wanditumina kuli ndinywe." (Kulonga 3: 13-14, KJV)
Ibbala lyakuti "Ndime" lizyila kubbala lyaci Hebulayo lyakuti, Hayah. "Eeeli ndibbala lyakucita cintu lyaamba kuti cintu cibe, naa kuti koba; kuba, kutola busena, kucitigwa, kucitika, kumanizya kucitigwa."1 Mumajwi amwi, kufumbwa bbala lyaamba kuti cintu cibe, lilakonzya kuba zina lya Mulengi wesu: ime, ndi, bali, ndakali, bakali, koba, bube, wakali — woonse aaya mabala aajatikizya Singuzuzyoonse mbweenya buyo.
Eelyo Yahuwah naakaamba jwi, mulengalenga woonse wakalibonya akuba, Walo wakalenga kwiinda mukwaamba zina Lyakwe mwini alimwi ooyo muya ngwaakafunta wakalijisi nguzu zyakucita ncilyakaamba jwi Lyakwe.
"Omumuni, hayah!" (Matalikilo 1:3, Interlinear Bible) Mumuni wakaba.
"Kwiinda mujwi lya Yahuwah majulu akalengwa; alimwi amakamu aali muli ndilyo akabambwa kwiinda mumuya wa mulomo wakwe." (Intembauzyo 33:6, KJV)
Ijwi lya Yahuwah lilaa nguzu zyakucita ncolyaamba!
"Mbubonya mbuli mvwula acivwulamabwe mboziloka kuzwa kujulu, alimwi tazipiluki nkuko, pele zilatilaila nyika akwiizyazya akwiisyuusya, kuti ipe mbuto zyakubyala ansima yakulya kuli yooyo uulya.
Mbubonya oobo alyalo jwi Lyangu lizwa kumulomo Wangu, talikooyoozyokela kuli Ndime cinkwa maanza, liyozuzika makanze Aangu akucita kabotu makani ngendalitumina. (Izaya 55:10-11, KJV)
Mangwalo alainduluka kukulwaizya basyomeka kuti bagaminine kwiita zina lyokwa Yahuwah nkaambo buyo kakuti eelyo zina lyabulemu lilaa nguzu zyabulemu! Eelyo nolyaambwa antoomwe acintu ncobulide, izina lyabulemu liba cisyomyo ciindilila nguzu zyoonse mumulengalenga. Eeco ncisyomyo cakuti kufumbwa ncobulide, luyando lwabulemu lulakupa.
Kubelesya kabotu kwa kkumi (akubelesya kwakkumi cabuyamba)
Saatani ulaazyi masimpe aaya. Walo wakacita caali kusisikizya cisyomyo cili muzina lyabulemu kwiinda mukubikka mazina aabaleza baandeene kumbelaa zina eelyo. Ngooyu mukonzyanyo, mangwalo manji aasandululwa mazubaano alembulula kampango ka 1 Makani 16:8 kuti kalembedwe kuti: "O, amupe kulumba kuli Mwami! Amoompolole zina Lyakwe; amubazyibye bantu zmilimo Yakwe!" Pele teesyi cini eeco nokuba aasyoonto ncaamba mabala aaya! Webo tokonzyi kwiita muntu zina lya cuuno ca mulimo. Ibbala litaanzi lya ci Hebulayo lyaamba kuti: "O, amupe kulumbaizya kuli Yahuwah! Amumwiite muzina Lyakwe…"
Mazina aamilimo taakwe nguzu zijanwa muzina lya bulemu. Eeci nkakaambo keni, nokuba kuti ci Hebulayo citaanzi cilainduluka kwaamba zina lya Yahuwah, bunji bwa bantu basyoma mazubaano ncobamuzyi buyo kuti Ngu "Leza" nanka kuti "Mwami." Tabakubwne kuti kuli nguzu zitaambiki abubotu bweebeka mu zina lya Taata.
Mazina aamilimo alijisi busena bwawo aalo, nokuba boobo, alaa mulimo buyo mukweezyeka zina lyokwa Yahuwah (leza wamasimpe uupona alikke) kuli baleza bamwi boonse bakubeja.2 Ngooyu mukonzyanyo, mulawo mutaanzi waamba kuti: "Webo utabaa baleza bamwi kunembo Lyangu." (Kulonga 20:3, NKJV) Paulu, awalo, wakaimpanya leza wakasimpe omwe akataa baleza banji , naakaamba kuti: "Nokuba kuti kuli bamwi baitwa kuti mbaaleza, kujulu nokuba munyika (mbuli mbokuli baleza banji abami banji), pele kuli ndiswe kuli buyo Leza omwe, Taata, ooyo muli Nguwe zintu zyoonse muzyakabeda, andiswe muli Nguwe, a Simalelo omwe Yahushua Messiah, kwiinda muli Nguwe zintu zyoonse muzyakabeda, alimwi kwiinda muli Nguwe motuponena." (1 Bakolinto 8:5-6, NKJV)
Ci Hebulayo cilaa mazina aamilimo acalo. aakuti el a eloah. Aaya mabala aakonzyene abbala lya Cikuwa lyakuti, "leza." Mu Mangwalo, kunze lya kwaamba Yahuwah, aaya mazina aamilimo alabelesyegwa amukwaamba baleza bakubeja aabo Isilayeli mbaakakomba muziindi zyakunyansya akubula lusyomo. Mubunji, izina lya el ngu elohim alimwi aawa mpampawo aazyila kuzingwa mizeezo.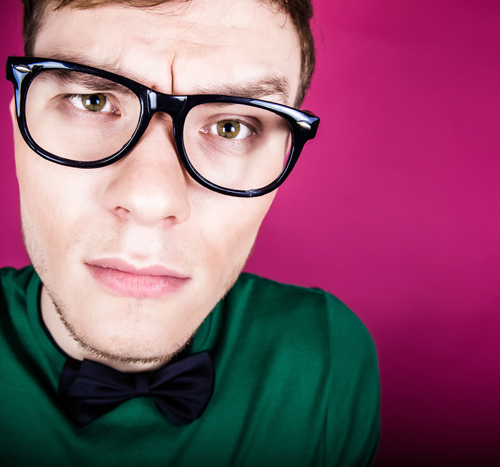 Ciibalusyo 6:4 caamba kuti kuli buyo leza omwe, ooyo ngu Yahuwah: "Koteelela, O Isilayeli: Yahuwah leza [elohim] wesu, Yahuwah ngumwi!"
Mwabona penzi liliko aawa? "Elohim" ndibbala lya mubunji, pele kampango aaka kaamba kui Walo ngumwi! Alimwi takali kampango aaka kalikke kanyonganya mizeezo yabantu.
Mumakani aakulenga zilengwa leza zyoonse, eeli bbala lya mubunji lilainduluka kulibonya ziindi zinjaanji. "Kumatalikilo, elohim [baleza] bakalenga julu anyika … alimwi elohim [baleza] bakaamba kuti, Akube mumuni …" (Matatlikilo 1:1 & 3, KJV)
Ooku kupyopyonganya mizeezo kwakasolweda abaabo bataasyomi baleza botatwe kuti beezyeezye kuti Mufutuli ngumwi uulaa bulemu uutafwi uuliponenamwini antoomwe a Taata. Ooku kweezyeezya bbobu, nokuba bbobo, takululeme pe. Kuvwuntauzya kabotu-kabotu mu Mangwalo kutondezya kuti kutali buyo kuti Mufutuli muntu wanyama, pele taakaliko kumalengelo, akwalo. Aboobo, kweelede kuba nzila imwi yakululamika twaambo ootu tumwvikaangatulinyongene kuti Yahuwah elohim [baleza] besu ucili omwe.
Nkobuli busanduluzi. The New Strong's Expanded Dictionary of Bible Words lipandulula "elohim" kuti:
Baleza muziindi zinjaanji; pele [ligaminide] kubelesyegwa (mubunji] …) kuti Leza mupati; zimwi ziindi libelesyegwa mukulemekezya babetesi; alimwi zimwi ziindi mukwaamba banji.
Mumajwi amwi, kubelesya bbala eeli mubunji mukwaamba muntu omwe cakali ciyanza caazyibidwe mulwiiyo lwa ciHebulayo ncansiku. Lyakali kubelesyegwa eelyo mulembi naakali kuyanda kusumpula ciimo camuntu ngwaakali kwaamba. Mbombubo oobo eeli bbala ncililibonya ziindi zinjaanji mbolilembedwe mu Mangwalo. Yahuwah ngulaa talya lya boonse. Ngu Singuzuzyoonse. Kwakali kukakatila kutondezya bupati abulemu Bwakwe ncicaapa kuti balembi ba Bbaibbele baambe Nguwe, kababelesya bbala lyabunji kuti elohim. Ooko Ooko kwakali kutondezya bulemu anguzu Zyakwe kufumbwa busena mpabede kutamani.
Izina lya mubunji talyaambi kuti baleza mbanji alimwi talisendekezyi Taata a Mwana antoomwe mubbala lyomwe.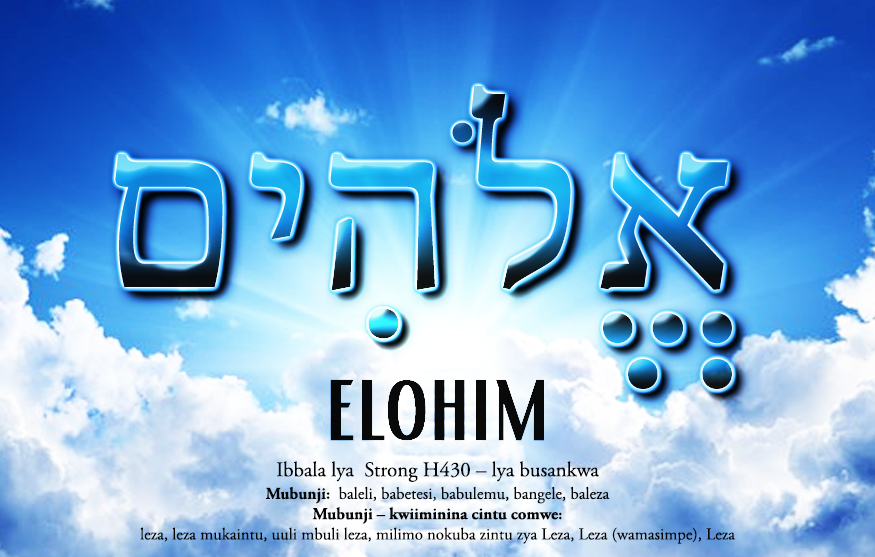 Amwiite zina lya Yahuwah
Bantu basyoma bacikulaizyigwa kwiita zina lyokwa Yahuwah, "Nkaambo kufumbwa uuyokwiita zina lyokwa Yahuwah uyoofuulwa." (BaLoma 10:13, KJV) Nokuba kuti mazina aamilimo alabelesyegwa mumisalo kupandulula mizeezo, pele taajisi nguzu eezyo zili muzina lyokwa Yahuwah.
Eelyo Mufutuli naakali kuyanda kuzyalwa, Yahuwah wakatumina mungele kuli Josefa muciloto, akumulayilila kuti akape mwana zina limugaminide; izina lini mulilwalyo, lyakali sanganyidwe azina lyabulemu.
Amulange, mungele wa Yahuwah wakalibonya kuli nguwe muciloto kaamba kuti, Josefa, webo omwanaaa Davida, utayoowi kubweza Maliya kuti abe mukaako: nkaambo ooyo uumitidwe muli nguwe uzwa ku Muya Uusalala.
Alimwi uyoozyala mwana musankwa, mpoonya webo uyoomuulika zina lyakuti Yahushua: nkaambo uyoowvuna bantu bakwe kuzwa kuzinyonyoono zyabo. (Matewo 1:20 and 21, KJV)
Yahushua, ndibbala liiminina kuti, "lufutuko lwa Yahuwah!" Ma! Kubota zina liletela bulangizi buli boobu lyakapegwa Messiah! Lufutuko lukkwene alimwi luzwide lwakapegwa mucipego ca simuzyalwaalikke ookwa Yahuwah , mwana musankwa muntu uukkwene.
Izizna Lyakwe talili lyakuti "Yahuwah-antoomwe-akukakatila-kwangu-kulavwuna" nanka kuti "Yahuwah-antoomwe-alugwasyo-lwangu-ulavwuna". Pele nkuti Lufutuko lwa Yahuwah; eeco ncipego cikkwene kumaninina.
Koompolola zina lyokwa Yahuwah. Lufutuko ndulwako kale! Kucinyina acimbi cakucita. Yahuwah ulavwununa. Alimwi eeco cilikke ncecikkwanya zyoonse.
Kutegwa ujane makani manjaanji aazina lyabulemu, mbwaabelesyegwa mazina aamilimo munzila iiluleme amunzila iitaluleme, ncoliiminina zina lya "elohim" kolindizya sikapepele waku WLC ulaa mutwe wakuti "Who (or what) is Elohim?"
---
1 Lexical Aids to the Old Testament, the Key-Word Study Bible.
2 Nkaambo kakuti banakristu banjaanji bacincanya mazina aamilimo muzibak mweelede kuba zina lyabulemu, nkamu ya WLC tiilembi mazina aayo mumabala mapati nokuba notwaamba zina lya to Yahuwah. "Leza" a "mwami" mazina buyo aamilimo; taali zina Lyakwe.
"Ooyo wiingula kaambo kataninga mvwisisya makani woonse, kuli nguwe ooko nkufubaala alimwi nkulisampuzya lwakwe." (Tusimpi 18:13)