Eeci cibalo tacili ca WLC. Eelyo notubelesya zilembedwe aabalembi balaanze lya nkamu, tusimba buyo zyeezyo zyeendelana 100% a Bbaibbele a lusyomo lwesu cino ciindi munkamu ya WLC. Aboobo eezyo zibalo inga mwazilanganya kuti nzya nkamu ya WLC. Twakalelekwa kapati kumilimo yabalanda banjaanji ba Yahuwah. Pele tatukulwaizyi ndinywe nobeenzuma kutalika kubala zyaalembwa abantu aabo. Eezyo nzibaalemba, twakazigwisya mumalembe eesu nkaambo kanjaanji zililubide akubaa tumpenda. Cintu cuusisya ncakuti tucilangaula mbungano yamilimo iitakwe kampenda. Ikuti konyandidwe nkaambo ka [zibalo/milumbe] iitali ya WLC, kobikkila maanu ku Tusimpi 4:18. Kuteelela kwesu nkwakuti kasimpe Kakwe kalazyokoloka, eelyo mumuni nuuyaa kumwesya munzila yesu. Tulakayandisya kasimpe kwiinda buumi, nkako akukavwuntauzya kufumbwa nkokakonzya kujanwa.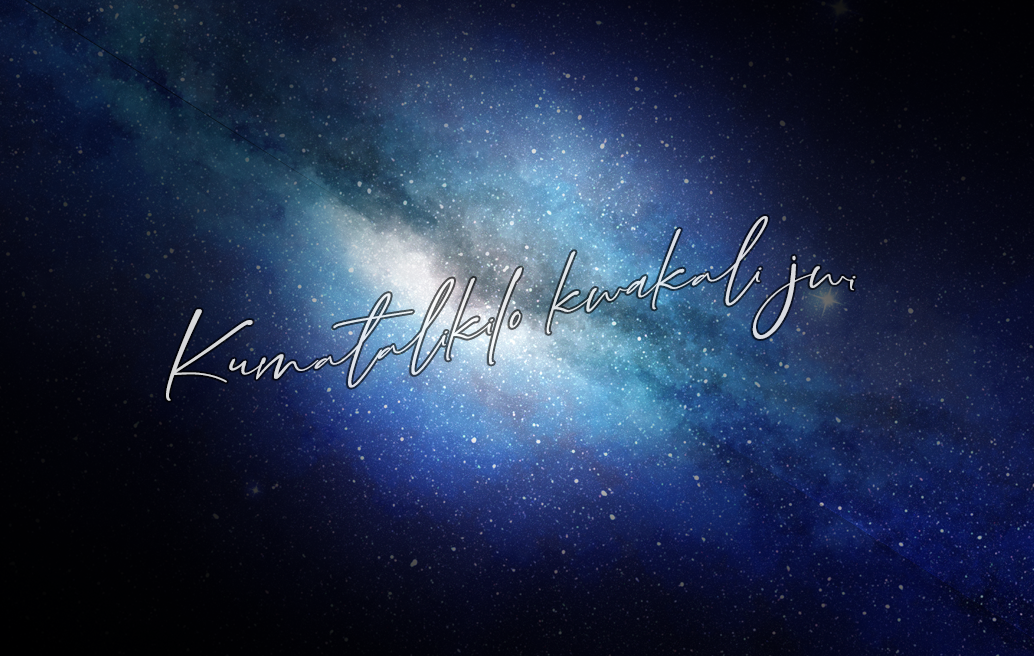 Makumi aamisela yainda linolino, basyaazyibwene mulwiiyo lwa buleza bakatondezya kuti kampango ka Johane 1:1 kaambilizya buyo Muntu omwe, ooyo ngu Taata, alimwi akuti "Ijwi" tali Muntu nsini uumbi pe, tali Yahushua Messiah; pele mubwini ncobeni, ndijwi lya Yahuwah eelyo lyakalenga malengelo woonse Kumatalikilo, mbuli bwaambwa mu Intembauzyo 33:6: "Kwiinda mu jwi lya Yahuwah majulu woonse akabambwa." Icintu ceendela antoomwe mu Matalikilo 1 a Johane 1 cilalibonya. Yahuwah waakanana mpoonya zilengwa Leza zyakaba kwiinda mu jwi Lyakwe. Aayo malengelo mapya akatalisyilwa muli Yahushua, Mwanaa Yahuwah.
Ibbala lyaci Hebulayo liiminina kuti "jwi," davar, alyaci Alamu lyakuti memra alimwi alyaci Giliki lyakuti logos ayiminina zinji kutali buyo kwiiminina "jwi." Aamba kuliyubununa kwa Yahuwah, ambwalyaambawida Lwakwe. Mabbuku manji aapandulula ciiminina mabala, atondezya kuti ibbala lya logos liiminina: kupozya kumulomo, kulailila, kupa mulawo, kubamba makanze, kwaamba cili mumuzeezo, muzeezo wakulenga, mulimo, cisyomyo, mulumbe, busongo, naa kaambo. Nkako "Ijwi" takuli kusandula kukkwene bbala lyakuti logos nkaambo logos ndibbala liswaanganya "muzeezo," "mubandi," a "kucita cintu." Aboobo mabala aakuti "mizeezo yokwa Yahuwah yabulengi iitondezyegwa mu micito," " makanze ookwa Yahuwah aapozyedwe kwaambwa /aalailidwe," "malailile ookwa Yahuwah" nokuba mabala aakonzyanya ayaaya, alayungizya kusalazya ncoliiminina bbala lya logos. Aboobo Johane, muciyanza ca Bujuuda, wakaambilizya Makanze Mapati ookwa Yahuwah — mulimo Wakwe ngwaakakanzide a muzeezo Wakwe, nzila Yakwe yakweeta buumi butamani.
Tulaamba aceeco cakaliwo kuzwa kumatalikilo, ncitwakamvwa, ncitwakabona ameso eesu, ncitwakabona, cakajatwa amaanza eesu, nkukuti Ijwi lyabuumi. (Nkaambo buumi bwakayubununwa, twakabubona, nkabela lino tulalungulula akuzibisya kulindinywe oobo buumi butamani bwakali aa Taata, ibwakayubununwa kulindiswe). Eeco ncitwakabona akumvwa, nciconya, ncitumuzibisya anywebo, kuti anywebo mube aluswanaano andiswe. Ncobeni luswanaano lwesu luli a-Taata a Mwanaakwe Yahushua Messiah. (1 Johane 1:1-3)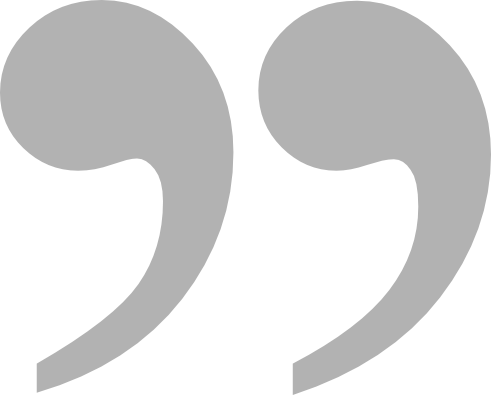 Icintu citugwasya kumvwisyisya, cijanwa mu kujuzya lugwalo lutaanzi lwa Johane oolo lutupa makani maasyoonto aakujuzya Mulumbe wakwe Mubotu. Kuzwa mukampango 1 Johane 1:1-3, twiiya kuti "ijwi" makanze aalailidwe ookwa Yahuwah naa ncisyomyo Cakwe cakupa bantu buumi butamani naa "buumi bwa musela uuciboola." Aboobo eeco cisyomyo citagaminini muntu, mulimo uukanzidwe nokuba cintu cakeelede kucitwa, "ncencico cakali kumatalikilo, ncinceeco ncitwakamvwa, ncencico ncitwakabona...kujatikizya ijwi lya buumi...alimwi buumi bwakalibonya," akuba cintu "cilibonya" kutegwa basikwiiya bakonzye kububona akubuguma, ndendileelyo "mulimo wakalailidwe kuleta buumi bwa musela uuciboola, wakaba mubili ." Eeci ceendela antoomwe amicito eeyo Yahuwah njalicitila Lwakwe, eeyo yakalengelezya kuti kube malengelo kumatalikilo.
Johane mulugwalo lwakwe lutaanzi waamba kuti: "Buumi bwa Musela Uuboola bwakalaa Yahuwah" (1 Johane 1:2). Mumabala ngeenya aayo walo utwaambila kuti eeco cisyomyo ca buumi, cakali aa Yahuwah kumatalikilo, tiicakaninga kuba Mwanaa Yahuwah. Mwana wakatalika biyo kuba eelyo naakamitwa muli Maliya.
Ooku kujuzya Mulumbe kutondezya kuti kunyina mibandi yakali akataa Yahuwah a "jwi." Naakazyedwe Yahushua, Johane wakalemba mibandi minjaanji yakabandikwa akataa Yahuwah a Yahushua. Eeci ciyungizya kututondezya kuti "ijwi," nokuba kuti ndyabuntu, kalizyila kuli Yahuwah, talili Muntu nsini waandeene a Yahuwah kusikila Yahushua naakazyalwa.
Kuteelela boobu kujuzya Mulumbe kwesu kuli kuligwasyilidwe eelyo notuyungizya kuvwuntauzya bweende bwazintu mukati. Eezi nzyezitupa nzila yakuti tumvwisyisye zibeela zijuzyidwe ziimpene. Mumukonzyanyo wa Johane eelyo naamba "baabo bakazyalwa aa Yahuwah" (1:12, 13) eeco citondezya makanze aayo Yahuwah ngaakaambilizya aakubamba Malengelo Mapya, mbuli Cizuminano Cipya mbocilembedwe acalo. Kampango 18 katondezya kuti "kunyina wakamubona [akuzyibana] Yahuwah", aboobo "makanze aa lufutuko lwa Yahuwah" akatuminwa muciwa ca mwaalumi (v. 14) kuzyoo "pandulula," kuyubununa akwaambilizya Nguwe (v. 18). Kweendelanya kukampango 17, ooku kuyubununwa kwakacitika mucibeela cisyoonto kwiinda mu Mulawo, pele luzyalo akasimpe aluzyibo lwa Yahuwah lumaninide lwakalibonya kwiinda muli Yahushua Messiah.
Cintu cikondelezya mukujuzya mulumbe ooku ncakuti, citondezya zintu zyeendelana antoomwe a Tusimpi 8:22-30 oomo Busongo mobupandululwa aanga muntu, pele kakwiina kulibonya mubuntu, nkokuti tabuli muntu susu uukonzya kubonwa. Kucili acimwi cikonzyana akataa Johane 1:1 akujuzya lugwalo lwaalembelwa BaHebulayo.
IBbaibbele lya New American Bible litondezya kuyabila atwaano mbotulandabikidwe, eeco ncecijuzya mulumbe wa Johane. Acimwi cibeela cakwaana ciimpene aasyoonto mukujuzya ooku cakatondekwa aa mwiyi wabuleza muna Katolika Raymond Brown kuti: cipaanzi 1, nkampango 1 a 2 , cipaanzi 3 nkampango 10 kusikila ka 12b, cipaanzi 2 ntumpango 3 kusikila ka 5, cipaanzi 4 ntumpango 14, 16.
Nkaambo kakuti kulungulula Mulumbe munzila yakwaana tiikwazyibidwe muziindi zya musyule lyansiku lini, ooku kujuzya boobu mulumbe kwakali kusyomwa buyo mbweenya cijuzyo ca mulumbe mbucakalembwa. Eeci cakapa kulanganya jwi mbuli muntu mutumpango 1-5 (nkokuti, kupindula jwi kuti libaanga Muntu nsini uuliko ambali lya Yahuwah). Eeci cakapa kutamvwisyisya ncaakali kuyanda kwaamba cini Johane. Eelyo cibalo nocilembedwe munzila yakwaana manjezyeezya, cibelesya mulaka wakweezyekanya cintu mbociteelede kuba ncobeni, mukaambo aaka ooyu mulaka ngwakweezyekanya jwi kubaanga muntu.
Roger Haight, sicikolo mu Jesuiti, upandulula kuti: "Kusendekezya caambilizya kukonzyanisya muzeezo nokuba kaambo kuti cikoyaanga ncintu cancobeni cibonwa ntongola meso...mbuli mikonzyanyo ya mabala aabuJuuda aakuti Busongo, Ijwi, a Muya, alajanwa mumangwalo aa Bujuuda aayo aambilizya Yahuwah, aayo mabala taali mikonzyanyo ya kweelekezya pele ooko nkuulikizya aanga muntu...Kwakaba kucinca mukuteelela eelyo kweelekezya kuba muntu nikwakasandulwa kuti kube kwaalikizya aabee muntu wini."1
Ooko kucinca kwakaleta kupindaula ncaakakanzide kwaamba cini Johane akuyungizya Muntu Wabili mumutwe wa Buleza. Lusyomo lwa Leza omwe lwakadyakaizyigwa. Yahuwah wakalengelezyegwa kuba Bantu bobile, aboobo kwakaba kupyopyongana.
Kulengelezya kubaanga muntu waambwa mukujuzya mulumbe wa Johane, ncintu ceelela nkaambo Johane wakali kulemba makani aazyila ku malembo aaci Hebulayo/ci Alamu oomo kulengelezya kubaanga muntu mokubelesyegwa cakwaanguluka. Ngooyu mukonzyanyo, Ibbala lyaci Hebulayo lyakuti dabar eelyo lisanduludwe kuti "jwi", kanjaanji lyaambwa aanga muntu mu Mangwalo aaci Hebulayo ("Calubilo Ijwi lyakwe lilabalika," Intembauzyo. 147:15). Aawa "Ijwi" lilembedwe aanga muntu waambwa, pele talili muntu wa ncobeni pe.
Aboobo kweeleka Ibbala lya logos kakubaanga nkwaamba muntu tiiwakali muzeezo mupya kuli Johane nokuba baabo bakali kubala nzyaakali kulemba. Masimpe kuti bbala lya logos lyaambwa aanga ndyaalumi mumulaka waci Giliki pele eeco tacaambi kuti ndyaalumi nolisandulwa kuya mu Cikuwa. Aboobo, mumukonzyanyo, mumulaka waci Frenchi tebule lyaambwa aanga ndyanakazi pele talyaambwi boobo mu Cikuwa! Ibbala lyaambwa kuti "ndi." "Zintu zyoonse zyakabambwa kwiinda muli ndilyo" (ibbala, v. 3).
"Kubala kampango ka Johane 1:1 abee kaamba kuti 'Kumatalikilo kwakali Mwana' pe ma ooko nkulubizya caali." -Dr. Colin Brown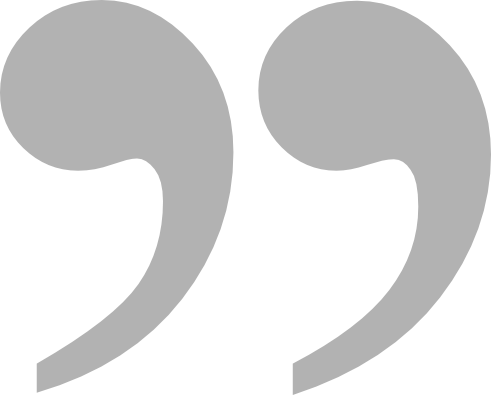 Ibbala lyaci Giliki lyakuti logos lilalibonya mu LXX (mumalembe aaci Giliki aa Cizuminano Cakale) ziindi zili 1500. Kunyina nolipandulula Muntu susu ncobeni pe. Lilalibonya aziindi zyiinda 300 mu Mangwalo aa Bunakristu alimwi lilembwa buyo mumabala mapati (ooko nkulubizya) kulyeeleka aanga muntu waambwa mukampango kalikke ka Johane 1. Eelyo bbala pati lyakayungizyigwa aa basanduluzi. (Ibbala lya "Ijwi" lilembedwe mumabala mapati kwiinda mumulawo Ciyubunuzyo. 19:13, nolyaambilizya Yahushua eelyo aakuzyokela, kanooli Muntu ncobeni, walo ngo Jwi eelyo.) Mbuli bwaamba Dr. Colin Brown waku Fuller Seminary: "Kubala kampango ka Johane 1:1 abee ciiminina kuti 'Kumatalikilo kwakali Mwana', ooko nkulubizya cinicini."
Syaazyibwene mulwiiyo lwa Buleza ku Heidelberg H.H. Wendt waamba kuti: "Swebo tatweelede kukazya ncaakaamba Philo ciiminina 'jwi' kubee...muntu wakali kupona kataninga zyalwa." Mumajwi amwi swebo tatweelede kutobela musongo wa Bujuuda Philo akulanganya Jwi kuti libaanga muntu nsini.
Mwiyi wa Buleza James Dunn waamba kuti, "Kumatalikilo aakaano [John 1] tucilanganya Busongo...kutali mbuli kuti bwakasanduka kuba muntu wanyama, pele kuti ooko nkwaambaula kwabusongo kwa Yahuwah kakulibonya muciimo cabuntu."
Alimwi Roger Haight ulaamba akuti: "Kuli cimwi cilimasimpe, Kujuzya mulumbe kwa Johane takutondezyi luzyibo lwa cintu naa ciimo cabulemu cisamikidwe buntu ciitwa zina kuti Ijwi, eeco cakaseluka akuzyooba muntu wanyama pe. Kubala kaambo kakweelekezye abee makani aamasimpe, ooko kulubizya kusandulula."
Oobo mbotuteelela makani aaya mbombubo bamwi mucikombelo cabamatata bansiku mbubakali kuyeeyela. Malembe ookwa Origen naakali kwaamba zya Johane wakati: "logos — mumuzeezo buyo wa ceeco ncaakapozya kwaamba Taata mpoonya cakaletelezya kuti alibonye Mwanaakwe eelyo buyo Yahushua naakamitwa." Tertullian (155-230) upandulula bbala lya logos kuti "mubandi" kumwi kaamba kuti: "Ncuubauba kubantu besu kuzyibila kwaamba [Johane 1] kuti ijwi lya ciyubunuzyo lyakalaa Yahuwah." Ooyu muzeezo wakoongola mu Spain akumusanza lyaku Gaul kusikila antela mumusela wa ciloba kuzwa ciindi ca Kristu.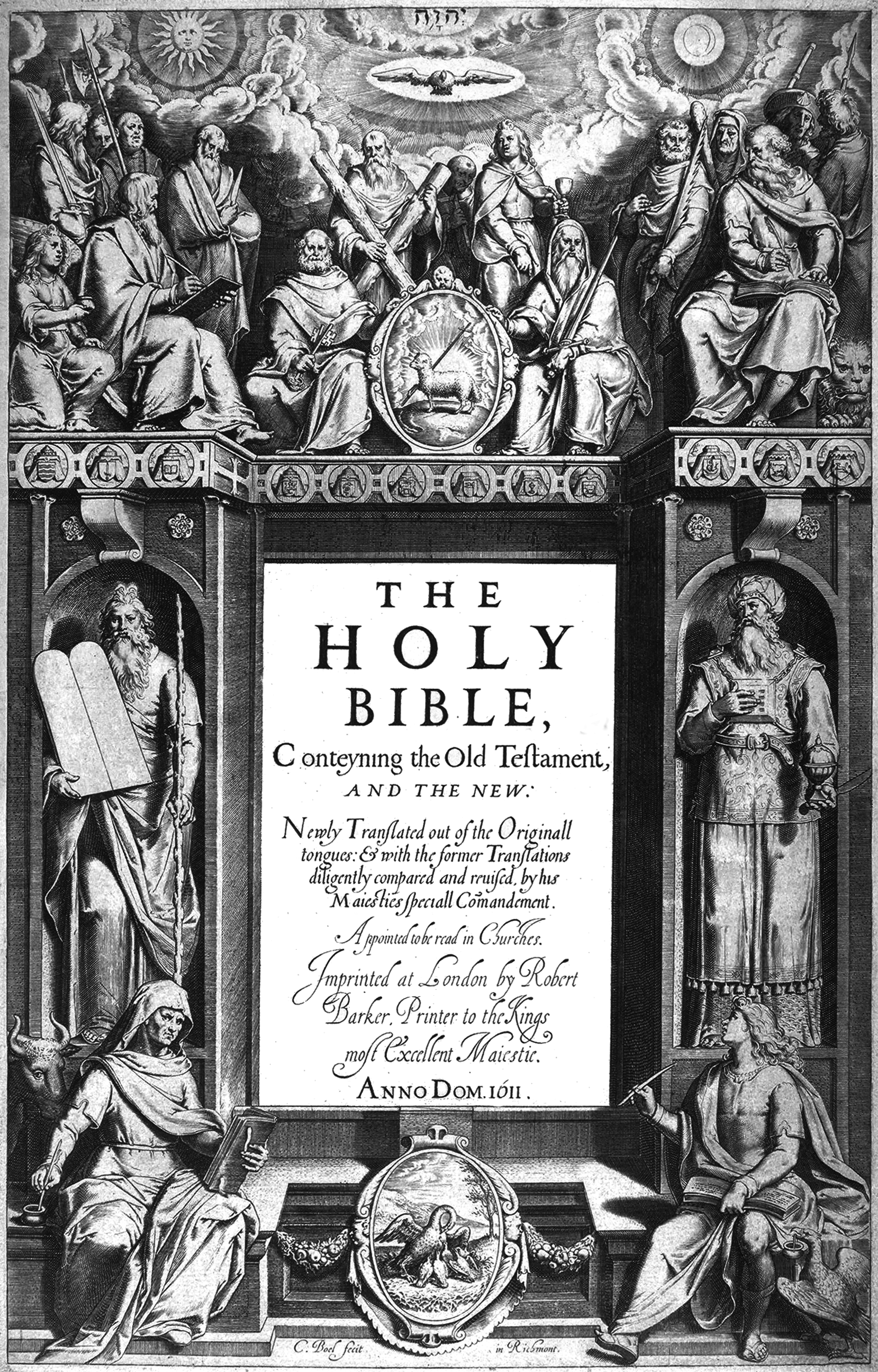 Kwaamba busanduluzi bwaacitika musyule lya busimbo bwamu 1611 KJV, busanduluzi buli ciloba bwakali kubelesya bbala lisyoonto lya "w" nobakali kulemba kuti jwi alimwi kuli busanduluzi bunjaanji kuzwa mu 1611 bulembwa mumusyobo uutondezya kuti kunyina Muntu wabili waambwa muli Johane 1:1 (mukonzyanyo ulipedwe mu Concordant, Diaglott, busanduluzi bwamu 1985 bwa musanduluzi uulemba zya misela ya buJuuda Hugh J. Schonfield abusanduluzi bwamu 1993 bwa Robert W. Funk).
Njeeyi mikonzyanyo yamu Cikuwa camazubaano:
"Kumakankilo Yahuwah wakalyaambilila Lwakwe. Ooko kulyaambilila, eelyo jwi, lyakalaa Yahuwah alimwi lyakali Yahuwah" (J.B. Philips).
"Kumatalikilo kwakali makanze, aayo makanze akali mumizeezo ookwa Yahuwah, aayo makanze akali cibeela cakwe Yahuwah mwini...aayo makanze akalitondezya muciimo cabuntu muli Yahushua" (G.B. Caird, New Testament Theology).
"Kumatalikilo kwakali jwi lyabulemu abusongo. Ijwi lya bulemu abusongo zyakali aa Yahuwah. Lyakaliko antoomwe a Yahuwah kuzwa kumatalikilo. Zyoonse zyakaba kwiinda muli ndilyo" (Robert Funk).
Kuzwa muli zilembedwe atalaawa kulangikaanga kampango ka
1a keelede kulembwa kuti: "Kumatalikilo kwakali makanze aakalailidwe alimwi aayo makanze akalaa Yahuwah."
Cimwi ceelede kubikkilwa maanu ncakuti aaka kaambo kalembedwe mumusyobo wa "kweezyekanya zintu zyobile zyeendela antoomwe mbuli malele, oomo bbala licaalizya mukaambo komwe ndebbala litaanzi mukaambo katobela kusikila zyoonse zyasika mpoceela.
Ansi aawa kuli twaambo tujatikizya busanduluzi bwa kampango 1.
Kampango 1b: "alimwi makanze aakalailidwe akali kweelela ciimo ca Yahuwah"
Eeci munzila yakululamika mabala inga casandululwa kuti "ijwi lyakali Yahuwah" naa kuti "ijwi lyakali kukonzya Yahuwah" (muciimo amububambe mbuli Yahuwah naa kubaa "bulemu"). "Kubula bbala ligaminina kupandulula bwini caambilizya kweezyekezya mucibaka ca kuganta kupandulula" (caambwa amu Ibbaibbele lya NAB). Eeli jwi lyakalaa cibeela cimwi muciimo ca Yahuwah. Tiilyakamukokolwede mbwabambidwe Yahuwah pe.
Cibalo cakalembwa aba
Philip Harner camutwe wakuti "Qualitative Anarthrous Predicate Nouns" cilembedwe kuti "mabala aamasendekezya aasolweda bbala lyakucita cintu [mbuli bbala lya ttheo lili muli Johane 1:1, eelyo nolilibonya ciindi cabili, ooyo mukonzyanyo] uutondezya mbolikonzya kubelesyegwa mukwaamba bubambe nokuba ciimo ncocibambidwe cintu... Inguzu zya bbala eelyo lisolweda bbala lisendekezya, nzipati cakuti ibbala litobela ndilyo izina cintu inga tiilyalangwa kuba bbala ligaminide cintu." Ibbuku lyaba Dana a Manty lilaa mutwe wakuti Manual Grammar of the Greek New Testament alyalo lyaamba kaambo nkeenya aaka, mbuli mabbuku aankamu ya UBS Handbook Series aayo aamba kuti: "Nkaambo kakuti bbala lya 'Yahuwah' talikwe bbala lilisolweda, aboobo bbala lya 'Yahuwah' ndibbala liimvwi lyalikke kusolola pele 'Ijwi' nciiyo citobela kumbelaa bbala eelyo. Eeci caambilizya kuti bbala lya 'Yahuwah' aawa lyeelene mbuli bbala lyakupanduluzya mbocibede cintu, aboobo eeci ncecilulamika kusandula kuti 'Ijwi lyakali mbweenya mbuli Yahuwah.' " Ntootu twaambo tutobela tutondezya kasimpe kasandululwa aaka:
"Ijwi lyakalaa Yahuwah alimwi lyakalaa ciimo Cakwe" (The Translator's Translation).
"Aboobo Yahuwah mbwaakabede, alyalo Jwi mbulyaabede" (Revised English Bible).
"Ciwa ca Jwi cakalikonzyene mbweenya mbuli ciwa ca Yahuwah" (Barclay).
"Ijwi lyakalaa bulemu" (Moffatt, also Smith and Goodspeed).
Kunyina kaambo kapati kakulemba bbala lya "jwi" mumabala mapati mbuli mukaambo kakuti "Ijwi lyakali Yahuwah" kakubaanga "jwi" lyakali kwiiminina muntu wabili wakaliko aciindi eeco. Kweelanya aa zina lya Yahuwah tacili cintu ciluleme nkaambo cikondoola lusyomo muli Leza Omwe (Yahuwah Muntu omwe buyo) mu Mangwalo. "Nkabela kuli ndiswe kuli buyo Yahuwah omwe alikke, Taata" (1 Bakolinto. 8:6. Amuli Johane 17:1, 3 a I Timoteo. 2:5).
Akwalo, kusandulula kuti "leza umwi" (mubusanduluzi bwa Bakamboni ba Jehovah) nkulubizya nzila iilembwa mabala cakululamika nkaambo cilaalilwa kutondezya bulemu buli mukaambo aako. "Kusandulula kwamusyobo ooyu nkusandulula kuyoosya" (Bruce Metzger). Ncintu citaluzi mumilazyo yakulemba mabala nkaambo Ciibalusyo 32:39 caamba kuti: "kunyina Baleza bambi bali antoomwe andime." Ikuti Johane naakali kuyanda kwaamba bbala lya "bulemu" naakabelesya bbala lyaci Giliki lyakuti theios. Pele bbala lyakuti "bulemu" alyalo talyaambi bwini eeco cintu ncoliiminina, pele buyo kuubyaubya cintu eeco.
Makanze ookwa Johane
Johane ujuzya mulumbe wakwe kutondezya kuti Yahuwah wakalaa makanze kuzwa kumatalikilo. Johane mpoonya utondezya bweende bwa makanze aayo kuya kumbele kusikila naakasamikwa mubili wabuntu (Johane 1:14). Makanze akaba mwaalumi Yahushua.
Johane ulemba cijuzyo ca mulumbe wakwe katondezya kuti Yahuwah wakalaa makanze kuzwa kumatalikilo. Mpoonya Johane utondezya bweende bwa makanze aayo kusikila amutwe wamakani eelyo makanze naasamikwa ciimo cabuntu (Johane 1:14). Aayo makanze akaba mwaalumi Yahushua.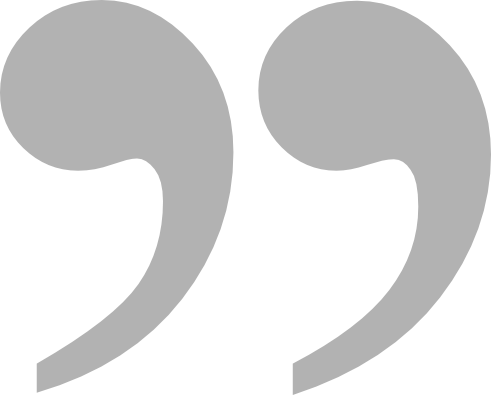 "Cijuzyo camulumbe cilembedwe bweende bwacisobano buli nsini kugama nzila yaco kusikila mpociganta kaambo. Citalisya kweeleba mumbalaa mulengalenga woonse mpoonya cisikila mpociyumya akukosozya makani" (Kuschel).
Ooku kupandulula kulazumanana kuccovwa kusikila kukampango 14, oomo makani mpaasikila amutwe. Aboobo "ijwi" lyeezyekwa buyo kubaanga muntu eelyo najuzya mulumbe kumatalikilo.
Ooku kweelekezya aanga muntu kulizuunyene mumulumbe uutobela mutumpango 10-12 eelyo makani naayaa kumpampanunwa kusikila mpalibonya muntu wini Yahushua mukampango 14. Mpoonya musalo ulaleka kuguminizya mulengalenga woonse akugama kuti: "Kumatalikilo" (kampango. 1, 2, 3a) akuyaa kucesyacesya makani kuti "luzubo lwa bantu...tiibakamuzyiba Walo pe" (kampango. 3b-5, 10), akuyaa kugaminina kuti "banabokwabo abalo tiibakamutambula pe" (kampango. 11), akuyaa kukosoozya makani kuti "aabo bakamutambula" (kampango. 12, 13). Kumamanino mubandi ugaminina kuti "ijwi lyakaba mubili wanyama" (kampango. 14a). Tumpango 14b, 16 a 17 tutondezya bupati bwa kuzwidilila kwa makanze ookwa Yahuwah ngaakakanana kuti alibonye muciimo cabuntu ca Mwanaakwe simuzyalwaalikke. Casika waawa cilainda kubaa bulemu kwiinda kuciindi ca Mozesi (mu Cizuminano cakale). Kampango 18 katondezya kuti nkwiinda buyo mu Mwanaakwe waandeene ooyu, Yahuwah mbwakonzya kuyubununwa cakumaninizya. Lino katulaa muzeezo ngweenya ooyu, tulakonzya kutondezya mbotumvwisisya cijuzyo ca Mulumbe wa Johane.
Ibbala litagami Muntu lyakuti Ijwi lijuzyigwa aanga Muntu mutumpango 1 a 2: Cipaanzi 1 ca Mubandi
"Kumatalikilo kwakali makanze aakalailidwe, alimwi aayo malailile akalaa Yahuwah, aayo makanze akali muciimo ca Yahuwah. Ooko kwakali kumatalikilo antoomwe a Yahuwah."
"Kumatalikilo" tacaambilizyi buyo kugama Kumatalikilo aa Malengelo, pele kuciindi kakutana lengwa cintu eelyo Yahuwah naakayeeya muzeezo wakubamba bantu kuti babe baabo batola cibeela mu buumi butamani. "Kumatalikilo" cilaambilizya aasyoonto alufutuko lwa Kulengulula Kupya (kampango. 13).
Majwi aakuti "lyakalaa Yahuwah" aambilizya kuti (ijwi) lyakazyila muli Nguwe mbuli bulembedwe muli Joobo 27:11: "Oolo [luzyibo] lwakalaa Singuzuzyoonse Ime nsyekalusisi." Tumpango 3-5: Cibeela 2
"Zyoonse zintu [zya mumulengalenga] zyakaboola kwiinda muli ndilyo, alimwi kakwiina ndilyo kunyina cakabede. Eeco cakaba kwiinda muli ndilyo bwakali buumi [bwamusela uucizya, buumi butamani] alimwi oobo buumi bwakali mumuni wa bantu. Mumuni [masimpe aali mu mailailile ookwa Yahuwah], ulamweka mumusinze [lweeno luletezya kuli Saatani kutalikila ku Edeni], alimwi ooyo musinze tiiwakuuzunda mumuni pe [Matalikilo 3:15 akuya kumbele]."
Musyule lya kusimbwa Bbaibbele lya 1611 KJV2 amubusanduluzi bwa mazubaano, mabala aakuti dia autou mutumpango 3, 4 asanduludwe kuti "kwiinda muli ndilyo," kutali "kwiinda muli nguwe." Kubelesya bbala lya ndilyo mukwaamba "ijwi" cililuleme nkaambo mubandi uyaa kuyumya kweelekezya aanga muntu waambwa. Kumamanino Ijwi lyakaba muntu ncobeni Yahushua. Mucibeela 1 aca 2, "ijwi kutali muntu", ndebbala libelesyedwe kweendelanya aalya "mumuni" eelyo alyalo libweza ciimo cakuti ndendilyo.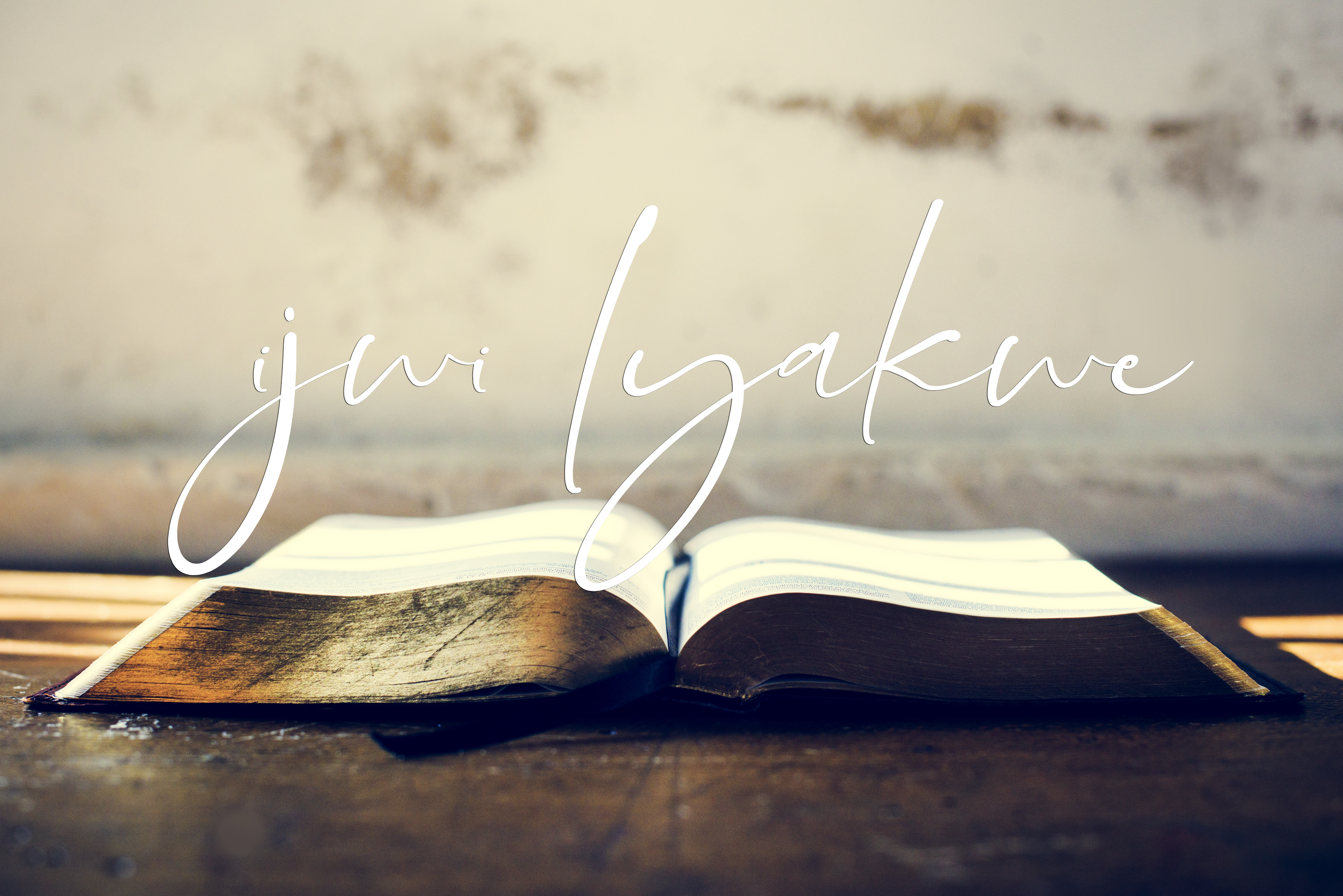 Bikkila maanu: Raymond Brown waamba kuti, "Ibbala lyaci Giliki lyakuti zoe (buumi) kunyina pe noliiminina buumi bwaanyika mumalembe ookwa Johane" aboobo "Cijuzyo ca mulumbe caamba buyo buumi butamani." nkokuti "buumi bwa Musela uucizya," buumi bwa Bulelo buboola oobo mbotulabila kwiinda mu Moza cino ciindi.
Cibeela Citaanzi ca Musalo
Kunooli tumpango 6-9, 12c, 13 a 15, 17 a 18 twakali mibandi yakutaanguna oomo mwakasekkelelwa musalo wakabambidwe kale.
Kampango 6: "Kwakaboola mwaalumi wakatumwidwe kuzwa kuli Yahuwah, izina lyakwe wakali Johane"
Kampango 8: "Walo taakali Nguwe wakali Mumuni, pele wakaboolela kuzyoopa bumboni bwa Mumuni"
Kampango 9: "Nguyooyo wakali mumuni wamasimpe [kuliyubununa kwa Yahuwah muli Yahushua] ooyo uumunikila muntu uuli woonse uuboola munyika" (aayo ngamabala aazyibidwe kwaambwa kanjaanji akataa BamaJuuda kweendelanya bulembedwe mu Word Biblical Commentary).
Kweelezyeka Ijwi Kubaanga Muntu Kuyaakubaa Nguzu mu Cibeela 3
Kampango 10: "Walo [Ijwi lya Yahuwah muciimo cabuntu] wakaliko munyika [akataa mukowa wabantu, kosmos], alimwi nyika yakaboola kwiinda muli nguwe, pele nyika tiiyakamuzyiba walo."
Kampango 11: "Walo [makanze ookwa Yahuwah muciimo cabuntu, 'makanze' aasamikidwe mubili wabuntu lino walibonya] wakaboola [kwiinda mu Mulawo] kuli baabo bakali bakwe [Isilayeli], pele Basimizyaabo tiibakamutambula walo pe."
Mubandi uya kumbele muntaamu iicitobela kuti usisye makani mpaali amutwe akuyumya kweelekezya buntu mu ciyubunuzyo ca Yahuwah eeco cakali muciimo ca Cizuminano Cakale ncibaasulaika bana ba Isilayeli. Nokuba boobo, nkaambo wakajuzya kale "mumuni wakasimpe" mukampango 9, inga kwayeeyelwa kuti makanze ookwa Johane akali aakutondezya kuti Yahushua, kali mbuli makanze ookwa Yahuwah kaasamikidwe ciwa cabuntu, wakaboola ku bana Isilayeli pele tiibakamutambula. Aboobo Johane lino ubambila ndiswe kuti atunjizye mu kwaambilizya kupati kutobela mukampango 14.
Kampango 12 a, b: "Pele kuli baabo [bantu bakamunikilwa mumuni], aabo bakamutambula [kwiinda mukubamba Cizuminano Cakale eeco cakali Mwiyi waabasolweda kuli Messiah] ooyo [wakali makanze ookwa Yahuwah aasamikidwe mubili wabuntu], wakabapa nguzu [zyakuti bakonzye kutambula Messiah], akuba bana ba Yahuwah."
Cibeela Cabili ca Mubandi
Kampango 12c: "kuli baabo bakasyoma muzina lyakwe" (kwaamba baabo basyoma muli nguwe, "muzeezo" uusamide mubili wamuntu)
Kampango 13: "aabo batakazyalwa mumazyalane aabuntu nokuba mukuliyandila kwamuntu pele kwiinda mukuyanda kwa Yahuwah" ("bakazyalwa kuzwa kujulu," NAB).
"Muukampango 14 buyo notunga twaamba jwi lya Logos kubaanga twaamba muntu. Musyule lya kampango 14 aswebo twacili kweendela mumukondo wa mubandi yakaliko kakutaninga libonya Bunakristu, mibandi ya bbala lya Busongo abbala lya Logos...katweezyekezya zya buntu kutali kubandika bantu balibonya ncobeni, micito yokwa Yahuwah iisamikidwe ciimo cabuntu mucibaka ca muntu wabulemu bwakujulu kuba boobo."3
Kuschel ulazumina kuti: "nkutalikila biyo mukampango 10 kuya kumbele umwi mwanga watalika kwaamba bbala lya Logos ensarkos [nkokuti. kalili muntu, Yahushua]. Pele muukampango 14 mokutaanguna kusalazyigwa mumulaka wa 'Banakristu' kuti 'ijwi lyakaba mubili wabuntu' aboobo kujatanya jwi eelyo lya Logos asarkos ku muntu uugaminina."
Kaambo Kalaatalaa mutwe wa Makani Jwi Lyakasamikwa Mubili Cibeela 4 Cakumaninizya
Kampango 14: " Alimwi makanze ookwa Yahuwah aakalailidwe akaba muntu uukonzya kufwa akukkazyikwa [munzila mpya kwiiminina mpakkede Yahuwah akataa bantu bakwe] akati kesu, alimwi twakamubona [ooyo wakali mumakanze ookwa kasamide ciwa cabuntu Yahuwah ] kalaa bulemu, bulemu mbuli bwayooyo simuzyalwaalikke uuzwa kuli taata, kazwide luzyalo akasimpe."
Kampango 16: "Kuzwa mukuzuzyikwa kwakwe toonse twakatambula, luzyalo [kampango 17 katondezya masimpe aaya mbwaakacitika kwiinda muli Yahushua walo wakatusolweda ku Cizuminano Cipya] mucibaka ca luzyalo [Cizuminano Cakale cizimaana kuti Cizuminano cazuzikwa]" nokuba muli lya NIV mulembedwe kuti "cileleko citobelana acilelekonyina cimwi", nokuba muli lya NJB mokulembedwe "cipego cibweza busena bwa cipego cimwi").
Cibeela Camamanino Cigozya Mubandi
Kampango 17, 18: "nkaambo eelyo mulawo wakapedwa muli Mozesi, pele luzyalo a kasimpe lwakaboolela muli Yahushua Messiah. Kunyina uunamubwene [wakamuyubununa] Yahuwah. Mwana simuzyalwaalikke, uuli kumoyo wa Taata [NJB a NRSV] alikke nguwakapandulula Nguwe."
Kukosozya Makani
Ambweni twaambo tubujula ncobeni ntwa kumvwisyisya kuti ibbala lyakuti "ijwi" talipandulula bwinibwini ncolyaamba bbala lya logos aboobo cipaanzi cipati cakujuzya mulumbe ncakwaana buyo, eeco citondezya kuti ibbala lya "jwi," kunooli liiminina maambila mbali, mbuli mucibalo ncobeendelana ca Tusimpi 8 ("Busongo"). Alimwi, mbuli bwaamba Kuschel, "Cijuzyo ca mulumbe cilaa makani aaco ngocigaminina cini kusikila amutwe wakaambo. Citalikila kubembeleka kuguminizya mulengalenga woonse akumaninizya kugama kuyumya mutwe wakaambo keni." Aboobo eeco cipa kuti cibe cintu ciyumu kupiluka musyule lya cijuzyo ca mulumbe. Nkabela ooku kuzuunyana kutozya kumbele mumubandi, citondezya kuti Ijwi lyakasanduka buyo kuba Yahushua kuzwa mukampango 14 alimwi, mumizeezo yesu, kutali musyule kakataninga sika kampango 11 — aboobo kutondezya kuti tacikonzyeki kuti kwakali Muntu wakali kupona katanalibonya mukampango ka Johane 1:1. Kuti umwi wati kwakali Muntu wabili, ooyo kali Yahuwah, muntu uupandulula inga wanyonganya Mangwalo woonse aatobela waawo akukazya ncaakaamba Yahushua muli Johane 17:3 kuti "Webo, Taata, nduwe Yahuwah ooli masimpe olikke."
Nkumekume mwiyi mupati wa Cizuminano Cipya T.W. Manson ulandabika kaambo kesu munzila ya kabotukabotu kuti: "Ime ndadonaika kapati kuti naa Johane wakali kuyeeyela bbala lya Logos kuti lyakali muciimo ca buntu. Alikke uulibonya kubaa buntu aawa ngu Yahushua mwanaa Josefa waku Nazaleta. Ooyo muntu ulalikonzya bbala lya Logos cakumaninina ncobeni cakuti Yahushua nce ciyubunuzyo cizwidilide ciyubununa Yahuwah cakumukokolweda limwi. Pele ino muunzila nzi njotubelesya Ibbala lyakuti 'kuzubulula'?...Kuli Johane kufumbwa bbala ndyaakaamba Yahushua ndibbala lya Mwami."4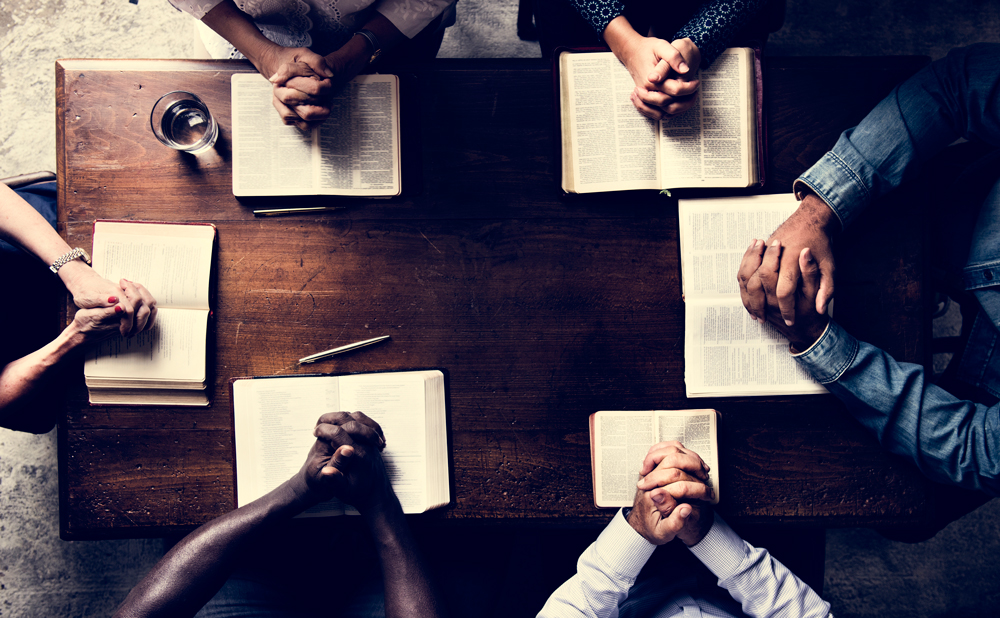 ---
1 Jesus: Symbol of God, p. 257.
2 Kugwisyila buyo busanduluzi bwa Wycliffe, oobo bwakasandulwa kuzwa kuci Latini kutali kuzwa kuci Giliki.
3 James Dunn, Christology in the Making, p. 243.
4 On Paul and John, p. 156.
Eeci cibalo citali ca WLC cakalembwa aba Ray Faircloth (Focus on the Kingdom, Vwivwi 2006).
Twakagwisya mucibalo citaanzi woonse mazina aamilimo aabakomba mituni ngobawulikide Taata a Mwana akubikka mucibaka cangawo mazina mataanzi ngubaapedwe. Kuyungizya waawo twakajokolosya mu Mangwalo ngotulembulude mazina aa Taata a Mwana mbwaakalembedwe abalembi ba Bbaibbele bakayoyelwa Moza – Kabunga ka WLC