Eeci cibalo tacili ca WLC. Eelyo notubelesya zilembedwe aabalembi balaanze lya nkamu, tusimba buyo zyeezyo zyeendelana 100% a Bbaibbele a lusyomo lwesu cino ciindi munkamu ya WLC. Aboobo eezyo zibalo inga zyalanganyigwa kuti nzya nkamu ya WLC. Twakalelekwa kapati amulimo wabalanda ba Yahuwah banjaanji. Pele tatukulwaizyi ndinywe nobeenzuma kutalika kubala zyaalembwa abantu aabo. Eezyo nzibaalemba, twakazigwisya mumalembe eesu nkaambo kanjaanji zililubide akubaa tumpenda. Cintu cuusisya ncakuti tucilangaula mbungano yamilimo iitakwe kampenda. Ikuti konyandidwe nkaambo ka [zibalo/milumbe] iitali ya WLC, kobikkila maanu ku Tusimpi 4:18. Kuteelela kwesu nkwakuti kasimpe Kakwe kalazyokoloka, eelyo mumuni nuuyaa kumwesya munzila yesu. Tulakayandisya kasimpe kwiinda buumi, nkanko akukavwuntauzya kufumbwa nkokakonzya kujanwa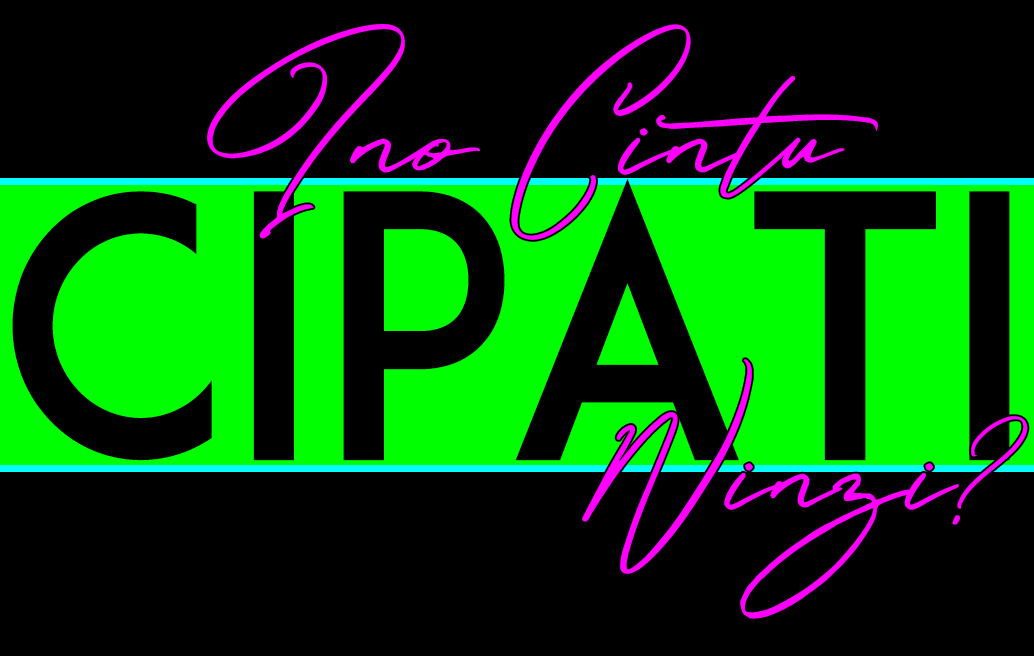 "Cintu cipati nkulekela cintu cipati kuti cizumanane kuba cintu cipati." Mbweekamvwa oobo kuli bamwi basumpauzya nzila zibotu mumakwebo amubuumi.
Ono nkesobanya muzeeo ngweenya ooyu, andaambe kuti Dyabooli, "uucenga nyika yoonse," "nyika yoonse ili munguzu zyakwe," ulipapide kutonka kulaale cintu cipati kuti citalibonyi. Walo takwe makani naa yebo tozyi kuti "cintu cipati" ninzi. Bumpelenge bwakwe bwabucenjezu bwakabbununwa akuletwa antangalala a Yahushua eelyo mwiyi mupati naakati: "Kufumbwa muntu naamvwa mulumbe wa [Bulelo bwa Leza, Mateyo. 13:19], Dyabooli ulaboola akuzyoomukwempa mulumbe ooyo uusyangidwe mumoyo wakwe kutegwa ooyo muntu atasyomi mulumbe akufutulwa" (Luuka 8:12).
Umwi muntu inga wayeeyela kuti cintu cipati nkumvwisyisya kaambo keni Yahushua ncaakayeeya kuti wakatumidwe aa Yahuwah ambwaakalibona mulimo wakwe. Aboobo Luuka 4:43 inga waba busena bubotu bwakutalikila kuvwuntauzya luyando lwa Yahuwah mu maumi eesu mbotukamantene makanze a Mwanaakwe: "Ime ndakaboolela kukambauka Mulumbe mubotu wa Bulelo...nkakaambo keni aako nkaakandituma Yahuwah Ime." Hena ngomulimo ngotucita ooyo na? Hena tamuninga bamvwide kabakambauka kampango aako mucikombelo?
Muntu umwi inga wayeeyela kuti cintu cipati nkumvwisyisya ncobwiiminina buumi butamani (oobo mbobatazyalwi aabo bantu) mbobweelede kujanwa. Umwi inga kalangila kuti kaano ka Mulumbe mubotu kajatikizya mbuto ya buumi butamani nkakali atalaa toonse tukambaukwa muzikombelo zyoonse. Pele hena ncico eeco na? Ikuti pe, ino nkaambo nzi?
Icintu cipati, kweendelanya mbwaamba Yahushua, walo wakali, alimwi uucili busongo bwa Yahuwah busamikidwe buntu, akali makanze ookwa Yahuwah kuli ndiswe tobabisyi, kubikka kumbelaa zyoonse kuyandaula Bulelo bwa Yahuwah (Mateyo. 6:33), kuba basikwiiya ba Bulelo bwa Yahuwah (Mateyo. 13:52), kupaila kutaangunina zyoonse kutegwa Bulelo mumazuba aaboola bukasike anyika (Mateyo. 6:10) akutola cibeela mukwaambilizya Mulumbe mubotu wa Bulelo bwa Yahushua (Mateyo. 28:19, 20). Zimwi zyoonse mubuumi buno zyeelede kutobela musyule lya waawo. Yahushua muntu wamakanze omwe lyoonse. Walo wakacenjezya kuti kuyandisya mukwasyi ookwenu kwiinda kuyanda nguwe a Mulumbe mubotu wakwe inga kaba kooze kakukwelelezya kulweeno. Ooyo uuyandisya wisi abanyina kwiinda ndime takonzyi kuba sicikolo wangu, mbwaakaamba. "Ikuti yebo koyanda kuba sikwiiya wangu weleede kundiyanda 'me kwiinda bauso abanyoko, mukaintu wako abana, basazinyoko abacizyi bako — inzya, akwiinda buumi bwako bwini. Kuti kakutali boobo, yebo tokonzyi kuba sikwiiya wangu. Alimwi yebo tokonzyi kuba sikwiiya wangu kuti kotanyamuni ciciingano cako akutobela ndime" (Luuka 14:26, 27).
Cintu Cipati, kweendelanya aa Yahushua nkutaanguna kubikkila maanu ku Bulelo bwa Yahuwah, kuba basikwiiya ba Bulelo bwa Yahuwah, kutaanguna kupailila kuti oobo Bulelo bwa ciindi ciboola bukonzye kuboola anyika, akutola lubazu mukwaambilizya Mulumbe wa Bulelo ookwa Yahushua.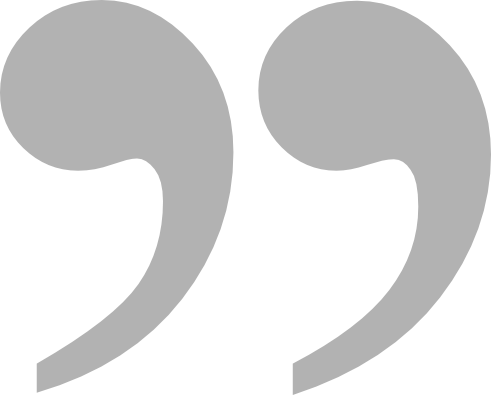 Aaya majwi mayumu ncobeni, masimpe, pele aamba bwinibwini. Aa ono ncintu nzi nconga weezyakanya cipati kwiinda nduwe abuumi bwakupona kotafwi? Yebo ulakonzya kubujana nokuba kusweekelwa. Cintu cipati ncakuti tutakayimpyi kutambula buumi bwakupona kakwiina kufwa. "Inga muntu wabaa mpindu nzi kuti wavwuba nyika yoonse pele wasweekelwa buumi bwakwe?" (Mateyo. 16:26). Yahushua taakeenkela kutontonkanya kuyandaula cintu cipati. Ime ndalikusola kuzwa mu 1998 kucenjezya kuti zikombelo tiizyakazwidilila kubikka cintu cipati kunembo lya mbungano kuti cizumanane kacicili cintu cipati. Mumajwi amwi, eelyo nobabala Bbaibbele (eeco bunji bwabaabo baunka kuzikombelo ncobataciti kumvwuntawulisya) aabo babala baide kutaaluka atalaa ziiyo zyokwa Yahushua zilaa makani malemu aaguminizya cintu cipati ciyandika.
Ime ndakajana kuti cilainda kundigwasya kumvwisyisya lwangu kuti ndasoleka kuyandaula mbocikonzyeka cintu eeci. Amwi malembe tabaalanganyi boobo. Bunji bwabantu tababali cintu cipati ciyandika mbuli kuti babala bbuku lya "kulipangila-cintu-omwini". Mabbuku aapa malailile mumisyobo misyobo alasolesya kupandulula makani woonse ngobeelede kumvwa aabo bayanda kubelesya zintu. Pele munzila imwi, majwi ookwa Yahushua alalezya kusika akataa mbungano zyabantu, aboobo alalangilwa kusinkililwa aa sikunku mu moza. Ziiyo zyokwa Yahushua, nokuba kuti Messiah wakali kuziyiisya bantu batabujuli bazyila mubweende bwiimpene buumi, tazinjili mubongo bwabo. Kuli cimwi cibasinkila. Aboobo citobela waawo nkwaalilwa kumvwisya. Izaya wakaamba masimpe naakati:
"Cilengaano coonse camubeda mbuli majwi aabbuku linamatikidwe, eelyo kuti balipa muntu uuyiide, kabaamba kuti, 'Kobala eeci,' pele walo ulavwuwa kuti, 'Nsikonzyi kubala pe, nkaambo lilinamatikidwe.' Mpoonya bbuku liyoopegwa kumuntu uutayiide, kabati, 'Kobala eeci.' Alimwi uyoobavwuwa kuti, 'Ambe nsyecizyi kubala.' Nkabela Yahuwah wakati, 'Aaba bantu balandiswenyena munsimunsi amulomo wabo akundipa bulemu bwa kumulomo kwalo, pele myoyo yabo ilikulaale kuzwa kuli Ndime, akundipa bulemu ooko nkobandilemekezya nkwaziyanza nzibyaabi" (Izaya. 29:11-13).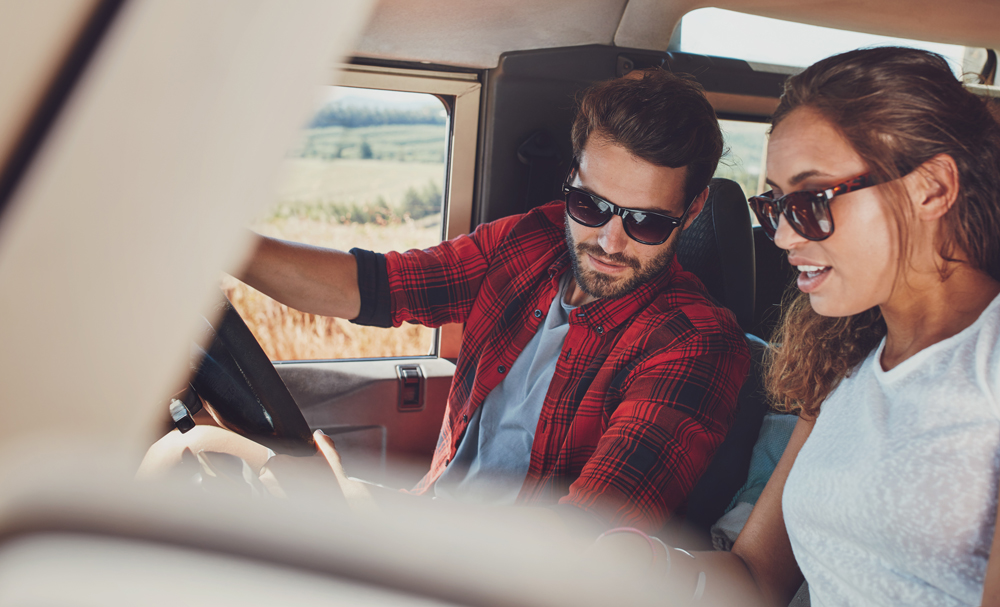 Mbubuti ino eeci mbocili boobu? Nkaambo kutaanguna nkwali Dyabooli, walo ncilengwa leza alimwi mucenjezu kukukazyanya aa Yahuwah cakuti ulekela buyo waawo mpazumizyidwe kusikila. Mbuli mbwali duundumuntule mu nguzu zili kunsaa mulengalenga, walo uliyubunudwe mu Mangwalo kuti nguuyendelezya makamu aa madaimona aajisi bubi kupyopyonganya majwi mayandisi aa Kasimpe aajanwa mu Bbaibbele. (Amwi mangwemba aakuzanga kapati aa Dyabooli akali aakuyunga bamwi kuti taakwe anaakaliko pe! Kubantu banji babala Bbaibbele, ooyu muzeezo umvwika kuti tuukonzyi kuyeeyelwa boobu, pele ku makamu aamikowa yabantu, eelyo nobasyoma muntu waatalisya cintu cipati cimwi, inga ngweenya ooyo wabakwelelezya kuti basyome kufumbwa ncabaambila nocitakonzyeki kucitika. Kusungilizyanya mulusyomo acalo ncintu cizwidilide kapati alimwi cinyonyweeda limwi bakubusi bacilaa mizeezo yabucece, kapati kuti caletezya kuzwa ku bayi bayandigwa baluulwa mpuwo. Pele buyo "kwaandulwa" akusilikwa mumoza akuyandisya kuti utacengwi ziyume zitete, eeco ncecikonzya kukuvwuna ku penzi eelyo.
Ino ncintu nzi cini caaleta "kaambo", nkaambo nzi kusyoma muli Yahushua amu Cizuminano Cipya ncikwaapandaulwa munzila iikopanya boobu mizeezo? Ncintu nzi cipati eeco ceelede kumvwisyigwa, kuti katuyanda kubaa maanu aamvwisyisya Yahushua alufutuko?
Ime ndaIombozya basicikolo baluulwa mazubaano kuti badyombe munwe acintu ciluleme, nokuba kuti tacibagwasyi kapati kupa bwiinguzi bwamu bbaibbele bwakubambuluzya penzi ndyobazyi kale. Nceeci ncesola kwaamba. Andisungule kaambo aaka kuti kavwuntaulwe kabotukabotu.
Muli ncaakalemba cipati ciguminizya Yahushua, camutwe wakuti 'Jesus and the Victory of God (Fortress Press, 1996)', Bbishopu uuluulwa waku Durham, Tom Wright, waambila ndiswe camoyo uusangalala kuti: "Mumaanu amwi Ime ndali kubeleka akulekezya kuleta bbuku eeli kusikila munsaa buumi bwangu boonse. Muzeezo wakandijata, nokuba boobo, wakatalikila leelyo neekatambwa mu 1978 kuyooyiisya ku Cambridge makani aa 'Mulumbe mubotu uuli mu Milumbe mibotu.' Mutwe waciiyo tiiwakali buyo mupati ncobeni; Ime nsyeekawumvwisyide. Ime nsyeekajisi abwiinguzi aawo, kumubuzyo wakuti ...buumi bwa [Yahushua] boonse, kutali buyo lufu lwakwe aciciingano, eezyo munzila imwi ngowakali 'mulumbe.'"
Ikuti "cintu cipati" nicali kunga camunikwa cakuti calibonya ncobeni, nkokuti eeci inga kacinooli ncencico! E
Ono eelyo ndepenzi lini lili mu Bunakristu kweendelanya mbutwakapandulwidwa cintu eeci. Aaka nkasimpe kakonzya kutondezyegwa kuti swebo muzikombelo eeco ncotwiita kuti Mulumbe mubotu wa Bunakristu, tuuli Mulumbe ooyo Yahushua (a Paulu) ngubaatweetela. Bbishopo Wright wakalulamika akwiiyasa nondo muliso. Walo waamba kuti taakajisi bwiinguzi kumubuzyo wa "Mulumbe mubotu uujanwa mumilumbe mibotu." Masimpe kuti mu Cikombelo amulwiiyo ndwaakayiisyigwa taakayiisyigwa kuti Mulumbe mubotu uuli mumabbuku aamilumbe mibotu ninzi. Cikombelo cakapelengusya kubambilila milazyo alwiiyo lwabuleza lwaco cakuti "Mulumbe mubotu uuli mumalembe amilumbe mibotu" taakacili makani aakubandika nokuba kubuzyilila! Eeco cakasowelwa anze lya nkuta kabati aaya makani ngabaabo bakanza mulimo wa bukambausi abafundisi. Aboobo tiiwakali mubandi weelela kubandikwa akataa basicikombelo bakkede kabaswiilila bafundisi basalidwe kuyiisya zikolo zyabuleza.
Tee kayi, milazyo yakalaa nguzu atalaa mulimo wakuccumaila Mulumbe mubotu ookwa Yahushua, akubambilila kuzwa ku kuzyalwa kwakwe kusikila kulufu lwakwe, kakubee kwiina cakacitikide akati (nokuba maseseke aa buumi bwakutafwa mbwaakatwaabila Yahushua!) pele eeco tiicakalaa mulimo. Hena mulaayibaluka majwi aaya na aakuti? Ime ndasyoma muli Yahushua "ooyo wakazyalwa kuli Maliya muumbulu, wakapenzyegwa mumaanza aa Pontius Pilate, waakankaminwa ..."
Hena ono cilikke eeci ncecilaa mulimo na? Naa cintu cipati tacininga janwa?
Mboobu mbwaakacitika mafunze. Luther nguwaatalisya Bunakristu bwa Basikutongooka. Walo taakaunka kumajwi ookwa Yahushua kuti akaakujane Mulumbe mubotu. Walo wakaunka kuli Paulu mubbuku lya Baloma. Eeyi yakali nzila yakusobaila "kutalisya" lusyomo lwa Bunakristu. Hena basicikolo ba Plato nokuba Aristotle abalo bakataanguna kuunka kubaalumi aabo kuti bakaakumvwe ncobayiisya na? Nguni wakaamba kuti Paulu nguwaatalisya Bunakristu? Kasimpe talili Bbaibbele pe! Paulu wakali mwaapositolo wiiminina Yahushua, ncobeni, alimwi mumagwalo aakwe ubandauka twaambo tujanwa mu Bunakristu, pele taakali mutaanzi kukambauka Mulumbe mubotu. Yahushua ngowakali mutaanzi (nokuba kuti Mulumbe wakakambaukwa musyule lyaciindi akuli Abulahamu, BaGalatiya. 3:8). Mubwini Paulu ulalibonya kakambauka, mubbuku lya Milimo, ngweenya Mulumbe wini wa Bulelo bwa Yahushua (Milimo 19:8; 20:25; 28:23, 31). Kunyina muntu waatalikila mubbuku lya Milimo kuvwuntauzya Paulu, nokuba kuti oomo mobeelede kutalikila.
Aboobo kupalanganya malembe ooko kwakatobela kulitondezyedwe mukulilekelela cakusinizya kwa N.T . Wright eelyo naakati taakamvwisyide abwakutalika kubambulula "Mulumbe mubotu uuli mumalembe aamilumbe mibotu." Mbube tacigambyi eeco pe. Kunyina muntu pe mu Cikombelo wakamwaambide makanaa Mulumbe mubotu uuli mumalembe aamilumbe. Nzyaakavwuntauzya akulemba aakale anzyaakabbukizya wakazyicitila mulimo wakubelekela Mulumbe mubotu uuli mumalembe aamilumbe. Luzyibo lwa misela ndwaakajisi ncileleko cipati kuli ndiswe toonse, nokuba kuti Ime ndadonaika naa walo wakacicitila kululamika twaambo, munzila ngubauba. Tacisalazyidwe kuzwa muli nzyaakalemba kuti Mulumbe mubotu uuli mumalembe mulumbe nzi pe. Walo uyeeyela kuti Kuboola Kwabili (Parousia) kwa Yahushua ooko kuli mu malembe kwakacitika kale mumwaka wa AD 70! Pele ooku kuvwundausya makani aambi aayumya mate, hena kulengelezya kuti Paulu a Yahushua batalike kwiiminina zintu zyaandeene kulanganya aazintu zya (Kuboola kwabili) Parousia? Mukukwakwalisya kupasununa lupyopyongano lwa malembe, hena Bbishopo taakatunjombya mutwaambo tumbi na?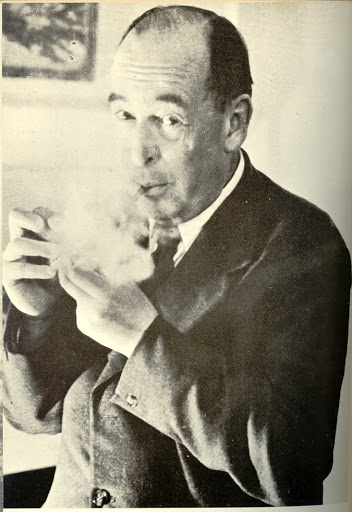 Katuli mpeenya aawa, C.S. Lewis, ooyo wakabalwa azyuulunzuma zyabantu, ucili masimpe kuti Yahushua taakali mukambausi wa Mulumbe mubotu! Mulumbe mubotu tuuli mumalembe, mbwapozomoka kulabula oobo. Eeci cilanyandya ncobeni. Pele cilatugwasya kuti tutondeke munwe aawo aali "cintu cipati" kweendelanya a mapenzi aakuzingwa mizeezo muzikombelo. Amuteelele C.S. Lewis mubbuku lyakwe lilaa mutwe wakuti 'Letters to Young Churches':
"Mangwalo ngamalembe aasinku aa Bunakristu butaanzi ngotucijisi. Malembe aamilumbe mibotu akatobela munsyule. Malembe taali 'mulumbe mubotu,' wiiminina lusyomo lwa Bunakristu. Akalembelwa baabo bakasandulidwe kale, aabo bakatambwide kale "mulumbe mubotu." Taaguminizyi twaambo tulemu (twa lwiiyo lwa buleza) nkaambo akalembelwa babali aabo bakalaidwe kale mulwiiyo oolo. Mbube mumuzeezo ngweenya ooyo, magwalo aabaapositolo alayinda kuceya lwiiyo alimwi alainda kubaa cikkelo kwiinda mabbuku aa Milumbe mibotu — nokuba boobo kutali kwiinda zintu zyakali kucitika eezyo zyaambwa mubweende bwa Mulumbe mubotu. Mulimo wa Leza (Kumwitwa, Kukankwaminwa, a Kubuka kubafu) uli kumbelaa zyoonse: busanduluzi bwawo buzyila mu magwalo aabaapositolo; mpoonya, ooyo musela waazyibene a Mwami niwakalobelela, Milumbe mibotu yakalembelwa basyomi kuti ibe ciibalusyo ca Mulimo mupati azimwi nzyaakaamba Mwami."1
"Malembe aa milumbe mibotu taali Mulumbe mubotu." Ime nditi aaya ngamalembe aamubbaibbele aayinda kutalulama aakalembedwe. Pele aaya malembe aa "Mulumbe mubotu uuli mumalembe" ngaakazumina Bbishopo Wright akamubuzya cakwaamba. Wakaalilwa acakwaamba kujatikizya Mulumbe mubotu uujanwa mumalembe aamulumbe mubotu.
C.S. Lewis, nokuba boobo, uyakilila mizeezo yakwe iitayimvwi nji atalaa Kubambulula lusyomo ooko nkwaakakona kuli Luther. Ngaaya majwi ookwa Luther, walo watakali kuyeeyela Mulumbe mubotu uuli mumabbuku aa Mateyo, Maako a Luuka. Nkako tacigambyi kuti Tom Wright ulayabaila casika ku Mulumbe uuli mumalembe. Luther, cili masimpe, wakali kuliyanda bbuku lya Johane, pele amuteelele mbwadyakaizya Mulumbe mubotu umwi wa Bulelo uuyindulukide kulembwa mumabbuku otatwe aa, Mateyo, Maako a Luuka:
"Mulumbe mubotu wa Johane, ngomulumbe, muubauba, mupati mu Mulumbe woonse, muyandisi kulaale atalaa yotatwe alimwi ulisumpukide atalaa milumbe iili mumalembe otatwe aayo. Mbweenya buyo, Magwalo aa Paulu Musaante a Petulo Musaante alayinda kubaa bulemu kwiinda malembe otatwe aa Mulumbe mubotu — Mateyo, Maako, a Luuka...Mujwi lyomwe buyo, Mulumbe mubotu wa Johane Musaante a Lugwalo lwakwe lutaanzi.
Mangwalo aa Paulu Musaante, kapati lwa BaLoma, BaGalatiya a BaEfeso, alwa Petulo Musaante Lugwalo lwakwe lutaanzi, mabbuku aakutondezya Kristu akuyiisya nduwe kufumbwa ciyandika acibotu kuti zyibe, nokuba kuti tokaboni akumvwa bbuku limbi nokuba lusyomo lumbi. Aboobo Lugwalo lwa Jemusi Musaante ndugwalo lwa makuba, kweezyakanya kuli mbabo; nkaambo taakwe ncolujisi cilaa Mulumbe mubotu muli ndulo."
Lino atucigante amutwe cintu cipati. Kweelede kuzyibwa kuti cijuzyo citaanzi mukuteelela ndusyomo lwa Bunakristu oolo Yahushua ndwaakali mutaanzi kuyubulula lwa Mulumbe mubotu wa Bunakristu uufutula. BaHebulayo 2:1-4 balatucenjezya, pele eeco cakawuntuluzyigwa:
"Aboobo tweelede kukakatila kumakani ngotwakamvwa, kutegwa tutainkili mukabwimbili kuyaamuka ngawo. Nkaambo naa makani aakaambwa abangele akalisinizizye cakutapindulika, naa kusotoka mulawo koonse akunyansya kwakabweedezyelwa cisubulo ceelede, ino swebo tulayokoka buti, twanoowubausya lufutuko lupati boobu lukungulukide ndiswe? Ooku kufutuka kwakasaangunwa kwaambwa Mwami mwini kwakasinizigwa kulindiswe kuzwa kuli baabo abakamvwa. Awalo Yahuwah wakalungulula ambabo muzitondezyo amumaleele amuzimpangaliko zinjizinji akukwaabilwa zipego zya Muuya Uusalala, mbubonya mbuli kuyanda kwakwe."
Nceeco mwalimvwida we. Ncecintu cini cipati. Mulumbe mubotu "wakataanguna kukambwaukwa aa Yahushua." Aboobo atweende ku malembe kuti tukajane Mulumbe mubotu. C.S. Lewis wakaimpya kapati aawa alimwi mbweenya awalo Luther. BaHebulayo balayungizya, akwaambilizya kuti: "Nkaambo Yahuwah taakasisya nyika iicizya, eeyo njotwaamba, kubangele" (BaHebulayo. 2:5). Kaambo keni nkakuti Yahuwah wakakanza kulekela musela wanyika iicizya, ya Bulelo bwa Yahuwah, kutali ku bangele, pele kuli Yahushua abasikwiiya bakwe (Daniele 7. 7:18, 22, Ciyubunuzyo. 5:10; 20:1-6) atumpango tumwi.). Mbobuumi bwini oobo!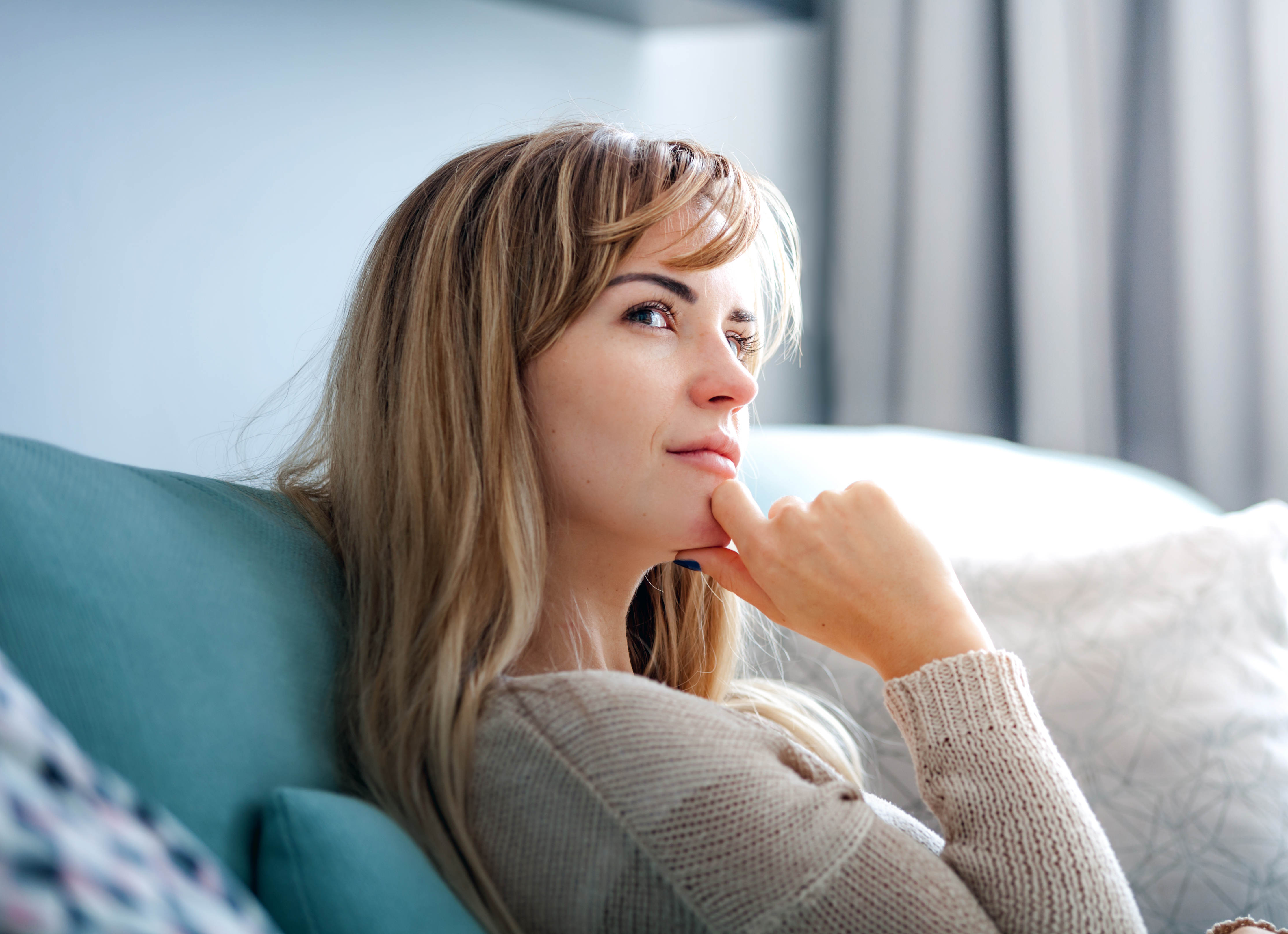 Mulembi wamisela G.F. Moore wakalemba (twaambo tukobeledwe tweengwe ntutwangu): "Luther wakalengelezya mulazyo wa mulumbe mubotu mukati kamabbuku kwiinda munzila yakulengelezya twaambo twakulisumpula [walo wakasala mabbuku amwi akusiya aamwi, kubelesya nzila yalusalulula iisweesya]. Cilisalede kuti kubula kampenda kuli mu Mangwalo aawa, kutali mumajwi ookwa [Luther], kutobelanya a kubula kampenda kwa bapoopo abagwasyi babo; nkaambo Mangwalo lwawo ayelede kulibatamika kuti abetekwe amulawo wazyoonse kweendelanya a lusyomo lwa Luther lwa kululamikwa kwiinda mukusyoma."2 [Luther, mumajwi amwi, wakaatula nzila yomwe akubikka iimbi mucibaka cayo, akubamba kuti Mangwalo ayendele munzila yakwe yakusalauzya.]
Eeco cakapenga munzila eeyi Mulumbe mubotu wa Bulelo wa Bunakristu, ngo Mulumbe uuli mumalembe. Hena aako nkaambo kasyoonto buyo na? Ime nsyeyeeyi boobo pe. Ikuti (1) nitwali kunga katubetekwa kweendelanya ambotuyaamina kumajwi ookwa Yahushua ("Nkaambo kufumbwa uufwa bweemya nkaambo kandime amajwi aangu mumusela wabwaamu acinyonyoono uuno, awalo Mwanaa Muntu uyoomufwida bweemya eelyo aakuboola mubulemu bwa Wisi abangele basetekene," Maako 8:38); alimwi kuti (2) Yahushua naakali ngo mukambausi weelela kukambauka Mulumbe mubotu, alimwi kuti (3) kukaka majwi ookwa Yahushua kuuli mulandu ( I Tim. 6:3), nkokuti hena mimuni yoonse inga tiiya munikwa kufwambaana kutegwa Mulumbe mubotu uzyibwe kuzwa kumajwi aa simalelo mwiyi Yahushua?
Tukulwaizya babala boonse kuti balombe bakambausi babo kuti babakambaukile Mulumbe mubotu uuli mumalembe akutasiya ambali majwi aatafwi ookwa Yahushua kusikila Mulumbe mubotu wakambaukwa woonse kuli mbabo. Lilikke buyo eelyo notunga twasyomezyegwa kuti twawumvwa masimpe Mulumbe mubotu. Kufumbwa buyo majwi aasweesya ookwa C.S. Lewis a Luther naacizumanana kumvwugwa, ncobeni, Mulumbe mubotu lyoonse unoosinkilidwe sikunku. Alimwi muya wamoza muzikombelo nuusofwaazyidwe, inga kwaba ciindi cibotu buti kuti cikombelo cinyanyaazye nyika iitamuzyi leza?
Kupilukila kumajwi ookwa Bishop Wright, cilakulwaizya kumvwa kaamba aakale, cimwi ciiyo ca Mulumbe mubotu, kuti "kuyoowa kwangu nkwakuti twakali kutentelekela mumankandya akulibisya katusoleka kubbataika antoomwe zibeela beela zya tunsiyansiya, mizeezo, ziyanza zyabantu nitwaali kukakatila kuti ambweni inga zyatwaambila cilaa maanu. Tacikonzyeki eeco...Swebo tweelede kwiibaluka kapati kuti kubelesya bbala lyakuti 'kujulu' mukwaamba nkobayoogama banunudwe, nokuba kuti lifwidwa bulemu kuzwa mumisela yaakatikati, pele maseseke ngaatusobanya alimwi ngaacilaa mpuwo munyika yoonse, kaatusweesya cinicini akutalulamika nokuba aasyoonto bulangizi bwa Bunakristu."3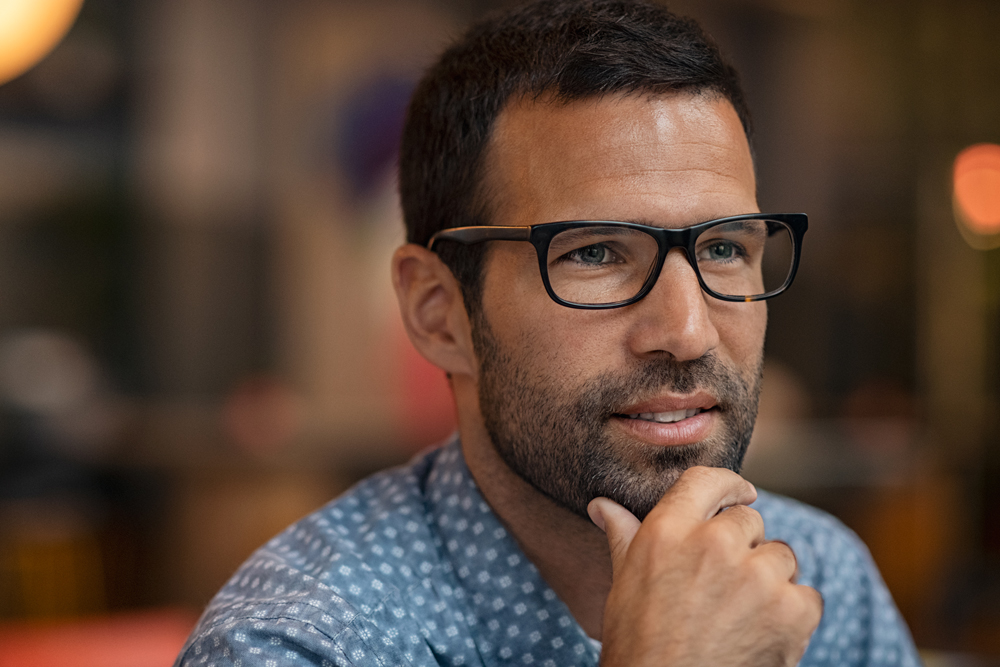 Akutalike kulicengulula, kutalika kumunyonena mbwayelede ooyo Messiah ngotutamauka kuti tulamuyanda: tusiye kukomba mituni akusendekezya "julu lizwide miya iitakwe mibili," a Mulumbe mubotu uukwamaudwe, uuyeeme cabweelenzi atalaa Kubambulula lusyomo ooko kwatakatonkomene, ooko kukaka Yahushua kuli abusena bwakwe busumpukide kali mukambausi wa Mulumbe mubotu wa Bulelo uufutula, alimwi walo wakafwida mulumbe ooyo andiswe.
---
1 J.B. Phillips, cijuzyo. p. 10.
2 Moore, History of Religions, Scribners, 1920, p. 320.
3 For All the Saints, p. 21.
---
Eeci cibalo citali ca-WLC cakalembwa aba Anthony Buzzard.
Twakagwisya mucibalo citaanzi mazina aabakomba mituni ngobayita Taata a Mwana, akubikka mucibaka cangawo mazina mataanzi ngubaapedwe. Kuyungizya waawo twakajokolosya mutumpango ntotulembulude mazina aa Taata a Mwana, mbuli mbwaakalembedwe kutaanguna abalembi bamu Bbaibbele bakayoyelwa Moza. Nkamu ya-WLC