Eeci cibalo tacili ca WLC. Eelyo notubelesya zilembedwe aabalembi balaanze lya nkamu, tusimba buyo zyeezyo zyeendelana 100% a Bbaibbele a lusyomo lwesu cino ciindi munkamu ya WLC. Aboobo eezyo zibalo inga zyalanganyigwa kuti nzya nkamu ya WLC. Twakalelekwa kapati amulimo wabalanda banjaanji ba Yahuwah. Pele tatukulwaizyi ndinywe nobeenzuma kutalika kubala zyaalembwa abantu aabo. Eezyo nzibaalemba, twakazigwisya mumalembe eesu nkaambo kanjaanji zililubide akubaa tumpenda. Cintu cuusisya ncakuti tucilangaula mbungano yamilimo iitakwe kampenda. Ikuti konyandidwe nkaambo ka [zibalo/milumbe] iitali ya WLC, kobikkila maanu ku Tusimpi 4:18. Kuteelela kwesu nkwakuti kasimpe Kakwe kalazyokoloka, eelyo mumuni nuuyaa kuyungizya kumunika munzila yesu. Tulakayandisya kasimpe kwiinda buumi bwesu, nkanko tulakavwuntauzya kufumbwa nkokakonzya kujanwa.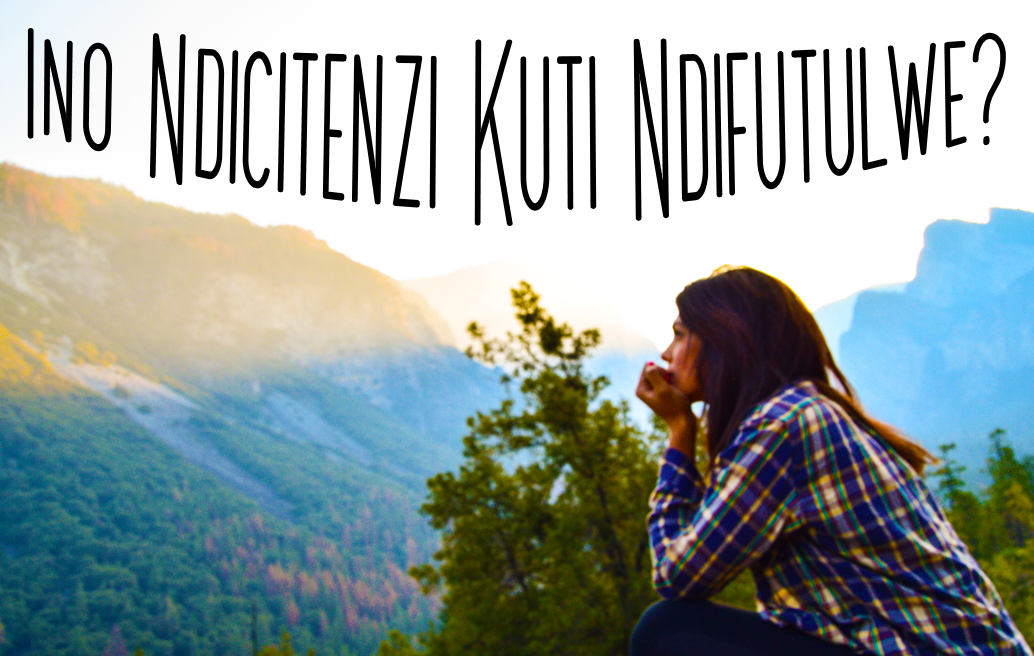 "Nkabela wakaita mimuni, wasotokela mukati kumwi ulazyangama, wawida kumatende aaba-Paulo a-Silasi, wababuzya wati, 'Nobami ino ndicitenzi kuti ndifutulwe? Bakati, 'Syoma ku-Mwami Yahushua, noti futulwe yebo abeŋanda yako.'" (Incito 16:29-31).
Aaka kabeela kumusela wa baapositolo kalaa mubuzyo mupati kwiinda yooyo uukonzya kupozya mumulomo wabuntu. Mubuzyo tuuli wakuti, Ninzi nceticite kuti ndibaa buumi bubotu, nanka kuti ndibaa buvwubi, naa kubaa mpuwo, naa kusumpulwa akupegwa nguzu abulemu; pele kwiinda kulaale ali zyoonse eezi: "Ninzi nceticite kutegwa ndifutulwe?" Mpoonya atalaa mubuzyo mupati boobu kupedwe bwiinguzi buubauba: "Kosyoma mu Mwami Yahushua Messiah." Kusyoma a lusyomo zilikonzyene...
Taata waamba kuti, "Ooyu ngo Mwanaangu muyandwa; amumuteelele" (Luuka 9:35) Mpoonya Mozesi wakati, "Mweelede kumuteelela kufumbwa ncaamba kuli ndinywe. Aboobo ciyooba kuti kufumbwa uutateeleli ncaamba mushinshimi uyoonyonyoonwa" (Luuka 3:22-23).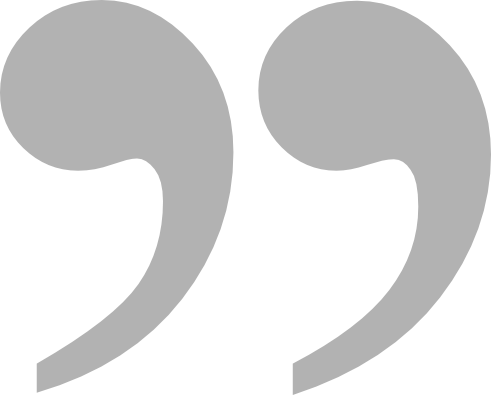 Ime ndaamba kuti ooku nkwiingula kuubauba, nkaambo, lino Bbaibbele mbolili kunembo lyesu, ncuubauba kubbukizya ncocaamba kusyoma mu Mwami Yahushua Messiah. Eeci ciiyo cililetedwe kunembo lyesu munzila iisalala. Ngooyu mukonzyanyo, tulizyi kuti mulumbe uutuminwa nguupa kuti ooyo watumwa abe mutumwa, aboobo kusyoma mutumwa nkusyoma ncobeni mulumbe ooyo ngwaaleta. Lino, akataa zintu zimwi, tujana zyeezyo zipandulula Messiah kumugaminina, kuti wakatumidwe kweeta mulumbe wa Yahuwah ku muntu. Aboobo walo wiitwa kuti "mutumwa wa cizuminano" (Malakayi 3:1); "Mwaapositolo a Mupaizi Silutwe waluzumino lwesu" (BaHebulayo 3:1). Ibbala lyakuti "mwaapositolo" aawa ndelyaambwa Simalelo Yahushua, kutondezya muzeezo ngweenya, nkaambo liiminina kuti walo "mutumwa, mwiiminini." Mukaano ka muunda wa masaansa, Mufutuli ulalyaamba munzila njeenya: "kumamanino wakabatumina mwanaakwe." Alimwi ulati, "Ime ndakatuminwa kukambauka bulelo bwa Yahuwah"...Wisi waamba kuti, "Ooyu ngo Mwanaangu ngweyandisya; amumuteelele" (Luuka 9:35). Awalo Mozesi waamba kuti, "Kuli nguwe mweelede kuteetelesya kufumbwa ncaamba kuli ndinywe. Aboobo ciyooba kuti kufumbwa uutakateeleli mushinshimi ooyo uyoonyonyoonwa" (Milimo 3:22-23).
Kuyungizya kusalazya makani, Mwami wesu Yahushua wakabikkwa kunembo lyesu mbuli kamboni uujisi bumboni. Nkaambo kaako ncayitwa kuti "ngu kamboni wamasimpe uusyomeka" (Ciyubunuzyo 3:14). Aboobo Walo ulyaamba lwakwe kuti, "Nkaambo kaako nceekaboolela munyika kuzyoopa bumboni bwa kasimpe" (Johane 18:37). Lino Mulumbe naa lusyomo oolo ndwaakambauka "mbobumboni bwakwe," aalo Mangwalo alatuyumyayumya kuti "ooyo wakatambula bumboni bwakwe wakabikka cidinto ali ceeci: kuti Yahuwah ulimasimpe," Pele kujanza limwi, "ooyo uutasyomi mu Mwana takabuboni buumi, pele bukali bwa Yahuwah buli ali nguwe" (Johane 3:33, 36).
Kusyoma mu Mwami Yahushua Messiah,"mubusongo bwini bwa Mangwalo," nkusyoma akuteelela mulumbe abumboni oobo mbwaakaambilizya ku bantu.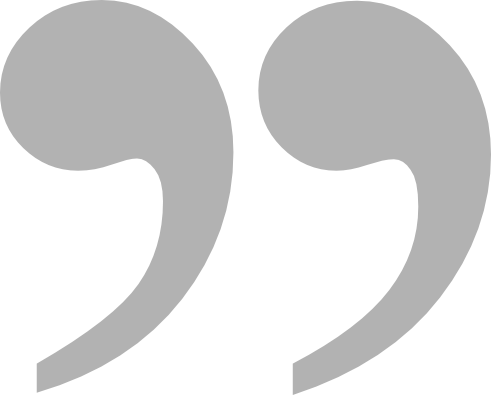 Lino mbotwatondezya boobo, kubelesya zifwanikiso ziimpene abumboni butakwe kampenda, kuti "kusyoma muli Simalelo Yahushua Messiah," mumuzeezo wamasimpe wa Mangwalo, nkusyoma akuteelela mulumbe abumboni oobo mbwaakaambilizya ku bantu.
Ino mulumbe nzi ooyo naa mbumboni nzi buyandika kuti ubaa lufutuko? Buumi bwesu butamani buyeeme mubwiinguzi bwakusinizya masimpe ku mubuzyo ooyu; aboobo Simalelo aatembaulwe nkaambo taakatusiya mumusinze kujatikizya makani malemu kapati aaya. Petulo wakatondeka cakutaleyaleya eeyo nzila nkotunga twajana mulumbe ooyo mbuubede. Walo waamba kuti "ijwi eelyo Yahuwah ndyaakatumina Bana ba Isilayeli, kukambauka luumuno kwiinda muli Yahushua Messiah mucooko ca Judiya, kutalikila ku Galilaya, naakamanizya kubbizyigwa lubbizyo ndwaakali kukambauka Johane" (Milimo 10:36-37). Lino katulaa "majwi maubauba kuteelela" aali boobu, mbubuti mbocikonzyeka kuli ndiswe kwiimpya Jwi nokuba mulumbe ooyo ngotuyandaula? Twaambilwa kuti:
1st, Nguni wakatumina mulumbe — "ijwi eelyo Yahuwah ndyaakatumina";
2nd, nkuuli bani nkwaakalitumina — "kubana ba Isilayeli";
3rd, wakalitumina kwiinda muli ni — "kwiinda muli Yahushua Messiah";
4th, waakambaukwa kucooko cili — "mucooko coonse ca Judiya";
5th, waatalikila kubusena kuli — "kutalikila ku Galilaya";
6th, wakatalikila aciindi cili — "naakabbizyidwe lubbizyo oolo Johane ndwaakali kukambauka."
Aaya malailile maubauba boobo atutola cigaminina kuli Maako 1:14, ooyo waamba kuti, "Lino Johane naakanjizyidwe muntolongo, Yahushua wakaboola ku Galilaya, kakambauka Mulumbe Mubotu wa Bulelo bwa Yahuwah."
" Ime ndeelede kukambauka bulelo bwa Yahuwah . . . nkakaambo keni aako nkeekatumwa" (Luuka 4:43).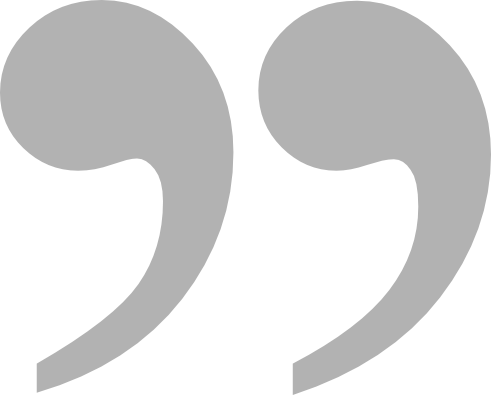 Ma! Eeci cileelela mboceelana amulaka ngwabelesya Petulo! Mpoonya jwi lya Johane nilyakawumuzyigwa, Mufutuli uulelekedwe "wakatalikila ku Galilaya" kukambauka "Mulumbe wa Bulelo bwa Yahuwah." Akamwi kabeela ka Mangwalo katuzyibya kuti "wakaunka mucooko ca Galilaya coonse, kayaa kuyiisya mumasinagogwe akukambauka Mulumbe wa Bulelo" (Mateyo 4:23). Taakagolela buyo mucooko eeco, pele wakakambauka mulumbe mupati ngweenya "amucooko coonse ca Judiya," mbuli mbotwiiya kuzwa kuli Luuka 8:1: "wakaunka mumaanda amumunzi uuli woonse kaambilizya akuyaa kukambauka Bulelo bwa Yahuwah." Eelyo Bantu baku Capenaumu nibaamukombelezya kuti akkalilile akati kabo, waakaka kumwi kati, "Ime ndeelede kukambauka bulelo bwa Yahuwah akumadolopo aamwi; nkakaambo keni aako nkeekatuminwa" (Luuka 4:43). Alimwi nokuba muciindi akatikati ka kubuka kwakwe kuzwa kulufu akuya kujulu, kaambyo kakwe kakacili kakuti "eezyo zintu zijatikizya bulelo bwa Yahuwah" (Milimo 1:3).
Aboobo Ime ndasalazya akutondezya cakumaninizya kuti "Mulumbe wa Bulelo" nga makani mapati naa bumboni, aayo Messiah ngaakaleta kubantu. Icintu citobela, aboobo, ncakuti "Mulumbe wa Bulelo" ngonguwe ngotweelede kusyoma katutaninga kwaambwa ncobeni kuti "tulasyoma mu Mwami Yahushua Messiah." Walo wakatulailila kuti tusyome mu Mulumbe ooyo. "Yahushua wakaboola ku Galilaya kakambauka mulumbe wa bulelo bwa Yahuwah, kaamba akuti, 'Amweempwe akusyoma mu mulumbe'" (Maako 1:14-15). Ncobeni taakabalailila kuti basyome "mulumbe uumbi" kutali yooyo ngwaakali kukambauka. Ooyo mulaka, aboobo, utondezya kuti walo wakabalailila kusyoma mulumbe uukokolola kukonzya yooyo ngwaakali kukambauka — "mulumbe wa bulelo bwa Yahuwah." Hena kuli muntu weezyeezya kuti tacili cintu ciyandika milawo yakwe? "Nkaambo nzi ncomwiita ndime kuti 'Mwami, Mwami,' pele tamuciti ncemwaambila kucita Ime?" (Luuka 6: 46). "Inywe muli balongwe bangu kuti mwacita ncemwaambila" (Johane 15:14). "Kufumbwa ncaamwaambila kuti mucite, amucicite" (Johane 2:5). "Ikuti kamundiyanda Ime amubambe milawo yangu" (Johane 14:15). Kubamba milawo yakwe ngo musunko wesu wakutondezya kuti tulamuyanda, aboobo masimpe ncobeni kuti kunyina uunga wafutulwa uutamuyandi, nkaambo kusinganyigwa kuyoosya kapati kulaambilizyidwe: "Ikuti muntu naba ni katamuyandi Mwami, amumuleke ooyo abe Anathema Maranatha," nkokuti unoosinganyidwe eelyo Mwami aakuboola (1 Bakolinto 16:22).
Nkaambo Mwanaa Yahuwah wakatutondezya mukonzyanyo akubamba Bulelo bwa Yahuwah kuti lyoonse kacili ciiyo cipati ncayiisya, tulizyi lino kuti eeci nceciiyo ciinda busongo, bulemu akubota ooko kukkalilila mumizeezo aamumilaka yabantu.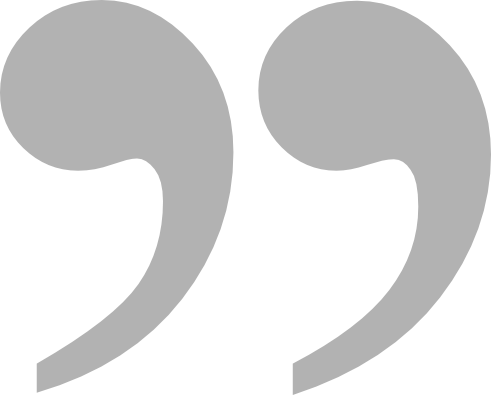 Nkaambo Mwanaa Yahuwah wakatutondezya kale mukonzyanyo akubamba Bulelo bwa Yahuwah kuti ngomutwe waciiyo mumulumbe wakwe, tulizyi kuti eeci nceciiyo ciinda busongo, bulemu akubota ceelede kukkalilila mumuzeezo nokuba mumilomo yabantu. Ncintu cizyibidwe kapati kuti bamayi bamazubaano, basumpukide abasyoonto, balatatanyana mbuli boofu balaa ncinko kukaka kusyoma nokuba kukambauka Mulumbe uulelekedwe wa Bulelo. Nokuba kuti bandisyomezya nyika yoonse, Ime inga nsyekalisanganyi akataa bamayi bali boobo mubuzuba bwa lubeta.
Umwi nkumekume sicikombelo wambungano iilaa mpuwo aciindi cimwi wakandaambila kuti wakali kuunka kucikombelo nkwaakali kuzulilwa kwamyaka iili makumi obile ayosanwe, pele taakaninga mvwide ciiyo ca mulumbe ooyu — Mulumbe mubotu wa Bulelo — kaciyiisyigwa mucikombelo oomo pe, nokuba kumvwa mulumbe uukambauka ciiyo eeco. Umwi mukambausi wambungano mpati iidumide mpuwo akuzyibwa koonse-koonse, wakandaambila kuti wakayibaluka majwi aamba "Mulumbe Mubotu wa Bulelo" akuti wakali kusyoma kuti ooyo mulumbe wakali "mubusena bumwi mu Magwalo aabaapositolo." Awumwi mukambausi wakaambide kuti wakayiya ci Giliki aci Hebulayo, wakapasa lwiiyo lwa buleza, alimwi wakali kukambauka kwa myaka cisambomwe; neekamubuzya ncaayiminina majwi aakuti "Mulumbe Mubotu wa Bulelo" mu Cizuminano Cakale nokuba muli Cipya, wakaamba kuti wakali kusyoma kuti ali mu Cizuminano Cakale, "ambweni mu Intembauzyo," akuti walo tanakambaukide mulumbe wa ciiyo eeci. Pele, kweendelanya a busanduluzi bwa Cruden, aayo majwi taajanwi nokuba lyomwe mu Magwalo aabaapositolo, mu Intembauzyo, nanka mu Cizuminano Cakale pe. Hena ono eezi zintu tazitondezyi kuti kwakacitika kupambuka kupati kuzwa ku mangwalo munyika, akuti bantu "bakaleya kuzwa ku lusyomo" akutalika ciyanza cakukambauka "mulumbe wiimpenye" ooyo uulaa ntenda kutali yooyo Mwami Yahushua ngwaakali kukambauka?
Alimwi kutali buyo kuti Mwami lwakwe wakakambauka Bulelo bwa Yahuwah, pele mulimo wakwe niwaacili kuya kumbele, "Walo wakayita basikwiiya bakwe bali kkumi ababili antoomwe akubatuma kuyookambauka Bulelo bwa Yahuwah. Mpoonya bakaunka muminzi yoonse kuyaa kukambauka Mulumbe Mubotu" (Luuka 9:2, 6). Aawa cintu ncotubbukizya ncakuti mumulaka uubelesyegwa mu Mangwalo, kukambauka Bulelo ncintu comwe akukambauka Mulumbe Mubotu. Aboobo citobela ncakuti, Aabo batakambauki Bulelo tabakambauki Mulumbe Mubotu. Nkako cilayandika kapati kukambauka mulumbe wa Bulelo cakuti umwi mwaalumi naakalomba kuti kaashe ataangune kuyoozikka bawisi, Mwami wakati, "Baleke bafu bazikke bafwidwa babo; pele yebo koya ukakambauke mulumbe ooyo wa bulelo bwa Yahuwah" (Luuka 9:60).
Aboobo tweelede kukosozya makani kuti "Mulumbe mubotu wa Bulelo" wakeelede kukambaukwa koonse koonse nkobaayinkide baapositolo, nkaambo ka majwi aa Mwami aakuti — "ooyu Mulumbe mubotu wa Bulelo uyookambaukwa munyika yoonse" — ngwaakali kubalaya kuti balo bakambauke Mulumbe ooyo. Tulamvwa kanjaanji kukambauka kwa baapositolo kakuguminizya Bulelo. Ncenciceeco tujana Filipo ku Samaria "ukambauka zintu zijatikizya bulelo bwa Yahuwah, muzina lya Yahushua Messiah" (Milimo 8:12). Awalo Paulu ku Efeso, amumasena aamwi, ukambauka "zintu ziguminizya Bulelo bwa Yahuwah" (Milimo 19:8; 20:25). Paulu wakakkala ku Roma myaka yobile iikkwene, "kakambauka makani aa Bulelo bwa Yahuwah, akuyiisya zijatikizya Mwami Yahushua Messiah" (Milimo 28:23, 31).
Mbweenya Bbaibbele mboliyiisya lusyomo lomwe abulangizi bomwe, mbombuboobo mbolilanganya mulumbe omwe, akusinganya muntu naba mungele uukakatila "kukambauka mulumbe uumbi" (BaEfeso. 4:5; BaGalatiya. 1:8-9).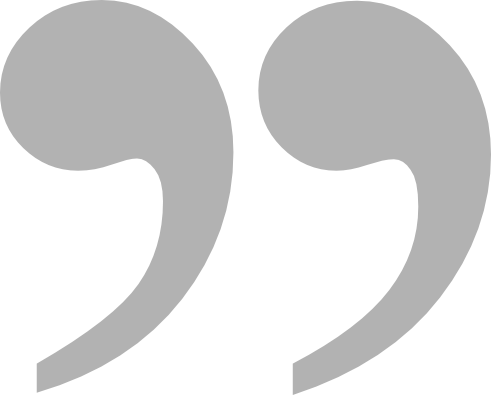 Mbweenya Bbaibbele mboliyiisya lusyomo abulangizi bomwe, mbweenya buyo mbolilanganya Mulumbe mubotu omwe, akuyungizya ziindi zyobile kusinganya muntu naba mungele uukakatila "kukambauka mulumbe wiimpene" (BaEfeso. 4:5; BaGalatiya. 1:8-9). Aboobo lino, katupedwe bumboni bwainda kunembo lyesu, hena inga yebo kocidonaika kuti ninzi Mulumbe mubotu? Ncobeni kwiina acimbi kunze lya "Mulumbe mubotu ooyu wa Bulelo" Mufutuli ngwaakaamba kuti weelede "kukambaukwa munyika yoonse"; alimwi weelede kutolwa kubusena bomwe "mbuli" kubusena bumwi, nkaambo Paulu waambila Bakolose kuti wakacili kuzyoosika kuli mbabo "mbuli kunyika yoonse" (Bakolose. 1:6, 23). Aboobo nkaambo kakuti kuli buyo Mulumbe Mubotu omwe, cintu citobela ncakuti "ooyu Mulumbe Mubotu wa Bulelo" ngonguwe ooyo Bbaibbele ngolyaamba kuti, "Ooyo uutasyomi uyoosinganyigwa" (Maako 16:15-16). Amulangisye ono mbocicisa cisubulo ca kukambauka nokuba kusyoma "mulumbe uumbi" kunze lya "Mulumbe Mubotu wa Bulelo ooyu."
Ncobeni, kukambauka Mulumbe Mubotu wa Bulelo takuli buyo kupilulusya kuŋuŋuna mabala aakukambauka Mulumbe Mubotu wa Bulelo akwiinduluka ciindi aciindi kupopota majwi aayo akataa bantu kutegwa bakumvwe pe; makani nzi aakonzya kujanwa mukutopota kuli boobo? Ibbala lyakasandululwa kuti "mulumbe" (Evangelioni) liiminina "mulumbe mubotu, makani aakkomanisya, mulumbe uukondelezya." Aboobo kukambauka Mulumbe Mubotu wa Bulelo, nkukambauka zintu eezyo zijanwa mu mulumbe uukkomanisya, naa "makani aakondelezya aa Bulelo." Eeci ncecitondezyedwe mukaambo ka Filipo ooyo ku Samaliya wakaakukambauka Mulumbe Mubotu wa Bulelo kwiinda mukukambauka "zintu zijatikizya Bulelo bwa Yahuwah, muzina lya Messiah Yahushua" (Milimo 8:12). Alimwi tulizyi kuti kukambauka kwa Filipo ku Samaliya kwakali kweendelana akwa Paulu ku Kolinto, antoomwe akwa baapositolo mumasena manjaanji woonse; nkaambo kwakali buyo Mulumbe Mubotu omwe aciindi eeco ngubakali kukambauka boonse. Mbweenya Mozesi mbwaatakapa zibeela ziteendelani zyobile zya milawo yaapegwa muciindi ca Mozesi; mbweenya buyo awalo Messiah taakapa milumbe iikazyanya yobile kumusela uuno. Pele mbuli ciindi cansiku, nokwakali bamwi bakapindaula Mulawo wa Mozesi kubelesya tunsiyansiya twabo, mbocibede mbweenya oobo asunu nkobali bamwi bapilinganya Mulumbe Mubotu wa Bulelo kabasumpauzya tunsiyansiya twabo.
Aboobo, nokuba boobo, cakali kuyandika kuti bantu baku Samaliya basyome "zintu zijatikizya Bulelo bwa Yahuwah, muzina lya Messiah Yahushua," nkabela aswebo tuciyandika mbweenya sunu kusyoma muzintu nzyeenya; nkaambo mulimo wesu ngwa "kwiimikizya nji citondezyo ca majwi aabusongo eeco"; "kuzekela cakusinizya oolo lusyomo ndubaapedwe kutaanguna basaante"; "kubuzyilila nzila zisumbwidwe zyakaindi akweendela muli nzizyo" (2 Timoteo. 1:13; Jude 3; a Jelemiya. 6:16).
Lino twatondezya kuti ilikke nzila ya kukambauka nokuba kusyoma mu Mulumbe Mubotu wa Bulelo nja kukambauka nokuba kusyoma zintu eezyo zili mu Mulumbe Mubotu.


---
Eeci cibalo citali ca WLC cakalembwa aaba Wiley Jones, 1879, kuzwa mu The Gospel of the Kingdom mu Zibeela zili Kkumi.
Twakagwisya mucibalo citaanzi woonse mazina aamilimo aabakomba mituni ngobawulikide Taata a Mwana, akubikka mucibaka cangawo mazina mataanzi ngubaapedwe. Kuyungizya waawo twakajokolosya mu Mangwalo ngotulembulude mazina mataanzi ngubaapedwe mbuli mbwaakalembedwe mu Mangwalo abalembi ba Bbaibbele bakayoyelwa Moza. Kabunga ka-WLC