Eeci cibalo tacili ca WLC. Eelyo notubelesya zilembedwe aabalembi balaanze lya nkamu, tusimba buyo zyeezyo zyeendelana 100% a Bbaibbele a lusyomo lwesu cino ciindi munkamu ya WLC. Aboobo eezyo zibalo inga zyalanganyigwa kuti nzya nkamu ya WLC. Twakalelekwa kapati amulimo wabalanda ba Yahuwah banjaanji. Pele tatukulwaizyi ndinywe nobeenzuma kutalika kubala zyaalembwa abantu aabo. Eezyo nzibaalemba, twakazigwisya mumalembe eesu nkaambo kanjaanji zililubide akubaa tumpenda. Cintu cuusisya ncakuti tucilangaula mbungano yamilimo iitakwe kampenda. Ikuti konyandidwe nkaambo ka [zibalo/milumbe] iitali ya WLC, kobikkila maanu ku Tusimpi 4:18. Kuteelela kwesu nkwakuti kasimpe Kakwe kalazyokoloka, eelyo mumuni nuuyaa kumwesya munzila yesu. Tulakayandisya kasimpe kwiinda buumi, nkanko tulavwuntauzya kufumbwa nkokakonzya kujanwa.
"Yahuwah wakiiyanda nyika munzileeyi: cakuti Walo wakiipa Mwanaakwe Simuzyalwaalikke, kutegwa kufumbwa muntu uusyoma muli nguwe atafwidilili pele akabaa buumi mu Musela uuboola" —Johane 3:16, Busanduluzi bwa One God the Father (OGF)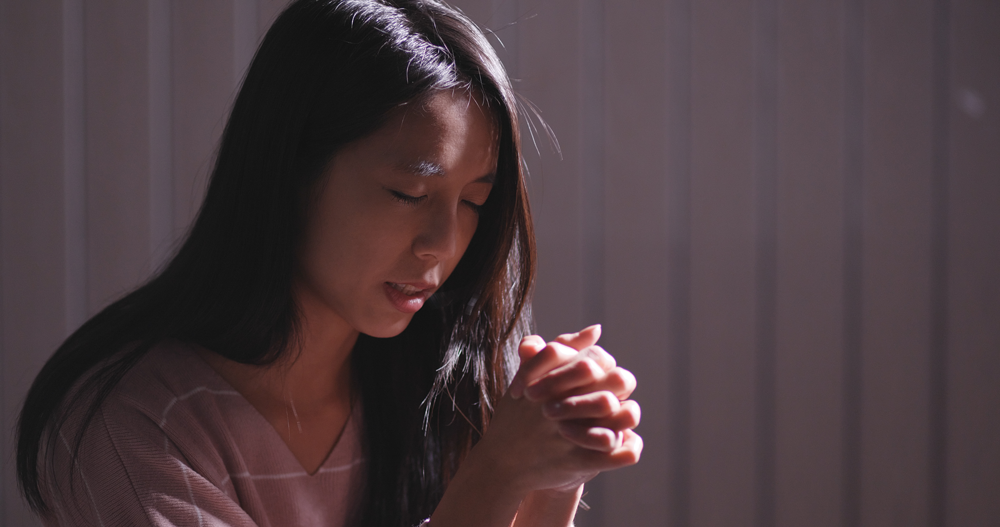 Mazubaano Johane 3:16 kunooli nkakampango kainda kwaambwaambwa, ambweni kaindide (kusendekezyegwa) mu Bbaibbele lyoonse, mbwaanga kalagantwa (azikwankwani) zya misobano ku Amelika alimwi kalabelesyegwa abakambausi bazuunyene mu bufundisi. Lino mbokali kaambo kalibotela (muli lwankako keni) ka luyando lwa Yahuwah lupati ndwaakapa Mwanaakwe, amagolelo eeni aajatikene muli ceeci, aaka kampango inga kabelesyegwa munzila iilaa ntenda yakuunina. Nokuba kuti nkampango kakondelezya (muli lwako keni), kaguminizya luyando lwa Yahuwah luteeli mu kupa Mwanaakwe, akoonda mulimo ngwaakacita, pele kalakonzya akubelesyegwa munzila yalweeno iilaa ntenda! Mulumbe uuli mukati ka mu Mulumbe mubotu ulatukasya kusungilizya kampango aaka kuti kabaanga ninzila ngubauba yakujanya lufutuko.
Kutegwa tumvwisyisye caambwa cini mu kampango aaka, imubandi wakali akataa Yahushua a Nicodemusi wa "kuzyalwa kuzwa kuzeulu" (naa kuzyalululwa), weelede kweezyekwa kabotu-kabotu amulimo ngwaakacita Yahushua nakaambilizya Mulumbe mubotu wa Bulelo bwa Yahuwah buboola. Kuteelelesya muzeezo wa kuzyalululwa ooyu (muli Johane cipati 3), ooyu muzeezo tuuyelede kwaandaanyigwa ku kasimpe kayandisi kali mu kaano ka sikuminza (muli Maako 4:13-20). Kunyina "kusyoma muli Yahushua" ikuti kotasyomi Mulumbe Wakwe wa Bulelo.
"Alimwi Walo wakati kuli mbabo, 'Hena mwateelela kaano aaka na? Ino mbubuti mbomunga mwamvwisyisya twaano tumwi? Sikuminza usyanga zwi'" (Maako 4:13-14).
Kweendelanya aa Luuka 8:10-11 "izwi" liiminina "zwi lya Yahuwah", eeco kacili cintu ceendelana a "maseseke aabulelo bwa Yahuwah." Muli Mateyo 13:19 muntu inga walibonena kuti "izwi" lyaambwa muli Maako 4:14 ncintu comwe a "izwi lya Bulelo." Mumisyobo eeyi yoonse yotatwe ya kaano ka sikuminza aaka, cilisalazyidwe cinicini kuti ilikke nzila yakutambula mulumbe uuli mu Mulumbe mubotu wa Bulelo njakuba musyobo wa bulongo bwane. Mumajwi amwi, muciindi cakutamvwisyisya "izwi" akukwempwa zwi eelyo ku mubyaabi; nanka kulitambula akulikkomanina kwakaindi kasyoonto biyo (mpoonya akudilika musyule nkaambo ka manyongwe/kupenzyelwa kaambo ka jwi), nokuba kulitambula munzila ya "kujata bubi mukubambilila zintu zya nyika akoongelezyegwa mubuvwubi oobo businkila zwi, akulilesya kuzyala micelo"; muntu inga wasala kuba musyobo wa bulongo bwane! Muntu weelede kutambula zwi lya Bulelo akulimvwisisya amoyo mubotu, uusyomeka — aboobo "jatilisya," kozuunyana kucita ciyandika mu mulumbe kusikila kumamanino aabuumi, akuzumanana kuzyala micelo!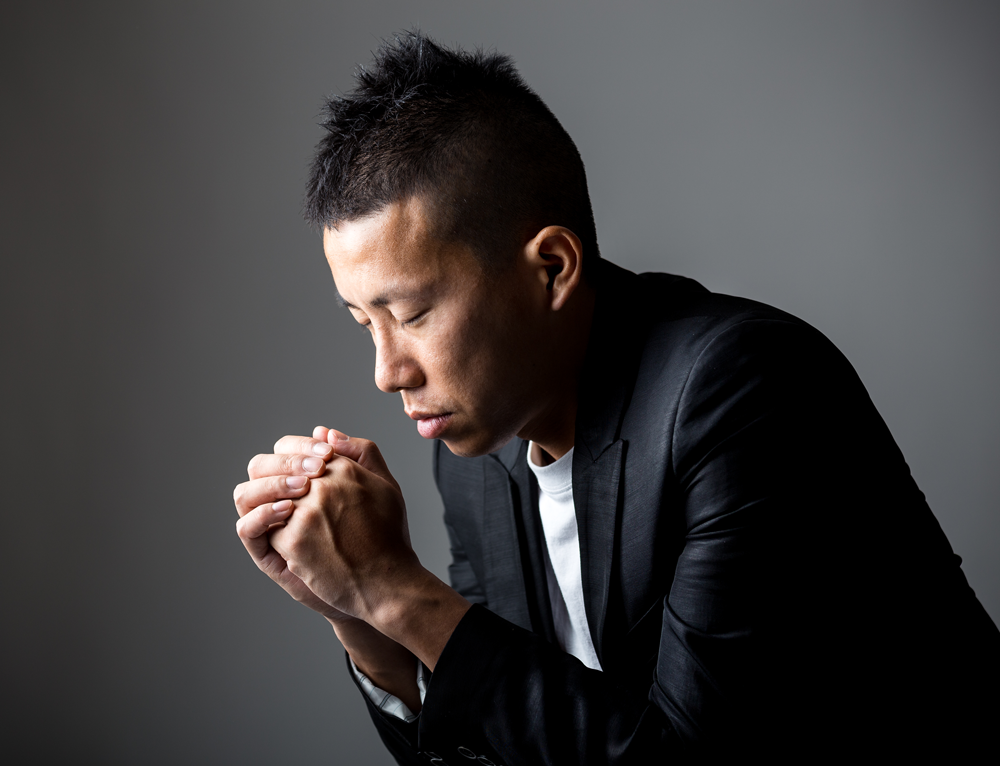 Mukampango katobela anselelo aawa (p. 245 kazyila mu mulumbe wa malembe aa Busanduluzi bwa One God, the Father, One Man Messiah) kuli zimwi zibandaukwa ziyandika akujatanyigwa ku caandaano ca Johane 3:
"Kuzyalululwa kuzyila kujulu, nkokuti, nkuzyalwa aa Yahuwah mbwaanga ngo mulengi wa kuzyalululwa ooko kuyeeme mu kusyoma kasimpe kwesu [ka mulumbe mubotu wa Bulelo] akulyeempa. Aboobo kuzyalululwa tacili cintu cakubbejelana ciyandika kuti ube Munakristu. Mu milumbe ya ntongola meso yaba Mateyo, Maako, a Luuka, kuzyalululwa mu moza kupandululwa kuti mbuumi bupya busyuuka kuzwa mu mbuto ya Mulumbe mubotu (Luuka 8:11). Aboobo kuli Nicodemusi, Yahushua ubelesya kaambyo ka lunyungu, aku bantu bakamvwide kale kaano ka sikuminza, ubelesya kaambyo ka bulimi. Ootu tobile tulisanganyidwe kabotu-kabotu muli 1 Petulo 1:22-25 oomo alimwi kuzyalululwa mokuyeeme a mbuto ya Mulumbe mubotu [wa Bulelo]. Mbube Cizuminano Cipya cilaa lwiiyo lwa buleza lweendelana kutegwa muntu abe musyomi. Citalikila mu kusyoma mu Mulumbe mubotu wa Bulelo ookwa Yahushua (Maako 1:1-2, 14-15)."
Mbwaanga bantu babala balalomya kulangisya ncowiiminina mulaka ngwabelesya Yahushua mubbuku lya Johane caandaano 3, antoomwe abbala lyakuti "imbuto", aayo mabala aatwaambyo mu Mulumbe mubotu, alimwi amu ciiyo ca Cizuminano Cipya coonse ca "kuzyalululwa," inga bafwamba kuzyiba kuti makani aabwini aatobela muli Johane 3:16 ayumyayumya kwaamba kuti kulayandika ncobeni kwiingula kwiinda mumicito: kuzuunyana akuzumanana kweempwa akuteelela mbweenya mbuli mu kaano ka sikuminza.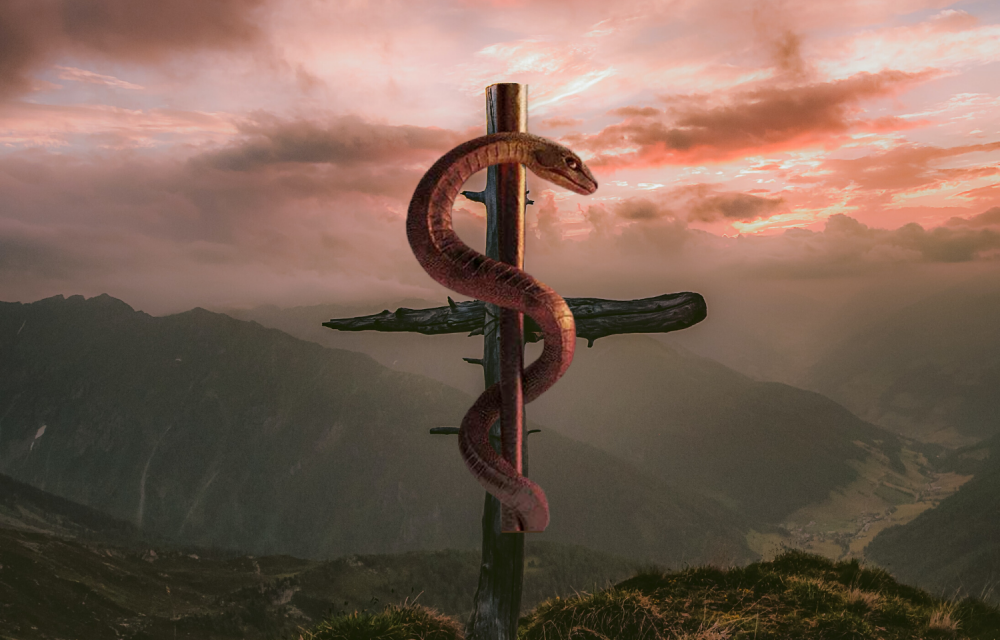 "Alimwi mbubonya Mozesi mbwaakayimpula nzoka munkanda, mbubonya awalo Mwanaa muntu uleelede kuyoosumpulwa, kuti muntu woonse uumusyoma abaa buumi butamani. Nkaambo obuya Yahuwah mbwaakiiyandisya nyika, wakapa Mwanaakwe simuzyalwaalikke kuti umwi awumwi uumusyoma atafwidilili, pele abaa buumi butamani. Nkaambo Yahuwah taakwe naakatuma Mwanaakwe munyika kuti akiibeteke nyika, pele kuti inyika ikafutulwe muli nguwe. Ooyo uumusyoma taabetekwa, pele ooyo uutamusyomi wabetekwa kale, nkaambo tasyomede ku zina lya Mwanaa Yahuwah, simuzyalwaalikke. Eno ooku nkubetekwa, kuti mumuni wasika ansi, pele bantu bayandisya mudima kwiinda mumuni, nkaambo milimo yabo mibi; Nkaambo muntu umwi awumwi uucita cibi uluusulide mumuni, tasiki kumumuni, kuti ambweni milimo yakwe yatopwa. Pele ooyo uucita zyabwini nguuza kumumuni, kuti milimo yakwe iboneke kuti yakacitwa muli Yahuwah" (Johane 3:14-21, OGF).
Kwiinda biyo mukulanganya kampango ka Johane 3:16 muli citobela kwaambwa, muntu inga taabaa mulandu wakukwelelezya bamwi kuti bayeeyele kuti "kusyoma muli Yahushua" caamba kulimvwa biyo kusangalala kwaciindi cisyoonto mboozumina biyo mumizeezo yako kuti Yahuwah wakatumina Yahushua. Kusyoma muli Yahushua kwamasimpe kuguminizya kuboola ku mumuni mumicito ya muntu. Kuboola ku mumuni kuguminizya kuzumanana kusala micito iiluleme akulilesya kubweeda kumicito ya musinze. Kubbizyigwa mucito wa kukonkezya kweempwa ooko kweendelana, alimwi ncibeela ciyandika citondezya kuteelela, alimwi ncibeela ceelede mumakani aambwa mu Mangwalo aaya (muli Johane 3:22-30 a 4:1-3). Lino kutegwa muntu akomene, munzila iizyala micelo inga kwayandika kuti musyomi babe mukomi nanjila mu kutempaulwa (Milimo 14:22).
Akamwi kabeela ka Mangwalo kalaa makani mbuli bwayaaya, kayimpanya kweendela mu mumuni a kusobaila mumudima, nka 1 Johane 1:5-2:2. Notumanizya kutaanguna kweempwa kwiinda mukusyoma Mulumbe mubotu wa Bulelo (Maako 4:11-12), kutali kweempwa biyo kufumbwa ncotuyeeyela kuti ncibi, akuboola ncobeni ku mumuni (akudukwida masyule eesu kumicito ya mumudima), basyomi zimwi ziindi bacicokwacokwa akunyoomenenwa zibi eezyo zibapa kuleya munzila. Nokuba boobo, tulitambidwe cinicini kuti tutalekezyi kukonkezya kwesu — eelyo notulubizya akwiingaila kuzwa ku mumuni. Muciindi ca "kukazya" akulyeena tobeni (abamwi) akulipeekezya kuti tuceendela munzila, inga twalyeempa zibi zyesu ca kulitolaansi kumwi katukkazyikide camba mu kusyomeka kwa Yahuwah kuti (kwiinda mu bulowa mbwaakaaba Yahushua) ulatulekelela zinyonyoono zyesu akutusanzya kuzwa kuli zyoonse zitaluleme mukati kesu. Yahuwah uliluleme kapati eelyo Walo natulekelela akutusanzya munzila eeyi, nkaambo ka nguzu zya cituuzyo ca Yahushua citeeli!
Nokuba kuti bwatuyumina buti buumi alimwi twabula nguzu mubuntu bwesu, Leza wesu a Mwanaakwe uusyomeka bacitukobelela, eelyo notukaka kutonkomana kupona buumi bwa mu Bbaibbele bwa luyando — kweendelanya a Mulumbe mubotu wa Bulelo bwa Yahuwah buboola.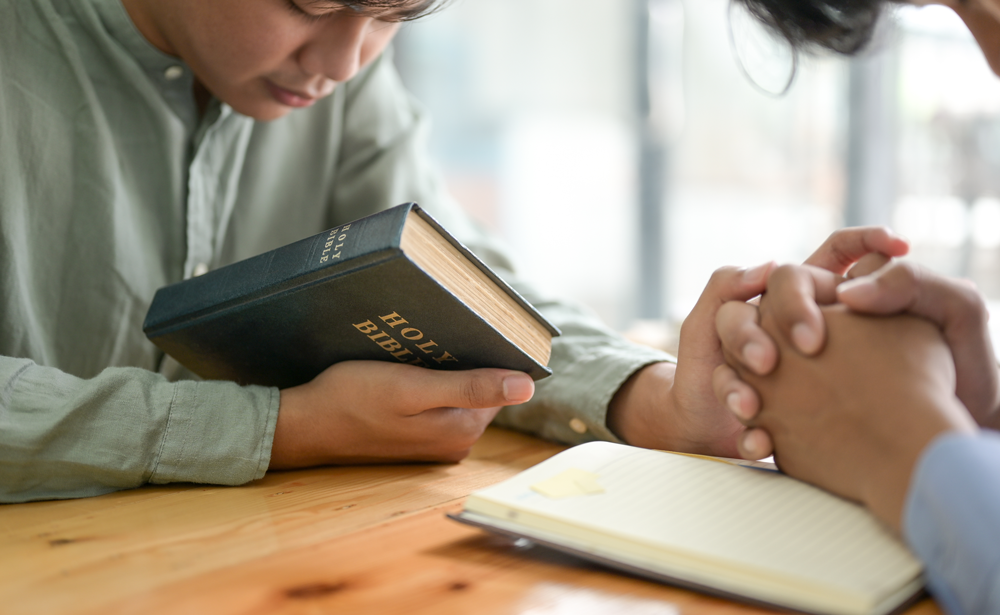 ---
Eeci cibalo citali ca-WLC cakalembwa aaba Kenneth LaPrade.
Twakagwisya mucibalo citaanzi mazina aabakomba mituni ngobayita Taata a Mwana, akubikka mucibaka cangawo mazina mataanzi ngubaapedwe. Kuyungizya waawo twakajokolosya mutumpango ntotulembulude akubikka mazina aa Taata a Mwana, mbuli mbwaakalembedwe kutaanguna abalembi bamu Bbaibbele bakayoyelwa moza. Nkamu ya-WLC