Eeci cibalo tacili ca nkamu ya WLC. Eelyo notubelesya makani aazyila kubalembi basimukoboma, tusimba buyo zyeezyo zyeendelana 100% a Mangwalo azintu nzyotusyoma kuzwa mu Bbaibbele. Aboobo eezyo zibalo inga mwazilanganya kuti zyizyila ku nkamu ya WLC. Twakalelekwa kapati kumilimo ya balanda ba Yahuwah banjaanji. Pele tatukulwaizyi ndinywe nobasinkamu kubala nzibaalemba. Malembe aabo, twakaagwisya akataa nzyotulemba nkaambo ajisi zilubide.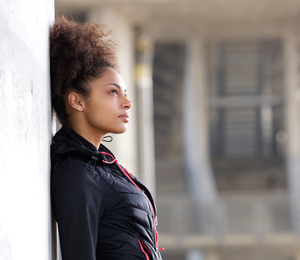 Kusyoma ndo lufutuko; kutasyoma mulumbe mubotu nkusinganyigwa (Maako. 16:15, 16; BaLoma. 1:16; Maako 8:38; Luuka 9:26). Kusyoma Mwana nkokubaa buumi butamani; kutasyoma Mwana nkulezya kubaa buumi pele nkusingwa kuyoonjila mu bukali bwa Yahuwah (Johane 3:36; cf. vv. 5-8 a 1 Johane 5:10- 13). Cilisalazyidwe, aboobo, kuti kufumbwa naa ncintu nzi ncasyoma muntu nanka ncatasyomi, cilaa mulimo kapati kutali buyo mubuumi buno pele akumbelaa buumi buno. Pele ino ninzi cini muntu ncayelede kusyoma? Mulumbe nzi ookwa Yahushua? Caamba nzi "kusyoma mu Mwana"?
Kutaanguna, koibaluka ncokaamba kampango ka BaHebulayo 11:6: "Kakwiina lusyomo tacikonzyeki kumukkomanisya Walo pe: nkaambo kufumbwa uuboola kuli Yahuwah weelede kusyoma kuti nkwali ncobeni, alimwi akuti nguulumbula baabo bamuyandaula camoyo woonse." Yahushua, kabandika kuli Wisi, waamba kuti, "Oobu mbobuumi butamani, kuti bazyibe Ndiwe, O Yahuwah wamasimpe olikke, a Yahushua Messiah, ooyo Webo ngookatuma" (Johane 17:3; cf. 1 Johane 5:20). Bikkila maanu aawa kuti muntu weelede kusyoma muli Yahushua alakwe wakatumwa, antoomwe akusyoma Wisi ooyo wakamutuma awalo. Kusyoma mu Mwana nkumusyomena nkaambo kakuti Walo nguni— ngu Messiah, Mwanaa Yahuwah muzumi (Johane 20:31; 8:24; Mateyo. 16:16). Mpoonya kobikkila maanu kuti kweendelanya aa Johane 3:36 "kusyoma mu Mwana" "nkusyoma Mwana lwakwe," alimwi ooko nkokuti, nkusyoma muli ncaakaamba. Imajwi ngaakaamba akali majwi eeni aayo Yahuwah ngaakamupa kuti atole; aboobo, kutasyoma mumajwi aakwe nkukaka majwi ookwa Yahuwah (Johane 3:34; 8:26, 46, 47; 12:44-49; 14:10, 23, 24; 17:8; Maako 8:38). Yahuwah, ooyo waakanana kwiinda mu bashinshimi, ucikanana amu Mwanaakwe (BaHebulayo. 1:1, 2). Mozesi kwiinda mukushinshima a Petulo kwiinda mu micito, bakaamba kuti ooyo muntu uutateeleli majwi ookwa Yahushua — mushinshimi uuli mbuli Mozesi — "uyoonyonyoonwa" (Ciibalusyo. 18:18, 19; Milimo 3:22, 23). Kujanza limwi, kusyoma majwi aakwe nkubaa lusyomo mucamba lwakujana "buumi buteeli" (buumi bwa musela uuciboola) naa lufutuko, nkaambo majwi aakwe alaa nguzu alimwi alayandika (Johane 5:24; 6:47, 63, 68; 1 Timoteo. 6:3, 4; 2 Timoteo. 1:10; BaHebulayo 2:3; BaLoma. 1:16). Kutali buyo kuti muntu weelede kuteelela majwi ookwa Yahushua, pele uleelede "akwaabamba" akuzumanana kweendela muli ngawo (Johane 8:30-32, 51; 14:23; Luuka 6:46-49; Maako 16:15, 16).
Kusyoma mulumbe mubotu nkokufutuka; kutasyoma mulumbe mubotu nkusinganyigwa. Kusyoma Mwana nkokubaa buumi butamani; kutasyoma Mwana nkutabaa buumi akusikilwa bukali bwa Yahuwah.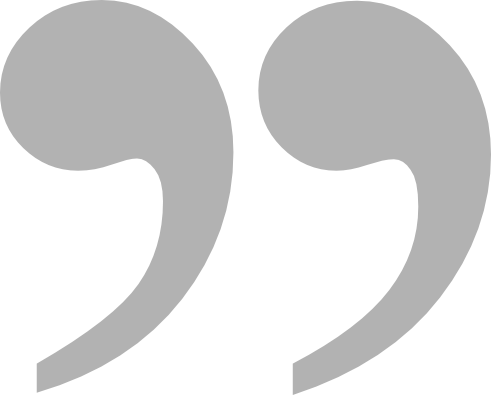 Ino wakali mulumbe nzi Yahushua ngwaakali kuyiisya? Atulekele malembe atupe bumboni: "Yahushua wakaboola wanjila mu Galilaya, kakambauka Mulumbe Mubotu wa Bulelo bwa Yahuwah, kumwi kateeti, 'Cazuzikwa lino ciindi, Bulelo bwa Yahuwah bulaafwaafwi; amweempwe akusyoma Mulumbe Mubotu ooyu'" (Maako 1:14, 15). "Alimwi Yahushua wakaunka kayaa bweendeenda mu Galilaya, kayaa kuyiisya mumasinagogwe, akukambauka Mulumbe Mubotu wa Bulelo" (Mateyo. 4:23). "Wakaunka mudolopo lili lyoonse amumunzi uuli woonse, kayaa kwaambilizya akuccumaila Mulumbe Mubotu wa Bulelo bwa Yahuwah" (Luuka 8:1). Aakale Luuka wakaamba kujatikizya ncaakalemba kutaanguna kuti eezyo "nzyezintu zyoonse Yahushua nzyaakatalisya akuyiisya" kataninga tanta kuya kujulu (Milimo 1:1). Mpoonya Walo ulati, Yahushua wakalibonya ku Baapositolo. Walo "wakalitondezya Lwakwe kwiinda munzila ziindene kali muzumi kuzwa naakakankamidwe, wakabonwa ambabo kwamazuba aali makumi, alimwi wakazumanana kubandauka zintu zijatikizya bulelo bwa Yahuwah" (Milimo 1:3). Mumulimo wakwe woonse Yahushua, wakali kuyiisya "mulumbe mubotu wa bulelo bwa Yahuwah."
Eelyo Yahushua nakanana zintu eezi kwiinda mu twaano, mbwaakali kuvwuzya kucita lyoonse, upandulula kaano ka sikuminza ooyo wakali kuyaa kusyanga mbuto. Imbuto zyakawida mumisyobo ya bulongo bwiindene akuzyala kweendelanya muzyaakomenena: zimwi, zyakaligwa bayuni; zimwi zyakasonsa akupekema kwakaindi kasyoonto mubulongo bulaa mabwe; zimwi zyakoobwa mamvwa; zimwi zyakazyala zisela ziindene zya micelo. Kwiinda mukweezyekanya malembe ookwa Mateyo 13:3- 23 a Luuka 8:1-15, nzyeezyi zitobela nzyotubona: Imbuto yiiminina "jwi lya Yahuwah" naa "ijwi lya Bulelo." Bulongo bwiiminina myoyo yabantu. Bayuni bayiminina Dyabulosi ooyo uupelengusya kunyonyoona "jwi lisyangwa mumyoyo yabo, akubasinka kumyoyo kuti batasyomi kutegwa bafutulwe." Mubulongo bulaa mabwe cisyango tiicakali kukonzya kusimya akusonsa miyanda minji yakulijatilizya. Lusyomo lutazyamyide talukwe nguzu zyakwiimikila akulanduka mu manyongwe nokuba mukupenzyegwa, aboobo lulayabaila akwiingaila. Mamvwa aakaca tusyango twakamena tusyoonto ayiminina zintu zitujatya bubi mubuumi buno azintu zyakulikkomanisya abuvwubi bwalweeno, oobo butunyonyweeda lusyomo. Zisela zya mbuto eezyo zyakazyala micelo mubulongo bulaa mbolezi, caambilizya cintu citola busena "mumoyo mubotu uusyomeka" — kuteelela jwi lya Bulelo, kulimvwisisya, kulibamba akuzyala micelo iikkalilila kweendelanya acisela ca lusyomo lwa muntu ooyo. Eeli "jwi lya Bulelo" kunyina acimbi kunze lya "Mulumbe mubotu wa Bulelo." Nkusyoma kuti Mulumbe Mubotu usolweda kubuumi bwa Bunakristu (BaLoma. 14:17) a lufutuko. Luuka weelanya kumvwa akusyoma jwi lya Yahuwah/ijwi lya Bulelo, ku kufutulwa. Lufutuko luyoomaninizya kujanwa mumusela uucizya, mu Bulelo bwa Yahuwah (Maako 10:30; Milimo 3:19-21). Aaka kaambo kalilulamikidwe kwiinda mukusansulula mabala aabelesyedwe muli Mateyo 19:13-30. Mukampango aaka mabala aajisi "buumi buteeli" (v. 16), kunjila mu "buumi" (v. 17), kunjila "mu Bulelo bwa Kujulu/Bulelo bwa Yahuwah" (vv. 23, 24), " kufutulwa" (v. 25), akukona "buumi butamani" (v. 29) woonse alikonzyene ncaayiminina.
Maliya wakalaililwa kuti' ooyo mwana ngwayoozyala uuyoozyila munguzu zya Singuzuzyoonse, akaambo kaako uyokwiitwa kuti Mwanaa Yahuwah.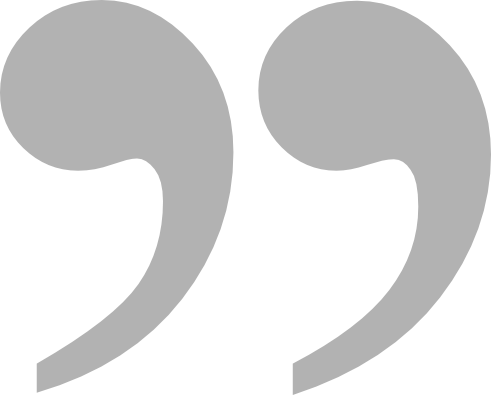 Ooyo Mulumbe Mubotu, ngwaakali kukambauka Yahushua ngonguwe ngwaakasungula basikwiiya kuyooyiisya munyika yoonse (Maako 16:15, 16; Mateyo. 28:19, 20). Walo ulyaamba kuti kuyooba ciindi nsini eelyo "ooyu Mulumbe Mubotu wa Bulelo nuuyookambaukwa munyika yoonse kuti ukabe kamboni kumasi woonse" (Mateyo. 24:14). Mbombuboobo Mulumbe Mubotu mbuwakeelede kutuminwa koonse-koonse (BaLoma. 10:8-18; Bakolose. 1:5, 6, 23). Alimwi eeci ceelede kuzumanana "kusikila kumamanino aamusela" (Mateyo. 28:20).
Aciindi naakazyalwa Yahushua, bikkila maanu kuli ceeco ncibaalaililwa ba Josefa a Maliya nibakapegwa malailile ku mungele. Josefa wakaambilwa kuti ooyo mwana, Maliya ngwaakabwezede mwida lyakwe wakamitwa kwiinda mu Muya Uusalala. Walo wakeelede "kuzyala mwana akumuulika zina lyakuti YAHUSHUA [ nkokuti, Mufutuli]; nkaambo Walo uyoovwuna bantu bakwe kuzwa kuzibi zyabo" (Mateyo. 1:18-21). Maliya wakalaililwa kuti ooyo mwana ngwayoozyala uyoozyila ku nguzu zya Singuzuzyoonse alimwi akaambo kaako unokwiitwa kuti Mwanaa Yahuwah. "Yebo uyoomita mwida lyako, akuzyala mwana musankwa, mpoonya ukamuulike zina lyakwe kuti ngu YAHUSHUA. Walo unoolemekwa, alimwi unokwiitwa kuti Mwanaa Singuzuzyoonse; alimwi Mwami Yahuwah uyoomupa cuuno cabuleli ca wisi Davida. Alimwi uyoolela ŋanda ya Jakobe kukabe kutamani; alimwi bulelo bwakwe tabukwe mamanino" (Luuka 1:31-35).
Munzila eeyi mbobakaiya makanze aakuboola kwakwe kutaanzi akuboola kwakwe kwabili. Eezi nzyezintu zili mu Mulumbe Mubotu mbuli mbotunga twabona mukwaambilizya kwa mungele ku beembezi bakali kweembela anze lya munzi wa Betelehema: "Mutayoowi; Ime ndamweetela makani aakkomanisya kapati kubantu boonse. Kuli ndinywe sunu buno buzuba mumunzi wa Davida, Mufutuli wazyalwa ooyo ngo Mwami Messiah" (Luuka 2:10, 11). Mbweenya mbwaakaamba Petulo, eelyo Yahuwah naakabusya Mwanaakwe akumusumpula kujanza Lyakwe lya lulyo kuti, Messiah wakali "kuyooba Mwanaa Mwami a Mufutuli" (Milimo 5:30, 31).
Cizuminano Cipya cilembedwe makani aa mulumbe wa baapositolo kuti "eezyo zintu, zijatikizya Bulelo bwa Yahuwah a Yahushua Messiah." Eelyo Filipo naakaunka mu Samaliya "akuyookambauka Messiah kuli mbabo," eeco ncibakamvwa akusyoma caambidwe munzila eeyi: "Pele eelyo nibakamusyoma Filipo kakambauka zintu zijatikizya Bulelo bwa Yahuwah, azina lya Yahushua Messiah, bakabbizyigwa, boonse basankwa abamakaintu" (Milimo 8:5, 12).
Kuleka buyo kuti zisyomyo zili mu Cizuminano cina Davida zisyomya kuzyalwa akubuka kwa Messiah, pele ziganta nayoolela lini alakwe mu Bulelo bwa Davida buyakuludwe kakkede acuuno ca Davida.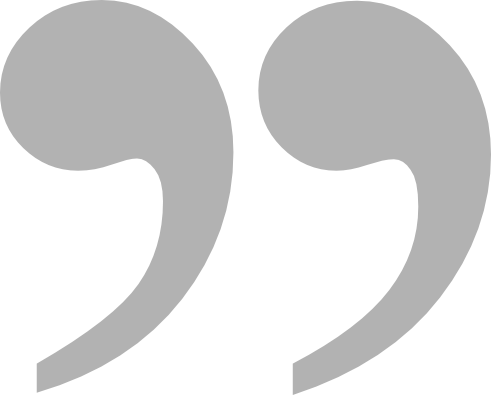 Paulu wakati, "Tumwaambila makani mabotu aayo aakaasyomezyedwe kuli bamatata, Yahuwah wakaazuzika kuli ndiswe tobana babo, kwiinda mukubusya Yahushua" (Milimo 13:32, 33). Eeci cilinjilene aceeco Petulo ncaamba mu Milimo 3:25, 26, calo cijatikizya cileleko cokwa Abrahamu, kusanganya akubuka kwa Yahushua kuzwa kulufu (Milimo 13:34) a kulekelelwa muli nguwe (cf. Galatiya. 8:6-9, 13, 14, 26-29; BaLoma. 4:3-8,13-16). Mubwini, mulumbe waku Antioki (Milimo 13), ujatikizya Mufutuli wa Isilayeli walunyungu lwa Davida (vv. 22, 23; 2 Timoteo. 2:8; Luuka 1:68- 75). Kutali buyo kuti zisyomyo zya cizuminano cina Davida zijatikizya kuzyalwa akubuka kwa Messiah, pele ziganta lini nayoolela mu Bulelo bwa Davida buyakuludwe kakkede acuuno ca Davida alakwe (cf. Izaya. 55:3; 2 Samuyele. 7:12-16; Intembauzyo. 89:19- 37; 16:8-11; Milimo 2:22-36; 5:30, 31; 13:34-37; Luuka 1:30-33; 2:10, 11). Paulu uswaanganya mulumbe wakwe antoomwe awa zisyomyo zya bamatata azya bulangizi bwa Isilayeli (Milimo 26:6, 7; BaGalatiya. 3:6-9, 13, 14, 26-29; BaLoma. 15:8). Ciyubunuzyo cokwa Izaya ca "makani mabotu," ngowakali musemo wa "bulangizi bwa Isilayeli," kuzwa kuli Yahuwah kwiinda muli Messiah (52:7; 40:9, 10) alufutuko lwa Yahuwah kwiinda muli nguwe uusyomezyedwe (53:1-12). Bulangizi bwa Isilayeli mbobulangizi bwabantu boonse kwiinda mukusyoma muli Messiah Yahushua (BaEfeso. 2:11-3:6).
Kalembela BaEfeso Paulu, upa bumboni bwa "kweempwa kuli Yahuwah, akusyoma mu Mwami wesu Messiah Yahushua." Oobu bumboni mbwa "Mulumbe wa luzyalo lwa Yahuwah" a "kukambauka Bulelo bwa Yahuwah." Eezi nzyezintu zisikila ku "malailile woonse ookwa Yahuwah" (Milimo 20:20- 27). Luzyalo lwa Yahuwah lwakeeta lufutuko oolo lwakalibonya mucipego ca Mwanaakwe (BaEfeso. 1:7; 2:4-8, 13-16; Tito 2:11; Johane 3:15, 16) pele ciciyoolibonya "mubuvwubi buteezyekwi" mumusela uuciboola kumbele. (BaEfeso. 2:7; 1:10; 1 Petulo. 1:13).
Kalembela Bakolinto, waamba kuti, "Lino bakwesu, ndamuzibya Makani Mabotu ngindakamukambaukila, ngawonya ngimwakatambula, nkabela muliimvwi mulingawo, alimwi ngawonya ngimufutuzyidwe, na mwakakatila kwiibaluka makani ngindakamukambaukila, nkutaamba kuti mwakasyoma cabuyo. Nkaambo kusaanguna [nkokuti akataa zintu zyoonse ziyandika] ndakamutambika eeco ambeyo ncindakatambula ndemwini, nkokuti Messiah wakafwa nkaambo kazibi zyesu, mbuli bwaamba Malembe, alimwi wakazikkwa, akubuka mubuzuba bwatatu, mbuli bwaamba Malembe" (1 Bakolinto. 15:1-4). Mpoonya uya kumbele kupandulula bumboni ancokuyandika kubuka kulufu kwa Messiah abaabo banooli Bakwe aakuzyokela (vv. 5-23). Kakwiina kuleyaleya mumizeezo yakwe, mpoonya waamba makani aakulela kwa Messiah alimwi kumamanino kuyoojosya Bulelo bwa Yahuwah kuli Wisi, "kutegwa Yahuwah akabe zyoonse muli zyoonse" (vv. 24-28). Aboobo Mulumbe wakwe kuli mbabo wakali kusanganya mulimo ngwaakoonda naakaboolede lweendo lutaanzi aciciingano a mulimo ngwayoomanizya aakuboola ciindi cabili a Bulelo. Oolu ndo "lufutuko" bashinshimi ndubakali kulemba eelyo "nibakapa bumboni musyule lyaciindi kwaamba kupenga kwa Messiah abulemu bwakamutobela kuzwa waawo" (1 Petulo. 1:9-11).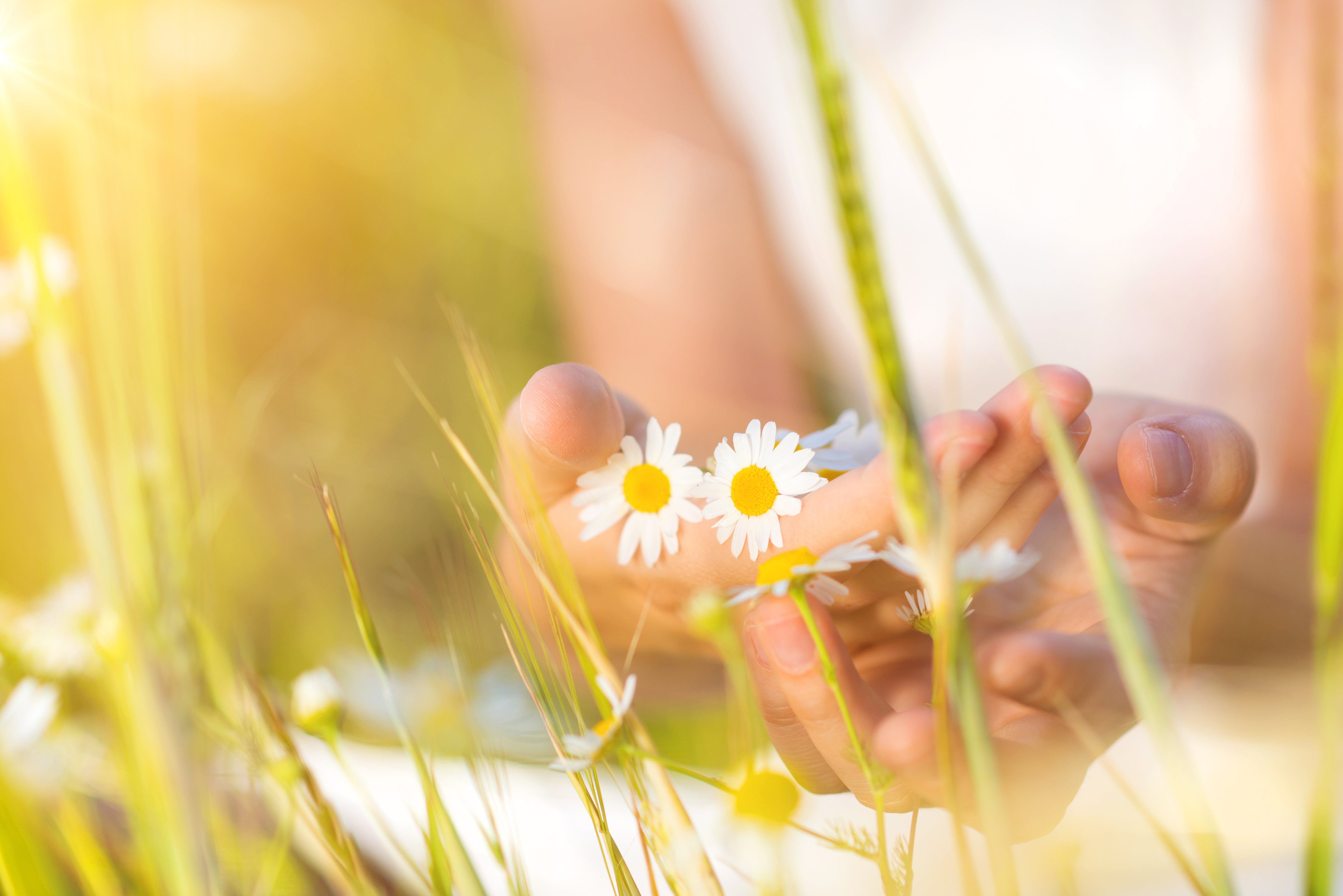 Kumamanino aamulimo wakwe, Paulu wakaangilwa amunzi wakwe kakasyidwe kweendeenda mumunzi wa Loma. Wakaabanya Mulumbe wakwe akataa bantu banji mbaakakkede limwi. Walo "wakasansaula akupa bumboni bwa Bulelo bwa Yahuwah, kabakombelezya kumakani aajatikizya Yahushua, mulawo wa Mozesi, akuzwa mu bashinshimi, kuzwa cifumofumo kusikila mangolezya. Alimwi bamwi bakamusyoma ncaakaamba, pele bamwi tiibakasyoma pe" (Milimo 28:23, 24). Kampango 28, kaamba mukowa wa buJuuda mbowuzulwa, mumulaka wa majwi aakwe wakati, "Acizyibwe kuli ndinywe, kuti lufutuko lwa Yahuwah lwakatuminwa akuli Bamasi, nkabela bayooluteelela." Mbombuboobu Walo mbwaakeelanya zintu zya Yahushua a Bulelo ku mulumbe walufutuko (Milimo 20:46; Mateyo. 21:43). Mpoonya twaambilwa kuti, "Paulu wakakkala myaka yobile mu ŋanda yakwe yakubbadela, alimwi wakatambula kufumbwa wakaboolede kuli nguwe, kakambauka Bulelo bwa Yahuwah, akuyiisya zintu eezyo ziguminizya Mwami Yahushua Messiah, cakukkazyika camba, kakwiina cimusinkila" (vv. 30, 31).
BaHebulayo 9:24-28 baamba kuti Yahushua wakalibonya kutegwa agwisye cinyonyoono kwiinda mukulyaaba lwakwe kuba cipaizyo; lino ulalibonya munsi lya Yahuwah katwiiminina swebo; alimwi uyoolibonya anyika ciindi cabili kuzyoomaninizya lufutuko.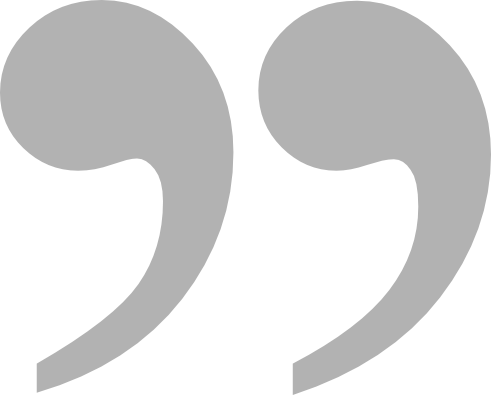 BaHebulayo 9:24-28 baamba kuti Yahushua wakalibonya kutegwa agwisye cinyonyoono kwiinda mukulyaaba lwakwe kuti abe cipaizyo (v. 26); lino ulalibonya munsi lya Yahuwah katwiiminina swebo (v.24); alimwi uyoolibonya anyika ciindi cabili kuzyoomaninizya lufutuko (v.28). Aboobo lino twajana kuboola kutaanzi akuboola kwabili; kupenga abulemu; izina a Bulelo; ciciingano amusyini mu Mulumbe Mubotu.
Bangele a Yahushua a Baapositolo boonse antoomwe bakaleta Mulumbe Mubotu uukonzyene omwe, ooyo wakali kuzyoobaletela lufutuko kwiinda mulusyomo aabo basyoma akuzumanana muli nguwo. Kuli buyo Mulumbe Mubotu omwe luzutu (BaGalatiya. 1:6-9) alimwi kuli buyo lusyomo lomwe abulangizi bomwe busolweda ku lufutuko (BaEfeso. 4:4, 5; Jude 3). Cikombelo camazubaano acalo ceelede kwaabanya Mulumbe Mubotu ngweenya omwe buyo. Muntu uusyoma mazubaano weelede kusyoma Mulumbe Mubotu ooyu ngweenya wa Bulelo.
Aboobo aawa twakosozya makani aaya kwiinduluka kaambo kuti: "Bulangizi ncintu cicitika kwiinda mu kusyoma zisyomyo zya Mulumbe Mubotu. Aboobo, kutegwa kube lusyomo lomwe kweelede kuba lusyomo lomwe lutalisya kusyoma ooko: alimwi kutegwa kube lusyomo lomwe, kweelede kuba Mulumbe Mubotu omwe buyo, uutalisya kusyoma ooko... IBbaibbele liyiisya kuti kuli buyo bulangizi bomwe; Aboobo caambilizya kuti kuli buyo lusyomo lomwe a Mulumbe Mubotu omwe uupa bulangizi bomwe oobu" — J.M. Stephenson mu The Herald of Messiah' s Reign.

---
Eeci cibalo citali ca-WLC cakalembwa aaba Arlen F. Rankin (Focus on the Kingdom, Volume 8, No. 6, Miyoba, 2006)

Twakagwisya mucibalo citaanzi woonse mazina aamilimo aabakomba mituni ngobawulikide Taata a Mwana, alimwi twakabikka mucibaka cangawo mazina mataanzi ngubaapedwe. Kuyungizya waawo twakajokolosya mu Mangwalo ngotulembulude mazina aa Taata a Mwana, mbuli mbwaakalembedwe abalembi ba Bbaibbele bakayoyelwa moza. -Nkamu ya WLC