Eeci cibalo tacili ca WLC. Eelyo notubelesya zilembedwe aabalembi balaanze lya nkamu, tusimba buyo zyeezyo zyeendelana 100% a Bbaibbele a lusyomo lwesu cino ciindi munkamu ya WLC. Aboobo eezyo zibalo inga zyalanganyigwa kuti nzya nkamu ya WLC. Twakalelekwa kapati amulimo wabalanda ba Yahuwah banjaanji. Pele tatukulwaizyi ndinywe nobeenzuma kutalika kubala zyaalembwa abantu aabo. Eezyo nzibaalemba, twakazigwisya mumalembe eesu nkaambo kanjaanji zililubide akubaa tumpenda. Cintu cuusisya ncakuti tucilangaula mbungano yamilimo iitakwe kampenda. Ikuti konyandidwe nkaambo ka [zibalo/milumbe] iitali ya WLC, kobikkila maanu ku Tusimpi 4:18. Kuteelela kwesu nkwakuti kasimpe Kakwe kalazyokoloka, eelyo mumuni nuuyaa kumwesya munzila yesu. Tulakayandisya kasimpe kwiinda buumi, nkanko tulavwuntauzya kufumbwa nkokakonzya kujanwa.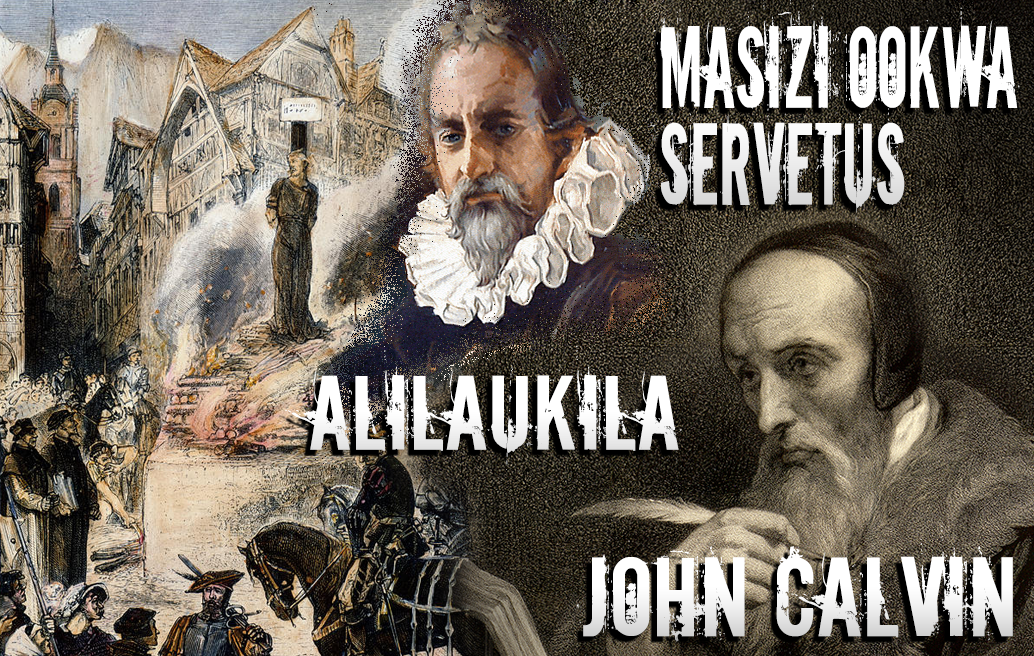 Eeci cibalo cibandika musela uutazyibidwe kapati pele uulaa mulimo mupati mumisela ya cikombelo muciindi lyakali Kubambululwa Lusyomo. Makani aaya alisisidwe kuzwa akataa buleya mazubaano cakuti mbasyoonto buyo bantu baazyi makani aankamusya boobu aaya. Akaambo kaako kweelede kusibililwa milosi. Nkooko walibambila hena ono ciboole cikutilimusya.
Mubuzuba bwa Kavwumbi Kaniini 27, 1553 John Calvin, ooyo wakatalisya bupaizi bwa Calvinizimu, wakasinganya Michael Servetus, musilisi waku Spain, akumuumpya mumulilo acisamu anze lya munzi wa Geneva nkaambo kakuzanga mulusyomo.1 John Calvin, ooyo wakatalisya lusyomo ludumide mpuwo kuti "ikuti wavwunwa ciindi comwe, nkokuti lyoonse unoovwunidwe" (mumabazu mumwi luteeledwe kuti "kubikkilila kwa basaante") oolo ndusyomo lwakasofwaazya lwiito lwa Kubambulula lusyomo lwakuti — "Mangwalo alimwi Mangwalo alikke buyo" — wakacicita kwiinda mukujaya kufumbwa muntu wakali kukazya lusyomo lwakwe ategwa "muzangi" kakwiina kululamika kubelesya mangwalo. Kujazya Servetus cakali cintu cimwi ncaakakanzide kumoyo Calvin kaindi loko kataninga akujatwa Servetus. Calvin wakalembela mweenzinyina Farel mubuzuba bwa Mulumi 13, 1546 (myaka ciloba kataninga kwaangwa Servetus). Wakamulembela mumilumbe yaciindi eeco kaamba kuti: "Ikuti [Servetus] akaboole ku Geneva, Ime nsyekamuleki kuti ayaamuke kacili muzumi kufumbwa kuti nguzu zyangu kazyilaa cikkelo ncobeni."2 Mbweenya oobo buzuba Calvin wakayumya nguzu zyakwe mu Geneva, aboobo cisi ca Switzerland cakayindizya "kuyumya" twaambo. Ncenciceeci bamwi ncibakali kuti munzi wa Geneva ngu "Roma wa bupaizi bwa Basikukazya"3 akuti Calvin sikukazya ngo "Poopo waku Geneva."4
Mulubeta lwa Servetus, Calvin wakalemba kuti: "Ime ndilangila kuti mulandu uutikosozyegwe ulaba wakusingwa kuyoojayigwa."5 Zyoonse eezi ziyubununa ciimo ca John Calvin citazyibidwe mubuleya alimwi citakondelezyi, kuleka kwaamba zinjaanji! Ncobeni wakazumanana kubaa moyo uucimidwe kapati, uuyandisya bujayi alimwi wakali lyaabide nokuba kutyola milawo ya Mangwalo kuyandisya buyo lufu lwamuntu munzila yaluciso kapati iilaa lunya. Nokuba kuti Calvin wakazumina ncaakamukumbila Servetus kuti akosolwe biyo mutwe [eeco cakali kuyeeyelwa kuti ncibotu kwiinda mbocicisa kuumpwa kocilanga], pele bakazuminana nzila yakubelesya kuti ajayigwe. Pele ino ninzi kayi Calvin ncaakali kulombozyela kuti Servetus afwe? "Kuvwuna Servetus kuzwa kubuzangi bwakwe", mbwaakayingula Calvin, mumalembe aakwe mapya aamutwe wakuti Institutes of the Christian Religion, eeco Servetus ncaakayingula mpeenya-mpeenya mumajwi aasampula. Nokuba kuti Servetus wakalikombelezya buti, Calvin, kayi waakatalikide kaindi kucimwa akuzonda Servetus nibaali kulembelana magwalo, waakaka kumujosyela magwalo ngaakabelesya kumutamikizya mulandu."6
"Naakapegwa mulandu wakuzangila lusyomo ku nguzu zya Bakatolika baku Roma, Servetus wakatija kujayigwa naakaswipuka kuzwa muntolongo. Kayaa kutozya ku Italy, nokuba kuti kwiina ncaakayamdide Servetus, wakainda mu Geneva, oomo mwaakatandaanyidwe aa Calvin abamwi Babambula lusyomo. Mbwaakasikila buyo bakamubbamba, mbwaanga wakali singanyidwe kale kuti muzangi eelyo naakakaka kulyeempa a kulilekelela, mpoonya wakawumpwa mu 1553 kwiinda mumalailile ookwa Calvin."7
"Naakali kuyaa kutija kuzwa ku Vienne, Servetus wakainda mudolopo lya Geneva akucita mafunze naakanjila mumuswaano oomo mwaakali kukambauka Calvin. Mbubaamubonena biyo bakamuzyiba akumwaanga niwaamana muswaangano."8 "Calvin wakaangizya [Servetus] akumwaangizya mbuli muzangi, kapedwe kale mulandu akusinganyigwa lufu."9
Kuzwa aciindi eeco Calvin naakamwaangizya mu Kasangalubwi 14th kusikila naakapegwa mulandu, Servetus wakakkala mazuba ngaakaceede "mudindi musesemya mutakwe mumuni nokuba cakulikasaazya, acakulya cisyoonto, kakunyina zintu zyakulisansamuzya azyakulisalazya."10
Akuzyibwilwe limwi kuti aabo bakawumpa Servetus ku Geneva bakalundaika nkuni zitete mumbalaa matende aakwe amukobeka musyini waalungwalungwa salufa atalaa mutwe wakwe. Cakatola tunzumina tuli makumi otatwe kuti aambwe kuti ulifwide mumulilo uuli boobo mwaakabede, ciindi coonse eeco bantu baku Geneva bakali kulangilizya mumbali nkwapenzyegwa kayaa kuzaya asyoonto-syoonto! Kaindi kasyoonto kacitaninga citika eeci, kulembedwe kuti:
"Farel ooyo wakali kweendeenda munsaa muntu uusinganyidwe ooyu, lyoonse wakali kutopota mulongo wa majwi aasampula, katabikkide maanu kuti naa Servetus ulimvwide buti. Coonse ncaakajisi mumizeezo yakwe wakali kucokacoka sintolongo ooyu kuti apozomoke akulyeempa mpaakalubizyide mulusyomo — ooyu mukonzyanyo uutakwe moyo wakusalazya miya yabantu. Nikwaayinda tunzumina tuli mbotubede, Servetus wakaumunizya akuleka kwiingula akupaila cabuumuzi mumoyo. Eelyo nibakasika abusena bwakujaila, Farel wakaambilizya kunkamu yabuleya yakali kulangilizya kuti: 'Mpaawa ono mwalibonena nguzu nzyajisi Saatani kuti wamwankila muntu munguzu zyakwe. Ooyu muntu ngu sicikolo uuluulwa, alimwi ambweni wakali kusyoma kuti ucita cintu ciluleme. Pele lino Saatani ulimujisi cakumaninina, mbweenya mbwanga wanjilwa umwi akati kenu, kufumbwa kuti mwalilekelezya kucegwa mutooze twakwe.' [Ncibotu mbwaakaamba kale Yahushua kuti, "Aabo bamujaya banokuyeeyela kuti bacitila Yahuwah mulimo"!]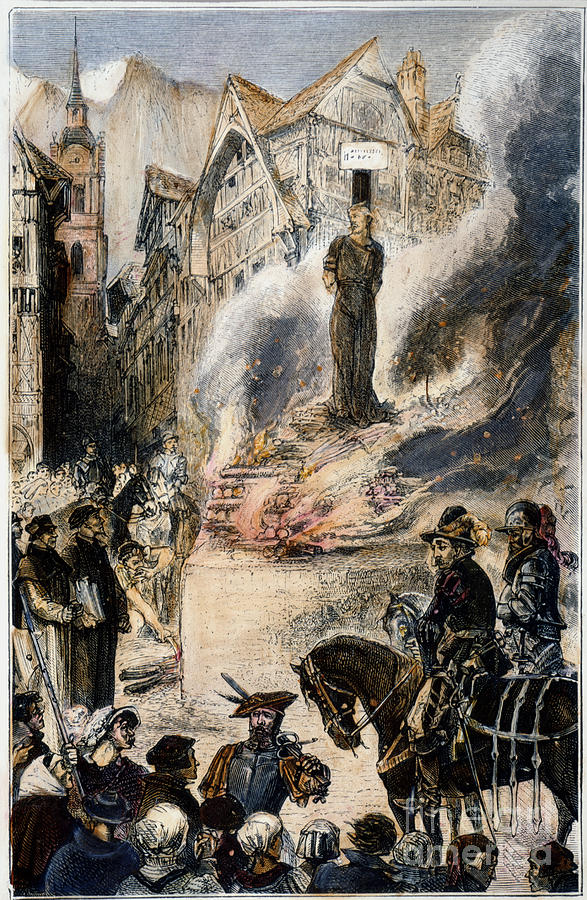 "Eelyo uujaya muntu naakatalika mulimo wakwe, Servetus wakapetekezya ajwi libimbabimba kuti: 'O Yahuwah, O Yahuwah!' Farel wakanyongana mumoyo akumutapatila wati: 'Hena webo tokwe cakwaamba cimbi kutali ceeco?' Aciindi eeci Servetus wakamwiingula wakati: 'Ninzi acimwi ncenga ndacita, pele ndaamba biyo zya Yahuwah!' Mpoonya bakamwiimpula akumutula atalaa mulwi wa nkuni akumwaanga nketani acisamu. Bakaluka musyini akuulungalunga salufa akuubikka amutwe wakwe. Eelyo nibaadomeka luvwilivwili lwa mulilo, kwakamvwika jwi lyeetezya likwiila cakuyasa kumoyo kuzwa kuli nguwe. 'Lubomba, lubomba!' wakalilauka. Kwatunzumina twiinda cisela ca woola wakazumanana kupenzyegwa ciyoosya, nkaambo mulwi wankuni wakalaa nkuni zitete, zyakali kunyeka aasyoonto-syoonto. 'Yahushua, Mwanaa Yahuwah uutamani, kondifwida lubomba Ime,' mbwaakooloma mwaalumi naakamvwide kucisa kavwilima mu mabangabanga aamulilo."11
Nokuba kuti tulamvwa jwi liyasa mumoyo kuzwa kuli wumwi mubbi wakasandukide koompolola mujwi ndeenya mbuli eelyo kuzwa mpaakagagaidwe aciciingano (Luuka. 23:42-43, cf. Lk. 18:13) alimwi Mangwalo aamba kuti, "Boonse bayita zina lya Mwami bayoovwunwa" (Milimo 2:21; BaLoma. 10:13), Farel wakacili kuyeeyela Servetus kuti muntu uutafutukide: "Farel wakalizeeza kuti Servetus naakavwunwa kuti biyo naakacincanya mabala akulyaambilila kuti Kristu Mwana Uuteeli kuleka kuti Mwanaa Yahuwah Uuteeli."12
"Mbombuboobu Calvin mbwaakajaya sinkondonyina, alimwi kunyina cinga casendekezya kuti wakweempwa mulandu ngwaakacita ooyo. Mumwaka wakatobela wakasimba cilikwabilizyo oomo mwaakayungizya kutukana muntu wakali sinkondonyina akumulundaika majwi aakudyakaizya mumulaka uutasanduluki."13
Mbuli Bakatolika baku Loma mbubaawumpa John Hus mu 1415 14 acisamu nkaambo kakwiimpana lusyomo, John Calvin, Sikukazya, awalo wakawumpya Michael Servetus kaangidwe kucisamu. Hena kwiimpana lusyomo nkekakali biyo kaambo keni na? Ambweni kwakali zinjaanji nzibakali kumupingilila, mbuli zya mapolitikisi?
"Mbuli 'muzangi ulaancinko' wakalomya kubona kuti kufumbwa ncaakavwubide sikwaazwa wakanyangwa kakwiina kweenkela. Wakatundululwa cibyaabi naakali muntolongo. Aboobo, ncintu citeelekeka ncakuti awalo Servetus taakalilemeka alimwi wakajokezya kusampaula nibaali kucubilana aa Calvin. Mukubula coolwe kuli nguwe, aciindi eeco Calvin wakali kulwanina kuyungizya nguzu zyakwe eezyo zyakatalikide kubula cikkelo ku Geneva. Basinkondonyina Calvin bakabelesya Servetus kabalicengeezya kulwana mfulumende yabupaizi yansiku ya Mubambuli walusyomo ooyu ku Geneva. Aayo akaba makani aalaa mulemeko — lyoonse akali makani aacisya myoyo ku mfulumende iidyaaminina cisi — pele kuli Calvin aawo akaba mpaakulijanina ciindi cakulibikka ntunda munzila eeyi. Wakapapa akutonkomana kusinganya Servetus ziyume zitete anguzu zyoonse kayaakupa malailile."15
"Cintu cisesya ncakuti, kujaya Servetus tiikwakayungizya nguzu zini zya Kubambulula lusyomo ku Geneva pe. Kunze lyaboobo, mbuli bwakaamba Fritz Barth, eeco 'cakalutizya biyo baabo batobela mpuwo ya Calvini akubatozya mumaanza aa Bakatolika, Kuli mbabo Calvin wakali kuyanda kuti abonwe kubaa Bunakristu butonkomene mbwaakali kulipa, eeco ncecilwanyo ciinda zyoonse cakusubuzya ba Huguenoti, aabo mbubakali kulanganya kuti kwiina acimbi mumeso aabo pele buyo BN kuti ayaamuke kacili mbazangi.' Lubeta lwa Servetus lwakaba mukonzyanyo wakubeteka muzangi Sikukazya lusyomo...Tiilwakaimpene anzila zimbi zya nsiku akataa misela zya Kubendelela bazangila lusyomo... Kubambulula lusyomo kuzwidilide, akwalo, kwakaalilwa kweeleba masunko aakuyandisya nguzu."16
Hena cilakonzyeka kuti muntu mbuli John Calvin naakali "mwiyi wabupaizi mupati" alimwi aciindi mpeenya kacita mafunze mbuli boobu mpoonya aakale talitondezyi kulyeempa na? Ooyandwa oobala, hena ulaa moyo, mbuli wa John Calvin, uunga wawumpa muntunyina acisamu? Hena inga wakazumizya kucita bujayi bwalunya buli boobu?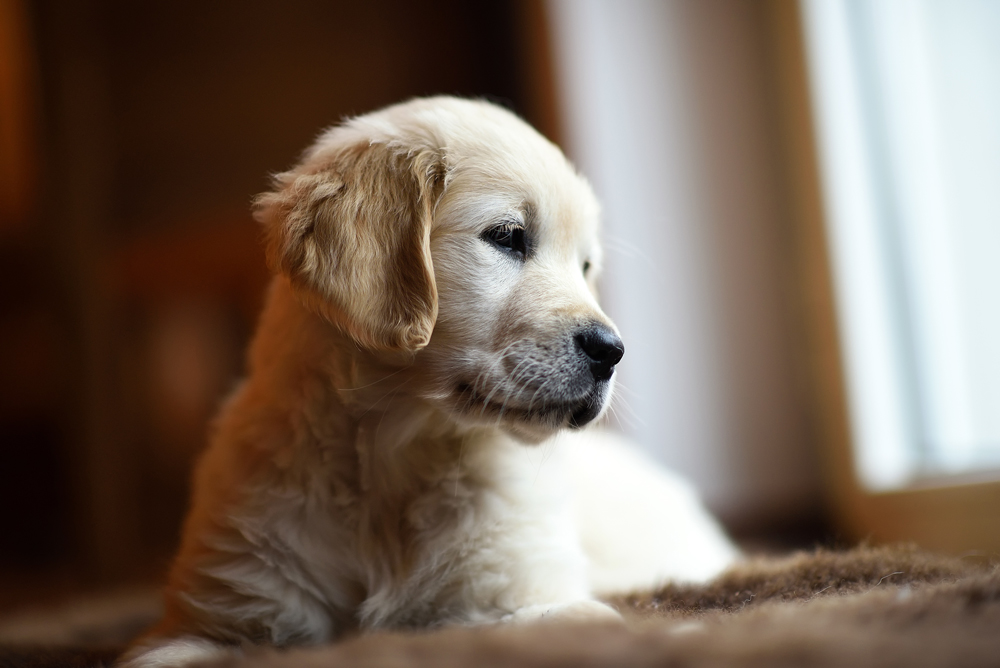 Atukalulamike mbuli cifwanikiso kaambo aaka munzila iimbi. Atwaambe kuti umwi muntu uuzulilwa mumbungano yokwenu uuzyibidwe busololi mumakani aamoza waca mubwa wa basimukobonyoko mukooze, akumwaanga anketani kucisamu, mpoonya wabungilila lukuni luvwilivwili lutete kuti awumpe mubwa ooyo aasyoonto-syoonto kusikila wafwa. Ninzi nconga wayeeyela amuntu wamusyono ooyo, kapati kuti kuzwa waawo katalitondezyi kulyeempa? Hena yebo ninga kociyanda kuti ooyo muntu akusandulwide Bbaibbele yebo na? Kwiindilizya kubisya makani John Calvin, imuntu, wakalengwa mucinkonzya ca Yahuwah! Noyanda notayandi, swe inga twakosozya biyo twaambo mu bumboni oobu kuti moyo wa John Calvin wakali kusiya mbi, tiiwakamunikidwe mumuni, aboobo luciso lwabujayi ndwaakajisi mumoyo kuli Servetus. Mubwini, Calvin wakali moofu mumoza nkaambo kakucimwa ooku, alimwi nkaambo kaako, eeco cakamusinkila kusansulula jwi lya kasimpe cabululeme.17 Kwiindilizya kubona zintu, kutobelezya mbwaakeenda makani woonse, John Calvin lwakwe taakafutukide pe, kweendelanya ku Mangwalo:
"Pele bakandu, abatasyomi, basesemya, abajayi, abasimamambe, abaabo bacita bulozi, abakomba mituni ababeji boonse — busena bwabo buli muzyiba lya mulilo uuvwilima asulufa. Oolo ndolufu lwabili" (Ciyubunuzyo. 21:8).
"Mbuboobo mbotuzyi kuti tulimuzyi ikuti katubamba milawo yakwe. Ooyo muntu waamba kuti, 'Ime ndimuzyi,' pele taciti caamba milawo yakwe mubeji alimwi kasimpe takali muli nguwe" (1 Johane. 2:3-4).
"Alimwi mulizyi kuti kunyina mujayi uulaa buumi butamani bukkalila [buya kumbele] muli nguwe" (1 Johane. 3:15, NKJV).
Lyaci Giliki liyungizya bbala liyandika kapati mukampango ka 1 Johane 3:15 zimwi ziindi kasiigwa kumbali mubusanduluzi bwa Cikuwa. Eelyo bbala ndyakuti "kuzumanana" naa "kukkalilila" (NKJV) alimwi liiminina kuti bantu bajayi tabakwe buumi buteeli bukkalilila muli mbabo.
Ooyandwa oobala, mbweenya mbwaanga bajayi tabafutukide alimwi John Calvin wakali mujayi, nkokuti Calvin taakafutukide! Kuyungizya waawo, nkaambo kakuti batafutudwe balaa mudima mukuteelela makanaa moza, (BaEfeso. 4:18) alimwi Calvin taakafutukide kweendelanya bwaamba Mangwalo, saa ono
Calvin taakalaa mizeezo iilaa mudima mukuteelela makanaa moza? Yahushua wakaamba kuti iswe inga "twabazyiba" bantu kweendelanya amicelo yabo (Mateyo. 12:33) — kufumbwa naa ngu John Calvin nokuba muntu uumbi! Mbweenya buyo oobo, awalo Mwaapositolo John wakalemba kuti:
"Mbombuboobo mbotubazyi bana ba Yahuwah akuti mbaani bana ba Dyabooli: Kufumbwa uutaciti ciluleme tali mwanaa Yahuwah; nokuba yooyo uutayandi mwanookwabo" (1 Johane. 3:10).
Hena yebo inga waamba kuti Calvin ncaakacita kuli Servetus "cakaliluleme" na? Ikuti pe, aboobo hena eeci cimupa kuba "mwanaa Dyabooli" kweendelanya bwaamba kampango aaka atumwi twaambwa kale? Nokuba kuti bamwi kabalabalika akubwenta kujatikizya makani aaya, hena inga twakosozya makani munzilaa iimbi yiimpene ayeeyi na?
Kunyina bumboni bumbi buyandika kupima camaanu ciimo ca Calvin mu moza. Nokuba boobo, kuli baalumi bobile beelede kwaambwa aasyoonto buyo:
"Kuli ziindi zyobile zimwi zijatikizya Jacques Gruet a Jerome Bolsec. Gruet, ooyo Calvin ngwaakali kulanganya kuti muntu uutalyeendelezyi, wakalembede magwalo aafubaazya Nkuta ya Cikombelo alimwi, akulemya twaambo, wakakumbila Mwami muna Katolika waku France kuti anjile akati akulengulula mapolitikisi abupaizi bwamu Geneva. Kwiinda mukuzumizya kwa Calvin wakanyongolwa mutwe ku mulandu wakwaatula mfulumende. Bolsec wakacoka Calvin ncaakali kuyiisya kusalilwa kwakugama buumi, oolo lusyomo Bolsec, antoomwe abamwi banjaanji, ndwaakajana kuti lulasesemya. Wakatandwa kuzwa mudolopo mu 1551, pele wakajokezya kubalwana mu 1577 naakasimba bbuku lya buumi Calvin eelyo ndibaamupeda mulandu wa bulyato, bumpelenge mukusunga mali, a mulandu wa busikasaaza."18
Mbubuti muntu muzangi nokuba mwiyi mubeji mbwanga wasubulwa, ikuti buyo, kalibambide kweendela mumilazyo ya Bbaibbele? Paulu wakalembela Tito kaguminizya kaambo keni aaka, kalo katalikila mu kweezyekwa kuba musololi mu cikombelo
"Alimwi abe [silutwe] weelede kujatisya mulumbe uusyomeka mbuli mbuwakayiisyigwa, kutegwa akulwaizye bamwi alusyomo luzukide akulesya basikukazyanya. Nkaambo kuli bantu banjibanji batalayidwe bazangi, baamba zyabuyo abacengi, kapati aabo basikupalulwa. Beelede kuumuzyigwa, nkaambo banyonyoona mikwasyi kwiinda mukuyiisya nzyobateelede kuyiisya, alimwi bacitila boobo kutegwa bajane mpindu mubumpelenge" (Tito 1:9-11).
Cilisalede, aboobo, kuti mwiyi mubeji weelede "kuumuzyigwa," kutali kwiinda munzila ya kumujayigwa, mbuli bwaali kucita yooyo waatalisya bupaizi bwa Calvinizimu mukubwekelana anguwe kabelesya Mangwalo. Eeyi njenzila iili masimpe ya Bunakristu. [Aabo babala beelede kubikkila maanu kuti
Calvin awalo lwakwe wakali muzangi mbuli yooyo ngwaakawumpa acisamu waajisi Kasimpe ka Yahuwah!]
Ikuti mukonzyanyo wa Calvin kacili cipimyo, nkokuti ciindi ciboola batumwa ba Bakamboni ba Jehovah nanka ba Mormoni baakupompa akulyata tende amulyango wesu, swe tweelede kuboozyeka bakabule nguzu, akubapombaila kucisamu, akubayasya mulilo kubee no nkandela. Hena inga yebo weezyeezya Munakristu uubujula kacita cintu cili boobu, kutaambilizya mwiyi wabuleza uuzyibidwe kapati? Ikuti cacitika, hena yebo inga walisinikizya kusyoma kuti ooyo muntu uuli boobo wakali futukide akutalika kutobela mbwaakali kuteelela mulusyomo lwakwe?
Abalo, bamayi babeji beelede kwaambwa caantangalala mbuli Paulu mbwaakatondeka Hymenaeus a Philetus aabo bakali kunyonyoona lusyomo lwa Banakristu bamwi mbaakazyibene limwi Paulu:
"Nkabela majwi aabo alavwemauka mbuli cuute. Akati kabo kuli Hymenaeus a Philetus, aabo bakapambuka kulaale kuzwa kukasimpe. Balo baamba kuti kubuka kuzwa kubafu kwakacitika kale, aboobo banyonganya lusyomo lwa bamwi" (2 Timoteo. 2:17-18).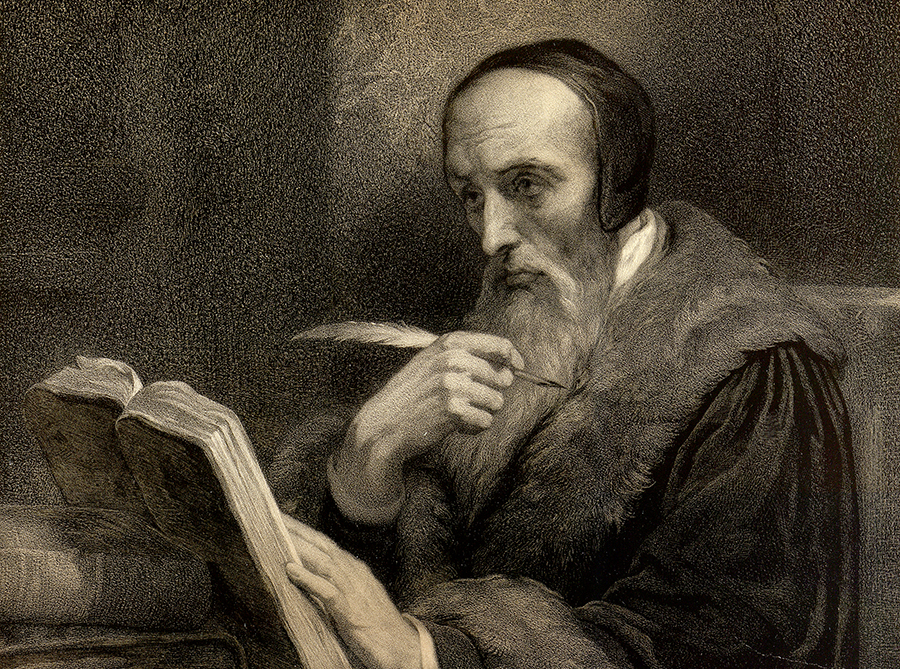 Nkaambo nzi Calvin ncaakatyola milazyo ya mangwalo eeyi? Mbwaanga malailile aakayoyelwa-moza ookwa Paulu (a mukonzyanyo) uujatikizya bwakusubula muzangi aakazyigwa canguzu a Calvin, hena tacikwe ntenda kuyeeyela kuti Calvin wakali kweendelezyegwa aamuya wiimpene ayooyo Paulu ngwaakajisi? Kuyungizya waawo, nkaambo nzi ootu tusimpe twa buumi bwa John Calvin ncotaambwaambwi mazubaano ngotupona? Bwiinguzi kumubuzyo iicaalizya ooyu bwalizyibya kale. Ncintu cuusisya bweemya alimwi ncobakazya batobeli ba Calvini aabo balyuulikide zina lyakwe! Mbwaanga bunji bwabo bakali ba evangeli alimwi cili munguzu ampuwo yabo kukwelelezya kapati kufumbwa cimwayilwa munyika yesu yoonse alimwi amunyika yoonse, aaya makani aamusololi wabo, ambweni mpasyoonto buyo, kuti kaali acimvwugwa. Bantu banji batalika buyo lino kumvwa twaambo tukankamusya tujatikizya Calvini eelyo nobabala twaambo ooto kwa ciindi citaanzi!
"Kunyina ciindi mbuli ceeci cakapa kuti misela ipimime mulimo ngwaakacita Calvin mukutola cibeela kujata akujaya musili waku Spain a sicikolo mwiyi wabuleza Michael Servetus mu 1553. Eeci caacitwa cakazimaanya kufumbwa Calvin ncaakagozyede alimwi ciciyungizya kubausya nsoni aabo bamukkomanina mazubaano."19
Kuli mibuzyo yotatwe iiciceede: (1) Hena John Calvin inga walulamikwa mumagwalo mukaambo kakujaya Michael Servetus? (2) Hena kucimwa kwabujayi, kweendelanya amangwalo, kupa kuti muntu aalilwe mumoza kusandulula Mangwalo cabululeme? (3) Hena mujayi ulakonzya kufutulwa kweendelanya bwaamba Ciyubunuzyo 21:8?
Boonse bwiinguzi oobu bwiimvwi amulumbe uudumide ngwaakali kuyandisya Calvin wakuti "kukakatila kwa basaante", akataa imwi. Mukubuka coolwe, musyobo wa Bunakristu ookwa Calvin nguucizumanana kumvwugwa munyika yesu, pele hena mbwateelela cileendelana a Mangwalo na? Kwiingula cakuzumina nkwakuti lusyomo lwa Calvin lwakusalilwa kwakugama buumi luli masimpe, nkokuti, bamwi bayoogama Kujulu [Ijulu my Bbaibbele tabuli busena nkobagama bafutukide.] alimwi bamwi bageme ku Mulilo nobayanda nobatayandi kwiina kusala!20 Eeci inga canyonganya Mangwalo manjaanji, kapati 2 Petulo 3:9:
"Mwami talelemi kuzuzika cisyomyo cakwe, mbuli bamwi mbobateelela kulelema. Walo ucimukkazyikila moyo, nkaambo tayandi kuti bantu bakafwidilile, pele kuti boonse bajane ciindi cakeempwa."
Kuyungizya waawo, ziiyo zya Calvin zyaamba kuti mulimo ookwa Yahushua aciciingano wakagola, nkaambo kweendelanya aciiyo eeco, walo taakatilila muntu uuli woonse bulowa bwakwe, pele buyo basale — aabo bakasalwa kuyoofutulwa. Eeci cilisazyidwe kukasyigwa mukampango ka 1 Johane 2:2: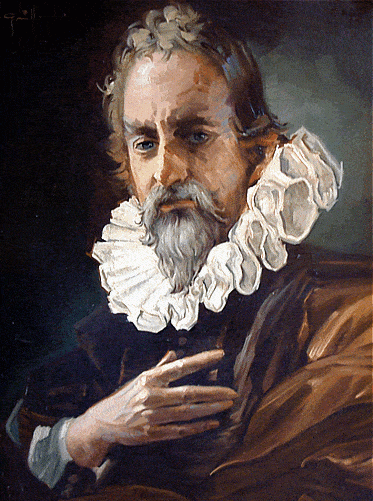 "Walo ngomulungo bwa zibi zyesu, alimwi kutali buyo zyesu pele azibi zyanyika yoonse."
Akwalo, ooko "kukakatila kwa basaante" kusendekezya kuti nguzu zya Yahuwah zinookwabilila muntu uufutukide ncobeni, nokuba uulaa zinyonyoono zilema buti nzyaakacita naakamanizya kulengululwa alimwi/ kufumbwa lusyomo lwabuzangi ndwanga walikumbatizya, aboobo ooko nkutyola mikonzyanyo ya mangwalo minjaanji amacenjezyo aayo aamba ciimpene akusyoma ooko!
Ceelede kulibonya aawa kuti, kuzwa kuli yooyo waatalisya lusyomo kusikila kuli ndiswe sunu, lusyomo lwa "kukakatila kwa basaante" (lizyibidwe kuti "kuti wavwunwa lyomwe ulimvwunidwe lyoonse") kanjaanji lwakatalika kusendekezya "kuzumizyigwa buumi bwakutafwa" ooko kwaambwa muzin lyakuti lweengelelo (langa muli Juda 3, 4). Eelyo lwiiyo lwa Calvin mwini mbulwaamuzumizya micito yakwe kulwana Servetus, Bantu banji mumazuba eesu mbaa sikasaaza, mbabeji, mbaacakolwa, bazwide bulyato, azimwi, kumwi kabaambilizya lufutuko. Ooku nkwiindilizya mulumbe wa lweengelelo uupindudwe wa Calvin — ooko kuyiisya "kwakayambukila mbuli kubola mubili kocili muzumi" kuzwa kumuntu ooyo wakali kuumpa muntunyina caantangalala kuti afwe alimwi kwamyaka yakacaalizya iili 10 amyezi ciloba ya buumi bwakwe, Kunyina nokuba asyoonto naakalilekelela mulandu ngwaakacita.
Lyoonse masizi ookwa "Servetus' anoolilaukila [Calvin] kufumbwa mazina aabalombwana bobile aaba naamvwugwa munyika."21


---
1 "Milandu yobile buyo, kubala bwini, eeyo Servetus njaakajailwa — kukaka kusyoma Baleza Botatwe akukaka lubbizyo lwa bana bavwanda" (Roland H. Bainton, Hunted Heretic, The Beacon Press, 1953, p. 207). Kaambo: Kujatikizya kukaka lubbizyo lwa bana bavwanda, Servetus wakati, "eeco ncilengelezyo ca Dyabooli, mbubeji busesemya bwakujazya Bunakristu boonse" (Ibid., p. 186.) Banakristu banjaanji mazubaano inga bapozomoka buyo "Ameni" wakulibikkabikka kukaambo aaka ka lubbizyo lwa bana bavwanda. Nokuba boobo, ncenciceeci, mucibeela, Servetus ncaakasingwa lufu lwa kujaigwa abaabo batobela Calvin!
2 Schaff-Herzog Encyclopedia of Religious Knowledge, Baker Book House, 1950, p. 371.
3 The Wycliffe Biographical Dictionary of the Church, Moody Press, 1982, p. 73.
4 Stephen Hole Fritchman, Men of Liberty, lyakalembululwa ku Kennikat Press, Inc., 1968, p. 8.
5 Walter Nigg, The Heretics, Alfred A. Knopf, 1962, p. 328.
6 Who's Who In Church History, Fleming H. Revell Company, 1969, p. 252.
7 Steven Ozment, The Age Of Reformation 1250-1550, Yale University Press, 1980, p. 370.
8 The Heretics, p. 326.
9 The Wycliffe Biographical Dictionary of the Church, p. 366.
10 John F. Fulton, Michael Servetus Humanist and Martyr, Herbert Reichner, 1953, p. 35.
11 The Heretics, p. 327.
12 Hunted Heretic, p. 214. Kaambo: Mu Bbaibbele tulabona ooyu musyobo wakukakatila lufutuko lwa muntu. Naakali kufwa kabwalala, sintolongo waku Philippi a Cornelius boonse bakavwunwa mulusyomo lwa kusyoma-akulyaaba buyo muli Yahushua.
13 Michael Servetus Humanist and Martyr, p. 36.
14 John Hus wakalwana buzangi bunjaanji mu Bukatolika bwaku Loma mbuli kusyoma kupindula cinkwa ca Ukkalisiti kuti cibe mubili abulowa ncobeni bwa Kristu, kulikotamika kuli Poopo, kusyoma mu basaante, kulekelela zinyonyoono kwiinda munguzu zya bapaizi, kuteelela baleli baanyika ziyume zitete amulandu kuulana makwebo zileleko zya leza. Hus awalo wakabilila Mangwalo Aasetekene kuti alikke abe mulazyo mutwaambo tujatikizya bupaizi azya lusyomo. Langa mubbuku lya The Wycliffe Biographical Dictionary of the Church, p. 201.
15 The Heretics, p. 326.
16 Ibid., pp. 328, 329.
17 Ngooyu mukonzyanyo, mukwiimpanya kaano ookwa Yahushua nkaakaamba ka nsaku zikomena mumuunda (Mateyo. 13:24-43) oomo Mwami swebo mwaakatwaambila kuti "muunda nje nyika" (v. 38), pele John Calvin wakayiisya kuti "muunda ncikombelo." Bala ncaakalemba Calvin kampango komwe-komwe gf verse commentary on Matthew's gospel.
18 The Age of Reformation 1250-1550, pp. 368,369. Bbuku lya Bolsec oomo mwaakatama Calvin mbuli mbwaakacita mu Histoire de la vie, moeurs, actes, doctrine, constance et mort de Jean Calvin,. pub. a Lyon en 1577, ed. M. Louis-Francois Chastel (Lyon, 1875).
19 Ibid., p. 369.
20 Augustine waku Hippo, mwiyi wabuleza muna Katolika, wakali mutaanzi kusendekezya lusyomo lwa kusalilwa kwakugama buumi ooko John Calvin nkwaakajana mizeezo yakwe.
---
Eeci cibalo citali ca-WLC cakalembwa aaba Dan Corner.
Twakagwisya mucibalo citaanzi mazina aabakomba mituni ngobayita Taata a Mwana, akubikka mucibaka cangawo mazina mataanzi ngubaapedwe. Kuyungizya waawo twakajokolosya mutumpango ntotulembulude akubikka mazina as Taata a Mwana, mbuli mbwaakalembedwe kutaanguna abalembi bamu Bbaibbele bakayoyelwa moza. Nkamu ya-WLC