(Matalikilo 2:1) Mbombubo oobu julu anyika, azintu zyoonse zili mumo mbuzyakalengwa.(Matalikilo 2:2) Lino mubuzuba bwaciloba Yahuwah wakalimanide mulimo wakwe ngwaakacita, mubuzuba oobo wakalyookezya kuzwa kumulimo wakwe woonse ngwaakacita.(Matalikilo 2:3) Lino Yahuwah wakabulongezya buzuba bwaciloba akubusalazya, nkaambo muli mbubo Yahuwah wakalyookezya kuzwa kumulimo wakwe woonse wakulenga ngwaakacita.
Nokuba kuti bbala lya 'Nsabata' taliko mubbaibbele lya Cikuwa, nkolili mu Bbaibbele litaanzi lyaci Hebulayo, oomo mulyaapandululwa kuti "wakalyookezya". Muzeezo wakulyookezya mubbala lyaci Hebulayo eelyo lyaamba Nsabata, wakasika kaindi kasyoonto kainda, alimwi uyeeme abuzuba bwa Nsabata kutali buzuba bwa Nsabata kuyaama amuzeezo ooyu. Kumatalikilo, nokuba boobo, eeli bbala lyakali kwiiminina kumana naa kulekezya, mbuli mu Matalikilo 8:22. Zimwi ziindi eeli bbala libelesyegwa kwaamba "kubamba Nsabata"naa "kusekelela Nsabata".
Kubala Bbaibbele lyaci Hebulayo lilasalazya kuti Nsabata italikila kumalengelo, kutobelanya ama Bbaibbele aasanduludwe ngotubala mazubaano inga muntu walibalila akumvwa kuti naa cilisalede eeci. Pele mu Bbaibbele lya ciindi camwami James, kwaamba Nsabata ciindi citaanzi kuli muciindi kuutana pegwa mulawo ku Mulundu wa Sinai. Aboobo, kutaminina kuti Nsabata yakapedwa ku Sinai, mucizuminano caba Juuda, nkaambo kanyina mutwe pe.
Insabata a Manna
(Kulonga 16:23) Eelyo walo wakati kulimbabo, "Mboobu mbwakalailila Mwami Yahuwah , juunza mbuzuba bwakulyookezya, mbuzuba busalala bwakulyookezya bwa Nsabata ku Mwami Yahuwah, kufumbwa ncomuyanda kukanga amukangile limwi, acalo ncomuyanda kujika amujikile limwi. Citikasyaale muciyobole mane kusikila cifumo." (Kulonga16:24) Mbubonya mbuli mbwaakalailila Mozesi, bakaziyobola eezyo zyakasyaala mane kuyoosika cifumo, tiizyakabija pe, alimwi tiizyakajisi mvwunyu. (Kulonga16:25) Buce Mozesi wakati, "Amulye eeci sunu, nkaambo sunu ni Sabata, mbuzuba bwakulyookezya bupedwe ku Mwami Yahuwah, aboobo taakwe ncomutijane ansi pe." (Kulonga16:26) Mweelede kuti kamubweza buzuba abuzuba kwamazuba aali cisambomwe, pele buzuba bwaciloba, mbuzuba bwa Nsabata, kuyoobula acomwe. (Kulonga 16:27) Lino mubuzuba bwaciloba bamwi bantu bakaya kuti bakabweze, pele taakwe acomwe ncobakaakujana. (Kulonga16:28) Mpoonya Mwami Yahuwah wakaambila Mozesi kuti, "Ino nywebo nobantu mulaleka lili kuuntuluzya malailile amilawo yangu? (Kulonga16:29) Amubone, mebo nde Mwami Yahuwah, ndimupede buzuba bwakulyookezya, nkankakaako ncemupeda cakulya cizulizya mazuba obilo mubuzuba bwacisambomwe. Oonse muntu kakkede buyo ooko nkwabede mubuzuba bwaciloba, taakwe muntu uutisiye civwuka cakwe mubuzuba bwa ciloba."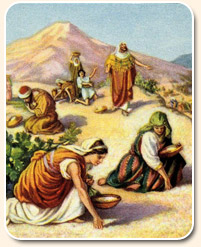 Kuzwa muzilembedwe atalaa aawa, inga twaamba zitobela: 1) Yahuwah wakalailila kubamba Nsabata; 2) Yahuwah wakaandaanya buzuba bwa Nsabata mukubaletela zibeela zyisikila mazuba obile zyamanna: manna akali muzibeela zyamazuba obile mubuzuba bwacisambomwe, cibeela eeci ticaabola pe, alimwi kunyina manna aakawa mubuzuba bwa ciloba, pele manna aakasiidwe kusikila cifumofumo mubuzuba butaanzi kusikila muli bwasanu, akabola: 3) bamwi bantu bakauntuluzya mulawo wa Nsabata, nkaako bakabaa mulandu mukucita boobo: 4) bantu tibakeelede kusiya zivwuka zyabo akuzwa anze kuyoobungilila manna mu Nsabata.
Kuzwa muli ceeci tulakonzya kukosozya kaambo kuti. 1) Nkaambo kakuti manna akapegwa mucibeela cisikila mazuba obile mubuzuba bwa cisambomwe, akuti kunyina manna a aakawa mubuzuba bwa ciloba, akuti manna aakasiidwe kusikila cifumofumo mumazuba aamwi, alimwi akuti manna aayo aakasiigwa kuzwa mubuzuba bwa cisambomwe kusikila mubuzuba bwa ciloba taakabola pe, eeci citondezya kuti Nsabata mbuzuba bwa mvwiki bwiindene kumazuba amwi aamvwiki alimwi tabuli buzuba busalwa amuntu lwakwe nokuba "cikombelo" pe. 2) Yahuwah wakalailila kuti beelede kutobela mulawo wakubamba Nsabata. Tiicakali cintu cakuliyandila mboyanda kucita , wakali mulawo.
Kuli kukazya kubamba Nsabata ooko kupegwa abantu kuzwa mu Mangwalo aaci Hebulayo. Aamba kuti mangwalo aayo 1) caamba buzuba bumwi muli aali ciloba, 2) kuti mbuzuba bwakulisalila mboyanda kucita, 3) kuti wakali mulawo waciindi cifwaafwi buyo, akuti 4) wakali mulawo waapedwe bama Juuda balikke buyo. Nceeci cibalo cimwaya kutaminina kutaanzi kobile ooku.
Insabata a Mulawo Wabulemu (Milawo ili Kkumi)
(Kulonga 20:8) Koibaluka buzuba bwa Nsabata, kuti ubusalazye. (Kulonga 20:9) mumazuba aali cisambomwe, kobeleka milimo yako yoonse, ( Kulonga 20:10) Pele buzuba bwa Nsabata mbuzuba bwakulyookezya bwakulemeka Mwami Yahuwah wako: muli boobo toyelede kubeleka milimo pe, noba nduwe webo lwako, nibaba bana bako, nibaba babelesi bako baalumi, nibaba babelesi bako bakaintu, niziba ŋombe zyako, naba mweenzu uuli mulubuwa lwako. (Kulonga 20:11) Nkaambo mumazuba aali cisambomwe, Mwami Yahuwah wakalenga julu anyika, aalwizi, azintu zyoonse zili mulinzizyo, pele mubuzuba bwa ciloba wakalyookezya: Ncenciceeco Mwami Yahuwah ncaakabuleleka buzuba bwa Nsabata akubusalazya.
Aaya majwi aajanwa mu Mulawo Wabulemu apandululwa kuti akwaamba cigaminina caantangalala kuzwa mumulomo wa Yahuwah, Lwakwe, kumbunga yabantu boonse, basikila zyuulunzuma, aabo bakazwa kucisi ca Ijipita. Tulakonzya kujana kwaamba mukani aaya kuti: 1) Mulawo waamba kuzinguluka kwa mvwiki, kutali buyo buzuba bomwe mumvwiki eeyo; 2) mulawo upede mazuba aali cisambomwe aakubeleka alimwi Nsabata mbuli mbwiitondezyegwa mukupegwa kwa manna, yeelede kuba buzuba butabelekwi naa butajatwi mulimo; 3) mulawo ulakasya basimalelo kupa milimo kubabelesi babo mubuzuba bwa Nsabata; 4) babelesi baambwa kuti mbana, babelekela simalelo, banamasi, abanyama bavwubwa, boonse balaangulukide kulyookezya kuzwa kumilimo yabo mu Nsabata; 5) Nsabata yeelede kwiibalukwa mumazuba aali cisambomwe aamvwiki, kutegwa mulimo ulondolwe akucitwa cakumaninina mumazuba aayo akulekela boonse babeleka kuti balyookezye mu Nsabata kakunyina kuyanda kumanizya mulimo uutaninga mana kucitwa; 6) uulaa munzi weelede kubona kuti boonse bakkede amunzi wakwe beelede kubamba Nsabata mubuzuba oobo; 7) mulawo wabulemu wakubamba Nsabata uyeeme akaambo kakuti bulemu bwakujulu mbobulaanguzu zyabulengi, nkako oobo bulemu mbobwakaandaanya, kuleleka, akusetekanya buzuba oobo kuzwa kumalengelo.
Kuzwa mucibalo eeci tulakonzya kusokozya kaambo kuti 1) zileleko zyamu Nsabata akwiibamba, ncintu ciindilizya aciindi eelyo lyakapegwa manna; 2) kuti kubelesya bantu bamukwasyi, babelesi, kulanganya beenzu, akubelesya banyama bwavwubwa mumilimo ncintu cizumizyidwe; 3) Nsabata tiili buyo yabana ba Isilayeli balikke pe, pele ijatikizya banamasi abanyama abalo; 4) Nsabata ijatikizya mulimo wakulijanina zintu zyabukkale mubuumi bwamuntu; 5) Nsabata ilakosozya nguzu zyabasimalelo mpozyisikila kweendelezya atalaa babelesi babo.
Eeci cibalo cimwaya kutaminina kobile ooko kwaamba kuti Nsabata iyeeme aMangwalo aaci Hebulayo. Calasalala lino kuti Nsabata ijatikizya bweende akataa bantu, bweende akataa bantu a Mwami Yahuwah, alimwi abweende akataa bantu abanyama mbobavwubide, kutali buyo kuba mulimo wabupaizi, nkaambo iyumya kutondezya lwaanguluko lwababelesi akukosozya aasikila nguzu zyabweendelezi bwa basimalelo. Ilajatikizya kwiinda abweende bwaba Juuda kusikila abweende bwabantu boonse. Ilapa lwaanguluko kubantu akubanyama bwavwubidwe. Mulimo wakubelekela zyintu zyabukkale bwabantu mbocitali cintu cilibuyo mumulaka wabantu bomwe , pele ncintu cili munyika yoonse, kukasya lwaanguluko lwaambwa mumulawo wa Nsabata kubantu bana masi batali ba Juuda, tacili cintu cizumizyidwe pe.
Mbokuli mulazyo wa Nsabata uli munyika yoonse, mbweenya acalo ciindi ca Nsabata mboceelede kutaalukila munyika yoonse. Nsabata tiiyelede kumwayigwa mbweenya mbuli bantu lyoonse mbobayanda cakulya. Bantu banji bayeeya kuti Nsabata yakamanina akukankaminwa kwa Kristu. Nokuba boobo, kukankaminwa kwa Kristu tiikwakalesya bantu kuyandaula cakulya, aboobo takukonzyi kulesya kaambo kakuti bantu baleelede kulyookezya kuzwa kumilimo yabo.
Insabata: Cizuminano Citamani
(Kulonga 31:13) "Ubaambile Baisilayeli kuti, 'Muleelede kububamba Nsabata zyangu: nkaambo buzuba oobu mbwacitondezyo akati kandime andinywe alimwi abalunyungu lwanu,; kutondezya kuti mebo nde Mwami Yahuwah ndakamusalazya nywebo.(Kulonga31:14) Aboobo muleelede kububamba buzuba bwa Nsabata, nkaambo bulisetekene kulindinywe: Kufumbwa muntu uutabubambi akubusalazya uleelede kujaigwa: muntu woonse uubeleka mulimo mubuzuba bwa Nsabata uyoogwisigwa akati kabantu bokwabo. (Kulonga 31:15) Mumazuba aali cisambomwe muleelede kubeleka milimo yanu, pele buzuba bwaciloba mbuzuba bwa Nsabata bwakulyookezya, bulasalala ku Mwami Yahuwah: kufumbwa uucita mulimo mubuzuba bwa Nsabata oobo, uyoojaigwa ncobeni. (Kulonga 31:16) Aboobo bana Isilayeli baleelede kububamba buzuba bwa Nsabata, akububamba mumazyalani oonse aayooboola akububamba kuti bukabe cizuminano citamani.
Nsabata yabonwa kale muzibalo zyainda kuti izyila kumalengelo, kiili buzuba bwiindene bwa mvwiki, bweelede kutobelwa aboonse, bujatikizya bweende akataa bantu mumisela yoonse, kutali bupaizi bwalo bulikke pe. Eeci cibalo citondezya Nsabata munzila mpya. Zyaambwa mucibalo eeci zipya nzyeezyi: 1) Nsabata ncitondezyo akataa Mwami Yahuwah abana ba Isilayeli; 2) Nsabata ibeleka kwiibalusya bana Isilayeli kuti Yahuwah ulabasalazya akubaandaanya; 3) kujaigwa nkaambo kakutyola Nsabata mucibalo eeci kupedwe kuti kujatikizya Isilayeli. Bana masi abanyama balisangene mu Nsabata, mbuli mbokwaambwa Mumulawo Wabulemu.
Katuyeeme amakani aaya, tulakonzya kukosozya kaambo kuti kuli zibeela zya Nsabata zijatikizya nyika yoonse, mbuli bwaambwa mu Mulawo Wabulemu, alimwi kuli zibeela zya Nsabata zyeelede kujatikizya bana Isilayeli balikke. Cibeela cilibonya kapati ncakuti Nsabata yeelede kuba ko lyoonse. Nkaambo kakuti kuli zibeela zya Nsabata zyanyika yoonse azibeela zyakuti Nsabata yeelede kuba lyoonse, eeci ncicaaletelezya kuzingwa. Bana Kristu banji bakasowa zibeela zyeelede kuba ko lyoonse zitajakizya nyika, akulamatila zyeezyo zyamazuba masyoonto buyo.
Mulawo wabulemu ulilembedwe mumulumbe wa Mozesi mu Ciibalusyo 5, pele oomo mwalo ulembedwe kugaminina bana Isilayeli. Eeco cibeela ca Nsabata cilasalazyigwa mukampango katobela.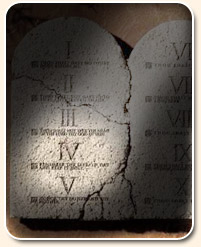 (Kulonga 35:2) Mumazuba aali cisambomwe, milimo yeelede kucitwa, pele buzuba bwaciloba buyooba buzuba busalala kulindinywe, mbuzuba bwakulyookezya bupedwe ku Mwami Yahuwah: kufumbwa muntu uyoocita mulimo mulimbubo uleelede kujaigwa.(Kulonga 35:3) Alimwi tamweelede akukutula mulilo mumaanda aanu mubuzuba bwa Nsabata."
Makani mapya aali mukampango aaka akasya kukunka mulilo muŋanda mubuzuba bwa Nsabata. Tacisalede kuti naa oobu mbuzuba bwiindene mbwa Nsabata. Pele cisubulo cakujaigwa, nokuba boobo, azyimwi zyisangene mukampango kasolola, zyitondezya kuti eeci coonse cijatikizya buyo bana ba Isilayeli.
(Bapaizi 19:3)Mweelede umwi aumwi wanu kulemeka banyina awisi, nkabela mubambe Nsabata zyangu. Ndime Mwami Eloah wanu.
Eeci caambwa waawa nkwiinduluka kuyumya caambwa mu Mulawo Wabulemu. Zyoonse zyimwi zyaambwa nzyakukasya buyo. Aawa mpaalibonya cibeela ca Nsabata ciguminizya nyika yoonse alimwi citamani.
(Bapaizi 19:30) Mweelede kubamba Nsabata zyangu, akulemekezya civwuka cangu: Ndime Yahuwah.
Aaka kampango takalondokede kumvwika kabotu: Tacisalede kuti naa kaamba mapobwe aamwaka, Nsabata yamumvwiki, naa zyobile eezyo antoomwe. Pele inga twaamba kuti eeci caambwa waawa ciyumya Nsabata yamu mvwiki.
(Bapaizi 23:3) Mumazuba aali cisambomwe mulimo weelede kucitwa: Pele mubuzuba bwa ciloba mbuzuba bwa Nsabata bwakulyookezya, busetekene, muswaangano uusalala; inywe tamweelede kucita mulimo mulimbubo: ni Nsabata yokwa Yahuwah muzikkalilo zyenu nyoonse.
Milimo yabupaizi kujatikizya Nsabata amapobwe aamwaka amwi aacizuminano cina Mozesi alaambilizyidwe mu Bapaizi 23 a Myeelwe 28:9,10. Eeyo milimo iguminizya zyipaizyo zyabanyama, zyakulya azyakunywa. Ncintu ceelede kwiibalukwa kuti eeyi milimo yabupaizi yakapandulwidwa kujatikizya makani aa Nsabata mukampango aaka, nkaambo yakaba makani aakuzwanganina mu ekklesia wakutaanguna. Mapobwe aamwaka aambwa kuti ni Nsabata aawa, mbuli buzuba bwa Lumvwano naa Kunununa mu Bapaizi 16, pele aaya aliimpene ku Nsabata yamu mvwiki. Aumwi mulimo wabupaizi uuli mu Nsabata wakali wakubikka cinkwa atabule mu civwuka cakukombela. (Bapaizi 24:8) Mu Nsabata ili yoonse weelede kubikka cinkwa kunembo lya Yahuwah lyoonse, eeco cizyila kubana ba Isilayeli mucizuminano citamani.
Kaambo keni ncotubelesyela bbala lya Ekklesia kutali cikombelo eelyo notwaamba basyomeka bokwa Yahuwah munkamu ya WLC, nkaambo kakuti, ibbala lya "cikombelo" talisanduludwe cabululeme mbuli mbulyaali kwaamba kutaanguna muci Giliki, "Ekklesia." Mucizuminano Cipya, Ekklesia caamba baabo Baitidwe Kuzwida Anze. Ibbala lya "cikombelo," eelyo likulwaizya kwaamba nkamu, aboobo, nkusandulula kutaluleme ooko kwatakeelede kubelesyegwa pe. Bana Kristu mbambabo ncobeni Baitidwe Kuzwida Anze. Basikwiiya bamasimpe beni bokwa Yahushua mbaba Itidwe Kuzwida Anze lya zikombelo abupaizi buwide bwamu Bbabbuloni. Eelyo lwiito lwakutija Bbabbuloni nolumvwugwa, kunyina uceelede kupiluka kuzikombelo zyaku Bbabbuloni amisyobo yabupaizi bwawo.
Kucimbwaulwa kwa Nyika Yacisyomyo kwakajatene a Nsabata yakulyookezya kwanyika mumwaka waciloba mbuli mbokwaambwa mu Bapaizi 25. Eeci taciguminizyi Nsabata yamuvwiki pe. Makani aaya, aya kumbele mucibalo citobela, pele Nsabata yamuvwiki ilayumya kwaambwa mukampango kabili. (Bapaizi 26:2) Mweelede kubamba Nsabata zyangu, akulemeka civwuka cangu cakukombela: Ndime Yahuwah.
Mucilembedwe cicaalizya mumabbuku aa Mozesi kuli kaano kamanyongwe. (Myeelwe 15:32) Eelyo bana ba Isilayeli nibakali munkanda, bakajana muntu uutebba nkuni mubuzuba bwa Nsabata.
Cisubulo cakujaigwa nkaambo kakutyola Nsabata, eeco cakatondezyegwa muciyubunuzyo cabulemu, cakacitilwa amuntu ooyo mukaambo aako. Mulimo wabulemu wa Nsabata, aboobo wakatondezyegwa mumajwi ataambiki aawa. Yahuwah wakalisinizyide amakani aa Nsabata mbuli mbucaayubununwa mumabbuku aa Mozesi.
Mukumanizya kaambo, inga twaamba kuti mabbuku aa Mozesi atondezya kuti Nsabata kusikila mazubaano kuzwa kumalengelo, yeelede kuba buzuba butacincaulwi, butasezyegwi, buzuba bwini bwaciloba, bwa mvwiki yamu Bbaibbele, alimwi mbuzuba bujatikizya uli ooonse, bukwabilila lwaanguluko lwamuntu abanyama, munyika yoonse alimwi akutamani, oobo bulesya milimo yaabuzuba kuti ibikkwe ambali, akupa ciindi cakuti bantu baliibe kuzwa kumilimo yabo akubabunganya antoomwe kuti bapaile. Kumbali lyakuba iitamani, alimwi iiguminizya nyika yoonse, yakalaa cibeela cijatikizya bana Isilayeli, citondezyo ca cizuminano eeco cakazuminanwa abana Isilayeli, eeco cakusubulwa calufu kuti watyola Nsabata alimwi cakalembwa kusanganya kucibeela ca Nsabata camilimo yakupaizya banyama, zipaizyo zyakulya azyakunywa, akucinca cinkwa mucivwuka.
Insabata: Mumusela wa Bami
Mumabbuku aamisela, Nsabata yaambwa buyo asyoonto mukwiindwa ambali. Eeci ncecibonwa mukaano kamukaintu muna Shunamaiti. (2 Bami 4:23) Alimwi wakati, Hena ulaunka kuli Nguwe buno buzuba? nkaambo sunu teesyi buzuba bwa mwezi mupya, nokuba Nsabata. Nkabela walo wakati, Inzya, cili kabotu.
Mucibalo ca 2 Bami 11, kuli kaano kakunjizyigwa kwa Josiya mubwami. Adama Clarke muli nzyaakalemba zijatikizya Bbaibbele, waamba zitobela amakani aa Nsabata mucibalo eeci. "Kulangika kuti Jehoiada wakasala buzuba bwa Nsabata kuti aambilizye kuti kuli mwami mupya mukubusi, nkaambo bwakali buzuba bantu nobabungene antoomwe, aboobo kubungana kwabantu camaseseke inga ticaaba cintu caabonwa aawo. Kaano aaka kaliindulukidwe kulembwa mu 2 Makani 23.
Nsabata ilaambwa ciindi cicaalizya mubbuku lya Bami ( 2 Bami 16:18) Alimwi civwumbilizyo camu Nsabata eeco ncibaayakilizyide muŋanda, amulyango wakunjilila mwami anze, walo wakatoleela zyoonse eezyi kumwami waku Assyria.
Ibbuku lya Makani lilaambilizya milazyo aimwi ya mabbuku aa Mozesi. Citaanzi caambilizya cinkwa camu Nsabata. (1 Makani 9:32) Alimwi basazinyina bamwi, bana ba Kohati, mbibakali kubamba cinkwa, akucibamba mu Nsabata ili yoonse.
Zipyaizyo ziimpene zyamu Nsabata zilaambilizyigwa azyalo. (1 Makani 23:31) Akuumpilizya zyipaizyo kuli Yahuwah mu Nsabata, mumyezi mipya, amumapobwe aabikkidwe ambali, mumyeelwe yazyo, kutobelezya malailile aazyo, kunembo lya Yahuwah. (2 Makani 2:4) Amulange, Ime ndayaka ŋanda kuzina lyokwa Yahuwah Eloah wangu, akwiipa kuli Nguwe, akumuumpila tununkilizyo kunembo lyakwe, akumupa cinkwa lyoonse, azipazyo zyacifumofumo akumazuba, mu Nsabata, amumyezi mipya, amumapobwe aabikkidwe ambali ookwa Yahuwah Eloah wesu. Ooyu ngo mulazyo wa Isilayeli akutamani. (2 Makani 8:13) Mumweelwe wabuzuba abuzuba, kutobelezya mulawo wa Mozesi, amu Nsabata, amu myezi mipya, amumapobwe aasetekene, ziindi zyotatwe amwaka, amupobwe lyacinkwa citakwe bumena, amupobwe lya mvwiki, amupobwe lyamavwuka. (2 Makani 31:3) Wakacimbaula cibeela ca mwami kuzwa kuzyipaizyo zyuumpwa, akuzwa kuzyipaizyo zya cifumofumo azya kumazuba, azyipaizyo zyamu Nsabata, azya myezi mipya, azyamapobwe aabikkidwe ambali, mbuli mbokulemebedwe mumulawo ookwa Yahuwah.
Bbuku lya Makani lilaambilizya mulumbe uujaikizya kulijata alimwi uuyeeme a Nsabata mbuli mbotutibone akale. (2 Makani 36:21) Kuzuzika jwi lya Yahuwah kwiinda mumulomo wa Jelemiya, kusikila nyika niyaalyookezya mu Nsabata zyayo: nkaambo lyoonse niyaanyina cilimidwe yakali kulyookezya Nsabata, akuzuzika myaka ili makumi cisambomwe amyaka kkumi.
Ooyu muzeezo wakugwisya Nsabata amilazyo ya Nsabata zyakulyookezya kuzwa anyika, ncecintu caapa kutolwa mubuzike ku Bbabbuloni alimwi cilaambilizya a Nsabata mubbuku lya Nehemiya, kapati kuya kumamanino aacibalo cakkumi acatatu. Aawa kwakali kuyandisya kulesya cintu caapa kutolwa mubuzike nkaambo kakubikka Nsabata ambali. Nehemiya ulibwene kuti Nsabata nciyubunuzyo cabulemu kucigaminina, kutali buyo kuba cina Mozesi. (Nehemiya 9:14) Alimwi wakabazyibya abalo zintu zisetekene zyako, akubalailila milazyo, nzila, amilawo, kwiinda mujanza lyokwa Mozesi mulanda wako. Pele Nehemiya tasiide ambali milimo yabupaizi iicitwa mu Nsabata. (Nehemiya 10:33) Nkaambo cinkwa, anyama yakupaizya lyoonse, akuumpilila lyoonse, mu Nsabata, amumyezi mipya, amumapobwe aabikkidwe ambali, azyintu zyisetekene, azyipaizyo zyacinyonyoono kuti zilete lumvwanno abana Isilayeli, alimwi amulimo woonse wamuŋanda yokwa Yahuwah.
Nsabata ili mu mabbuku aa Mozesi iyeeme akuyandaula cakulya. Eeci ncecibeela ca Nsabata kunyika yoonse, kuleka mbuli mulimo wabupaizi, ooyo waambwa muli Nehemiya. Walo waamba kuti, kutali buyo kutebula, kubungilila, akubamba cakulya mu Nsabata kuti ncecikasyidwe, pele akuula akwalo kulikasyidwe. (Nehemiya 10:31) Alimwi bantu baanyika eelyo nibaakaleta zyintu zyamakwebo mu Nsabata kuti bauzye, iswe tiitwakabaula pe mu Nsabata, nokuba mubuzuba busetekene: alimwi twakasiya mwaka waciloba, akuleka kusesa zikwelete zyoonse.
Insabata: Kusyoma muli Yahuwah
Kuli kaambo kali mukati kamoyo mwini kajatikizya kulesyegwa kuyandaula cakulya mu Nsabata. Eeci cilalibonya kuzwa mukaano ka Malengelo amukaano ka manna, pele aaka kaambo kalaboola lwako keni muli Nehemiya amwalo. Mulimo wa Nsabata wakali wakulesya bantu kuyandisya kulilanga kuti bakalijanina cakulya kwiinda munguzu zyabo zilikke buyo. Ooku kubalesya kucita boobo mu Nsabata kuti balizeeze, yakali nzila yakubayeezya kuti aaba bantu baciyeeme a Mulengi wabo kuti abape nzyobabulide mumaumi aabo.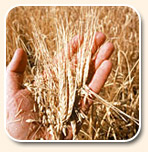 Ooku kuyandisya kuyandaula cakulya mu Nsabata kulibonya kapati mucibalo cakkumi acatatu. (Nehemiya 13:15) Mumazuba aayo Ime ndakabona mu Juda bamwi kabakanda masaansa mucikandilo mu Nsabata, akuleta misunta, akukulaika mbongolo; a waini, masaansa, amisyobo misyobo yamikuli, eeyo njibaaleta mu Jelusalema mubuzuba bwa Nsabata: nkako Ime ndakabakalalila mubuzuba oobo nibaali kuulisya zyakulya.(Nehemiya 13:16) Kwakali baalumi bamwi baku Taile abalo mukati oomo, aabo bakaleta nswi, aimwi misyobo yazyintu zyakuuzya, akuulisya zyintu eezyo mu Nsabata kubana ba Juda, amu Jelusalema. (Nehemiya 13:17) Mpawo Ime ndakalwana abapati bamu Juda, akubaambila kuti, Ninzi cibyaabi eeci ncomucita inywe akusofwaazya buzuba bwa Nsabata? (Nehemiya 13:18) Hena bamauso, kutali Eloah wesu, teesyi baatuletela cibyaabi eeci, mumunzi wesu? Pele muciyungizya kuleta bukali anyika ya Isilayeli nkaambo kakusofwaazya Nsabata. (Nehemiya 13:19) Nkabela, eelyo milyango ya Jelusalema nikwaatalika kusiya kumangolezya kiitana sika Nsabata, Ime ndakalailila kuti milyango ijalwe, akulailila kuti itakajulwi kusikila Nsabata ikainde: nkabela bamwi balanda bangu Ime ndaababikka amilyango, akubalailila kuti babone kuti kunyina mukuli uuletwa mukati mumunzi mubuzuba bwa Nsabata. (Nehemiya 13:20) Aboobo basambazi, abaulisya misyobo misyobo yazyintu, bakalala mukkoce lyamunzi wa Jelusalema ciindi comwe naa zyobile kulindila Nsabata kuti iinde. (Nehemiya 31:21) Nkabela Ime ndakabacenjezya, akubaambila kuti, Nkaambo nzi ncomukkalila mukkoce lyamunzi anze lyabwaanda? Kuti mukainduluke kucita boobo, Ime njooboola akumulwana inywe. Kuzwa kuciindi eeco kuya kumbele aamazuba kunyina balo nibakaboola limbi mu Nsabata pe. (Nehemiya 13:22) Alimwi ime ndakabalailila kuti Balevi beelede kulisalazya, alimwi beelede kuboola akugatela milyango yamunzi, akusalazya buzuba bwa Nsabata. Kondiibaluka, O Eloah wangu, muli ceeci nceekacita acalo, akundikwabilila muluse lwako lupati.
Ooku kulesya mulimo wakuyandaula zyintu nzyobulide mubuumi bwako mu Nsabata, takwaambidwe bwini mumabbuku aa Mozesi. Mukaano ka manna, kuli makani aakulesya kutebba nkuni zyakujisya cakulya, pele kumbali lyayaayo kunyina zinji zyaambwa pe. Eeci cibalo muli Nehemiya cigeme kwaamba kubweza mikuli, kuula akuulisya cakulya kuti azyalo zyilikasyidwe.
Kukosozya makani, mabbuku aalembedwe makanaa misela, ayungizya buyo asyoonto kuluzyibo lwesu lwamakani aajatikizya Nsabata. Pele taatugwasyi kuteelela kaambo ncotweelede kulekela milimo yesu mubuzuba oobo. Cakutaanguna, ncakubweza mikuli, kuula akuuzya cakulya zyilikasyidwe, eeci ncintu cisalazya ceeco ncotutasalazyilwi mumabbuku aa Mozesi. Kuguminizya Nsabata mukani aakuyandaula cakulya aawa cilasalazyigwa cigaminina, kutegwa iswe tuteelele Nsabata mbwiilaa bulemu akututondezya kuti mubwini tuciyeeme, acileleko cabulemu kuti citupe nzyotubulide akutupa nguzu zyakuleka milimo yesu cakuzwidilila, kutali kuyaama amilimo yanguzu zyesu zyilikke buyo pe.
Aawa ciyandika kumvwisya ncakuti inguzu zyabuntu zyakulijanina nzyotubulide mumazuba aali cisambomwe, zyeelede kwiima akulizeeza kuti zyoonse nguzu eezyi zyintu nzyotubelekela, tuzijana kwiinda mukuyaama lyoonse ali Yahuwah uujisi buumi abusani bwesu alimwi ooyu ngomulimo ncobeni wa Nsabata kuli ndiswe. Bana kristu, mukwaalilwa kuteelela kuti Nsabata nciyubunuzyo cakuti iswe tuciyeeme ali Yahuwah kuti tujane zyoonse nzyotujisi akuti tubaa buumi, ngomuyanda wabana kristu wakwaalilwa kuteelela bweende bwa luse lwabulemu mukutupa lufutuko abuumi butamani abwalo.
Insabata a Ntembauzyo
Nokuba kuti Intembauzyo ndibbuku lyamipailo lya tempele lyabili, kubikkilizya amulwi wazyeelede kucitwa mukukomba mu Nsabata amumazuba aasetekene amwi aabu Juuda, Nsabata lwayo tiiambwi kanjikanji. Yaambwa buyo kumatalikilo aa Ntembauzyo kulikke mbuli mutwe wa cibalo ca Ntembauzyo cimwi. (Intembauzyo 92:1) Intembauzyo naa Nyimbo yabuzuba bwa Nsabata. Ncintu cibotu kupa kulumba kumwami Yahuwah, akwiimba kutembaula zina lyakwe, O Ulaatala kapati.
Kulangikaanga cibalo ca Intembauzyo cane coonse, eeco cilaa Intembauzyo 92, cakalembelwa mulimo wakukomba mu Nsabata.
Insabata a Bashinshimi
Bashinshimi, bageme amakani aakulijata kweendelana abuzuba bwa Nsabata, mbweenya mbuli mbobaamba muzibeela zimwi zya Mulawo. Eeci tulacibona kumatalikilo aamushinshimi Izaya.
Izaya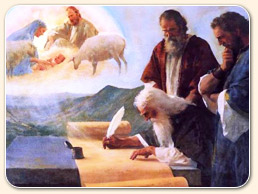 (Izaya 1:13) Mutanikuleti kabili zipego zyitakwe mulimo; zinunkilizyo zilatondwa kuli ndime; myezi mipya a Nsabata, kubungana miswaangano yankamu, Ime inga nsyelekeli kuti zicitike; zilisofweede, amiswaangano isetekene ayalo mbweenya.
Aawa mwami Yahuwah ulatongooka kuli Izaya mushinshimi kuti, kuupaupa ameso mukutola kumbele misyobo yabupaizi akuvwumbila kutundulula bantu, eezyi taziyandi pe. Eeci ncecintu cini bunji bwa bashinshimi ncobakalalila, atalaa zimwi zyintu zyakutongooka. Eeci cibalo cili muli Izaya cigaminina kwaamba milimo yabupaizi iicitwa mu Nsabata.
Pele Izaya ulalanganya amakani aakulijata mubuzuba bwa Nsabata aalo. Aawa Izaya ulanganya mulimo wakubamba Nsabata mukukulwaizya bululami, ambwiibeleka mukulesya bantu kuti batanoociti cibyaabi. (Izaya 56:2) Walelekwa muntu uucita ceeci, mwanaa mwaalumi ooyo uuzumanana kucita ceeci; ooyo uubamba Nsabata akutaisofwaazya, akulesya janza lyakwe kuti litaciti cibyaabi.
Izaya ulalanganya kuti muntu Wamasi ooyo wakasanduka kuti atalike kukomba Eloah wancobeni, awalo ulaa mulimo wakubamba Nsabata. Tayelede kulyaandaanya abana Isilayeli pe. (Izaya 56:3) Naba mwanaa mweenzu, ooyo wakalisanganya kuli Yahuwah, teelede kwaamba kuti, Yahuwah wandizandula kuzwa kubantu bakwe: naba uuzibidwe kwaamba kuti, Amulange, Ime ndicisamu cakayuma pe.
Bama Juuda abantu bakujwe, muzilengwa zyabo balanganya kuti bana ncintu cipati mumaumi aabo. Izaya aawa utondezya bupati bwakubaa bana Akataa nyika ya Kujwe akubelesya ceeco kuti ayumye kwaamba bupati bwa Nsabata. Walo ulatondezya kuti kubamba Nsabata nkuyobola zyintu ziyandisi kujulu alimwi ncintu ciinda kuyandika kwiinda kubaa bana. (Izaya 56:4) Nkaambo mboobu mbwaamba Yahuwah kuli baabo bazibidwe babamba Nsabata zyangu, alimwi basala kucita zyintu zindikondelezya, akujatilila cizuminano cangu; (Izaya 56:5) Akwalo kuli mbabo Ime njoobapa ŋanda yangu alimwi mukati kalubuwa lwangu njoobapa zina liinda leelyo lya bana basankwa abana basimbi; Ime njoobapa balo zina litamani, eelyo litakamani pe. (Izaya 56:6) Abalo basankwa bamweenzu, aabo balisanganya kuli Yahuwah, kuti bamubelekele, kuyanda zina lya Yahuwah, kuti babe balanda bakwe, uli oonse uubamba Nsabata akuleka kwisofwaazya, akujatilila cizuminano cangu, awalo mbweenya.
Aabo bakazya kuti Nsabata yakamwaigwa balanga buyo amilimo yabupaizi amilazyo ya Nsabata. Tabalangi amulimo wini wa Nsabata wakuyumya kutondezya kuti iswe tuciyeeme ajanza lyokwa Yahuwah mukutukobelela muli zyoonse nzyotubulide mbuli balanda bakwe. Kwiinda mumulimo ngweenya ooyu, tabalangi kasimpe kakuti Nsabata tiili buyo mulimo, nokuba cintu cikwabilila bantu abanyama mubweende bwamaumi aabo, pele Nsabata lwayo ncintu cakukondelwa. Uli oonse uubamba Nsabata yakasimpe wakamvwa kukondwa ooku. Izaya awalo ulatondezya eeci cibeela cakubamba Nsabata. (Izaya 58:13) Kuti unyone matende aako mu Nsabata, akuleka kucita zyintu zyakulikkomanisya omwini mubuzuba bwangu busetekene; akwiita Nsabata kuti ncintu cikondelezya, iisetekene kuli Yahuwah, iilemekwa; akumulemekezya walo, mukutacita nzyoliyandila omwini, nokuba kulikkomanisya munzila yako webo, akutaambaula majwi ngoliyandila...
Kumanizya kaambo, Izaya utondeka kumazuba aacizya kumbele mbwiiyakubambwa Nsabata. Kufumbwa buyo mbwalanganya cishinshimi eeci muntu, Nsabata yeelede kutola cibeela cipati akati kakukkomana nkaambo kakuzyokela kuzwa kubuzike kwaba Juuda nokuba munyika mpya iicizya. (Izaya 66:23) Alimwi ciyoocitika kuti kuzwa kumwezi mupya omwe kusikila kuli umwi, kuzwa mu Nsabata yomwe kusikila muli imwi, boonse bayooboola akukomba kunembo lyangu, mbwaamba Yahuwah.
Jelemiya
Jelemiya waamba Nsabata asyoonto buyo kwiinda Izaya. Walo uyumya kwaamba milazyo yakubamba Nsabata eeyo iijanwa mubbuku lya Nehemiya. Bbuku lya Jelemiya lyakalembwa bbuku lya Nehemiya kalitana lembwa, nkako ncoliboneka kuti ndilyaagwasyilizya Nehemiya muli nzyaakalemba akucita. (Jelemiya 17:21) Mboobu mbwaamba Yahuwah; Amupakamane lwenu nywebo, mutabwezi mukuli nuuba buti mubuzuba bwa Nsabata, alimwi mutanjizyi mukuli mumilyango ya Jelusalema; (Jelemiya 17:22) Alimwi mutabwezi mukuli kuzwa mumaanda eenu mubuzuba bwa Nsabata, nokuba kucita mulimo uuli oonse, pele amulemekezye buzuba bwa Nsabata, mbuli mbweekalailila bamauso....(Jelemiya 17:24) Nkabela ciyoocitika kuti, kuti mwanditeelela ime, mbwaamba Yahuwah, akuleka kunjizya mikuli mumilyango ya munzi ooyu mubuzuba bwa Nsabata, pele kamulemekezya buzuba bwa Nsabata, akuleka milimo muli mbubo;...(Jelemiya 17:27) Pele kuti nywebo mutanditeeleli akusalazya buzuba bwa Nsabata, akutabweza mukuli, nokuba kunjila mumilyango ya Jelusalema mubuzuba bwa Nsabata; nkabela ime njookutula mulilo mumilyango yamunzi ooyu, alimwi uyoowumpa maanda aali mu Jelusalema, alimwi tuukakonzyi kuzimwa pe.
Nkuzwa muli zyaalembwa a Jelemiya oomo Nehemiya mwaakabona kuleka kubamba Nsabata mbukwaaletelezya kutolwa buzike ku Bbabbuloni.(Malilo 1:7) Mumazuba aamapenzi aakwe akweendeenda kwakwe, Jelusalema ulayeeya zintu zibotezya nzyakajisi kalekale.Bantu bakwe nibakaabwa mumaanza aabasinkondonyina, katakwe sikumugwasya. Basinkondonyina nibakamubona, bakaseka lunyonyooko lwakwe akunonga Nsabata zyakwe.(Malilo 2:6) Wamwaya cikombelo mbuli cilawo camumuunda: akunyonyoona masena aakubunganina; Yahuwah wakabalubya bantu bamu-Zioni buzuba bwa-Nsabata amapobwe aabulemu alimwi mubukali bwakwe buyoosya, wasampaula mwami amupaizi.
Ezekiya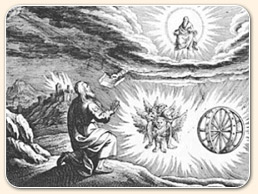 Ezekiya utuleta ambaakani yiimpene, Walo uyaamika zyintu nzyaamba abuzuba bwa Nsabata ili mubbuku lya Kulonga 31:13-16. walo uyumya kwaamba kuti Nsabata ncitondezyo akataa Yahuwah acisi ca Isilayeli (Ezekiya 20:12) Alimwi ndakabapa masabata aangu kuti abe citondezyo akati kesu ambabo, bazibe kuti ndime nde-Yahuwah ndibasalazya. (Ezekiya 20:13) Pele luzubo lwa-Isilayeli lwakandipapila nkukonya oko kunkanda. Tabakwe nibakeenda mumilazyo yangu, ambeta zyangu teebakali kuzibamba, nzenzizyo ziletela muntu buumi kufumbwa uuzicita. Aalo masabata aangu bakaasofwaazya loko: Lino Ime ndakaamba kuti, Njoobatilila bukali bwangu nkukonya oko kunkanda akubamanizya...(Ezekiya 20:16) Ndakacita oobo nkaambo kakuti bakasampaula imbeta zyangu akukaka kweenda mumilazyo yangu akusofwaazya masabata aangu, nkaambo myoyo yabo bakaibikkide kuzikozyano zyabo. (Ezekiya 20:20) Alimwi amusalazye masabata aangu, abe citondezyo akati kesu, mebo anywebo, muzibe kuti ndime Mwami Yahuwah Eloah wanu.
Ezekiya nasinizya kwaamba kuti Nsabata ncitondezyo cacizuminano ciindene akataa Yahuwah abana ba Isilayeli, ulaambilizya twaambo tumwi tujatikizya Nsabata. Walo ugaminina akukomba mituni, amasimpe aakuti Nsabata iletela luzyibo lwa Yahuwah. Twabona kale Nsabata mbwiiletela luzyibo lwa Yahuwah mukwiibamba, aboobo akutondezya mukowa wabantu kuti lyoonse bayeeme ali Yahuwah kuti abape buumi, zyakulya, alimwi akubatondezya kuti basimalelo balaanguzu zikonzya kugola eezyo zyakweendelezya babelesi babo. Ezekiya ulatondezya kuti oolu luzyibo lulayandika kapati kutegwa muntu ayelebe kukomba mituni. Kukomba mituni kwabana ba Isilayeli kwaaswaangene akubikka Nsabata kusyule mumisela yabuna Kristu akuletelezya muzeezo walweeno wa Yahuwah a baleza botatwe. Eezyi zilijatene, muciindi aciindi akucitika mucibeela caciindi comwe lyoonse.
Ezekiya taleki kusandulula zyaatobela kukomba mituni ooko akusofwaazya Nsabata kwabana ba Isilayeli, alimwi nzyeenya zyicitika akubana Kristu mazuba aatobela. (Ezekiya 20:21) Pele bana ba Isilayeli bakandipapila Ime: tibakeenda mumilazyo yangu, tibakabamba mbeta zyangu nekuba kuzicita, eezyo zyalo ziletela muntu buumi kufumbwa uuzicita, aalo masabata aangu bakaasofwaazya. Nkabela Ime ndakabaambila kuti, Ime njootilila bukali bwangu ali mbabo akukkutya bukali bwangu kuli mbabo ooko kunkanda.
Kutyola Nsabata kwiinda mukukomba mituni mubbuku lya Ezekiya, ceelene akulezya mulimo wakululamika mbeta zyabulemu akataa mazwanga. (Ezekiya 20:24) nkaambo tabataciti milazyo yangu, pele basampaula milazyo yangu akusofwaazya Nsabata zyangu, alimwi meso aabo kaalangide zikozyano zyabamawisaabo.
Muzibalo zyobile zitobela, Ezekiya utondezya kutyola Nsabata mbokunyonganya mizeezo yabantu, cakuti muntu tacicikonzyi kwaandaanya akataa zyintu zisetekene azisofweede, zyisalala azyitasalali. Kutyola Nsabata ceendela antoomwe amuzeezo wakuti kusofwaala abuna Kristu zyileendelana. Kukomba mituni, kutyola Nsabata, kulya zyintu zisesemya kakwiina kufwa nsoni nokuba kulijata, mbuli mbotubona mazubaano kuzinguluka mumbali lyesu, ooku nkwiinduluka buyo ceeco Ezekiya ncaakabona mumazuba aakwe. (Ezekiya 22:8) Zintu zyangu zisalalisya mwazisampaula, alimwi Nsabata zyangu mwaazisofwaazya...(Ezekiya 22:26) Bapaizi bakwe batyola mulawo wangu, basofwaazya zintu zyangu zisalala. Tabana kwaandaanya zintu zisalalisya azintu zisofweede nokuba kuzibya bantu zintu zisalala azintu zisofweede mbozibede. Alimwi basinkilila meso aabo ku Nsabata zyangu, aboobo Ime ndasampaulwa akati kabo. (Ezekiya 23:38) Acimwi cintu ncibandibisizya nceeci, Basofwaazya cikombelo cangu mubuzuba obo mbubonya bwa Nsabata zyangu.
Ezekiya wiinduluka kwaamba kululamika twaambo akataa bantu a Nsabata, aaya makani aakaambwa buyo mukwiinda ambali mu cibalo 20. Mukwaambilizya kutalika kubula bululami, ulaambilizya kubweedezya kubamba Nsabata akubambulula bululami munsi lya mulawo.(Ezekiya 44:24) Na kwaba nkondo, mbombabo beelede kubeteka makani; baleelede kwaabeteka cakuzuminana ambeta zyangu: baleelede kubamba milawo yangu ambeta zyangu kuziindi zyangu zyoonse zibikkidwe ambali; alimwi Nsabata zyangu baleelede kuzyisalazya.
Ezekiya wakaambilizya kuti cikombelo cabili tiicakakkwene kuba mbuli mucikonzyanyo pe. Pele kuzuzika milimo yabupaizi mu Nsabata wakalibonya mumilimo imwi.(Ezekiya 45:17) Alimwi silutwe uleelede kupa zipaizyo zyakuumpa, azituuzyo zyabusu, azipaizyo zyakunywa mumapobwe, akuciindi camwezi mupya, amu Nsabata, akuziindi zyoonse zibikkidwe ambali zyabulemu, munkamu ya Isilayeli: walo weelede kubamba zipaizyo zyacinyonyoono azipaizyo zyabusu, azituuzyo zyakutontozya, kuti amanye milandu yaluzubo lwaŋanda ya Israyeli. (Ezekiya 46:1) Mbuboobu mbwaamba Singuzuzyoonse Yahuwah; Mulyango walubuwa lwamukati uulangide kujwe unoojedwe mazuba aali musanu abumwi aakubeleka, pele unoojalulwa mubuzuba bwa-Nsabata amubuzuba bwamwezi mupya. (Ezekiya 46:3) Abalo bantu banyika bayookomba kumanjililo aamulyango ooyo kubusyu bwa Yahuwah mubuzuba bwa-Nsabata amubuzuba bwamwezi mupya. (Ezekiya 46:4) Nkabela cipaizyo silutwe ncayelede kuletela Yahuwah mubuzuba bwa Nsabata ciyooba tubelele tuli musanu akamwi tutajisi kampenda, amugutu uutajisi kampenda.(Ezekiya 46:12) Alimwi silutwe wacisi nayanda kubambila Yahuwah cipaizyo camoyo wakwe mwini, neciba cituuzyo neciba cipaizyo cakutontozya, lino uyoojulilwa mulyango uulangide kujwe, nkabela uyoobamba zituuzyo zyakwe na zipaizyo zyakwe zyakutontozya kuli Yahuwah mbubonya mbuli mbwacita mubuzuba bwa Nsabata: mpoonya amanizya, ulazwa, elyo mulyango umwi ulajala mulyango musyule lyakwe.
Mbombubo Ezekiya mbwaakalomya kwaandaanya akataa zibeela zya Nsabata zyabweende akataa bantu akulijata kujanza lyomwe, amilimo yabupaizi azitondezyo kujanza limwi. Walo wakalemba zyobile eezyi, pele muzibalo zyaandeene.
Hosiya
Abamwi bashinshimi bobile bakasanganya majwi aabo kumulumbe wakubambulula Nsabata. Hosiya waambilizya kulesya zitondezyo zyabupaizi.(Hosiya 2:11) Alimwi Ime njoolesya kusekelela kwakwe koonse, amapobwe aakwe, mapobwe aamwezi mupya, amapobwe aaNsabata ambungano zyakwe zyabulemu zyoonse.
Mulumbe wa Hosiya uleendelana ayooyo wa Izaya 1:13. Nkaambo milimo yabupaizi yakali kubelesyegwa kuvwumbilila micito yakutundulula akutalijata, nkabela yakagwisyigwa kuti eeco cibe cisubulo, alimwi Isilayeli wakasiigwa buumbulu, kanyina kwakutijila mukubula lusyomo kwakwe. Nsabata njiyakalaa busena bupati mumakani aaya, nkaambo buyo kakuti ilijisi milazyo yabululani abweende akataa bantu amilazyo yakulijata alimwi amilazyo yabupaizi. Aawa mpaalibonya cintu ncotubona mazubaano cikonzyana aceeci. Mbweenya mbuli Isilayeli wansiku mbwaakalezya kubikka mumizeezo makani aabululami abweende akataa bantu aayo aakali mumulawo wa Nsabata, eelyo ciindi coonse naakatonkomene kuya kumbele azipaizyo amilimo yabupaizi, mbweenya abalo Babambi baNsabata bamazubaano mbobali bayumu mukutabilila buzuba bwini bwa Nsabata kuti ncecitondezyo cabo cakuteelela, pele kanjikanji balaalilwa kubona Nsabata kuti mbumboni bwakuti bantu lyoonse beelede kuyaama ali Mwami Yahuwah kuti abape buumi azyakulya, akuti Nsabata ncintu cikwabilila zyeelelo zyabantu abanyama nkaambo ipa ciga aasikila nguzu zya basimalelo atalaa babelesi abanyama babo.
Amosi
Cibeela ca Nsabata cabululami abweende akataa bantu akulijata, eeco cakabikkidwe ambali abantu Babamba Nsabata, awalo Amosi ulacaambilizya. (Amosi 8:5) Kaamba kuti, Ulainda lili mwezi mupya, kutegwa iswe tuulisye mapopwe? Ayalo Nsabata, kutegwa twaanzike maila aampunga, akucesya efa, akukomezya shekeli, akupindaula zipimyo cakuunina?
Bashinshimi bakatugwasyilizya kuteelela Nsabata. Makani mataanzi ngobaamba bashinshimi ngabupaizi bwamu Nsabata mbobwaali kuupaupa ameso akataa baabo bakali kububelesya kuvwunikila micito italuleme.
Izaya, Hosiya a Amosi balomya kwaamba makani aaya. Jelemiya ugaminina kwaamba Nsabata kuti ncitondezyo cacizuminano ca Yahuwah akataa Nguwe abana ba Isilayeli. Jelemiya uletelezya zinjaanji kuti zyeelede kucitwa kulondola buzuba bwa Nsabata alimwi ulatondezya kuti kuleka kucita boobo ncecintu caapa kutolwa mubuzike ku Bbabbuloni. Ezekiya ulomya kwaamba mulimo wa Nsabata kuti ncitondezyo cacizuminano ciindene akataa Yahuwah abana ba Isilayeli. Mpoonya aawa ulatondelezya akuti kuleka kubamba Nsabata, ncintu cisolweda kuya mukukomba mituni, kwaalilwa kwaandaanya akataa zisetekene azisofweede,zisalala azitasalali, ambeta zitaluleme mumulawo. Walo waambilizya kubambululwa kwabupaizi bwa kubamba Nsabata mutempele lyabili. Izaya uya kumbele kutondezya kuti zilongezyo zya Nsabata nzizyabo abalo bamuzwakule aabo basangana a Isilayeli mbweenya ambozyili zya Isilayeli, akutondezya Nsabata kuti tiili mukuli pe, pele ncintu cikondelezya, alimwi ulaambilizya kuti iyoobambululwa eelyo Buzike kabwiindide kunembo lyabantu banji munyika ilenguludwe mpya.
Insabata mu Makani Mabotu
Insabata ilaambwa kanjaanji mu Makani mabotu kwiinda mumabbuku aaMozesi. Kuti nikwaali kuyanda kwa Yahushua kuti amwaye Nsabata, walo naakaamba oobo, kuleka kusangana mumibandi minjaanji yakulondola akubamba Nsabata. Mulimo wa Makani mabotu, kujatikizya Nsabata, tuuli wakumwaya Nsabata pe, pele nkutuyiisya kuti twiibambe kabotu.
Mulawo aMakani mabotu ulamvwugwa lyoonse kuzwa alili. Pele muziindi zinjaanji, ulaambwa mukusoleka kwaandaanya zyintu zyobile eezyi, kuleka kuswaanganya nzyizyo mbuli cintu comwe. Kuti, mbuli bana Kristu banjaanji mbobakazyana, Makani mabotu alainda kulema aboobo amwaya mulawo, aboobo ooyo Mulawo uutegwa Cizuminano Cakale niwatakeelede kulembwa mu Bbaibbele pe. Pele bwini bwamasimpe mbwakuti Yahuwah wakayobola Bbaibbele akataa bana Kristu, zyoonse zyobile Cizuminano Cakale a Cizuminano Cipya. Eeci ncintu ceelede kutucenjezya kumakani aabaabo basoleka kwaandaanya mulawo kuzwa ku Makani mabotu. Cimwi acimwi, musemo waceenzyinyina, Cizuminano Cipya mumuni wa Cizuminano Cakale. Ncobeni Kristu wakati, "Mutayeeyi kuti Ime ndakaboolela kumwaya mulawo, nokuba bashinshimi pe." Mateyo 5:17.
(Izaya 1:13)Mutaleti limbi zipaizyo zyabuyo. Tununkilizyo tulandisesemya. Mapobwe aamwezi mupya amasabata ambungano nzimubunganya! We! Nsikonzyi kubotelwa bubi ambungano zisalala-salala.
(Amosi 8:5)Mulati, Ipobwe lyamwezi mupya lilamana lili, tuuzye maila, abuzuba bwa-Sabata, tusambale bulotwe? Tucesye cisuwo cakweelezya akukomezya ili lyasekeli lyakuula, akubelesya zipimyo zyalweeno.
Bashinshimi balatugwasya ncobeni kuteelela makani aa Nsabata. Kaambo kataanzi aako bashinshimi nkobatwaambila nkamilimo yabupaizi iicitwa mukubamba Nsabata kuti yakali nzila yakuupaupa ameso akati kabaabo bakali kucita zitaluleme mubweende akati kabantu. Izaya, Hosiya a Amosi balomya kwaamba kaambo aaka. Jelemiya ugeme kwaamba kuti, Nsabata ncitondezyo cacizuminano ca Yahuwah abana Isilayeli. Jelemiya utondezya zinjaanji zyakubambya Nsabata akutondezya kuti kulezya kucita boobo ncecaaletelela kutolwa mubuzike ku Ijipita.
Ezekiya ulomya kwaamba kuti mulimo wa Nsabata mbuli nkutondezya cizuminano caandeene akataa Yahuwah abana Isilayeli. Alimwi mpeenya aawa walo, utondezya kuti kulezya kubamba Nsabata nceciletelezya kukomba mituni, kwaalilwa kuzyiba akataa zyintu zisetekene azisofweede, zisalala azitasalali, akuteenda kabotu mumulawo. Walo waambilizya kuti kubambulula milimo yabupaizi yakubambya Nsabata, ciyoocitika mu tempele lyabili. Izaya uya kumbele kutondezya kuti zilongezyo zyamu Nsabata zileelede kuba kubantu bamuzwakule, mbweenya buyo akuli bana ba Isilayeli, alimwi kubamba Nsabata ncintu ciyandisi kapati kwiinda cintu ciyandisi cipati muzisi zyakujwe, lunyungu mu bana. Izaya utondeka Nsabata kuti tacili cintu cipa mukuli, pele ncintu cikondelezya, alimwi waambilizya kuti kubambulula Nsabata eelyo buzike kabwiindide ciyooba cintu citola busena munyika iilenguludwe mpya.
Nsabata a Makani Mabotu
Insabata ilaambwa ziindi zinjaanji mu Makani Mabotu kwiinda mumabbuku aa Muusa. Kuti niwaali muzeezo wa Yahushua kumwaya Nsabata, walo naakaamba boobo, kuleka kubandika mibani minjaanji iikulwaizya kulondola Nsbata cabunkutwe. Pele mulimo wa Makani Mabotu, kujatikizya Nsabata, takuli kumwaya njiyo pe, pele mulimo wakuyiisya ndiswe bwakwiimba kabotu.
Kwaamba Mulawo a Makani Mabotu ncintu ciinduluka kwaambwa kuzwa alili alimwi ncintu cimvwugwa kanjikanji. Pele bunji bwaziindi, Nsabata yaambwa aanga yeelede kwaandaanya Mulawo a Makani Mabotu, kuleka kuswaanganya zintu zyobile eezi, mpoonya eeco ciitwa kuti Ncizumino Cipya nicaataalembelwa limwi mu Bbaibbele pe. Pele makani eeni ngakuti Yahuwah wakayobola Bbaibbele akataa bana Kristu, muzizuminano zyobile antoomwe. Aaya ngamakani aayelede kutucenjezya kubufubafuba bwakwaandaanya mulawo a Makani mabotu. Cizuminano cakale mpaaimvwi cizuminano cipya, cizuminano cipya ngomumuni wacizuminano cakale. Ncobeni Kristu wakati, "Mutayeeyi kuti Ime ndakaboolela kumwaya mulawo pe, nokuba bashinshimi pe." Mateyo 5:17.
Nsabata yakaambwa ciindi citaanzi mu Makani Mabotu mubbuku lya Mateyo 12. (Mateyo 12:1) Aciindi eeco Yahushua wakaunka mubuzuba bwa Nsabata kainda mumyuunda yamapopwe; mpoona basikwiiya bakwe nibaafwa nzala , bakatalika kubuulula mapopwe, akulya. (Mateyo 12:2) Pele eelyo bafalisi nibaabona caacitika eeci, bakati kuli nguwe, Kolanga, basikwiiya bako bacita ceeco citazumizyidwe amulawo mubuzuba bwa Nsabata. (Mateyo 12:3) Pele walo wakati kuli mbabo, Hena tamuna bala eeco ncaakacita Davida muŋanda yokwa Yahuwah, eelyo naakafwa nzala, alimwi abaabo bakali aanguwe; (Mateyo 12:4) Mbwaakanjila muŋanda yokwa Yahuwah, akulya cinkwa eeco ncaatakazumizyidwe amulawo kuti alye, nokuba baabo bakali aanguwe, pele buyo bapaizi? (Mateyo 12:5) Hena tamuna bala mumulawo, oobo bapaizi mumazuba aa Nsabata mbobatyola Nsabata, pele tabakwe mulandu? (Mateyo 12:6) Pele Ime ndamwaambila ncobeni lino kuti, Mubusena oobu kuli Yooyo mupati kwiinda tempele eelyo. (Mateyo 12:7) Pele kuti nimwalizyi eeco ncocaamba, Ime neemufwida luse, akulesya kutuuzya, nkaambo mwatamikizya yooyo uutakwe mulandu. (Mateyo 12:8) Nkaambo Mwanaa muntu ngo Simalelo wa buzuba bwa Nsabata abwalo.
Aaka kaano kalainduluka kwaambwa amuli Maako 2:23-28 amuli Luka 6:1-5. Kuli makani aayelede kulangisyigwa aawa. Kutaanguna, kusandulula mulawo, eelyo maila mbwaakacili mumyuunda kaatatebudwe, kwaanyina kutyola Nsabata pe kwiinda mukutebula akulya. Aboobo nzila yabamayi lwayo, yakutamikizya kutyola Nsabata tiiluzi pe. Cabili, nkaambo kakubula bwaabi akataa bantu mbeenya bakali kutamikizya basikwiiya kutyola Nsabata. Basikwiiya bakacaala buyo anzila yomwe yakulijanina cakulya kutegwa batatyoli mulawo wa Nsabata kwiinda mukuliimya. Basikutamikizya basikwiiya lwabo beni mbibaasiya basikwiiya kuti basike ambaakani yakubulya cakulya mubuzuba bwa Nsabata.
Cikondelezya ncakuti, Yahushua taakabatamikizya aabo bakali kumutamikizya abasikwiiya bakwe, pele wakabapa musamu wa Mangwalo wakuponya micito yabo mubuzuba bwa Nsabata, mukonzyanyo wa Davida. Kwiinda mukusandulula Mangwalo munzila eeyi, Yahushua wakajana ciindi cibotu cakutondezya nguzu zyakwe zyabu Mesiya mbwali mwanaa Davida, alimwi amulimo wakwe mukusandulula akubelesya Mangwalo. Walo taakasandulula munzila njibaali kubelesya bamayi bamilawo pe. Walo wakasandulula munzila iijisi nguzu.
Kulomya kutondezya nguzu zyabu Mesiya cilalibonya muli ncaamba Yahushua mukampango katobela kacaalizya. Mukampango aako kunyina zinji zyaambwa amakani aakulondola Nsabata. Makani eeni ageme anguzu zyabu Mesiya. Muli Maako 2:28, tulaima akulizeeza. (Mateyo 2:27) Alimwi wakati kuli mbabo, Insabata yakabambilwa muntu, kutali muntu kubambilwa Nsabata.
Aaka kaambo nokuba kuti kakosozya makani aayo bamayi bamilawo ngobaali kwaamba, aakuti Nsabata lwayo yakeelede kulondolwa amicito yabantu, kuli muzeezo uulibonya kumatalikilo aakampango aaka. Nsabata yakabambilwa muntu. Aboobo, Nsabata tiiyakabambilwa bama Juuda pe, pele mukowa wabantu boonse. Kuya kumbele, Nsabata ncilenge cabulemu, cipego caluzyalo, kumukowa wabantu. Muntu mbwalanganya cipego eeci mbombubo mbwalanganya Yooyo Waatupa Nsabata mumizeezo yakwe.
Kaano kabili kazyila mubbuku lya Mateyo 12:9-14. (Mateyo 12:9) Eelyo naakazwa aawo, wakaunka ku sinagogwe lyabo: (Mateyo 12:10) Alimwi, amulange, ooko kwakali mwaalumi wakalaa janza lipuutide. Mpawo bakamubuzya kabaamba kuti, Hena cili mumulawo kuponya mumazuba aa Nsabata na? Kutegwa bamujanine kaambo kakumutamikizya.(Mateyo 12:11) Walo wakati kuli mbabo, Nguni akati kenu, uujisi mbelele yomwe, eelyo kuti yawida mucilindi mubuzuba bwa Nsabata, hena inga taaigwisya mumulindi oomo muyawida? (Mateyo 12:12) Mbuti muntu mbwalaa mpindu kwiinda mbelele? Aboobo cili mumulawo kucita ciluleme mumazuba aa Nsabata. (Mateyo 12:13) Mpoonya wakati kumwaalumi ooyo, Vwungulula janza lyako. Mpoonya wakavwungulula janza lyakwe; alimwi lyakalulama, mbuli janza limwi. (Mateyo 12:14) Nkabela bama Falisi bakazwa aawo, akuyoobungana muswaangano wakulwana nguwe, kuti bakamujaye.
Aaka kaano kalainduluka kwaambwa muli Maako 3:1-6 amuli Luka 6:6-11.Oomu mubbuku, aaka kaano kalaa ciimo ciimpene akaako kali mubbuku lisolola lya Mateyo. Aawa Yahushua ulomya kwaamba kuti kuponya kuli mumulawo kweendelanya amulawo wabamayi bamilawo. Kwakali kutamvwana akataa bamayi bamilawo kumakani aakuti kuti munyama uuwide mucilindi takonzyi kunununwa kakwiina kutyola Nsabata. Bamwi bamayi bamulawo abalo balomya kwaamba kuti cili mumulawo. Kwiingula kwa Yahushua kwakali milazyo yababamayi bamilawo. Pele cintu cakulangisya aawa ncakuti Walo wakatambula mulawo wa Nsabata kuti wakali luleme. Aabo bamwaya Nsabata, basyoma kuti Nsabata yakamana nikwaaindide kukankaminwa ampanda akwaamba kuti ngomulimo walufu lwa Kristu, pele kanjikanji balanga ku Mangwalo kuti bajane cintu citabilila kumwaya Nsabata kakutana sika kukankaminwa ampanda. Ooku nkulubila kutaambiki. Kuti Nsabata niyali kutondezyegwa kuti yakamwaigwa kacitana sika ciindi ncaakakankaminwa ampanda Kristu, akwalo kutaminina kwabuna Kristu kuti Nsabata yakamwaigwa nkaambo yakali cimvwule cazyintu zyakacili kuzya kumbele inga kweelede kuwa nkaambo mbubuti mbuyakali kukonzya kutondeka zyintu zyicizya kwamana yamwaigwa kazyitaninga zuzikwa zyintu eezyo.
Kumuntu uulondola Nsabata aaka kaano nkapati nkaambo kayumya kutondezya kuti micito yaluse ankumbu ileelede kucitwa mubuzuba bwa Nsabata.
Kaano katobela kali mubbuku lya (Mateyo 24:20) Pele amupaile kuti kutija kwenu kutakabi muciindi camupeyo, nokuba mubuzuba bwa Nsabata.
Bantu balondola Nsabata batondeka kampango aaka kuti ngamakanze aa Kristu, oomo mwalomya kwaamba kulondola Nsabata naakabuka kuzwa kubafu, aciindi eeco bana Kristu banjaanji nobataminina kuti Nsabata yakamwaigwa kuba cimvwule cazyintu eezyo zyakacili kuzya kumbele, pele zyakazuzikwa aciindi cakukankaminwa. Kwiingula kupegwa aawa nkwakuti mulawo wakazumizyidwe buyo kubweende bwazyintu mu Palesitaini oomo mwakazwide ba Juuda eelyo Jelusalema kautana mwaigwa mu 70 A.D. Kulondola Nsabata kwaba Juuda inga caba cintu cikatazya kubantu batalondoli Nsabata kuti bayaamuke munzi wa Jelusalema uuyanda kumwaigwa. Kuli twaambo tongaye amakani aaya, kaambo kapati nkakuti kunyina bumboni bwakuti kunyina akati kabaabo balondola Nsabata waali kujanwa tabambi Nsabata. Nokuba kumatalikilo aakubamba Nsondo munsaa matalikilo aamusela wabili mbuli bwaamba Mozna a Bacchiocchi, Nsabata yakacili kutobelwa abana Kristu boonse (Samuel Bacchiocchi, From Sabbath to Sunday: A Historical Investigation of the Rise of Sunday Observance in Early Christianity, Biblical Perspectives, 1977). Aboobo, cishinshimi eeco cakeelede kwaambwa kunkamu iibamba Nsabata. Kuti Yahushua naakakanzide kuti lufu lwakwe lumwaye kulondola Nsabata, walo wakasweekelwa ciindi cibotu cakwaambila basikwiiya bakwe kuti baleke kulondola Nsabata, nkaambo eeco nicaabagwasya kuti bayaamuke munzi wa Jelusalema. Pele, walo wakalomya kubaambila kubamba Nsabata.
Kuti naa kulailila ooku kujatikizya misela iicizya, kubamba Nsabata kwabasikwiiya bakwe kusikila mumwaka wa 70 kwasiya buyo kaambo kakuti lufu lwakwe lwakamwaya Nsabata kuti kaba kulubila kutaambiki, ooko inga nkwaalilwa kuswaanganya bumboni bweelela boonse.(Mateyo 24:20) mbumboni bwakuti Yahushua taakatambula muzeezo wakuti Nsabata iyoomanina aciciingano. Ncintu citusolweda kutegwa tujane waawo mpotuswaanganya cintu ceendelana a Bakolose 2:16,17, kuti twaalilwa kucita boobo, nkokuti alwalo lugwalo lwaba Kolose twalukaka. Ncintu cuubauba kutambula kulondola Nsabata akupandulula ba Kolose kweendelenya a Mateyo kuti kacikonzyeka.
Ciindi citaanzi cakwaamba Nsabata, muu Makani mabotu muli (Mateyo 28:1) Kumamanino aa Nsabata, eelyo nikwaatalika kuba kubucedo kuya mubuzuba butaanzi bwamvwiki, Maliya Magadalena wakaboola aMaliya umwi kuti bazyoolange cuumbwe.
Bantu bamwi nobalangisya bwaamba ci Giliki mukampango aaka atumwi tumpango, busanduluzi bwa KJV buliluleme. Ibbala lya mvwiki liiminina mvwiki yeni alimwi ibbala lya bucedo, nokuba boobo, mbolisandululwa, talinyonganyi masimpe aakuti Nsabata yaambwa kuti yakaliindide kale. Mbokuli basikwiiya tibaaninga zyiba kuti kubuka kuzwa kubafu kwakwe kwacitika, kaambo kapegwa abalondola Nsabata kuti yakaciliko kakwiindide kukankaminwa takakwe nguzu aawa pe.
Akamwi kampango kalajanwa mubbuku lya Maako. (Maako 16:1) Alimwi eelyo Nsabata niyakaindide, Maliya Magadalena, a Maliya banyina Jakobo, a Salomi, bakaula tununkilizyo, kutegwa baboole akuzyoonanika mubili wakwe.
Bbuku lya Maako lilijisi atumwi tumpango tujatikizya Nsabata ooto tutali mubbuku lya Mateyo. Kataanzi nka (Maako 1:21) Nkabela bakaunka ku Kapenaumu; mpoonya mubuzuba bwa Nsabata walo wakanjila musinagogwe, akuyiisya.(Maako 1:22) Mpawo bakakankamuka nkaambo kazyeezyo zyintu nzyaakali kuyiisya: nkaambo wakabayiisya mbuli wakalaa nguzu, kutali mbuli balembi. (Maako 1:23) Nkabela kwakali mwaalumi mu sinagogwe eelyo ooyo wakalaa muuya usofweede; eelyo wakoongolola, (Maako 1:24) Kaamba kuti, Kotuleka swebo; ninzi ncitwakucita, webo Yahushua waku Nazaleta? Hena waboolela kuzyootujaya na? Ime ndikuzyi kuti nduweni webo, Uusetekene ookwa Yahuwah. (Maako 1:25) Mpawo Yahushua wakakalalila muntu ooyo, kaamba kuti, Umuna webo, kozwa muli nguwe.(Maako 1:26) Mpoonya ooyo muuya usofweede niwaamanizya kumupenzya, wakalila ajwi pati, akuzwa muli nguwe. (Maako 1:27) Eelyo bakakankamana boonse, cakuti bakatalika kubuzyana, kabaamba kuti, Ninzi eeci? nkuyiisya kwamusyobo nzi ooku? Nkaambo ulalailila canguzu amiiya isofweede, alimwi ilamuteelela.
Insabata yaambwa buyo ambali mukampango aaka. Cigaminina kwaambwa ninguzu zya Mesiya zyokwa Yahushua, mbweenya mbuli mucibalo citaanzi caamba Nsabata mubbuku lya Mateyo. Kubambulula Nsabata ooko nkwatweetela Yahushua, kulalibonya mumabbuku aa Mateyo a Maako kuti ncintu cijatikizya mulimo wakwe aciimo cabu Mesiya. Aawa caambwa citondezya kuti kukaka Nsabata nkukaka Mesiya lwakwe mwini. Mubwini, tulacibona cilengwa eeci, nkaambo aabo batalondoli Nsabata kanjikanji balamukaka Yahushua, akumubikka mucibeela cabili mumutwe wabuleza kwiinda kuba kuti ngu simuzyalwaalikke ookwa Yahuwah naa Kristu. Aaka kaano kalalibonya amwalo mubbuku lya Luka 4:31-37.
Maako 6:1-5 waamba makani aa Yahushua naakaswaya dolopo lyokwabo mubuzuba bwa Nsabata. Kwiinda Mateyo, Maako ugaminina anguzu zyabu Mesiya zyokwa Yahushua mbozyijatene a Nsabata. Mucibalo eeci Yahushua utondezya nguzu zyakwe mukuyiisya kwakwe kwanguzu. (Maako 6:2) Eelyo Buzuba bwa Nsabata nibwaasika, walo wakatalika kuyiisya mu sinagogwe: alimwi banji aabo bakamumvwa bakagambwa, akwaamba kuti, Nkuli ooyu muntu nkwaakajana zyintu nzyaamba eezyi? Alimwi mbusongo nzi oobu mbwapedwe, bwakuti amilimo yeebeka ilacitika mumaanza aakwe?
Pele wakaswaanganya kubula lusyomo kwabantu nkaambo kakuti bakali muzyi kale. Nkakaambo aaka ncaatakacitila maleele manji ooko, alimwi ncaakaleya kuzwangana amakani aakuponya mu Nsabata. Aaka kaano kajatikizya caambwa mubbuku lya (Luuka 4:16) Alimwi wakasika ku Nazaleta, ooko nkwaakakomezyelwa: alimwi, mbuli bwaali cilengwa cakwe, wakaunka mu sinagogwe mubuzuba bwa Nsabata, akwiimikila kuti ababalile.
Kusandulula kwa Yahushua naakali kubala kuti eeci ncishinshimi camulimo wakwe, cakaleta kukankamuka mbweenya mbuli mbucakeelede.
Insabata yaambwa buyo ciindi comwe mubbuku lya Maako, eelyo Josefa waku Alimateya naakalomba Pilato mubili wa Yahushua. (Maako 15:42) Eelyo mangolezya naakasika, nkaambo bwakali buzuba bwakulibambila, nkokuti, buzuba busolweda boobo bwa Nsabata.
Mangolezya ngeenya aayo alaambwa mubbuku lya Luuka (Luuka 23:54) Alimwi nkaambo buzuba oobo bwakali buzuba bwakulibambila, alimwi Nsabata yakali kuyaa buswena. (Luuka 23:56) Eelyo nibakapiluka, bakabamba tununkilizyo azyakunanika; akulyookezya mubuzuba bwa Nsabata kweendelanya a mulawo.
Nokuba kuti eeci tacili cintu cigambya kuti Nsabata yeelede kubambwa, ncintu cipati kuti yaambwa kuti mu Makani Mabotu, ncipego, kutali cintu ceenzu. Zimwi zintu nzyaamba Johani zyitondezya cili kulaale.
Mateyo ugaminina kubandika kuti bama Juuda basandulula kuti Nsabata yeelede kulondolwa, kwamana boobo Maako ugama amakani aakuti Nsabata ncitondezyo canguzu zyabu Mesiya zyokwa Yahushua, Luuka awalo ugeme lubazu lwakwe. Mulikke muli Luuka motujana kuti oonse maleele aakuponya aayo ngaakacita Yahushua, lwakwe mwini kakwiina kwaambilwa, wakaacitila mubuzuba bwa Nsabata. Insabata aboobo ijatikizya milimo yaluse ankumbo yokwa Yahushua. Eezi ziga zyiimpene mu Makani mabotu zitondezya mbobaindene basikwiiya botatwe aaba. Mateyo wakalaa makani aainda kujatikizya ba Juuda kapati, Maako ugeme anguzu abweendelezyi, alimwi Luuka ugeme a luse, nkumbu bweende akataa bantu. Tulangila kuti ooku kwiimpana inga kwalibonya amwalo mu Nsabata lwayo.
Kuponya kumwi nkwaakacita Yahushua mu Nsabata kwakaambwa mubbuku lya Luuka lilikke buyo. Kutaanzi kuli mukampango (Luuka 13:10) Alimwi walo wakali kuyiisya musinagogwe limwi mu Nsabata.(Luuka 13:11) Mpoonya, amulange, kwakali mukaintu waajisi muuya wakubula nguzu kwamyaka kkumi alusele, alimwi wakaloongomene, taakacili kukonzya kulinyamuna lwakwe mwini. (Luuka 13:12) Eelyo Yahushua naakamubona walo, wakamwiita kuli nguwe, akumwaambila walo kuti, Omukaintu, waangululwa kuzwa kubulwazi bwakobwakubula nguzu. (Luuka 13:13) Mpoonya wakabikka maanza aakwe alinguwe: mpeenya aawo wakoololoka, akulumbaizya Yahuwah. (Luuka 13:14) Mpoonya mweendelezi wa sinagogwe wakavwiila kanyemede, nkaambo Yahushua wakaponya muntu mubuzuba bwa Nsabata, akwaambila bantu kuti, Kuli mazuba aali cisambomwe oomo bantu mobeelede kubeleka milimo yabo: aboobo muli ngayo mweelede kuboola kuti muzyooponyegwe, kutali mubuzuba bwa Nsabata. (Luuka 13:15) Simalelo wakamuvwiila, akwaamba kuti, Webo osikuupaupa ameso, hena omwe omwe wenu tasungununi mu Nsabata musune nokuba mbongolo yakwe kuzwa mucimpati, akwiitola kukunywa meenda? (Luuka13:16) Hena ooyu mukaintu, mbwali mwana wa Abulahamu, ooyo Saatani ngwaakaangilila, kwamyaka iili kkumi alusele taceelede kuti aangununwe kuzwa kubulwazi oobu mubuzuba bwa Nsabata?(Luuka 13:17) Nakaamba zyintu eezyi, basikumukazya boonse bakafwa nsoni, pele makamu aabantu oonse akakondwa kuzyintu zitaliboteli zyoonse nzyaakacita.
Aawa Yahushua waapiluka kukaambo kamusune uuli mucilindi, ooyo waambwa mubbuku lyabamayi bamilawo lya Talmud, Mishna, bbuku lyane, Qama Bava 3:10. Aaka kalibonyaanga nkakaambo kalikke kabamayi bamilawo aakoYahushua nkapeda kuponya muNsabata. Aawa cakulangisya ncakuti walo utola cibeela mumubandi wamusyobo ooyu, kutegwa atondezye mbwiiyelede kubambwa. Cintu ceelede kulangisyigwa ncakuti ulabazinga basikumukazya kubelesya micito yabo ini.
Nkeenya kaambo kaya kumbele mucibalo citobela, akujatikizya kuponya nkwaakacita Yahushua aboobo akutondezya kuti Nsabata yiiminina luzyalo. (Luuka14:1) Mpoonya cakacitika kuti, eelyo naakali kuya kuŋanda yaumwi silutwe waba Falisi kuti akalye cinkwa mubuzuba bwa Nsabata, bakali kumweebelezya. (Luuka14:2) Alimwi, amulange, kumbele lyakwe kwakali mwaalumi kunembo lyakwe wakalaa bulwazi bwakuzimba mubili.(Luuka 14:3) Aboobo Yahushua wakabuzya baabo bazyi mulawo waba Falisi kuti: "Hena cilizumizyidwe kuponya mu Nsabata naa pe?" (Luuka14:4) Pele bakaumuna buyo. Mpoonya wakajata muntu ooyo, wakamuponya akumwaambila kuti aunke kwabo.(Luuka 14:5) Mpoonya wakababuzya kuti: "Nguni akati kenu uutakonzyi kumugwisya ndilyonya mwanaakwe naa ŋombe yakwe kuti yawida mucikala mubuzuba bwa Nsabata?" (Luuka14:6) Pele tiibakali kukonzya kumwiingula kutwaambo toonse ootu.
Makani aa Nsabata mubbuku lya Johani aliimpene mbuli bwiimpene kubelesya mabala aakwaamba kuti mwana wa Yahuwah. Mumalembe amwi aaya mabala ayelanyigwa abbala lya Kristu naa Mesiya. Muli Johani ooyu muzeezo ulakomezyegwa kugama ali Yahushua kuti nguupa-buumi. Kutamikizyigwa kuti ulyaamba buleza ooko kujanwa muli Johani kujatikizya makani aakutyola Nsabata. Mukwiingula, muzeezo wakuti Yahushua nguupa-buumi wiimvwi aciga cakuponya mu Nsabata.
Eeyi mizeezo ilalibonya kumatalikilo aabbuku lya Johani (Johani 5:9) Mpeenya aawo ooyo muntu wakapona, akubweza bulo bwakwe: mubuzuba mbweenya bwa Nsabata.... (Johani 5:10) Bama Juuda aboobo bakati kuli nguwe ooyo wakaponyegwa, "Mbuzuba bwa Nsabata buno: tozumizyidwe webo kunyamuna bulo bwako....(Johani 5:16) Mpoonya bama Juuda bakamupenzya Yahushua, akuyandaula nzila yakuti bamujaye, nkaambo walo waacita zyintu eezi mubuzuba bwa Nsabata.... (Johani 5:18) Aboobo bama Juuda bakayandaula nzila yakuti bamujaye, nkaambo kutali buyo kuti wakatyola Nsabata, pele wakaambilizya kuti Yahuwah ngo wisi, akulyeelanya a Yahuwah.
Kampango aaka kajisi kutamikizya kobile, ooko kwakulyaamba kuti ngu leza akooko kwakutyola Nsabata. Cigambya ncakuti, kuleka buyo kugama amulimo amulumbe ookwa Yahushua, ooyo uutondezya mulimo wa Kristu wakuleta buumi akukoma lufu mu Nsabata, bunji bwa bana Kristu balazumina kutamikizya kuti Yahushua wakiityola ncobeni Nsabata, akumutondezya kuti Utyola Nsabata alimwi ulipeekezya kuba Yahuwah, Singuzyoonse. Umwi inga wabona kuti zyoonse eezyi zyeelene akusampaula, kutukana akwaalilwa kuteelela mulumbe ookwa Yahushua mbowaambwa mubbuku lya Johani. Nkaambo nzi bakamboni banjaanji boobu balaaluciso ncobatambwidwa mucibalo eeci pele muzyibalo zyimwi pe, ncintu cikopa.
Kujatikizya mbwaamba Johani, Yahushua ubelesya kaambo kamwi kuti atondezye milimo ya luzyalo kwiinda mukuponya mu Nsabata. (Johani 7:22)Aboobo amulange-lange makani aaya: Mozesi wakamupa mulawo wabupalule:(kutali kuti wakazwa kuli Mozesi, pele kuli bamatata;) nkabela nywebo mupalula muntu mubuzuba bwa Nsabata (Johani 7:23) Ikuti muntu kapalulwa mubuzuba bwa Nsabata, kutegwa mulawo wa Mozesi utatyolwi; nkaambo ncomukalalila ndime mukuponya muntu mubuzuba bwa Nsabata?
Kuleka kaambo kamusune-uupatide-mucikala aako kayeeme amibandi yaba Juuda, walo ugaminina kuswaanganya mulawo wazizuminano zyobile. Aawa ncacita nkugamika kukazya ba Sadusi, aabo bakaka mulawo waambwa amulomo buyo. Aboobo Makani mabotu atondezya Yahushua kakwabilila Nsabata mumilimo yakwe kabelesya milazyo ya bamayi bamilawo aba Falisi.
Johani ututondezya mulimo wa Yahushua mubuzuba bwa Nsabata umwi wiindene.(Johani 9:14) Alimwi bwakali buzuba bwa Nsabata eelyo Yahushua naakakanda bulongo akujula meso waakwe....(Johani 9:16) Aboobo bamwi ba Falisi bakati "Ooyu muntu tali muntu ookwa Yahuwah pe, nkaambo tabambi buzuba bwa Nsabata." Bamwi bakati, "Mbubuti muntu wazinyonyoono mbwanga wacita maleele aamusyobo ooyu?" Mpawo kwakaba kuzandukana akati kabo.
Makani manjaanji aa Mangwalo atondezya kuti basikutamikizya Yahushua bakali kusoleka kumuca mutumpenda twabo. Pele Yahushua lyoonse wakali kubazula akwiingula kubatondezya mpobalubide. Johani 9 ututondezya Yahushua kabelesya Nsabata kubaandaanya basikumutamikizya. Alimwi, muntu uutabikkili maanu inga wasunkwa kuti atamikizye Yahushua. Aboobo inga wainda ambali muzeezo wini uuli mukulwana akataa Yahushua abaabo bamutamikizya, amusyobo wabusongo Yahushua mbwaakatingaana ambabo.
Nsabata ilaambwa ciindi camamanino mu Makani mabotu aa Johani naamba makani aakukankaminwa ampanda. (Johani 19:31) Bama Juuda aboobo nkaambo bwakali buzuba bwakulibambila, kutegwa mibili itacaali aciciingano mubuzuba bwa Nsabata, (nkaambo buzuba bwa Nsabata oobo bwakali buzuba bupati,) bakalomba Pilato kuti maulu aabo akompoolwe, alimwi kuti bagwisyigwe akutolwa kooko.
Kukosozya kaambo, Makani mabotu atondezya boobo Yahushua mbwaakeendelezya makani aa Nsabata. Walo kunyina naakamwaya Nsabata pe. Walo wakanjila mumubandi abaabo bakali kumunonga amakani aambwiiyelede kubambwa Nsabata. Walo wakazumizya mulimo wakucitila luzyalo mubuzuba bwa Nsabata kubelesya milazyo ya bamayi bamilawo aba Sadyusi, aboobo wakabazinga aabo bakali kumutamikizya. Walo wakatondezya nguzu zyabu Mesiya zyakwe mumilimo yakwe mu Nsabata kwiinda mukuyiisya akusilika, alimwi wakazumina mulimo wakwe wabu Mesiya wakupa buumi akubambulula Nsabata.
Insabata: Milimo a Magwalo
Kutali mbuli bwaamba Makani mabotu, bbuku lya Milimo lyaamba buyo Nsabata mukwiinda ambali, kakwiina kwaamba mbwiiyelede kubambwa pe. Insabata ncintu buyo cakulangila ambali mubbuku lya Milimo. Mbuli mbwiipedwe mu Mangwalo aaba Hebulayo amu Makani mabotu, yeelede kubandikwa cakuntontomana. Ilizambaide mukati ka Makani mabotu cakuti , kwiisiya buyo ambali inga cayandika kuba aMangwalo aamusyobo uumbi. Ncencico eeco ncobacita bana Kristu batabambi Nsabata.
Nsabata ilaambwa ciindi citaanzi mukampango ka (Milimo 1:12) Mpoonya bakapiluka ku Jelusalema kuzwa kucilundu citegwa Cilundu ca Maolifa, kweenda buyo musinzo wabuzuba bwa Nsabata omwe kuzwa ku Jelusalema
Ciindi cabili muukampango ka (Milimo 13:14) Pele balo bakazumanana lweendo lwabo kuzwa ku Pege akuboola ki Antiyokeya mu Pisidiya. Mpoonya nobakanjila mucikombelo mubuzuba bwa Nsabata, bakakkala.
Aaka kampango takamvwiki kabotu, alimwi takeelede kubelesyegwa kutabilila nokuba kukaka kubamba Nsabata aciindi cabatumwa eeci. Kampango kasanu mukwaamba kuti "sinagogwe lyaba Juuda" katondezya kuti bbala lya sinagogwe talyaambi cintu cabu Juuda mbuli busena aabunganina batobeli ba Kristu. Nokuba boobo, tumpango tutobela tutondezya kuti oobo bwakali busena bwaba Juuda bwakubunganina akutondezya kuti Paulu amweenzinyina bakeza nkuko ooko, kufumbwa kuti basangane mukubala mulawo kwamu Nsabata, nokuba kuleta mulumbe wa Kristu kuba Juuda bakkala kubusena oobo. Pele caambwa waawa, tacizumini nokuba kukaka kubamba Nsabata.
Paulu usanganya kwaambilizya Nsabata mumulumbe wakwe aciindi eeco, alimwi ncaamba cikobelela Nsabata, mbuli bama Juuda mbobiibamba aboobo tacikonzyi kwaambwa kuti cilazumizya nokuba kukazya kubamba Nsabata abatumwa. (Milimo 13:27) Nkaambo bakkala mu Jelusalema abeendelezi babo tiibakamuzyiba Ooyu, alimwi tiibakaninga zyiba nokuba zyeezyo zibalwa cakupozya mu Nsabata imwi aimwi zyabashinshimi, pele bakazuzika zyintu zyakaambwa eelyo nibakamusinganya walo.
Aaawa caambwa cijatikizya Nsabata ncintu cicitwa abantu Bamasi, mbokulibonya kuya kumbele mucibalo. Eeco cilembedwe cilasalazya kutondezya kuti kunyina kubungana mu Nsondo kwaacitika akataa basyomi Bamasi. Abalo bakali kubungana mu Nsabata. (Milimo 13:42) Lino nobakali kuzwa, bantu bakatalika kubakombelezya kuti bakabaambile makani aaya alimwi mu Nsabata iitobela.(Milimo 13:44) Mu Nsabata yakatobela munzi oonse wakatiimaninine kuboola kukuswiilila jwi lya Yahuwah.
Aawa kweezyeezya kuti basyomi Bamasi bakaliko mu Nsabata kuzyoswiilila kubalwa kwa mulawo kulibonya mukampango ka Milimo 15 alimwi nkakaambo kakukulwaizya zyintu zyipedwa mituni, bwaamu, zintu zyisinwa, abulowa. Ibbala lya (gar) kumatalikilo aakampango 21 nkwaamba kuti kuti nibatakali kuswiilila kubalwa kwamulawo, nkabela kuli zimwi zitaambidwe nzibaasinikizyigwa kucita. Kuya kumbele, ibbala lya sinagogwe lilisalazyidwe kuti lyaamba cintu ca buJuuda mumazuba "aansiku", pele takuzyibidwe ibbala eelyo nolyakaambwa. Kulangika aanga lyakali kusangana busena bwakubunganina bwabatobeli ba Kristu aawo aakali kubalwa ziiyo zyamumulawo, ndiza muci Giliki nokuba munzila yaku Palesitaini yaci Hebulayo yakusandulula kampango komwe komwe naa "targum". (Milimo 15:21) Mozesi wansiku ulijisi mumunzi uli oonse aabo bakambauka nguwe, babala zyintu nzyaakalemba muma sinagogwe mubuzuba buli boonse bwa Nsabata.
Bantu balondola Nsabata zimwi ziindi batondeka kampango aaka kuti mbumboni bwakuti Nsabata yakali kubambwa anze aamasena aaba Juuda. Eeci caambilwa mukaambo kakuti ibbala lya sinagogwe lyoonse lyaamba busena aabunganina bama Juuda. Pelee tabuli mbubo oobo. Cabili, aaka kaambo kayeeme akweezyeezya kuti bama Juuda aabo batakamuzyi Kristu lyoonse bakalijisi busena bwakubunganina mu Nsabata. Pele taciluleme eeci pe. Aaka kampango inga kaamba buyo busena bwakubunganina bama Juuda kutali kuti bayanda kupaila pe. Takali kaambo kazumina nokuba kukaka kubamba Nsabata akataa bantu Bamasi. (Milimo 16:13) Mubuzuba bwa Nsabata twakaunka kuzwa mumunzi kuya kumulonga, ooko mipailo nkoyakeelede kubeda; mpoonya twakakkala ansi, akwaambaula abanakazi aabo bakaboolede nkuko.
Kampango katobela akalo inga kalangwa kuti mbumboni bwa cilengwa ca Paulu cakuswaangana a abama Juuda mu Nsabata kutegwa akambauke Kristu kuli mbabo. (Milimo 17:2) Mpoonya Paulu, mbuli cilengwa cakwe, wakaunka kuli mbabo, mu Nsabata zyotatwe wakabandika ambabo kuzwa mu Mangwalo, nokuba boobo, kampango katobela kasanganya bantu Bamasi mubusena bwakubunganina mu Nsabata. (Milimo 18:4) Nkabela Paulu wakabandika musinagogwe Nsabata imwi aimwi, akukulwaizya bama Juuda abama Giliki. Bunji bwa bbuku lya Milimo lyaamba Nsabata aanga njaba Juuda balikke. Mpasyoonto mpolyaambilizya bantu Bamasi kuti babamba Nsabata.
Magwalo aabatumwa aamba bbala lya Nsabata mukampango komwe buyo. (Bakolose 2:16) Kutabi muntu uumubeteka muli zyakulya , nokuba zyakunywa, nokuba kujatikizya buzuba busetekene, nokuba mwezi mupya, naa mazuba aa Nsabata: (Bakolose 2:17) Zyintu eezyo ncimvwule buyo cazyintu ziciboola kumbele, pele mubili winiwini nguwa Kristu.
Zinji zyaamba akampango aaka kuti nkakatondezya kumwaya Nsabata yamvwiki.amvwiki, eeyo kuzyila mukampango kasolola, yeelede kuti "yaakankaminwa ampanda.". Ooku kusandulula boobu takulanganyi zilembedwe mu Cizuminano Cipya mbuli zilembedwe mumabbuku aaci Hebulayo aayo aambilizya Nsabata. Cizuminano Cipya kanjaanji ciinduluka kwaamba munzila imwi eeco cakaambwa kale mu Mangwalo aaci Hebulayo. Ziiyo zyaambwa mukampango 16 zyakabunganyina mucibaka comwe buyo: Bapaizi 23. Oomu mukampango zituuzyo zyabanyama azyakulya zyakunywa, eezyo zyeelede kupegwa mu Nsabata yamvwiki amvwiki, amubuzuba butaanzi bwa mwezi azyamumapobwe aamwaka amwaka, zyilatondezyegwa.
Kweelede kubikkilwa maanu kusandulula kabotu kabotu magwalo aakwe Paulu. Petulo, ooyo wakapona aciindi comwe nceenya, wakalizyi bweende bwazyintu, pele wakaalilwa kuteelela . Nobaba balaa busongo naa bazyi zyintu zinjaanji balakonzya kukosozya munzila iilubide kuti babala bbuku lya Paulu. Aboobo iswe tweelede kubambilila kabotu notuswiilila kuzwa mubbuku lya Paulu.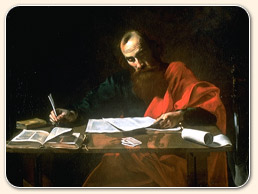 Magwalo aa Paulu agaminina ekklesia ziindi zinjaanji atwaambo, twaambilwa buyo kwiinda mumbali. Toonse tatuzyi bwini eeco cakali kwaambwa mu magwalo aayo. Kulanga mangwalo aaci Hebulayo kuti tuzyibe kaambo kaambwa, tulakonzya kwaamba zyitobela aawa. Kwakali kuzwangana muli ekklesia kujatikizya makani aa cakulya azyakunywa eezyo zipegwa mumisyobo yamazuba otatwe. Paulu wakaingula kuti aaka kaambo keelede buyo kusiilwa muntu lwakwe mwini kuti aliyeeyele mumizeezo yakwe, kuti naa uleelede kwaabila zipaizyo eezyo, nkaambo mbuli mbukwaazyibidwe kale, zyakali cimvwule cazyintu zyiciboola kumbele, eezyo zyakazuzikwa kale. Kwiindilizya waawo inga yaba mizeezo yamuntu buyo mbwalanganya kampango aaka.
Cilembedwe waawa caambilizya kuti zituuzyo zyabanyama, nokuba kuti tazyaambidwe, tazyili nzyizyo zyaaleta kuzwangana. Zyakali kukonzya buyo kupegwa mu tempele lyaku Jelusalema. Bamwi bakali kwaamba kuti azyalo zipaizyo zyakulya akunywa mbweenya buyo, kakuli bamwi bakali kukazya eeco. Eeci cibalo alimwi caambilizya kuti bantu ba ekklesia bakoongomene kubamba mapobwe aambidwe, kusanganya antoomwe a Nsabata. Paulu ncaakaamba tacitondezyi kuti eeco ncibaali kucita cakali luleme, cakali atala, cakali lubide nokuba kuyandika. Walo kunyina ncaamba cijatikizya ceeco pe. Walo waamba buyo makani aajatikizya zyakulya azyakunywa mumazuba aayo. Walo uyeeya kuti tazyeelede kuba kaambo kakuzyana.
Ibbala lya Nsabata kunyina pe nolijanika mumagwalo aabatumwa, nokuba kuti kuli zyiindi zimwi naambilizya mazuba aayo. Buzuba bwa ciloba, kujatikizya Nsabata, bulaambwa muba Hebulayo 4 mbuli cintu ciiminina kulyookezya kwabana Isilayeli muli Kristu. Eeci cibalo tacaambi mboyeelede kubambwa Nsabata pe, nokuba mbwiitayelede kubambwa.
Mukukosozya kaambo, Milimo amagwalo aabatumwa apa buyo makani masyoonto aajatikizya Nsabata. Aboobo, taajisi kaambo keelede kucincwa pe. Kuya kumbele, kuti nibakali kuyiisya kuti Nsabata yakamwaigwa, ino nicakaiminina nzi eeco? Inga nicaatondezya buyo kuti magwalo aabatumwa aliimpene acaambwa mu Mulawo amu Makani mabotu. Aboobo iswe nitwaasikila antaamu mpotusulaika magwalo aabatumwa kuti alilubide alimwi anyina ciyubunuzyo akaniini pe. Aaba bantu bamusyobo ooyo tabakonzyi kulibonena zibeela zya Nsabata zijatikizya bweende akataa bantu mbuli butondezyegwa mu Mulawo, nokuba. Pele mbuli mbwaalembedwe lino, alazuminana a Makani mabotu, aayo aapa buumi, akuteelela Mulawo kwamumoza akujatikizya Nsabata.
Insabata: Koliyeeyela njiyo
Mukupilingana lwabo beni, aabo bakaka kubamba Nsabata, kanjikanji bageme kutamikizya kuti ilaa tulawo-lawo tunjaanji kapati. Pele baamba kuti milazyo imwi ya Mulawo nkwiicili alimwi iceelede kutobelwa abantu boonse, akuleka mamambe, bujayi, bubbi, azimwi mbuli zyeezyo. Cintu ncokwaambwa kuti kuli milawo minjaanji tacipanduluki camaanu pe. Ciyeeme buyo ambaakani yomwe, akuteelela zyoonse zijatikizya Nsabata kuti zyoonse ncimvule cazyintu eezyo ziciboola kumbele. Kuli mbabo Nsabata yeelede kusanganya zipaizyo zyabanyama, zyakulya azyakunywa, kusingwa kwalufu, kubikka cinkwa cipya, nokuba kubulila limwi cili coonse. Bantu bamusyoboo ooyu tabakonzyi kulibonena zibeela zya Nsabaa zijatikizya kulijata abweende akataa bantu mbuli bwaambwa mu Mulawo, nokuba kwaamba kuti Nsabata cintu caluzyalo lwabulemu mbuli bwaamba Makani mabotu. Ncobeni balo, mbabalaa milawo minjaanji kutali Nsabata pe.
Kubamba Nsabata takumanyi nguzu zya mulumbe wa Paulu kuli ba Galatiya nokuba kuleka mamambe abujayi mbokunga kwacita. Nceenya ciimo cakulanganya Mulawo alusyomo inga caba ciimo camuntu ukwete mukaintu omwe alimwi uunyina bulwani. Insabata mbuli mbwiilangwa mu Bbaibbele ikulwaizya kuteelela lufutuko kwiinda mulusyomo aluzyalo.
Kuli zibeela zyone zikazya kubamba Nsabata eezyo nzyobapa bana Kristu. 1) Kuli kulailila kupedwe cigaminina mu milawo yoonse mu Cizuminano Cipya pele buyo kutali Nsabata; 2) Yahushua wakiityola Nsabata aboobo waatondezya kuti yakamwaigwa; 3) Insabata ijatikizya buyo milimo yabupaizi eeyo yakali cimvwule cazyintu ziciboola kumpela alimwi "zyaakankaminwa aciciingano"; 4) Cilembedwe mu Cizuminano Cipya tacitondezyi kuti ekklesia mutaanzi wakali kubamba Nsabata. Ootu twaambo tuyeeme a Cizuminano Cakale twavwiilwa kale atala aawa cakumaninina.
Mukukosozya kaambo, twambo tujatikizya Nsabata mu Bbaibbele toonse tuleendelana a Makani mabotu. Tugwasyilizya kuteelelesya akubelesya Makani mabotu lwawo. Mukati katwaambo toonse ootu kulalibona nguzu zyabulemu bwajulu, akumunika Yahuwah kuti ngo Mulengi alimwi Nguupa zyoonse, nguuyendelezya nguzu zyabantu bali azyuuno alikke alimwi akataa milawo yakulijata nguuyendelezya mukowa wabantu munzila yeelede akataa bukkale bwamusyokwe. Insabata njiileta Makani mabotu aabuumi aluzyalo kunyika yoonse. Kuleka kubamba Nsabata ncecintu cipati eeco cilesya kuti Makani mabotu aa Kristu atajanwi munyika mazubaano.