Eeci cibalo tacili ca WLC. Eelyo notubelesya zilembedwe aabalembi balaanze lya nkamu, tusimba buyo zyeezyo zyeendelana 100% a Bbaibbele a lusyomo lwesu cino ciindi munkamu ya WLC. Aboobo eezyo zibalo inga zyalanganyigwa kuti nzya nkamu ya WLC. Twakalelekwa kapati amulimo wabalanda ba Yahuwah banjaanji. Pele tatukulwaizyi ndinywe nobeenzuma kutalika kubala zyaalembwa abantu aabo. Eezyo nzibaalemba, twakazigwisya mumalembe eesu nkaambo kanjaanji zililubide akubaa tumpenda. Cintu cuusisya ncakuti tucilangaula mbungano yamilimo iitakwe kampenda. Ikuti konyandidwe nkaambo ka [zibalo/milumbe] iitali ya WLC, kobikkila maanu ku Tusimpi 4:18. Kuteelela kwesu nkwakuti kasimpe Kakwe kalazyokoloka, eelyo mumuni nuuyaa kumwesya munzila yesu. Tulakayandisya kasimpe kwiinda buumi, nkanko akukavwuntauzya kufumbwa nkokakonzya kujanwa.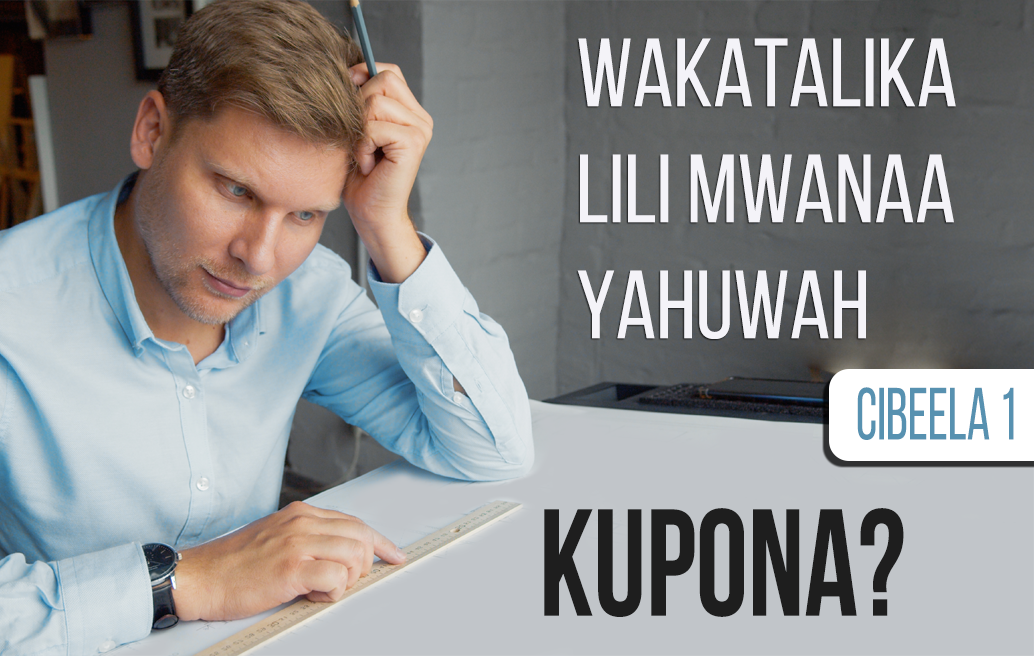 Twakomba mubikkile maanu ku twaambo tutobela ootu tujatikizya Yahushua akupona kataninga zyalwa:
Kuli tumpango tusyoonto buyo mu Mangwalo tumvwikaanga twaambilizya buponi bwa Yahushua kataninga zyalwa.
Mwana wakatalika buponi bwakwe eelyo naakamitwa mwida lya Maliya.
Mangwalo aaci Hebulayo atondezya Messiah mbuli muntu wakacili kuyoopona kumbelaaa mazuba, nkokuti taakaninga zyalwa mumazuba aa Cizuminano Cakale.
Bwana bwa Yahushua bwakashinshimwa mu Cizumimano Cakale aboobo bwakacili kuzya kumbelaa ciindi.
Mwana wakasumpulwa eelyo buyo naakabuka kuzwa kubafu.
Mwana taakali kukanana kusikila niwakalembwa musela ngwaakapona.
Kunyina keengwe kalembedwe mu mangwalo kaamba kuti Mwana wakazyokela kuli Wisi.
1. Kuli tumpango tusyoonto buyo mu Mangwalo tumvwikaanga twaambilizya buponi bwa Yahushua kataninga zyalwa.
Bunji bwa tumpango twa Mangwalo tatugwasyilili lusyomo lwa "kupona kotaninga zyalwa." Ngooyu mukonzyanyo, kuzwa mu Bbaibbele lyoonse lyaci Hebulayo, muubbuku buyo lya Matalikilo 1:26, Tusimpi 8:22, 30 a Mika 5:2 tumpango mutwakapindululwa kutegwa tumvwikaanga tugwasyilila muzeezo ooyu wabumboni.
Mu Cizuminano Cipya ca Mangwalo aaci Giliki, kunyina nokuba asyoonto mpokwaambidwe buumi bwakupona kotaninga zyalwa mubbuku lya Mateyo, Maako, Luuka, Milimo, Baloma, 2 Bakolinto, BaGalatiya, BaEfeso, 1 a 2 Batesalonika, 1 a 2 Timoteo, Tito, Filimoni, Jamesi, 1 a 2 Petulo, 1, 2 a 3 Johane nanka muli Juda.
Kusikila mabbuku aali zisela zyotatwe muli zyone mu Cizuminano Cakale, taajisi nokaba keengwe kasendekezya kuti Yahushua wakali kupona mbuli Mwanaa Yahuwah kataninga zyalwa.
Malembe aa Bunakristu oomo muli Kupona kotaninga zyalwa
Ibbuku lili kumbele kusumpauzyigwa kuti "mbumboni" bwa kupona kotaninga zyalwa ndya mulumbe wa Johane. Kuyungizya waawo, tumpango twa Bafilipo 2:6-8, Bakolose 1:15-17, BaHebulayo 1:10-12, 1 Bakolinto 8:6, a Ciyubunuzyo 3:14 tulanganyigwa kuti mbumboni bwakuti Yahushua "wakali kupona kataninga zyalwa". Nakuba boobo, kuli mibuzyo yobile yeelede kubuzyigwa: 1) Hena ootu twaambo twa "kupona kotaninga zyalwa" ntwancobeni naa ntwakuyeeyela buyo? Notwaamba kuyeeyela twaamba kuti Yahuwah wakaambilizya kusyomezya Messiah alimwi akuti lyoonse Messiah wakali mumizeezo yokwa Yahuwah. 2) Hena ono ootu tumpango, tweelede kuyiisya kupona kotaninga zyalwa, twakazubululwa akusandululwa munzila iiluleme na?
Milumbe yamaseseke yeelene kulembwa abbuku lya Milimo Taakwe Noyaambilizya Muntu Uupona Kataninga Zyalwa
Luuka 1:3-4: "Ime ndakakanza ambebo ndati, nkaambo ndakatobelezya zintu zyoonse kuzwa kumatalikilo cabunkutwe, ncibotu kuti ndikulembele webo mbuli mbozitobelana, Theophilusi omulemu, akuti uzyibe cakumaninizya kusinizya kwa makani aazintu nzyookayiisyigwa kwaambilwa kumulomo."
Nakuba kuti Luuka utobelezya "zintu zyoonse kuzwa kumatalikilo cakutontonkanya," kunyina naambilizya mumulumbe mubotu wakwe woonse kuti Yahushua wakali kupona muciimo ciindene kataninga zyalwa. Ikuti ooyu muzeezo niwali wamasimpe, nkokuti kuzwa mumajwi aakwe mwini, Luuka taakali kunga wasiya makani aalaa cikkelo boobu kwaambila Theophilus kuti awalo azyibe. Luuka ulizuunyene kusalazya kuti Mwanaa Yahuwah wakatalikila buponi bwakwe aciindi naakamitwa mwida lya Maliya, mbuli mbotutiibone mucibeela citobela. Eeco Luuka ncapandulula takuli kusanduka ciimo cabulengwa leza cakali kupona kale kuti cibe muntu wanyama pe. Luuka kunyina ancazyi cijatikizya Yahushua wakali kupona kali muciimo ca muya. Walo ulemba buyo kuboola kwa Mwana ciindi comwe, ooyo ngwaakazyala Maliya.
Milimo 1:1: "Mumulumbe mutaanzi, O Theophilusi, Ime ndakalemba zintu zyoonse Yahushua nzyaakatalika kucita akuyiisya." Eelyo Luuka naamba mulumbe mutaanzi ngwaakalemba, uuguminizya twaambo twa kuboola kwa Mwanaa Yahuwah (1:35), utondezya ceeco Yahushua muntu susu ncaakacita pele kunyina ncaakaamba cijatikizya kataninga zyalwa. Aaka kaambo kalitondezyedwe amu BaHebulayo 1:2, aaka kampango katondezya kuti Yahushua kunyina naakali kunga wabaa buumi kataninga ba muntu.
Mulumbe wa Mateyo awalo kunyina mpuusendekezya buumi bwa Yahushua uutaninga zyalwa. Awalo upandulula kumitwa kwa Yahushua kuti nceciindi ncaakatalika buumi, nkokuti naakazyalwa.
Mulumbe mubotu wa Maako tuuguminizyi kumitwa akuzyalwa kwa Yahushua nokuba asyoonto pe, pele utalikila muzintu zijatikizya lubbizyo lwa Yahushua. Kuvwuntaulisya mulumbe mubotu woonse ooyu takuyubununi Yahushua uupona kataninga zyalwa pe.
Mbweenya buyo alyalo bbuku lya Milimo lyoonse, ciibela cabili ca mulumbe wa Luuka. Aawa tweelede kulibuzya kuti: Nkaambo nzi mbungano ya Cizuminano Cipya ya Banakristu, yiitwa kuti Muswaangano waku Jelusalema wa Milimo 15, ncibakayooma makani mapati aakuti naa bantu bamasi batali baJuuda baleelede naa pe kubamba Mulawo wa Mozesi, pele kabataambilizyi cintu cakali kuyooba ciyubunuzyo ceebeka — kuti Messiah kali naakali mungele mupati kujulu?
Basicikolo Balupatipati Balazumina Makani
Raymond Brown wakali mwiyi wabuleza duundumuntule wa Katolika ku Amelika. Mubbuku lyakwe lyamutwe wakuti, Birth of the Messiah, walo wakaamba kuti Mateyo a Luuka "kunyina nobatondezya luzyibo lwa kupona kwa Yahushua uutaninga zyalwa; kuli mbabo cilibonyaanga kumitwa ngaakali matalikilo aabuponi (kuzyalwa) kwa Mwanaa Yahuwah" (p. 31).
Sicikolo nkumekume waci Giliki F.C. Baur waamba kuti: "Muzeezo wakupona kotaninga zyalwa wiimvwi kulaale anze lya mizeezo iili mumilumbe ya [Mateyo, Maako a Luuka]."1
Mwiyi William Sanday waku Oxford wakaamba kuti "kunyina noliba lyomwe mpokwaambwa mumilumbe mibotu kuti Yahushua wakali kale Mwanaa Yahuwah kataninga akuzyalwa."2
Mwiyi mupati William Sanday waku Oxford wakati
"kunyina pe mu Milumbe mibotu noliba lyomwe
mpokusendekezyedwe kuti Yahushua wakali Mwanaa
Yahuwah kataninga zyalwa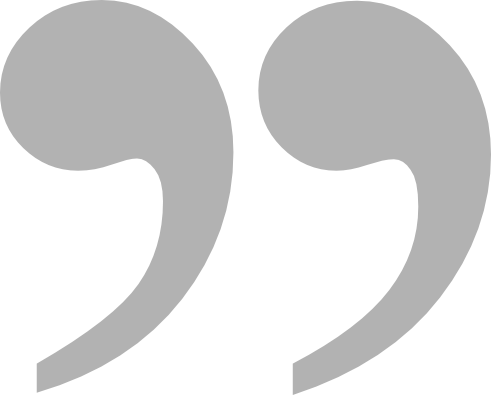 2. Mwanaa Yahuwah wakatalika buponi naakamitwa mwida lya Maliya. Bwana bwakwe tiibwakatalika kataninga zyalwa pe. Mwiyi wabuleza wa Basikutongooka Wolfhart Pannenberg waamba kuti: "Muli Luuka bwana bwabulemu bwakatalisyigwa mumicito ya muya wabulemu wa singuzuzyoonse ali Maliya...Muli Luuka 1:35 bwana bwabulemu bwa Yahushua bugaminide kwaambwa mu kuzyalwa kwakwe kwamaleele...kuzyalwa kwa Yahushua ku muumbulu ncintu citajokolosyeki ciimpene amuzeezo wa Bunakristu wakuti Mwanaa Yahuwah wakali kupona kataninga zyalwa."3
Luuka 1:35: "Akaambo kaako [maleele aakacitikila muli Maliya], ooyo uuyoozyalwa uyokwiitwa kuti ulisetekene, Mwanaa Yahuwah." Ibbala lyaci Giliki lyakuti 'dio kai' lyaamba kuti "mbube mukaambo kaako." Nkaambo naakamitwa Yahushua Muya Uusalala nguwaatalisya kuti walo abe Mwanaa Yahuwah. Aboobo Yahushua kunyina pe naakali Mwanaa Yahuwah kataninga zyalwa. Mbombuboobo mbukwaanyina Mwana simuzyalwaalikke kacitaninga sika ciindi eeco. Tokonzyi kunjila mubuumi kuti koli ulapona kale!
Luuka 1:32: "Ooyu...uyokwiitwa kuti Mwanaa Singuzyoonse." Mateyo 5:9 a Luuka 6:35 batondezya kuti "kuyakwiitwa kuti mbana ba Yahuwah" ciiminina cintu comwe a "kuyooba bana ba Singuzuzyoonse." Muli Luuka 6:35 Banakristu "bayooba bana ba Singuzyoonse" pele tiibakaninga talika kupona aciindi eeco pe.
Nkwaakazyila Yahushua
Muntu ulaa mbwabede nsini kweendelanya abusena nkwazyila. Mumakani aazubuludwe bukkwene aakuzyala, Mateyo ubelesya bbala lya 'matalikilo' mukampango 1:18. Eeli bbala liiminina kutalikilwa, ooko nkwaakazyila naa kumazyalilo. Mubbuku lya Bauer lyaci Giliki/Cikuwa, ibbala lya 'matalikilo' lipanduludwe kuti: "Kuboola kwa umwi kuti atalike buponi aciindi cigaminide, kuzyalwa." Acalo "ciimo cakuba, kupona" a "lunyungu ngamatalikilo aa kwaazyilwa." Mateyo 1:18: "Ibbala litaanzi lya nkwaakazyila [lya matalikilo muci Giliki] Yahushua Kristu lyakali boobu..."
Cintu citobela caambidwe ncakuti "Maliya...wakajanwa ulimitide kwiinda mu muya uusalala." Aboobo ibbala lya 'matalikilo', mbuli mbolibelesyedwe aawa, taliguminizyi kapati kuzyalwa kwini mbuli mboliguminizya kumitwa kwa ciindi eelyo Yahushua naakaba — "matalikilo" aakwe. Duundumuntule mu Ziiyo zya Bupaizi Dr. Bart Ehrman waamba kuti "malembe aansiku kapati alimwi aayinda kweelela alazumina kujuzya mabala aayo mucibeela cilembedwe eeci: 'Matalikilo ookwa Yahushua Kristu akacitika munzila eeyi.'"4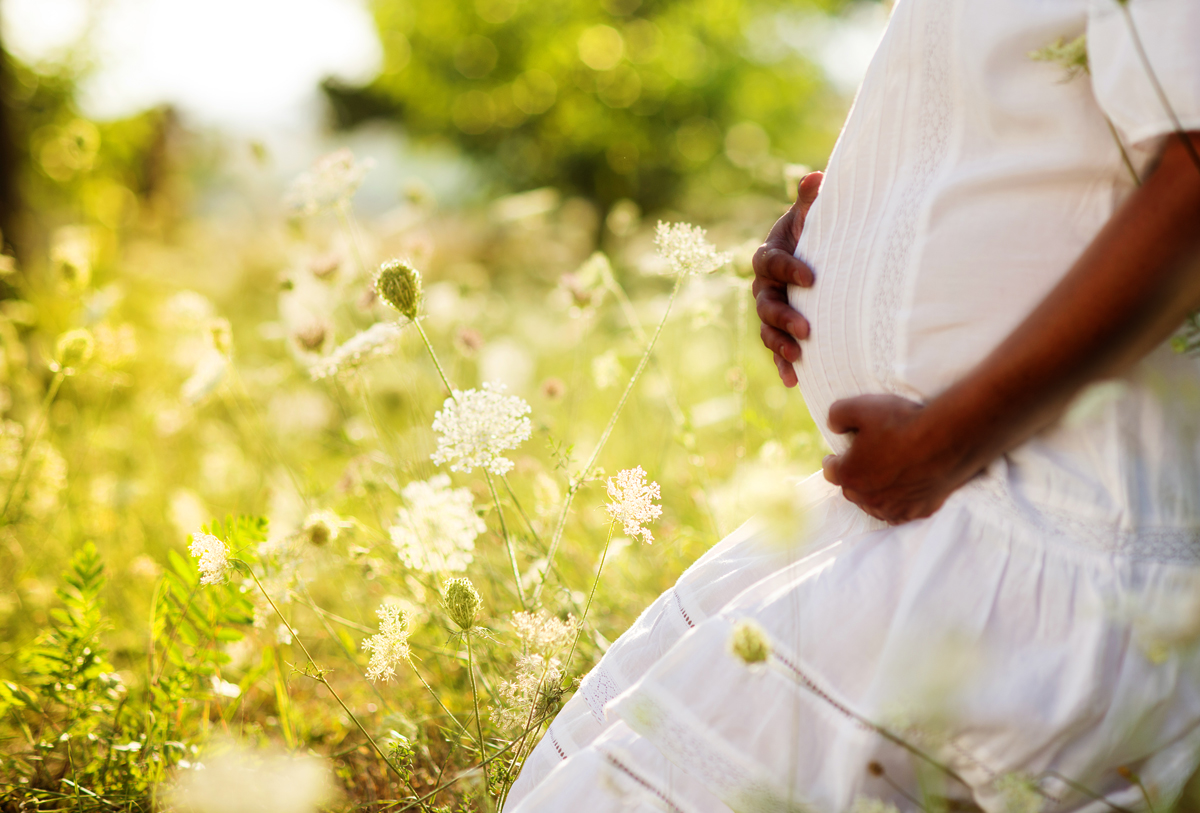 Eeci cibeela cilikke citondezya kuti Yahushua taakali kupona nociba ciindi cili buti kusikila naakamitwa. Kunyina aciindi cili coonse amwalo muli Mateyo nokuba muli Luuka mpokwaambwa kuti Yahushua wakaba buyo aanga muntu, kubee wakali kupona kale alimwi wakainda buyo muli Maliya kutali kuti wakatalikila muli nguwe mbuli mbokwaambidwe muli Mateyo 1:20.
Matalikilo aa Messiah mbuli "Lunyungu"
Ibbala lya mazyalane liiminina "kwakazyilwa" mbuli mbolibelesyedwe muli Mateyo 1:1. Aaka kampango kakasandululwa aba Darby kuti: "Ibbuku lya mukowa wa Yahushua Kristu." Aawa kwaambwa mukowa wa Yahushua — nkwaakazyila, nkaambo ka mulongo walunyungu lwakwe kuzwa kuli Abulahamu kusikila kuli Davida. Pele mubwini Yahushua taakatalika buponi kusikila kumamanino aamulongo ooyo — naakamitwa.
Mika 5:2: "Alimwi webo, O Betelehema Efilata, nokuba kuti uli muniini akataa mikowa ya Judah, pele muli nduwe muyoozwa yooyo uutikabe muleli wa Isilayeli, matalikilo aakwe [kweendeenda] kwakwe kuzyila kuziindi zyansiku, nkwa mazuba aaciindi cakainda citapimiki." Naa kuzyila kumazuba aansiku lini (langa amuci Hebulayo cisanduludwe aciindi comwe amumilaka minji, NAB, ESV, NRSV, ROTH, REB, NIV).
Kutaanguna kweelede kulangisyigwa kuti tujana kuti muli Mika 7:20, kaambo kakonzyanya kalibelesyedwe kutondeka musyule kusikila buyo kuli bamatata baci Hebulayo, kutali kuciindi ca kusyule lyabo kiitaninga lengwa nyika pe. Mika 7:20: "Lubomba ndwaakapegwa Abulahamu, oolo ndookakonkezya kuli bamatata kuzwa kumazuba aansiku."
Awalo Amosi 9:11: "Mubuzuba buya Ime njooyimikizya civwuka ca Davida eeco cakoolekede, Ime njoociyaka mbucaabede mumazuba aansiku kapati."
Twaambo tulembedwe mu Bbaibbele Lipya lyaku Amelika tupandulula Mika 5:2 kuti waambilizya lunyungu lwa Messiah kuzyila ku mulongo wa bami bansiku uutalikila kuli Davida: "Kanzi kasyoonto amukowa wa Betelehema-Efilata, oomo mwakazwa mulongo wabami batobela Davida (uuzyila kuciindi cakaindi, kuziindi zya nsiku) amwami wawo Messiah, ooyo uuyooba muleli wa Isilayeli." Kuyungizya waawo, Ibbaibbele lya Cambridge Bible for Schools and Colleges lyaamba kuti ooko "kwakazyilwa" kwaambwa muli Mika 5:2 kwaambilizya nkwaakazyila Messiah kumukwasyi wa Davida wansiku.
Aboobo "matalikilo" aali muli Mika 5:2 aambilizya mulongo walunyungu mwaakazyila Yahushua kusanganya azishinshimi zijatikizya Messiah mbozitobelana kuzwa kuli Judah (Matalikilo. 49:10) ambwaakaba muna Isilayeli (Myeelwe. 24:17-19) alimwi mbwali uulya zina lya bulelo bwa Davida aciindi mpeenya kali Mwanaa Yahuwah (Samuyele 2:14).
Muntu Takonzyi Kubaa Milongo Yobile Nkwazulilwa
Ikuti matalikilo aali muli Mika 5:2 kaamba munzi wakasolweda Betelehema, abwalo buumi bwa Mwana, inga caba cintu ciimpene a Mateyo 1:18 a Luuka 1:32, 35 walo uupede makani aazubulula nkwaakazyila Yahushua a kuzyalwa kwiinda mu Muya Uusalala kuti abe Mwanaa Yahuwah, kumitwa kwakwe muli Maliya.
Kapandulula Mika 5:2, James Dunn, mwiyi mupati kucikolo cipati ca Durham, waamba malembe aaci Hebulayo kuti taasendekezyi kupona kotaninga zyalwa. Kweezyekanya azimwi zilembedwe kutondezya kuti kunooli kampango ka Mika 5:2 nkako bamaJuuda bamusela mutaanzi nkibaajisi mumizeezo, eelyo nibakati muli Johane 7:42: "Hena Mangwalo taambi kuti' Kristu uyoozyila mulunyungu lwa Davida, ku Betelehema mumunzi mwaakali kukkala Davida?"
Aboobo Messiah, ngo lunyungu lwamamanino mumulongo wabami kuzwa kuli Davida, uli mumundando wabwami bwansiku. Mubwini inga tiicalulama kweezyeezya kuti Messiah wakali kupona kale kaataninga sika malengelo aanyika kali muntu mubuponi butaanzi, ooyo tali Messiah wamu Cizuminano Cipya pele mweenzu uutazyibidwe mumalembe aancico.
Mbweenya buyo, mukusoleka kuzyiba kuti nguni ncobeni Yahushua muli Johane 7:40-41: "Bamwi akataa bbunga lyabantu...bakatalika kwaamba kuti: 'Ooyu ngonguwe mushinshimi ncobeni.' Bamwi bakali kuyungizya akuti: 'Ooyu ncobeni ngonguwe Kristu.'"
Nkabela naakababuzya Yahushua muli Mateyo 16:13-14 kuti, "'Nguni bantu mbobamwaamba Mwanaa Muntu?' Balo [basikwiiya] bakati: 'Bamwi baamba kuti ngu Johane Mubbizyi, bamwi ategwa Elijah, kakuli bamwi balati Jelemiya nokuba umwi akataa bashinshimi.'"
Johane 1:49 ulembede Nataniyeli mbwaakamuzyiba Yahushua kuti: "Mwiyi, yebo uli Mwanaa Yahuwah, yebo uli mwami wa Isilayeli." Kunyina aawa caambidwe aamuntu umwi cisendekezya kuti Yahushua wakali Muya uupona katana zyalwa.
Mwana Wakazyalwa Aciindi Comwe Buyo
Mateyo 1:20: "Ooyo uuyoozyalwa [kutalisyigwa kupona] muli nguwe." Gennao = kuzyala. Ibbuku lisandulula mabala lyaamba kuzyala kuti nkutalisya, kutalisya kupona. James Dunn mubbuku lyamutwe wakuti 'Christology in the Making' waamba kuti:
"Kuzyalwa...kuboola mubuumi kwa yooyo uyookwiitwa, alimwi uuyokuba Mwanaa Yahuwah ncobeni, kutali buyo kusandula muntu wakaliko kale kuti acince kuba muya wakaba kana kavwanda kabantu nokuba kusandula cilengwa leza cabulemu kuti cibe mwana mucece uucili mwida" (p. 51).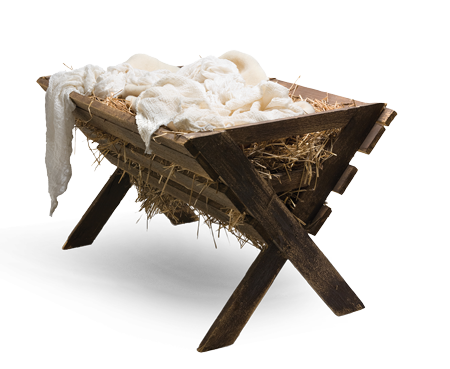 Kufumbwa muntu uupanduludwe mu Mangwalo kuti wakazyalwa, wakatalika kupona buumi aciindi cini eeco naakamitwa. Taciluleme kwaamba buyo kuti Yahushua wakabaanga muntu naakamitwa. Wakali muntu ncovwo — muzumi — wakatalika buponi kwa ciindi citaanzi aciindi eeco. Ncintu citakwe maanu kusendekezya kuti muntu naba ni inga wazyalwa ziindi zyobile! Banakristu "balazyalululwa alimwi," nkokuti, balazyalululwa mu muuya:
1 Johane 5:18: "Kufumbwa wakazyalululwa muli Yahuwah taciti cinyonyoono, pele ooyo muzyalwa ookwa Yahuwah ulamusunga" (Malembe aa Marshall Aayelanya Milaka).
"Kufumbwa wakazyalululwa muli Yahuwah tazumanani kucita cinyonyoono, pele Ooyo wakazyalwa aa Yahuwah ulamweembela akumukwabilila" (Amplified Bible. Langa amu NAB, Darby, and Young).
Kaambo kakuti "lino kazyalidwe", nkaambo kazuzikidwe kaciindi camazubaano mumulaka waci Giliki, katondezya ciimo cicizumanana kuya kumbele mubweende bwa Banakristu, nkokuti kuzyalululwa mu muuya. Nokuba boobo ikaambo kakuti "Ooyo wakazyalwa" kaambilizya Yahushua, nkaambo kali muciindi cakainda mumulaka waci Giliki alimwi kaamba buyo ciindi comwe citakayindulukwi caacitika kale muciindi cakainda —kwakali kuzyala kwa ncobeni. Mbube kuzyalwa kwa Yahushua ooko kwakacitika kweendelanya aa Mateyo 1:20 a Luuka 1:35, kwatola busena aciindi comwe buyo eelyo Walo naakamitwa/naakazyalwa camaleele mwida lya Maliya.
Twaambo twakuti "simuzyalwaalikke wa Taata," "Mwana simuzyalwaalikke," a "simuzyalwaalikke ookwa Yahuwah", tujanwa muli Johane 1:14, 18; 3:16, 18 amuli 1 Johane 4:9. Boonse baamba bwaandeene bwa Yahushua mbwali Mwana alimwi kugaminina bwaandeene bwa kumitwa buumbulu kwakwe muli Maliya alimwi katajisi wisi muntu. Eeci caambilizya kuti Yahushua, nokuba kuti wakali muntu uuzukide ncobeni, pele teelede kulanganyigwa aanga "muntu uutabujuli" — walo muntu wakabambwa munzila yaandeene.
Nkaambo "kuzyalwa" caambilizya "kuletwa mubuumi," aboobo muzeezo wa kusanduka kuzwa muciimo cimwi cabulengwa leza kuya kuli cimwi tuusanganyidwe aawa pe.
Kunyina Kupona Kotaninga Zyalwa Kweendelanya Bwaamba Paulu
Mwaapositolo Paulu upandulula kuboola kwa Yahushua mubuumi buno munzila njeenya aba Mateyo a Luuka:
BaGalatiya 4:4: "Eelyo ciindi nicaasika mpocizuzikilwa eeni, Yahuwah wakatuma Mwanaakwe, walo wakaboola akuzyoobeda [kutalika buponi] kuzwa [kuzyila] mu mukaintu."
Ibbala lyaci Giliki lyakuti 'genomenon' lizyila kubala lyakucita cintu lyakuti ginomai = kutalika buponi. Eeci cigwisyila muzeezo wayooyo wakaboolela muli Maliya mbuli mbocinga caba kuli yooyo wakali kupona kataninga zyalwa mu buntu. Ginomai ndibbala lipanduludwe kuti:
1) kutalika kuba kwiinda mukuzyalwa (BaGalatiya. 4:4). (Bauer' s Lexicon).
2) kutalika buponi (Bauer' s Lexicon).
Kuba, nkokuti kutalika buponi, kutalika kuba, kutambula buntu (Thayer' s Lexicon).
Ikuti kakuli nikwakali buumi buponwa kotaninga zyalwa, nkabela twaambo mbuli twa kuzyalululwa nokuba kusumpizyigwa nokuba kusandulwa inga tweelela. Pele mukaambo ka Mwanaa Yahuwah, iBbaibbele lipandulula matalikilo aamuntu mupya, mbweenya mbukwakashinshimwa mu Intembauzyo 2:7 a 2 Samuyele 7:14.
Cishinshimi ca Kuzyalwa Kumbelaa Myaka
Intembauzyo 2:7: "Yebo uli Mwanaangu, buno buzuba Ime ndakuzyala" (NASB).
Kweendelanya aba Hebulayo 1:5 a Milimo 13:33 eeci caazuzikwa eelyo Yahushua naakatumbukwa. Nokuba boobo, kwakali penzi mukusandulula kampango ka Milimo 13:33. Ibbala lyakuti "kubusya" lyakalubizya kusandululwa mu Bbaibbele lya KJV alimwi aakale amu Bbaibbele lya NWT kuti "wakamubusya alimwi," naa "kubusyigwa kuzwa kulufu." Busanduluzi bwini bwa malembe amu NKJV amu NIV bwakabambulula penzi eeli. F.F Bruce ulaamba kujatikizya kampango ka Milimo 13:33:
"Cisyomyo cili mukampango 23, eeco cakazuzikwa mbokupanduludwe mukampango 33, ciguminizya kutumwa kwa Messiah, kutali kubuka kwakwe kuzwa kulufu (Langa amukampango 34). Kampango 34 mbukaalembedwe kutaanguna kabala kuti, 'kuzwa kubafu.'"
Aboobo tulakulwayizyigwa kwaandaanya bbala lyakuti kubusya mukampango 33 kuzwa kuli leelyo lya kubusya kuzwa kubafu mukampango 34.
Mukowa wa Yahushua
Mumulumbe wa Mateyo mukowa wa Yahushua ujokelela musyule kwiinda muli Davida akuyoosikila kuli Abulahamu. Makani aamukowa ngaakalemba Luuka asumpya kujokelela musyule kuli Adamu (Luuka 3:38). Boonse bobile Mateyo a Luuka bakalaa ciindi cibotu cakuti baambilizye, ikuti nibakali kusyoma kuti kuli kupona kotaninga zyalwa, kwaambilizya Mwana kataninga ba muntu, pele kunyina pe cili boobo mubupanduluzi bwabo. Cimwi cijatene kapati amakani aamisela aalembedwe muli Mateyo, nkaambo kalembedwe kuti Yahushua wakatalikila mwida Maliya kupona. 1:20). Iciindi abusena nkwaakazyila Mwanaa Yahuwah zilisalazyidwe kapati. Luuka ulatwaambila akuti Mwanaa Yahuwah wakatalika buponi bwakwe mwida lyabanyina (Luuka 1:32, 35). Mumilumbe yoonse Yahushua wiitwa kuti "mwanaa Davida." Kunyina pe nayitwa nokuba kweezyekwa aanga ngu Mikkayeli nokuba muuya uulengedwe umwi. Aawa takwaambilwi limwi munzila yakusalazya kuti naa Yahuwah ulaa ciimo ca mungele.
Mu milumbe mibotu yoonse Yahushua wiitwa kuti "mwanaa Davida."
Kunyina noliba lyomwe nayitwa nokuba kujatikizyigwa aa Mikkayeli nokuba cilengwa leza cakujulu cimwi.
Kusendekezya kuti Mwanaa Yahuwah mungele tiikwaasolelwa limwi.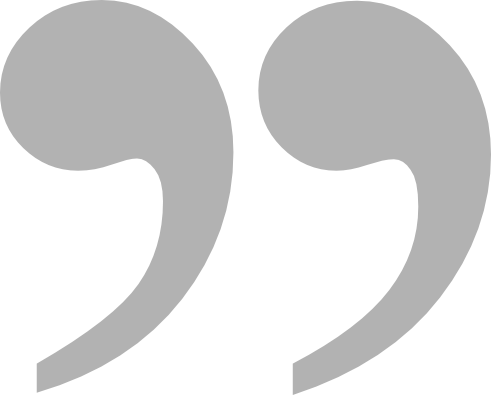 Ikuti Yahushua naakali kupona kale mbuli Mikkayeli walo naatakali kunga waambwa kuba walunyungu nokuba uuzwa mumukowa ookwa Davida. Kwaamba buumi buponwa kotaninga zyalwa ncintu cikazyana a Mangwalo, eeco citondezya kuti Yahushua wakaboola buyo mubuumi buno naakamitwa muli Maliya. Muntu takonzyi kuba kataninga talika kupona buumi. Muzeezo uuli boobu tuukwe maanu.
John wakacenjezya basyomi kuti batambule buyo Yahushua ooyo "uuboola muciimo cabuntu", nkokuti Messiah wamusela wabantu. Bamwi 'Bakristu' bakeelede kweelebwa nkaambo mbacenjezu balaa ntenda. "Kwiinda muli ceeci muyoomuzyiba Muya wa Yahuwah: Kufumbwa muya uutakonkezyi kuti Yahushua ngo Kristu wakaboola muciimo cabuntu kuzwa kuli Yahuwah; alimwi kufumbwa muya uutakonkezyi [kuti] Yahushua ngu Kristu tuuzwi kuli Yahuwah" (1Johane 4:2-3).
3. Mangwalo aa BaHebulayo atondezya Messiah kuti ngumwi wakacili kuyoopona.
Hena kuli Mangwalo aa BaHebulayo akasolweda baJuuda bamusela mutaanzi kulangila Messiah wakaleka buumi kupona mbuli Mungele mupati wabangele nokuba cilengwa leza cakujulu na? Twakomba amulangisye zishinshimi zya Messiah zitobela aawa.
Myeelwe 24:14-17: "Andimwaambile ncobayoocita aaba bantu kubantu bako kumamanino aamazuba...Ncaamba ooyo uuswiilizya nzyaamba Yahuwah...'Ime njoomubona [Messiah], pele kutali cecino ciindi; Ime njoomubona pele kutali afwaafwi, Inyenyeezi iyoopasuka kuzwa muli Jakobe, Alimwi musako uyookomena ncobeni muli Isilayeli.'"
Ciibalusyo 18:18: "Ime njookomezya mushinshimi kuzwa akati kabeeninyina mbuli nduwe [Mozesi]." Eeci cakazuzikwa mu Milimo 3:22, 7:37 amuli Johane 6:14.
Matalikilo 3:15: "Businkondonyina... akataa lunyungu lwa [simwaaba] alunyungu lwa [mukaintu]" ("walo uuli ngo Kristu," BaGalatiya. 3:16).
Kunyina mukataa zishinshimi eezi mpokusendekezyedwe kuzyila kulunyungu lwa bangele. Pele ooyu mushinshimi uyoozyila cigaminina kuzwa mulunyungu lwa bantu.
2 Samuyele 7:14-16: "Lunyungu lwa [Davida]...uyoobamba Bulelo bwakwe kusikila kuciindi citagoli. Ime njooba wisi, Walo uyooba mwanaangu." Eeci ciliindulukide kwaambwa amu BaHebulayo 1:5. Alimwi awalo 2 Samuyele 7:19 waamba kuti cinooli "ciindi cicili kulaale kumbelaa myaka."
Ciyubunuzyo 22:16: Yahushua ulipandulula kuti: "Ime ndimutabi alimwi ndi lunyungu lwa Davida alimwi ndi ntanda yakubucedo."
Mbuli Mozesi muntu susu mbwaatakali kupona kataninga zyalwa, awalo, Messiah wakali kuyooba Muntu susu uukkwene alimwi wakasyomezyegwa kuba Mwanaa Yahuwah a Davida muciindi ciciboola. Wakali lunyungu lwa bantu baansi — "lwa mukaintu," Abulahamu a Davida. Muya Uusalala niwaavwunikila Maliya tiiwakapindula ciimo cakwe cakuba muntu. Mwanaa Yahuwah Adamu awalo wakali Muntu susu ncobeni (Luuka 3:38).
Intembauzyo 22:10: "Kuzwa neekacili mwida lya baama webo wakali Leza wangu." Eeyi Intembauzyo ncishinshimi ca Messiah mbuli mbocinga cabonwa mutumpango twa milumbe mibotu. Aboobo aaka kampango kazuunyene kutondezya kuti Messiah wakalanganya Yahuwah kuti ngo Leza a Wisi Wakwe kuzwa kukuzyalwa kwakwe. Walo aboobo naatakali kunga waba Mwana simuzyalwaalikke kacitaninga sika eeco ciindi. (tuyoozumanana aakale.)
---
1 Church History of the First Three Centuries, p. 65.
2 Hastings Dictionary of the Bible, Vol. 4, p. 576.
3 Jesus – God and Man, pp. 120, 143.
4 The Orthodox Corruption of Scripture, p. 75.
---
Eeci cibalo citali ca-WLC cakalembwa aba Ray Faircloth.
Twakagwisya mucibalo citaanzi mazina aabakomba mituni ngobayita Taata a Mwana, akubikka mucibaka cangawo mazina mataanzi ngubaapedwe. Kuyungizya waawo twakajokolosya mutumpango ntotulembulude mazina aa Taata a Mwana, mbuli mbwaakali kulembwa kutaanguna abalembi ba Bbaibbele bakayoyelwa Moza. Nkamu ya-WLC