Eeci cibalo tacili ca WLC. Eelyo notubelesya zilembedwe aabalembi balaanze lya nkamu, tusimba buyo zyeezyo zyeendelana 100% a Bbaibbele a lusyomo lwesu cino ciindi munkamu ya WLC. Aboobo eezyo zibalo inga zyalanganyigwa kuti nzya nkamu ya WLC. Twakalelekwa kapati amulimo wabalanda ba Yahuwah banjaanji. Pele tatukulwaizyi ndinywe nobeenzuma kutalika kubala zyaalembwa abantu aabo. Eezyo nzibaalemba, twakazigwisya mumalembe eesu nkaambo kanjaanji zililubide akubaa tumpenda. Cintu cuusisya ncakuti tucilangaula mbungano yamilimo iitakwe kampenda. Ikuti konyandidwe nkaambo ka [zibalo/milumbe] iitali ya WLC, kobikkila maanu ku Tusimpi 4:18. Kuteelela kwesu nkwakuti kasimpe Kakwe kalazyokoloka, eelyo mumuni nuuyaa kumwesya munzila yesu. Tulakayandisya kasimpe kwiinda buumi, nkanko akukavwuntauzya kufumbwa nkokakonzya kujanwa.
4. Mwana wakashinshimwa aboobo wakacili kuboola kumbelaa mazuba. Kunyina mwana uupona kataninga zyalwa (= kutalika buponi, muci Giliki. gennao; langa amuli Luuka 1:35, Mateyo. 1:20 a 1 Johane 5:18). Ikuti mwana kapona nokuba kuti taninga zyalwa mbuli mwana mvwanda, eeci inga ceetelezya muzeezo uutakonkezyi alimwi uutajanwi mu Mangwalo wakuti wainda biyo muvwi mwida mbuli mbwaakayiisya Justin Martyr munsaa mwaka 150 AD. Muzeezo wa kupona buumi konatinga zyalwa alimwi kuti kakuli boobo kuba Messiah uutali muntu ncobeni ncecaasolweda kuyeeyela kuti Mwana Ulazyalululwa, alimwi ngwabili mumutwe wa Baleza Botatwe.
IBbaibbele lilisalazyide cinicini nkwaakazyila Mwana:
Izaya 7:14: "Nakalindu muumbulu uyoobaa mwana a kuzyala mwana musankwa," nkokwaamba kuti walo uciyooba Mwana musankwa kumbelaa mazuba.
2 Samuyele 7:14 (langisya kampango 7:14 mutumpango tobile atala aawa!): "Ime njooba wisi alimwi walo uyooba mwanaangu musankwa" (kwaamba Yahushua mu BaHebulayo. 1:5).
Izaya 9:6: "Kuli mwana ngutwaapegwa" (kwaambilizya cishinshimi cakainda musyule, eeco caambilizyaa kuti ooyo mwana "uciboola kuzyoopegwa").
Intembauzyo 2:7: "Yebo uli Mwanaangu; sunu, Ime ndaba uso" ("Sunu Ime ndakuzyala yebo,") Ciliindulukide amu BaHebulayo 1:5 amu Milimo 13:33 kwaambilizya kuboola kwa Yahushua mubuumi buno.
Intembauzyo 89:26-27: "Walo ulaita kuli ndime kuti, 'Yebo nduwe taata wangu, Yahuwah wangu'...Ime lwangu njoomubikka kuba mutaanzi kuzyalwa, mupati atalaa bami boonse."
Toonse twaambo ootu twaambilizya kuzyalwa kwa Mwanaa Yahuwah mutaanzi muciindi ciciboola. Mwana wakasyomezyegwa pele taakali kupona kataninga zyalwa. Kuli kwiimpana kupati aawa.
5. Mwana wakasumpulwa atalaa bamwi eelyo buyo naakabuka kuzwa kubafu.
BaFilipo 2:8-9: "Walo wakalicesya akuteelela kusikila ku lufu...Akaambo kaaka keni awalo Yahuwah wakamusumpula a busena busumpukide akumwaabila zina lilaatala lya mazina woonse." Yahushua wakatambula busena busumpukide kali kunsaa Yahuwah, eeco ncintu citakonzyeki kuti naakalisumpukide kale!
Penzi lya Busanduluzi
Ibbala lyaci Giliki lyakuti 'kai' lili muli BaFilipo 2:9 liiminina kuti "awalo" (nokuba "a") talyeelede kusandululwa nsini nkaambo lili mucibeela ca kaambo kalembedwe muci Giliki kasanduludwe bululeme kuti "aboobo" naakuti "nkaambo kaceeci", "alimwi muli ceeci", naakuti "nkaambo kaako" nokuba kuti "akaambo kaaka" (NASB muli Luuka 1:35. Ibbala lya Dio kai muli Luuka 1:35 liiminina kuti "mukaambo aaka kukagaminina" walo uyooba Mwanaa Yahuwah).
Akalo kaambo kakuti "mu busena busumpukide" mu BaFilipo 2:9 takalongosokede nkaambo kasendekezya kweelanya masena obile aasumpukide. Mubululeme ibbala lyakuti "atalaa," litondezya bbala lyaci Giliki kuti ndibbala lyakukomezya cintu mbuli: "kubusena bwiinda kusumpuka" (NIV); "wakamusumpula kubusena bwiinda kubaa bulemu" (NLT). Mbube woonse obile, lya ESV alya NRSV alembedwe kuti: "Nkakaako Yahuwah wakamusumpula cinicini." (Bunji bwa Mangwalo aakasandululwa alembedwe munzila njeenya.)
Yahushua Taakali Abusena Bwakwe Bwiinda Kulemezyegwa Kataninga Buka Kuzwa Kubafu
Bakolose 1:18:
"Mutaanzi kuzyalwa kuzwa kubafu inga unooli nguwe mutaanzi ['kusumpulwa'] mu ESV amuli aamwi] atalaa zintu zyoonse."
BaHebulayo 1:4: "Aboobo wakainda kubota ciimo kwiinda bangele, cakuti wakakona zina liinda kubota kwiinda lyabo." Eeci cakali boobo nkaambo "walo wakacita kusalazyila zinyonyoono zyesu" (v. 3). Tacaambilizyi kuti wakajokezyegwa abusena mbwaakakonede kale musyule lyaciindi, nkokuti aawo mpatobela kuba mupati mumulengalenga, Pele kuti lino uleelela kukona nkaambo "wakali kuteelela kusikila kulufu" alimwi "wakasalazyila zinyonyoono zyesu."
BaHebulayo 5:8: "Nokuba kuti wakali mwana, wakateelela muzintu zyoonse nzyaakapenga." Ndileelyo buyo eeyi nzila njaakali kwiiya niyakamanina mukuteelela kusikila kulufu eelyo walo naakasumpulwa akubikkwa abusena bwiinda kubaa bulemu munsi lya Yahuwah (Intembauzyo. 110:1, aawo mpabede ngu "simalelo wangu" (adoni) aboobo tali Yahuwah wabili).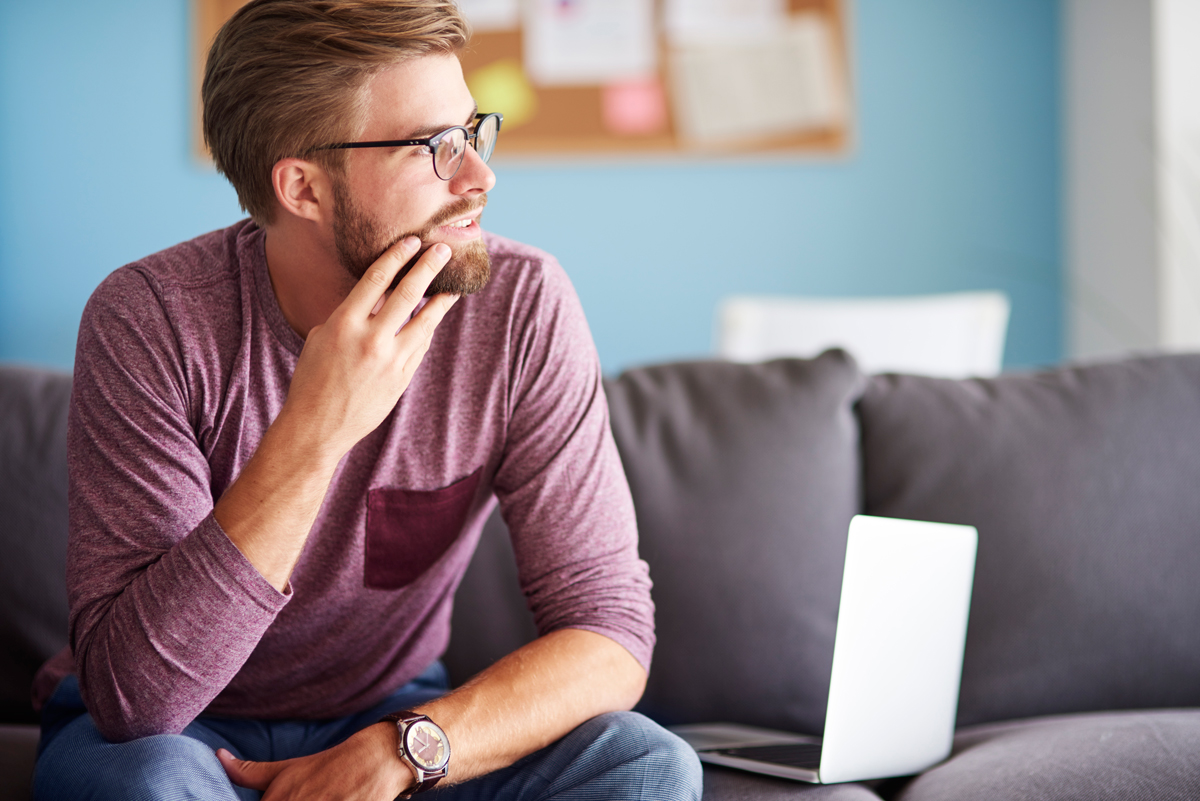 6. Hena Mwana wakali kwaambaula kataninga njila mubuumi bwakwe bulembedwe?
BaHebulayo 1:2: "Walo [Yahuwah] kumamanino aamazubaano wakaambaula kuli ndiswe kwiinda mu Mwanaakwe." Yahushua, Mwana, wakaba mwaambilizi ookwa Yahuwah lilikke buyo "kumamanino aamazubaano" kakuli musyule lyaciindi Yahuwah wakabelesya bashinshimi abangele kuti babe batumwa Bakwe (BaHebulayo. 1:1; 2:2). Ikuti Yahushua naakali mupati wa bangele (Mikkayeli), nkabela, mbuli mutumwa alimwi mbuli yooyo "wiiminina bana babantu bokwenu" (Daniyele. 12:1), kulangilwa kapati kuti naakabandika mucibaka ca Yahuwah kataninga sika "kumamanino aamazubaano." Pele BaHebulayo 1:5 batondezya kuti Mwana kunyina pe naakali mungele: "Nguuli umwi akataa bangele ooyo [Yahuwah] ngwaakaambila kuti: 'Yebo uli mwangaangu'?"
7. Mwana taakapiluka Kuli Taata. Yahushua kunyina naamba kuti uyoopiluka kuli Wisi kubee bakali limwi aciindi cimwi musyule, pele:
"...wakali kuunka kuli Yahuwah" (Johane 13:3).
"Ime ndaunka nzila yangu kuya kuli Taata" (Johane 14:12, 28; 16:28).
"Ime ndiya kuli Taata" (Johane 16:10, 17).
"Ime nditanta kuya kuli Taata wangu" (Johane 20:17).
Yahushua wakayaamuka kuti awunke kuli Taata. Kunyina naambwa kuti wakazyokela kuli Taata.
Makani aatamvwisyidwe
"Kutuminwa" kwa Yahushua kwakali kutumwa mulimo uutalikila akuzyalwa kwakwe. Boonse bashinshimi bakali kutumwa pele eeco tacijatikizyi kupona buumi kotaninga zyalwa.
Kutuminwa kwa Jelemiya
Jelemiya 1:5, 7, 10: "Kotaninga kuzwa mwida Ime ndakakusetekanya. O mushinshimi wa masi Ime ndakakubamba webo...kuli boonse aabo Ime nkweyookutumina ...Bona, Ime ndakupa mulimo buno buzuba."
Kutuminwa tiikwakali kwaambilizya kuti Jelemiya wakali kupona ncobeni kataninga zyalwa akuboola ansi kuzwa kujulu, pele wakatumwa mulimo naakazyalwa.
Kutuminwa kwa Johane Mubbizyi
Johane 1:6, mubbuku lya Young's Literal: "Kwakaboola mwaalumi umwi — wakatumidwe kuzwa kuli Yahuwah — wakalaa zina lyakuti Johane."
Kutuminwa kwa Johane
Tacaambilizyi ncobeni kuti wakali kupona kataninga zyalwa akuboola ansi kuzwa kujulu. Kwakali kutumwa buyo mulimo kuli Yahuwah.
Kutuminwa kwa Basikwiiya
Johane 17:18: "Mbubonya mbookandituma webo munyika, ambeyo ndabatuma [basikwiiya] kuya munyika."
Kutuminwa kwa basikwiiya munzila njeenya Yahushua njaaka "tumwa munyika" tiikwakali kwaambilizya kuti bakali kupona kabataninga zyalwa.
Kutuminwa kwa Yahushua
BaGalatiya 4:4: "Yahuwah wakatuma Mwanaakwe, ooyo wakalibonya kuzwa mumukaintu."
Rengstorf mubbuku lya Theological Dictionary of the New Testament waamba kuti: "Mulwiiyo lwa milaka kunyina cigwasyilizya muzeezo uuli mu BaGalatiya 4:4. Cintu cakuti exin exapostellein citondezya kuti kataninga tuminwa, ooyo wakali kutumwa wakaliko kale kabali antoomwe ayooyo wakamutuma" (Vol. 1, p. 406).
BaLoma 8:3: "Kwiinda mukutuma Mwanaakwe muciwa ca mubili wa cinyonyoono."
1 Johane 4:14: "Taata wakatumina Mwanaakwe mbuli Mufutuli wa nyika."
1 Johane 4:9: "Yahuwah wakatuma Mwanaakwe Simuzyalwaalikke munyika."
Yahushua Wakakomezyegwa mpoonya Wakutumwa
Milimo 3:26: "Kutaanguna kuli nduwe, Yahuwah, naakamanizya kukomezya Mulanda wakwe, wakamutuma."
Aboobo kunyina pe muntu wakali kupona kataninga zyalwa wakakomezyelwa kujulu mpoonya watuminwa ansi munyika. Kutuminwa kwakacitika eelyo Yahushua naakakomezyegwa kuzwa akuzyalwa kwakwe, mbweenya mbuli Jelemiya mbwaakakomezyegwa naakazyalwa kuti abe mushinshimi.
Ino mbuti muli 1 Timoteo 3:16?
"Nguni wakalitondezya mumubili wanyama" (KIT). "Walo wakayubununwa mumubili wabuntu" (NRSV).
James Dunn utwaambila kuti "kutondezyegwa" (ephanerothe) ciiminina buyo "kulibonya":
"kakwiina kusendekezya caasisidwe musyule lyawaawo (cp Johane 9:3; BaLoma. 3:21; 2 Bakolinto. 3:3; 4:10; 5:10; 1 Johane 3:5, 8), kutegwa kaambo kalemenene mumulimo wakumvwisyisya cakali kwaambwa mukampango...Mukaambo aaka, kunyina citondezya kuti ooyu muzeezo nguwaakanzidwe kusanganya cibeela catatu ca buumi kataninga libonya anyika
...[nkokuti] kakwiina makanze aasendekezya [kupona kataninga zyalwa] aakasisidwe."1
Kweezyekanya a Johane 9:3: "kuti milimo yokwa Yahuwah ilibonye mukaambo kakwe." Eeyi "milimo" tiiyakaliko mubwini kataninga zyalwa.
1 Bakolinto 10:4: "Eelyo bbwe wakali Kristu"
Ooku kulubizya kulemba mu kwaambilizya Kristu kulajanwa akataa Banakristu mubuumi boonse. Banakristu nobabala mubakainda bana Isilayeli nibakanununwa kuzwa ku Ejipita anibakali kwiingaila munkanda kutozya kunyika yacisyomyo. Paulu ulatwaambila ziindi zyobile kuti waambilizya kampango aaka "mumukonzyanyo."
Kulanduka lwizi lusubila/ mukkumbi = kubbizyigwa kwa Bunakristu.
Manna aamaleele = kuzuminana kupegwa cakulya mu moza.
Kuumputa bbwe (tsur) ku Refidimu = Kristu kalaa mubili wabuntu wakauminwa zinyonyoono zya bantu.
Kupoomoka kwa meenda = kupegwa Muya Uusalala.
Kuumputa bbwe (sela) ku Kadeshi = Kristu Mupaizi Mupati wesu taakeelede kuumwa ziindi zyobile pele kwaambwawidwa buyo. Pele "balainduluka kumutoneka Mwanaa Yahuwah" (BaHebulayo. 6:6).
Meenda akapoomoka cakufwesa = kupegwa Muya Uusalala.
Aayo maleele obile aabbwe akacitika kumatalikilo akumamanino aamusinzo wakwiingaila munkanda (Kulonga 17 a Myeelwe 20). Aboobo Paulu kunyina pe naamba kuti Kristu wakali kupona ncobeni kali muciimo ca bbwe nokuba kusendekezya kuti wakali kupona kale muciindi ca Kulonga nibaali kwiingaila munkanda.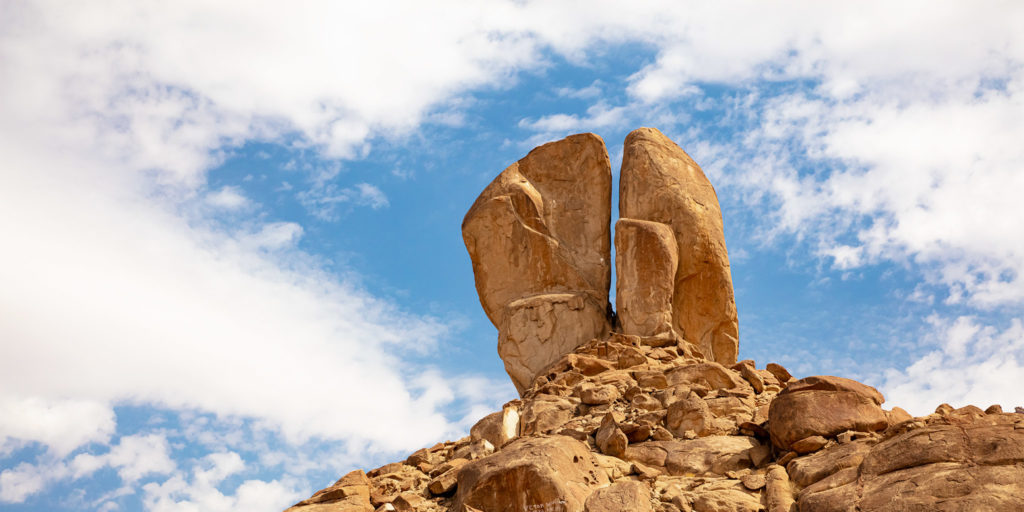 Mwanaa Yahuwah Lwakwe (Kutali Buyo Mubili Ulikke) Wakatuuzyigwa
BaHebulayo 10:5: "Eelyo naboola munyika waamba kuti, '...webo wakandibambila mubili.'"
Ooyu Mubili tiiwakali cintu cimwi Mwana mwaakapoomwedwa mukati pe! Ikuti nicakali boobo nkokuti ulikke buyo mubili wa Yahushua nguwaakankaminwa cituuzyo. Nokuba boobo, cilisalede kuzwa mu Mangwalo kuti Mwanaa Yahuwah lwakwe nguwakafwa (BaLoma. 5:10). Mwanaa Yahuwah wakali cipailizyo cakaabwa mbuli "Mwanaa mbelele" ookwa Yahuwah.
Twaambo Twakuyungizya twa Basicikolo ba Bbaibbele Bali Kumbele
Muma 1950 Poopo Pius wakazumizya basicikolo Bakatolika kwaanguluka kuvwuntauzya Mangwalo cakutontomeka kakwiina kuyoowa kwaambwa buzangi muli ceeco ncibaabbukizya. Aciindi mpeenya aawo mweelwe wa Bamabbishopo abasicikolo ba Cikombelo caku England bakakkala muswaangano kubandika kaambo kakuti Yahushua wakali ni ncobeni. Cikombelo ca Lutheran acalo cakasanganyigwa mubuvwuntauzi oobo.
Makani aakakosozyegwa akali kukankamusya kuzikombelo eezi. Pele basimilawo, bakkadinalo abamwi banji, bakatalika kulyatilila zintu nzibaabbukizya basicikolo aaba, aboobo cakatobela ncakuti bakatandwa kuzwa muzikombelo nokuba "kusalauzyigwa" bamwi akataa basicikolo aabo. Cikondelezya ncakuti aaba balembi bakalemba mabbuku manjaanji aayo aatalisya kukazyanya ooko kucicitika asunu. Eezi zitobela nzisyoonto buyo akataa bunji bwa malembe aabo aasindingene kuvwuntauzya mubuzyo wakuti nguni Yahushua.
James Dunn, Mwiyi Mupati wa Buleza: "Kunyina citondezya kuti Jeesu wakayeeya nokuba kulyaamba kuti wakali kupona kataninga zyalwa antoomwe a Leza...Kuli mwaako mupati akataa mbwaakali kulibanda lwakwe Yahushua azintu nzyobataminina kujatikizya nguwe cakuti inga kwaba kulibuzya kutaambiki."2
Karl-Josef Kuschel, mwiyi muna Katolika: "Lwiiyo lwa Bukristu bwa BaJuuda, bwakali kumbele makumi aamyaka alimwi tiikwaazyibidwe muzeezo wakupona kotaninga zyalwa muli mbubo, pele bwakatonkaikwa aakusowelwa ambali alimwi kumamanino kwaambwa buzangi... Bukristu bwasunu bubelesya cabuyamba muzeezo wa 'kupona kotaninga zyalwa' akujuzya muzeezo ooyo mu Cizuminano Cipya, kulendekezya Cizuminano Cipya kuti cilaa muzeezo ooyo ngociteendelani limwi."3
Mwiyi Mupati James Mackey: "Ninzi cini kucigaminina, kweendelanya abbala lya [kupona kataninga zyalwa] 'eeco cipona nataninga zyalwa' ncinzi, alimwi munzila nzi njocili boobu? Ikaambo kapedwa kupona kotaninga zyalwa nkaambo kaminya akupenzya.4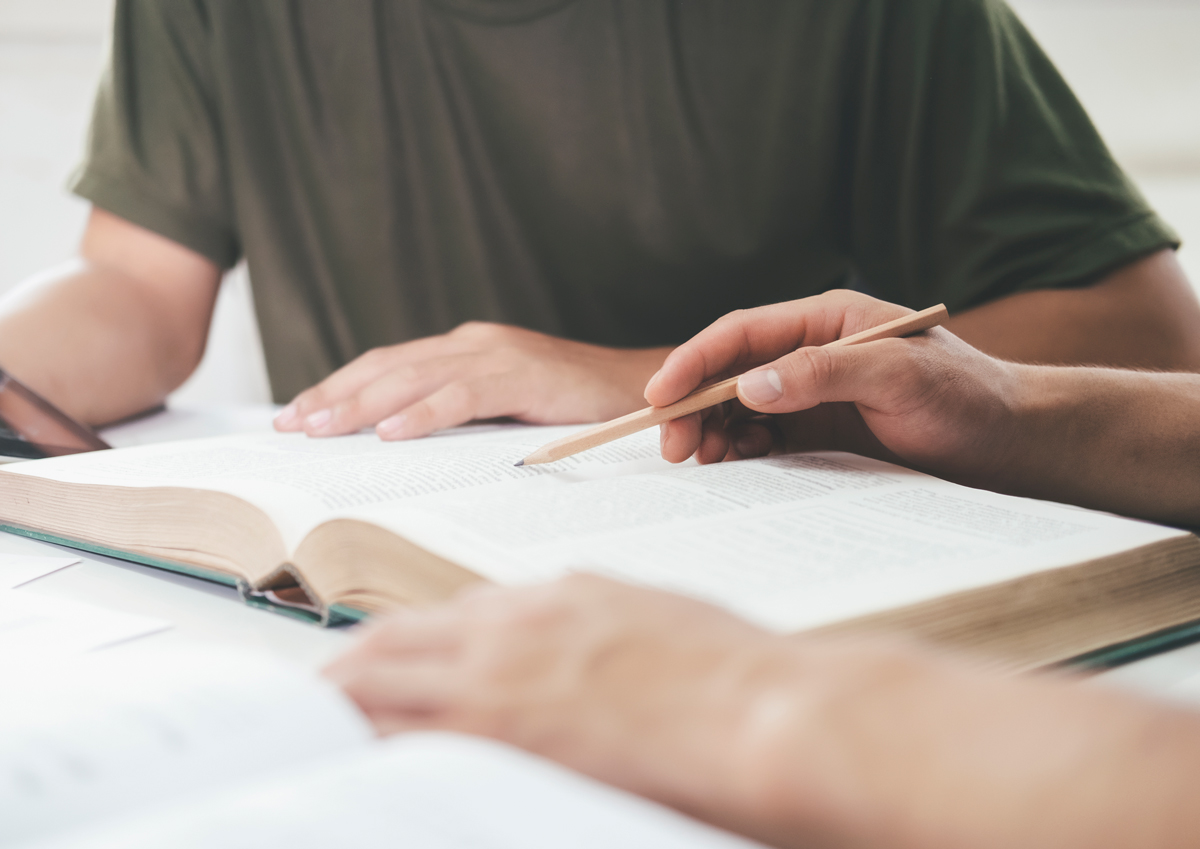 ---
1 Christology in the Making, pp. 236-237.
2 Christology in the Making, p. 254.
3 Born Before All Time? pp. 392-394.
4 The Christian Experience of Yahuwah as Trinity, p. 51.
---
Eeci cibalo citali ca-WLC cakalembwa aba Ray Faircloth.
Twakagwisya mucibalo citaanzi mazina aabakomba mituni ngobayita Taata a Mwana, akubikka mucibaka cangawo mazina mataanzi ngubaapedwe. Kuyungizya waawo twakajokolosya mutumpango ntotulembulude akubikka mazina aa Taata a Mwana, mbuli mbwaakalembedwe kutaanguna abalembi bamu Bbaibbele bakayoyelwa moza. -WLC Team