Saatani wakasungilizya muzeezo wakuti takukabi tempele munyika mpya. Akaambo kaako, kulangila kupati kwa Taata tiikwakazyibwa akukkomaninwa.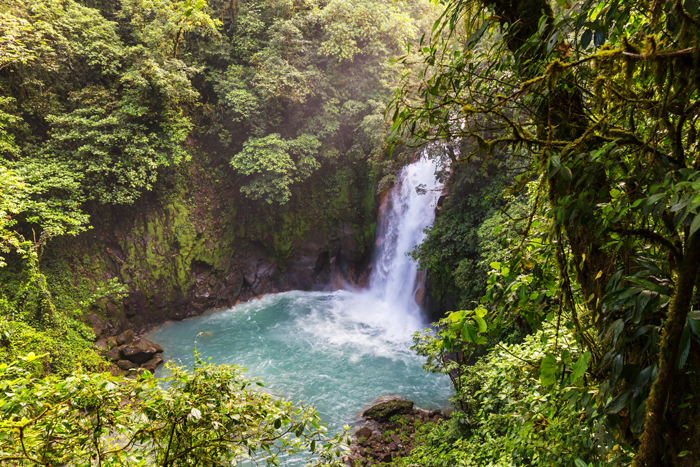 Kasimpe kainda kubombya moyo mu Mangwalo nkakuti Mulengi wesu ulangila kukkala antoomwe abana Bakwe. Kacitaninga njila munyika cinyonyoono, Muunda wa Edeni, munzila imwi, lyakali tempele lya Yahuwah nkaambo oomo mumuunda momumo Mulengi mwaakali kulibbizya kwiizya abana Bakwe "nokwatontozya kumazuba." (Bala Matalikilo 3:8.) Ooku nkokwiizya antoomwe camoyo woonse nkwaakali kulangila kapati Taata eelyo, Adamu naakawa mucibi, naakaleka kubandika busyu-abusyu a Taata.
Ooku kuswaangana kwakatalika aasyoonto alimwi aciindi ca Mozesi. Yahuwah wakaambila Mozesi kuti: "Amundibambile civwuka Ime; kutegwa ndikkale akati kenu" Kulonga 25:8, KJV)
Civwuka cakaba cikkalilo cokwa Yahuwah. Oomo Walo wakali kulibonya muciimo cabulemu bumweka kabuzingulukide cuuno caluse cilaa bulemu atalaa bbokesi lya cizuminano.
Itempele lya munkanda, amatempele aakayakwa mumazuba aakatobela, akali cikkalilo cokwa Yahuwah oomo mwaakali kubandika antoomwe abamukowa wabantu. Kutali mbuli matempele aabakomba zibumbwa aayakidwe kaajisi malele angazi zyeebeka, tempele lya Yahuwah tiilyakeelede kubaa malele. Walo taakali kuyanda kuti bana Bakwe kabalipenzya kutanta malele kuzya kuli Nguwe. Walo wakali kuyanda kuti kanooseluka Ngunwe Lwakwe kuboola waawo mpobabede akubaswaanganya.
Tempele lili mu Jelusalema Mupya
Eelyo Johane naakabona Jelusalema mupya kuuseluka kuzwa Kujulu, wakabona cimwi catakayakidwe akusiilwa limwi mumunzi ooyo. Naakamanizya kupandulula ncaakabona mumunzi uusetekene ooyo, walo wakati, "Pele kwiina tempele muli nguwo." (Ciyubunuzyo 21:22, NKJV) Aaka kaambo komwe buyo nkakaaletelezya maŋunuŋunu amasendekezya aakusisa kasimpe kayandisi kakuti: kunyina mulyango wa tempele mu Jelusalema mupya nkaambo Jelusalema Mupya lwawo nde tempele lya Yahuwah! Johane ulazumina makani aaya naamba kuti: "Pele Ime nsyeekabona tempele muli nguwo, nkaambo Yahuwah, Singuzyoonse a Mwanaambelele ndetemepele lyawo."
Matempele lyoonse akali maanda aabaleza. Aboobo, kufumbwa aawo mpabede Yahuwah, mpeenya aawo ndetempele Lyakwe. Paulu wakabuzya Bakolinto kuti; "Saa tamuzyi nywebo kuti muli tempele lyokwa Yahuwah alimwi Moza wa Yahuwah nguukkala mukati muli ndinywe?" (Bala 1 Bakolinto 3:16.)
Ncenciceeco Taata ncaakali kulangila ciindi coonse eeci kuzwa naakatutantamuka nkaambo ka Adamu wakawida mucibi. Walo ulangila kuswena munsaa mwanaakwe omwe-omwe akubaa cilongwe ca luyando. Eelyo Jelusalema Mupya waakulonzyelwa anyika akulengululwa bupya, moyo Wakwe uyookkalikila nkaambo uyoojana cintu ncayandisya.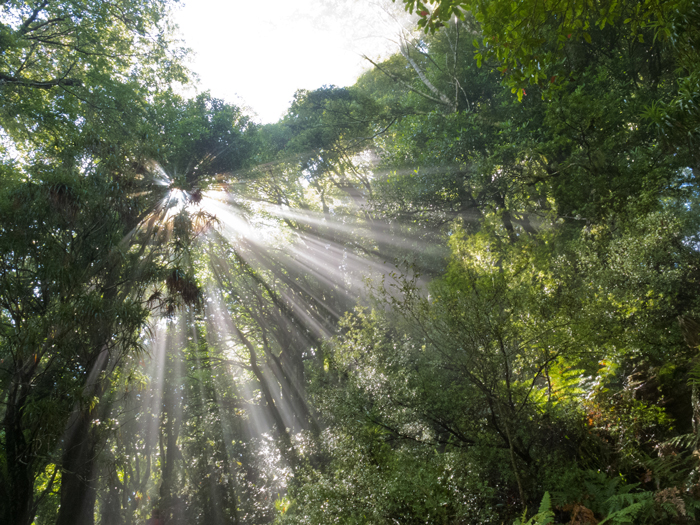 Bulemu kabukkede akataa bantu
Nzila ya lufutuko iyoopilusya cilongwe cipati akataa Mulengi acilengwa leza eeco cakasweeka Adamu naakawa. Oobo mbobulumbu mbwaakasyomezyegwa mukomi alimwi ncenciceeco ncokunoonyina tempele liyakidwe mu Jelusalema Mupya nkaambo, mbweenya mbuli mu Muunda wa Edeni wakaindi, awalo Jelusalema Mupya lwawo ndi tempele. Boonse batambula cipego ca lufutuko kwiinda mu lusyomo lwabo, balipedwe bulemu bwakuyookkala mu tempele eelyo, itempele lizumi, oomo mukkala Singuzyoonse.
Kuboola kuli Nguwe ibbwe lipona, ooyo wakasulaikidwe abantu, pele wakasalwa a Yahuwah kuti abe muyandwa, ayebo, mbuli mabwe aalaa buzumi, ulakuyakilizya antoomwe muŋanda ya moza, mubupaizi busetekene, kotuuzya cituuzyo ca moza citambulika kuli Yahuwah kwiinda muli Yahushua Messiah. Eeco ncecilembedwe amu Mangwalo kuti,
"Amulange, Ime ndalazyika bbwe lyabuumi mu Ziyoni, eelyo lyakasulaikidwe abantu, pele Yahuwah wakalisala akulilemeka. Anywebo amube mbuli mabwe maumi, mukayakilizyigwe kuba ŋanda yamuuya. Oomo mukabeleke mbuli bapaizi basalala nomutuula zipaizyo zyapegwa amoyo woonse, zitambulika kuli Yahuwah muli Yahushua Munanike. Nkaambo mu Malembe mulilembedwe kuti,
"Amubone, ndasala bbwe liyandisi. Ndalibikka mu Ziyoni acooko caŋanda, uumusyoma takooyoofwa nsoni " (Bala muli 1 Petulo 2:4-6.)
Oobu mbobulumbu bwa mukomi!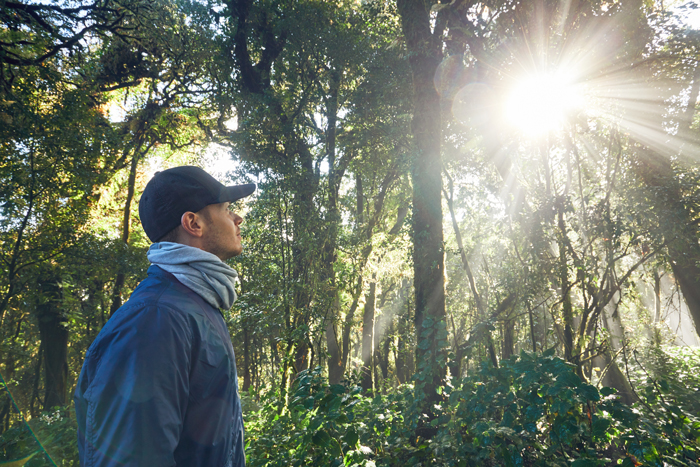 Bulumbu bwa kusyomeka
Paulu wakati: Pele mbuli Malembe mbwaati, "Eezyo muntu nzyaatanabona naa kumvwa,
eezyo muntu nzyaatanayeeyela, nzenzizyo Yahuwah nzyabambilide baabo bamuyanda. (Langa 1 Bakolinto 2:9.) Oobo bulumbu butakonzyi kuyeeyelwa mumizeezo yabuntu, nkupona munsaa mpabede Yahuwah.
Yahushua wakasyomya kuti: "Ooyo uuzunda ndiyoomubikka kuti akabe cicinda caŋanda ya Eloah wangu, taakwe nayoozwa mulinjiyo pe. Alinguwe ndiyoolemba zina lya Eloah wangu, alyamunzi wa Eloah wangu, nkokuti Jelusalemu mupya, walo ooyo uyoozwa kujulu kuli Eloah wangu. Alimwi ndiyoolemba alinguwe zina lyangu lipya." (Ciyubunuzyo 3:12, KJV)
Yahushua wakazyalilwa kuswaanganya Yahuwah amukowa wabantu wakawida mucibi. Kaindi kasyoonto munsaa kwaabwa mumuunda wa Getisemani, walo wakapailila baabo banoosyoma mumisela yoonse:
"Tandikombeli baaba bali waano balikke pe, ndakombela abaabo basyoma mulindime kwiindila mumajwi aabaaba. Ndibakombela kuti boonse babe omwe, mbubonya yebo Taata mboli mulindime, ambebo ndili mulinduwe, abalo mbubonya babe mulindiswe kutegwa luundu loonse luzumine kuti nduwe wakandituma. Mbubonya mbookandilemeka ambebo ndabalemeka kutegwa babe omwe mbubonya aswe mbotuli omwe. Mebo mulimbabo ayebo mulindime, kuti abalo bakamantane ncobeni, kutegwa luundu luzyibe kuti nduwe wakandituma alimwi akuti wakabayanda mbubonya mbookandiyanda ambebo." (Langa muli Johane 17:20-23.)
Kwiinda muli Messiah, basyomi balamvwana alimwi akubaa cilongwe a Yahuwah. Izaya wakashinshima kuti: "Nkaako ono Mwami Yahuwah Lwakwe mwini ulamupa citondezyo. Musimbi uutalede amusankwa uyoomita, uyoozyala mwana mulombe ngwatikaulike zina lya Imanuweli." (Langa muli Izaya 7:14.) Immanuel ndizina liiminina kuti "Eli ulaa ndiswe." Eeci ncecisyomyo, cakazuzikwa mucibeela cisyoonto naakazyalwa Yahushua pele ciyoozuzikwa cakumaninizya mu Jelusalema Mupya waakuletwa ansaano kuti uzyoobe munzi uuteeli wa Taata a basalali Bakwe.
Lino ndakabona julu lipya anyika mpya. Nkaambo julu lyakusaanguna anyika yakusaanguna zyakamana, alwizi lwakazimaana. Eelyo Ime nde Johane, ndakabona munzi uusalala, Jelusalemu mupya, kuboola ansi kuzwa kuli [Yahuwah] kujulu. Wakalibambidwe mbuli nabwiinga mbwalibambilila mulumi wakwe. Mpawo ndakamvwa jwi pati lyakazwa kucuuno cabwami lyakati, "Lino munzi wa Yahuwah wakkala akati kabantu! Yahuwah uyookkala ambabo, abalo bayooba bantu bakwe. Iiyi, Yahuwah lwakwe uyookkala ambabo, alimwi uyooba Elohimu wabo. Nkabela uyoosansamuna misozi yabo. Takukooyooba limbi lufu, kuusa, kulila, nikuba kuciswa. Zintu zyakale zyoonse zyamana. (Langa mu Ciyubunuzyo 21:1-4.)
Kosala kutambula lufutuko sunu, mpoonya ayebo, ulakonzya kuyookkala kukabe kutamani kokkomene cakulilekela kukkala antoomwe a Taata.



Kutegwa uzyibe makani manjaanji aa tempele lya Yahuwah a Jelusalema Mupya, langaula musalo a "His Temple With Men: the secret longing of the Father's heart" muli sikapepele waku WLC!
---
Azimwi zyeendelana acibalo eeci: