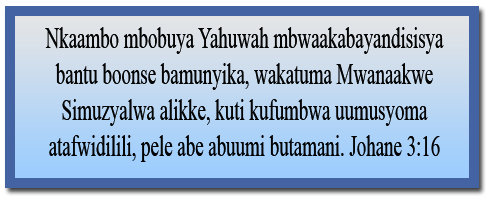 Yahuwah ngo luyando. Mizeezo Yakwe, aboobo mbwalimvwide mumoyo Wakwe, ciimo Cakwe mbwabede, aboonse mbwabede bwini, nduyando lulasalala, lutakwe kampenda, luteeli. Kufumbwa cintu ncalenga, cizyila munguzu zyabulengi zyaluyando luteeli alimwi njenzila eeyo mbwatondezya LUYANDO Lwakwe.
LUYANDO lyoonse lulangila kucitila bamwi zintu zibotu, akuleta kukkomana kuli bamwi. Ngomulimo wini ooyu, LUYANDO ncaakalengela nyika mbotu boobu. "Akube mumuni" (Matalikilo 1:3),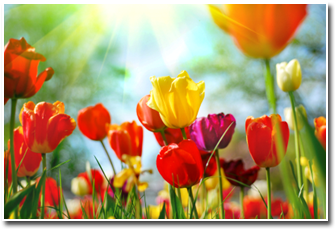 eeco cakali cipego citaanzi. Inyika njumu, yakali kwiidwa ameenda mabotu aanzeene, mimuni ya kujulu, masamu aalikomenena, maluba aayebeka, bayuni bakkomene, abanyama bayandwa kuvwubwa, zyoonse zyakali zipego Zyakwe muluyando, eezyo nzyaakalenga kuti zyibe cibeela canyika mbotu kubantu Bakwe.
Eelyo Mulengi wesu naakamanizya kubamba nyika mbotu, tiiyakali kunga yainda Kubota kwiinda waawo. Naakalanga aawo, LUYANDO wakabona kuti kufumbwa ncaakalengede "cakali cibotu." (Langa Matalikilo 1.) Mpoonya eelyo nyika niyakalibambide, azintu ziyandika zyoonse kaziliko, LUYANDO wakabamba bantu. Taakabamba bazike nokuba zibelesyo pe, pele wakabalenga kabali mbuli bana Bakwe mwini, "muciimo ca . . . [Elohimu] Walo wakamulenga; mwaalumi amwanakazi wakabalenga." (Matalikilo 1:27, NKJV)
Mulomo Wakwe kuuyoyela mumulomo wamuntu, Yahuwah wakayoyela muya Wakwe wabuumi mumuntu... Yahuwah, ooyo uuliita kuti IME NDE NDIME, wakakonkezya kuba Elohimu wamuntu, akumupa zyoonse nzyabulide, kutali buyo buumi bwamuntu bulikke, pele akukkomana, zintu zikondelezya zyakucita, kukkuta akuzulila mumoyo, luyando aluumuno. Eeci ncecakali cipego cipati, cizyila mumoyo mupati wa LUYANDO Mwini.
Pele luyando lwamasimpe lulainda kuba zipego buyo. Taali majwi aaluyando buyo. Luyando lwamasimpe lubikkila ciindi caandeene ambali cakubaa yooyo uuyandigwa.
Minwe yakumaulu yamwana musankwa yakalivwunga naakakkomanisya. Buno buzuba bwakali buzuba bwakwiibaluka kuzyalwa kwakwe! Bawisi bakamusyomya kusekelela buzuba bwaandeene. Mbwaakasinsimukila buyo, wakamwantuka kuzwa abulo, wabalika kuyoolanga acibuye kalangila cipego cilibotela cimwi. Meso aakwe akaswaanganya zintu zinjaanji eezyo zyakaindilila kuzuzika bulangizi bwakwe: kwakali misyobo misyobo yazinkuli zibulungene zyeebeka, zyakasandula cibuye cazyuli kuti cisangalale akulindila kupobola. Kamwi kabbudu zyakavwungaidwe kakalaa cisyomyo cakukkomana ooko kwakacili kutobela waawo kumbele.
Wakavwunauna kulangaula yooyo wakamupa zintu zibotu zyoonse eezyo, mwana musankwa wakalundukila muŋanda mujikilwa cakulya. Amwalo wakaakujana tebule lyayalwa kale, kaliinda kulangika kubota munzila yaandeene, mpoonya naakanumfwida zyakulya nzyayandisya nkozinunkilila, wakamvwa kwasakamuka mate mukanwa lyakwe. Nkabela atebule kwakali mutiba wakwe, wakajisi kapepa kavwungidwe. Ncobeni aako inga kanooli nkapepa kaambilizya buzuba bwakuzyalwa kwakwe! Wakabimba kujula mvwulupu, mpoonya akubala cakali mukati kuti:

Ooyo musankwa wakazyaninina kukondwa kwalo. Wisi wakwe lino wakali kwiinda kubota akataa bantu munyika yoonse! Ono ninzi cinga cainda kukkomanisya kwiinda buzuba oobu? Mpoonya meso aakwe akalanga mabala aakatobela yaayo aakalembwedwe:

Koonse kukkomana akukondwa nkwaakali kulangila buzuba oobo kwakazimaana mpeenya aawo. Meso aamusankwa ooyu akaibaiba misyozyi kumwi kalanga zipego nzyaakamuulila wisi wakwe.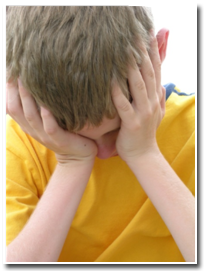 Cintu cini ncaakali kuyandisya nkuba aa Taata wakwe mubuzuba oobo. Zyoonse zipego zikonzya kujanwa munyika, tiizyakali zibotu cakuti inga zyeelana nokuba kwiinda buzuba oobo kubota kuti kali antoomwe a Taata wakwe, kabasobana antoomwe alimwi wisi kamuswiilila kufumbwa ncaakali kuyanda kumwaambila.
Mbuli Taata waluyando, Yahuwah wakalizyi kuti zipego zyakwe zyoonse noziliko pele katako munsi lya bana Bakwe, inga tiizyakkomaninwa pe. Kwiinda cintu cili coonse ncaakapa bana Bakwe, Walo wakalizyi kuti bakali kuyandisya kuti kabaswiilizya ncobamwaambila, bakali kuyandisya kumvwana anguwe LUYANDO mwini. Aboobo Yahuwah wakaindilizya kuleka buyo kubapa zipego bana Bakwe; Walo wakacita cintu cimwi kuleka buyo kubaambila majwi aaluyando. Walo wakalyaaba Lwakwe akubabikkila ambali ciindi Cakwe.
Mumvwiki iili yoonse, buzuba bwaciloba wakabubikka ambali kuti cibe ciindi caandeene cakuti Walo Mulengi akkale antoomwe abana Bakwe. LUYANDO "wakabona zyoonse nzyaakalenga, kuti zyakali zibotu . . . Aboobo majulu anyika akamanizya kulengwa amakunga aali muli nzyizyo. Mpoonya mubuzuba bwa ciloba . . . [LUYANDO] wakamanizya mulimo Wakwe ooyo ngwaakabamba; alimwi Walo wakalyookezya mubuzuba bwa ciloba kuzwa kumulimo Wakwe ooyo ngwaakabamba." (Matalikilo 1:31-2:2)
Yahuwah wakaabanya ciindi cakwe kuti kanooli aabana Bakwe mvwiki-amvwiki: mu Nsabata amubuzuba butaanzi bwa Mwezi Mupya, bana Bakwe bakalitambidwe kumuswaangano a Nguwe.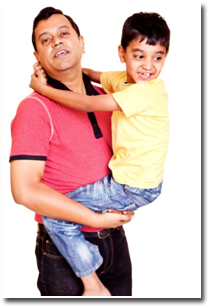 Wisi uuyanda bana bakwe, ulakkomanina kubaa ciindi antoomwe ambabo. Munyika yamazubaano, bunji bwa bamawisi babelekela kulaale aminzi yabo buzuba abuzuba boonse. Wisi inga kalangila buyo kubaa ciindi antoomwe amukwasyi wakwe kumamanino aansondo, pele oobo buzuba bomwe buyo mumvwiki yoonse tabukonzyi kukkwanya zyoonse ziyandika. Kufumbwa wamaninzya kubelekwa mulimo waabuzuba, wisi ufwamba kuya kumunzi wakwe kuti akabaa bana bakwe kabataninga njila mumalo akuya kukoona. Akwalo kuli Yahuwah, buzuba bomwe tabukkwanyi zyoonse pe. LUYANDO wakali kunga ulaboola "nokwatontola ku mangolezya" kuzyookkala antoomwe abana Bakwe.
Eelyo bana Bakwe nibakacita cinyonyoono, LUYANDO taakaleka pe kubaswaya, pele wakaswena munsimunsi kapati. Wakabapa mapobwe aaciindi comwe amwaka nkaambo wakalizyi kuti bana Bakwe bawide mucibi inga tiibaleka kubeleka kuti bakkale antoomwe Anguwe kwakaindi kasyoonto buyo. Balo nibakaluba kuti kukkomana kwabo kwini kuyeeme mu LUYANDO.
Luyando lwa Bulemu bwa Kujulu nduyando luteeli. Lulakunka cigaminina kuzwa mumoyo mupati wa Yahuwah oomo muzyila luyando loonse, kukkomana a kusekelela. Luyando lwa Yahuwah nzyenguzu zipati kwiinda zyoonse mumulengalenga woonse. Mbombubo oobo Walo mbwabambidwe bwini.
Bana basyoonto tabayandi kulicumba meno. Kalicumbyo kameno kabikkidwe musamu wameno kamvwika kuumpa amulaka mbuli mpilibili; aboobo, masimpe eeni ngakuti, kuti bana nibatali kwaambilwa kuyoocumba meno, inga kabataibaluki kucita boobo. Bazyali baluyando balayanda kuti bana babo kabacumba meno nkaambo balizyi kuti, ikuti meno taacumbwa akusalazyigwa, inga bana batalika kumvwa nkwaacisa meno nkaambo atalika kuyaa kubola. Bazyali abalo balizyi kuti kucumba meno abuzuba ncintu ciyandika kutegwa bana kabacilaa meno aabo eelyo baakukomena. Eeco cimvwikaanga mulimo uuminya kubana, pele ncintu cizyila kuluyando ndobajisi bazyali kubana babo.
Mbombubo oobo acalo ciindi ca LUYANDO Walo ncayanda kuti akkale antoomwe abana Bakwe. Nkaambo kakuti "boonse bakacita cinyonyoono akulezya kusika abulemu bwa Yahuwah" (Langa mu BaLoma 3:23). Bantu bakawida mucinyonyoono, bayanda buyo aasyoonto kukkala antoomwe a Taata wakujulu mbweenya mbuli mwana uulaa mulandu ngwaacita mbwatayandi kusika akulangana kumeso munsaa bazyali bakwe. Nokuba boobo, LUYANDO ulizyi kuti kukkomana akukondwa kupati kwa bana bakwe kukonzya buyo kujanwa mukuba antoomwe Anguwe, aboobo Walo uyandisya kubaa ciindi cakuti babe antoomwe Anguwe kutegwa, mukuya kwaciindi, inga bakkalikila akuleka kumuyoowa, alimwi kunze lyaboobo, batalika kubona bubotu bwa LUYANDO akutalika kumuyanda abalo.
Bantu balanganya Nsabata kuti Malailile aabasinikizya ncobatayandi kakuli nkutambwa kuzwa kuli Nguwe kuti basekelele pobwe. Balo babonaanga mapobwe ncintu ciminya kubambwa ceelede kucitwa ziyume zitete, kakuli mubwini, mapobwe nciindi cibotu ncobaabidwe kuti balyookezye. Mubuvwubi bwa ciHebulayo, Yahuwah wakabikkide ambali mwaka woonse waciloba kuti Walo akkale antoomwe abana Bakwe. Mwaka woonse wakeelede kuba Nsabata! Mumwaka uugozya makkumi osanwe aamyaka, lyoonse kwakeelede kuba Nsabata mumwaka woonse, ooyo kuuli mwaka wa Jubilee, eelyo bazike nibakali kwaangululwa azikwelete nizyakali kumwaigwa akulekelelwa.
Lulikke luyando lupegwa muntu umwi ndoluyando lusinsimuka mumoyo wayooyo uulutambula luyando oolo, aboobo Yahuwah wakabikka ciindi cinji cakuti boonse babaa ciindi cakuzyibana Anguwe, akukkomanina bubotu bwa ciimo Cakwe akwiiya kusyoma mu luyando Lwakwe. Eeci cakali cintu ciyandika nkaambo luyando lwa bulemu luliimpene kuzwa kuluyando lwa muntu. Luyando lwa buntu nkwiide kutobela kufumbwa cazya kumoyo citakwe mpindu nokuba citasyomeki. Luyando lwa Bulemu mulazyo uutapindauki nokuba kucincululwa alimwi nzyenguzu ziinda kukomena mumulengalenga woonse.
Luyando lwini nduyumu nta kwiinda lufu . . . Meenda manjaanji taakonzyi kumwaya akuzimaanya luyando lwini, nokuba zambangulwe lya meenda aakupaika talikonzyi kunyikizya luyando: kuti muntu waaba zintu zyoonse zili muŋanda yakwe kuti abaa luyando, eeco inga camusampauzya ncobeni (Lwiimbo lwa Solomoni 8:6, 7, KJV)
LUYANDO LWA BULEMU KWEEZYEKANYA ALUYANDO LWA MUNTU
Basikweema, balembi batwaano, abalembi banyimbo bagaminide kapati atalaa makani aacintu ncobayandisya bantu boonse, kuyandigwa amuntunyoko. Zipekupeku zyaambilizya twaano twabantu bajana "luyando";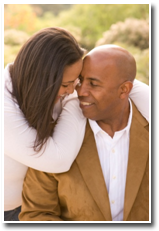 baimbi baŋuŋuna nyimbo zya "Luyando Lutamani" nokuba kulilauka "Kuyandaula Luyando Mumasena Aataluleme Woonse." Kufumbwa muntu nkwabede, ulangaula muntunyina wakuti amuyande mbuli mbwabede, akumutambula nokuba kuti tali muciimo cimwi. Zyoonse eezyi zyaambwa kuti "nduyando."
Luyando lwamusyobo ooyo talukonzyani aluyando lwabulemu nokuba aniini pe. "Luyando" lwa buntu lyoonse lulivwelengene abuunyu. Nokuba bbuku lipandulula mabala, alyalo bupanduluzi bwalyo bwa "luyando" buvweledwe busyaacivwulemwangu kuti: "Munzila imwi kukkomanina; kulanganya munzila yakuyanda, nkaambo kacintu cimwi ciletelezya kulimvwa kabotu . . . ."2
Luyando lwa masimpe, nokuba boobo, luzyila mumoyo wa LUYANDO lupati Luteeli: ooyo ngo Yahuwah Lwakwe kumugama. Luyando lwa Bulemu, lutakwe buunyu bwa musyobo uuli woonse, zimwi ziindi lulisanduludwe mu Bbaibbele lya Cikuwa lya KJV kuti "kuloma." Oolu ndo Luyando lusalala luzwide mumoyo wa Taata:
Eeco cili mumoyo cipa kuti bantu batalike kukkomanina bantunyina, akubacitila cibotu. . . . Mumuzeezo umwi ooku nkwaamba, luyando, luse, kuyanda, kumvwida kabotu, . . . bwaabi mukubeteka bantu amicito yabo; eeco cintu cipa kuti bantu bayeeyele akubeteka cakumvwida luse, akubambilila kwaamba majwi amicito iikonzya kuzuminwa mukaambo kabetekwa.3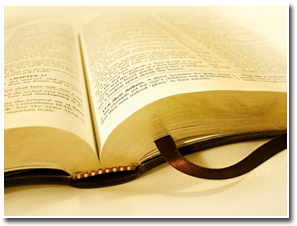 Mangwalo woonse, alembedwe LUYANDO luteeli lwa Bulemu butafwi. Kuzwa kumatalikilo kusikila kumamanino, iBbaibbele liyubununa ciimo cokwa Yahuwah kuti Nduyando lusalala, lutasofwaazyidwe abuunyu nobuceya buti pe.
Mangwalo alembedwe ciimo ca Yahuwah mbwayandisya zilengwa leza nzyaakabamba. Nokuba kuti twakamubisyila Walo, akumucisya moyo mbuli mukaintu uucita bwaamu, Walo mbuli mwaalumi uulaa luyando lyoonse ucituyanda akutubambilila (langa muli Hosiya). LUYANDO lyoonse uyeeyela babisyi "muluyando" alimwi lyoonse "ulangila kubacitila cibotu." "LUYANDO " ubafwida nkumbu . . . akuyeeyela kubazekela munzila yaluyando, akwaamba majwi amicito yeelela mukaambo."4
Aawa mpaalibonya ncobeni lwaanzi lupati akataa LUYANDO lwa bulemu aluyando lwa bantu.
Kuli kwiimpana akataa micito yakulicitila azintu nzyocita nkaambo wacitilwa cintu cibotu cimwi. Micito yamuntu, iboolela mukaambo kakuti ooyo muntu walisalila kucita cintu eeco. Kujanza limwi, eezyo zintu nzyacita kuti wacitilwa cintu cimwi, ziyeeme buyo mucintu eeco ncaacitilwa nokuba mbwalimvwide. Kuti webo waguma citofu cipya, yebo inga tootola ciindi kuti uyeeye akusala ncoyelede kucita. Webo ulavwenyuka mpeenya aawo akugwisya janza lyako kumwi koti, "Accu!"
Kuzyiba masimpe cili mumoyo amumuya wamuntu, kolangisya mbwalijata naacitilwa cintu. Eezyo nzyacita naacitilwa cintu nceciyubununa muntu ooyo mbwabede, munzila imwi eeco citondezya ciimo cakwe amicito yakwe mbwiitakonzyi kutondezya. Ngooyu mukonzyanyo oomo Luyando lwa bulemu molwiimpene abukwabilizi bwa mukaintu kumwanaakwe: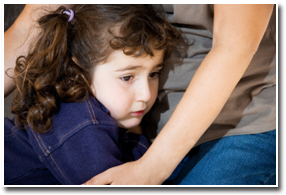 "Eelyo mwanaangu musimbi naakatalika kuzyoka kuzwa kucikolo kalaa macuzucuzu aakuumwa, Ime ndakalimvwa bubi kapati mumoyo wangu. . . alimwi tiikwakali kulimvwa kuti njanda kulekelela mwana musankwa ooyo wakacuzaula kana kangu kasimbi. Ime ndakamulailila kabotu kabotu mujwi likkazyikide moyo mwanaangu musimbi kuti, walo weelede kuumputa mfwaindi agoyooyo lya muntu ooyo uumulwana kutegwa ooyo muntu afundilile akubula muya mumapupwe, mpoonya aawo ooyo muntu atalike kulemeka mwanaangu (kumulemeka nkaambo ulaa nguzu zyakulikwabilila kakwiina cimbi) mpoonya akuleka kumutundulula akumusiya alikke...."
Ooku kwiingula kuteelede kwamusyobo ooyu, kwakayeeme muluyando lwa banyina kumwanaabo musimbi . . . kakwiina kulesya luyando kumusankwa ooyo wakamucisa. Kucita boobu ncintu cabuntu alimwi ciliimpene kulaale ambwacita Yahuwah kuti muntu wamucisa nokuba kumusampaula. Yahuwah lyoonse ncacita kufumbwa ciindi: nkulekelela buyo. Micito yokwa Yahuwah eelyo natukanwa matusi nokuba kuti muntu wamucisa, njakubikka majwi nokuba micito yamuntu ooyo munzila iiluleme nokuba kuti aayo majwi amicito yamucisa cinicini Yahuwah!
Mbombubo bwini oobo mbwabede LUYANDO. Walo ulayanda, kakwiina kubikkilila zintu nzyapegwa baabo mbayanda. Walo ulimvwa kuciswa mumoyo eelyo zipego Zyakwe nozisowailwa, pele cintu citaanzi ncacita nokuba boobo, nca kulekelela baabo bamucisa! Iswe tulacibona ciimo Cakwe eeci mukwaaba Mwanaakwe Uulelekedwe, Yahushua; ooyo ngomukonzyanyo wesu wakutobela muzintu ZYOONSE!
LUYANDO uyeeyela bamwi munzila yakubakkomanina. LUYANDO ucita zintu munzila iiletela bamwi kukondwa alimwi ulalekelela mpeenya-mpeenya, kakwiina kubikkilila kumoyo cintu camucisa.
LUYANDO ulaa lubomba alimwi uleetela nkaambo kakuciswa akupenzyegwa kwa bamwi.
LUYANDO ulilomene: Walo "ulangila kucitila bamwi zibotu, akubakkomanisya kwiinda mukubapa nzyobalomba, kubapa nzyobabulide nokuba kubagwasya nobapatide; kubaa moyo mubombe nokuba ciimo cibotu; ulaa luse."5
LUYANDO ufwida nkumbu: Walo "ulilomene; ulayandisya kuba mulongwe . . . lyoonse uyandisya kulekelela zibi akupa zileleko kuli baabo bateeleli kuzitambula."6
LUYANDO ulaa luse: Walo "ulaa moyo mubombe, eeco ncecipa kuti katabikkilili bantu bamucisa, akubambilila kabotu ooyo uumucisa kwiinda mbwayelede kubambililwa, ulaa ciimo cuumbulizya bululami cipa kuti alekelele milandu,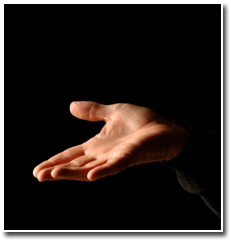 ayenkele kupa cisubulo, nokuba kupa mulandu muubauba kwiinda mboceelede kupegwa cisubulo camulawo nokuba ceeco ceelede kupegwa mubululami."7
Mbuli mbwali Taata wabantu boonse, LUYANDO ufwida nkumbu: Walo ulamvwa "kucisa nokuba kupenga kwamuntu uupatide."8
Atalaa zyoonse, LUYANDO ulilomene: Walo "uyandisya kucita cibotu; ulaa luyando kumukowa wabantu alimwi uyandisya kuti bavwube akukkomana."9
Luyando lwa bulemu lusalala, nenguzu ziinda kukomena mumulengalenga woonse, alimwi kuli Taata Yahuwah Lwakwe, nkokuzyila Luyando lwamasimpe oolo ndwapa bana Bakwe kweendelanya aciimo Cakwe mbuli bulembedwe mu Caandaano ca Luyando kuti:
Nikuba kuti ndaambaula mumisyobo yabantu, niiba yabangelo, pele nketajisi luyando, inga ndaba mbuli mulangu uulila naa mbuli cibulo cuumputwa. Alimwi kuti naa ndijisi cipego cabushinshimi, akuzyiba makani woonse aasisidwe akuba aaluzibo loonse, alimwi kuti naa nkendijisi lusyomo lunji lukonzya kuzyula malundu, pele nketajisi luyando, nsili muntu pe. Kuti naa ndaabanya lubono lwangu loonse, nikuba kupa mubili wangu kuti utentwe, pele nketajisi luyando, taakwe ncendijana.
Luyando lukkazika moyo akweetelela. Luyando talunyonokeli nikuba kulisumpula. Talukwe cisapi niiba nduti-luti. Luyando taluzumanani munzila yalo lwini, talunyemi-nyemi nikuba kubikkilila. Talubotelwi bantu bacita zitaluleme, pele lulabotelwa muli zyabwini. Luyando lulabekelela lyoonse, taluleki kusyoma akulangila lyoonse, lulijisi camba mumapenzi oonse.
Luyando talumani, pele bushinshimi buyoosimpa, akwalo kukanana misyobo iimbi kuyooleka, alwalo luzibo luyooloba. Nkaambo luzibo lwesu talulondokede, abwalo bushinshimi bwesu tabulondokede. Pele eeco cilondokede caakusika, eeco citalondokede ciyooloba. Nindakacili mwana, ndakali kwaamba mbuli mwana, akuyeeya mbuli mwana, alimwi akwiiya mbuli mwana.

Pele ciindi nindakakomena, ndakaleka nzila zyabwana. Makani ngotubona sunu ali mbuli zintu zyamuciboni-boni cikulu-kulu. Pele kuciindi ciboola tuzoobonana meso ameso. Luzibo ndwejisi sunu nduce, ciindi eeco nzoozibisya mbubonya mbuli Leza mbwandizi kabotu-kabotu.

Lino kuli zintu zyotatwe zinookkede, lusyomo, lulangilo, aluyando. Pele cipati kwiindilila zyoonse nduyando." (1 Bakolinto 13, NKJV)
Eeci caandaano cakayoyelwa Moza wabulemu cipandulula LUYANDO Mwini. Kufumbwa ciindi bbala lya "luyando" nolibelesyegwa, yebo kobikka zina lya LUYANDO limugaminina, izina Lyakwe ngu Yahuwah:
Yahuwah ulabikkilila alimwi ulilomene; Yahuwah tafwidi munyono; Yahuwah talisumpuli Lwakwe, tabbodooli; takwe kasaaza, taliyandi, tanyeminyemi, tayeeyeli cibyaabi; takkomanini cisofweede, pele ukkomanina kasimpe; ulibikkide camba muzintu zyoonse, ulasyoma zintu zyoonse, ulangila cibotu muzintu zyoonse, alazwidilila muzintu zyoonse. Yahuwah kunyina nalezya pe.
Lino kutegwa umvwisisye ncokaamba kampango aaka, kweezyaka LUYANDO lwabulemu kuluyando lwa muntu mbokwiimpene, kosola kubala cibalo eeci pele kobikka zina lyako aawo aali LUYANDO:
[Bikka zina lyako aawa] ulabikkilila ciindi cilamfu alimwi ulilomene; [izina lyako] tafwidi munyono; [izina lyako] talisumpuli lwakwe, tabbodooli; takwe kasaaza; taliyandi, tanyeminyemi, tayeeyeli cisofweede, takkomanini cisofweede, pele, ukkomanina kasimpe; ulibikkide camba muzintu zyoonse ulasyoma zintu zyoonse, ulalangila muzintu zyoonse, alazwidilila muzintu zyoonse. [izina lyako] kunyina nalezya pe.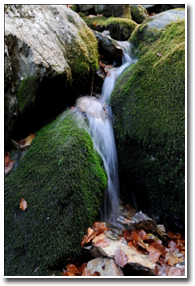 Accu nobantu. Izina lyangu talyeeleli bupanduluzi oobu. Mbuti yebo walimvwa buti? Alikke LUYANDO nguukkwanya bupanduluzi boonse oobo. Cilikke ciimo Cakwe cabulemu nceceelela kupandululwa boobo.
Oolu ndo Luyando; ndo Luyando lwamasimpe oolo ndwakupa yebo, ooyo wiitwa kuti LUYANDO Mwini.
Loonse luyando lwabamatata lwakatusikila mazubaano kuzwa mumisela yansiku mumyoyo yabantu bakazyedwe anyika; toonse tusensa twalubomba ooto twakajula myoyo yabantu, tuli mbuli kadosi kameenda kweezyekanya a lwaanje lutakwe nkolugolela kuti tweezyeka luyando lwa muntu ku luyando luteeli, lutamani lwa . . . Mwami [Yahuwah]. Mulaka tuukonzyi kupandulula cintu eeco, cilembyo tacikonzyi kulemba cintu eeco; yebo inga wakunga nguzu zyoonse mbuli mbokonzya . . . eezyo Mwami [Yahuwah] nzyakupede; akusoleka kumvwisisya luyando alubomba lwa Taata wakujulu; pele kucili kulaale kuzwa waawo kuti umvwisisye. Yebo ulakonzya kuvwuntauzya luyando oolo kwamisela iikubwene; pele tokonzyi kuteelelesya cakumaninina bulamfu abufwaafwi abulamfu kuya mujulu, bwa luyando lwa . . . [Yahuwah] . . . .10

Luyando lwa Mwami [Yahuwah]
Luyando lwa Leza [Yahuwah] ndupati kwiinda
Mulaka nokuba cilembyo mbocinga caamba;
Lulaindilila atalaa nyenyezi yiinda kuba kulaale,
Alimwi lulasika kunsi kwini kwa zyiba lya mulilo;
Bantu bobile bakalaa mulandu, kabakatede kulibamba,
Leza wakabapa Mwanaakwe Musankwa kuti abanunune;
Mwanaakwe uutaluleme Walo wakamumvwanya,
Alimwi wakamulekelela cibi cakwe.
Ciinduluko:
Ma, luyando lwa Leza, kulibotela akusalala!
Talupimiki alimwi lulaa nguzu!
Luya koongola kukabe kutamani —
Lwiimbo lwa basaante abangele.
Hena inga twazuzya lwizi amusila wakulembya,
Alimwi kuti nikwali cakulembela cipati mbuli majulu,
Kuti kasanga kali koonse atalaa nyika nikali cilembyo,
Alimwi muntu uuli woonse kali mulembi mumulimo wakwe;
Wakulemba luyando lwa Leza atala
Inga lwaanje lwayuminina;
Abbuku lyakuvwungaila inga tiilyalembwa zyoonse,
Nokuba kuti kalikwazeme kuzwa kujulu kusikila kujulu.
Ciinduluko:
Ma, luyando lwa Leza, kulibotela akusalala!
Talupimiki alimwi lulaa nguzu!
Luya koongola kukabe kutamani —
Lwiimbo lwa basaante abangele.
Kojulila LUYANDO moyo wako. Majwi Aakwe aakoongelezya alainduluka kmvwika mumisela yoonse kuti: "Nketana kubumba mwida lyabanyoko ndakali kuzyi kale, kotanazyalwa ndakakuzandula, ndakakusala kuti ube musinsimi kuli bamasi. Ime ndakakuyanda aluyando luteeli; aboobo aluyando lulaa lubomba ndakakusala." (Jelemiya 1:5; 31:3, NKJV)
Kosyoma mu Mulengi wako buno buzuba. Kobikka ambali ciindi cakusoma ciimo Cakwe. Kolyaaba mukubambililwa Kwakwe nkaambo Yahuwah Mwini ngo Luyando.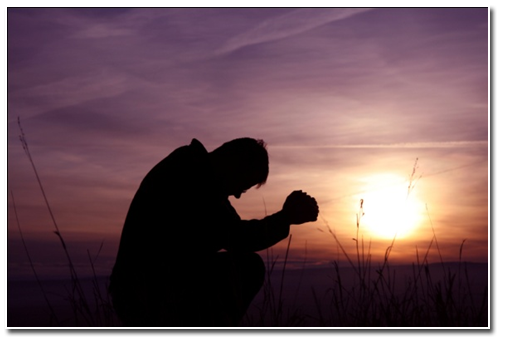 ---
---
1 Matalikilo 3:8
2 LUYANDO, Noah Webster, American Dictionary of the English Language, 1928.
3 BWAABI, Ibid., kusinizya kwa balembi.
4 BWAABI, Webster, op. cit.
5 KULOMA, Webster, op. cit.
6 KUFWIDA LUSE, Webster, op. cit.
7 LUSE, Webster, op. cit.
8 KUBEDAA LUBOMBA, Webster, op. cit.
9 KULOMANA, Webster, op. cit.
10 E. G. White, Testimonies for the Church, Vol. 5, p. 740.