"Kuli yooyo uuzunda . . . Ime njoomupa bbwe lituba, alimwi abbwe eelyo kakulembedwe zina lipya litazyibidwe amuntu uli oonse pele buyo alikke ooyo uulitambula." (Ciyubunuzyo 2:17, NKJV)
"'Ooyo uuzunda, . . . Ime ndiyoolemba alinguwe izina lya Eloah Wangu alimwi azina lyamunzi . . .nkokuti Jelusalemu Mupya . . . alimwi Ime njoolemba alinguwe zina Lyangu lipya". (Ciyubunuzyo 3:12, NKJV)
Mangwalo ajisi zisyomyo zinjaanji kuli baabo bayookona buumi butamani. Cimwi cisyomyo cilibotela, pele citamvwugwi kabotu ali zyoonse, ncisyomyo cazina lya bulemu liyoolembwa ankumo ya uzunda uli oonse. Nkaambo bunji bwabantu tabacimvwide kabotu caambwa mu cisyomyo eeci, cali kwiindwa ambali kwamyaka minjaanji cisyomyo eeci. Nokuba boobo,eeci ncimwi cazisyomyo zikulwaizya, akupa bulangizi akataa zisyomyo zyamu Bbaibbele.
Mazina alabelesyegwa kuulika bantu, mikwasyi, amikowa. Muzilengwa zyabantu zinji, nabwiinga utalika kwiitwa zina lya mukwasyi wa mulumi wakwe liya nakwatwa. Muzilengwa zisyoonto zyabantu, mwaalumi utalika kwiitwa zina lya mukwasyi wa mukaakwe. Pele kaambo keni nkakuti, mazina aabo bobile alaswaanganyigwa mbweenya lino mbobaswaangene bobile kuba "nyama yomwe." (Matalikilo 2:24)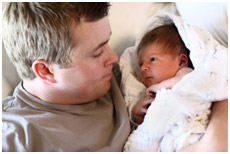 Mbweenya buyo, awalo mwana nazyalwa, wiitwa zina lya bawisi, nokuba kuti muzilengwa zyabantu zimwi mwana ubweza mazina aa bazyali bobile antoomwe. Alimwi aawa caabanwa ndizina. Kunungilila zina lya mukwasyi kuli lyamwana nkucita kuti mwana awalo asangane akuba mumukwasyi.
Mumyaka yainda ili makumi obile, mazina aamasena akatalika kuulikwa mazina bantu: Dakota, China, India, Sierra, Asia, aamwi. Mazina amwi azyila kuzyilengwa leza: Rose, Dawn, Aspen, Rain, Brooke (Maluba, Bucedo, Malundu, Mvula, Kalonga). Zimwi ziindi bazyali balabamba zina liindene kapati litakwe ncoliiminina, pele nkaambo buyo kuti limvwika kabotu kumatwi, mbuli lya La toya, LaKeisha, Shanique, Jimarr aamwi mazina.
Muziindi zya Bbaibbele, mazina akali kusalilwa ncaayiminina. Bazyali bakali kuulika mwana nkaambo kambwalangika nokuba ciimo ncobayanda kubona mumwana ooyo. Isawu, "uugalangene," wakapegwa zina eeli nkaambo "wakabbuka kasubila, alimwi amubili oonse kali mbuli cibaki caboya." (Matalikilo 25:25) Lacceeli naakali kuzaya mukuzyala mwana, wakaulika mwanaakwe musyoonto, Benoni, eeci caamba kuti "mwana wabuusu bwangu." Bawisi bakalicinca zina lyakwe kuti libe Benjamini, lyalo lyaamba kuti "mwana wajanza lyalulyo." (Matalikilo 35:18)
Cakali cilengwa cizyibidwe kuulika bana mazina aabaleza bazyali babo mbibaali kukomba. Mwami Nebbukadinezala wakaulikwa zina eelyo lya leza wa lwiiyo lwatwaano alwa zilengwa leza, Nebo waku Bbabbuloni. Zina lyakwe lyakali kwaamba kuti: "Nebo, kokwabilila lukwakwa." Mwanaa Nebbukadinezala, Melodaki -usofweede, ngowakafwida nkumbu ku Mwami Jehoikini, akumusungulula kuzwa muntolongo oomo mwaakaangidwe a Mwami Nebbukadinezala kwa myaka makumi otatwe aciloba. Nokuba boobo, izina eeli lya Melodaki-usofweede, lyakali kwiiminina kuti "Sikalumamba wa Maduku." Mwami Etibbaali wisi ba Mwami mukaintu usofweede Jezebeli,, wakalaa zina lyaamba kuti "a Bbaali."
Bazyali bana Isilayeli bakali kuulika bana babo mazina aajatikizya Yahuwah. Mangwalo ajisi myaanda myaanda yamazina aajisi mabala Yah nokuba Yahu mukati kazina.
Mazina aamanina mubbala lya YAH:
#29 Abijah (AbiYAH – Taata wangu ngu YAHUWAH)
#138 Adonijah (AdoniYAH – simalelo wangu ngu YAHUWAH)
#223 Uriah (UriYAH – mulilo wangu ngu YAHUWAH)
#274 Ahaziah (AchazYAH – cintu cokwa YAHUWAH)
#452 Elijah (EliYAH – Eloah wangu ngu YAHUWAH)
#3414 Jeremiah (YirmeYAH – uusumpudwe wa YAHUWAH)
#5662 Obadiah (ObadYAH – Mutwanga wa YAHUWAH)
#6846 Zephaniah (TsephanYAH – uusisidwe wa YAHUWAH)
#2899 Tob-adonijah (Tob AdoniYAH – uukondolezya kuli simalelo wangu YAHUWAH)
Mazina aatalisya bbala lya YAHU:
#3059 Jehoahaz (YAHUachaz – YAHUWAH wakajata)
#3075 Jehozabad (YAHUzabad – YAHUWAH wakapa)
#3076 Jehohanan (YAHUchanan – YAHUWAH wamvwida luyando)
#3078 Jehoiada (YAHUyakin – YAHUWAH uuzyibidwe)
#3079 Jehoiakim (YAHUyaqim – YAHUWAH uyoosumpula)
#3088 Jehoram (YAHUram – YAHUWAH- wakasumpula)
#3085 Jehoadah (YAHUaddah – YAHUWAH wakasamika)
#3092 Jehoshaphat (YAHUshaphat – YAHUWAH wakabeteka)
#3100 Joel (YahwEl – YAHUWAH ngo El [Leza])
Mazina aajisi bbala lya YAHU akati:
#454 Elihoenai (ElYAHUenai – meso aangu atozyede kuli YAHUWAH)
Kucili mazina manjaanji aabelesya bbala lya El mukwaamba "Yahuwah."
Elisabeth – Elisbet: El wacisyomyo
Ezekiel – YechzqEl: EL uyooyumyayumya
Gabriel – Gabriy'EL: muntu okwa El
Michael – Miyka'EL: nguni uuli mbuli El?
Mishael – Mysha'EL: Ino EL nguni naa ninzi?
Samuel – Shemuw'El: caamvwugwa a EL
Daniel – DaniEl: mubetesi wangu ngu EL
Cilengwa cakuuzika bana mazina aabaleza ba CiHebulayo cakaliwandide mu Isilayeli cakuti abalo bami basofweede bakali kuulika bana babo mazina aajatikizya Yahuwah. Ahazi, umwi wabami bainda kusofwaala wakauzyikide mwanaakwe zina lya Hezekiya (YechizqiYAH, caamba kuti "nguzu zyangu ngu YAHUWAH." Amulange 1 Makani 3:13.)
Jehoyacini (YAHUWAHkeen) "wakacita zisofweede mubusyu" bwa Yahuwah (2 Makani 36:9), nokuba kuti zina lyakwe lyakali kwiiminina kuti "Yahuwah ulaimikizya." Musazinyina Zedekiya, mwami ucaalizya mu Isilayeli, awalo wakali sofweede nokuba uti zina lyakwe (TsidekiYAH) lyakali kwiiminina kuti "bululami bwangu ngu YAHUWAH."
Muzilengwa eezi, bantu bamwi tiibakali kwaayanda mazina ngubaapedwe pe. Umwi wabantu aabo wakasulide zina lyakwe wakali Jakobo. Mbuli mbwaakali musyoonto mukuzyalwa maanga, wakazyalwa kajisilili kasindi kamusazinyina. (Matalikilo 25:26) Nkakaambo aaka ncaakaulikwa zina lyakuti Jakobo, izina lyaamba kuti ngo "waatula."
"Kwaatula" kupanduludwe kuti: "kutola cibaka ca [cintu]; kwiinda atala, mukubelesya nguzu, kweena, kucenga, kugwisya nokuba kudadula akubikka cimwi cintu mucibaka eeco." Ndizina nzi eeli lyakuulika mwana! Tee kayi nibakamuulika azina lyakuti Mumpelenge nokuba lya Mubeji.
Busongo wakujulu oobo bwakapegwa mukaano ka Jakobo ncijuzyo cakuteelela cisyomyo cakuti zina lya Taata liyoolembwa ankumo zyaboonse bayoojana buumi butamani. Aaka kaano keelede kukulwaizya lusyomo mumoyo wamuntu uli oonse ulaa cinyonyoono alimwi uulangila kulekelelwa akubambululwa.
Musela wabuumi bwa Jakobo, mbuli bulembedwe mu Bbaibbele, wakali musela mulamfu uuzwide lweeno; lwakusola kucenga musazinyina mupati wakwe Isawu. Mbuli mbwaakali mutaanzi kuzyalwa, Isawu wakeelede kuba nguukona zintu zyotatwe:
Mulimo wakuba Wisi wamukwasyi, alimwi akukomezya mukwasyi kwiinda mulunyungu lwakwe;
Lubono lwawisi loonse;
Mupaizi musololi wamukwasyi, walunyungu lwa Mesiya ooyo wakasyomezyedwe.
Naakacili mwana, Isawu taakali muntu uukkazika camba akukkala acibaka comwe pe. Wakali muwezi wakali kuyandisya lwaanguluko lwakuweza musokwe. Wakasulaika bulemu bwakuba uukona cisyomyo cakuti Mesiya inga uyoozyalwa kwiinda mulunyungu lwakwe eelyo naakakwata bamakaintu bazwa kumikowa ikomba mituni. Aaba bamakaintu "bakali kumucubila kapati Isaka a Labeka." (Matalikilo 26:35) Aaba bamakaintu bakaleta kusyulungana aakubula lukondo mumukwasyi cakuti Labeka wakaambila Isaka kuti, "Ndakatala kukkala buumi oobu, nkaambo Ime bandicima akundikatazya aaba bakaintu ba Isawu bazwa kumisyobo iimbi iitali yesu. Naa kuti awalo Jakobo akwatile mucisi cino kubasimbi bamusyobo ooyu wa Bahiti inga cabota kuti ndafwa buyo kwiinda kuti nkecipona ?" (Matalikilo 27:46)
Jakobo mubwiimpene, "wakali kotede, uuyandisya kukkala muŋanda." (Matalikilo 25:27) Wakali mubombe moyo, uuyandisya kuba akataa mbelele abana bambelele, akugwasya banyina aŋanda, kwiinda kuyaa kubolyonga musokwe, kuyandaula banyama bakujaya. Jakobo taakali kunyonokela ciimo ca Isawu cakuba mutaanzi kuzyalwa akuba weelede kukona lubono anguzu zyakuba mutwe wamukwasyi. Jakobo wakali kuyandisya buyo kukona lukono lwakuba mutaanzi kuzyalwa mumoza. Jakobo wakali kuyandisya kuba mupaizi wamukwasyi, walunyungu lwa Mesiya.
Kusulaika kwa Isawu kuba wisi walunyungu muyoozwa Yooyo Wakasyomezyedwe, cakaindila buyo kupa kuti Jakobo ayandisye kuba nguwe mucibaka eeco. Bumwi buzuba, Jakobo wakali mucibanda keembela mbelele akulijikila cakulya amulilo. Isawu wakasika kafwide nzala alimwi kakatede. Naakanumfwida ncaakali kujika Jakobo wakati, "Ndafwa nzala, kondipa nyangu zisalala eezyo ndilye." (Matalikilo 25:30)
Jakobo wakayeeya cakufwamba kuti lino nceciindi cibotu akwaamba kuti: "Nsikookupa ccita uzumine kundipa caabilo cabupati bwako."
Isawu wakakombelela kati, "Mbubo yawe, langa mebo ndilaafwiifwi kufwa, ino bupati ncinzi, buyoondijanya nzi?" (Caandaano 32.)
Pele Jakobo wakazumanana. "Kakwiina cibeela mubupati bwa Isawu; kwiina kulya." "Kosaanguna kukonkezya kuti uyoondipa caabilo cabupati bwako." Eelyo Isawu wakakonka akupa Jakobo caabilo cabupati bwakwe. Nkaako Jakobo wakapa Isawu cinkwa anyangu. Wakalya akunywa, amane wakanyamuka akuunka. Mbombuboobu Isawu mbwaakaubausya bupati bwakwe. (Matalikilo 25:33, 34, KJV)
Nokuba kuti Isawu wakasulaika bupati bwakwe, pele kusinikizyigwa munzila eeyi tiicakaluleme acalo pe. Cinyonyoono ca Jakobo cakaindila kulema liya Isaka naakali kuyanda kupa Isawu cileleko cabupati bwakwe. Jakobo wakanjila muŋanda akucenga bawisi boofu kuti bape nguwe cileleko cabupati.
Isawu waakalala mukweenwa boobu, cakuti wakayanda kujaya Jakobo. Jakobo wakatijila ku Halani akuyookkala ooko kwa myaka makumi obile. Muciindi coonse eeci, cibi ncaakacita cakamucumba mumoyo wakwe. Jakobo wakalizyi kuti Yahuwah takonzyi kuleleka ncaakacita: kubaa bupati kwiinda mulucengo. Kufumbwa ciindi zina lyakwe nolyakaitwa, lyakali kumwiibalusya cinyonyoono cakwe: "Jakobo! Waatula! Mumpelenge! Mubeji!"
Kusikila naakapiluka ku Kkenaani, wakatambula mulumbe wakuti Isawu ulazya kutozya kuli nguwe abalombwana bali myaanda yone, kuboneka kuti waali kuyanda kujokezya nkaambo kakucengwa.
Buumi bwa Jakobo bwakasika ambaakani. Wakakumbila kulekelelwa cinyonyoono cakwe cipati boobu, pele buyo kuti azyibe ncobeni kuti walekelelwa akubambululwa kutegwa ayandwe a Yahuwah alimwi! Mukulilauka mumizeezo amumuuya, wakatumina mukwasyi wakwe abanyama kuti basolole kunembo kuzabuka kalonga ka Jabboku, walo wakacaala musyule kuti apaile.
Mwaalumi wakatingaana anguwe kusikila kubucedo. Lino Walo naakabona kuti wakacilwa kumuzunda, wakaampa Jakobo akasolo, eelyo kasolo kakapesuka nobakali kutingaana. Mpoonya mwaalumi ooyo wakaambila Jakobo. . .Walo wakati "Ndilekezya ngunke, nkaambo bwaca." Pele [Jakobo] wakaingula kuti, "Ime nsikookulekezya Webo pe, ccita Webo undileleke." (Matalikilo 32:25-26), NKJV)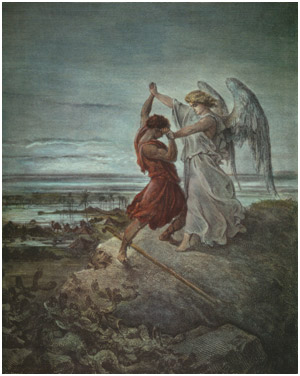 Kuti Jakobo naatakeempedwe kale cinyonyoono cakwe cipati, ooku kulikankaizya boobu nikwaamuletela lufu mpeenya aawo. Pele ooku kwakali kukombelela kamoyo waabwene bubi bwawo alimwi, kasyoma muzisyomyo zya Taata wakujulu uubamba zizuminano, wakaleta zyoonse zyakali mumoyo wakwe kuli Nguwe. Kwiingula kwaluzyalo kwaapegwa Jakobo, eeci ncisyomyo kuli ndiswe toonse. Eelyo Jakobo naakakombelela cileleko cabulemu, kwiingula kwakali kwakuti:
"Ino nduweni?" Jakobo wakati, "Ndime Jakobo." Mpawo muntu ooyo wakati, "Lino tociyooitwi limbi kuti Jakobo pele nduwe Isilayeli: nkaambo mbuli mwanaa mwami ayebo ulaa nguzu kuli . . . [Elohimu] alimwi akubantu, nkabela wazunda." (Matalikilo 32:27, 28, KJV)
Kubota cipego eeco! Kubota kusyomezyegwa boobu! Jakobo wakalizyi kuti zina lyakwe, Waatula, lyakali cimbonimboni ca zinyonyoono zyakwe. Lino zina lyakwe lyakacincilwa kuba "Isilayeli" lyaamba kuti "mwanaa mwami El." Kutegwa asalazye akumwaya kudonaika kunga kwaba ali ciiminina zina lipya eeli, Mungele wakapandulula kuti, "mbuli mwanaa mwami ayebo ulaa nguzu kuli Elohimu akubantu, alimwi wazunda."
Ciiminina kwaamba boobo tiicakasowaika muzina lya Jakobo nokuba Isilayeli pe. Zinyonyoono zyakwe zyakalekelelwa! Wakabambululwa akuba mulongwenyina a Yahuwah. Kuyungizya aawo, nkaambo kakuti "wakazunda" kuli Singuzuzyoonse eeci cakali cisyomyo cakuti uyoozwidilila mukuswaangana a Isawu buzuba butobela
Nkaambo kakuti zina lyakwe lyakacincwa mukwiingula kulomba cileleko kwakwe, eeci cakalomya kutondezya kuti lino ciimo cakwe cakasalazyigwa akubambululwa mucinkonzya ca Sikabumba. Eeci ncecakali cileleko eeco moyo wa Jakobo ngucaali kuyandisya eeco cakayubununwa muzina lyakwe lipya ndyaakapegwa.
Mbweenya mbuli Jakobo, boonse bacipona balaa zibi alimwi baliwide kuzwa kubulemu bwa Yahuwah. Boonse baala tumpenda twakucita cinyonyoono ntubaakona nokuba kulitalikila. Pele kuli bulangizi kuli boonse ba Jakobo bamazubaano! Izaya 58, ncaandaano caambawida musela wamamanino: "Koompololwesya, utaleki; Lizya jwi lyako mbuli mpeta; Baambile bantu Bangu zinyonyoono zyabo, Aŋanda ya Jakobo zinyonyoono zyabo." (Izaya 58:1, NKJV)
Aaka nkaambo kakankamanisya. Kakaambwa misela minji kalekeledwe kale Jakobo akupegwa ciimo cipya azina lipya: Isilayeli. Nkaambo kakuti zina lya "Jakobo" licibelesyegwa mukampango aaka ciyubununa cintu cimwi aawa. Oolu lwiito lutumidwe kuli baabo balikankaizya kuti mbantu ba Yahuwah, pele bacicita zinyonyoono. Ndwiito lwakuti beempwe kutegwa balekelelwe.
Cinyonyoono cisofwaazya cinkonzya ca Yahuwah mubana babantu Bakwe. Kulengulula mizeezo cikonzya buyo kucitwaa Mulengi. Kusalazyigwa ncipego. Kubala a Kulonga 31:13 caamba kuti: "Ncobeni Nsabata Zyangu inywe mweelede kuzibamba, nkaambo ncitondezyo akataa Ndime andinywe mumisela yenu yoonse, kutegwa inywe mukazyibe kuti Ndime . . .[Yahuwah] uumusalazya inywe." (NKJV)
Kutobela mulawo wa Yahuwah ncintu ciyandika kuli boonse bayanda kusalazyigwa. Eeci tacili cintu cikonzya kucitwa munguzu zyabuntu zilikke pe. Ncencico Mangwalo ncaainduluka kwaamba kuti "kamwiita zina lya Yahuwah."
Caandaano ca Izaya 58 cilamanizya kujalwa acisyomyo kuli baabo bapiluka mukweempwa kuli Yahuwah, munguzu Zyakwe, akubamba mulawo Wakwe.
"Kuti webo unyone matende aako mu Nsabata, Ulilesye kucita ncoliyandila mubuzuba Bwangu Busetekene, Akwiita Nsabata kuti ncitu cikondelezya, buzuba Busetekene bokwa . . . [Yahuwah] uulemekwa. Akumulemekezya Walo, kotaciti nzyoliyandila, nokuba kulicitila zikukondelezya lwako, Nokuba kwaamba majwi ngoliyandila, Nkabela webo uyoojana kukondwa muli . . . [Yahuwah); Alimwi Ime njookutansyika atalaa malundu aanyika, Alimwi njookusanina alubono lwa Jakobo taata wako. Mulomo wokwa . . . [Yahuwah] waamba. (Izaya 58:12-13, NKJV)
Lukono lwa Jakobo taata wesu ndizina lipya, eeci ncecitondezyo cakuti ciimo cesu ncipya, cakasanduka akulengululwa! Izina lya Mufutuli alyalo lini ncikulwaizyo kuli boonse cakuti "baite Nguwe" nkaambo lyalo zina lini eeli ncisyomyo cakuti "Yahuwah ulavwuna!"
Kamwiita Nguwe sunu. Walo ulalindila amaboko aatambikide kuli boonse bayanda kuboola kuli Nguwe. Ayebo ulankonzya kutambula ciimo cipya cisalazyidwe akubambululwa- izina lipya lilembedwe munkumo yako, oomo mukkede mizeezo iyobwedwe. Cisyomyo Cakwe kuli nduwe ncakuti: "ooyo uboola kuli Ndime Ime nsyekamutandili anze pe." (Johani 6:37 , NKJV)
Ime ndakalelekwa kubaa bamayi ba Nsabata batonkomene eelyo neekacili kukomena. Ali baabo boonse, umwi mukaintu wakali kwiinda kuyandwa akataa bana baniini. Wakali muna Kristu, uubandikila mbunga, alimwi wakalizyi nguzu zyakutondezya cipekupeku. Kuzwa kuciyobwedo cazintu ziyandisi "zyakulikumbuzya" kusikila kucingomo cijisi maluba mabotu, cakulya cibolede amafumba aababwa zyoonse eezi kaziiminina cinyonyoono cisisidwe mumoyo wa "muna Kristu mubotu," eezi zintu zyakatujata maanu esu tobakubusi nitwakali kwiiya tusimpe wa moza.
Mukubelesya zintu eezi kupandulula twaambo tukatazya kuteelela ncintu citakonzyi kwaambwa asyoonto buyo. Yahuwah Lwakwe wakali kubelesya zintu zyamusyobo ooyu eelyo naakali kwiisya zintu zikatazya kuteelela zili munzila ya Lufutuko: kusalazyigwa kwa muuya wini.
Nzila yabulemu yakulesya ntenda yacibi, inzila yalufutuko, tiiyakali nzila yaabikkwa cakufwamba kumamanino pe. Yakali cibeela cazintu eezyo zyatakaambwa kuzwa kutamani alimwi nizyakali kunga zicisisisdwe, kuti Adamu a Eva nibakacita cinyonyoono.
Inzila ya lufutuko ijatikizya zinji kwiinda kulekelela zinyonyoono buyo. Ilainda kukonzya kupa buumi butamani kubabisyi beempedwe. Cintu cini munzila yalufutuko cakali ca kubambulula mumuntu ncinkonzya ca Yahuwah: kubambulula muzeezo wabuntu kuti utacini kubi mbuli muzeezo wa Saatani pele kuti kuzwa waawo kuuli omwe amuzeezo wabulemu.
Zintu zya moza ziteelelwa mu muuya. Muntu naakawa kasweekede akubweza ciimo ca Saatani wakaleka kuteelela tusimpe tusetekene. Kutegwa mizeezo yabantu iisiya mbi mucibi iyiisyigwe tusimpe twa nzila yalufutuko, Yahuwah wakabelesya cintu ncobanga balangilizya ameso aabo: eeco ncintu ciinda kubota, cilaa misyobo minji muzilengwe zyoonse. Yahuwah wakatupa cikombelo.
Cikombelo cibelesya zitondezyo mukupandulula milazyo ya lufutuko, kusebulula, mukowa wabantu. Nkaambo "bulumbu bwacinyonyoono ndufu" (Baloma 6:23) alimwi "kuti kakwiina kutila bulowa kunyina kulekelela" cinyonyoono (BaHebulayo 9:22), lufu lwakali kuyandika kuba kutegwa milazyo yamulawo wakatyola itobelwe. Eeci cilatondezyegwa mumulimo wa cikombelo wakutuuzya zipaizyo zyabanyama. Nokuba boobo, bulowa bwa bana bambelele cakali citondezyo buyo cakuti Yahushua uyootila bulowa bwakwe, "Mwanaa mbelele ookwa . . .[Yahuwah] uugwisya zinyonyoono zyanyika!" (Johani 1:29, NKJV)
Bulowa bwakatilwa abana ba mbelele, mpongo abacende baŋombe tiibwakasalazya naba omwe kuzwa kuzinyonyoono! Tiizyakali kukonzya kusalazya nokuba kulengulula muuya nkaambo biyo kakuti zyakali zitondezyo buyo.
Mulawo wakajisi buyo asyoonto zintu zibotu . . .[Yahushua] nzyaakacili kuyooleta pele mulawo walo tiiwakazicita zintu eezyo. Citobela ncakuti tiiwakali kukonzya kulomya kubamba miiya yabaabo bakali kupaizya zituuzyo amwaka. Nkaambo kuti nikwatali boobo, eezi zituuzyo nizyakalesyegwa- nkaambo kuti bakombi kabasalazyidwe, nibatakacili kuya kumbele kubaa mizeezo yacibi. Pele mubwini, cituuzyo cakali ciibalusyo buyo cazinyonyoono amwaka; nkaambo bulowa bwa bacende ampongo tabukonzyi kumwaya mulandu wacinyonyoono pe. (BaHebulayo 10:1-4, J. B. Phillips Translation, emphasis supplied.)
Mumajwi amwi, ooyo mulawo walo wakali kuyanda zipaizyo zyabanyama wakalikutondezya buyo cakali kukoznya kucitwa acituuzyo camasimpe: lufu lwa Yahushua aciciingano. Eeci cilabonwa mukaambo kakuti bantu bakacili kweelede kupa zipaizyo. Bakali kucita eeci nkaambo kakuti bulowa bwabanyama tiibwakajisi nguzu zyakulengulula miya yabo mucinkonzya cabulemu!
Aboobo, eelyo . . .[Yahushua] naakanjila munyika wakati:
Cipaizyo acaabilo tookali kuyanda,
Pele wakandibambila mubili Ime;
Muzyaabilo azipaizyo zyuumpilwa cinyonyoono webo tookakondwa pe:
Nkabela Ime ndakati, Langa, Ime ndaboola
(Mubbuku livwungaidwe kulilembedwe kujatikizya ndime)
Kucita luyando lwako, O . . .[Yahuwah].
Naakamana kwaamba boobo. . .[Yahuwah] "tajisi lukondo muzituuzyo, zyaabilo azyuumpilizyo" (eezyo zyakali kucitwa mukubamba Mulawo), . . .[Yahushua] mpawo ulati, "Amulange, Ime ndaboola kuzyoocita kuyanda kwako." Eeci caamba kuti walo umanizya mulazyo wazipaizyo zyakaindi, akutalisya mundando mupya wakutobela kuyanda kwa . . . [Yahuwah], alimwi mukuyanda ooko iswe waatusetekanya kwiinda mukwaabilwa kwa mubili wa . . .[Yahushua Mufutuli wesu.] (BaHebulayo 10:5-10, J. B Phillips Translation, emphasis supplied.)
Bana Isilayeli bamazubaa Yahushua bakali kulanga kuzipaizyo kuti zyalo nzyezibasetekanya. Nokuba boobo, zituuzyo zyakali buyo zitondezyo zilibonya! Zyakali ziiyo muzintu zilibonya eezyo zitondeka kukusalazyigwa kwini kwalo kuyoocitika mumizeezo amuya wamuntu lwakwiinda lufu lwa Yahushua.
Cikombelo coonse mbocizulwa ncitondezyo cilibonya, ciiminina nzila ya lufutuko.
Zinji zintu zyakasanyangulwa zijatikizya bubotu bwacili mucikombelo. Ba WLC bakulwaizya boonse babala aawa kuti balibalile akulisanyangwida lwabo eeci ciiyo. Kuli milwi milwi yakulaila iili mucitondezyo eeci. Cintu ceelede kumvwugwa nciceeco ncocaamba cikombelo kujatikizya muya wamuntu.
Cikombelo cakalaa zibeela zyotatwe:
Mukkoce, oomo muzyaali kuumpilwa zituuzyo.
Cibaka Cisetekene oomo bulowa bwa banyama bapaizigwa mubwaali kusansailwa, akulonzya zibi kuzwa kumubisyi kuya kucikombelo.
Busena Busalalisya. Oomo Mupaizi Mupati wakali kunjila lwakwe ciindi comwe amwaka mubuzuba bwa Kunununa. Eeci cakali ciindi cisetekene "cakusalazya" cikombelo kuzwa kuzinyonyoono zyakalundene oomo kuzyila mwaka wakainda.
Comwe comwe cazibaka eezi zyotatwe ciiminina cibeela cabuumi bwa muntu.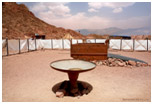 Mukkoce ncibaka ciiminina majwi amicito. (Picture courtesy of BrianMorley.com.)
Mukkoce
Mukkoce ncitondezyo ciiminina majwi amicito yamuntu yoonse. Majwi aamuntu amicito yakwe ilabonwa akumvwugwa abaabo bali munsi lyakwe. Taakwe cisisidwe mukkoce lya muntu pe. Kufumbwa cicitika mukkoce, majwi aambwa, micito iicitwa zyoonse zicitika zizwa kumizeezo ambwalimvwide muntu ooyo.
Busena Busetekene
Busena busetekene ciiminina ciimo camuntu, mizeezo yakwe ambwalimvwide. Eeci ncecintu cilikke uli oonse ncanga watola kujulu. Taakwe uutoleezya lubono lwakwe; kunyina utoleezya cuuno camulimo wakwe anyika; kunyina uutoleezya balongwenyina amikwasyi. Cilikke cintu citolwa kujulu nciimo cakabambwa muciindi cakufwidwa luzyalo anyika. Ncenciceeci umwi aumwi ncayelede kulijata mbwalimvwa amizeezo yakwe. Kunyina naba omwe waangulukide kucita kufumbwa mbwayanda, nokuba kwaamba majwi kuli umwi aakumusampaula mbuli buwa caanda mabwe ansi. Ncintu cibotu kulijata mumizeezo ambolimvwide.
Busena Busalalisya
Mizeezo yamuntu ambwalimvwide izwa cigaminina muli nzyasyoma aciimo cakwe. Mbweenya mbuli muna Isilayeli ooyo watakeelede kunjila Mubusena Busalalisya, mbweenya awalo muntu takonzyi kulinjila mumizeezo iiyobwedwe mukati kakwe. Eeyi ili mubongo mucibaka cili ankumo. Momumo oomo, mu Cibaka Cisalalisya camuntu, mumizeezo mutasikwi, mwalo oomo kusalazyigwa kwabulemu, kwiinda mu Mwanaa mbelele ookwa Yah ooyo uugwisya zinyonyoono zyanyika, mokweelede kucitilwa.
Eeci tacikonzyi kucitwa mumabala nokuba micito iicitilwa "mukkoce" lya buumi. Balembi aba Falisi eelyo Yahushua naakaboola ciindi citaanzi bakatonkomene "mukkoce" lya maumi aabo. Bakali kusoleka kufutulwa kwiinda mumilimo yabo; alimwi bakali kusoleka kuya kujulu kwiinda mukupa zipaizyo zinjaanji, akuliimya kulya ziindi zyongaye mumvwiki, akubamba mulawo cakubambilisya. Bakalikunonga boonse aabo batakali kubamba mulawo ooyo ngobakali kuyeeya kuti wakali kuyandika kutegwa bafutulwe.
Bumwi buzuba, bamwi balembi aba Falisi bakeza kuli Yahushua akutamikizya basikwiiya bakwe kuti batyola mulawo wa "zilengwa zyabapati. Nkaambo tiibakali kusamba mumaanza aabo nibaali kulya cinkwa." (Mateyo 15:2)
Ba Falisi bakali bankutwe mukubamba milawo yaba Levi yakulisalazya. Alimwi bakanungilila ku mulawo wa Muusa, akuyeeya kuti zilengwa nzibaanungilila zyalo eezyo zyakeelede kubambwa, kutegwa mulawo wabulemu utakatyolwi akaniini pe. Bakali kubikkila maanu kumicito akumajwi aamuntu, pele kutabikkila maanu akusalazyigwa kwamukati kamuntu kwalo ooko kuyandika atalaa zyoonse eezi.
Yahushua wakalibwene kuti ba Falisi bakabikkide maanu aciwa ca "mukkoce" lya buumi bwa muntu akutabikkila maanu kusalazya "Busena Busalalisya" muli boonse aabo bayookona buumi butamani. Wakabaambila kuti: "Amunditeelele Ime, akumvwa eeci ncemwaambila: muntu tasofwaazyigwi aceeco ciya mukanwa lyakwe, pele muli ceeco cizwa mumo." (Mateyo 15:10, 11, New English Bible)
Alimwi aakale, eelyo basikwiiya nibakabuzya Nguwe kuti abapandulwide, Mufutuli wakati,
Sena tamuzyi kuti cintu cili coonse cinjila kumulomo cilainda mwida camana cilazwa anze? Pele zintu izizwa kumulomo zizwa mumoyo, eelyo zintu eezyo zilamusofwaazya muntu. Mucikozyanyo, mumoyo mulazwa mizeezo mibi, bujayi, bumambe, bwaamu, bubbi, bumboni bwakubeja akusampaula. Eezi nzyezintu zisofwaazya muntu, pele kulya cakulya kakunyina kusamba kumaanza takusofwaazyi muntu pe." (Mateyo 15:17-20, New English Bible, emphasis supplied.)
Majwi amicito yamukkoce, nzintu ziyubununa buli mizeezo akulimvwa, zyoonse eezyo zizyila muli nzyasyoma muntu ooyo ambwalyeenzya, eezyo zili mukati kabongo mwatakonzyi kusika. Umwi inga watiimvwe kuseka mujwi lya Mufutuli eelyo Walo naakayungizya kuti, "pele kulya cakulya kakunyina kusamba kumaanza takusofwaazyi muntu pe." (Mateyo 15:20, NKJV)
Eeci cakali ngomutwe waciiyo ncaakali kuyiisya Mufutuli aawo.
"Nkaambo kunyina cisamu cibotu cizyala micelo iibolede, alimwi kunyina cisamu cibolede cizyala micelo mibotu. Nkaambo cisamu cili coonse cilazyibwa kumicelo ya ncico. Mucikozyanyo, bantu tabaceli nkuyu kucisamu camamvwa pe, naa kutema masaansa kucitewo camamvwa. Muntu mubotu ulagusya zintu zibotu ziyobwedwe mumoyo wakwe, pele muntu mubi ulagusya zintu zibi ziyobwedwe mumoyo wakwe, nkaambo mulomo waamba zintu zizwide mumoyo. (Luka 6:43-45, New English Bible)
Kutegwa micito iili "mukkoce" isalale, mizeezo ambwalimvwide muntu zizwa ku "Busena Busalala" zyeelede kuba zisalala. Kuti mizeezo ambwalimvwide muntu zisetekane akutasofwaala, lusyomo ndwajisi ambwalyeenzya eezyo zintu zili mubongo mwatakonzyi kusika, "Mubusena Busalalisya" zyeelede kusalazyigwa akweendela antoomwe aciimo cabulemu.
Ooku kusalazya cibeela cabongo cili munkumo ncintu citakonzyeki kucitwa amuntu lwakwe mwini pe. Mufutuli alikke nguukonzya kucitila nguwe muntu. Cinkuli cabayi bangu cakajisi maluba aayebeka aasimpidwe muli cakulya cibolede amafumbaa babwa, pele tiicakali kukonzya kulisalazya pe. Pele buyo nguzu zilaanze lyancico nzyezikonzya kugwisya tombe eelyo. Eeci cilakonzya kucitwa mumoyo wamuntu kwiinda munguzu zyomwe zilikke: nguzu zyabulemu eezyo zibelesyelwa babisyi eelyo kuti balomba zisyomyo mulusyomo.
Nkabela muzeezo uusisidwe nuusalazyigwa, akuletwa kuti weendele antoomwe amuzeezo wabulemu, moyo ulakunka luyando, lukondo, luumuno, kukkazika camba, kubomba moyo, kubikkilila azimwi ziwa zyabulemu. Petulo wakaliteelede eeci naakalemba kuti:
Luzyalo lwa Leza aluumuno aziyungizyigwe kulindinywe kwiinda muluzyibo lwinilwini lwa . . . [Yahuwah] alwa [Yahushua Mwami wesu], kweendelanya mbuli munguzu Zyakwe mbotwapegwa zintu zyoonse zipa kuba abuumi akubelekela Nguwe cakulyaaba, kwiinda muluzyibo lwini lwayooyo wakatwiita kwiinda mubulemu abukkale bubotu: Kwiinda muzintu eezi, watupa zisyomezyo ziyandisi alimwi zitalikomeneni: kutegwa kwiinda muzintu eezi mukonzye kuba alubazu mubube bwabulemu . . . . (2 Petulo 1:2-4, KJV, emphasis supplied.)
Busena Busalalisya mumoyo wamuntu bulasalazyigwa eelyo Yahushua, Mupaizi Mupati, nagwisya ciimo ca Saatani eeco toonse ncotuzyalwaa ncico akutulengulula mumizeezo njotutakonzyi kucinca tobeni kutegwa tube cimbonimboni ca bulemu.
Bbuku lya BaHebulayo lyoonse mbupanduluzi bwa mulimo wabupaizi bupati bwa Yahushua ooyo uusalazya myuuya yabaabo boonse baboola kuli Nguwe mulusyomo.
Lusyomo tacili cintu mbuli mbolimvwa pe. Eezi zyobile ziliimpene kapati. Bantu banji balindila kuti balimvwe kuti basalazyigwa kabatana syoma. Aaba bantu balalubizya. Lusyomo lwini "nkuzumina mumuzeezo kasimpe kacintu caambwa aumwi, kuyaama munguzu amasimpe aakwe, kakwiina bumboni bumbi pe." Mumajwi amwi, lusyomo nkuyaama Mujwi lya Yahuwah nkaambo kakuti Walo nguni, kakwiina kuyanda bumboni abumwi pe. Nkusyoma kuti Walo uyoobamba zisyomyo Zyakwe nkaambo Walo waamba boobo.
"Lusyomo mbulangizi bu-sinizyidwe [busyomezyedwe] muli ceeco cilangilwa, mbumboni busalede bwazintu zini-zini zitanabonwa." (BaHebulayo 11:1, NKJV) Lusyomo ncipego eeco Yahushua ncapa, pele cili kuli ndiswe kuti tusale kubelesya lusyomo lwakutambula cintu cisyomezyedwe eeco. 'Kuti kokonzya kusyoma, Langa, zintu zyoonse zilakonzyeka kumuntu ooyo ulaa lusyomo." (Maako 9:23, NKJV)
Hena ulayanda kusalazyigwa? Hena ulayanda kubambululwa? Hena ulayanda cinkonzya cabulemu kuti cilengululwe mumizeezo yako iisisidwe? Cisyomyo ncicako kuti ucitaminine kuti kakuli kuyandisya kwako.
Masimpe aali munguzu zyokwa Yahushua zyakulengulula taali maseseke pe kuli yooyo wakamvwa kale mbozibeleka nguzu eezyo.
Yakali nkamu yeenzu kutamba bantu kuti bazyoosanyangule mangwalo, pele Henrietta Mears wakalikanzide kubatamba. Walo wakalelekwa eelyo mukambausi mukubusi naakamuswaide, nkabela ncenciceeci ncaakayandila kuti balongwe bakwe abalo batambule cileleko eeco. Mbombubo mbucaacitika eelyo mbunga yabantu baluulwa baku Hollywood nibaabunganina muŋanda yabana Mear ku Berverly Hills kuti basanyangule Mangwalo. Akataa baabo baasika kwakali cakolwa utaambiki, uupobola akuluulwa muzipekupeku zya Western, Stuart Hamblen.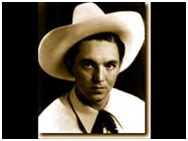 Stuart Hamblen: uutola cibeela muzipekupeku, mwiimbi, alimwi mwaambilizi muli sikapepele.
Nokuba kuti Stuart wakali zibidwe nkaambo kakuuma njuka akulwana mbuli mbwaakazyibidwe kwiimba, kutola busena muzipekupeku akwaambaula muli sikapepele, mukambausi acakolwa ooyu bakamvwana kapati. Eelyo mukambausi naakatamba Stuart kumiswaangano, Hamblen wakazumina alimwi kiitana mana miswaangano wakaaba buumi bwakwe ku Mufutuli.

John Wayne
Aaya makani akasakana. Stuart Hamblen wakasanduka! Mapapepa aalembwa milumbe akajana kaano kakulemba alimwi mukaindi kasyoonto lyoonse dolopo lya Los Angeles lyakaduma kumakani aa mulombwana muyumu ooyu lino wakasanduka kuba muna Kristu. Stuart lwakwe lino wakaliumwine amakanaa kusanduka kwabuumi bwakwe. Mukwaambilizya kwakwe muli sikapepele, wakabandauka bumboni bwakwe cakukkomana. Mukaindi kasyoonto aabo bakali kumupa mali kuti ababelekele mulimo bakamunyemena eelyo naakakakila mbunga zikumba bukoko kuti aambilizye makani aajatikizya makwebo aamusyobo ooyo muciindi naakali muli sikapepele.
Bumwi buzuba wakaswaana amulongwaakwe, Johani, ngobaali kutola limwi cibeela muzipekupeku zinjaanji.
"Ninzi eeci Ime nceekamvwa cijatikizya nduwe, Stuart?" wakabuzya Johani.
"Iiyi, Duke, teesyi maseseke pe eeco Leza ncakonzya kucita," Hamblen wakamwetamweta.
"Nhu. Cimvwikaanga ndwiimbo," John wayne wakaamba. Stuart wakapiluka kuŋanda yakwe akulemba lwiimbo kuzwa mukaambo aaka, eeco ciimbo ncimwi cazyeezyo zili myaanda yobile amakumi obile nzyaakalemba kusikila naakafwa mu 1989. Aaka nkaambo kaubauba pele nkaambo kazwide luyando lwa Taata wakujulu mukutambula akusandula babisyi kwiinda muluzyalo Lwakwe.
Tacili maseseke eeco Yah ncakonzya kucita.
Eeco ncaakacitila bamwi, Walo uyookucitila yebo.
Amaboko aatambikide, Walo uyookulekelela yebo.
Tacili maseseke eeco Yah ncakonzya kucita.
Mukati kamoyo wamuntu uli oonse wakaponede, naba mwami uulemekwa nokuba kabwalala mumpelenge, naba mukanitu uuyandwa nokuba sibwaambu woongomene kuvwuula, kuli kulangila kuyandwa akutambulwa mbwabede- nokuba kuti taciti nzyayelede kucita. Muntu uli oonse ulangila kuti amvwugwe.
Kanjikanji bamwi baamba kuti kuli "Busena bweelela Leza" mumoyo wamuntu uli oonse. Mukati kamoyo mwini kuli kuyandisya kuba omwe aSikabumba. Pele nkaambo kacinyonyoono, eeci tacimvwugwi munzila njoceelede kumvwugwa pe. Kuyoowa Yahuwah, akudonaika luyando Lwakwe, cipindula kulangila ooku kuti kube kuciswa mumoyo nkaambo kakubula uukubikkila maanu akukuteelela.
Ooku kulilauka kwamoyo kwaambwa bwini mulwiimbo lumwi ndobazyi bantu banji. Bantu banji balikuzyi kulangila kwaambwa mulwiimbo oolu.
Kuti nindaala ciindi comwe buyo cakulombozya,
Cintu comwe buyo cakulomba,
Ime ndilangila kuti walo tali mbuli ndime.
Ime ndisyoma kuti walo ulanditeelela . . .
Cinyonyoono cakamwaya luzyibo lwa Yahuwah mumoyo wamuntu. Alimwi cakati manizye kubisya cinkonzya cabulemu mumuya wamuntu. Nokuba boobo, boonse baita Yahuwah, akuyandaula kulekelelwa akusalazyigwa, bayoo bambululwa. Cinkonzya cabulemu ciyoo bambululwa alimwi aabo bantu bayooba mbuli cimbonimboni ca bulemu, muciimo ca Sikabumba.

Mangwalo ajisi mazina aasangene lya Yahuwah aali myaanda yotatwe amakumi cisambomwe. Lyomwe lyomwe zina ncimbonimboni ca cibeela cabulemu muciimo Cakwe. Kulangila kwa Taata nkuyubununa ciimo Cakwe kubana Bakwe basweekede, bali anyika kuti bacibone ciimo Cakwe munzila ziindene walo mbwalitondezya mumazina mabotu aaya.
Amwi mazina nga busankwa: NDIME Nguzu zyako; NDIME Ntobo yako; NDIME Musazinyoko; NDIME Mulombwana wankondo. Mumazina aaya walo usyomya bana Bakwe nguzu Zyakwe; ambwakonzya kubapa kufumbwa ncobabulide.
Amwi mazina, kumatwi aabantu, amvwika kuba aabukaintu: Maluba aa Shaloni; Luba lya Mumusena; Ooyo wazyamba zinji. Aaya mazina ncisyomyo cuumbulizya kuteelela, kubambililwa kabotu caluyando amoyo mubombe.
Nyika yoonse iyoozula luzyibo lwa "bulemu"(ciimo) ca Yahuwah, eelyo bantu, beempedwe, balekeledwe, akusalazyigwa, alimwi balenguludwe, nobani kukonzyana aciimo Cakwe. Ooku nkokubaa zina lya Taata kalilembedwe munkumo zyabo. Bantu bakonzya kupona kaindi kasyoonto buyo, nobabambuludwe muciimo cabulemu bayoosumpulwa kuba cimbonimboni caciimo cabulemu.
Eeci takuli kwiinda atalaa ciimo camuntu pe. Buntu bwakwe tabumwayidwe nokuba kusitililwa pe. Pele bubotu bwini bwa muntu ooyo bulalibonya. Kasalazyidwe kuzwa kunzila zya Saatani eezyo zyakasofweezyede ciimo camasimpe cakwe lino cilabekabeka mbuli mbucakeelede kuba: akuyubununa ciimo cabulemu.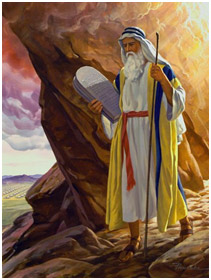 Mangwalo apandulula Muusa kuti wakali muntu wiinda kubomba moyo munyika yoonse." (Myeelwe 12:3, KJV) Mabbuku manji amazubaano asandula bbala eeli kuti "mutete moyo", pele eeci tacili mboceelede kuba pe. Ibbala lya kuteteeta moyo talyaambi cintu comwe alya kubomba moyo. Amwi mabala aapandulula kuteteeta moyo asanganya, uulitola ansi, uuyandisya kutobela, kuletwaansi. Kanjikanji bantu beelanya "kubomba moyo" a "kuteteeta moyo" mumizeezo yabo.
Pele muntu mubombe moyo ulainda kuba muntu wamoyo muteteete. Kubomba moyo kanjikanji kulangwa aanga nkuubuka nokuba kubula nguzu. Kapati muzilengwa zya Kumbo ooko bantu nkobalibanda mbuli muciimbo ca " I Did it My Way" (Ndakacicita Munzila Yangu Ndemwini). Nokuba boobo, muntu mubombe moyo ulaa nguzu muciimo cakwe kwiinda muntu muzike wa kulimvwa kwakwe, ooyo uutakonzyi kulijata nokuba kweendelezya mulaka wakwe.
Bbuku lipandulula mabala lilasalazya boobu, ciimo eeci cilangwa kanjikanji kuti tacikwe nguzu.
MUBOMBE: Uutanyemi nyemi; muteteete; kabotu kabotu; uutafwambi kunyema; uupa busena; uulekelela nokuba kuti wacitilwa cibi.
Muntu mubombe moyo tali muntu muubauba mumuya pe. Muusa wakali kulala kapati! Cimwi ciindi wakajaya muna Ijipita wakali kweembela bazike. (Kulonga 2:11, 12) Myaka lusele kayiindide, alimwi waakalala kapati (eelyo naakacokwacokwa kapati) nkaambo waakasyigwa kuzabusya bana ba Isilayeli kuya Munyika ya Cisyomyo. (Myeelwe 20:12) Nokuba boobo, mucikolo cabulemu, oomo Mwiiyi Mupati mwalailila boonse bazyibidwe anyika, Muusa wakaiya kulijata bukali bwakwe.
Eeco cintu cakali kumuubausya muciimo cakwe akumutola kukujaya, cikasalazyigwa eelyo bulemu nibwaamusikila. Muusa wakalijata kapati. Walo wakaba mubombe moyo; muntu "uulekelela nokuba kuti wacitilwa cibi." "Kubikkilila" "nkulijata; kulilesya akubaa camba." Kubomba moyo takuli kukaka kuti cibi cacitigwa pe. Pele, muciindi cakuciswa nokuba kutukanwa, ooyo muntu mubombe "ulalijata" akukkazyika camba akulekelela. Ciimo ca Muusa tiicakali cuubauba akubula mbwalimvwa pe, kuzwa nicaasalazyidwe kukulibikka atala. Cakaindila kubaa nguzu kwiinda kaindi munguzu zyaciimo camasimpe.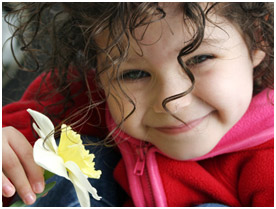 Kwiinda muntu uli oonse atalaa nyika, Muusa wakalijisi ciindi cibotu cakucenka ciimo cabulemu eeco citabonwibonwi abana babantu. Yahuwah Lwakwe mubombe kapati. Ulalijata alimwi ulaa camba nokuba kuti wacitilwa cibi. "Nkaambo NDIME . . .[Yahuwah], Ime nsyecinci pe. Aboobo inywe nobana ba Jakobo tamukalobi." (Malakayi 3:6, KJV)
Muntu uli oonse uufutudwe unoolaa ciimo ceelene. Pele mukati oomo, umwi aumwi unoolaa ciimo cabuntu cimugeme eeco ncaakasuwa ceendelana aciimo cabulemu. Mwana ooyo, mubuumi bwakwe, uutondezya ciimo caWisi mbuli muntu "uuyanda kucitila bamwi zintu zibotu, akubakkomanya mukubapa nzyobayanda, kubapa nzyobabulide nokuba kubagwasya nobali mumakondo" unoolaa zina lya WEENGELELA kalilembedwe ankumo yakwe. Kweengelela nciimo cabulemu eeco ncaakasuwa muciimo cakwe.
Muntu ulaa lusyomo muli Yahushua, ooyo wakasuwa ciimo cabulemu akucita kufumbwa ceelede kucitwa nkaambo cileelede kucitwa, kufumbwa muulo, kuyoowa naa ntenda ili buti mukucita cintu eeco, walo ooyu unolaa zina lya ULAA CAMBA kalilembedwe ankumo yakwe. Kubaa camba ncibeela caciimo cabulemu ciboneka kapati mubuumi bwakwe.
Alimwi umwi, walo mubuumi bwakwe, wakatondezya mbuli Yahushua "lweengelelo, bubotu, akuteteeta moyo ooko kupa muntu kuti atabikkili mulandu naa wabisyilwa, nokuba kubambilila yooyo wamucitila cibi," uyootambula zina lya LUZYALO ankumo yakwe, nkaambo eeco nceciimo ca Yahuwah walo ncatondezya muciimo cakwe.
Umwi muntu ngwezi kabotu wakandaambila kuti, kacili mukubusi, wakabala kuti Mufutuli "wakaponena kuleleka bamwi lyoonse." Aciindi eeco awalo waakanza mumoyo wakwe kuti awalo uyanda ciimo eeci mukati kakwe. Lino myaka minji kayiindide, ooyu muntu mwaabi kwiinda boonse mbezyi kabotu. Bwaabi bwakwe tabuli mumali alikke pe, nokuba boobo, kuti zintu kazikonzyeka, mwaabi akumali. Ulalyaaba munzila ziindene. Ncobeni uponena kuleleka bamwi.
Ibbaibbele lilamanizya acisyomyo. Mulembo uusinkila busena bus lino wavwumbulwa kuti kulibonye kutamani, nkabela umwi ulazumizyigwa kulanga bubotu oobo buteeli. Kumanizya kupandulula meenda aabuumi, "aabalangala mbuli cimboni-mboni, akuzwa kucuuno ca bulemu" (Ciyubunuzyo 22:1), cisyomyo cilapegwa kuli boonse bacizya musyule: "takucikabi kutukwa alimwi pe: pele cuuno ca . . . [Yahuwah] aca Mwanaa mbelele ciyooba mukati oomo; alimwi batwanga Bakwe bayoomubelekela Walo: Alimwi bayoobona busyu Bwakwe; alimwi zina Lyakwe linooli munkumo zyabo." (Ciyubunuzyo 22:3, 4 )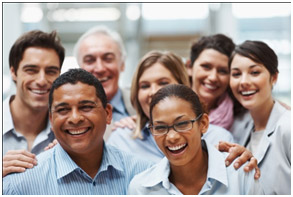 Yahushua wakabweza ciwa ca Adamu wakawide naakacita cinyonyoono. Mwana wakayubununa oobo Taata mbwaakali kunga waba kuti Walo naakali muntu. Nokuba boobo Yahushua kunyina naakacita cinyonyoono pe! Kunyina naakasuwa ciimo ciyandisya kucita cibi eeco ncaakeelede kuti acikome pe. Nkondo akataa Bubotu a Cibi, Kusetekana a Busofwaazi ziyoosimpa liya Yahuwah aakuba abantu balyaabide cakumaninina kuli Nguwe, basalazyidwe akubambululwa mucinkonzya cabulemu.
Bantu aabo babisyide , pele balo, kwiinda mukweempwa akulekelelwa lino balaa caando cabulemu mumizeezo yabo iisisidwe mubongo: Izina Lyakwe munkumo zyabo.
Nyika iyoomweka abulemu bwa Yooyo Uutamani eelyo ciimo Cakwe caakuyubununwa mubantu Bakwe bamulindila.
Inyika iyoozyiba kuti Yahuwah uli buti, majwi nzi nganga waamba Walo, mbuti mbwanga Walo wacita, mbuli mulombwana wamyaka makumi osanwe ayosanwe liya naasweekelwa mulimo nkaambo kakukaka kutyola Nsabata. Inyika iyoobona mbwanga walimvwa Yahuwah, Walo ncanga wacita, kuti Walo naali mumama wamyaka makumi otatwe abana botatwe, liya natandwa mulukwato nkaambo kakutobela kasimpe. Ciimo cabulemu ciyoolibonya mumukubusi ooyo, uulangana ancito zyeebeka, pele uulekezya zyoonse nkaambo kakutobela milazyo yakasimpe.
Inyika iyoobona Yahuwah mbwanga wacita muziindi zyoonse, mumasena oonse nkaambo ciimo Cakwe, mizeezo ambwalimvwa Walo, ziyooba njemizeezo mbobalimvwa, majwi amicito yabantu Bakwe.
Boonse bayoonjila Kujulu banoolaa zina lya Yahuwah kalilembedwe munkumo zyabo, kalilembedwe oomo nkaambo Walo nguuli akataa mizeezo yabo. Kunyina uukonzya kulibambila lwakwe mwini, pele zina lya Yahuwah ncisyomyo kuti Walo uyoo BA zyoonse nzyoyanda yebo kuti akubede, kutegwa ulibambile.
Kamwiita zina lya Yahuwah. Amusyome Nguwe. Ayebo, ulakonzya kuba cimboni-mboni caciimo cabulemu.
"Walo ulakonzya kunununa cakumaninina boonse aabo baboola kuli . . .[Yahuwah] kwiinda muli Nguwe, nkaambo lyoonse Walo uponena kuti kazekela mbabo." (BaHebulayo 7:25, NKJV)


Amutyanke aawa kutegwa mulangilizye cipekupeku!
---
---
1 Webster's New Universal Unabridged Dictionary, Second ed., 1983.
2 American Dictionary of the English Language, Noah Webster, ed., 1828.
3 Adapted from "It Is No Secret (What God Can Do)" by Stuart Hamblen, copyright © 1950 (Renewed) Songs of Universal, Inc.
4 "With Arms Wide Open," written by Scott Stapp.
5 American Dictionary of the English Language,Noah Webster, ed., 1828.
6 Ibid.
7 Webster's New Universal Unabridged Dictionary, 1983.
8 "Kind," American Dictionary of the English Language, Noah Webster, ed., 1828.
9 "Mercy," ibid.