Eeci cibalo tacili ca WLC. Eelyo notubelesya zilembedwe aabalembi balaanze lya nkamu, tusimba buyo zyeezyo zyeendelana 100% a Bbaibbele a lusyomo lwesu cino ciindi munkamu ya WLC. Aboobo eezyo zibalo inga zyalanganyigwa kuti nzya nkamu ya WLC. Twakalelekwa kapati amulimo wabalanda ba Yahuwah banjaanji. Pele tatukulwaizyi ndinywe nobeenzuma kutalika kubala zyaalembwa abantu aabo. Eezyo nzibaalemba, twakazigwisya mumalembe eesu nkaambo kanjaanji zililubide akubaa tumpenda. Cintu cuusisya ncakuti tucilangaula mbungano yamilimo iitakwe kampenda. Ikuti konyandidwe nkaambo ka [zibalo/milumbe] iitali ya WLC, kobikkila maanu ku Tusimpi 4:18. Kuteelela kwesu nkwakuti kasimpe Kakwe kalazyokoloka, eelyo mumuni nuuyaa kumwesya munzila yesu. Tulakayandisya kasimpe kwiinda buumi, nkanko tulavwuntauzya kufumbwa nkokakonzya kujanwa.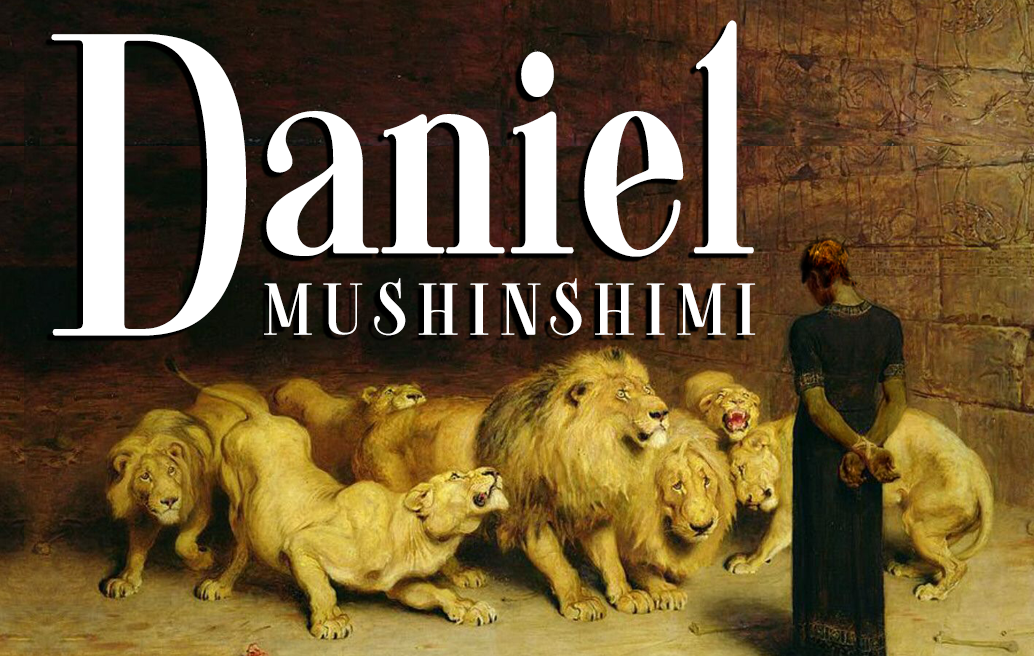 Toonse tulikazyi kaano kanyanyaazya masusu ka Daniyele mumulindi wa basyuumbwa. Pele hena yebo wakakamvwa kale mbokamaninizya bwini aako kaano? Yebo uyeeya kuti ulikazyi kale koonse nkokamanina, pe ma, koima kace, ndijisi makani aati kwaankamike! Tiibakali baabo bakali kunonga Daniyele abamakaintu abana babo bakaligwa mafuwa aabo basyuumbwa aciindi ca cisusulo mafumofumo aamanyongwe aayo pe. Pele, kweendelanya abulembedwe mazubaano, ngu Daniyele lwakwe wakakwamaunwa mumulindi oomo, mbobasendekezya "baambilizi" bamwi a "basicikolo" bamazubaano. Aasyoonto syoonto, kabeela komwe-komwe, ooyo mwaalumi Yahushua ngwaakaganta kuti ngu "Daniyele mushinshimi" (Mateyo 24:15) bakamuvwalaula kuzwa mumalembe aacishinshimi cakwe mu Mangwalo eesu aalibotela, kusikila kwakacaazya buyo zipompo zya mafuwa mayumu nta, eezyo lino zipandululwa mumajwi aakubosya-bosya kuti "mulembi walweeno" ooyo wakalemba ceeco caambwa munzila ngubauba kuti cakali cishinshimi ciciyoozuzikwa kumbelaa mazuba.1
Mbube eeci caambilizya kuti aaka kaano, kweendelanya abaambilizi ba Bbaibbele bamazubaano, kunooli keelede kuba kakuti Daniyele taakali mushinshimi wa masimpe ookwa Yahuwah, nkaambo wakalemba bbuku lyakwe muciindi ca Maccabees, munsaa mwaka wa 165 BC, nokuba myaka 400 kaciindide ciindi cakutandilwa ku Bbabbuloni mu 586 BC. Pele kwiinda kuti abe malembe ngaakalilembela akubona ntongola meso lwakwe Daniyele kuzwa kunyika yokwabo naakatolwa buzike kwa Mwami Nebuchadnezzar, pele ooyu "Daniyele" wakalemba aakale kaziindide zintu eezyo. Aboobo baamba kuti zishinshimi zyakwe tiizyakayubununwa mubulemu bwa Yahuwah ooyo waambilizya mamanino kuzwa kumatalikilo. "Zishinshimi" Zyakwe mubwini, nzya misela amisela yakainda kale kucengeezya aanga nzishinshimi ziciyoocitika. Ooyo Daniyele, ngotutambidwe kusyoma, wakalemba bbuku lyakwe mbuli "kaano kamaambila mbali" munzila yakwaamba mamanino mbuli mbokubede mumalembe aa BaJuuda aambilizya mamanino aakalembwa muciindi cankondo zyakuzangila mfulumende muciindi ca Maccabesi.
Nokuba boobo, tulikulwaizyidwe kuya kumbele mumalembe aaya, tatweelede kulibilika. Makanze aa Daniyele ooyu, mbweenya mbuli balembi bamangwalo banjaanji, akalaa mulimo mupati. Balembi bamabbuku aayo mbuli 1 Ezra, 2 Baruch, 4 Enoch, abamwi banjaanji bakali kulombozya kukulwaizya bantu ba Yahuwah bapenzyedwe kumvwa mulumbe ooyo Yahuwah ngwayoopwayaula masi aali kulaale akupa basaante Bakwe bulumbu bwabo. Kutegwa bazwidilile mumakanze aakulemba zyamamanino aanyika, aabo balembi bakali kuvwuntauzya biyo bweende bwa misela akataa bantu bokwabo, akusandulula misela yakainda kweendelanya amanyongwe aamazubaayo, zimwi ziindi akulanganya misela yakainda kuti ncishinshimi. Nkabela bunji bwa "basicikolo" a "baambilizi" mazubaano babikka Daniyele mumbaakani eeyi.
Muziyanza zyabantu, balembi bamazubaano bakumbatizya mibandi yabo kumitwe yamakani yone. Basendekezya kuti Daniyele ulayimpya amwi makani aamisela yakainda, alimwi kunooli kuti kacikonzyeka kuubauba, usanganya zintu zyatakacitika ciindi eeco. Batamauka kulubila mumulaka uulembedwe (mbuli wakuti Daniyele ubelesya mabala aaci Giliki, pele wakalemba muci Hebulayo aci Alamu kumbelaa mazuba). Balatamikizya akupindula zintu zisyomwa alimwi, eezyo ziyandika mucibalo eeci kuti zimvwikaanga nkulubizya cishinshimi azintu zitakonzyi kucitika. Mbombubo oobu mbobapelengusya makani.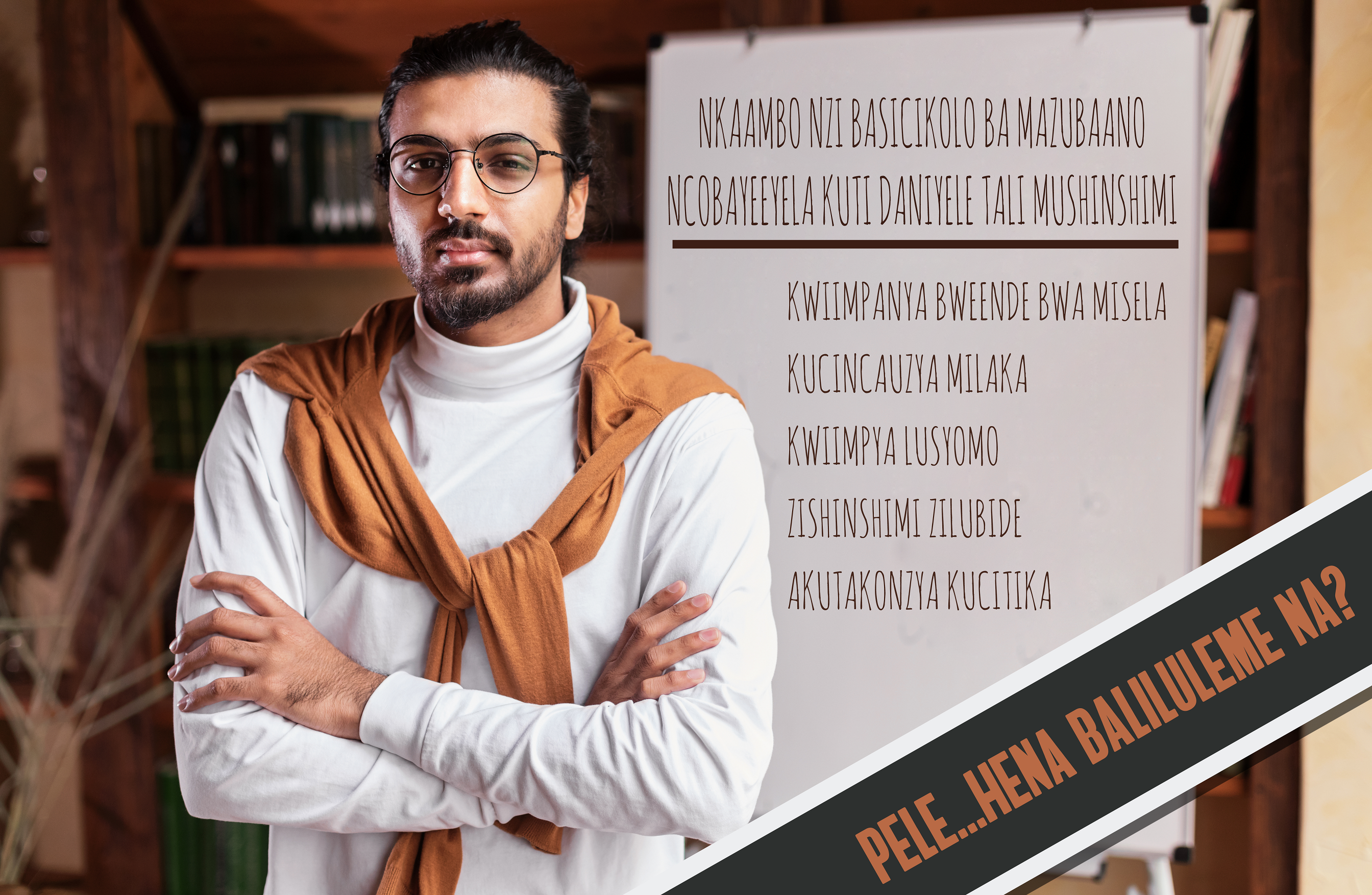 Mwati ndaamba kale kuti aabo bali boobo mba mazubaano? Pe nditalubizyi. Ndayeeya umwi wakali kufubaazya wakalaa zina lya Porphyr wakazyalwa mu AD 233 ku Tyre, Syria. Porphyry wakali sikwiiya wa Plotinus musongo ooyo wakatobela musyule lya Plato. Walo wakali sinkondonyina wa Bunakristu uupapide alimwi wakalemba mabbuku kkumi amusanu aamutwe wakuti Against the Christians. Kusikila mbuli mbwekonzya kwaamba, Porphyry wakali mutaanzi kusendekezya kuti bbuku lya Daniyele tiilyakali lya cishinshimi bwinibwini, alimwi tiilyakalembwa aa Daniyele, pele lyakabungwabungwa munsaa ciindi ca kuzangila mfulumende kuna Maccabesi. Walo wakasolekesya kuzibinganya bushinshimi bwa "Daniyele mushinshimi" kwiinda mukukosozya kuti bbuku lyakwe lyakali lyakubeja. Lino, Ime inga ndamulekelela Porphyry nkaambo wakali mulwani alimwi kali muntu uuyandisya masendekezya. Makanze aakwe akali aakuti asampauzye Bunakristu. Walo katakwe bweemya wakali kucimwa Bunakristu. Pe ma Ime inga nsyeebalekelela aabo mazubaano baamba kuti bayiminina Kristu kakuli beendela mumukondo wa Porphyry anzila yini njaakali kusungilizya kudonaika bbuku eelyo lilibonya cakusalazya kuti ndyaakali kuyandisya kubala Yahushua lwakwe akusyoma kakwiina kweenkela.
Saa, ncinzi ncotunga twaamba amakani aaya? Kunyina busena nkotunga twazubulula twaambo tulema boobu. Pe aasyoonto biyo, atulangisye tumwi twaambo tusyoonto tugwasyilizya. Kutaanguna, ibbuku lya Daniyele lyoonse lyakali kusanganyigwa akataa mabbuku aaci Hebulayo mu Mangwalo. Kufumbwa naa eeli bbuku lyakali mucibeela ca "Bashinshimi" nanka mu "Malembe", eeco tacikwe kaambo. Ono kakwiina kukazyanya, kunyina uunga wakaka kuti eeli bbuku lyakali sanganyidwe mumalembe aasetekene aa Bbaibbele lyaci Hebulayo, alimwi lyoonse lyakali simpidwe mpeenyaawo. (Kuli mabbuku aamwi aabulemu aatasanganyidwe; mbuli bbuku lya 1 Maccabees nokuba lya Ecclesiasticus. Aaya obile, kupa mukonzyanyo, akali kulanganyigwa aabulemu akataa bamaJuuda baciindi eeco, pele taajanwi mumabbuku aamilazyo, nokuba kulanganyigwa kuti aakayoyelwa moza.) Kaambo keni nkakuti, sinagogwe lyansiku lyaali kusyoma kuti naakainda mushinshimi Malachi, kwakanyina jwi lya cishinshimi kwamyaka 400 kusikila ku jwi lya Johane Mubbizyi. Ooku nkokwaamba kuti, aabo basendekezya Daniyele kuti wakali kulicengeezya biyo kuba Daniyele munsaa mwaka wa 165 BC, bayanda kuti tusyome kuti bbuku lya Daniyele lyakabbidikizyigwa kunjizyigwa akataa mabbuku aa milazyo abantu beni bakamuzyi kabotu Nehemiah a Malachi, aabo bakali bashinshimi bamasimpe bacaalizya mumusela wa Cizuminano Cakale; aabo baalumi lwabo bakali kulemekezya Mangwalo kuti akayoyelwa moza. Alimwi ooko kuusa kwakayinduluka mucipati 1 Maccabees nkwakuti, "kwakanyina mushinshimi munyika"! Mupaizi wakalaafwi kuzaya Mattathias mu 1 Maccabeus 2:49-70, wakabelesya mukonzyanyo wa Daniyele abalongwenyina botatwe kuti bakulwaizye bana bakwe basankwa kutegwa bakajanike kabasyomeka kuli Yahuwah wa Isilayeli. Walo wakakombelezya jwi lya mushinshimi wakainda nkaambo kwakanyina "Daniyele mushinshimi" wakacili kupona munyika aciindi eeco. Kukosozya makani: Ikuti bbuku lya Daniyele nilyaalembedwe akataa zizuminano, nkokuti "taakali mushinshimi"! Masimpe eeni ngakuti wakali mushinshimi nkaambo wakalemba akukanana eelyo Yahuwah kataninga umuzya bashinshimi Bakwe mumyaka iili 400 yakasolweda kusikila kuli Johane Mubbizyi naakaambilizya mulumbe munkanda.
Cabili, kufumbwa sicikolo wa Bbaibbele ulizyi kuti Malembe mataanzi aansiku aayitwa kuti 'Septuagint', LXX (aasanduludwe muci Giliki kuzwa ku Bbaibbele lyaci Hebulayo) akasandululwa munsaa myaka 300 kusikila 250 BC mumalelo aaba batobeli ba Ptolemy baku Egipita. Alimwi inga yebo weezyeezya kuti nzi? Ibbuku lya Daniyele eelyo ndyobala mazubaano lyakaliko alimwi liciliko mu Malembe aa Septuaginti! Ikuti yebo kotobelezya myeelwe inga wazyiba kuti mwaka wa 250 BC wakainda kaindi loko musyule lya mwaka wa 165 AD.
Aboobo, akutobelezya makani, Ime lyoonse ndakali kuyandisya kumvwa kaano ka Alexander Mupati ooyo ngwaakabandauka Josephus (walo wakali kulemba mumwaka wa 80 AD). Mubbuku lyakwe lilaa mutwe wakuti Antiquities of the Jews, Bbuku XI, caandaano 8, Josephus utwaambila kaano kafundusya boya amubili kapandulula mbuwaacingililwa munzi wa Tyre amukomi mupati waci Giliki eelyo naakakumbila bamaJuuda zyakulya kuti asanine lumamba lwakwe. Jaddua, silutwe wa bapaizi, waamukakila Alexander ncaakakumbila. Kaambo nkaakapa kakali kakuti bamaJuuda bakalyaaba kumvwanaa mwami waku Persia, Darius. Ono Alexander mbwaakazundila biyo munzi wa Tyre, wakakalala akutunga mulongo impi zyakwe kuya ku Jelusalema kuti abakayiisye ciiyo bamaJuuda.
Kulibonyaanga Jaddua silutwe wa bapaizi wakaambilwa kuli Yahuwah muciloto ncibakeelede kucita bamaJuuda. Bapaizi boonse bakasama zituba. Jaddua alakwe wakalibbalaika zyabupaizi zyakwe, cikobela ca nkandamalowa, acikwankwani caacamba acikwepesi ca golide. Mbube kwakatobela mulongo wabapaizi basamide zituba, kabaimba nyimbo zyaku Ziyoni, bamaJuuda bakaunka anze kuyookwaanzya Alexander mpaakatantide bbiza lyakwe lituba alumamba lwakwe luyoosya lutakonzyi kulesyegwa. Kweendelanya bwaamba Josephus, Jaddua wakatondezya Alexander zishinshimi zya Daniyele, mbuli mbocilembedwe mu caandaano 8:1-8 a 15-22. Eezi zibalo zyakali kwaambilizya kuboola kwa Alexander munguzu zitakonzyi kukomwa atalaa nyika. Kulibonyaanga, Alexander wakazingwa cakuti wakawumpa zipaililo akukomba Leza wa bamaJuuda. Pe ma, kaambo keeleba mumbali nkakuti, eeco cakacitika munsaa mwaka 330 BC. Basikasaaza, inzya ncobeni, balitonkomene aawo biyo mpobafubaazya malembe aa Josephus kuti nga mulembi wamisela mubeji awalo wakalemba makani kaciindide ciindi eeco. Kasimpe katakonzyi kukakwa nokuba boobo nkokacili: Alexander wakadibbaula kufumbwa munzi wakali mu Syria ooyo wakamvwene aa Darius, kugwisyila biyo Jelusalema.
Ncobeni, Alexander taakalemeka biyo munzi wa Jelusalema a Tempele lyawo, pele wakuuyandisya. Nkaambo nzi? Yebo, inga wazyibila omwini mumizeezo yako. Josephus utwaambila bupanduluzi bumvwika maanu: Nkaambo kaceeco ncaakabalilwa mubbuku lya Daniyele mbucaamupa kulimvwa. Alexander wakamwetamweta naakayibaluka kuti walo nguwakali kushinshimwa mumakani aaya kwa mazyalane manjaanji kataninga sika!
Cane, eelyo Malembe aaku Lwizi Lusiya naakalibonya antangalala mu 1947, twakamvwa kuti aabo babunyina bakkala ku Qumran bakali jisi malembe aansiku manjaanji atubeelabeela twa cishinshimi ca Bbaibbele lyaci Hebulayo. Kwakali sangene mu malembe aayandisyidwe aansiku, tubeelabeela twa mabbuku ookwa Izaya a Daniyele, akataa amwi manjaanji. Mubbuku lyakuti Expository Sermons on the Book of Daniel W . A. Criswell upandulula kuti: "Malembe ookwa Daniyele azyila kuciindi eeco basikunonga ncobaamba kuti bbuku lya Daniyele nilyakalembululwa cakubeja. Malembe aansiku ookwa Daniel...akalembedwe cibeela muci Hebulayo acibeela muci Alamu, alimwi acibeela camu ci Alamu pele tacili ci Alamu cilikke cilembedwe mu malembe aaciindi ca Maccabees, ci Alamu ca kujwe camusela wa cisambomwe BC. Aawo aali Bbaibbele, muli Izaya, awalo Daniyele nnkwali Alimwi mulaka waci Hebulayo ookwa Daniyele mumalembe aaku Qumran, mulaka uuzukide, nci Hebulayo ca Cizuminano Cakale, kutali ca musela uuna Maccabees." Ono komvwisyisya busongo mukaambo aaka. Cakusalazyila limwi kwiimina biyo mu makani aa mulaka uubelesyedwe, bbuku lya Daniyele lyakalembwa myaanda-myaanda yamyaka yakaindide kutali kulembwa leelyo nobayanda kutweena baambilizyi bamazubaano. "Daniyele, mushinshimi" wancobeni wakashinshimwa myaanda-myaanda yamyaka kataninga sika Maccabees. "Daniyele, mushinshimi" wancobeni wakayubununa munzila ya moza mazuba aacizya kumbele ookwa Yahuwah kacitaninga citika eeco cakaambwa mumisela yakatobela. Mbube Daniyele ulazwidilila musunko wakuba masimpe ooyo Yahuwah ngwabikkide (mukonzyanyo mbuli wamu Ciibalusyo 18:21-22).
Casanu, bikkila maanu kuli ceeci. Mushinshimi Ezekiya acisyoonto ca 14:14, 20 aca 28:3, waambilizya Daniyele umwi kunze lya bakomi bapati mu Bbaibbele lyaci Hebulayo — Noah a Joobo. Koyibaluka kuti Ezekiya wakali kulemba aciindi ca kutolwa ku Bbabbuloni alimwi wakali kupona aciindi comwe a Daniyele. Walo waamba Daniyele ooyo kuti "mululami" alimwi "musongo." Ime nsyeyeeyeli nokuba aniini kuti Yahuwah inga waamba mwaalumi uulemba mumwaka wa 165 BC kalicengeezya kuba mushinshimi Wakwe (pele kulanga kabotu-kabotu zintu kabotu mbu zyakatobelana waawo alimwi akusandulula cakusindinganya) kuti ooyo inga kali mululami nokuba kuba musongo. Pe ma! Daniyele uuli muli Ezekiya, ulizyibidwe mpuwo nkaambo kakusetekana kwakwe abusongo kweelana aba Noah a Joobo. Ezekiya upa bumboni kuti Daniyele wakali mukomi wamasimpe mbuli yooyo ngwebala mu Bbaibbele lya mazubaano. Ono hena tutalike kubuzyilila akunonga bushinshimi bwa Ezekiya abwalo na? Hena ono tatubwene kupelengusya ooku kubuzyilila kuli boobu nkokutugamika?
Cacisambomwe, atubikkile maanu kuli ceeci: Mulembi wabbuku lya Daniyele mu Bbaibbele waamba kuti walo "muboni," nkokuti, mushinshimi, alimwi akuti Yahuwah wakalibonya kuli nguwe kwiinda muzilengaano akumutumina milumbe kwiinda mubangele batumwa amunzila zimbi. Ngooyu mukonzyanyo, muli Daniyele 8:1 uupa bumboni bwakuti, "kwakalibonya cilengaano kuli ndime, ncobeni kuli ndime, nde Daniyele, kutobela ceeco nceekabwene kaindi kasyoonto kaayindide." Tulwaambilwa cakumaninina a Daniyele ooyu kuti "Ime, nde Daniyele" amyaka iini njaakasandulula maloto ookwa Nebuchadnezzar: "Lino mumwaka wabili wakulela kwa Nebuchadnezzar, Nebuchadnezzar wakabaa maloto" (Daniyele 2:1). Daniyele upa bumboni kutali biyo kuti Yahuwah wakamwaambila busanduluzi bwa ciloto ca Nebuchadnezzar pele akuti wakaliimvwi kunembo lya Mwami akuyubununa ncociiminina mumwaka wabili wa kulela kwa mwami ooyo acuuno cakwe. Alimwi amuli Daniyele 7:1 tubala kuti, "Mumwaka mutaanzi wa Belshazzar mwami waku Bbabbuloni Daniyele wakabona ciloto azilengaano mumizeezo Yakwe eelyo naakalede abulo bwakwe." Nkabela muli Daniyele cipati 8 majwi aakusinizya kwa Daniyele alimwi tubala kuti, "Mumwaka watatu wakulela kwa Belshazzar mwami, kwakalibonya cilengaano kuli ndime, nde Daniyele." Mbube kusala kwesu nkwakuti: Kunooli Daniyele ngonguwe ncobeni mbwalyaamba akwaamba zyamasimpe eelyo napa mazuba ngizyaacitika zilengaano eezi abusanduluzi bwazyo mu moza, nanka kuti mubeji loko.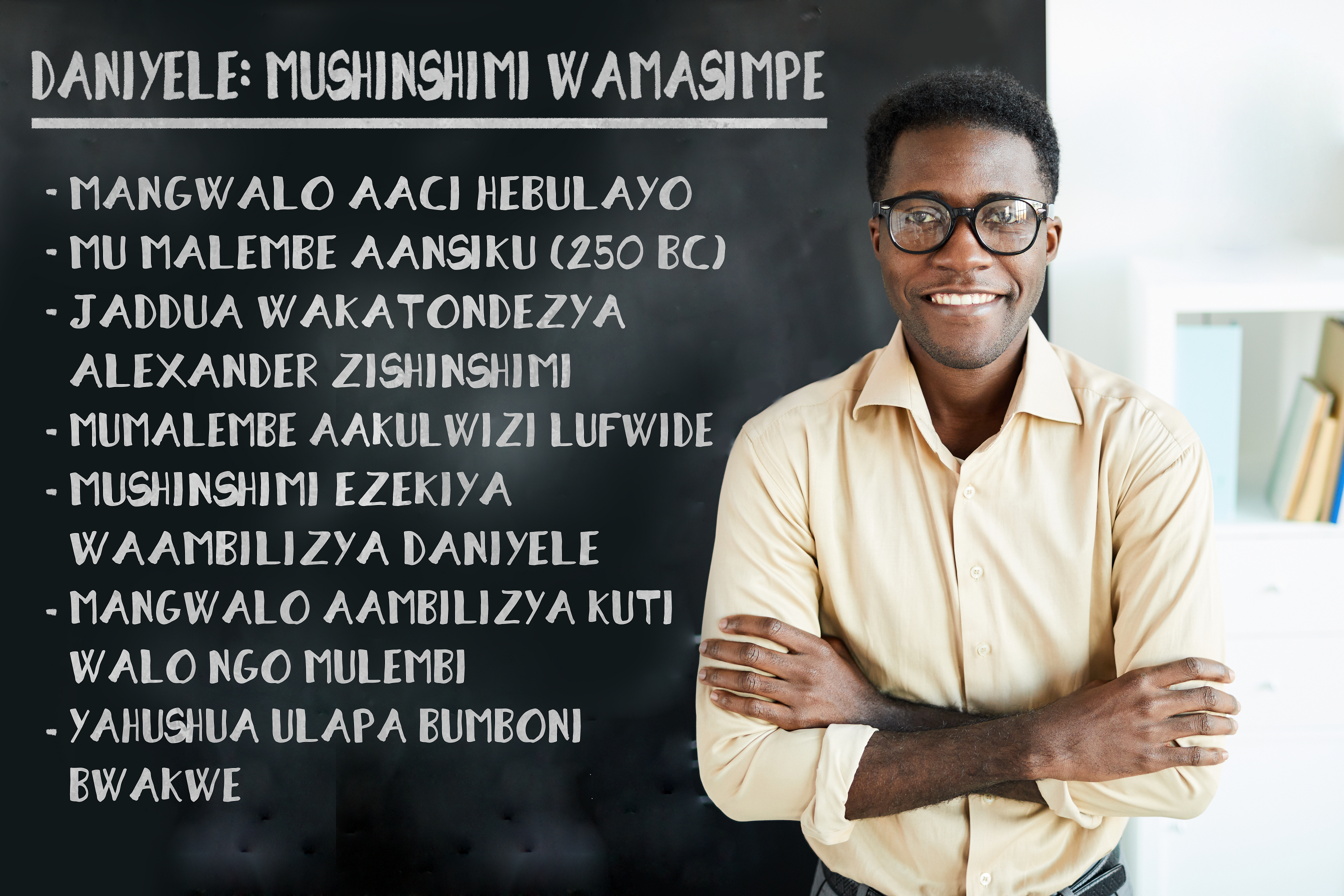 Muzeezo wakuti bbuku lya Daniyele lileelene amalembe aamwi aakalembwa akataa zizuminano, ulilubide kweendelanya aatwaambo tuli atala aawa. Mubwini, Daniyele ngo mukonzyanyo mutaanzi weelela! Daniyele ngomutaanzi (alimwi alikke) nguubandika cancobeni mamanino mu Bbaibbele lyaci Hebulayo. Boonse balembi bakatobela munsi lyakwe kulemba zya mamanino, bakali kulikumbatizya ku mushinshimi mutaanzi Daniyele ooyo wakatoledwe buzike ku Bbabbuloni!
Alimwi kuti kotasyomi mu jwi ndyeekalemba Ime mubusena bwa ciloba ndiyookombelezya Mwami wangu Messiah Yahushua. Walo wiita Daniyele kuti "mushinshimi" (Mateyo 24:15). Mwami wesu Yahushua taakaamba kuti, "Daniyele ngu sikulicengeezya"! Walo taakamusalauzya pe kuti abe "Daniyele sikupunga twaano!" Walo taakaamba kuti, "Daniyele mwaambilizi uubbida kulembulula baabo bakamusolweda." Pe ma peepe. Mwami wesu lwakwe Yahushua wakali kusyoma mu Moza wa cishinshimi akupa bumboni bwakwe kwiinda muli Daniyele. Naa Yahushua ooyo wakali kutaminina kufumbwa jwi ndyaakabandika kuti lyakali lya Wisi, hena awalo cilausisya kuti wakali lubide nokuba boobo?
Mukukosozya makani: Kusowela kooko Daniyele kuti tali kamboni wa tongola meso kuzintu zyaatola busena zilembedwe mubbuku liitwa zina lyakwe, kusowa Daniyele kuti tali mushinshimi wamasimpe ooyo Yahuwah ngwaakayubunwida cakusindinganya zintu ziboola kumbelaa mazuba kutalikila ku Bbabbuloni kuya kumbele kumasimpilo aamusela uusofweede uuno, ooko nkucokoonsa ciimo ca Yahushua, baapositolo Bakwe a Mangwalo lwawo kwaagama. Ooko nkulembulula kaano cabuyamba. Nkulangilizya Daniyele kabamusindaila ansi aabo bamufubaazya!
Saa nguni akati kesu uulaa bulemu mbuli mwami waku Medesi aku Persia ooyo wakalibilikide cakuti ŋonzi zyakumwiinda muvwi eelyo Daniyele naakabucesya mumulindi wa basyuumbwa? Hena inga tiitwakatazyigwa mumoyo mbuli mwami wabulelo bupati loko ooyu nkaambo kaciimo ca Daniyele, eelyo walo naakaliimya kulya mangolezya woonse, akukaka koongelezyegwa kumukkomanisya zyamasesya, alimwi kakucili kooko kubucedo kalitaninga pasuka zuba wakabinda kacisamide zikobela zyakoonenezya kuyoobuzyilila naa Daniyele wabucesya kaamba kuti, "Hena Yahuwah ooyo ngokutaukila wakuvwuna kuzwa kuli basyuumbwa na?" (Daniyele 6:18-20). Ime ndicilimvwide aanga Yahuwah uupona ucizyootumina mungele Wakwe bumwi buzuba kuti asinke milomo yoonse iikazya "Daniyele Mushinshimi" alimwi oobo bulaafwi kusika.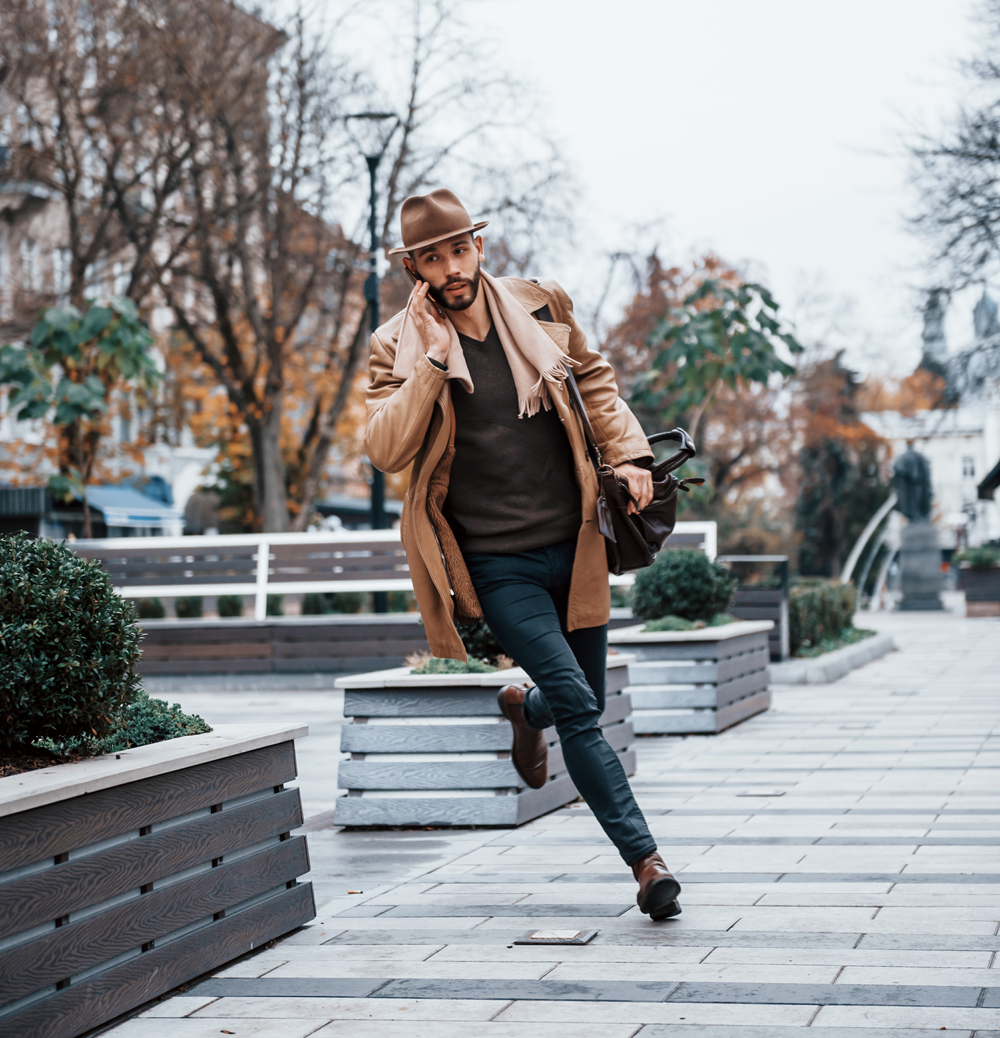 ---
1 Eeli ndibbala lya basyaazyibwene, lya bupaizi nokuba lifwanikisa zya misela mukwaambilizya cishinshimi cakalembwa eelyo mulembi waco naakamvwide kale maŋunuŋunu aazintu "zyakaambilizyidwe". Wikipedia
---
Eeci cibalo citali ca-WLC cakalembwa aaba Greg Deuble.
Twakagwisya mucibalo citaanzi mazina aabakomba mituni ngobayita Taata a Mwana, akubikka mucibaka cangawo mazina mataanzi ngubaapedwe. Kuyungizya waawo twakajokolosya mutumpango ntotulembulude akubikka mazina aa Taata a Mwana, mbuli mbwaakalembedwe kutaanguna abalembi bamu Bbaibbele bakayoyelwa moza. Nkamu ya-WLC