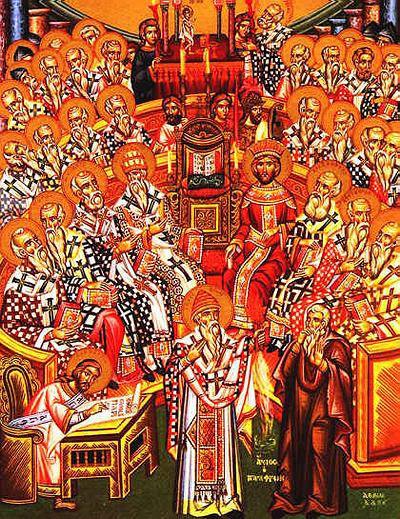 Kuli mweelwe wabasicikolo batonkomene kubaa lusyomo mumyoyo aabo bayaa kuligunkula akuswaanganya kaambo kabbatamusya akuleta bukandu: ikaambo kataminina kuti Cikombelo ca Katolika caku Loma ncicakalaa mulimo wakupa Bbaibbele ku nyika yoonse mbuli mbotulizyi mazubaano. Mukaambo aako, kwaambidwe kuti Cikombelo ca Katolika caku Loma, ku Muswaangano waku Nicæa, cakasalaula akataa zintu zyakalembedwe kuti cibunganye mabbuku akwaasanganya antoomwe mu Bbaibbele, akutaminina kuti ngali mabbuku alaa moza mpoonya akusowela kumbali amwi ategwa taakwe moza.
Kuti aaya makani kaali masimpe, kuli kaambo kalibonya mpeenya aawa: kulanga mulwi wazintu nzyobasyoma aziyanza nzyobacita mu Cikombelo ca Katolika eezyo zitali mu Bbaibbele, mbubuti muntu umwi mbwanga waliiba kulanganya Bbaibbele lyamazubaano kuti ndijwi lyokwa Yahuwah? Ino kuti kakuli Cikombelo ca Katolika cakasiila caali anze mabbuku amwi aakeelede kusanganyigwa? Kuti Bukatolika kabuli mbobwaatubambila Bbaibbele ndyotubala mazubaano, mbubuti swebo mbotunga twasyoma kuti lililuleme?
Cintu cigambya ncakuti, muzeezo wa Cikombelo ca Katolika caku Loma kuti cilikke luzutu ncecakalaa mulimo wakupa nyika yoonse IBbaibbele Lisetekene, ooyo muzeezo uuzyila kuli Bakatolika lwabo kubagaminina. Ibbuku lilaa mutwe wakuti The Faith of Millions: The Credentials of the Catholic Religion lilisalazyide kulandabika kaambo aako kataminina makani aatasyomeki aaya:
Ncikombelo ca Katolika ncobeni cakabunganya mabbuku aaya [aa Cizuminano Cipya], akwaabikka mubbuku lyomwe, mpoonya akupa nyika yoonse bbuku ndyotwaamba kuti ndi Bbaibbele mazubaano… Ngaaya makani amwi aatwangilwa mubbuku eelyo:
1. Cizuminano Cipya coonse cakalembwa a Bakatolika...
2. Peter Musaante, poopo wa Cikombelo ca Katolika mutaanzi, wakali mulembi wamagwalo obile aali mu Bbaibbele.
3. Cikombelo ca Katolika cakasala milawo amulongo wamabbuku aakeelede kubamba Cizuminano Cipya.
4. Caambilizyo ca Cikombelo ca Katolika kuti woonse mabbuku aa Cizuminano Cipya akayoyelwa moza wa Leza, nzyenguzu zilikke luzutu munyika yoonse eezyo Bakatolika a Basikutongooka nzyobasyoma kuti zyilaa moza.
5. Cikombelo ca Katolika cakaliko kale kacitana lembwa Cizuminano Cipya.
6. Cikombelo ca Katolika ngo nyina wa Cizuminano Cipya.

Kuti nicatakapelengusya nzibaalemba basalali, akusowela kumbali zimwi akuzumizya zimwi kuti zileelede kusanganyigwa mumulawo wa Cizuminano Cipya, nikwanyina Cizuminano Cipya sunu.
Kuti nicatakaamba kuti aayo mabbuku aali mu Cizuminano Cipya akayoyelwa Moza wa Jwi lyokwa Leza, swebo nitwatakazyiba cintu eeco.
Zilikke nguzu zyabaabo batali Bakatolika zyakuyoyela Moza mu Mangwalo, ninguzu zya Bakatolika baku Loma. Kuti eezyi nguzu zyakakwa, kucinyina amusemo mpobaciimvwi bapaizi bazikombelo zya Basikutongooka - ciimo ciyoyedwe moza ca Mangwalo.1
Ooyo mulembi wakalemba makani aatasyomeki aaya, ucita caali kupelengusya twaambo kutegwa asweesye bantu. Walo upindaula caali mabala munzila yabumpelenge. Mukubelesya bbala lyakuti "Cikombelo ca Katolika" lyoonse, umwi muntu inga wayeeya kuti eeco cikombelo caambwa ziindi zyoonse, Ncikombelo ca Katolika caku Loma. Nokuba boobo, eeci ncintu calucengo. Masimpe eeni aamisela atondezya kuti Cikombelo ca Katolika caku Loma tiicakaliko kwamyaanda yamyaka iikubwene kaciindide ciindi nicakalembedwe kale Cizuminano Cipya. Aboobo, Cikombelo cakatolika caku Loma tiicakali kukonzya kuba "banyina ba Cizuminano Cipya", alimwi tiicakali kunga "caba atalaa nyika kacitaninga lembwa Cizuminano Cipya." Aboobo, balembi ba Cizuminano Cipya tiibakali kunga kabali Bakatolika baku Loma!
Alimwi aawa mpaali kucenga caali kunjila akataa bantu. Kutaminina kwaamba kuti "Cikombelo ca Katolika" takuli kwaamba "Cikombelo ca Katolika caku Loma" mbuli bantu banji mbobanga bayeeyela. Ibbala lyakuti "katolika" lyaambilizya buyo kuti "nyika yoonse." Aboobo, inga kwaambwa kuti balembi ba Cizuminano Cipya bakali balembi baswaangene antoomwe "munyika yoonse" mbuli mubili wabasyomi uuswaangene omwe, aabo bakaliko ncobeni ansi aano, muziindi kacitaninga lembwa Cizuminano Cipya. Aboobo, kutaminina kuti Ncikombelo ca Katolika caku Loma cilikke cipa kuti "mabbuku aaCizuminano Cipya abe mabbuku aakayoyelwa moza wa Leza", eeco ncecintu cilikke cilaa nguzu zyakusyomena kuti Bakatolika antoomwe a Basikutongooka abalo bakayoyelwa moza muciimo cabo" pele eeco ncintu cilubide alimwi cilasampuzya.

Kaambo kamusyobo ooyu kaubaula nguzu zya Bbaibbele akubikka Cikombelo ca Katolika caku Loma mubusena busumpukide kwiinda Mangwalo. Kuti Ijwi lya Mwami YAHUWAH kalisetekene nkaambo buyo kakuti poopo waamba boobo, eeco caambilizya kuti poopo ulisumpukide kwiinda Yahuwah Lwakwe, iMulembi wabulemu.
Eelyo notulanga mutwaambo twamisela tulembedwe, eezyo zintu zitamininwa boobo ziyubununwa buyo kuti nkubbodoola akulidunda buyo kwamasampu akufubaazya.
Muswaangano waku Nicæa (AD 322-325) wakacitilwa buyo kuswaanganya bupaizi antoomwe a Constantine I. Walo wakali kuyanda kuswaanganya bana Kristu mumakanze aakwe mwini. Nkuzwa mumuswaangano ooyo motwaajanina Mulazyo waku Ni. Kunyina cilembedwe ciciliko sunu eeco cizwa kuciindi eeco cijatikizya mabbuku aakeelede kusanganyigwa mubbuku lyabupaizi noliba lyomwe akuti amwi asiilwe anze pe.
Mulazyo waku Ni
Ime ndisyoma muli Leza omwe, Taata Singuzyoonse, Mulengi wa julu anyika, alimwi azintu zilibonya azitabonwi.
Amuli Simalelo Jeesu Kristu, Mwana simuzyalwaalikke ookwa Leza, wakazyalwa kazitaninga bambwa nyika zyoonse; Leza wa Leza, Mumuni wa Mumuni, Leza wa Leza ncobeni; wakazyalwa, watakabambwa, kali mumubili omwe a Taata, alimwi kwiinda muli nguwe zintu zyoonse mozyakabambilwa.
Walo, kuli ndiswe tobantu akulufutuko lwesu, wakaseluka kuzwa kujulu, alimwi wakazyalululwa a Muya Uusalala ookwa Maliya muumbulu, alimwi wakabambwa kuba muntu; akukankaminwa ndiswe kuli Pontiyasi Pilato; Walo wakapenga akuzikkwa; alimwi mubuzuba bwatatu Walo wakabuka alimwi, kweendelanya kupona mbweenya bwaamba Mangwalo; alimwi wakatanta kuya kujulu, lino ulikkede kujanza lyalulyo lyokwa Taata; Walo uyooboola lwabili alimwi, kali mubulemu, kuzyoobeteka bazumi abafwide; Walo bulelo bwakwe tabukamani.
Alimwi Ime ndasyoma mu Muya Uusalala, Simalelo Uupa Buumi; uuzwa kuli Taata [a Mwana]; walo muli Taata a Mwana antoomwe uukombwa akupegwa bulemu; ooyo wakaambilizyigwa abashinshimi.
Alimwi Ime ndasyoma mu Cikombelo canyika yoonse cisetekene cabaapositolo. Ime ndazumina kubbabatizyigwa komwe kwakuzimaanya zinyonyoono; alimwi Ime ndilangila buumi bwanyika iicizya. Amen.
Cizuminano Cipya mbuli mbocilembedwe sunu cakali mwaikide kale akuzyibwa kuti ciliyoyedwe moza kaindi loko kuutaninga ba Muswaangano waku Nicæa. Woonse mabbuku aali Mucizuminano Cipya akalilembedwe kale kusikila mumwaka wa AD 95. Nokuba muciindi cabuumi bwa Paulu, aalo magwalo aakwe akali mwaikizyenye kale akataa basyomi. Paulu wakalailila basyomi baku Colossæ kuti: "Lino oolu lugwalo lwaakubalwa akati kenu, amulyomye kubona kuti lwabalilizyigwa amucikombelo caba Laodisiya, alimwi akuti anywebo mukabale lugwalo oolo luzwa kuli ba Laodisiya." (Bakolose 4:16, NKJV. Langa a, 1 Batesalonika 5:27.)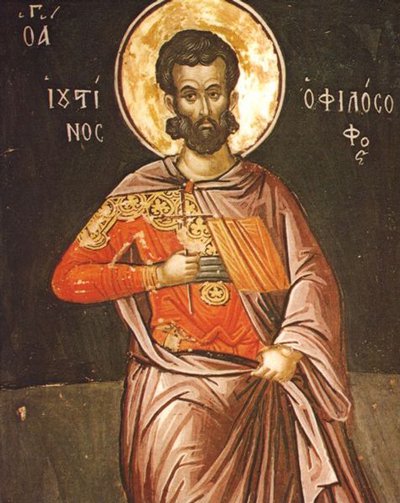 Justin Martyr cifwanikiso ncaakalambaika Theophanes mu Cretani
Kusikila akataa musela wabili, kwakali milumbe yone yakali kweendela antoomwe kufumbwa nkuyakali kujanwa. Justin Martyr (AD 100-160) taakali kwaambulula mabbuku aaCizuminano Cipya akwaaita mazina aambi pe, pele walo wakali kwaamba kuti "alilembedwe" kuba mbuli "ziibalusyo zyabaapositolo." Walo wakali kwaamba mabbuku
aamulumbe mubotu
kuti:" Nkaambo baapositolo, muziibalusyo eezyo nzibakalemba, ziitwa kuti
Milumbe mibotu
, bakatusiila swebo eeco ncibaapedwe; kuti Jeesu wakabweza cinkwa, alimwi Walo naakamanizya kulumba, wakati, "Amucite eeci inywe mukwiibaluka Ndime . . . ."
2
Munsaa myaka ya 170-175 AD, Tatiani, umwi sikwiiya ookwa Justin, wakaswaanganya milumbe mibotu yone yiitwa kuti Diatessaron. Eelyo bbuku ndyaakaanza lyakatambulwa abantu bamwi, akubelesyegwa mucibaka ca milumbe yone, pele kwakaindi kasyoonto buyo. Icintu cakalibonya mukuswangaanya milumbe eeyo, nokuba boobo, ncakuti cikombelo cakatalika buyo kulanganya milumbe mibotu yone kiibunganyidwe antoomwe.3
Eeci ncintu cipati nkaambo cigaminina kukaka milumbe yoonse iitayoyedwe moza, eeyo yakalembwa akataa musela wabili awane kuzwa ciindi ca Kristu. Irenaeus, Clement waku Alexandria a Tertulliani boonse balainduluka kwaamba cilembedwe, akwaambilizya mazina woonse aamabbuku mu Cizuminano Cipya kugwisyila buyo lya Filimoni, Juda, Jakobo, 2 Petulo, a 2 a 3 Johane. Myaka minjaanji kuutaninga kkalwa Muswaangano waku Nicæa, Origen (AD 185-254) wakaambilizya mabbuku woonse aa Cizuminano Cakale a Cizuminano Cipya! Eusebius, ooyo wakali kwiitwa kuti ngu "Wisi wa Musela wa Bupaizi," alakwe wakapa makani aakupenzyegwa ooko kwaacitika mubulelo bwa Muleli Diocletian. Walo wakalembulula mabbuku woonse aa Cizuminano Cipya. Athanasius, bbishopo waku Alexandria, alakwe wakalemba mulongo wamabbuku aa Cizuminano Cipya. Woonse aayo akali mabbuku aakasolweda balembi Bakatolika baku Loma, pele woonse aambilizya mabbuku aaswaangene kubamba Cizuminano Cipya. "Gnosticizimu" wakali mulandu wakuzangila cikombelo mubuna Kristu butaanzi ooyo wakayiisya nyika kuti yakali kulelwa aleza musyoonto wiitwa kuti Kristu, ooyo wakali mutumwa wa Leza Mupati, wakaboolela kuzyooyiisya luzyibo "lusisidwe" kubatobeli bakwe. Milumbe yabuzangi oobu yakajanwa ku Nag Hammadi, Ijipita, mu 1945. Ijatikizya akataa zimwi zyakulibanda, amaseseke manjaanji. Yaambilizya kuti Yahushua wakalaa twaambyo alusyomo lwiimpene kuli zyeezyo zili mu Cizuminano Cipya.
Malembe ookwa Muratoria ayungizya kupa bumboni bwa Cizuminano Cipya cakabikkwa antoomwe kakwiina kugwasyililwa a Cikombelo ca Katolika caku Loma. Aaya malembe ajisi mulongo wamabbuku aa Cizuminano Cipya uucembeede kapati uulembedwe. Bunji bwabasicikolo basyoma kuti akalembwa akataa AD 170 a AD 200. Alikke mabbuku aatako mumulongo ooyu akali aa BaHebulayo, 1 a 2 Petulo a 3 Johane. Aaya taali malembe aa Bukatolika bwaku Loma pe.
Cikombelo ca Katolika caku Loma mbuli mbocibede mazubaano, tiicakaliko mumisela yotatwe yaatobela ciindi ca Kristu pe. Alimwi nokuba boobo, eeci cikombelo cakasika buyo nikwakainda misela minjaanji.
Cintu citaanzi kwaambwa mumisela eeco caambilizya mabbuku aali 27 aa Cizuminano Cipya, tiicakatalika kulibonya kusikila Muswaangano waku Nicæa niwakaindide. Mulugwalo ndwaakalemba Athanasius, "Lugwalo lwa Isita" mu AD 367, woonse mabbuku aali 27 akalilembedwe kale. Ibbuku lyabupaizi lyaku Hippo (AD 393), alyalo lyakaambilizya mulongo wamalembe kuti alakonzya kubalwa mucikombelo. Kunyina pe cibeela cabbuku eelyo ciciliko mazubaano. Lyakazyibwa buyo nkaambo lyakaambilizyigwa mu Bbuku lyabupaizi lyaku Carthage (AD 397). "Nokuba kwaambwa boobu ku Carthage, mu Mulawo 24, takulembuludwe 'mulongo' wabbuku lyomwe lyomwe pe. Ngooyu mukonzyanyo; eelyo bbuku lilembedwe kuti, 'milumbe mibotu, mabbuku one . . .' Kaambo keni ooyu mulongo ncuulembedwe boobu nkakuyumya kutondezya malembe aakayoyelwa moza 'uusetekene', aboobo aayelede kubalilwa cikombelo. Kunyina kaambo kapedwe kuti ooyu mulongo wamabbuku wakazuminanwa buti pe." 4
Lino mbutwamvwa boobu, kulidunda kwa Cikombelo ca Katolika caku Loma kuti ncecakali kubamba Mangwalo aasetekene kusikila ciindi cino, nkubeja kwalo kwalo. IBbaibbele talili bbuku lya Bukatolika pe. Bakatolika kunyina pe nibaalemba Bbaibbele, nokuba lusyomo lwabo acikombelo cabo, taceendelani alusyomo nokuba kuba cikombelo eeco caambwa mu Mangwalo pe. Cizuminano Cipya cakalembwa kuutaninga mana musela mutaanzi kuzwa ciindi ca Kristu. Eezyo zintu zilembedwe moomo tazyeendelani a Cikombelo ca Katolika eeco cakaanzwa myaanda myaanda yamyaka kuzwa baapositolo nibaafwide kale. Cikombelo ca Katolika caku Loma tacili 'cikombelo' citaanzi eeco cakazyila mukuzanga akusofwaazya cikombelo ca Cizuminano Cipya pe.5
Kuli ziga zyone zyakali kubelesyegwa kujanya malembe aayindene kuti akayoyelwa Moza wa Mwami Yahuwah alimwi akuti aleelede kusanganyigwa mu Bbaibbele:
Mulembi wabbuku wakali mwaapositolo, nokuba sikwiiya wamwaapositolo nokuba kamboni mutaanzi wazintu zyakacitika eezyo zyaambwa mumalembe aayo.
Ibbuku lyakatambulwa koonse koonse amubili wabasyomi kuti lyakali lyamasimpe.
Lusyomo lwakayiisyigwa lwakali kweendelana aloolo lulembedwe mumabbuku amwi aakayoyelwa moza.
Malembe aayo akalaa bumboni bwa bupati amulimo wa Muya Uusalala mumoyo uuswiilila cintu cilembedwe mwibbuku.
Cintu ciyandika kumvwisisya ncakuti kunyina cikombelo alimwi kunyina bantu bakabamba Mangwalo. Kunyina pe muswaangano wakapa kuti eelyo bbuku libe 'liyoyedwe moza' pe. Twaambo tunjaanji twa miswaangano twakalanganya buyo kuti mubili wabasyomi wakabunganyide kale eeco cakali kwaambwa kuti malembe aasetekene. Michael J. Kruger, mulembi wa bbuku lyamutwe wakuti The Question of Canon, waamba kuti:
Eelyo bantu nobazyiba kuti muswaangano waku Nicea tuusyi wakabamba Bbaibbele, mubuzyo uutobela kubuzyigwa inga waba wakuti, "Nguuli muswaangano wakabunganya Bbaibbele?" Hena ncobeni tiitwakali kukonzya kubaa Bbaibbele kakwiina nguzu nokuba cikombelo cizumizya kubamba bbuku eeli? Ncobeni ambweni tulaa bbuku eeli mazubaano nkaambo buyo kabalombwana bamwi bakasala bbuku eeli. Hena teesyi mbombuboobo?
Ooyu mulongo wakupa twaambo munzila eeyi uyubununa buyo kweezyeezya kuti Cizuminano Cipya ceelede kubambululwa, akuti nkaambo cakabambilwa mumuswaangano wacikombelo cimwi. Pele masimpe eeni ngakuti, kuti twalanga mumusela mutaanzi wacikombelo, kunyina muswaangano wakakkedwe wakabamba cintu eeco pe. Ncobeni kuli miswaangano yakakkedwe eeyo yakaambilizya Bbaibbele ku (Laodicea, Hippo, Carthage). Pele eeyo miswaano 'tiiyakazubula' buyo mabbuku ngobakali kuyandisya, pele yakasyoma akuti aayo mabbuku akalaa mulimo wakuba musemo walusyomo lwa buna kristu. Mumajwi amwi, eeyi miswaano yakali kwaambilizya zintu mbuzyakabede kale, kutali mbuzyakali kuyandika kuti zyibe pe.
Mbombubo, eeyi miswaangano tiiyakabamba, nokuba kwaanza, nokuba kusala cakubikka akusanganya nokuba cintu cakugwisyila mu Bbaibbele pe. Bakalaa mulimo buyo wakuzumina cakalembedwe kale alimwi cakaliko kale.6
Yahuwah alikke ngulaa mulimo wakupa nyika malembe aayoyedwe moza, malembe aayo Walo ngo Mulembi wangawo. "Mangwalo woonse akapegwa kwiinda mukuyoyelwa moza wa Yahuwah, alimwi alaampindu ku lusyomo, "Ciindi nindakabetekwa kusaanguna taakwe wakandiiminina pe, boonse bakandisiya. Yahuwah abalekelele! Pele Mwami wakali aandime akundipa nguzu kuti ndaambilizye makani aakwe buzwide kuti bamasi baamvwe. Aboobo ndakazwa mukanwa lya munyama wabutambo. (2 Timoteo 3:16 a 17)
Mukwesu kobala Mangwalo aasetekene. Kolungumika mizeezo yako ku Mulengi wako. Walo wakakonkezya kukusolweda kuya kukasimpe koonse. "Kuti naa kakuli umwi akati kanu uubulide busongo, akumbile kuli Yahuwah, uupa kuli boonse kakunyina akubajanina butongo, nkabela uyoopegwa. Pele akumbile cakusyoma katadonaiki, nkaambo ooyo uudonaika uli mbuli mayuwe aalwizi aavwandauka akutonkaikwa aluuwo." (Jemusi 1:5 a 6)
Kotambula Bbaibbele kokkazyikide camba kuti ndi Jwi lya Singuzuzyoonse ligaminina kuzya kuli nduwe. Busongo akumvwisisya kuyoopegwa kuli boonse aabo balyaaba kuti bamuzyibe Yahuwah kwiinda Mujwi Lyakwe.


---
Zimwi zilembedwe ziswaangene acibalo eeci: