Eeci cibalo tacili ca WLC. Eelyo notubelesya zilembedwe aabalembi balaanze lya nkamu, tusimba buyo zyeezyo zyeendelana 100% a Bbaibbele a lusyomo lwesu cino ciindi munkamu ya WLC. Aboobo eezyo zibalo inga zyalanganyigwa kuti nzya nkamu ya WLC. Twakalelekwa kapati amulimo wabalanda ba Yahuwah banjaanji. Pele tatukulwaizyi ndinywe nobeenzuma kutalika kubala zyaalembwa abantu aabo. Eezyo nzibaalemba, twakazigwisya mumalembe eesu nkaambo kanjaanji zililubide akubaa tumpenda. Cintu cuusisya ncakuti tucilangaula mbungano yamilimo iitakwe kampenda. Ikuti konyandidwe nkaambo ka [zibalo/milumbe] iitali ya WLC, kobikkila maanu ku Tusimpi 4:18. Kuteelela kwesu nkwakuti kasimpe Kakwe kalazyokoloka, eelyo mumuni nuuyaa kumwesya munzila yesu. Tulakayandisya kasimpe kwiinda buumi, nkanko tulavwuntauzya kufumbwa nkokakonzya kujanwa.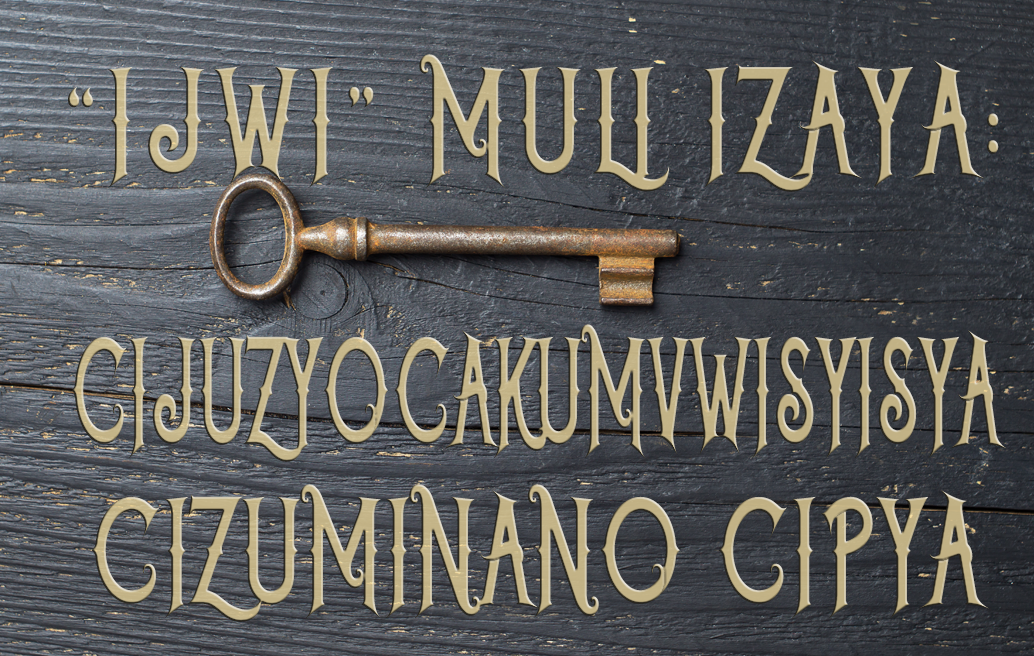 "Ikaambo keni Johane ncaakasala kwiita Mwana...izina lyakuti Logos, ndilyakaleta kuvwuntauzya kapati. Kanjaanji kuyeeyelwa kuti kukwelelezyegwa aaziyanza zyaci Giliki (bbala lya logos wakali muzeezo wakazyibidwe mubusongo bukatazya kumvwisya) azyaci Hebulayo (nkaambo oomo ibbala lya Yahuwah lyaambwa aanga muntu mubunji bwa Cizuminano Cakale — ngooyu mukonzyanyo uupedwe, Tusimpi. 8)."1
Mukuteelela nkulyaazyila muci Hebulayo "ijwi" mu Cizuminano Cakale alimwi akaambo keni Johane ncaakasala kubelesya muzeezo ooyo naakajuzya Messiah, Izaya inga watugwasya kapati. Ooyu mushinshimi utupa bupanduluzi butonkomene bwa "jwi lya Yahuwah."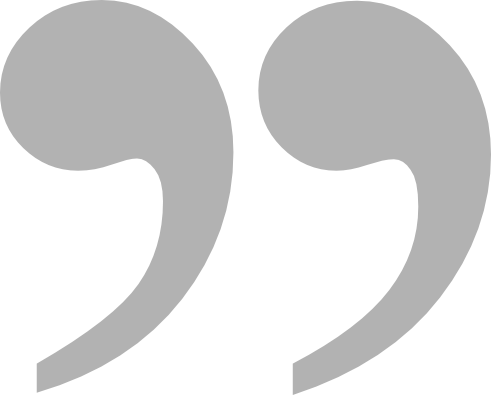 Mukuteelela nkulyaazyila kuli ba Hebulayo "ibbala" lya mu Cizuminano Cakale, alimwi akaambo keni Johane ncaakasala kubelesya muzeezo ooyo naakajuzya Messiah, Izaya inga watugwasya kapati. Ooyu mushinshimi utupa bupanduluzi butonkomene bwa "jwi lya Yahuwah." Alimwi nkaambo kakuti balembi ba Cizuminano Cipya kanjaanji bakali kuzubula majwi aabo kuzwa muli Izaya, ncintu citusalazyila kumvwisya muzeezo wakwe wa "jwi" muli nzibaalemba, kapati mu mulumbe mubotu wa Johane. Zibalo zitaanzi kapati zya Izaya zijisi "jwi" mumuzeezo ngolibelesyedwe mu Cizuminano Cakale, kuti malailile naa mulawo ookwa Yahuwah. Kweendelana bulembedwe muli Izaya 2:3 a 5:24 kutondezya kuti "ijwi lya Yahuwah" ngo mulawo Wakwe. Myeengwe iicaalizya yobile mukampango 2:3 ibala kuti: "Nkaambo mulawo uyoozyila mu Ziyoni, alimwi ijwi lya Mwami kuzwa ku Jelusalema." Mbubwenya buyo, awalo Izaya 1:10 upandulula "jwi" kuti malailile ookwa Yahuwah: "Amuteelele jwi lya Mwami, inywe nobaleli ba Sodoma; amuswiilile malailile aa Yahuwah wesu, inywe nobantu baku Gomorrah." Kuzwa mutwaambo totatwe ootu, tulakonzya kuzubulula kuti "ijwi" malailile nokuba mulawo ookwa Yahuwah.
Nokuba boobo, muli Izaya 9:8, muzeezo wa "ijwi" tiiwakazubululwa mbuli muntu. "Mwami wakatumina jwi lilwana Jakobo, nkabela lyakawida ali ba Isilayeli." Nokuba kuti aawa "ijwi" inga lyasandululwa aanga "mulumbe," umwi mwaambilizi ulombozya busanduluzi bubaanga muntu waambwa: "ijwi mububambe amusela walyo ngo mutumwa wa Simalelo: lilabalika cakufwamba muzyooko zyanyika yoonse, alimwi eelyo nolitumwa aa Simalelo, lilabalika kubantu kuzyoonyonyoona nokuba kuponya, alimwi kunyina pe nolipiluka acinkwa maanza kuli yooyo waalituma."2 Oobu mbobupanduluzi bwa mutumwa uukonzya kweezyekwa Kristu. "Ijwi" aawa lilalizuzika lwalyo; lilainda kubaa nguzu muli lwalyo kwiinda mulumbe nokuba malailile aabuyo.
"Bwizu bulawizuka, maluba alayuminina, pele jwi lya Yahuwah wesu linokwiimvwi lyoonse alyoonse" (Izaya. 40:8). Umwi mwaambilizi ukosoozya kampango aaka kuti: "Muntu anguzu zyakwe nzyakaindi kasyoonto buyo, pele ijwi, makanze ookwa Yahuwah, aapozyedwe kumulomo, liloongola lyoonse."3 "Aayo makanze aakaambilizyigwa" mubwini, ncintu cigumikizya kapati makani mabotu aayubununa bulemu bwa Simalelo. Aawa Izaya utondezya muzeezo uuyeeyelwa mu Cizuminano Cipya mulikke kuti ngo mulumbe wa bulelo. Awumwi mwaambilizi uzubulula kampango aaka kuti:
"Bantu bakkala muzisusi zyanyama munyika yoonse tabazyali, balalobelela, mbace; Yahuwah, mukwiimpanya, ngu singuzuzyoonse, ulapona lyoonse, uleendelezya zyoonse; alimwi mbuli Nguwe Lwakwe mwini, alyalo Jwi lyakwe, eelyo, lisumpya akwaambilizya kuyanda Kwakwe amizeezo Yakwe njapozya, eeco tacili cintu caandeene kuzwa kuli Nguwe Lwakwe, aboobo lilikonzyene mbuli Nguwe."4
Cilakondelezya kuti boonse bobile baambilizi aaba, mukuzubulula Izaya, bakasalazya caambwa muli Johane 1:1. Kumatalikilo kwakali Jwi — "makanze ookwa Yahuwah aakaambilizyidwe" nokuba "citumyo ca kuyanda Kwakwe amizeezo Yakwe njapozya" — alimwi eeli jwi lyakali aa Yahuwah, alimwi lyakali "mbweenya mbuli Nguwe." Eeli jwi lyakaba mubili wabuntu muli Yahushua.
Mukubweza ciwa cabuntu eeli "jwi," Izaya usalazyila limwi kuti eeci cilainda kuba buyo kutumina mulomo, kulailila nokuba kubikka mulawo. Kunze lyaboobo, walo utondezya kuti "Kupozya jwi kwakali kulanganyigwa abaHebulayo aanga ninguzu zya muntu zilizuzika muli lwazyo zini."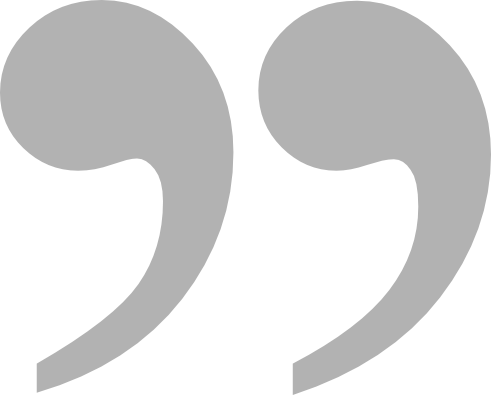 Izaya 45:23 a 55:11 balikonzyene mubusanduluzi bwabo bwa "jwi lya Yahuwah." Boonse bobile bapandulula kuti eeco cakazwa mu mulomo wa Yahuwah mubululami, alimwi tacikazyokeli. "Talikazyokeli kuli Ndime cinkwa maanza, kakwiina kuzuzika eeco nceyanda Ime, alimwi kakwiina kuzwidilila mumulimo ooyo ngweekalitumina Ime" (55:11). Yahushua, ncikombelo ca "jwi" muciimo camuntu, walo taakatanta kuya kuli Yahuwah kakwiina kuzwidilila muluyando lwa Yahuwah muli Nguwe. Umwi mwaambilizi mukusandulula "jwi" aawa awalo uzubulula Kristu mubukkwene:
"Mpeenya buyo mbulyapozyelwa kuzwa mumulomo wa Yahuwah libweza ciwa cimwi, nkabela muciwa eeci momusisidwe buumi bwabulemu, nkaambo ka bulemu buli kooko nkulyaazyila; alimwi mbolyeenda oobo, abuumi buzwa kuli Yahuwah, bupedwe nguzu zyabulemu, bupedwe milimo yabulemu, mbuli mutumwa uufwambaana kwiinda mu zilengwa leza amunyika ya muntu, kuyooyaazya caanda, mbuli mbokubede, akuponya akufutula; alimwi talipiluki kuzyila mumusinzo walyo kusikila lyoonda mulimo wayooyo wakalituma. Ooku kuzyokela kwa Jwi kuli Leza, nceciyeekezya ciimo calyo cabulemu."5
Mukubweza ciwa cabuntu eeli "jwi," Izaya usalazyila limwi kuti eeci cilainda kuba buyo kutumina mulomo, kupa malailile nokuba kubikka mulawo. Mucibaka caboobo, walo utondezya kuti "Kupozya majwi kwakali kulanganyigwa abaHebulayo mbuli nguzu zilizuzika lwazyo zini."6 Aboobo Izaya ulatugwasyilila kumvwisyisya "jwi" muli Johane 1:1 kuti ninguzu zya Yahuwah zilizuzika zini, eezyo zyakasama ciwa cabuntu muli Yahushua akuzuzika makanze ookwa Yahuwah.
---
1 Merrill Tenney, ed., The New International Dictionary of the Bible, Grand Rapids: Zondervan, 1987, p. 1069.
2 F. Delitzsch and C.F. Keil, Commentary on the Old Testament, Peabody, MA: Hendrickson, 1989, p. 256.
3 Arthur Peake, ed., A Commentary on the Bible, London: Thomas Nelson and Sons, 1919, p. 461.
4 Keil a Delitzsch, p. 143.
5 Ibid., p. 359.
6 Peake, p. 468.
---
Eeci cibalo citali ca-WLC cakalembwa aba Sarah Buzzard.
Twakagwisya mucibalo citaanzi mazina aabakomba mituni ngobayita Taata a Mwana, akubikka mucibaka cangawo mazina mataanzi ngubaapedwe. Kuyungizya waawo twakajokolosya mutumpango ntotulembulude akubikka mazina aa Taata a Mwana, mbuli mbwaakalembedwe kutaanguna abalembi bamu Bbaibbele bakayoyelwa moza. Nkamu ya-WLC