Eeci cibalo tacili cina WLC. Eelyo notubelesya milumbe iizwa kubalembi balaanze lya mbungano, imbunga izuminizya buyo zintu eezyo nzyotumvwa aanga zileendelana acilembedwe mu Bbaibbele. Kanjaanji, balembi ba milumbe eeyi tabalyatani a mbungano ya WLC muzintu zilaa bulemu (mbuli Nsabata ya buzuba bwa ciloba amutwe wa Buleza). Nokuba boobo, eeci taceelede kutulesya kutambula zileleko kwiinda muli nzibaalemba, eezyo zyeendelana a Mangwalo. Aboobo kuzumina cibeela ca milumbe yabo takuli kuzuminizya azintu zimwi zyoonse nzyobatongomene kusyoma.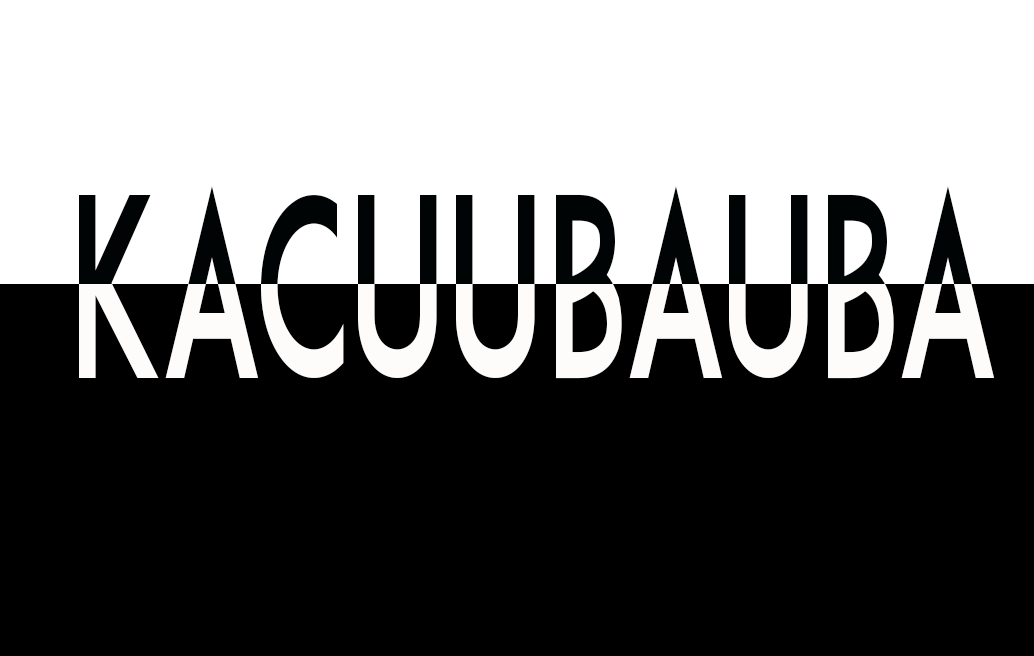 Cakutaanguna 1: "Kuli ndiswe to Banakristu kuli biyo Leza omwe, Taata" (1 Bakolinto. 8:6).
Ono hena yebo walibambila kusyoma cintu eeci? Nceeci mbocibede bwini: "Hena toonse tatuli bana ba Taata omwe? Hena tali Leza omwe wakatulenga toonse na?" (Malakayi. 2:10).
Bunji bwa zikombelo zyaakaka kusyoma muli leza omwe pele kumwi kazilyaamba kuti, "Tusyoma Leza: Taata, Mwana a Muya Uusalala." Kunyina kampango nokaba komwe mu Bbaibbele, pele biyo komwe aako kazyibidwe kale kuti nkakupelengusya kali mu 1 Johane 5:7 (alimwi kagwisyidwe mu mabbaibbele aasimbwa mazubaano), aako kalembedwe kuti ooyo Leza omwe ngu Taata, Mwana ("Ijwi") a Muya Uusalala.
Jeesu wakaamba kuti mubbuku lya Johane 17:3, "Taata alikke ngo Leza wakasimpe." Augustine, ooyo wakali kuluulwa (munzila yakulendekezya, mbotuyeeyela) kuti wakali mwiyi Munakristu wakalaa mpuwo, walo nguwakasendekezya kampango aako, akucincauzya mabala mbwaakatobelene, aboobo akucinca ncokayiminina cini, kutegwa kamvwike aanga kaamba kuti Taata a Mwana bobile antoomwe mbaba Leza omwe wakasimpe uulaalikke.
Ibbala lyakuti "Leza", lyaambwa mucibaka ca Taata ziindi zili 1300 mu Cizuminano Cipya. Pele bbala lyakuti "Leza" mu Bbaibbele kunyina noliba lyomwe noliiminina Taata, Mwana a Muya Uusalala pe. Ooyo Leza Omwe wakasimpe ngowaambwa kuti WALO alikke ngo Muntu wabulemu, ziindi ziinda zyuulu, mbuli mumabala aamwaamba kuba omwe aakuti: Ime, Me, Cangu, Lwangu, Wangu, Yebo, Webo, Lyako, Bwako, Lwako, Walo, Nguwe, Lyakwe, Lwakwe.
Cikombelo cakalijana amaandaanino aanzila mpeenya buyo mbucaasolela kumvwanya lusyomo lwa Leza Jeesu alwa Leza Taata kusanganya kulusyomo lwa Leza Omwe. Nkaambo kweendelanya bwaamba bakamboni bakaliko mu Cizuminano Cipya, mukuyiisya kwa Jeesu kujatikizya Leza Omwe wamu Cizuminano Cakale amubuJuuda, kunyina cibeela cakacincwa pe.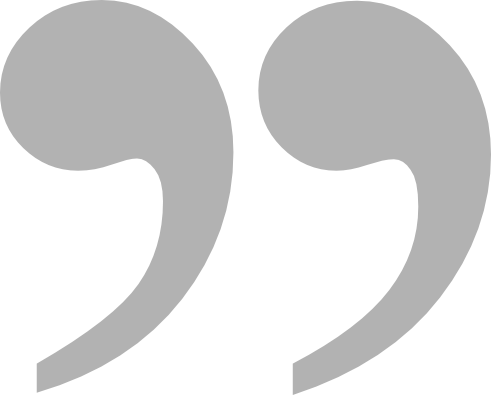 Aabo basyoma Baleza botatwe, balazumina kuti balizulidwe kuti lusyomo lwabo talukwe busongo. Cardinalo J.H. Newman wakaamba kuti lilikke notunga twapandulula Baleza botatwe ndileelyo notunga "twaamba kuti cintu comwe nzintu zyobile" ( Select Treatises of Athanasius in Controversy with the Arians, 1895, p. 515).
Dr. Hey, naakali kuyiisya kucikolo ca Cambridge wakaamba kuguminizya Baleza botatwe kuti, "Inga muciindi cimwi kacinookulwaizya kulibombyabombya, mpoonya kumamanino twatalika kuzuminana, ikuti lyoonse notwabaa ciindi cibotu twacita cabucenjezu kutondezya lusyomo lwesu [muli Baleza botatwe] mbolumaninide kubulila maanu" (Lectures in Divinity, Vol. 2, p. 253).
Dr. Martin Werner waku Bern, Switzerland, wakaliluleme nakaamba kuti kusyoma Baleza botatwe kuligwebengene: "Cikombelo cakalijana amaandaanino aanzila mpeenya buyo mbucaasolela kumvwanya lusyomo muli Leza Jeesu a Leza Taata ku lusyomo lwa Leza omwe uulaalikke. Nkaambo kweendelanya bwaamba bakamboni ba Cizuminano Cipya, muziiyo zya Jeesu ziguminizya Leza omwe alikke wamu Cizuminano Cakale amu buJuuda, kunyina nociceya cakacincidwe pe. Maako 12:29ff. wakalemba eeco Jeesu lwakwe ncaakasiminide kwaamba, kakwiina kuleyaleya, eeco ncecipati cili mu lusyomo lwa bana Isilayeli lwakusyoma muli Leza omwe alikke mubukkwene…Eeyo nzila njicaabelesya Cikombelo kuti citondezye mbozyeendelana lusyomo lwaco muli Leza Taata a Leza Mwana kweelekanya kulusyomo lwa Leza omwe uulaalikke, yakali nzila yakalaa kudonaika akupyopyongana kapati." (Formation of Christian Dogma, 1957, p. 241).
Aabo basyoma muli Baleza botatwe bakaalilwa kusyoma kampango kali atala aawa, aako katondezya Leza omwe kuti ngo Taata (1 Bakolinto. 8:6). Kutegwa baliyumyeyumye kuliiba mu mizeezo yabo iigwitingene, bakapapa kutaminina Jeesu kuti "Mwami omwe," aboobo weelede akuti abe ngo Leza! Mubufwaafwi kuzeka kwabo kwakali kwakuti, Jeesu ngo Kristu mwami omwe/Messiah pele tali Mwami Leza mupati. (Intembauzyo. 110:1; Luuka 2:11).
Ibbuku lipandulula Kristu a Mulumbe mubotu, lilembedwe kasimpe kaubauba kakuti: "Ku bantu ba Cizuminano Cipya, Leza wakali Leza wa Cizuminano Cakale, Leza Uupona, Muntu, uulaaluyando, uukkomanisya, uuyandisya kuzwidilizya makanze aaluzyalo lwakwe aatamani, uukkomanina kuzuzika ciimo cakwe caluyando…Kusyoma muli leza omwe wamu Cizuminano Cakale tiicakali cintu cikopa kumvwisyisya, nkaambo Leza wamu Cizuminano Cakale taakali muzeezo wamumutwe buyo, nokuba [cintu citaponi], pele lyoonse wakali Muntu" (Vol. 1, p. 807).
Murray Harris, umwi wakali kusyoma Baleza botatwe, waamba kuti: "Taciboneki kutaba mumulawo kubuzya mubuzyo uuli boobu: Nguni ooyo mulembi wa BaHebulayo ngwaakali kwaamba eelyo naakati (1:1), 'Muziindi zinjaanji amunzila zinjaanji Leza wakali kubandika abamatata bakaindi nsiku lini kwiinda mu bashinshimi'. Kwaamba kuti tiiwakali Muya Uusalala eeco cilalibonya kuzwa mukaambo kakuti nokuba mu Cizuminano Cakale nanka mu Cizuminano Cipya, Moza Uusalala tawiitwi cakugaminina kuti ngu 'Leza' pe. Aboobo, nokuba kuti eelyo bbala mu LXX [Septuaginti] lyeelene alya YHVH — kurios [Mwami] — pele livwuzya biyo kwiitwa Jeesu mu Cizuminano Cipya cakuti limwi lyaleka akuba zina lya mulimo wakwe lyaba biyo aanga ndizina lyakwe limugaminina, tacikonzyeki kuti ooyo o theos [Leza] wa BaHebulayo 1:1 waba nguuyiminina Jeesu Kristu, nkaambo aako kaambo nkeenya mumulaka waci (Giliki) kajisi mabala aakuti '(ooyo Leza waakanana…) amumazuba aamamanino aano ucikanana akulindiswe kwiinda mu Mwanaakwe.' Nkaambo ooyu mulembi uuzuunyene kuswaanya mibandi yabulemu yobile yakuti ('Leza ooyo wakabandika…alimwi aakale wakaamba akuti), aboobo ooku kwaambilizya Mwana munzila eeyi kutondezya kuti ooyo o theos waci Giliki [Leza] wakalizyibidwe kwiitwa kuti ngu 'Leza Taata.' [Kunyina muntu uumbi wakali kunga wayitwa kuti ngu 'Leza Mwana'!]
Aakale, kaciindide ciindi ca Bbaibbele, cikombelo cakawunguka maanu nkaambo caatalika kukonga kufumbwa watakali kutobela lusyomo lwaco muli Leza uulaa zibeela zya Baleza botatwe kuti ooyo muntu takatambuli lufutuko.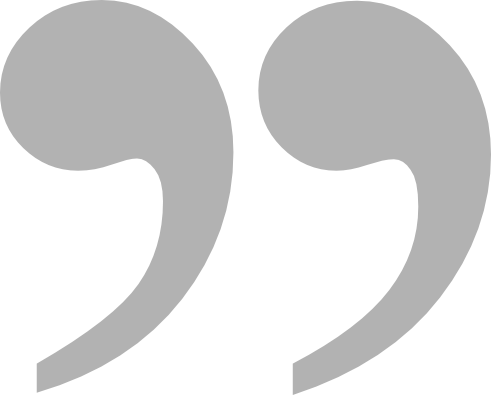 "Mbweenya buyo, akwalo kwiimpanya akataa o theos [Leza] kuti nguukanana mumisela yobile [ya Cizuminano Cakale amu Cizuminano Cipya] akukananina mu 'Mwana' kuti njenzila yamamanino njabelesya kukanana, eeco citondezya kuti mumuzeezo wa mulembi ooyu tiibakali Baleza botatwe bamu lwiiyo lwa Bunakristu aabo bakali kukanana aabamatata kwiinda mu bashinshimi pe. Nkokwaamba kuti, kumulembi wa BaHebulayo (mbuli balembi ba Cizuminano Cipya boonse, umwi muntu mbwanga wapozya) 'Leza wa bamatata,' Yahweh, taakali uumbi kunze lya 'Leza Wisi wa Mwami wesu Jeesu Kristu' (yebo koyezyeka Milimo 2:30 a 2:33; 3:13 a 3:18; 3:25 a 3:26; bikkila maanu aku kampango 5:30).
"Ooku kukosozya makani munzila eeyi, kuleendelana cakumaninina ambolibelesyegwa bbala lya theos [Leza] mu Cizuminano Cipya. Inga tiiceelela kuti bbala lya Elohimu naa YHVH nilyali kwiiminina Baleza botatwe mu Cizuminano Cakale, kakuli mu Cizuminano Cipya bbala lya theos [Leza] kaliiminina Taata alikke kutali Baleza botatwe pe."1
Ooku nkulilekelezya ncobeni! Ibbala lya 'Leza' mu Mangwalo kunyina noliiminina Baleza botatwe pe!
Aakale kaziindide ziindi zya Bbaibbele, Cikombelo cakaziluka maanu kwaanka kukonga bantu kuti kufumbwa uutazumini mutwe wa Baleza botatwe uyoosweekelwa lufutuko. Lino naakali kuyiisya Mutwe wa Baleza botatwe ku Oxford, Dr. Leonard Hodgson, Duundumuntule Mubwiyi bwa bupaizi, wakayungizya masesya mucintu cilaa ntenda. Walo wakalemba kuti: "Malembe ookwa Athanasia malembe aamalailile mapati, nkaambo atondezya kuti, eelyo nikwaali kusolwa kululamika lusyomo lwa Bunakristu lujatikizya [lwiiyo lwa busongo] bwa ciindi eeco, coonse cakeelede kucitwa nkubikka buyo mulongo wazintu zikazyanya mpoonya akwaamba kuti yebo inga wasingwa kuti toozumina zintu eezyo [!]...Cintu citaanzi cakusungilizya mizeezo kuti iteelele lusyomo lwa Banakristu lwa Baleza botatwe cakali kunyandisya."2
"Masimpe ngakuti, eeyo misyobo ya lusyomo, isotoka mulawo wa Shema. Kuli Jeesu, Shema lyakali musemo wa mulawo wabulemu…Ino mbubuti kuti muntu umwi walisungula kutobela lusyomo lwa Jeesu, hena ono inga walanganyigwa kuti muzangi uuzangila cikombelo cilemenede na? Ino mbubuti ncitwakabaa bweeleenzi boobu bwa kudyakaizya/ kumwaya mulawo mupati kwiinda yoonse? 'Mwami Leza wesu Mwami omwe biyo' (Ciibalusyo. 6:4; Maako 12:29).
Zyoonse eezi zintu zipyopyonganya, kusanganya bujayi amanyongwe akutanda bantu kuzwa muzikombelo, nizyatakeelede kutola busena kuti eeco cili namba 1 atala aawa nicakasyomwa! "Kuli ndiswe kuli buyo Leza omwe buyo, Taata" (1 Bakolinto. 8:6).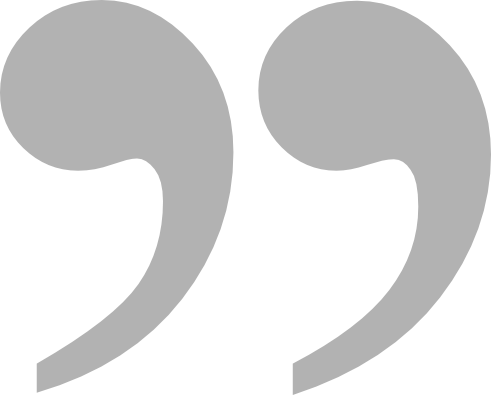 "Mwiyi Les Hardin wakati: 'Swebo notusyoma lusyomo lwa Bunakristu, twakabala kaambo aaka kubee ntunsiyansiya twabaabo basyoma muli Baleza botatwe; nkako ncotusyomena kuti Leza uli muzibeela zyotatwe — Taata, Mwana a Muya Uusalala — aboobo aaka nkakampango kakatulesya kusyoma kuti kuli baleza botatwe…Mubwini, nokuba boobo, eeco tacimvwiki kapati kuba cintu cilaa maanu, aboobo ndolwiiyo luzwanganinwa oolu lwakapa kutikaika madolomu manji aa inki wakusimbya milumbe iili boobu", (pele ooyo inki wakanyonyoonwa uluubukide kubikkwa mu cikkelo kweelanya aa bulowa bwa baabo bakajaigwa nkaambo bakakonkezya kwiimikila nji mukasimpe kuti Leza ngumwi alimwi alikke ngo Taata.)
"Mwiyi Hardin uliluleme kubuzyilila kuti kuli maanu nzi aajanwa mukwaamba kuti Leza uli muzibeela zyotatwe. Bantu bakaindi bakalibbakabbaka kubaa camba mumisela yakainda kabakaliyumyayumya kubuzyilila lusyomo oolo. Bamwi bakakkalilila akulemba milumbe iijatikizya cintu eeci…Hena ono swebo twaamba kuti ooyo Silutwe wa Busongo, Ooyo kuzyila busongo boonse kuli Nguwe, inga wazuminizya buti muzeezo uutakwe maanu kuti ubelesyegwe kupandulula ciimo Cakwe mbwabede? Mwasinizya na?"3
Zyoonse eezi zintu zipyopyonganya, kusanganya bujayi amanyongwe akutanda bantu kuzwa muzikombelo, nizyatakeelede kucitika kuti eeco cili namba 1 atala aawa nicakasyomwa! "Kuli ndiswe kuli Leza omwe buyo, Taata" (1 Bakolinto. 8:6).
Zyoonse eezi nizyaataacitika kuti basicikombelo nibaateelela ooyo Jeesu ngwaakaamba kuti "Mwami Leza wesu ngu Simalelo omwe" (Maako 12:29). Mwami omwe caambilizya Muntu omwe. Leza Muntu omwe mbuli bwaambwa mu namba 1. Nicaagwasyilila kululamika mibuzyo yakuti nguni Leza omwe: "Kuli ndiswe kuli buyo Leza omwe, Taata."
Nkaambo nzi ncomutabikkili maanu kwaaba moyo woonse kuteelezya Jeesu ncamwaambila ooyo ngomutaminina kutobela, ooyo waambwa mumulawo mupati kwiinda yoonse"? Jeesu wakaamba kumamanino aamulimo wakwe wakuyiisya kuti: "Mwami Leza wesu ngu Simalelo omwe" (Maako 12:29).
"Mwami omwe" caambilizya Muntu omwe, kutali banji! (Kuti koyanda, kobuzya mwaako uulaa myaka yobile akwaambile!) Kwaamba kuti Leza "Mbantu botatwe" nkunyonganya Mangwalo.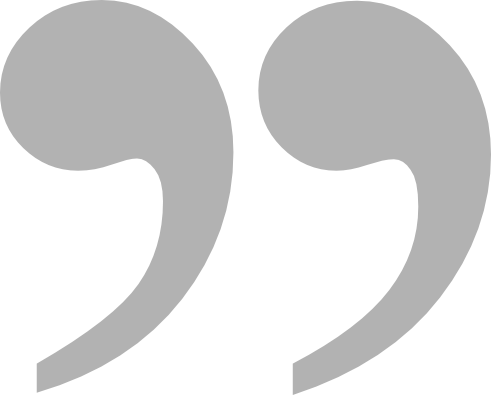 Ncencico cini eeci ciindulukide kwaambwa amumalembe aaci Giliki (LXX) aa Cizuminano Cakale amu Cizuminano Cipya. "Mwami omwe" caambilizya Muntu omwe, kutali banji! (Kuti koyanda, kobuzya mwanaako uulaa myaka yobile akwaambile!) Kwaamba kuti Leza "Mbantu botatwe" nkupilinganya Mangwalo. Mulembi muJuuda wakaliteelede akuzumizya majwi eeni ookwa Jeesu: "Uliluleme, omwiyi, kuti kunyina uumbi kunze Lyakwe (Muntu omwe, Maako 12:32). Ooyu muJuuda wakayungizya atalaa mbwapandulula Leza, akuzuminizya cakaambide Jeesu, eelyo naakayungizya kampango ka Ciibalusyo 4:35, 39 kuti: "Kunyina uumbi kunze Lyakwe. Kunyina uumbi pe."
Kaambo keni nkaaka: Hena yebo ulazuminana a Jeesu, naa kutobela Jeesu kwako ambopandulula Leza takuteeleleki kuli Leza a kubantu? Banakristu beelede kumvwikisya mbwamvwika Jeesu akubaa muzeezo mbuli nguwe (1 Bakolinto 2:16). Toonse tuluuzumina "Mupailo wa Mwami." Pele hena tulawaambilizya canguzu mbweenya mbuli "mulawo wa Mwami," mbweenya awalo mbwapandulula Leza a "cikonkezyo cesu ncotutobela" kuli Leza akuli Messiah Wakwe na?
Ikaambo kokwa Paulu nkakuti "kuli ndiswe [to Banakristu] kuli buyo Leza omwe, Taata" (1 Bakolinto 8:6), kainduluka buyo ncaakaamba Jeesu a Mangwalo myeelwe-myeelwe yaziindi, kuti Leza ngumwi, "Walo, Ngonguwe," Taata waluzyalo, omwe buyo alikke. Jeesu awalo ncobeni ngu "simalelo omwe Messiah/Kristu" myaanda yaziindi; talikila kubala muli Luuka 2:11. Jeesu "mulombwana Messiah" uuli muli 1 Timoteo 2:5, nkakaambo kokwa Paulu kamwi kajatikizya mulawo wabulemu.
Intembauzyo 110:1 nkampango kavwuzya kwaambwa kuzwa mu Cizuminano Cakale akuzya mu Cizuminano Cipya. Ncenciceeco Jeesu, simalelo mwiyi (Johane 13:13), mpeenya aawo ncaakabuzyila mubuzyo wakwe wamamanino ulaampuwo uujatikizya basimalelo bobile baambwa mu Intembauzyo 110:1. YHVH, Mwami Leza, mu Intembauzyo eeyo ngo Mwami Leza alikke, nguukanana kuli simalelo wabili, Messiah, ooyo uutali Leza pe, pele ngu "simalelo wangu [muntu susu], kutali "Mwami wangu." (Ibbala lipati mu bbala lyabili lya Intembauzyo 110:1 ndyakunyonganya biyo maanu; langa amu RSV, NET, NIV ubone cibambuludwe).


---
1 Murray Harris, Jesus as God, p. 47, bbala lilembedwe anselelo 112.
2 Christian Faith and Practice, p. 78, 80.
3 Barbara Buzzard, "Praying Like Jesus: The Shema," Focus on the Kingdom, Kasangalubwi 2020.


---
Eeci cibalo cakafwiinsyigwa kuzwa mucibalo citali ca WLC cakalembwa aaba Anthony Buzzard.
Aayo mazina aamilimo nkamu ya WLC ngiisola kweeleba (mbuli lyakuti Leza, Jeesu, aamwi) akasiigwa mbweenya mbwaakalembedwe amulembi wacibalo citaanzi nkaambo alabelesyegwa kanjaanji mukulembulula kugwasyilila kutondezya bufubafuba bwa kusyoma Baleza botatwe. Kutegwa umvwisye kaambo keni nkamu ya WLC nciikulwaizya kubelesya zina lya "Yahuwah" mukwaamba Taata, alya "Yahushua" mukwaamba Mwana, twakomba kolanga zitobela: Why Yahuwah & Yahushua Only