Eeci cibalo tacili cina WLC. Eelyo notubelesya milumbe iizwa kubalembi balaanze lya mbungano, imbunga izuminizya buyo zintu eezyo nzyotumvwa aanga zileendelana acilembedwe mu Bbaibbele. Kanjaanji, balembi ba milumbe eeyi tabeendelani a mbungano ya WLC muzintu zilaa bulemu (mbuli Nsabata ya buzuba bwa ciloba amutwe wa Buleza). Nokuba boobo, Eeci taceelede kutulesya kutambula zileleko kwiinda muli nzibaalemba, eezyo zyeendelana a Mangwalo. Aboobo kuzumina cibeela ca milumbe hiyabo takuli kuzuminizya azintu zimwi zyoonse nzyobatongomene kusyoma.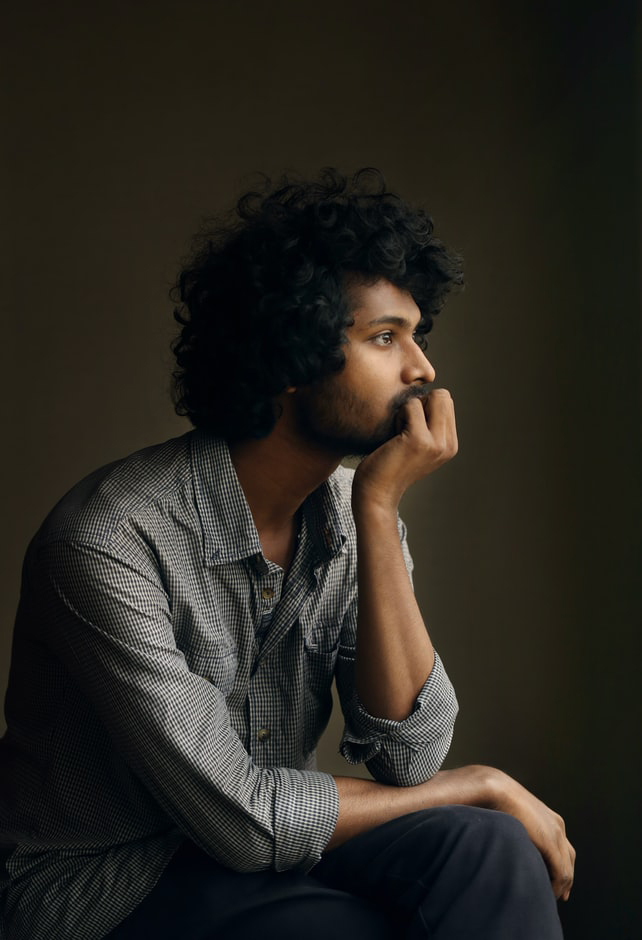 "Kaambyo kakuti Mwanaa Yahuwah katondezya bulemu bwa Yahushua ambwali muna Isilayeli uusyomeka ncobeni, ooko takuli kwaamba kuti Muntu wabili mumutwe wa Baleza Botatwe."[1]
"Kuli muzeezo wakutamvwisya uuyakilidwe atalaa kupelengusya mabala aalembedwe mumulaka wa Bbaibbele nolipandulula bbala lya mwana…Inzya, kutegwa muntu abe 'Mwanaa Leza', muntu weelede kuti kali muntu nsini katali Yahuwah!"[2]
"Niwakainda musela watatu, kufumbwa muntu aciindi eeco wakacili kuzumanana kuteelela majwi aakuti ['Mwana simuzyalwaalikke'] akukaka kuzumina bupanduluzi bupya, wakali kutamikizyigwa buzangi."[3]
Mabbuku aalwiiyo lwa buleza kapati aa ivangeli aayo aatabilila muzeezo wa Baleza Botatwe, apa mulandu boonse bakazya kumwi kababelesya buvwuntawuzi bwa Bbaibbele bufubaazya mbabo amakani aamisela yakainda. Cilikke ncobalibililizya aabo bantu, nkubunganya buyo tumpango tongaye buyo tutanteene, kanjaanji ooto tujanwa mumulumbe wa Johane awa Paulu. Kwiina kabeela ka Mangwalo kalembedwe bbala lyakuti "Leza", mpoonya eelyo bbala kaliiminina kuti Yahuwah mbantu botatwe. Twaambo ntwaakaamba Yahushua ooto tutondezya kuti Leza ngumwi ooto tulembedwe muli Johane, nkwiide kutweeleba. Amajwi ookwa Paulu ngasinizya kupandulula Yahuwah wa buna Isilayeli, taabazuli mumoyo aabo bayandisya Baleza botatwe. Pele muzeezo wa Yahuwah mbwali Leza omwe mu Cizuminano Cipya, bawiinda muvwi. Bamwi balaciindilizya bumpelenge kubelesya nzila zya bweeleenzi, balasanganya akupindulula mabala maubauba, nkobakakatila kutondezya kuti Bbaibbele lyaci Hebulayo ndi bbuku lya Baleza Botatwe. Mulaka woonse balawusampaula, cakuti aabo babamba tunsiyansiya azilengwa zya BuJuuda zya Cizuminano Cakale alwiiyo lwa leza wabujuuda, balanyandwa akucimwa.[4]
Twaambo tunji tukopa tujatikizya Leza omwe Yahuwah kuti ngo Wisi wa Yahushua, tatucilanganyigwi, pele tumpango tusyoonto buyo ntotusumpauzyigwa kuti Yahushua ngu "Leza." Cikkelo ca twaambo ooto, ncuuba kapati mbocisandulula Yahuwah mu Mangwalo kuti Muntu wabulemu bwa kujulu. Kubelesya bbala lyakuti "Leza" mukwaamba Yahushua, ncintu ceelene akubelesya bbala ndeenya buyo mukwaamba batumwa akataa bantu mbuli Mozesi. Kupindaula lwiiyo lwa leza omwe wamu Bbaibbele lyaba Hebulayo nkaambo buyo katumpango (tumwi) tusendekezya kuti Yahushua ngu "Leza", nkutalanganya kabotu bumboni bwamu Bbaibbele.
Ikuti Cikombelo nicali sinizyide kusimpwa muli Yahushua, inga caba cintu camaanu kuti basyomi babweede kukusyoma Yahushua akwiiya Yahushua. Kwaalilwa kulijatanya kuli Yahushua kwiinda mukusyoma nguwe azintu nzyayiisya, inga kwalibonyaanga nkujulila mulyango kulweeno ludumide kubaa mpuwo. Ambweni ncenciceeco Yahushua ncaakacenjezya kuti bumwi buzuba bunji bwa "Banakristu" bayootyompokelwa baakulijana kuti bakali kuzulilwa mumbungano zya bumpelenge. (Mateyo 7:22-23).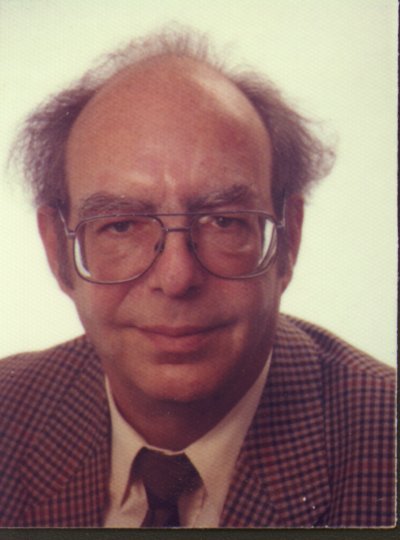 Eeco cifwanikiso cilondokede, citondezya Yahushua mbwali musyomi uupaila kuli Yahuwah Omwe wa Isilayeli, lino ciyaa kulibonya kuzwa kumabazu manjaanji. Karl-Heinz Ohlig, umwi muna Katolika uutonkomene waku Germany mu lwiiyo lwa buleza, ulatugwasyilizya mumuzeezo wesu kuti:
Kunyina citondezya kuti Yahushua naakateelela bbala lya "Taata"…munzila yaandeene kuleka ya Leza omwe Yahuwah wa buJuuda…Yahushua lwakwe wakaimvwi muziyanza zya Leza omwe wa buJuuda…Mizeezo amicito yakwe yakatozyede kuli Yahuwah Omwe ooyo ngwaakalimvwide kuti nguwakamutuma alimwi kuli Nguwe nkwaakali kuzulilwa, kutegwa — mukweendelanya aciyanza ca buJuuda — walo amwiite kuti Taata…Ikuti nicali masimpe — alimwi lino kulibonyaanga kwiina mbotunga tweeleba manjezyeezya aaya — kuti Yahushua lwakwe wakazyi buyo Yahuwah wa Isilayeli ooyo ngwaakali kwiita kuti Taata…ino lusyomo muli baleza Botatwe lulaa lwaanguluko buti mbuli cintu cakazyibilwa?[5]
Ooyu mubuzyo tiiwakakonzya kuletwa antangalala. Makani aa Mwiyi mupati Ohlig alakondelezya. Mbuli mbwaakali mulembi wa zyamisela yabantu, walo wakalizyi kuti Baleza Botatwe "tiibakazyila kujulu" pe mumazuba aa Cizuminano Cipya. Wakali mulimo uukatazya wakatola ciindi cikubwene kubambikana, akusiila Cikombelo lwiiyo oolo lwakacaandaanya kuzwa ku buJuuda nkucaatalikila. Ohlig ukosozya makani mukaambo kakwe kabwiyi naambilizya mapenzi aalangene Cikombelo mukutondezya ciimo ca Yahuwah a Mwana eeco citakwe miyanda mu Cizuminano Cipya:
Lusyomo lwa Baleza Botatwe aboobo lulibonyaanga nkusoleka kuswaanganya antoomwe lusyomo muli leza omwe, kusyoma cintu comwe kulusyomo lwa Baleza banji, nkabela alusyomo loonse lwaanyika atunsiyansiya twa Leza tusumpukide…Ambweni cintu cini cikondelezya mu lusyomo lwa Baleza Botatwe inga capandululwa kwiinda mukasimpe kakuti, oolu lusyomo lukakatila kuswaanganya antoomwe zintu zyoonse — kuswaanganya mizeezo iipandulula Yahuwah yoonse yaambwa kale: abulangizi bukasaala businsimunwa mukusyoma Leza omwe; eeco cintu camaanu cilaafwi kucitika antoomwe abunsamwensamwe bwa lusyomo lwa Baleza banji…"akataa mizeezo yobile" [Gregory waku Nyssa], akataa Baleza botatwe a Leza omwe wa buJuuba [6]…Eeco sicikolo wiiya bupaizi ncapandulula munzila ngubauba, nokuba boobo, ciletelezya mubuzyo aciindi mpeenya mbokunga kwaanzwa lusyomo luli boobu. Ikuti kacili masimpe — nkaambo kulibonyaanga kwiina bwakweeleba muzeezo ooyu — wakuti Yahushua lwakwe wakazyi buyo Yahuwah wa Isilayeli alikke, ooyo ngwaakali kwiita kuti Taata, alimwi kutali "mbwaakasumpulwa aakale kuti abaanga ngu Leza," ino inga lusyomo lwa Baleza Botatwe lwaimikila buti kuti lusalaulwe?…Mbubuti…umwi mbwanga wazumizya kwiinda mumulawo lusyomo lwakataangunina buyo mumusela wabili?…Nokuba kuti muntu wapandulula buti ntaamu zyakacitika, cili masimpe kuti lusyomo muli Baleza Botatwe, mbulwakaba "cintu cisyomwa" kucooko ca Kujwe — antoomwe akucooko ca — Kumbo, talukwe musemo nuuceya uusimpidwe mu Bbaibbele nokuba "uuzumanana kuya kumbele."[7]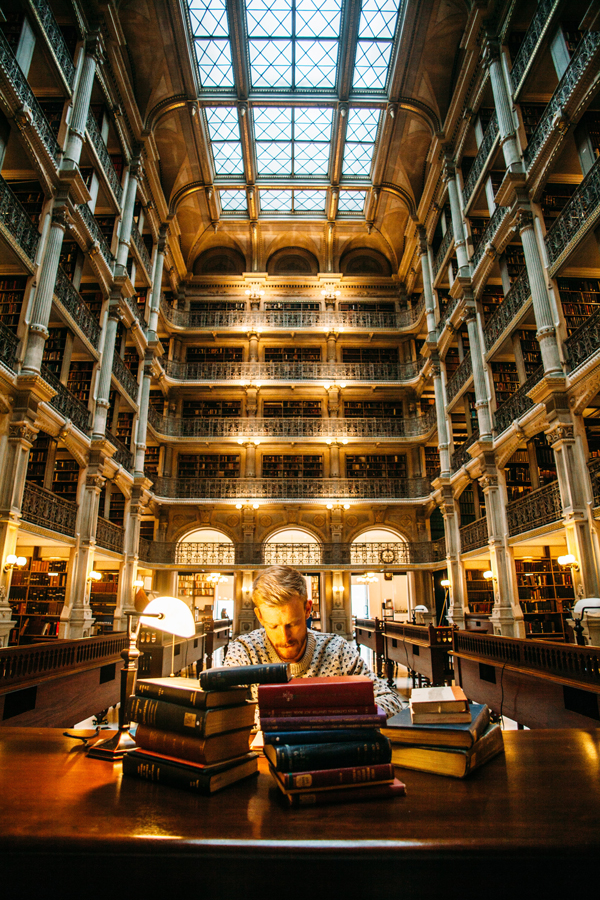 Ohlig wakasolwedwa aabamwi balembi ba zilengwa zyalusyomo aabo batucenjezya mbocikatazya kapati kululamika ziyanza zya kukomba mituni mu Cikombelo kuzwa mumusela wabili. Paulu Schrodt wakalemba kuti:
Inyika yamusela wabili yakalaanzeene mubusongo abupaizi nkaambo ka [kusanganya mizeezo yeenzu yaandeene]. Bupanduluzi bwa ciyanza eeci, bwakali bupaizi bwa kusyoma lufutuko kwiinda mulwiiyo lwamaseseke. Mukati kabupaizi oobu buvweledwe mizimo azintu zilibonya aameso, manjezyeezya aakutobelezya nyenyezi (Baleza baci Giliki) amalailile aayungizya kuzwa kuli Yahuwah uulaatala lya zyoonse, akuswaanganya zyoonse eezi kuzintu zilibonya aameso, aboobo kwakanyina ciindi cakujuzya Mulumbe wa lufutuko uubambuludwe kwiinda muli Messiah…Ooku kuvwelanya mituni kulikkalilide mu Cikombelo akujanwa akataa bunji bwabaabo bakwabilila mizeezo yamusela wabili…Lusyomo muli leza omwe lwa Cikombelo lyoonse lucijisi ciwa caciyanza cakusanganya antoomwe lwiiyo lwa mituni. Eeci ciwa cilambaikidwe atalaa lusyomo muli Yahuwah, cakatalikila mukuzunda muzeezo wa Jwi wabaabo batazyi Yahuwah pele mumaanu aabo cakali kwiimina cintu ciindene. Mumulumbe wa Johane ibbala lya Logos lyaangilidwe ku "mwiyi" alimwi a "kuyiisya." Mubusongo bwaciindi eeco, mukwiimpanya, lyakali kwiiminina buyo Leza omwe alikke Singuzyuzyoonse Yahuwah. Mbuboobu ba [Justin Martyr abamwi] mbubakali kubala malembe ookwa Philo aambilizya bbala lya Logos mu Mangwalo.[8]
Pele Yahushua wakagwisyigwa akubikkwa kulaale abaabo bakaboola musyule kababambulula akumvwanya batazyi leza. William Barclay, wakazyibidwe kubaa lwiiyo mukusanyangula tumpango twa Bbaibbele, mutwaambo twakwe tuguminizya Yahushua amulembi wabuJuuda mubbuku lya Maako 12:28-34, ulembede kuti:
Ooyu mulembi wakaboola kuli Yahushua kalaa mubuzyo wakali kuvwuzya kukazyanwa akataa zikolo zyabamayi bamilawo. Mu buJuuda kwakali ciyanza cakwiimina kumabazu obile. Bakali kulipeekezya kulampya mulawo akuunungulila kusikila waba myaanda a myeelwe ya tulawolawo atulazyo tutabaligwi. Pele bamwi bakali kukakatila akufwaankanya milawo yoonse antoomwe mumabala masyoonto ongaye buyo, mukaambo komwe kasonsoola ncowiiminina mulawo woonse.[9] Hillel wakabuzyigwa cimwi ciindi asicikolo umwi kuti amulailile mulawo woonse kumwi kaimvwi akuulu komwe. Bwiinguzi bwa Hillel bwakali bwakuti, "Eeco ncocimidwe webo lwako, utacicitili simukobonyoko. Ooyu ngomulawo woonse, imwi yoonse ipandulula buyo yooyu. Koya ukaakwiiye."… Mukwiingula mubuzyo ngweenya ooyu Yahushua wakabweza milawo mipati yobile akwiiswaanganya antoomwe muli omwe. (i) "Koteelela, O Isilayeli, Mwami Yahuwah wesu Mwami omwe." Aako kaambo komwe buyo nceciiyo cini mpobuyeeme BuJuuda…Nkakaambo aako kakali kutalisyigwa mumiswaangano yama sinagogwe lyoonse alimwi nkakacitalisyigwa asunu…(ii) "Yebo weelede kuyanda simukobonyoko mbuli mboliyanda lwako."…Ncintu cipya eeco Yahushua ncaakacita, wakabikka milawo yobile eeyi antoomwe.[10]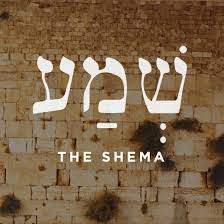 Barclay utwiibalusya kuti iShema "nkwaambilizya kuti Yahuwah ngo Yahuwah alikke luzutu, ngomusemo walusyomo lwa buJuuda." Mpoonya Walo ulailila kuti "Eelyo Yahushua naakainduluka kwaamba kaambo aaka mbuli mulawo mutaanzi, muJuuda uuli woonse naakazuminizya ncaakaamba."[11]
Cintu caacitika aawo, ncakuti, Cikombelo cakoongoongwa kuzuminizya kuti Yahuwah mbantu Botatwe muli omwe, eeco cakaba cintu cinjombya akusinkila kufumbwa muJuuda uutonkomene. Oobo bupanduluzi Yahushua mbwaakapa bwa Yahuwah bwakasulaikwa akwaatulwa akubikka ciiyo "cibambuludwe" eeco cinyemya baJuuda alimwi ceelede kutilimusya banakristu aabo baliluula kuzyandamana muli Kristu.
Kuli kaambo kakankamusya kalibonya kuzwa mu bumboni oobu kakuti ciiyo cokwa Yahushua tiicakacinca pe, nkaambo walo unooli mbweenya jilo, sunu alyoonse kukabe kutamani (BaHebulayo 13:8), eeco ciiyo taceendelani aciiyo ca Baleza Botatwe eeco ncobayandisya basikwiiya bakwe bamazubaano. Eeci inga calibonyaanga ciyandika kuvwuntaulwa azikombelo zyamisyobo yoonse. Kunooli kuli cintu cimwi citaluleme mu BunaKristu mbobayiisya kuti Yahuwah mbaaleza botatwe.
Buzzard, Anthony (2007). The Titanic Struggle of Scholars to Find the Triune Yahuwah in the Bible. Muli, Yahushua Was Not a Trinitarian (pp. 93-97). Restoration Fellowship.


---
[1] E.P. Sanders a Margaret Davies, Studying the Synoptic Gospels, SCM Press, 1991, 272.
[2] Colin Brown, "Trinity and Incarnation," Ex Auditu 7, 1991, 92, 88.
[3] Adolf von Harnack, cakaambwa aba Karl-Josef Kuschel, Born Before All Time? The Dispute over Christ's Origin, Crossroad, 1992, 49.
[4] Kumaninizya bbala lyabunji lya Elohimu, takuli kugwasyilila nokuba buti muzeezo wakuti Yahuwah ulayinda kuba omwe. Ibbala lya Messiah talili lya mubunji, pele walo wiitwa kuti Elohimu. Mozesi wakali Elohimu kuli Pharaoh (Kulonga. 4:16; 7 pele Mozesi taakali banji. Tumpango tone tulembedwe kuti "iswe", tatwaambi mutwe wa Baleza Botatwe, pele ooto ntotusumpauzyigwa mukujuzya bumboni bwa mabala aakucita cintu aali 20,000 aambilizya Yahuwah Omwe kutali botatwe, pele kuti Walo Muntu Omwe buyo. Kunyina kampango kasendekezya kuti Yahuwah "Ncintu comwe" nanka "Umwi omwe."
[5] Karl-Heinz Ohlig, One or Three? From the Father of Yahushua to the Trinity, Peter Lang, 2003, 31, 121, 129, walo wakakonkezya.
[6] Awalo Harnack waambilizya kuti muzeezo wa BunaKristu wa Yahuwah wakapandwa aabamawisi bacikombelo, wakali "akatikati ka Baleza banji bamituni aleza omwe wa baJuuda" (Lehrbuch der Dogmengeschichte, Wissenschaftliche Buchgesellschaft, 1983, 1:702). Pele hena oolu ndolwakali lusyomo lwa Leza Omwe lwa Yahushua, naa kwakali koongoongwa mukukomba mituni?
[7] Ohlig, One or Three? 129-130, wakasinizya walo.
[8] Paul Schrodt, The Problem of the Beginning of Dogma in Recent Theology, 64. Schrodt ubandika mizeezo yokwa Friedrich Loofs.
[9] Cf. Maako 1:14, 15 mbuli musemo woonse aayimvwi lusyomo lwa BunaKristu: Kweempwa akusyoma mu Mulumbe wa Leza wa Bulelo bwa Yahuwah buboola (langa amuli Luuka 4:43).
[10] The Gospel of Mark, Westminster John Knox, 1975, 293-295.


---
Eeci cibalo citali cankamu ya -WLC cakalembwa aba Anthony Buzzard (cakasimbwa abusena oobu https://www.21stcr.org/).
Twakagwisya mucibalo eeci mazina woonse aamituni amilimo ookwa Taata a Mwana, akubikka mucibaka cangawo mazina mataanzi ngobakapedwe. Kuyungizya waawo, twakajokolosya mu Mangwalo aakalulamikwa mazina aa Taata a Mwana mbuli mbwaakalembedwe kutaanguna abalembi ba Bbaibbele bakayoyelwa moza. – Nkamu ya WLC