Mazina aabakomba mituni ngobaita mazuba aamvwiki akainduluka kulembwa amukkalenda libelesyegwa muzisi zyiliita kuti nzyabuna Kristu. Kufumbwa ciindi notulanga akkalenda lilikunembo lyesu,lyoonse kuli ciibalusyo calukamantano akataa Buna Kristu aBukombi bwazilengwa leza oobo bwaacitika nkaambo kakuleya kasimpe kupati-- ooko "kuleya kasimpe" nkwaakali kaambilizya mwaapositolo Paulu, kwaacitika mumisela mitaanzi yacikombelo cabuna Kristu akubamba Bbabbelo wamazubaano uuzwide kupyopyongana mulusyomo, amuzilengwalengwa eezyo zilipeekezya muzina lyokwa Kristu.(1)
Ncintu citeeleleka, pele cuusisya, ncakuti Bana Kristu bamazubaano beezyeezya kuti eeyo mvwiki iizyibidwe mazubaano, yakali kuzinguluka kakwiina kulekezya kuzwa Kumalengelo:nyika yoonse ilisaawngene kubelesya kkalenda lina Gregory kwamyaka iili makumi cisambomwe alimwi kujanza limwi, zibeela ziindene zyanyika yakumbo, zyakazumina kubelesya kkalenda lina Juliyasi kwamyaka ili zyuulu zyobile yakainda! Nokuba boobo, kubula luzyibo lwa kasimpe tacili cintu cikonzya kucinca kasimpe pe; mbuli mbwaakayungizya kwaambaYahuwah muli Hosiya 4:6: "Bantu bangu balanyonyooka nkaambo kakubula luzyibo." Mulimo wamuntu uli woonse ngwa kuliyandawida kuti ninzi kasimpe akukkala maumi aabo kweendelanya aluzyibo oolo.
Kuswaangana akataa Buna Kristu abukombi bwazilengwa leza munzila ya Mithraizimu, wakali mulimo wakatola myaanda myaanda yamyaka. Eelyo niwaamanizya kucitika mulimo ooyu, Nsabata yakasimpe yamulawo wane yakasweekela mukweezyeezya kwakuti mvwiki yamazubaano yakasikila alindiswe kakwiina kucinca kuzwa Kumalengelo. Nokuba kuti kuli zibeela zya Cizuminano Cipya eezyo zyaamba kuti, bana Kristu bakacinamatide zilengwa zyakukomba zilengwa leza, pele kucinca kupati kwakasobelela kunjila mucikombelo kwiinda mumakkalenda aamisyobo misyobo. Ikkalenda lina Juliyasi, litobezya zuba lilikke kalijisi amvwiki iizunguluka kakunyina kulekezya eelyo lyakaimpene kuzwa ku kkalenda litobezya mwezi azuba antoomwe, eelyo ndibaali kubelelsya bama Juuda abamaapositolo bana Kristu. Kucita makwebo acisi cibelesya kkalenda liimpene, cakali cintu cikatazya. Aboobo kuzwa muzyalani lyamusela mutaanzi kazyedwe Kristu, Ignatius "wakabanda nzila iisumpula kubamba Nsondo akuleka kubamba Nsabata." (2)
Bana Kristu baku Loma, bakali bamwi bataanzi kutalika kukomba kutobezya kkalenda lina Juliyasi kuleka Kkalenda lya Bbaibbele. Eeci cakaletelezya kuzingwa mizeezo akataa bakomba zilengwa leza. Munsaa myaka 175-178 A.D. Kazyedwe Kristu, Celsus, umwi musongo uyiide waku Loma, wakalemba On the True Doctrine: A Discourse Against the Christians. (3) Eeci ncaakalemba kwakali kusampaula buna Kristu kupati. Eezyo nzyaakalemba "zitondezya buyo asyoonto kucimwa buna kristu ooko bakomba zilengwa leza nkubaajisi nibaali kubalwana ziindi zimwi" (4) nokuba boobo wakafubaazya bana Kristu mukutobezya zintu zicitwa abakomba mituni. "Caatobela ncakuti, nzyaakalemba zyakatondezya kuti bana Kristu balangikaanga mbantu babyaabi mumeso aabaleli babo ba Loma."(5)
Nokuba kuti kunyina zyakalembululwa ziciliko sunu, bunji bwazyo zyakainduluka kwaambwa a Origen, mubbuku lyakwe lya Contra Celsum. Cimwi ncakalembulula cikondelezya, cijatikizya Mithraizimu abaleza bazilengwa leza.(6) Ncintu cikondelezya kuti, Origen taakasoleka kukazya cakaamba Celsus cijatikizya zintu zyeendelana akataa Buna Kristu a Mithraizimu, pele wakazyeeleba biyo zintu eezyo. (7)
Inzila imwi bana Kristu mbubaali kutambula zilengwa zyabakomba mituni, yakazinga ba Loma bakali kukomba zilengwa leza. Tertullian ooyo wakapona mumyaka 160-225 katanazyalwa Kristu, Mulembi wabuna Kristu, wakalemba cintu cikwabilila bana Kristu eeco ciyubununa nzila yakali kutola busena eelyo Bana Kristu bamwi nibaali kukomba mu Nsondo, abamwi kabakomba mu Nsabata, alimwi bamwi kabacilamatide ku Nsabata yamu Bbaibbele iibalwa kutobezya mwezi azuba. Twaambo ntwaakalemba tuyubununa kuti bana Kristu bakatalika kulanganyigwa aanga mbabaabo batobela Mithraizimu:
Bamwi, bakatonkomene, bayeeya kuti leza wa Zuba ngoleza wabana Kristu, nkaambo kakuti balapaila kabalangide kujwe akusekelela pobwe mubuzuba bwa Zuba. Hena webo kuli ncocita cilezya kusika aawo? Tee kayi bunji bwenu, mukuyandisya kukomba zilengwa leza zyamulengalenga, ziindi zimwi mucengamikila milomo yenu kuzuba nomwaamba cintu. Ndinywe ncobeni nomutambula Zuba kuti libe akati kamazuba aali ciloba aamvwiki, alimwi amumazuba aayo aaitwa kujatikizya ndilyo . . . . (8)
Ncintu cuubauba kubona bana Kristu bakomba mu Nsondo mbobanga balibonyaanga mbantu bakomba zilengwa leza. Eezyo zintu zikonzyana akati ka Kristu a Mithra zibikkilizya zitobela:
• Boonse bobile bakali kutaminina kuba Mufutuli wabantu
• Kuzyala kuzwa ku mulindu utoonedwe, akuswaigwa abeembezi bambelele
• Mwiiyi weendeenda; uyiisya kulijata
• Bakalijisi basikwiiya bali kkumi ababili
• Maleele
• Kuzyalwa mu Nalupale 25 (9)
• Kutuuzyilwa luumuno lwa nyika
• Kuzikkwa mucuumbwe campako yabbwe; kubuka mubuzuba bwatatu
• Mufutuli wamukowa wabantu
• Wakalizyibidwe kuti Mweembezi Mubotu alimwi Mumuni Wanyika; akuzyibwa kuti Ninzila, Nkasimpe a Buumi
• Basyoma muli nguwe bakasyomezyegwa kupona kutamani
Eelyo bana Kristu nibaatalika kubelesya kkalenda lina Juliyasi mukukomba, bakomba zilengwa leza bakabona buyo zintu zisyoonto kapati zibaandaanya kuzwa kubuna Kristu, pele buyo kukaka kwa bana Kristu kuumpila muleli tununkilizyo, eeco ncecaaba mulandu wakusola kugwisya mfulumende. Cimwi caakaamba Tertullian cilaa mulimo, ciyubununa kwiimpana akataa Bana Kristu, bamwi nibaali kukomba mu Nsondo, bamwi bakakomba mu Mujibelo akutondezya kuleya kuzwa kucilengwa caba Juuda (bana Kristu baapositoli aciindi eeco aabo bakacili kubamba Nsabata ya kkalenda lya Bbaibbele):
Inga twayeeyelwa kuba baku Pesiya [Bantu ba Mithraizimu], antela . . . Nkaambo kakuti, cilizyibidwe kuti notupaila tulanzya kujwe . . . Mbweenya, abwalo kuti twabamba buzuba bwa Zuba kuti tusekelele muli mbubo (mukaambo kali kulaale akukomba Zuba), tuli abusena bwabili kuli baabo babamba buzuba bwa Saturn, abalo bapindula cilengwa caba Juuda kabatakubwene kuti bacita boobo. (10)
Eeci caamba kuti kukomba Mujibelo akwalo nkuleya kuzwa kucilengwa caba Juuda cakukomba mubuzuba bwa ciloba bwakkalenda lyakumatalikilo.
Mutayeeyi kuti nkaambo bamwi bana Kristu bakatambula kkalenda lyabakomba zilengwa leza azilengwa zyabo kuti ooku kucinca kwaacitika kakunyina kutongooka kuzwa kubana Kristu bamwi pe. Bana Kristu baapositoli, aabo bakazuunyene muziiyo zyabaapositoli abamwi basololi bamuuya, baakalala kapati nibaabona bukombi bwamituni kabuyaa kunjila mu ekklesia. Kucimwa bana Kristu kwakali mpobwiindide kulutila ncobeni. Mulimo wa Tertullian, wakulemba Apologeticum, wakali wakukwabilila buna Kristu kuzwa kukutundululwa abakomba mituni.
Kaambo keni ncotubelesyela bbala lya Ekklesia kutali lya cikombelo eelyo notwaamba basyomeka bokwa Yahuwah mu makani aankamu ya WLC nkakuti, ibbala lya "cikombelo" talyaambi bwini mbulyaali kwaamba bbala litaanzi lyaci Giliki, "Ekklesia." Mucizuminano Cipya coonse, Ekklesia caamba baabo Bakaitilwa Kuzwa Anze. Ibbala lya "cikombelo," eelyo likulwaizya kubunganya nkamu, aboobo ndibbala lilubide kusandululwa alimwi tiilyakeelede kubelesyegwa pe. Bana Kristu mbambabo ncobeni Baitilwa Kuzwa Anze.Batobeli ba Kristu bamasimpe mbambabo ncobeni Bakaitilwa Kuzwa Anze kuzwa mumbunga zyabupaizi azikombelo zya Bbabbuloni uuwide. Eelyo lwiito lwakuyaamuka Bbabbuloni nolumvwidwe, kunyina naba omwe uceelede kupiluka ku zikombelo zyaku Bbabbuloni amisyobo yiindene yabupaizi.
Tertullian, ooyo wakalaa cipego cabusongo akuyandisya twaambyo tweeleba cintu, wakatondezya musyobo ooyo bapati bankuta mbubaali kupenzyegwa bana Kristu kweelanya abasimilandu. (11) Similandu wakali kutundululwa kusikila wazumina mulandu ngwaakacita, bana Kristu aabo bakazumina kuba "BanaKristu" bakali kutundululwa akupenzyegwa kusikila bakaka kuya kumbele kuba banakristu. Banakristu bakali kutamikizyigwa kucita zitondwa mumukwasyi akulya bana bavwanda, nokuba kuti eeyo milandu tiiyakajanwa kuti yakalicitidwe ncobeni. Kuyungizya boobo, Tertullian wakabona kuti, bakomba zilengwa leza (aabo bakasulaika bana mbubaataali kuyanda) bakali babbivwe kapati cakuti , zitondwa zyamumukwasyi kuli mbabo cakali cintu cicitika nokuba kuti tacizyibidwe!
Tacili cintu ceelede kubana Kristu bamazubaano, tabeelede kubeteka baabo bakainda mukutundululwa akupenzyegwa kupati mumazuba aakainda. Nokuba boobo ceelede kuteelelwa kuti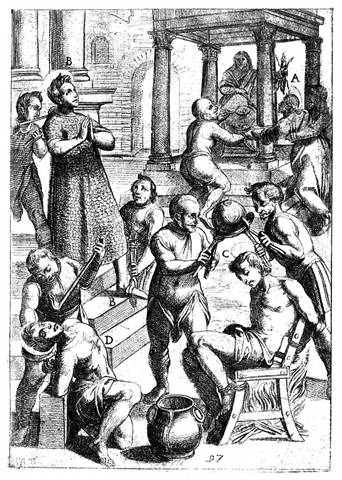 bukombi bwa mituni bwakabamba nzila zyakunjilila mubuna Kristu kakuli kuzwangana akutikaika kwabulowa bwabana Kristu aabo bakajaigwa. Aabo baakaka kulosya nokaba kanunkilizyo kuti balemekezye muleli "wabulemu" kanjikanji bakali kusinikizyigwa kubweza janza lizwide lya tununkilizyo tuvweledwe amasizi aabbebba mulilo. Kuti naa muntu ooyo naakalosya tununkilizyo ooto tuyaka mulilo nkaambo kakupya kutunwe nokuba kulosya nkaambo kakuti tunwe twakamanina kupidilizya, bakomba zilengwa leza bakali kusekelela kuti kulemekezya kweelede lino kwapegwa kumuleli. (12)
Bana Kristu bakali kulangilwa kwaabila tununkilizyo kuli baleza baba Loma. "Mipailo kuzilengwa leza zyamulengalenga mumazuba ngozyaapedwe, cakali cibeela cakukomba zilengwa leza zyamulengalenga." (13)Bamwi bayiide bamazubaano balazumina kuti, "Inzya eelyo Nsabata yabuzuba bwaciloba niijanwa kubelesya kkalenda lya Bbaibbele, isikila mumazuba aayindene; pele coonse ncayanda kuli ndiswe Yahuwah nkubamba buzuba bwa ciloba bwa Nsabata kufumbwa kkalenda libelesyegwa." Lusyomo lwamusyobo ooyu luyubununa kubulila luzyibo lwazintu ziyandika. Mumvwiki yabaleza bazilengwa leza kuli baleza bali ciloba balibonya aabo bana Kristu baapositoli mbibaazyi kuti baiminina kukomba madaimona. Mangwalo alizumenene kuti kukomba zilengwa leza nkukomba madaimona: "Pele Ime ndaamba kuti, zintu eezyo Banamasi [bakomba zilengwa leza] nzyobatuuzya, batuuzyila madaimona kuleka Yahuwah: alimwi Ime inga nsyeeyanda kuti nywebo mukombe madaimona." (14)
Cifwanikiso cilaatala aawa (15) cijanwa mubbuku lya Tortures and Torments of Christian Martrys akutondezya muna Kristu, mucifwanikiso A, kasinikizyigwa kubweza masizi aayaka mulilo.(16) Mabala aali mujungusi lya cifwanikiso aamba kuti: "Uujayigwa janza lyakwe kalizulide tununkilizyo tuvweledwe masizi aayaka mulilo, alimwi nkaambo kakuumpwa natapaula tununkilizyo, waambwa kuti wapa cituuzyo ku mutuni." Myeengwe iikoya ndabo iikosolana boobu X, yiiminina leza daimona wacilengwa leza wiitwa zina lya Jupiter.(17) Kunyina muna Kristu wamasimpe, kuti kayanda kuvwuna buumi bwakwe wakalikukonzya kutuuzya tununkilizyo mubuzuba bwa leza ooyu, nokuba bwa Saturn – nokuba kuti buzuba bwa ciloba bwa Nsabata mumwezi ooyo nibwakali kusikila mubuzuba bwa Saturn. Kucita boobo inga nicaapa kuti alangikaanga wazumina kuti Saturn ngo "leza" wabuzuba oobo.
Nzila zyama Kkalenda zijatikizya tunji kwiinda mbozyiteelelwa. Buzuba bwini muntu nakomba mbobuyubununa Leza ooyo ngwakombwa. Bana Kristu bataanzi bakalizyi kabotu kuti kukomba ooko kuyeeme akkalenda lyabakomba zilengwa leza, kwakali kupa bulemu kuli leza mutuni. Kukomba mubuzuba bwa kkalenda litobezya mwezi azuba antoomwe lya Mulengi, bakali kulitondezya kutobela Eloah wa Kujulu.
Kuzumina kkalenda lyabakomba zilengwa leza kwa Bana Kristu tiikwaacitika mubuzuba bomwe bwalo pe. Bamwi bana Kristu bakalezya mukampango komwe, alimwi bamwi mukampango kambi. Bamwi bakalamatila kkalenda litobezya mwezi azuba, kakuli bamwi bakatobela Nsabata iitobezya mwezi, pele kabatobela aNsondo ayalo. Alimwi bamwi bakabamba oonse obile mazuba aa Mujibelo amu Nsondo, kakuli bamwi kabakomba mu Nsondo buyo. Kupyopyongana kwamusela omwe kwakaya kumbele mumusela uutobela.
Muntaamu ili yoonse yabupoopo, yakutambula misyobo yakukomba zuba, akukazya kukomba mu Nsondo, kwakali kukazyana akataa bana Kristu bakasimpe. Aabo bakali kusyomeka kuli Kristu ajwi lisalala lyokwa [Yahuwah], bakaya kumbele kubamba Nsabata ya [Simalelo] kweendelanya mbuli mulawo, alimwi kweendelanya ajwi lyokwa [Yahuwah], eelyo libikka Nsabata kuti ncitondezyo ca [Yahuwah], Mulengi wamajulu anyika, wiimpene ali baleza boonse. Aaba bakaya kumbele kukazya misyobo yoonse yakukomba zuba. Bamwi bakatobela nzila eeyo, kapati aabo bakali Kujwe, akubamba Nsabata a Nsondo. Pele aabo bakali kumbo bakali kulelwa a Loma akweendelezyegwa a cikombelo ababbishopo baku Loma, bakazumina buyo Nsondo ilikke akwiibamba. (18)
Nkaambo kakuti makkalenda akaliimpene, eeco cakajatikizya zibeela zyabuumi zyoonse. Aabo batakayandide mumyoyo yabo kutobela kasimpe kasalala, bakalilekelela akutobela zilubide. Basicikolo basyoma kuti Eusebius waku Caesarea, wakali mulembi mutaanzi wakalemekezya zina lyabukombi bwazilengwa leza lya "Nsondo" kuti lyuubaubile bana Kristu. Walo wakati kwaamba buzuba bwa dies Solis, Nsondo:"muli mbubo Zuba lya Bululami lyakaimpukila amiiya yesu." (19) Wakaya kumbele kulemba kuti wakabona "busyu bwa bulemu bwa Kristu, akubona buzuba bwa mumuni Wakwe." (20)
Cilembedwe ncibakaamba banaKristu mbubaapinduka kuya kukkalenda lyabakomba zilengwa leza, cakayobolwa akulembwa muzyuumbwe zinjaanji. Cimwi cabuna Kristu cilembedwe cijatikizya dies Mercurii (Buzuba bwa Mercury. Buzuba nicaalembwa eeco, busyomwa kuti bwakali A.D 291 nokuba 302 (21) Acimwi cilembedwe cabuna Kristu cakai cakuti, cimwi cakaindi loko cakajanwa ku Loma, caambilizya dies Veneris (Buzuba bwa Venus). Caandaanya cilembedwe eeci ncakuti cililembedwe buzuba buna Juliyasi abuzuba bwa kkalenda litobezya mwezi azuba antoomwe! Buzuba A.D 269, caamba kuti:
Mukulailila kwa Claudius a Paternus, mubuzuba bwa Nones bwa Vwumbi Pati, mubuzuba bwa Venus, alimwi mubuzuba bwa makumi obile abwane bwamwezi uutobezya mwezi, Leuces wakabikka ciibalusyo eeci amwanaakwe muyandisi Severa, aku Muuya Uusalala Wako. Wakafwa kalaa myaka 55, myezi 11 amazuba aali kkumi yakuzyalwa.(22)
Buzuba bwa "Nones" ngu Vwumbi Pati 5, oobo bwakasikila mubuzuba bwa Venus, Bwasanu (Friday). Mumwezi ooyo, oobo buzuba bwakali kweendelana abuzuba bwa makumi obile abwane bwamwezi, nokuba bwa "Buzuba Bwabili" mumvwiki ya Bbaibbele.
Ooku kucenguluka kuzwa kubuna kristu bwa baapositoli, kuya kubuna Kristu buvwelene a milazyo yakkalenda lya bakomba zilengwa leza kwakaboolela mukaambo kakubula luzyibo luliko mazubaano kujatikizya kkalenda lyakasimpe lya Mulengi. Imvwiki yabukombi bwazilengwa leza iizinguluka kakwiina kulekezya isikila buyo aciindi cimwi kupiluka mumisela iili musyule, kutegwa yaambwe kuti yakaliko lyoonse. Twaambo twamisela tujatikizya kkalenda lina Juliyasi, twakalubwa alimwi lino tubelesyegwa ntwaambo "tutabilila" Mujibelo kuti nje Nsabata ya Bbaibbele: ooku nkokwaamba kuti imvwiki yamazubaano iina Gregory yakali kuzinguluka lyoonse mumazuba aali ciloba aboobo mvwiki azyalo zyakali kwiinduluka kuzinguluka. Mujibelo, aboobo, mweelede kuba nje "Nsabata yabuzuba bwa ciloba" ya mulawo wane.
Bakatolika a Basikukazya bakomba mu Nsondo, buzuba butaanzi bwa mvwiki iina Gregory, "mbobumboni" bwakuti Nsabata mbuzuba bwini bwa ciloba bwa Nsabata ya Bbaibbele. "Kuti Mujibelo kiitali Nsabata yamasimpe, nkaambo nzi Saatani ncanga walikatazya kubaa bantu bakomba mu Nsondo?" Ooku kweenwa munzila zyobile eezi kwakayumya kutondezya kuti aabo babamba Nsabata ya Mujibelo beezyeezya kuti Mujibelo nje Nsabata yamu Bbaibbele. Nokuba boobo, tusimpe twamisela tulamunika mumusinze wakulubila azilengwa zyabantu akutondezya bukombi bwazilengwa leza oobo buli mumazuba aakukomba aamazubaano, Nsondo a Mujibelo.


---
(1) R. L. Odom, Sunday in Roman Paganism, (New York: TEACH Services, Inc., 2003), p. 202.
(2) Eviatar Zerubavel, The Seven Day Circle, (Chicago: University of Chicago Press, 1985), p. 22; Ignatius, Epistle to the Magnesians,(The Ante-Nicene Fathers, Grand Rapids, Michigan: W. B. Eerdmans, 1956, James Donaldson and Alexander Roberts, eds.), Vol. 1, pp. 59-65.
(3) See On the True Doctrine, translated by R. Joseph Hoffmann, (New York: Oxford University Press, 1987).
(4) "Celsus the Platonist,"Catholic Encyclopedia, NewAdvent.org.
(5) Odom, op. cit., p. 54.
(6) Origen, Against Celsus, book 6, chapter 22 in The Ante-Nicene Fathers, (New York: Charles Scribner's Sons, 1913), Vol. 4, p. 583.
(8) Tertullian, Ad Nationes, Book 1, Chapter 13 in J. P. Migne, Patrologiæ Latinæ Cursus Completus, (Paris, 1844-1855), Volume 1, columns 369-372.
(9) While Christ was not born on Dec. 25, it remains modern Christendom's "official" birthday for the Messiah.
(10) Tertullian, Apologia, chap. 16, in J. P. Migne, Patrologiæ Latinæ, Vol. 1, cols. 369-372; standard English translation in Ante-Nicene Fathers, (New York: Charles Scribner's Sons, 1913), Vol. 3, p. 31.
(12) Antonio Gallonio, De SS. Martyrum Cruciatibus, 1591. Published in English: Tortures and Torments of the Christian Martyrs, A. R. Allinson, trans., (London: Fortune Press, 1903), p. 143. The intent of the book was the "edification of the faithful" and published with the approval of the Roman Catholic Church.
(13) Odom, op.cit., p. 158.
(15) This illustration was a copper-plate engraving done by Antonio Tempesta of Firenza (Florence) taken after the designs of Giovanni de Guerra of Modena, painter to Pope Sixtus V.
(16) Gallonio, Tortures and Torments of the Christian Martyrs, op.cit., p. 138.
(17) Jupiter's Day, dies Jovis, corresponds to the modern Thursday.
(18) A. T. Jones, The Two Republics, (Ithaca, Michigan: A. B. Publishing, Inc., n.d.), pp. 320-321.
(19) Eusebius, Commentary on the Psalms, Psalm 91 (Psalm 92 in A.V.), in J. P. Migne, Patrologiæ Græccæ Cursus Completus, (Paris, 1856-1866), Volume 23, column 1169.
(20) Eusebius, Proof of the Gospel, Book 4, chapter 16, translated by W. J. Ferrar, Vol. 1, p. 207 as quoted in ibid.
(21) E. Diehl, Inscriptiones Latinæ Christianæ Veteres, (Berolini, 1925), Vol. 2, p. 118, #3033.
(22) Ibid., p. 193, #3391. See also, G. B. de Rossi, Inscriptiones Christianæ Urbis Romæ, Vol. 1, part 1, p. 18, #11.