Mainza nceciindi cibotu loko camwaka kubantu banji. Mazuba aazwide kumweka zuba; nyika , niisyuuka abuumi bupya.. Maluba, zisamu zisyuuka, twana twabanyama: zyoonse zilangika aanga zyaambilizya kuti lino mupeyo uutontola mulamfu wainda.
Kwiina cilengwa ca Mainza cimbi cizwide kusekelela buumi bupya mbuli Isita. Kuzwa kutwana twabanyama, kuya kumayi aa Isita akuweza mayi ciindi ca Isita, kusikila kuzicitwa mu Nsondo nolipasuka zuba azimwi zinjaanji, Isita ncilengwa ciyandwa abuleya.
Nsondo ya Isita ncecintu cipati cibonya mwaka wabukombi bwaantangalala bwa baKatolika baRoma eelyo nobasekelela kubuka kwa Jeesu Kristu kuzwa kubafu.
Kuzwa mu Nkatikisima yabo:
Isita teesyi buyo pobwe akati kaamwi, pele ndi "Pobwe lya mapobwe," "iKulemenena kwakulemenena," mbuli buyo Ukkalisiti mbwali " Sakalamenti lya masakalamenti" (iSakalamenti Lipati).
Athanasius musaante wiita Isita kuti " Nsondo Mpati" alimwi mbunga zyabupaizi zyakujwe ziita Mvwiki Isetekene kuti "Mvwiki Mpati." Maseseke aaKubuka kuzwa kubafu, mwalo Kristu mwaakasyodola lufu . . . .(Catechism of the Catholic Church, Part 2, Sec. 1, Chapter 2, Article 1, #1169.)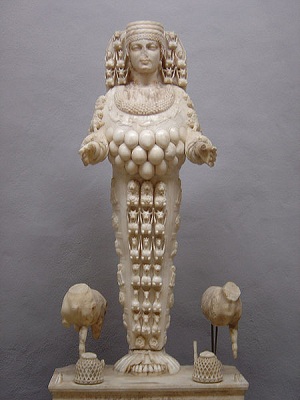 Matalikilo aa Isita, nokubaboobo, ayubununa kuti ukunkulikila kuzwa kubukombi bwa zilengwa leza bwansiku loko. Kaindi kasyoonto kwiinda zambangulwe lya meenda, Nimrod wakainduluka kutalisya kukomba mituni munyika. Naakafwa, Nimrod wakasumpulwa mbuli leza wazuba mutaanzi. Mukaintu wakwe Semiramus, wakaitwa kuti "mwami mukaintu wajulu". Nzubo zinjaanji zyakaya kumbele kukomba mituni yabakomba zilengwa leza bataanzi mumazina aayindene. Kubana Egipita , Semiramus wakali Isis. Kubana Bbabbuloni wakali Beltis, kweelanya aleza, Bel. Kubana Kkenaani wakali Astarte. Bana Siliya bakamwiita kuti Ishtar.
Kukomba baleza bakaintu kwaajetene aamasabe aakukomba mituni mukubamba mazyalane. Eeyi micito isofwaazya yakacitwa abana Isilayeli nibakali mubuzangi. Yahuwah wakasalazya akukakasya muna Isilayeli uli oonse kusangana mumapobwe aabakomba zilengwa leza.
"Hena tamubwene nzyobacita muminzi ya Juuda amumigwagwa ya Jerusalema? Bana batebba nkuni, bamawisi bakutula mulilo, alimwi bamakaintu bakanda busu, kuti babambile tunkwa kumwami mukaintu wajulu; alimwi batilila zyaabilo zyakunywa kubaleza bamwi, kuti batalisye Ndime kunyema." (Jeremiya 7:17-18, NKJV)
"Alimwi Wakati kuli ndime, 'Cenguluka alimwi, ubone zisesemyo zipati loko nzyobacita.' Mpoonya wakandileta kumulyango wakunyika lya . . . ŋanda ya [Yahuwah]; mukutyompokelwa kwangu, bamakaintu bakalikkede kuya kaboomoka Tammuzi." (Ezekiya 8:13-14, NKJV)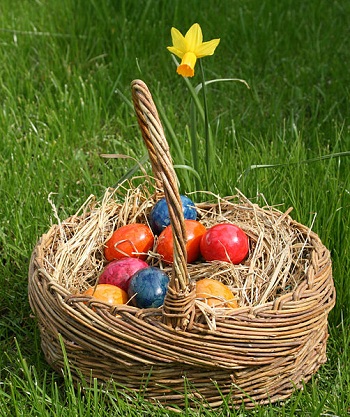 Isita wa mazubaano tuukwe cibeela mubukombi busalala bwa Julu. Zyoonse zilengwa zyawo nzyabukombi bwa zilengwa leza.
Tusulwe amayi alambidwe misyobomisyobo ayiminina luzyalano.
Tunkwa tweengedwe mpanda twakali "tunkwa" twaabilwa mwami mukaintu wajulu.
Mazuba aali makumi one aakoomoka Tammuz lino ngamazuba aali makumi one aa Lenti aasikila a Isita.
Zicitwa nolipasuka zuba zyakalikucitwa abapaizi bazilengwa leza mukulemekezya leza zuba.
Kusekelela Isita takulemekezyi lufu akubuka kuzwa kubafu kwa Mufutuli. Kutola cibeela mumicito yabakomba zilengwa leza nkulemekezya Saatani.Taakwe mulwi wakuwiituluka mazina aabuna Kristu uunga wasalazya Isita kuzwa kubukombi bwazilengwa leza nkuuzwa.
Isita kwiinda kuba cintu cabukombi bwazilengwa leza ciinda kunyonganya ulicengeezya kuba wa bunaKristu. Cintu ciyubilide kunze a ciwa ceebeka, Isita ncivwunisyo atalaa kubeja kupati loko kwa ciindi coonse: kucinca kkalenda kwalo kusiside buzuba bwini bwa kubuka kuzwa kubafu abwa Nsabata yini ya buzuba bwaciloba.
Mbuli myaka mboyali kuyaa kwiinda abana Kristu bataanzi kabafwa, kukomba zilengwa leza kwakatalika kusofwaazya lusyomo lwakali kusalala aciindi cimwi. Cikombelo caRoma, cilyato kunguzu zipati loko, cakayandaula nzila yakuyungizya lukwakwa lwaco.
"Kutegwa ajatanye Bakomba zilengwa leza aBuna Kristu, Roma, mbuli makanze aakwe lyoonse, wakabikka nzila zyakuswaanya mapobwe abuna Kristu aaBukombi bwa zilengwa leza, alimwi, kwiinda mukucinculula kkalenda cakupelenga, tiicakali cintu cikatazya kujatanya maanza akataa buna Kristu - lino bwalo bwakabbide mukukomba mituni, aBukombi bwa zilengwa leza, amunzila zinjaanji kuti bajatane mumaanza . . . .Ooku kucinca kkalenda kwaatambulwa cakusekela kupati kujatikizya Isita akuletelezya zinjaanji. Kwaaleta cikombelo antaamu yakusofwaala kumaninide akubulilalyo lusyomo . . . ." (Alexander Hislop, The Two Babylons, pp. 105-106.)
Ooku kucincwa kkalenda kwaacincilizya abuzuba bwakukomba. Eeci ncecizuminwa aba Katolika ba Roma balo batondeka kuli ncico kuti ncitondezyo canguzu zyabo.
"Nsondo . . . nkulenga kumaninide kwa Cikombelo ca Katolika." (American Catholic Quarterly Review, January 1883)
"Basikuzazya bayeeya kuti mulimo wabo kusetekanya Nsondo. Nkaambo nzi? Nkaambo Cikombelo ca Katolika mbocibaambila kuti bacite oobo. Tabakwe akaambo kambi . . .Uutalisya mulawo wa Nsondo . . . nciKombelo ca Katolika." Ecclesiastical Review, February 1914
Bishopo wa Katolika umwi wakaindilizya mukwaamba kuti:
"Cikombelo ca Katolika ncicaabamba mulawo ngotusetekanyila Nsondo. Cikombelo cakabamba mulawo ooyu liya iBbaibbele kalilembedwe kale kaindi. Aboobo mulawo ooyu tuuli muBbaibbele. Cikombelo ca Kat[olika] tiicakagwisya biyo Nsabata, pele amapobwe oonse aabuJuuda." (T. Enright, Bishop of St. Alphonsus Church, St. Louis, Missouri, June, 1905, emphasis supplied.)
Pobwe lyabana Israeli lyakakosolwa amulawo ooyu mukweengelela Isita lyakali lya Pasika. Bana Kristu bataanzi boonse bakabamba mapobwe a Yahuwah mbuli mu baLevi 23. Bana Kristu bakageme kuzilengwa leza bakacili kuyanda kusekelela Isita liya banaKristu baapositolo, kabacijete lusyomo lusalala, kabacibamba pobwe lya Pasika.
"Kuzwa kumusela wamyaanda yobile yamyaka Kazyedwe Mufutuli kwakali kwiimpana mumizeezo yabuzuba bwakusekelela Pasika (Isita) ciibalusyo cakupenga kwa Mufutuli (lufu, kuzikkwa akubuka kuzwa kubafu). Mucito wansiku loko ulangika kuti wakali wakubamba buzuba bwakkumi a wone (buzuba bwa Pasika), bwakkumi a osanwe, bwakkumi acisambomwe bwamwezi uutobezya mwezi kutabikkila maanu abuzuba bwamvwiki akkalenda lina [Juliyasi] mpobusikila mumazuba aaya mwaka amwaka. Bbishopo ba Roma, mukuyandisya kutalisya Nsondo kuti ibe pobwe, bakabikka mulazyo wakuti kusekelela kwaamwaka kweelede kuba muli Bwasanu, Mujibelo, amu Nsondo iitobela buzuba bwa kkumi awone bwa mwezi. . . .Ooku kuzwangana kwakasikila myaanda yobile yamyaka, kusikila [Muleli] Constantine naakanjila akati mucibeela caba Bbishopo ba Roma akukosozya nkamu imwi." (Robert L. Odom,Sunday in Roman Paganism, p. 188, emphasis supplied.)
"Ooku kukwelanakwelana kwakanyonganya zikombelo zyaku Asia muciindi ca Bbishopo wa Roma Victor walo wakapenzya zikombelo eezi nkaambo kakutobela 'buzangi bwa buzuba bwa kkumi awone' mbubakali kubwiita, mukwaamba pobwe lya Pasika. . . . Buzuba bwa Isita mumazuba aazya tiibwakaciyeeme a kusanyangula kwa baJuuda".(Grace Amadon, Report of Committee, Part V, Sec. B., p. 17.)
Nceeci cipati ncowiiminina Isita. Nsondo nciibambilwa kuti mbuzuba bwakukomba nkaambo ka Isita Nsondo! Kwaambwa kuti mbobuzuba Mufutuli naakabusyigwa kuzwa kubafu. Citobezya waawa, kwaambwa kuti buzuba busolweda Isita Nsondo, Mujibelo, mbobuzuba bwa Nsabata ya ciloba.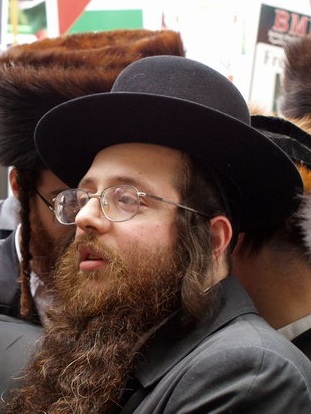 BaJuuda bamazubaano bakomba Mujibelo, kutali muNsabata yabuzuba bwaciloba ya Bbaibbele. Nokubaboobo, basicikolo banaJuuda balazumina kuti kkalenda libelesyegwa sunu talikonzyene alyakabelesyedwe muziindi zya Bbaibbele:
"Mwezi Mupya , aNsabata kumatalikilo zyakayeeme, alimwi ziciyeeme akuzinguluka kwa mwezi." ("Holidays," Universal Jewish Encyclopedia, p. 410.)
BaJuuda batondeka akupenzyegwa kunji kwaatobela Muswaangano waku Nicea mukubikka ambali kusanyangula ciindi kwa baJuuda kuti nkakaambo ncobatacibelesyi kkalenda lya Bbaibbele.
"Kuganta mwezi mupya . . .kukonzya biyo kucitwa aba Sanhedrin. Muciindi ca Hillel Wabili [myaanda yone katanazyalwa Mufutuli], . . . baRoma bakakasya cilengwa eeci." ("The Jewish Calendar; Changing the Calendar," www.torah.org.)
Basicikolo banaJuuda balizyi kuti buna Kristu bwakasiya matalikilo aabo amuBbaibbele liya Isita wakukomba zilengwa leza niwakabikkwa mucibaka ca Pasika wakasimpe wini.
"Kumuswaangano wa Nice [Nicea] cijatanya bunaKristu amatalikilo aabo cakakosolwa. Pobwe lya Isita kusikila ino lyakasekeledwe ziindi zinji a Pasika waba Juuda, alimwi kusekelelwa kwalyo mumazuba aasanyangulwa akugantwa aba [Sanhedrin] mu Judæa; pele mumazuba aazya kusekelelwa kwalyo kwakali kunokuzandukide kkalenda lyaba Juuda.
"[Muleli Constantine wakati], 'Taceeleli kuti pobwe lisetekene atalaa oonse litobele zilengwa zyaba Juuda. Kuzwa ino tutabi ancotumvwana abantu bacima aaba; Mufutuli wesu wakatutondezya nzila imbi. Inga kaciyakuba cintu citufubaazya kuti baJuuda nibali kukonzya kuluula kuti tatukonzyi kusekelela pobwe lya Pasika kakutakwe lugwasyo lwamilawo (yakusanyangula [ciindi]) lwabo.' " (Heinrich Graetz, History of the Jews, The Jewish Publication Society of America, Vol. II, pp. 563-564, emphasis supplied.)
Masimpe ngakuti, Isita ngwa kubeja kwini. Teesyi mbobuzuba Mufutuli naakabuka kuzwa mucuumbwe nokuba Mujibelo kuti nje Nsabata yaBbaibbele. Isita kwa lyoonse wakali mbuzuba bwabupaizi akusekelela mazyalane abasizilengwa leza. Wakabikkwa mucibaaka ca pobwe lya Pasika lya Yahuwah kumuswaangano wa Nicæa mumyaanda yamyaka yone liya Cikombelo ca Roma nicakayanda kubikka ambali kujana ciindi kwaba Hebrayo.
Lino, mumusela wamamanino uuno, kasimpe kaya kubambululwa. Boonse bayanda kutondezya kwabo kulumba lufu lwa Mufutuli bayoocita oobo mubuzuba mbwaakafwa: Pasika. Eeci cikonzya biyo kujanwa kwiinda mukkalenda lya Kumalengelo. Kufumbwa kutobela kumbi nkupa bulemu kuli Saatani, walo uulibikka mukukazya Julu.
Sunu Ulakonzya kusala buzuba bwiiminina nzyosyoma: Pasika nokuba Isita.
Ulakonzya kusala singuzu ngoyanda kupa bulemu akukomba: Mufutuli nokuba sinkondonyina Wakwe, Saatani.
Ulakonzya kusala buzuba, bujanwa mukkalenda, ndyopeda kukomba.
Kusala nkukwako.