"Alimwi bakakomba simwaaba akaambo kakuti wakapa nguzu zyabweendelezi kumunyama: alimwi bakakomba munyama ooyo amajwi aakuti: "Ino nguni uuli mbuli munyama ooyu, alimwi ino nguni uukonzya kulwana anguwe?" Lino wakapegwa mulomo wakuti aambaule zyintu zipati akusampaula Yahuwah, alimwi anguzu zyakuti abweze ntaamu yabweendelezi kwamyezi iili makumi one ayibili. Eelyo wakaasamuna mulomo wakwe akutalika kusampaula Yahuwah, kusampaula zyina Lyakwe aŋanda yakwe, alimwi abaabo bakkala kujulu.Alimwi wakazumizyigwa kulwana basalali akubazunda, alimwi wakapegwa nguzu zyakweendelezya misyobo yoonse, mikowa yoonse, milaka yoonse alimwi amasi oonse. Alimwi boonse aabo bakkala anyika bayoomukomba, aabo kunyina akati kabo naba omwe uujisi zyina lyakwe kalilembedwe mubbuku lyabuumi lya Mwanaambelele ooyo wakajaigwa kuzwa kumalengelo aanyika". (Ciyubunuzyo 13:4-6, 8, KJV)
Eeci cishinshimi, cilembedwe mubbuku licaalizya lya Bbaibbele, nciyubunuzyo cilungumene kututondezya ciindi cizya mumazuba masyoonto kumbele lyesu. Cilungulula nkondo yamamanino iilwanwa akataa nguzu zya Bululami anguzu zya Busofwaazi atalaa makani aakukomba.
Masimpe kuti nkondo yakulwanina makani aakupaila ilalibonya muzishinshimi zinjaanji zyakumamanino aaciindi, nkabela eeci ncecaambilizya kuti kuli cintu cimwi ciimpene; kuli misyobo yalusyomo yobile iilwanina kukombwa eeyo yatakali kulibonya musyule lyaciindi mu Bupaizi bwa Nyika.
Ooku kuzwangana inga kwabeda buyo atalaa buzuba bwakupaila, nkaambo kwiinda mubuzuba oobo muntu nakomba mwakonzyela kutondezya mbwatobela leza ooyo ngwakomba. Yahuwah Lwakwe wakalomya kwaambilizya buzuba oobo Walo nayelede kukombwa eelyo walo nakombelezya kwaamba kuti:
Buzuba bwaciloba mbuzuba bwa Nsabata yokwa Yahuwah Elohimu wako. (Langa Kulonga 20:8-10).
Mumyaka misyoonto yakainda, kwakatalika kuyaa kulibonya mumuni uuyungizya kutondezya Nsabata, ooyo wakayubununa kasimpe kakalubwa kwaciindi cilamfu loko: aako nkasimpe kakuti Nsabata yamu Bbaibbele tiikonzyi kujanwa mukkalenda lyamazubaano lyakukomba mituni. Pele muukubelesya buyo kkalenda lyansiku lyaba Hebulayo, mukkalenda lyaku Malengelo, oomo mulikke mwiikonzya kujanwa Nsabata yamasimpe. Kuli kukazyana kunjaanji kwakamvwika ooko kuyanda kulesya kasimpe kapya aaka katilimuna myoyo. Bamwi bantu balundukila kuli bamapasita babo kabayandisya kubuzyilila kuti: "Hena eezi zintu zili mukasimpe aaka zili masimpe?" Bamwi bantu balikopedwe mumizeezo yabo nkaambo kakuzambailwa mumizeezo yabo atwaambo tunjaanji boobu. Zintu zilembedwe zinjaanji azipekupeku zyakabambwa, zyakataminina kuti kuli "kulubila" mulusyomo lwamasimpe lwa Nsabata iitobezya Mwezi-aZuba.
Pele kuti muntu wasanyangula Mangwalo kabotu-kabotu amoyo woonse, eeco ncecikonzya kumuyubunwida kasimpe keni. Kulangila mu mumuni wa Mangwalo, oobo "bumboni" bupedwa abaabo bakazya Nsabata iitobezya mwezi-azuba bujanwa buyo kuti bwalo mbobuteendelani aMangwalo, nokuba tusimpe tujanwa mumisela yakainda a mubweende bwazintu nzyacita Yahuwah mumilimo Yakwe.
Ootu twaambo tutobela tuli kkumi, ntwaambo tutwangila makanaa Nsabata iitobezya Mwezi aZuba, abwiinguzi bupedwe kukaambo komwe-komwe.

KUTWANGA #1: "Kuti Nsabata iitobezya mwezi-azuba niyali yamasimpe, nkaambo nzi swebo ncitwatakiimvwide kaindi? Eeci tacikonzyi kuba cintu ciluleme nkaambo Yahuwah takonzyi kulekela Nsabata kuti isweeke boobo akulubwa!!"
BWIINGUZI: Nkaambo kakuti Nsabata ilayandika kapati, bantu banjaanji babelesya kutaminina kwamusyobo ooyu. Nokuba boobo, ooku nkutaminina kulubide akulubila lyo. Mangwalo lwawo ashinshima kuti Nsabata yakasimpe iyoolubwa.
Yahuwah wakali mbuli sikondoma. Wakadilimuna cikombelo Cakwe, Walo wakamwayaula busena Bwakwe bwakuswaanganina; Yahuwah wakapa kuti mapobwe Aakwe ngaakasalide aNsabata zyakwe kuti zilubwe mu Ziyoni. (Langa Malilo 2:5-6).
Eelyo kasimpe nokatakumbatilwi mbuli mbokuyandika, Yahuwah ulakagwisya akukayobweda kulaale kutegwa kakoongole. Eelyo bana Kristu bataanzi nibakanyonganya lusyomo, akutalika kuyaamina kukukomba mituni, Yahuwah Lwakwe wakapa kuti Nsabata zilubwe akati kabo.
Ime njoopa kuti nyika ikabule lumwemwe, mapobwe aayo ayoolesyegwa, Myezi Mipya yayo, aNsabata zyayo – Woonse mapobwe aayo aakasalidwe. (Langa Hoseya 2:11).
Pele cisyomyo ncakuti, kumamanino aciindi cicaalizya, kasimpe kayoojokolosyegwa akubambululwa:
"Nkaambo kakuti bantu Bangu bakandiluba Ime, . . .bakalinontola munzila zyabo, kabazeleemba akwiingaila kuzwa munzila zyansiku . . . ." (Jelemiya 18:15, KJV)
Mboobu mbwaamba Yahuwah: "Koimikila munzila ubone, Alimwi ubuzyilile nzila zyansiku, oomo muli nzila mbotu, Alimwi webo weende munzila eeyo; Nkabela webo uyoojana kulyookezya kwa muuya wako. (Langa Jelemiya 6:16.)
" Aabo bamwi bazyila akati kenu bayooyakulula masena aansiku aakadilimunwa; webo uyooyaka musemo wamisela minjaanji; alimwi webo uyakwiitwa kuti nduwe Oobambulula Cakalubide, Oojokolozya Nzila zya Kukkalila mumo. Kuti webo wazyola matende aako akulilesya kulikkomanisya zyako mubuzuba Bwangu busetekene; akwiita buzuba bwa Nsabata kuti ncintu cikkomanisya . . . ." (Izaya 58:12, 13, NKJV)

KUTWANGA #2: "Mvwiki iizinguluka akupiluluka kumatalikilo, yakatusikila kuzwa ku Malengelo. Mujibelo mbozuba bwaciloba bwamvwiki eeyo, aboobo nje Nsabata yamasimpe!"
BWIINGUZI: Ciindi lwaco kucigama cilazinguluka kaciya kumbele lyoonse. Nokuba boobo, kuli misyobo yiindene ya kupima ciindi ciya kumbele lyoonse. Mulongo wamvwiki uutakwe kasena wakanjizyigwa mukkalenda lyaku Bbabbuloni mumyaanda yamyaka kataninga zyalwa Mufutuli. Woonse makkalenda aansiku akalaa mvwiki ziinduluka kutalika kumatalikilo aamwezi mubuzuba butaanzi bwa Mwezi Mupya, nokuba ciindi comwe amwaka kumamanino aamwaka uuyanda kwiinda.
Mu kkalenda lilaa mulongo wamvwiki zitalikila kumatalikilo aamwezi, mazuba aamvwiki lyoonse alasika mubuzuba mbweenya bwaakkalenda bwa lusele kubalila kuzwa kumatalikilo aamwezi, bwakkumi abwasanu, bwa makumi obile abwabili, abwamakumi obile afuka bwa mwezi.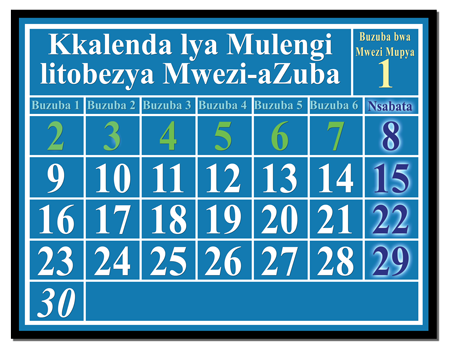 Mangwalo alitabilide kkalenda lyamusyobo ooyu. Ncintu ciyandika kapati kuti lyoonse mu Mangwalo nokupegwa buzuba bwakugaminina nokuba kwiinda mumbali, buzuba bwa Nsabata yabuzuba bwa ciloba, lyoonse oobo buzuba busikila muli bwa lusele kubalila kuzwa kumatalikilo aamwezi, bwakkumi abwasanu, bwa makumi obile abwabili abwa makumi obile afuka. Eeci ncecintu citutondezya kuti Kkalenda lya Bbaibbele litobelezya mwezi uulibonya ameso oomo mwalo mazuba aamvwiki naasikila mumazuba ngeenya aamwezi.

KUTWANGA #3: "Mwezi wakalengwa mubuzuba bwane! Ncobeni inga tiiwakonzya kupima Nsabata nkaambo tiiwakalengwa kusikila mu Buzuba Bwane bwa mvwiki yaku Malengelo!"
BWIINGUZI: Ooku kukazya boobu, kugeme buzuba buli boonse mbuli Mujibelo a Nsabata iitobezya mwezi azuba. Mujibelo mbuzuba bujanwa buyo mukkalenda lyakaindi lina Juliyasi, kkalenda lya bakomba mituni, amukkalenda lina Gregory, kkalenda lya poopo. Woonse obile makkalenda aaya, lina Juliyasi akkalenda lina Gregory, makkalenda aatobezya zuba luzutu. Kuti mimuni eeyo yakalengwa mubuzuba bwane, kiitakonzyi kubelesyegwa kupima akubamba ciindi antoomwe, nkokuti buzuba bwa Mujibelo abwalo bweelede kusowelwa ambali, nkaambo kkalenda lina Gregory liyeeme azuba kubalila ciindi.
Masimpe ngakuti, izuba amwezi antoomwe zyakalengwa kwiinda munguzu zya Bulengi. Zyakalengwa eelyo muzeezo ookwa Yahuwah niwakayeeya akuzyaambilizya kuti zilengwe. Yahuwah wakalenga koongola muzintu zyoonse nzyaakalenga. Adamu a Eva, mbamwi akataa mikonzyanyo yabaabo bakalengwa kabali bapati kale. Adamu taakalengwa kuti abe mbuli kana kacili mwida kataninga sima nokuba mwana muvwanda uuzyedwe pele uutakonzyi kulisunga mwini; pele wakalengwa kali mwaalumi uukomenede wakakola kale. Mbweenya, abalo bayuni abanyama tiibakalengwa mbuli mayi aataninga konkonwa nokuba twana twabanyama tucoofweede tuciyanda kubambililwa pe.
Mbweenya mbuli muntu uubamba nkoloko mbwabikka ciindi ciluleme ankoloko mpya, awalo Mulengu wesu wakabikka mwezi abusena aawo mpuwakeelede kupima ciindi munzila iiluleme kusikila ciindi cino akuya kumbele kuzwa kuciindi eeco. Eelyo Yahuwah naakalenga zuba, Walo wakalibikka abusena buligaminina zuba: abusena aawo buli kulaale anyika kuti lipe kukasaazya kweelela anyika; kutali munsimunsi kapati nkaambo inga lyaumpisya nyika, alimwi kutali kulaale kapati nkaambo inga kwatontolesya anyika. Walo wakabikka mwezi kabotu-kabotu alimwi acibaka ceelede kutegwa ukonzye kupima ciindi Cakwe muzilengwa leza zyoonse.

KUTWANGA #4: "BaPasita bangu bakandaambila kuti kkalenda litobezya mwezi-azuba lyakali kubelesyegwa buyo kujana mapobwe, KUTALI Nsabata !"
BWIINGUZI: Mangwalo ayiisya buyo nzila yomwe yakupima ciindi: kubelesya kkalenda litobezya mwezi- azuba antoomwe. Mu Matalikilo 1:14 kulembedwe kuti:
"Akube mimuni mumweenya wakujulu kuti yaandaanye buzuba kuzwa kubusiku; alimwi ayibe zitondezyo, ziindi zyamwaka, amazuba, amyaka."
Ibbala lyakuti "ziindi zyamwaka" lizyila kubbala lyaci Hebulayo lyakuti, "mo'ed."
"Mo'ed, mo'adah: mbungano, kubunganina pobwe ; ciindi cipangenwe, citondezyo. . . . [Yahuwah] wakali kuswaangana abana ba Isilayeli muziindi zyakapangenwe kuti abayubunwide kuyanda Kwakwe. Eeli ndibbala libelesyegwa kanjaanji mukwaamba mbungano zyakupaila zya . . . bantu bokwa . . . [Yahuwah]". (#4150, Lexical Aids to the Old Testament, Key-Word Study Bible.)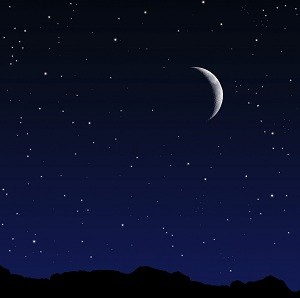 "Mo'ed" ndibbala lisanduludwe kuti "ziindi" mu Ntembauzyo 104:19:
"Walo wakabambila mwezi kuti utondezye ziindi zyamwaka [mo'adah]."
Eeci ncecisalazya kutondezya kuti mwezi wakalengelwa cigaminina mulimo wakupima ziindi zyakukomba.
Mapobwe naa [mo'adah] ookwa Yahuwah alilembedwe mu BaLevi 23 (Bapaizi). Ipobwe litaanzi lini lilembedwe, ndya Nsabata yabuzuba bwa ciloba!
Mpoonya Yahuwah wakati kuli Mozesi, kaamba kuti, "Baambile bana ba Isilayeli, alimwi ubaambile balo kuti 'Kujatikizya mapobwe ookwa Yahuwah aayo ngomweelede kusekelela mbuli ziindi zisetekene, aaya ngamapobwe Aangu. Mazuba aali cisambomwe mulimo weelede kubelekwa: pele buzuba bwa ciloba ni Nsabata yakulyookezya, buzuba busetekene; webo toyelede kucita mulimo muli mbubo: nkaambo ni Nsabata yokwa Yahuwah muzikkalilo zyenu zyoonse." (Langa BaLevi 23:1-3).
Mangwalo taapede misyobo yamakkalenda yobile pe: kkalenda limwi kuti kalili lyaNsabata yamvwiki-amvwiki alimwi limwi kalili lya mapobwe aaciindi comwe mumwaka. Kuyungizya waawo, kweelede kwiibalukwa kuti eelyo mwezi niwakapegwa mulimo wakutondezya ziindi zya kukomba, kwakanyina mapobwe aamwi pe! Lilikke "pobwe" lyakali mumvwiki ya Malengelo, lyakali pobwe lyamvwiki-amvwiki: pobwe lyamu Nsabata yabuzuba bwa ciloba.

KUTWANGA #5: "Johani 7-9 utondezya kuti zimwi ziindi Nsabata yamvwiki-amvwiki isikila mubuzuba bwiindene abwa 8th , 15th , 22nd , nokuba bwa 29th bwa mwezi uulibonya ameso. Mukampango aaka, Nsabata yabuzuba bwa ciloba, isikila mubuzuba bwa 23rd, kabwiindide buzuba bucaalizya bwa Pobwe lya Mavwuka muli bwa 22nd !"
BWIINGUZI: Johani 7 kusikila 9 mbumboni bumwi akataa bumboni bunjaanji oobo butondezya kuti Nsabata yeelede kupimwa akutobezya mwezi uubonwa ameso. Oobu bumboni bulazyika Nsabata yabuzuba bwa ciloba mubuzuba bwa 22nd bwa mwezi waciloba mumwaka. Aaka kaano katalikila mukaambo aako Yahushua nkaakaamba mubuzuba bwacisambomwe bwa mvwiki:
Mubuzuba bucaalizya, buzuba bupati bwa pobwe, Yahushua wakaimikila akoompolola, kaamba kuti, Kuti muntu naba ni kafwide nyota, kaboola kuli ndime, anywe. (Langa Johani 7:37).
Mapobwe aambwa mu Pobwe lya Mavwuka mukampango kabili kokwa Johani 7 kulembedwe kuti:
"Lino Pobwe lya Mavwuka lyabaJuuda lyakali afwaafwi." (Johani 7:2)
Pobwe lya Mavwuka, lyakali pobwe litola mazuba aali ciloba, kalitobelwa mpeenya a Nsabata yabuzuba bwa ciloba, oobo mu BaLevi naa Bapaizi 23, bwiitwa kuti "muswaangano uusetekene."
Ambila bana ba Isilayeli, kobaambila kuti: "Mu Buzuba bwakkumi abwasanu bwamwezi uuno waciloba, kuyooba Pobwe lya Mavwuka kwamazuba aali ciloba kuli Yahuwah. Kwa mazuba aali ciloba, inywe muyootuuzya cipaizyo camulilo kuli Yahuwah. Mubuzuba bwa lusele inywe muyoobaa muswaangano uusetekene." (Langa BaLevi 23:34, 36).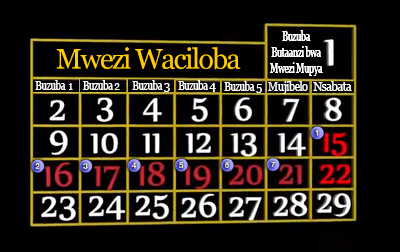 Ipobwe lya Mavwuka ndipobwe litola mazuba aali ciloba kutalikila muli bwakkumi abwasanu kusikila muli bwamakumi obile abumwi bwa mwezi.
Pobwe lya Mavwuka lyoonse lyakali kutalikila mubuzuba bwa kkumi abwasanu bwamwezi waciloba, naa, buzuba bwakkumi abwasanu kubalila kutalikila kuzwa ku buzuba bwa Mwezi Mupya. Ndipobwe litola mazuba aali ciloba, limanina muli bwamakumi obilo abumwi bwamwezi. Aboobo, buzuba bwini butobela waawo (22
nd
) ni Nsabata yabuzuba bwaciloba:
Muli Johani 7 kusikila 9, mushinshimi utabilila cintu eeci. Mangwalo aamba kuti Yahushua, wakaimikila akwaambilizya mu "buzuba bucaalizya, buzuba bwa pobwe bupati." Buzuba bucaalizya bwa pobwe bwakali bwamakumi obile abumwi. Naakamanizya kwaambilizya kubantu Yahushua:
Boonse bakapiluka kumaanda aabo. Pele Yahushua wakaunka kumulundu wama Olifa. Pele kubucedo cifumofumo, Walo wakabweeda alimwi akuzya ku tempele, alimwi boonse bantu bakaboola kuli Nguwe; alimwi Walo wakakkala ansi akutalika kubayiisya (Langa Johani 8:1, 2).
Mufutuli wakabucesyela a Mulundu wa maOlifa, kubucedo kapati, mu Nsabata, Walo wakapiluka ku tempele. Eeci cakali ciindi bama Juuda nibakasoleka kumuuma mabwe Walo, nkaambo bakamutamikizya kusampaula julu. Nokuba boobo:
Yahushua wakalisisa Lwakwe akuyaamuka kuzwa mu tempele, kayaa bweenda akati kabo kabatamubwene, alimwi mbweenya oobo wabazelauka kainda akati kabo kusikila wayaamuka. Lino eelyo Yahushua naakainda munsi lyawaawo, wakabona muntu wakoofweede kuzwa kukuzyalwa kwakwe. (Langa Johani 8:59, 9:1).
Moyo wa Mufutuli waluyando tiiwakali kukonzya kudukwida syule akukaka kugwasya muyandwa ooyu wakali mukubulila.
Walo wakaswida mate ansi, akukanda bulongo busubila amate aayo; alimwi Walo wakananika bulongo oobo mbwaakakanda amate Aakwe mumeso aamuntu ooyo wakoofweede. . . . Lino mwakali mu Nsabata eelyo Yahushua naakakanda bulongo akujula meso aamuntu. (Langa Johani 9:6, 14.)
Bamwi bantu beezyeezya kuti eeyi Nsabata yeelede kuti yakasikide mubuzuba bwa makumi obile abwatatu bwamwezi waciloba. Nokuba boobo, ooku kweezyeezya kulubide boobu, kuyeeme akuteelela kuti "buzuba bucaalizya, buzuba bupati" bwakali buzuba bwa Pobwe lya Mavwuka. Mbuli mbokupanduludwe mu BaLevi naa Bapaizi 23, buzuba bucaalizya bwa Pobwe lya Mavwuka, mbuzuba bwa makumi obile abumwi (21st ) bwa mwezi waciloba, nkaambo kakuti eeli pobwe litola buyo mazuba aali ciloba alimwi litalikila muli bwakkumi abwasanu (15th), muNsabata. Aaka kaambo kali kulaale akutondezya kuti Nsabata iitobezya Mwezi ililubide pele katondezya bwini eeyo Nsabata mbwiiluleme ncobeni kweendelanya azibalo zya Johani 7 kusikila kucibalo 9!

KUTWANGA #6: "Pele ino mpali aawo mpokupandululwa kkalenda mu Bbaibbele? Kondipa kampango, kampango komwe buyo ndilibalile, aako kapandulula mbulyakali kubeleka kkalenda!"
BWIINGUZI: Ooyu ulangikaanga mubuzyo uulaa maanu. Pele hena uleendelana a Mangwalo? Kuli myeelwe yazintu zinji mu Bbaibbele zitakonzyi kutondezyegwa kuzwa mukampango komwe buyo ka Bbaibbele. Kuya kumbele, milazyo yakusanyangula Bbaibbele ilipedwe mu Mangwalo kuti:
"Nkaambo kampango kaleelede kweendelana akampangonyina, kampango akampango; mweengwe amweengwe; aawa kasyoonto, awaalya kasyoonto." (Izaya 28:10, KJV)
Sicikolo wa Mangwalo weelede kubuzya kuti: Ninzi cikkelo cabumboni ? Eelyo tumpango toonse notubunganyigwa antoomwe twaciiyo eeci, ninzi cijanwa eeco cikonzya kukosozya kaambo aaka?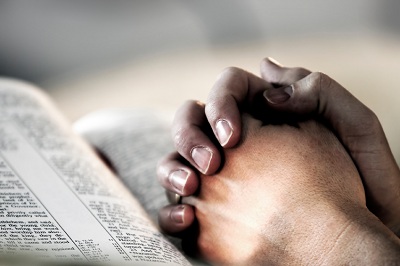 Ncintu citakonzyeki kutondezya kuti Mujibelo ni Nsabata kuzwa mu Mangwalo. Cikkelo ca bumboni cilasalazya kutondezya kuti, Nsabata ibalilwa kuzwa kumatalikilo aa Mwezi Mupya, Nsabata "iitobezya mwezi azuba"
Kunyina pe nokaba kampango komwe mu Bbaibbele kapandulula kkalenda litobezya mwezi-azuba nkaambo ncintu caazyibidwe abantu boonse! Masi woonse akali kubelesya kkalenda litobezya mwezi-azuba kumatalikilo.
Kumwi kweezyeezya kwakapedwe abantu banjaanji nkwakuti, mvwiki iina Juliyasi yamusela mutaanzi wa BC a AD, yakali konzyene a mvwiki yamazubaano, kiitalikila munsondo, akumanina Mujibelo. Bumboni bwabaabo bafumba migonti munyika abaabo basanyangula mayake aansiku, bulatondezya kakwiina kudonaika kuti mvwiki iina Juliyasi ntaanzi yakalaa mazuba aali lusele! Eelyo mvwiki yabakomba mituni niyakatambulwa mumisela mitaanzi ya AD, yakali kutalikila mubuzuba bwa Saturn akumanina mubuzuba bwa Venus, naa Bwasanu bwamazubaano.
Takulangilwi kuti inga kwajanwa bupanduluzi bulembedwe, oobo bupandulula kkalenda lina Juliyasi akataa zilembedwe zya "Bamatata bataanzi Bacikombelo". Mbuli balembi ba Bbaibbele mbubaazyi kale, kuti bantu banji bakalilizyi kale kkalenda litobezya mwezi-azuba, aboobo abalo bana Kristu aabo bakasangana kukomba mituni bakeezyeezya kuti boonse bantu bakalilizyi kale kkalenda lina Juliyasi, nkaambo ndilyakali kubelesyegwa aciindi eeco.

KUTWANGA #7: "Kuti bamaJuuda baciindi ca Kristu nibakali kubamba Nsabata iitaluleme, Walo naakabalulamika. Aboobo, nkaambo taakabalulamika, tulakonzya kwaamba kakwiina ntenda kuti bakali kubamba Nsabata yamasimpe."
BWIINGUZI: Cili masimpe kuti Mufutuli naakabalulamika ncobeni bana ba Isilayeli, kuti nibakali kukomba mubuzuba bulubide. Pele kasimpe keni nkakuti walo taakacita boobo, tabuli bumboni bukkwene bwini bwakuti aciindi eecobakali kukomba mu Nsabata yamasimpe. Bumboni buyungizya waawo mbwakuti, bana ba Isilayeli bakali kubamba Nsabata iiluleme muciindi ca Mufutuli eelyo naakacili anyika, nkaambo masimpe ncobeni kuti buzuba bwa Mujibelo tiibwakaliko mu kkalenda lyaba Loma lina Juliyasi lyamazubaayo. Kkalenda lina Juliyasi aciindi eeco, lyakalaa mvwiki yamazuba aali lusele. Bana ba Isilayeli bakacili kukomba kubelesya kkalenda lya Mozesi, kutali kkalenda lya BaLoma aabo bakazundide cisi cabo pe!

KUTWANGA #8: "Ncobeni Mujibelo nje Nsabata yamasimpe. Mbobuzuba oobo bama Juuda nobapaila alimwi kunyina pe nibakasweekelwa Nsabata."
BWIINGUZI: Masimpe kuti aabo bataminina kuti mbaJuuda mazubaano bakomba Mujibelo. Alimwi ncintu cili masimpe kuti kunyina pe "nibakasweekelwa " muzeezo wa Nsabata yabuzuba bwa ciloba. Nokuba boobo, kwiinda mukulizuminina lwabo beni, bakatonkela caali kumbali kkalenda lya Bbaibbele eelyo libalilwa akutalikwa kubelesya Mwezi Mupya uubonwa ameso.
"Mwezi Mupya, aNsabata, kumatalikilo, zyakayeeme abweende bwamwezi uubonwa ameso. . . ." ("Holidays," Universal Jewish Encyclopedia, p. 410.)
"Kutalika mwezi mupya kwiinda mukulangilizya mwezi uubonwa ameso, alimwi akutalika mwaka mupya nocisika ciindi camalubaluba, kukonzya buyo kucitwa aba Sanihedulini. Muciindi ca Hillel II [mumusela wane kuzwa ciindi ca Kristu], . . . . baLoma bakakasyila limwi cilengwa eeci cakutalika kubalila mwezi amazuba aakkalenda. Aboobo Hillel II wakacaazya buyo nzila yomwe yakubamba kkalenda lyakwe . . . ." ("The Jewish Calendar; Changing the Calendar," www.torah.org.)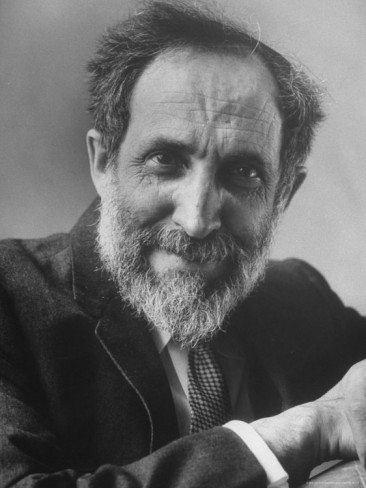 Mwiyi wabaJuuda Rabbi Louis Finkelstein, sicikolo wakalaa mpuwo kucikolo caba Juuda ku Amelika, wakaamba kuti:
"Kkalenda lyamazubaano lyaba Juuda lyakaanzwa mumusela wane kuzwa ciindi ca Kristu ." (Louis Finkelstein)
Maimonides, sicikolo muJuuda wakapona Mumusela Waakatikati, abamwi banjaanji bamaJuuda babamba ciindi, abalo bakapona mumusela ngweenya ooyo, balazuminizya kuti kkalenda lya baJuuda bamazubaano liyeeme "abweende bwa zuba amwezi, pele kkalenda lyamasimpe lyakasukuminwa kumbali." (Maimonides, Kiddusch Ha-hodesch.)
Masimpe kuti bamaJuuda bamazubaano bakomba Mujibelo pele eeci TEESYI bumboni bwakuti Mujibelo nje Nsabata yabuzuba bwaciloba bwa Mangwalo pe, alimwi tiiyelede kubelesyegwa kuti mbumboni bwacintu cili coonse pele buyo kucinca kkalenda.

KUTWANGA #9: "Mukkalenda lyesu litobezya mwezi, webo zimwi ziindi inga wajana kuti kuli mazuba aali lusele nokuba fuka akataa Nsabata zyobile. Ncobeni eeco ncintu cilubide, nkaambo Nsabata yeelede kusika mubuzuba bwaciloba lyoonse."
BWIINGUZI: Mulawo wane waamba kuti, Nsabata isika kwainda mazuba aakubeleka milimo aali cisambomwe: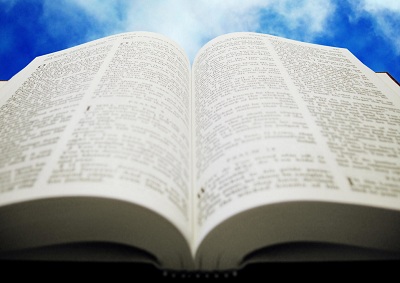 Mazuba aali cisambomwe webo weelede kubeleka milimo yako yoonse, pele buzuba bwaciloba ni Nsabata yokwa Yahuwah Elohimu wako. (Langa Kulonga 20:9, 10).
Kunyina pe nikwakali mazuba aayinda cisambomwe aakubeleka mumvwiki yomwe mukkalenda lyamasimpe. Mulongo wa mvwiki weelede kwiinduluka kutalika lyoonse kumatalikilo aamwezi mupya, pele Mazuba Mataanzi aa Myezi Mipya aalo mazuba aakupaila.
"Kumatalikilo, Mwezi Mupya wakali kusekelelwa munzila njeenya buyo mbuli Nsabata; mukuya kwaciindi wakaleka kupegwa bulemu, kumwi Nsabata niyakali kuyaa kuba buzuba bwa bupaizi bwaanyika bwabantu, buzuba bwakutontomana kuyeeya akulaililwa . . . . " ("Holidays," Universal Jewish Encyclopedia, p. 410.)
Myezi Mipya kanjaanji yakali kubalilwa antoomwe kayeelene bulemu a Nsabata zya mu Bbaibbele:
Mboobu mbwaamba Adonai Yahuwah; "Mulyango mupati walubuwa lwamukati ooyo uulanzyide kujwe weelede kujalwa mumazuba aali cisambomwe; pele mu Nsabata weelede kujulwa, alimwi mubuzuba bwa Mwezi Mupya weelede kujulwa." (Langa Ezekiya 46:1.)
Nkaambo kakuti Myezi Mipya yakali mazuba aakupaila ayalo, kwakanyina mazuba aayinda acisambomwe kusikila kubuzuba butobela bwa kukomba. Mukkalenda lyamazubaano eelyo litobezya zuba luzutu, Myezi Mipya tiilanganyigwi nokuba asyoonto pe, nokuba kuba buzuba bwa kupaila! Pele Mwezi Mupya, bwakali buzuba bwakupaila oobo bwiimikizya musemo wamazuba aakupaila woonse mukubamba ciindi ca Bbaibbele, alimwi oobo buzuba buyoobambwa munyika mpya kukabe kutamani!
Alimwi ciyoocitika kuti kuzwa ku Mwezi mupya kusikila ku Mwezi Mupya uutobela, Bantu boonse bayooboola akukomba kunembo Lyangu, Mbwaamba Yahuwah (Langa Izaya 66:23.)
Kuti katuyookomba Mulengi mubuzuba butaanzi bwa Myezi Mipya kukabe kutamani, hena tatweelede kumukomba Walo cino ciindi mumazuba aayo amwalo?

KUTWANGA #10: "Nsabata iitobezya Mwezi-aZuba ilakatazya ncobeni kumvwisya! Kasimpe keelede kuba kaubauba ncobeni cakuti naba mwana inga wateelela cintu eeco. Yahuwah takozyi kutusunka mucintu cikatazya boobo kumvwisisya."
BWIINGUZI: Kunyina pe muzeezo mupya, nokuba cikatazya kuteelela eeco cinga caambwa kuti nkakaambo kakukakila cintu cimwi kuti cililubide. Mufutuli Lwakwe wakapaila kuti:
Ime ndakulumba webo, O Taata, Omuleli wajulu anyika, nkaambo webo wakasisa zintu eezi kuzwa kuli baabo basongo abayiide, alimwi wakaziyubunwida bana bavwanda. Mbombubo Taata; nkaambo cilibonya kabotu mumeso aako. (Langa Mateyo 11:25, 26.)
Kasimpe keni nkakuti, bana basyoonto ziindi zinjaanji ncintu cuubauba kuli mbabo kuteelela kkalenda lyamu Bbaibbele kwiinda bapati babo! Naba mwana muvwanda ulakonzya kubalila kusikila aciloba. Cintu cibakatazya, cisikila buyo waawo nobayandika kutalika kuswata mazina aamituni kuti ngamazina aamazuba aamvwiki amazina aamyezi.
Ciiyo cakkalenda liimpende, ncintu cikatazya kubantu bapati kumvwisisya nkaambo kwamyaka minjaanji yakupona bazyibide kale kubelesya kkalenda lina Gregory. Nzila yiimpene yakupima ciindi, kutaanguna ilangikaanga, ilakatazya kapati kuli mbabo kumvwisisya.
Ooku kwaalilwa kumvwisisya, nokuba boobo, teesyi bumboni bwakuti Nsabata iitobezya mwezi azuba ililubide pe. Ncintu ciyumya buyo kutondezya kasimpe ka Mangwalo, aako kakaambilizyigwa:
"Walo uyoosampaula Ulaatala Kapati, uyootundulula akulwana basalali basetekene bokwa Singuzuzyoonse, alimwi uyookakatila kucinca kkalenda amulazyo." (Daniele 7:25, Knox translation.)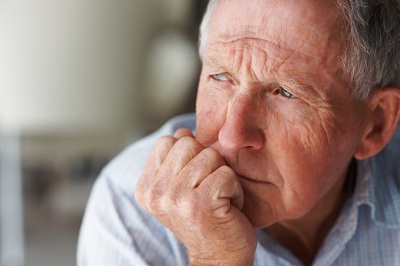 Eeci ciiyo cilayandika kapati cakuti tokonzyi kulekela muntu umwi kuti akusanyangwide makani aaya, naba mupaizi naa pasita. Muntu woonse ulaa mulimo wakulibalila lwakwe tusimpe twa Mangwalo. Yahuwah wakasyomezya kuti uyootumina "Muuya wa Kasimpe" kuti akasolwede boonse aabo bayanda kuzyiba kasimpe, akubatondezya kuli kasimpe aako. Twakukomba mukwesu webo kuti ulibalile lwako kasimpe aaka. Kobala kojulide mizeezo yako – kojulide amoyo wako kuti umvwisisye, kuti kakuli Muya Uusalala wakutondezya kuti eeci cili masimpe.
Winston Churchill wakaamba boobu:
"Bantu banji, aciindi cimwi camaumi aabo, balaswaanganya akuligunkula akasimpe. Bunji bwabo balamwantuka, akulibbukumuna, kabayaa kuvwaka kuya kumakwebo aabo mbuli kuti kunyina pe cacitika." (Winston Churchill)
Kasimpe kalayandika kapati kuleka kwiide kukasansamwidwa kumbali. Kufumbwa buyo eelyo nokatondezyegwa kumuntu, ooyo muntu ulaa mulimo wakulisalila kuti naa cili boobo nokuba kuti naa tacili boobo, alimwi, kuti kacili mbuboobo, kuti atobele kasimpe.
"Eelyo muntu uulubide ncobeni namvwa kasimpe, ulakonzya kuleka kulubila nokuba kuleka kusyomeka." (Richard Humpal)
Hena webo walisalila kulibalila kasimpe lwako omwini?
Hena webo uyooteelela kasimpe eelyo waakukajana?
Buumi butamani bwako bulaleleenga kulindila kusala kwako: ncili ncosala; kusyoma jwi lyamuntu wanyama kuti akwaambile ncaalijanina kuti nkakasimpe . . . naa kuti webo ulibalile lwako omwini.
---