Increased light in recent years has revealed that the Biblical day—and thus, the Sabbath—begins at dawn. The chronology of events covering Yahushua's death and burial conclusively prove that the Jews of Yahushua's day still observed the Sabbath beginning at dawn.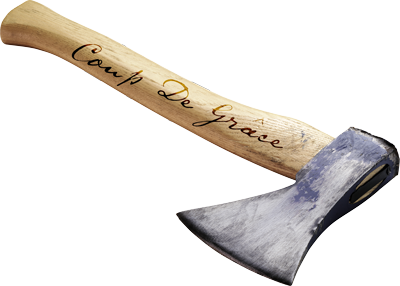 Hena yebo kuli nookamvwa makani aakuti kusindikizya muntu munzila yabulemu? Bantu batola milumbe muli sikapepele ciindi aciindi balaambilizya kuti kwakadadulwa mfulumende yamapolitikisi kubusena bumwi nokuba kunyika imwi. Pele kusindikizya muntu munzila yabulemu, ncintu ciindene. Ncintu cicitika kufwamba mukulaba kwaliso.
Eeco ncecintu cakatalika muciindi liya misamu yakusilisya bantu munkondo niyakaalilwa koonda mulimo mbuli mbokweelede. Mubwini, kusindikizya muntu munzila yabulemu, kwakali kufwida muntu luse ooyo walicisa cakuti ulaafwi kufwa kufumbwa ciindi, akumukosweda buumi bwakwe muluzyalo. Kaambo keni aawa, nkakufwambya kufwa ooyo mweenzinyoko walicisa munkondo kuti afwambaane kufwa kakwiina kumvwa cicisa kwaciindi cilamfu. Aaka kaambyo kakasandaulwa, kusikila mazubaano, kakaambilizya "mucito nokuba cintu cimanizyila limwi kujaya cintunyina eeco cuubukide kubula nguzu cakuti cilaafwi kufwa."1
Izwanga lyakuti Nsabata itola mawoola aali 24, kuzwa kumabbililo aazuba kusikila kumabbililo aazuba atobela, lyakayozya akutalika kubula mpuwo nkaambo kakubbukizya bumboni bunjaanji bwaambilizya kuti, kampango ka Bapaizi 23:32, aawo mpokuyaamikidwe cilengwa eeci, tiikakabelesyegwa munzila iiluleme alimwi kunyina nokajatikizya buzuba bwaciloba bwa Nsabata pe.
Cintu cisindaila ansi oolu lusyomo lwakuti Nsabata italikila kumabbililo aazuba kusikila kumabbililo aazuba, cijanwa mumulumbe walufu akuzikkwa kwa Mufutuli wesu. Ooyu mulongo wazintu zyakatola busena, ulalandabika cakumaninizya kuti mawoola aa Nsabata atalikila kubucedo cifumofumo, kutali kumabbililo aazuba.
MULONGO WAZINTU ZYAKACITIKA

Lufu lwa Mufutuli Yahushua:
"Nicatikakkwane maola otatwe Jesu wakoongolola ajwi pati wati, "Eli, Eli lama sabakatani?" Nkokuti, "Leza wangu, Leza wangu, wandisiila nzi?" 47Bamwi babo bakaimvwi munsi-munsi nibakamvwa boobo bakati, "Ooyo muntu wiita Elija." Umwi wabo wakatijaana, wabweza nsinsa, wiizuzya ndulwe, wiibikka alubu, wamupa kuti anywe. Pele bamwi bakati, "Amulindile, tubone naa Elija ulasika kuzoomufutula." Alimwi Jesu wakoompolola ajwi pati, eelyo wakafwa." (Mateyo 27:46 & 50, KJV)
Kakutaninga bambwa nkoloko zilyeendelela akupima ciindi, mawoola aabuzuba bomwe-bomwe akalipandaudwe muzibeela zili kkumi azibili. Eelyo Mufutuli Yahushua naakabuzya kuti, "Hena taali kkumi aabili mawoola aali mubuzuba bomwe?" (Johane 11:9, KJV) kunyina muntu wakamukazya pe Walo naakaamba boobo. Boonse bantu bakalicizyi kubalila ciindi kubelesya cinzimweemwe alimwi bakalizyi kuti buzuba butalikila kubucedo nobwaca akutalika kusalala. Aboobo, "mawoola" aamupeyo, akali mafwaafwi kwiinda mawoola aamainza.
Yahushua wakafwa "munsaa woola lyafuka" mubuzuba bwa Pasika, Abibu 14. Eeco ciindi cileelene aciindi camazubaano ca 3 koloko wamasikati. Muciindi camwaka eeco, nikwaainda buyo ciindi camalubaluba nokweelene mazuba amasiku, eeco cakali ciindi munsaa 3 koloko wamazubaano. Aabo bazumanana kwaamba kuti Nsabata italikila kumabbililo aazuba basyoma kuti Yahushua wakakkomononwa kuzwa ampanda akuzikkwa kalitaninga bbila zuba. Ciindi camunzi wa Jelusalema muciindi camwaka eeco, izuba libbilila akataa 6:59 koloko wakumangolezya a 7:19 koloko wakumangolezya. Kusanyangulisya kabotu-kabotu bweende bwazintu, cituyubunwida kuti tiicakali kukonzyeka kucita zintu zyoonse zilembedwe mu Mangwalo mumawoola one buyo aakainda akataa kufwa kwa Mufutuli akubbila kwa zuba oobo buzuba.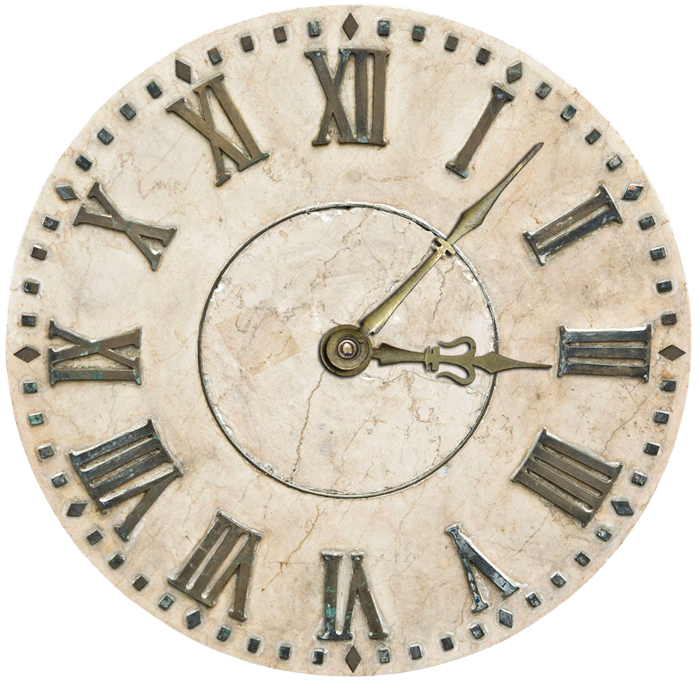 Yahushua wakafwa kaindi kasyoonto niwakainda 3 koloko wamasyikati.

Mutumba ookwa Yahushua walombwa
"Muntu ooyu wakakumbila mutumba wa Yahushua. Mpawo Pilato wakalailila kuti bamupe mutumba ooyo. Mpoonya Josefa, wakauputaila mumulembo uutuba, akuulazika mucuumbwe cakwe mwini, cipya ncaakakokolwede mumwaala wabbwe. Wakakunkulisya bbwe pati akujala mulyango wacuumbwe, wainka." (Mateyo 27:57-58, KJV)
Kuli tumpango tobile twa Mangwalo ooto tugaminide kuyubununa kuti buzuba butalikila ncobeni kubucedo, kamwi kampango akataa tobile, nka mbukwaacitika kukankaminwa ampanda. Nokuba boobo, nkaambo kaziyanza zyabantu akulubizya kusandulula Mangwalo, ootu tumpango twiile kusotaukwa atala abantu bazuunyene kwaamba kuti Nsabata italikila kumabbililo aazuba.
Ziyanza zyabantu: Bantu bazyibide kuyeeyela kuti kampango ka Matalikilo 1 kayiisya kuti buzuba butalikila kumabbilo aazuba nkaambo kakwiindulula kulemba kuti: "Alimwi kumangolezya acifumofumo bwakali buzuba [butaanzi, bwabili, bwatatu amazuba amwi aakatobela mbweenya oobo.]" Nokuba boobo, aaka kampango takapanduludwe munzila iiluleme. Mucaandaano citaanzi cabbuku lya Matalikilo, Mwami Yahuwah wakasalazyide kale kuti buzuba caamba nzi: mumuni! "Mpoonya Elohimu wakati, Akube mumuni: mpoonya kwakaba mumuni. Mpoonya Elohimu wakabona kuti mumuni, kuti wakali mubotu: nkabela Elohimu wakaandaanya mumuni kuzwa kumusinze. Mpoonya Elohimu wakaita mumuni kuti Mbuzuba, alimwi musinze wakawiita kuti Masiku." (Matalikilo 1:3-5, KJV)
Kuzwa mumusinze uutabonwi cintu kakutaninga lengwa nociba cintu comwe, buzuba butaanzi bwa Kulenga bwakatalika eelyo Mwami Yahuwah naakapozya kwaamba kuti, "Akube mumuni." Mpoonya Walo wakaya kumbele akwaandaanya mumuni kuzwa kumusinze. Walo wakaulika mazuba zintu zyobile nzyaakaandaanya aawo. Yahuwah "wakaulika mumuni zina lyakuti Buzuba, alimwi musinze Walo wakawiita kuti Masiku." Aboobo, kudadanyana kwaamba kuti "buzuba" butalikila nokwasiya, nkuswaanganya antoomwe eeco Mwami Yahuwah ncaakaandaanya.
Kaambo kakwaamba kuti, "mpoonya kwakaba mangolezya naa igoko, alimwi kwakaba cifumofumo, buzuba bomwe ", keelede kumvwisyigwa ncobeni kuti mumuni "mbobuzuba" alimwi eeco nceceendelana amumuni, akuti "masiku" nciindi ca mudima.
Ibbala lyakasandululwa kuti "mangolezya" alimwi liyeeyelwa kuti ngamawoola aamasiku, lizyila kubbala lya ciHebulayo lyakuti ereb.
Eeli bbala liiminina ciindi cabuzuba eeco cisolweda akutobela zuba nolyabbila. … Kaambo kakuti "kumangolezya" [mubwini, "akataa mangolezya"] kaiminina ciindi akataa mabbililo aazuba amusinze, "nolyabbila zuba pesi kakutaninga siya."2
Aawa bbala lisanduludwe mu Cikuwa talikonzyi kwaambilizya ciindi ca musinze eeco Mulengi wesu ncaakaita kuti Masiku, nkaambo eelyo bbala litalika kupima ciindi kalitana bbila zuba! Mumuni nguuyendelezya buzuba; musinze nguuyelezya busiku. Aboobo kufumbwa kuti ciindi kakucili mumuni wazuba mujulu, eeco ciindi cicibalilwa ku Buzuba oobo.
Kulubizya kusandulula: Ciindi cabili mu Mangwalo eeco cisalazya kuti mabbililo aazuba taakonzyi kutalisya buzuba, cili mukampango kalungulula kuzikkwa kwa Mufutuli Yahushua. Kugaminina, ciindi cini eliya Josefa waku Arimathea naakaunka kuli Pilato kuyoolomba mutumba wa Mufutuli. Nkaambo kakuti Cikuwa tacikonzyi kusandululwa cakugaminina kuzwa kubbala lya ciGiliki, aabo bakali kusandulula, bakabelesya bbala lyakuti "mangolezya." Nkaambo kakuti eelyo bbala limvwikaanga ndibbala lya "mangolezya" lilembedwe mu Matalikilo 1, cintu cakatobela ncakuti bakazinga mizeezo yabantu boonse babala kampango aaka akuzumanana kusyoma kusikila buzuba obuno kuti buzuba butalikila kumangolezya.
Nokuba boobo, eeci tacili cintu citabilidwe aa Mangwalo pe. Mubwini, aaka kampango kasyoonto ka Mateyo, kapa bumboni busalazya ncobeni kuti Nsabata tiitalikili kumabbililo aazuba. Kobala kampango aaka alimwi: "Eelyo naakasika mangolezya, kwakaboola mwaalumi muvwubi umwi … wakalaa zina lyakuti Josefa, ooyo … wakaunka kuli Pilato, akuyookumbila mubili ookwa Yahushua." (Mateyo 27:57-58)
Ibbala lyakuti "mangolezya" aawa lizyila kubbala lya ciGiliki lya opsios alimwi, nokuba kuti lilakonzyanya, ambolibelesyegwa kanjaanji pele talikonzyene kubbala lya ciHebulayo libelesyedwe mubbuku lya Matalikilo 1. Eeli bbala liiminina kuti: "Matalikilo aa Busiku … Ibbala eeli mubwini lyaambilizya 'kumamanino aabuzuba,'cibeela cicaalizya cabuzuba, 'mangolezya' mbuli mbokulembedwe abaJuuda, kuzwa aciindi ca 3 koloko kusikila kumabbililo aazuba, ciindi cicaalizya kalibbilide kale zuba; eeci ncecaambwa kanjaanji kuti ncoliiminina bbala eeli. Nokuba boobo, lilabelesyegwa kwaamba ziindi zyobile eezi."3
Kakwiina bumboni bwakuyungizya waawo, eeci cilikke ceelede kutondezya cakumaninina kuti Nsabata tiitalikili kumabbililo aazuba nkaambo eelyo bbala libelesyegwa kanjaanji liyubununa kuti Josefa taakaninga unka kuli Pilato kuti akakumbile mutumba wa Mufutuli kusikila kalibbilide kale zuba!
Mulimo wakuvwuntauzya ooku, nokuba boobo, tuuli wakutondezya kuti naa Josefa waku Arimathea wakaunka kuli Pilato kalibbilide kale zuba. Pele mulimo wini ngwakutondezya kuti tiicakali cintu cikonzyeka kumanizya kubambilila akuzikka mubili ookwa Yahushua kalitaninga bbila zuba. Ibbala libelesyegwa kanjaanji lya opsios liiminina kuti kalibbilide kale zuba. Pele nkaambo kakuti eeli bbala lyakali kubelesyegwa kanjaanji mukwaamba ciindi cili akataa masyikati kusikila ciindi kalibblide kale zuba, aawa inga twabelesya ciindi cakataanguna kusika. Alimwi, oobu teesyi mbolibelesyegwa kanjaanji ibbala eeli, pele nkaambo lyakali kubelesyegwa mukwaamba ciindi cakumazuba munsaa mangolezya, aawo mpotweelede kutalikila mubandi wesu.
Mukulesya buyo kukazyana, mumubandi woonse ooyu, ciindi ciinda kufwiimpa, alimwi cikonzya kuzyibwa amuntu uuli woonse, ncecisalidwe kubelesyegwa.
Mulumbe mubotu wakalembwa kabotu-kabotu uugaminina kusanganya abasikwiiya ba Mufutuli bakaliko aciindi eeco Walo naakafwa. Pele Josefa waku Arimathea naba Nicodemus tiibakalembwa akataa baabo bakaliko aciindi eeco. Kuti nibakaliko ncobeni mbuli bantu bakali balongwe ba Mufutuli, nibakalembwa abalo.
Nkaambo kabulamfu bwa mawoola aabuzuba aciindi camwaka eeco, Yahushua kunoonga wakafwa munsaa ciindi ca 3:10 koloko wamasikati. Inga nicakatola ciindi cilamfu kuti Josefa waku Arimathea amvwe makani aalufu lwa Mufutuli. Bamwi bamaJuuda aabo bakazide kuzyooweela kucokacoka Mufutuli naakacili kufwa, bakapiluka ku Jelusalema zyoonse nizyakanizya kucitika ampanda, kabayoowede nkaambo kakuzuzuma kwanyika amudima uusiya mbi uutabonwi cintu wakavwumbide nyika. "Alimwi boonse bantu bakazide antoomwe kuzyoolangilizya, bakabona zintu zyoonse zyakacitigwa, bakalyuuma acamba akulilauka kabaankamene, akupiluka." (Luka 23:48, KJV) Aawo inga nicakatola ciindi cikubwene kuti mulumbe umusikile Josefa.
Tacili cintu citakwe maanu kweezyeezya kuti cakatola maminiti aasika 45 kusikila kuwoola lyomwe kuti Josefa umusikile mulumbe wakuti Yahushua wakafwa. Inga nicakamutolela ciindi cikubwene kuti aliyumyeyumye kuzwa kubuumba akunyandwa, akulibbakamuna kuti akanze cakuta akwakugama. Walo nokuba aciindi eeci, kunoonga wakacili kubandika a Nicodemus kuti bamvwane zintu zyakucita. Aawa twaamba myoyo yabantu banyama balimvwa mbuli muntu uuli woonse mbwalimvwa liya nawuside akubaa buumba mumoyo wakwe. Nokuba kuti Josefa naakazyiba makani aalufu lwa Mufutuli mukaindi kasyoonto, nicakatola ciindi cilamfu kuyookumbila mubili wa Mufutuli. Walo naakatola ciindi kalilauka mumoyo wakwe nokuba kuswesya misyozi. Inga nicakali kutola kaindi kasyoonto kweenda kuzwa amunzi wakwe kuya kooko nkwaakali kukkala Pilato. Walo inga naakasika kumunzi wa Pilato aciindi ca 4:30 koloko kumazuba.
Josefa unooli wakali muJuuda uukubwene wakalaa mpuwo, pele Pilato wakacilaa nguzu atalaa nguwe. Inga nicakatola kaindi kasyoonto kuti bakapaso bakwe batumine mulomo kuzwa kuli Josefa kuti abonane a Pilato akupiluka kabajisi bwiinguzi, akumuzumizya kunjila mumunzi kuti bandike ncaakali kuyanda.
Akwalo kuyeeyela kuti Josefa wakasompaila kuya kuli Pilato munsaa ciindi ca 4:30 koloko wamasikati, eeco kacili ciindi cakufwamba ncobeni kuti asike kuli Pilato—ooko inga kwaba kubinzya ciindi eeco kapati—kuti cibe 4:45 koloko wamasikati.
Ciindi cakufwamba eelyo Josefa naakali kunga wamvwidwa kaambo kakwe kuli Pilato inga nicakali 4:45 koloko wakumazuba, nokuba kwiinda waawo.

Pilato wanyandywa akwaalilwa kusyoma
Lufu lwakukankaminwa lwakali lufu lutola ciindi cikubwene alimwi muntu katongela kumwi kaminidwe kucisa kwaciindi cilamfu. Nkuubbala lyakuti "kukankamina" ooko nkotujanina bbala lyakuti "kuminwa kucisa", eeco kacaambilizya cintu cicisa ncobeni cakuti moyo wamuntu inga waminwa akuwizuka. Cakali kutola mazuba manjaanji kuti minyemfu yamuntu italike kubombotoka akuti muntu atalike kuvwitima kuyoya kusikila watalika kufwekemba akufundilila mucamba. Nokuba boobo, Mufutuli Yahushua taakafwa nkaambo kakufundilila kuyoya pe. Walo wakafwa nkaambo moyo wakwe wakapwasyuka.
Pilato taakaazyi makani aaya pe. Aboobo, eelyo Josefa naakamukumbila malailile aakuti akabweze mutumba, "Pilato wakanyandwa kuti Walo wakafwide kale mukaindi kasyoonto buyo." (Maako 15:44, NKJV) Ooku mubufwaafwi nkwaamba kuti, Pilato taakasyomede kuti muntu inga wafwa mukaindi kasyoonto boobo nkaambo buyo kakugagailwa ampanda. Walo "wakaita umwi Silumamba wakwe, akumubuzya kuti naa Mufutuli wakalifwide ncobeni kwaciindi cilamfu buti. Nkabela eelyo Pilato naakazyiba makani aayo kuzwa kuli Silumamba, wakapa mutumba wa Mufutuli kuli Josefa." (Maako 15:44-45, 1599 Bbaibbele lyaku Geneva)
Eeco nicakatola ciindi. Pilato tanaakali kukkala mu Jelusalema. Walo wakali kukkala ku Caesarea. Milumbe iilembedwe itondezya kuti wakali kuboolaboola buyo ku Jelusalema muziindi zyamapobwe aacisi eelyo bamaJuuda nibakali kulangilwa kuzangila mfulumende. Zimwi zintu zyakavwukkulwa kunsaa nyika mumyaka misyoonto yakainda, zilakazya muzeezo wakuti Pilato wakali kukkala kungazi yaku Antonia, alimwi zitondezya kuti kunooli Pilato wakali mweenzu wa Herodi Antipas mumunzi mupati wakayakidwe a Herodi Mupati.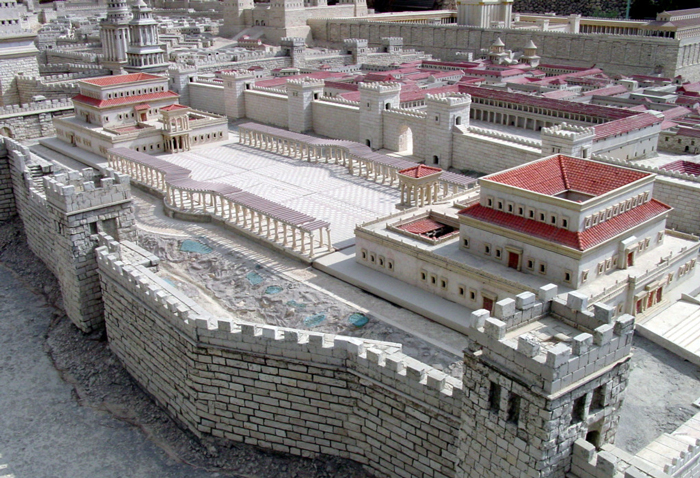 Cibumbwa ca Munzi wa Herodi, ooko nkwasyomwa kuti Pilato nkwaakakkede kali mweenzu wa Herodi Antipasi.
Kuzumizyigwa kunjila mumunzi wa Pialto nicaatola kwiinda mamiti aali 15 aayo ngotupimide mucibalo eeci. Ncobeni kusikila ciindi eelyo Josefa naakasindikilwa kunjila mulubuwa lwa Pilato kuti amvwugwe kaambo kakwe, aanzyigwe kweendelana aziyanza zyabantu ba Kujwe, akwaamba ncaakali kuyanda, akuteelela Pilato nkwaakali kukankamuka akubuzya mibuzyo minjaanji iijatikizya lufu lwa Mufutuli, mpoonya akulindila kaswiilila Pilato nkwalailila mulanda wakwe kuti akaite silumamba ooyo wakali mupati wamulimo ku Gologota, ciindi cilamfu nicakainda kuti zyoonse zintu eezyo zicitike. Kunooli inga kacili ciindi ca 5:00 koloko wakumazuba, nokuba 5:15 koloko, nokuba musyule lyaciindi kapati, kweendelanya aleelyo Josefa naakasika akutalika kulombelela kuti anjizyigwe mukati kuti abandike a Pilato.
Pele kulesya buyo mazwanga, atubikke ciindi eeco naakapegwa ciindi cakubandika kuti cakali ciindi ca 5:00 koloko wakumazuba.
Busena bwakukankaminwa bwakali kulaale kwa maile lyomwe kuzwa a Munzi ookwa Herodi.4 Silumamba uuzyandamene wanguzu kapati inga naakakonzya kweenda musinzo ooyo mumaminiti masyoonto buyo, kapati kuti naakatantide bbiza. Pele kweelede kwiibalukwa kuti silumamba naakaccelwa kweendesya nkaambo kabunji bwa basilweendo aabo bakabungene mukati kamunzi wa Jelusalema kuzyoosekelela Pasika a Pobwe lya Cinkwa Citakwe Mimena. Kusikila aciindi eeco (1) mulanda naakaitwa, akupegwa mulumbe akutumwa kuti atole mulumbe ooyo, (2) akweenda kayaa kupenauka akulisyaanikizya mukati kamabunga aabantu, (3) kusisya mulumbe ooyo, (4) silumamba naakatambula mulumbe akubikka silumambanyina kuti ajate mulimo eelyo walo naakayaamukide kuyoolanga cakacitika kubusena bwakukankamina, (5) mpoonya silumamba naakapiluka kayaa bwiinda akataa makunga aabantu, ciindi nicakasika munsaa 5:15 koloko wakumazuba.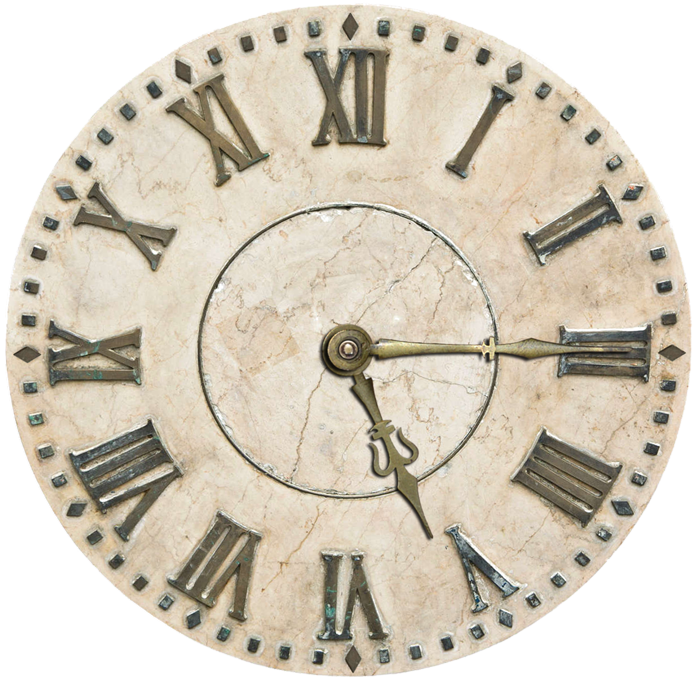 Kusikila ciindi sikalumamba naakasika kuti ayingule mubuzyo wa Pilato,
inga ciindi nicakalisikide a 5:15 koloko wakumazuba.


Pilato wapa Josefa malailile kuti abweze mutumba
"Pilato wakagambwa kumvwa kuti Yahushua wakafwide kale. Wakaita silumamba akumubuzya kuti naa Yahushua wakafwide ciindi cilamfu buti." (Maako 15:44, 1599 Bbaibbele lyaku Geneva)
Eeco cakatola ciindi cikubwene. Pilato taakali kukkala mukati kamunzi wa Jelusalema pe. Walo wakali kukkala ku Caesarea. Milumbe iilemebdwe yaambilizya kuti walo wakali kuboolela buyo mapobwe aacisi ku Jelusalema eelyo bamaJuuda nibakali kulangilwa kuti inga bazangila mfulumende akutalika kulwana akusaala. Zintu zyakajanwa mumyaka misyoonto yakainda, tazizuminani amuzeezo wakuti Pilato wakali kukkala mukati ka ngazi yaku Antonia alimwi kubonekaanga Pilato wakali mweenzu wa Herodi Antipasi mubusena oobo mbwaakaliyakilide Herodi mutaanzi Mupati.
Tacili cintu cikonzyeka kuzyiba kuti naa Pilato wakaide kupa malailile aakumulomo kuli silumamba wakwe kuti aangulule akulekezya mutumba ookwa Yahushua kuli Josefa waku Arimathea, naa kuti wakalemba malailile aayo atalaa mpasa yamalala. Tacikwe makani, pele kusikila ciindi eeco sikalumamba naakaitwa, akwiingula mibuzyo yokwa Pilato, akumusyomya ncobeni kuti Mufutuli wakali fwide ncobeni, Pilato naakapa malailile, alimwi Josefa naakayaamuka, ciindi cifwaafwi cinga cakainda aawo inga kacili maminiti aali 15, akusisya ciindi ku 5:30 koloko wakumazuba. Kuti Pilato naakatumina mulembi kuti aboole kuzyoolemba malailile aakwe, akubikka cisimbo cankaya yakwe, inga nicaatonkela kuyaamuka kwa Josefa kuti azwe amunzi ookwa Pilato kwamaminiti aali 15.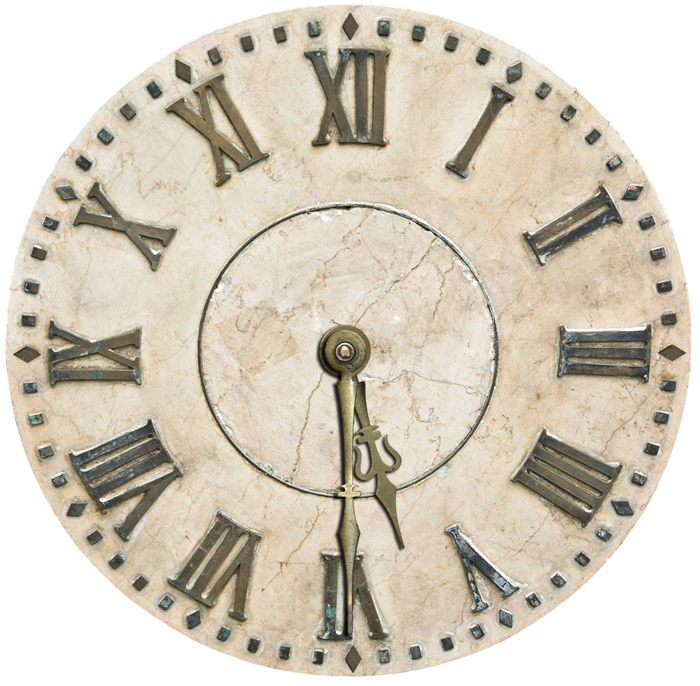 Josefa naatakayaamuka kuzwa kuli Pilato katanasika 5:30 koloko wamangolezya.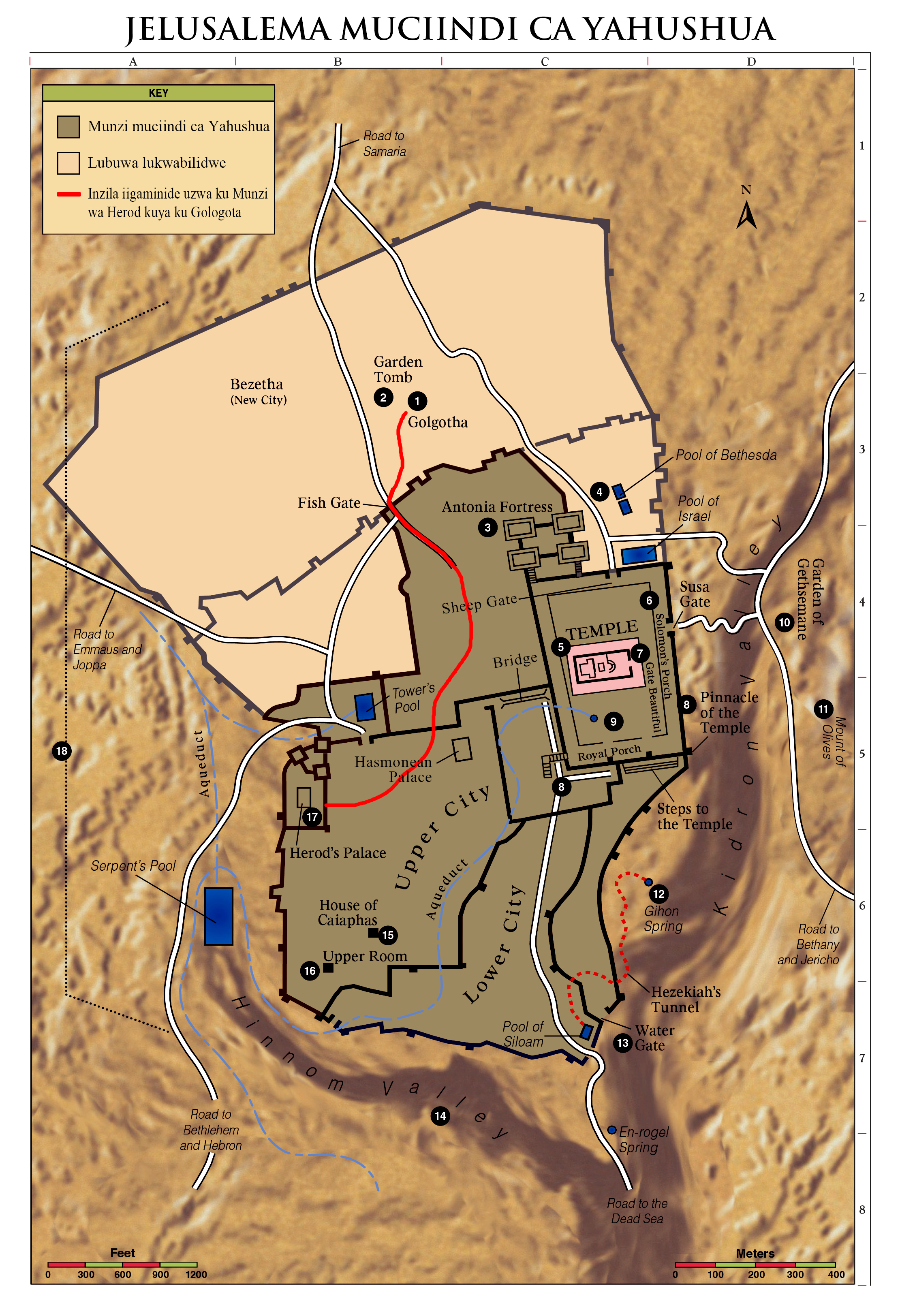 Gologota wakali kkilomita lyomwe munsaa Munzi wa Herodi. Kufumbwa muntu wakali kweenda musinzo ooyo, naakamusyigwa amakunga aabantu aakabungene kusekelela Pasika a Pobwe lya Cinkwa Citakwe Mimena.

Josefa mbwaakabambilila busena bwakuzikka mutumba
"Naakamvwa kwaamba kwasilumamba, Pilato wakaambila Josefa kuti ulakonzya kuyoougwisya mutumba…" (Maako 15:45-46, KJV)
Josefa taakabindila kuya ku Gologota pe. Walo taakazyi kuti inga uyoopegwa malailile aakuti akaanzule mutumba wamuntu wakasingidwe kufwa. Aboobo, eelyo naakamanizya kupegwa malailile, walo wakacita zintu zitobela:
1) Walo wakapiluka kumunzi wakwe kuyoopa batwanga bakwe malalile aakuti babunganye zibelesyo azimwi zintu ziyandika kuti bakakkomonone akwaanzula mutumba kuzwa ampanda mpuwaagagaidwe, akuutembaizya kuya kubusena bwakuuzikkila, mpoonya akuyoosalazya mubili ooyo akuubambila kuti uzikkwe .
2) Walo naakatumina mulomo kuli Nikodemasi, nkaambo Nikodemasi wakalizyi kuti wakeelede kweetelezya tununkilizyo twakunanaika mutumba kuutaninga zikkwa.
3) Walo wakaunka (naa wakatumina mutwanga wakwe) kuti akaakuule milembo yakuvwungailila mutumba kuutaninga zikkwa. (Maako 15:46)
Nokuba kuti bantu bamwi balaa mubuzyo kuti mbubuti Josefa mbwaakali kunga waula milembo yakuvwungaila mutumba kakuyanda kuba kumazuba eelyo bantu kabalibambila kulya Pasika, kuli twaambo totatwe tweelede kwiibalukwa. Ootu twaambo tujatikizya bbala lya opsios kuti lyaba ndelizumizyigwa kubelesyegwa aawa, akwaambilizya kuti Josefa wakaunka kuli Pilato nilyakabbilide kale zuba.
1) Pasika wakali buzuba bwakubeleka
2) Ambweni mantoolo akacili julidwe aciindi eeco; nokuba kuti,
3) Walo wakali kukonzya kuyandaula bantu balaa zintoolo aabo batakali kunga balelema kumusambala zintu, nokuba kuti akali masiku, nkaambo kaziyanza zyakeelede kucitwa mukuzikka baJuuda eezyo zyakeelede kucitwa cakubinda.
Ncintu cikonzya kuteeleleka ncakuti Josefa naakakonzya kuula milembo yakuzambaila mutumba kalibbilide zuba. BaJuuda lyoonse bakalizyibidwe kuti bakali bantu bateenkeli kuyandisya mpindu akujana mali, aboobo kunoonga mantoolo aaba Juuda akacili julidwe nokuba kuti zuba lyaakali bbilide kale. Mubbuku lya Amosi 8, bajuuda tiibakasinswa nkaambo kakusambala ciindi camasiku pe. Pele bakasinswa nkaambo kakubinzya kubalila mawoola aabulemu aa Nsabata.
"Amuswiilile makani aaya nywebo nomupenzya babulide akukatazya bacete bamucisi, nomuti, "Ino pobwe lyamwezi mupya lilamana lili kutegwa tutalike kuulisya maila, abuzuba bwa NSabata bulainda lili kutegwa tusambale maila amwi. Tucesye cakupimina, tudulisye, tubelesye zipimyo zyakucenga, tuule bacete ansiliva ababulide andyasyo, alimwi tuulisye maila aanyina ankwaaya."? (Amosi 8:4, 5, KJV)
Bikkila maanu aawa kuti, kuti mantoolo woonse naakalijedwe nilyakabbila zuba, nikwakabula muzeezo wakubinzya mawoola aasetekene aa Nsabata nkaambo boonse nibakalizyi kuti bakazumizyidwe buyo kujula mantoolo kusikila buzuba butobela.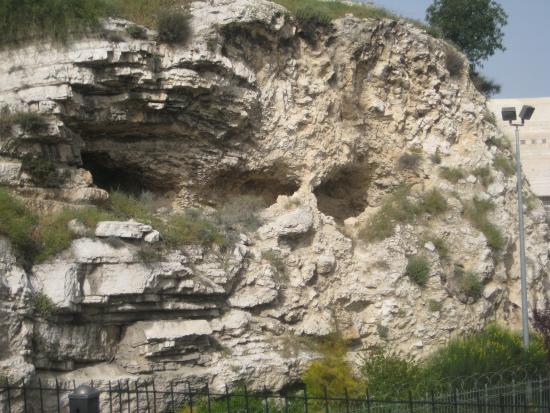 Gologota Mulundu wakali mbuli Cipompo camutwe, wakali kkilomita lyomwe munsaa Munzi wa Herodi.
Kuti mantoolo kaali akali jalidwe, nokuba boobo, Josefa naakabayandaula aabo basambala milembo yakuzikkila mitumba kuzwa mumaanda aabo. Mumasi manjaanji, kusikila abobuno buzuba, bantu balaa zintoolo bakkala mumaanda aayakidwe atalaa zintoolo nokuba kunzaa zintoolo zyabo. Tiicakali kunga caba cintu cikatazya kuli nguwe kuti awule milembo yakuzikkila nokuba kuti kakuli kumazuba nanka kumangolezya. Pele eeci nicakamutolela ciindi cikubwene nkaambo musambazi naakali kusekelela pobwe (nanka kulibambila kuti asekelele pobwe lya) Pasika antoomwe amukwasyi wakwe woonse abalongwenyina. Kuyeeyela kuti Josefa wakalizyi kabotu kwakugama alimwi taakaleyaleya akusowaila ciindi, eeco acalo nicakamutolela ciindi cili mbocibede. Jelusalema wakali munzi wakayakidwe mbuli maanda aamazubaano, kuukosawidwe amigwagwa iikwazeme mipati. Tuzila twawo twakali syaankene, katuzelauka, alimwi katukobeledwe amantoolo aamakwebo mumbali azivwuka zya basilweendo.
Mulundu wa Gologota wakali buyo myaanda yamamita yongaye kuzwa kumulyango wamunzi ooyu. Nokuba boobo, wakali kkilomita lyomwe kuzwa munsaa munzi wa Herodi. Kuti muntu wasanganya kukkilomita lyomwe eelyo, misinzo yoonse njaakeendeenda Josefa eelyo naakali kupiluluka kumunzi wakwe, nakaunka kuyoowula milembo yakuzikkila, naakapilukila kumunzi wakwe kuti akabunganye zintu zyoonse zyakali kuyandika, akutola kasinzo kaya anze lyamunzi, yoonse misinzo eeyo inga yatola ciindi cili mbocibede.
Kuzwa aawo Josefa naakayaamuka kuzwa mulubuwa lwa Pilato, kusikila leelyo naakayumuka kuya ku Gologota, inga mawoola obile naakainda, nokuba manji kwiinda waawo. Ncintu camaanu kuyeeyela kuti Josefa a Nicodemasi bakaswaanganina anze lyamulyango wamunzi akululamika musinzo wabo kuya ku Kalivali antoomwe. Kuyungizya azimwi zintu zyakeelede kucitwa kuzwa ciindi Josefa naakataanguna kuya kuli Pilato, eeco inga nicaamutolela ciindi kusikila ku 7:30 koloko wamangolezya eelyo naakalulama kuya ku Gologota abatwanga bakwe antela a mbongolo yomwe nokuba zyobile kazikulaikidwe zintu ziyandika.
Eelyo zintu zyoonse zyeelede kucitika muciindi eeci nozibikkwa antoomwe, inga kwafwambaana kulibonya kuti kuzikka kalitaninga bbila zuba (6:59 koloko – 7:19 koloko wamangolezya) ncintu citakonzyeki pe. Aboobo, kuti ciindi cifwaafwi loko cayeeyelwa kuti ndendilyo nizyaacitika zintu eezyo, izuba lyakali bbilide kale eelyo Josefa naakazwa mumunzi.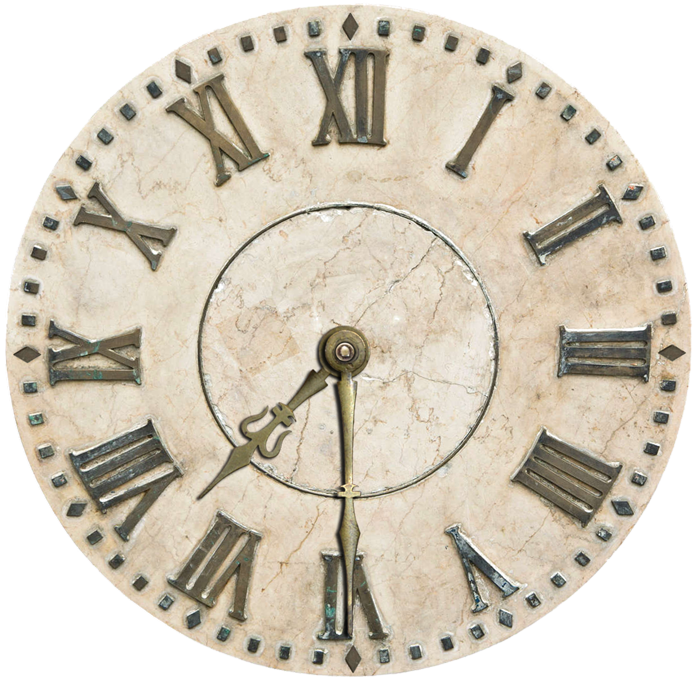 Josefa, abatwanga bakwe azibelesyo, nibakayumuka kuya ku Gologota kalibbilide kale zuba.

Kukkomonona akwaangula mutumba
"… Mpoonya bakamwaangula kuzya ansi …" (Maako 15:46, KJV)
Inga nicatakatola ciindi cilamfu kuti Josefa, Nicodemasi abatwanga babo basike kumulundu wa Gologota. Tee kayi, ooyu mulundu wakali munsaa mugwagwa mupati uunjila mumunzi wa Jelusalema. Kuyoosika kumulundu ooyu kuzwa nibaazumizyigwa a Pilato, nibakajana nkamu yabantu yakali kwiilingana akulangilizya cakali kutola busena
Aciindi cimwi Mufutuli Yahushua naakafwide kale, aabo bamajuuda bakali kulangilizya zyakali kutola busena bakakanza kuti mibili yabantu bagagaidwe , itakkalili ampanda nkaambo buzuba bwakali kutobela bwakali buzuba bwa Nsabata abuzuba butaanzi bwa Pobwe lya Cinkwa Citakwe Mimena.
"Mbwaanga bwakali buzuba bwakulibambila kubuzuba butobela bwa Kulyookezya butegwa Nsabata, bapati ba Bajuda bakakumbila Pilato kuti bantu bakankamidwe bakompaulwe maulu akwaangulwa aziingano kabutanasika buzuba bwa Nsabata. Bakacita boobo nkaambo buzuba oobu bwakali bupati kulimbabo. Aboobo basilumamba bakasika akutalika kutyola maulu aamwaalumi mutaanzi wabaabo bakabambwidwe alimwi akuli wabili. Pele nibakasika kuli Yahushua, bakajana kuti wafwa kale, nkaako taakwe nibakamutyola maulu pe. (Johane 19:31-33, KJV)
Aaka kampango katupa bumboni buyungizya kutondezya kuti Nsabata tiiyakali kukonzya kutalikila kumabbililo aazuba nkaambo katusimpe tutobela ansi aawa ootu:
Pilato wakanyandwa kuti muntu inga wafwambaana kufwa boobo kwiinda mukugagagilwa buyo, aboobo walo wakatumizya silumamba ooyo wakali kweendelezya kukankamina kuti amubuzye makani woonse.
Silumamba wakasyomezya ncobeni kuti Yahushua wakalifwide.
Kuti bajuuda nibakaunka kuli Pilato kuyoolomba kuti bakompaule maulu aabagagaidwe basingidwe eelyo Josefa kataninga unka kuli Pilato, Pilato naatakatumizya silumamba ciindi cabili kuyoolanga ncobeni kuti naa Yahushua wakalifwide ncobeni. Walo naakalizyi kale kuti wakafwa kwiinda mukufundilila kuti maulu Aakwe naakakompoolwa.
"Lino kwakali muunda kubusena ooko kwakakankamidwe Yahushua. Mumuunda oomo kwakali cuumbwe cipya mwatakaninga zikkidwe muntu pe.
Nkaambo kakuti cuumbwe eeco cakali aafwiifwi, akuti, bwakali buzuba bwakulibambila kubuzuba butobela bwa Kulyookezya butegwa Nsabata bakatola mutumba wa Yahushua akuuzikka oomo." Johane 19:41-42, KJV
Aboobo baJuuda bakaunka kuli Pilato kuyookumbila kuti bafwambye lufu lwabasintolongo bobile bakaceede bakacili kulanga eelyo Josefa naakamanide5kale kulomba mubili wa Mufutuli. Balo bakakumbila Pilato muciindi Josefa naakali kupangana a Nicodemasi mbobakali kunga bazikka Mufutuli Yahushua.
Kukkomonona mutumba wa Mufutuli kuzwa ampanda inga wakali mulimo muyumu uuminya, alimwi uutola ciindi. Mangwalo alembedwe kuti kunyina pe noliba lyomwe fuwa lyokwa Yahushua lyakakompwedwe pe, eeco kaceendelana a cishinshimi. Josefa, Nicodemasi abatwanga babo kunooli bakali kubambilila kabotu-kabotu kwaangula mubili, nokuba boobo, ooyo tiiwakali mulimo muubauba kusomauna mpikili zipati boobo, kazipatide mumapulanga aaciciingano. Ncobeni abalo basyaazibwene bazintu zyansiku, bakavwukkula mafuwa aakali mubbokesi lyamafuwa kaacigagaidwe ampikili, eeco ncecitondezya mbocakali cintu ciyumu kusomauna mpikili kuzwa mumutumba wamuntu. Cakalisalede kuti kufumbwa naa nguni ooyo wakazikka mutumba wamuntu ooyo, wakaalilwa kusomauna mpikili, nanka kuti, tiicakali cintu ciyandika kucita.
Josefa a Nicodemasi nibakatola ciindi kufumbwa mbucakali kuyandika kuti bacite mulimo wabo kabotu-kabotu, kwaangula mubili mubulemu kuzwa aciciingano. Bakali kubindila kuyoolya mulalilo wa Pasika. Ooyu wakali mulimo mupati mumaumi aabo ngubakali kubeleka wakuzikka Mufutuli. Balo nibakali jisi batwanga bakutembaizya mubili akuutola kucuumbwe ca mumuunda wa Getisemane, eeco cakali munsimunsi. Ooyu mulimo niwakatola woola lyomwe, akusisya ciindi coonse antoomwe ku 8:30 koloko wamangolezya.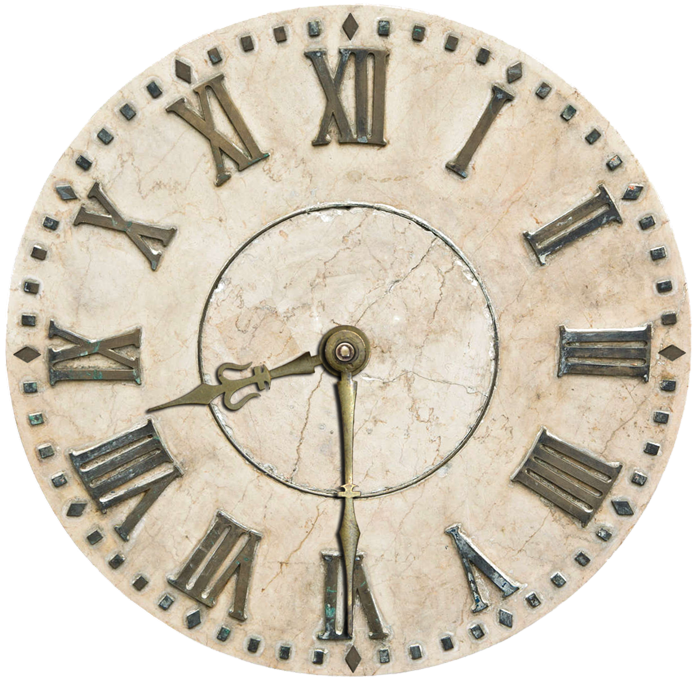 Kukkomonona mutumba kakwiina kuuyawulula inga wakali mulimo uukatazya.
Ciindi nicakasika a 8:30 koloko wamasiku kusikila nibakamanizya.

Kusalazya mutumba kuti uzikkwe
"Mpoonya wakawaangula, akuuputaila mucisani cibotu akuyoowulazika mucuumbwe cakakokololwa mumwaala, mucuumbwe mwatakana zikkidwe muntu. Bwakali buzuba bwakulibambila, nkaambo Buzuba bwa Kulyookezya butegwa Nsabata bwakali aafwiifwi kutalika." (Luka 23:53, KJV)
Kubambilila mubili kuti uzikkwe lyoonse wakali mulimo uutola ciindi cikubwene. Kulanganya mbwaakapenzyegwa Mufutuli kataninga fwa, kusanganizya aziyanza zya baJuuda nzyobatobezya eelyo nobayanda kuzikka muntu, inga eeco nicakatola ciindi cilamfu loko. Josefa, mbwaanga wakali muntu muvwubi, wakajisi cuumbwe cipya cakamanizya kubambilwa kuti akazikke mukaintu wakwe alakwe mumbewu yakulyookezyela. Oomo mumbewu, kwakali zyiba lyameenda aakali kuyoboloka kuzwa kumvwula. Kwakali meenda manjaanji aakali mumo, pele nicakacili kunga catola ciindi cilamfu kusanzya mubili wakacuzawidwe boobo. Nokuba cisyomeka cameenda inga nicakadimpulwa ziindi zinjaanji kuteka meenda; masusu aamutwe azigunyugunyu zyakaceede aawoo aakali malezu, zyakasanzigwa. Ciyanza cakusanzya mutumba citola zintu zinjaanji kuleka muyo kupyaasya meenda kusukuluzya mubili. Inga kunooli kusanzya mubili nikwakatola mawoola aasikila kuli obile. Kusikila aciindi aawo, inga ciindi nicakasika a 10:30 koloko wamasiku.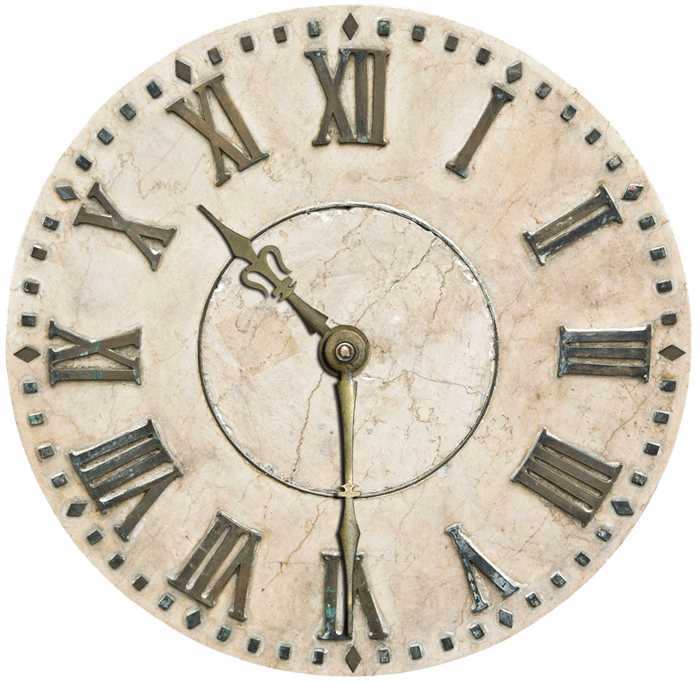 Kusanzya mutumba inga nicakali cintu ciminya, akutola ciindi kusikilaku 10:30 koloko wamasiku.

Kuzambaila mutumba mumilembo kuti uzikkwe
"Pele umwi silumamba wakamuyasa sumo kulubazu, mpoonya kwakazwa bulowa amaanzi. Lino muntu wakabona zintu eezi nguwapa bumboni, nkabela bumboni bwakwe mbwakasimpe. Ulizi kuti waamba zyabwini kutegwa anywebo musyome. Zintu eezi zyakacitika kweendelana a Malembe aati, "Taakwe akomwe kafuwa kayootyoka pe."Alimwi aamwi Malembe alati, "Bayoomulanga ooyo ngubakayasa." Musule akooku Josefa waku Alimatiya wakali umwi wabasikwiiya ba Yahushua, cakulisisa-sisa mukuyoowa bapati ba Bajuda, wakaakukumbila mutumba wa Yahushua kuti awaangule aciingano. Pilato wakamuzumizya. Awalo Nikodemasi uulya wakasikide kuli Yahushua masiku, wakasika weetelezya atununkilizyo twiindene-indene mane cibbudu buya. Bakatola mutumba wa Yahushua akuuputaila mumasani antoomwe atununkilizyo, mbubonya mbuli cilengwa ca Bajuda." (Johane 19:39-40, KJV)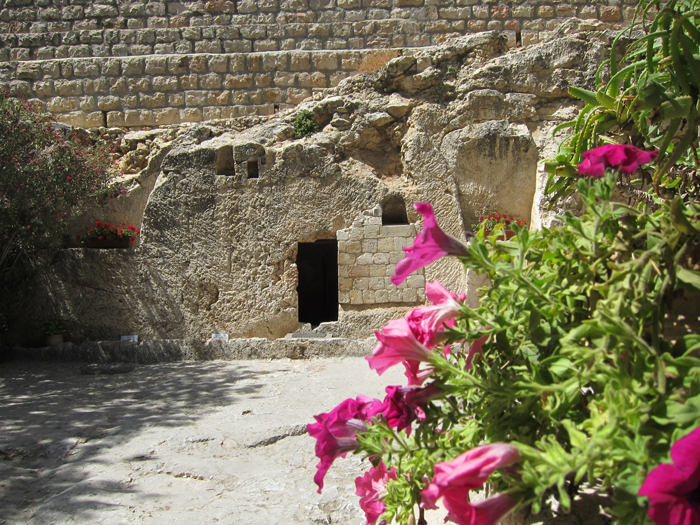 Cuumbwe ca Mumuunda.
Mpoonya mubili mbuwakamanina buyo kusalazyigwa, lino mulimo wini wakuzambaila kabotu-kabotu mumilembo yakuzikkilwa antoomwe atununkilizyo wakatobela aawo. Kuleka mbuli mitumba iizikkilwa mumabbokesi kucooko ca kumbo, kunyina cibeela camubili cakeelede kugumana acibeela cimwi. Maboko amaulu woonse akeelede kubaa mulembo waazambaide akwaandana. Matansyi amatende aalo akali kuzambailwa lyomwe lyomwe mumulembo walyo lilikke, mbweenya abusyu bwamuntu abwalo. Eeci cakali ciyanza cakali kucitwa kweendelanya ambokulembedwe mubusanduluzi bwa Mangwalo mpokwaambilizyigwa Lazalosi naakabuka kuzwa kubafu.: "Alimwi ooyo wakafwide wakapompa, kazambaidwe kumatansyi akumatende mumilembo yakuzikkilwa: abwalo busyu bwakwe bwakali zambaidwe mukalembo. Mpoonya Mufutuli Yahushua wakati kuli mbabo, Amumwaangulule, amumuleke alyeendelele." (Johane 11:44, KJV)
Kumizeezo yabuJuuda, mulimo wakuzikka muntu wakali mulimo mupati kapati. Kuti mutumba wamuntu tiiwakazikkwa munzila yeelede, muntu wakali kulanganyigwa kuti wakali muntu uusingidwe a Mwami Yahuwah. Aboobo, mulimo wakuzikka mutumba wamuntu, kapati ooyo wakali kuyandwa ncobeni, inga niwakali mulimo uutontomanwa kubelekwa akubambililwa kabotu-kabotu.
Teesyi kuti bantu boonse bakali kuzikkwa kabananaikidwe tununkilizyo pe. Bami abantu bavwubide ncobeni balikke mbibakali kukonzya kuula tununkilizyo twakuvwungailizya amutumba wamuntu uuzikkwa. Mwami Hezekiah wakayobozya tununkilizyo muŋanda yakwe yakuyobweda. Ooto tununkilizyo twakali kubalilwa kuba cibeela ca lubono lwakwe. "Ooto tununkilizyo twaambidwe kuti ntwaakabelesya Nicodemo kuti abambilile mubili wa mufutuli kuti uzikkwe, Johane 19:39,40, twakali ' mula a itati,' alimwi ntotwakali kwaambwa kuti musamu wa tati, a musamu uununkilila wa Aquilaria agallochum."6 Bamwi basikuvwuntauzya basendekezya kuti mweelwe watununkilizyo ooyo ngwaakaleta Nicodemo wakali kusikila ku $200,000 mumali aamakwebo mazubaano.7
Mweelwe wa "mapaundi aali mwaanda watununkilizyo" wakali mweelwe mupati ncobeni watununkilizyo tudula kapati! Mula wakali tununkilizyo twakusansaila. Itati lyakali ziyidwe kuba lusu, bwakukanda mutununkilizyo akulambaika mutumba woonse. Mulimo wakuzambaila mubili wamuntu mumilembo antoomwe atununkilizyo, wakali mulimo uutola ciindi kuleka buyo kuvwavwaanga kuvwungaila akufwampaila tununkilizyo mukati pe. Comwe comwe cibeela camubili cakeelede kupombailwa mumilembo yongaye. Tununkilizyo katukandidwe mumusamu uununkilila, twakali kumataikwa kuzwa amubili, akataa milembo ciindi comwe comwe cakuvwungaila kabotu-kabotu abulemu. Wakali mulimo uutola ciindi cikubwene ncobeni.
Mulimo wakuzambaila mubili mutununkilizyo, wakali kukonzya kutola mawoola obile (nokuba otatwe) kuti umanizye kucitwa. Aboobo ciindi coonse eeco nicakabatolela kusikila akataa masiku.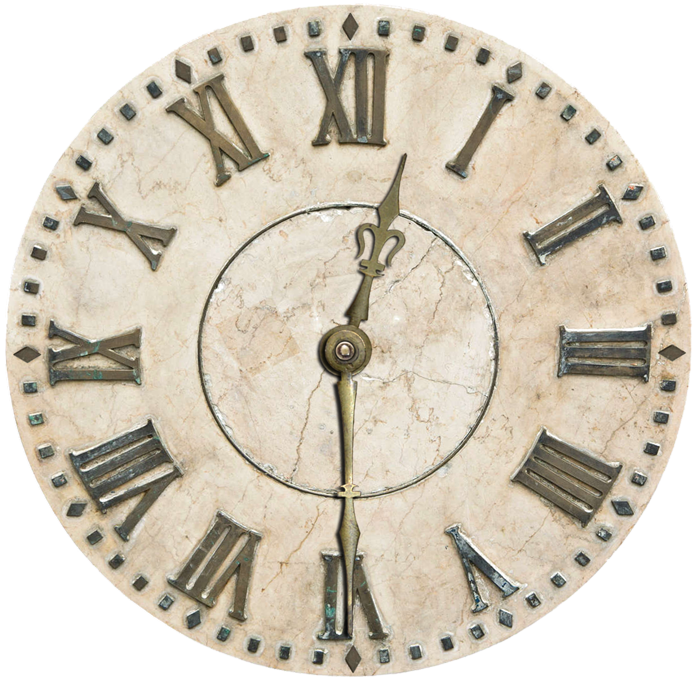 Kupombaila mutumba atununkilizyo wakali mulimo uutolela ciindi cikubwene.
Inga ciindi nicakasika a 12:30 koloko akataa masiku kusikila nibakamanizya mulimo ooyu.

Kuzikka
"Mpoonya wakawaangula, akuuputaila mucisani cibotu akuyooulazika mucuumbwe cakakokololwa mumwaala, mucuumbwe mwatakana zikkidwe muntu.." (Luka 23:53, KJV)
Kusikila niwakamanizya kuzambailwa mubili, inga nikwakainda buyo maminiti ongaye buyo kulazyika mutumba ooyo mucuumbwe. Kukunkulisya bbwe lipati kusinka cuumbwe, kubungilila tulembolembo twakalaa malowa, kubungilila zibelesyo zyoonse nzibaabelesya kukkomonona mubili wa Mufutuli kuzwa aciciingano, zyoonse eezyo inga tiizyakatola ciindi cilamfu pe. Kusikila aciindi ca 12:50 koloko akataa masiku, eeyi nkamu yuuside kapati inga niyakasuuluka kuya kumaanda, mulimo woonse kuumanide kucitwa.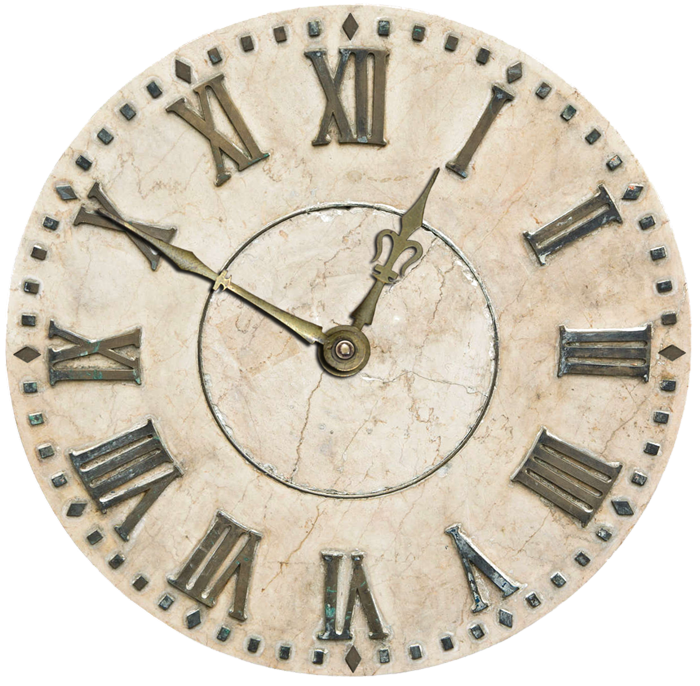 Banalumi abamakaintu nibakabweeda ku Jelusalema munsaa 12:50 koloko akataa masiku.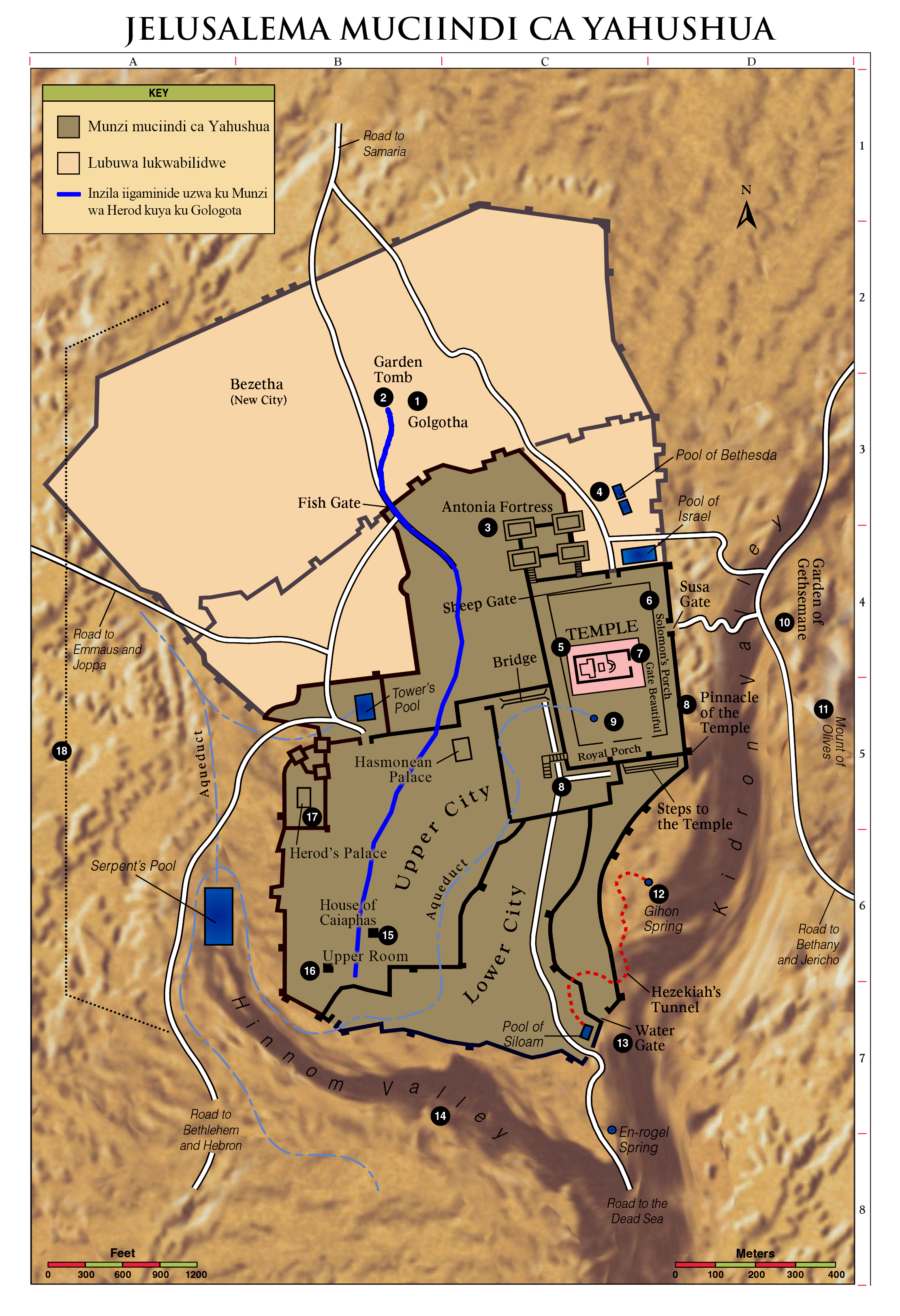 Nicakabatolela tunzumina tuli 15-20 bamakaintu kuti bazyokele kuzwa ku Cuumbwe mu Muunda.
Bamakaintu
"Abalo bakaintu bakazwida kucisi ca Galilii, aabo bakali kuya butobela musule lya Yahushua, bakainka a Josefa kuyoobona cuumbwe, akubona mbuli mutumba wa Yahushua mbuwakalazikwa oomo. Mpoonya bakabweeda kumunzi kuti bakabambe mafuta atununkilizyo tumwi twakuyoonanika mutumba wa Yahushua ." (Luka 23:55-56, KJV)
Muziyanza zya mikowa ya Akataa Kujwe, bantu bamukwasyi mbabakutauka kubambilila mutumba wamuntu kuti uzikkwe. Bamakaintu bamukwasyi mbababambilila mutumba wamukaintu uufwide, abalo banalumi mbweenya buyo mbababambilila mutumba wamwaalumi uufwide. Makani manjaanji aambilizya kuti Josefa waku Arimathea wakali umwi wamukwasyi ookwa Yahushua, aboobo ncintu cilaa maanu kuti walo wakaluukwete mulimo wakubambilila Mufutuli kataninga zikkwa.
Mbuli mbokulembedwe mu Mangwalo, bamakaintu bakalisyite kumaanda, aboobo tiibakaguma mulimo wakuzikka pe. Balo bakali kulombozya kuti inga bacita cimwi cakugwasyilizya, pele mulimo wakubambilila mutumba kuti uzikkwe, wakali mulimo wabanalumi. Mucibaka caboobo, balo bakali kulangilizya kabaimvwi alaale kabakanzide kuti bakabungilile tununkilizyo amafuta aakunanika mutumba eelyo niwaamanizya kuzambailwa mumilembo.
Mbulyakamanizya buyo kukunkulisyigwa bbwe lipati kujala cuumbwe, kucinyina acimbi cakali kukonzya kucitwa. Aboobo aabo bamakanintu bakapiluka kumaanda, ambweni kabasindikilwa abanalumi kutegwa batanjili muntenda. Ooyu tiiwakali musinzo wakufwamba kweenda pe. Mbwaanga bakabucesya tubulu kabakutauka kubambilila mubili kuti uzikkwe. Aboobo bakali katede, mizeezo yabo yakali katede amibili yabo mbweenya buyo. Ncobeni kunyina nzila yakuzyiba ooko kwini nkubakali kukkala bamakanitu aabo, pele kuti nibakali kukkala munsaa ngazi oomo mwakalidwa mulalilo, nibakali kkilomota lyomwe buyo kuzwa kubusena ooko kwakali cuumbwe. Kuti nibakali kukkala munselelo lya munzi, nicakabatolela maminiti aasika 15-20 kuti baselemuke musinzo wakuzwa kubusena kwakali cuumbwe kuyoosikila nkobakali kukkala kumaanda aabo.
Busena bwa Ngazi mwakalidwa mulalilo buli kululyo ansi lyacifwanikiso ca Jelusalema Wansiku. Munzi wa Herodi uli atala kulumwensyi.
Aaba bamakaintu kunooli bakali libambide kale cakucita kuzwa waawo. Balo bakali kuyanda kunanika mafuta mutumba wa Mufutuli wabo uuyandwa. Abalo bakali kuyanda kutola lubazu mukulemekezya Nguwe. Eelyo nibakapiluka kumaanda aabo, bakajata bubi kulibambila akuyandaula tununkilizyo twakaceede. Luuka waamba kuti aaba bamakaintu, "bakabambilila tununkilizyo azyakulisakatizya". Nokuba boobo, cilisalede kuzwa mu Bbaibbele kuti kweezyekanya akubunganya makani aalembedwe, balo bakalijana kuti tiibakajisi tunukilizyo tunjaanji amafuta pe. Aboobo kunyina pe ncobakali kukonzya kucita aciindi eeco nkaambo kwakali kuya kubucedo bwa Nsabata. Aboobo, "bakalyookezya mubuzuba bwa Nsabata mbuli mulawo". (Luuka 23:56)
Mbuyakaindila buyo Nsabata alimwi makwebo naakajulwa kuti zintu zitalike kusambalwa, aabo bamakaintu "bakaula tununkilizyo tulweela, kutegwa bakaunke mafumina kuyoomunanika." (Maako 16:1, KJV) Nokuba kuti bakali yandisyide kupilukila kucuumbwe kuyoonanika mubili ookwa Yahushua, bakalindila kusikila kwayanda kuca. Tiibakali kukonzya kuula tununkilizyo tunjaanji ooto ntobakali kuyanda kubelesya kusikila niyakainda Nsabata kumangolezya. Balo bakalizyi nzila mbotu iini yakulemekezya Nguwe kuti yakali yakuteelela Nguwe. Walo wakati naakacili muzumi, "Kuti kondiyanda Ime, kobamba milawo Yangu." (Johane 14:15, NKJV) Balo bakabamba buzuba bwa Nsabata akubusetekanya kuli "Simalelo wa Nsabata."
Mbuli mbokwaambidwe kale, ncintu cilaa maanu kuyeeyela kuti aabo bamakaintu bakapilukila ku Jelusalema kabeenda antoomwe abanalumi bakali kuzikka mutumba. Eeci nicatola tunzumina twaciindi tuli kkumi atusanu 15 kuti bazinguluke musinzo ooyu akusika kuminzi yabo a 1:05 koloko akataa masiku. Aaba bamakaintu nibakapiluka kuminzi yabo umwi awumwi, wakalangaula muŋanda yakwe kufumbwa ncaakajisi, mpoonya bakabungana alimwi akuvwiyavwiya kuti balibambile kuyoowula ncibaabulide kufumbwa buyo mbwiiya kwiinda Nsabata. Nkaambo kakuti eeco ciindi akali akataa masiku, ncobeni kwakanyina mantoolo aakacijulidwe aciindi eeco. Kwaamba masimpe, ooyu mubandi wabo niwakatola woola lyomwe, akusisya ciindi munsaa 2 koloko wamasiku.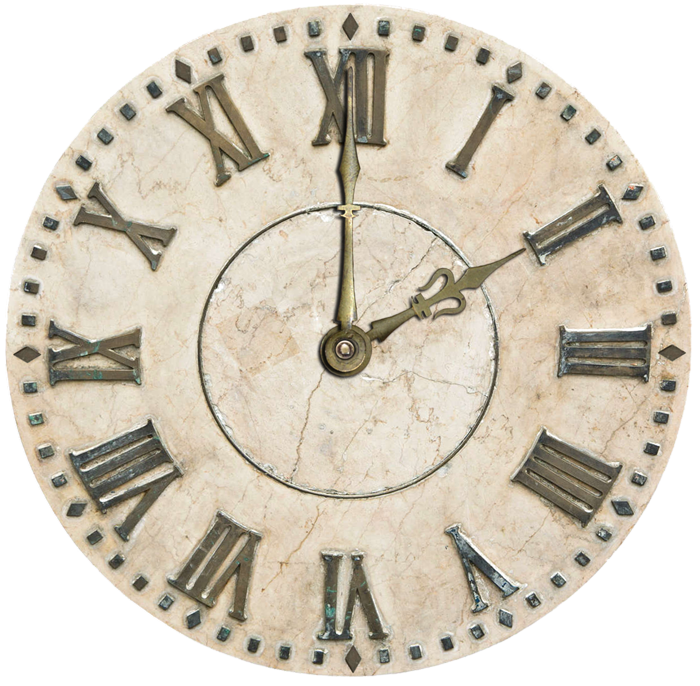 Kweenzyeezya ciindi, inga nicakali ciindi ca 2 koloko wamasiku kusikila bamakaintu nibakatula ansi milimo yakulibambila.

Kubucedo bwa Nsabata
"Alimwi nkaambo oobo buzuba bwakali buzuba bwakulibambila, ayalo Nsabata yakaswena." (Luuka 23:54, KJV)
Mulumbe uulembedwe walufu akuzikkwa kwa Mufutuli Yahushua ulikosoodwe akufwiinsyigwa. Ibbabbele ligantaganta buyo asyoonto ciindi cakatola kuti azikkilwe mutumba wakwe. Nokuba boobo, ooyu mulongo wazintu zyakacitika kuti wabikkwa mumulongo, akulangisyigwa comwe comwe, akulangaula mabala aabelesyedwe aaci Giliki, inga kwatalika kulibonya tusimpe katusalazyidwe: kuzikkwa kwaYahushua tiikwakali kukonzya kucitika kalitaninga bbila zuba pe. Kuti bbala lyaci Giliki lya opsios lyazuminwa, ooyu mulimo wakatola busiku boonse! Zyoonse zintu zyakatola busena mumawoola aabusiku oobo zyakali cibeela cabuzuba bwa cisambomwe bwamvwiki, buzuba bwakulibambila Nsabata iizyakumbele. Kweendelanya amulumbe ookwa Luuka, tiibakamanizya kujata mulimo ooyo kusikila nikwakasika kubucedo bwa Nsabata.8 Nokuba kuti eeci tacaambidwe mubusanduluzi bwa Cikuwa, pele mabala aaci Giliki mataanzi atondezya kuti mbombubo mbocakacitika oobo.
Ibbala lyakasandululwa kuti "yakaswena" mukampango aaka, lizyila kubbala lyaci Giliki lyakuti, … (epiphosko). Eeli bbala lyaamba cintu cikankamusya kuti: "nikwakatalika kusalala:- nikwakaba kubucedo."9 Ndibbala lyamusyobo wa #2017, … (epiphauo), lyaamblizya kuti "kumunika . . . kumwesya mumuni."10 Nkaambo kakuti bakalindila kusikila mangolezya nokuya balombe malailile aakuti bakaanzule mubili kuzwa aciciingano, kuukkomonona akuusanzya, akuuzambaila mumilembo, azimwi zyaacitika, eeco cakabatolela mawoola aabusiku boonse kuti bakutauke mulimo ooyo kweendelanya aziyanza zyabuJuuda. Balo tiibakamanizya mulimo woonse kusikila Nsabata niyakasika kubucedo eelyo nikwakatalika kusalazya kujwe.11
Ibbuku Lipya lya Strong Lisandulula Mabala aamu Bbaibbele lilapandaula ncolyaambilizya bbala lya epiphosko kuti "kwaambilizya kusika kubucedo bwa Nsabata."12 Kuti eeli bbala nilyakabelesyegwa kwaambilizya kusika kubucedo bwa Nsabata, alimwi kuti eeli bbala lwalyo nilyali kwiiminina kuti "kutalika kuba kubucedo," nkaako mpeenya aawa amakani woonse mpaamanina kusalazyigwa: iNsabata yakatalikila kubucedo nikwakatalika kusalazya mumuni, kuleka kumabbililo aazuba amudima wakatobela waawo.
Mumunzi wa Jelusalema, kupasuka kwazuba aciindi camwaka eeco inga kucitikila akataa 5:54 koloko a 6:27 koloko wakubucedo. Nokuba boobo, bucedo — kusalala kuba kuti wasika mumuni — kutalikila kulaale kalitaninga pasuka zuba. Mu Jelusalema, bucedo mumwezi wa Mukubwe-kaangala butalikila akataa ciindi ca 5:05 koloko (kumatalikilo aamwezi) a 4:25 koloko (kumamaninno aamwezi ngweenya ooyu mbuli mazuba mbwaayaa kulampa kuya kumainza kubuzuba bweelene abusiku).
Mbuli mbutwaliboneka kale, twakasala ziindi zifwaafwi loko kuti tubambe ciiyo eeci. Kwiina nociyandika kuti tulampye ziindi zyakacitika zintu zyoonse. Tee kayi inga zyoonse nizyakamanizya kucitwa kalitaninga bbila zuba nokuba kuti pe. Kuyeeyela kuti Josefa wakakumbila malailile aakupegwa mubili kalitaninga bbila zuba, inga catuleta kuciindi eelyo bamakaintu nibakali kubambilila tununkilizyo twakunanika mutumba. Balo nibakalibonena kuti tabajisi zinji alimwi kunyina pe mbobakali kunga baula zyakuyungizya kuli nzyobakajisi kale zyakubelesya kakuli mpaakati aamasiku. Balo bakatula ansi mulimo kusikila nibakali kukonzya kuula akuyungizya kutunukilizyo ntobakajisi kale eelyo Nsabata niyakayindide. Mukupima ciindi kwesu, inga mawoola aali ciloba naakainda kalibbilide zuba. Mumajwi amwi ooku nkokwaamba kuti, Mangwalo alisalazyide kale kuti ooyu mulimo wakatola ciindi cikubwene kwiinda ciindi ncotwapima kale mucibalo coonse eeci!
Ibbaibbele lilisalazyide kuti Nsabata yakatalikila nokwakatalika kulasazya kubucedo eelyo nibakatula ansi zibelesyo zyabo akuleka kulibambila. Aboobo, kusikila ciindi banalumi bakali kuzikka mutumba nibakamanizya, balo bakali pilukide kale ku Jelusalema, bamakaintu nibakabunganya tununkilizyo akubona kuti tiibakajisi tunji akulizeeza kuti bakeelede kuula twakuyungizya, ciindi cakali kuyaa kuswena ku 5 koloko kubucedo bwa Nsabata! Insabata, ya Abibu 15, yakasika nikwakasalazya kujwe alimwi abalo bamakaintu bakalyookezya mulimo mbweenya mbuli mulawo mbuwakali kwaamba.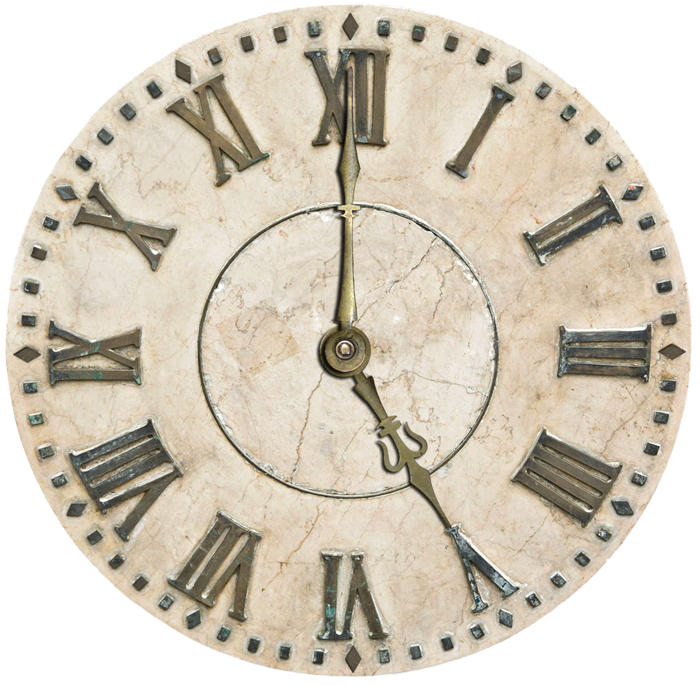 Ibbaibbele lyaamba kuti mulimo woonse wakamana eelyo nikwakatalika kusalazya kubucedo bwa Nsabata, 5 koloko! Milimo yoonse iilembedwe yakatola busiku boonse tubulu.

Kubuka Kuzwa Kubafu
"Lino Buzuba bwa Kulyookezya butegwa Nsabata nibwakamana, Maliya waku Magadala, Salomi, a Maliya banyina Jemusi bakaula tununkilizyo kuti bakananike mutumba wa Yahushua. Cifumo-fumo kapati kubucedo mubuzuba butaanzi bwamvwiki, mbulyakapaswida buyo zuba, bakaintu aaba bakainka kucuumbwe." (Maako 16:1-2, KJV)
Aawa mpaali bumboni bumaninide kuti buzuba butalikila kubucedo, kuleka kumabbililo aazuba: "Kumamanino aa Nsabata, eelyo nokwakatalika kusalazya kubucedo bwa buzuba butaanzi bwa mvwiki, bakaboola ba Maliya Magadalena a Maliya umwi kuti bazyoobone cuumbwe." (Mateyo 28:1, KJV) Kaambo kakwaamba kuti "nikwakatalika kusalazya kubucedo" kakazyila kubbala ndyeenya lyakabelesyegwa muli Luka 23:54 mukwaambilizya kuti Nsabata "yakaswena" eelyo bamakaintu nibakatula ansi zibelesyo akuleka kulibambila nkaambo Nsabata yakatalika. Lyaambilizya kuti, "kutalika kumwesya mumuni:-- kutalika kuba kubucedo."13
"Kuya" ndibbala lyaambilizya cintu kugama kulubazu lumwi. Nkusandulula kululeme bbala lyaci Giliki lya eis, eelyo lyaambilizya kweenda akwaambilizya kusika abusena bumwi.14 Eeli bbala nilyatakabelesyegwa pe kuti Buzuba Butaanzi bwa mvwiki nibwakatalikila kumabbililo aazuba mangolezya aakaindide kale musyule. Ndileelyo buyo mumuni "niwakatalika kusalazya kuya kubucedo kwa buzuba butaanzi bwa mvwiki", ndendilyo eelyo oobo buzuba nobwakatalika.
Kuti bamaJuuda nibakali kutalikila buzuba bwabo kumabbililo aazuba, balo nibakatalika buzuba abuzuba buli boonse kumabbililo aazuba, kusanganya abuzuba butaanzi bwa mvwiki. Nokuba boobo, Mateyo 28:1 ulisalazyide kwaamba kuti niyakaindide Nsabata (yakainda akumanina eelyo mumuni niwakaleka kumwesya kakuyanda kuba masiku) eelyo nikwatalika kusalazya mumuni kuya kubuzuba butaanzi bwa mvwiki, (buzuba butaanzi bwamvwiki tiibwakaninga talika kumabbililo aazuba mubusiku bwakainda pe), bamakaintu bakajokela kucuumbwe kuyoonanika mutumba ookwa Yahushua tununkilizyo amafuta. Oobo bwakali buzuba bwa Pobwe lya Micelo Mitaanzi naa buzuba bwa ntengaantenga, Abibu 16.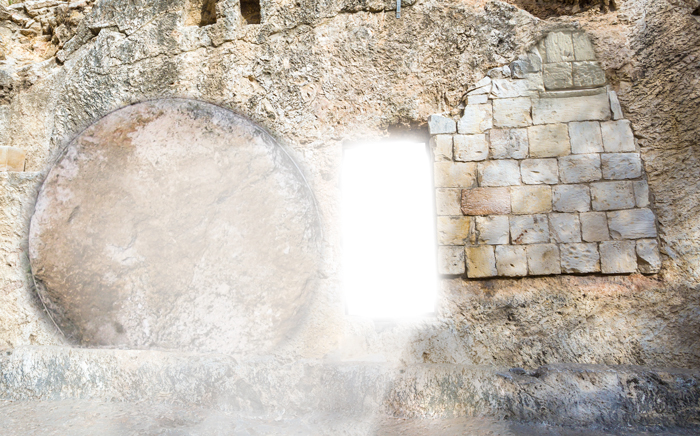 Tako muno pe! Wabuka kale!
"Jalula meso aangu, kuti mbone zintu zigambya zili mumulawo wako." (Intembauzyo 119:18, KJV)
Mubusongo buteeli bwa Mwami leza Yahuwah, wakabamba kuti lufu lwa Mwanaakwe Simuzyalwaalikke bweende mbuli mbwaakayandide. Muluzyibo lwakwe luzwa kuteeli wakalizyi kuti masimpe aa Nsabata anoosisidwe kwamyaka munsaa kusikila zyuulu zyobile zyamyaka (2,000). Mucito wamamanino waluyando luteeli wakali wakusiya bumboni bulembedwe bwa bweende bwazintu zyakatola busena, zyalo kuti eezyo zyabalwa kabotu-kabotu akuteelelwa, inga zyabatondezya basyomi bazyalane lyamamanino kasimpe keni eelyo Nsabata niitalika.
Bantu bakomba mu nsabata yamu Mujibelo, aabo babamba Nsabata kuzwa kumabbililo aazuba muli Bwasanu kusikila kumabbililo aazuba Mujibelo kumangolezya, bayanda kusekkelela zintu zyoonse zyakacitika akataa lufu lwa Mufutuli Yahushua munsaa ciindi ca 3 koloko akumabbililo aazuba munsaa 7 koloko – kulezya kusika mawoola naaba wone! Aboobo, ooyu mulimo uutakonzyeki kucitwa. Mbuli mbutwatondezya kale, bunji bwaziindi nzyotwapima kale kazitobelana, inga zyatondezya kuti ooyu mulimo niwakatola mawoola aatandila kusika munsaa fuka! Alimwi, mbuli mbokutondezyedwe muziindi zya kubucedo, ooyu mulimo wakatola ciindi cilamfu ncobeni kwiinda mbutwayezyeezya kale.
Kunyina nzila ngubauba iinga yasekkelela zintu zyoonse kuti zicitigwe mumawoola aali wone. Kuyungizya waawo, kuti muntu wasola kucita boobo inga watalika kukazya tusimpe tulembwe kale mu Mangwalo:
Mulongo wazintu zya lufu akuzikkwa kwa Mufutuli Yahushua, ulasalazya kasimpe keni kakuti buzuba bwamu Bbaibbele, aboobo abuzuba bwaciloba bwa Nsabata, butalikila kubucedo, kutali kumabbililo aazuba. Casika ciindi lino cakusowela kulaale kulubila koonse kwatulengwalengwa twabantu amanjezyeezya, akutambula mawoola aasetekene aa Nsabata mbuli mbokweelede: kuzwa nokwatalika kusalazya kujwe nowasika mumuni, kusikila mumuni wayaamuka mangolezya, mbobuzuba bwa Nsabata. Kufumbwa ciimpene awaawa, ncilengwa buyo ciyeeme muziyanza zilaa tumpenda.
Nkamu ya WLC yaabila cipego ciimpene kubantu boonse aabo bacilamatide muzeezo wakutalika Nsabata kuzwa kumabbililo aazuba akusikila kumabblililo aazuba, kuti balitondezye ncobasyomena boobo. Inga caba cintu ceelela kuti cacitika akataa lufu lwa mufutuli Yahushua munsaa 3 koloko wasyikati amabbililo aazuba, kusikila munsaa 7 koloko wamangolezya. Abatondezye ciindi, misinzo abweende bwazintu zyoonse mbozyakacitika. Kuti kaali masimpe, alakonzya kutondezyegwa kakwiina cisisidwe pe. Kuti naa pe tabakonzyi kutondezya nokuba kuzwa mu.
---
1 Bbuku lisandulula mabala lyokwa Merriam-Webster
2 The New Strong's Expanded Dictionary Of Bible Words, 2001 ed., #6153.
3 Ibid., #3798.
4 Busena "bwaciyanza" cakukankamina bantu oobo bwakasalidwe aba Loma ba Katolika bwa Gologota bulakonzya kukakwa nkaambo buli munsaa munzi nkuuli kumbo. Mumilawo yakulisalazya yaba Juuda akuunga kwamiwo, tiicakali kuzumizyigwa kuti muntu azikkwe kumbo lyamunzi wa Jelusalema. Nkaambo Bbaibbele lilisalazyide kuti eeco cuumbwe mwaakazikkilwa Yahushua cakali munsaa busena bwakujailwa, eeci ncecintu cilesya busena bwa Gologota kuti bube busena bwakujailwa.
5 Johane 19 upandulula kuti basilumamba bakatyola maulu aabasintolongo bamwi, pele kutali maulu ookwa Yahushua nkaambo wakalifwide kale. Kampango 38 kasanduludwe kuti "nicakamanizya kucitika eeci, Josefa waku Arimathaea, … wakakumbila Pilato kuti walo akakkomonone mubili ookwa Yahushua akuuyobola: mpoonya Pilato wakamuzumizya. Walo aboobo, wakaboola akuugwisya mubili wa Yahushua." Aawa alimwi mpaalibonya tumpenda mukusandulula Mangwalo. Ibbala lilembedwe kuti "nicakamanizya kucitika" mubwini lyaamba "kuyungizya waawo; 'akati kaboobo' … (zimwi ziindi 'antoomwe', naa 'Kutobezya waawo') kalijatene kubbala ndyoliswaangene limwi; kutola busena kutozya cintu cacitika." (Strong's Expanded Dictionary, #3326.)
Mumajwi amwi, lisandulula bweende bwaciindi oomo zintu zinjaanji mozyakacitikila antoomwe, akusanganya zyoonse kakwiina kusalaula nokuba kwaandaanya mbozyakatobelana kucitika mumulongo. Cicikonzyeka kuganta lini eelyo baJuuda nibakaswaya Pilato kuti muntu wabala ncaakalemba Maako kwaamba bweende bwazintu zyakacitika, eeco ncecitondezya kuti Pilato taakaninga zyiba pe kuti umwi wabasintolongo bakagagailwa wafwa kale aciindi Josefa naakaunka kuli nguwe.
7 Ibbaibbele talyaambi kuti Nicodemo wakaunka kuyoowula tununkilizyo twakuzikka mubili. Ooku nkulubizya kwaamba mbuli bantu bavwubi bamazubaayo mbobakali kusunga buvwubi bwabo. Kwakanyina maanda aasunga mali aabantu mbuli mazubaano, aboobo nzila ilikke bantu njibakali kubelesya kusunga mali, yakali yakuula "zintu zilaa mpindu" eezyo zyakali kunga zyakonzya kuuzyigwa akujana mpindu nokuyandika. Tununkilizyo njeyakali nzila imwi yakusunga mali nokuba kusunga buvwubi.
8 Luuka ubikkide kaambo kuti eelyo Nsabata yakasika kubucedo munsaa kampango kasandulula balombwana bakakunkulisya bbwe kusinka cuumbwe. Nokuba boobo, woonse makani aali mumulumbe mubotu ayelede kulangisyigwa akuteelelwa. Ooku kwakali kusanganya zintu zyoonse mukaambo komwe, akuyumya kutondezya kuti ooyu mulimo wakatola mawoola aabusiku boonse akubucesya tubulu, kuleka kuganta buyo ciindi comwe akataa zintu zyoonse zyakacitika.
9 The New Strong's Exhaustive Concordance of the Bible, #2020, 1990 ed.
10 Ibid.
11 eLaine Vornholt a Laura Lee Vornholt-Jones, The Great Calendar Controversy, p. 40.
12 Op. cit., #2020.
13 Ibid.
14 Strong's Expanded Dictionary, #1519.