Eeci cibalo tacili ca-WLC. Eelyo notubelesya zilembedwe aabalembi balaanze lya nkamu, tusimba buyo zyeezyo zyeendelana 100% a Bbaibbele a lusyomo lwesu cino ciindi munkamu ya WLC. Aboobo eezyo zibalo inga mwazilanganya kuti nzya nkamu ya WLC. Twakalelekwa kapati kumilimo yabalanda ba Yahuwah banjaanji. Pele tatukulwaizyi ndinywe nobeenzuma kutalika kubala zyaalembwa abantu aabo. Eezyo nzibaalemba, twakazigwisya mumalembe eesu nkaambo kanjaanji zililubide akubaa tumpenda. Cintu cuusisya ncakuti tucilangaula mbungano yamilimo iitakwe kampenda. Ikuti konyandidwe nkaambo ka [zibalo/milumbe] iitali ya WLC, kobikkila maanu ku Tusimpi 4:18. Kuteelela kwesu nkwakuti kasimpe Kakwe kalazyokoloka, eelyo mumuni nuuyaa kumwesya munzila yesu. Tulakayandisya kasimpe kwiinda buumi, mpawo akukavwuntauzya kufumbwa nkokakonzya kujanwa.
"Muntu talimvwi bulanga nafwide."1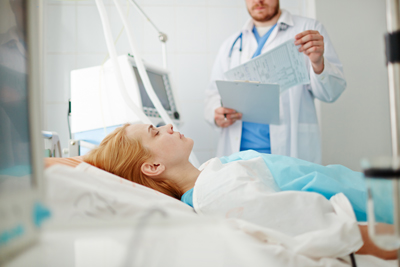 Mazubaaya aayinda ndakanjide mbaakani yabuumi yakandijula meso kumakani aa "koona kwa bafu" munzila njeetakali kulangila. Musilisi wangu wakandaambila kuti ndeelede kwaandulwa mucibbadela kuti ndigwisyigwe makoto aakali kuyaa kukomena cakufwambaana mucisubilo cakuti limwi limwi kaaya kunyonganya zibeela zyamubili zimwi kubeleka. Iiŋambe kuti eelyo neekaunka mucibbadela mafumofumo aayo ndakazwide bukandu kapati. Nsyeekazyi pe kuti naa inga zintu zileenda buti. Bakandicenjezya naa mumajwi amwi "kundilailila" mbozinga zyapinduka kuyuma zintu, kusanganya antoomwe a kufwa! Lino, Ime nsyeli muntu uulaa camba pe — pema nokuba aasyoonto pe! Aboobo ndakalibilika kapati, nokuba kuti ndakaliyumyayumya kusisikizya mbweekalimvwide aciindi eeco. Ime mumizeezo ndakali kwiide kuti, tee sunu bwandeelela ncobeni aawa? Ino kuti ndaalilwe kupempenuka? Ino kuti kube cilubila...Ndakayibaluka mbweekali kuyandisya kupona kwiinda kuti mfwe! Kwiindizya kulemya zintu, oobo buzuba mbweekeelede kwaandulwa, musilisi wangu wakeelede kweenda musinzo kuyoobelekela kubusena kulaale! Ndakatiilimvwaamvwe kabotu, nkeyeeya kuti tanooliko kusikila ciindi "netiikapempenuke"!
Pema, kufwiinsya caano cilamfu, nelemba boobu aawa, makani naakabija ncobeni! Pele kaambo keni nkakuti, eelyo nibaandiyasa musamu wanyeleti kuti ndoone, kwiina anceekabwene mebo pe —cintu camacaalizyo nceekali kwaamba ndakali kuti ndafwa mpeyo, mpoonya ndakamvwa umwi nkwandivwumba payi likasaala. Nikwaayinda mawoola osanwe, Ime ndakasinsimuka nkemvwide kucisa kapati. Nokuba boobo, kwakali kubaanga kwainda buyo kanzumina kawoola lyomwe, kutali mawoola osanwe aakkwene! Mubwini, kuti nikwaayinda myaka iili cuulu akataa neekacili kulanga nkeciyeeya aleelyo neekapempenuka, eeco inga kacitakwe makani kuli ndime pe. Ndiibaluka buyo kuti akali mangolezya eelyo nibaandikunkulisya kundikkuba kuya kuzyuli lyakubukulukila, kakuli ciindi camacaalizyo neekaci "sinsimukide" kwakali kuseeni aalya mpolikasaazya. Aawo bukandu bwakali ndijatide nkaambo ndakalimvwide kuyoowa kwaandulwa kacitaninga sika ciindi. Pele nicaasika ciindi, kwiina nceekamvwa pe, nsyeekazyi akuti casika ciindi, alimwi kwiina nceekaciyoowede nokuba kuzwezya nkaambo nsyeekacilimvwide bulanga pe!
Kwiina Luzyibo mu Lufu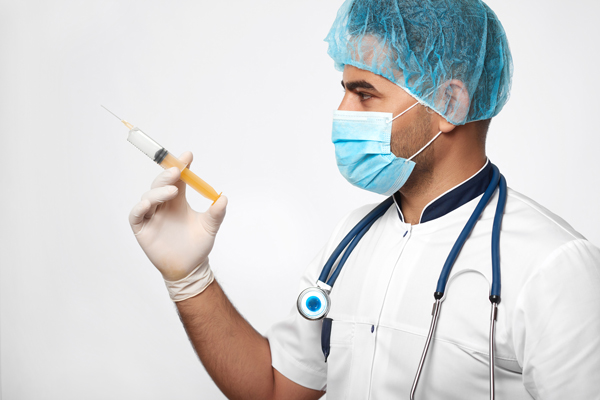 Ino, eeci coonse ciiminina nzi? Andaambe kuti wakalindikkede moyo kuzyiba kuti "tulyookezya" ncobeni eelyo notoona/notufwa. Nokuba boobo Ime nsyeekafwide, pele eeyo nzila mbweekawizuka cakutalimvwa bulanga, neekali kwaandulwa. Kwakali koonenena zyakubba mwaange nkwetaninga wonede, ambweni nkokoona kweelana kusika munsaa koona kwalufu nketaninga fwa cancobeni! Kucinoonyina mizeezo, kunyina cicisa, kunyina cakulibilika, kunyina cili coonse. Ime nsyeekatola lubazu mumulimo wakutendulula makoto nokuba kubandika musalo wakali kutola busena neekali kwaandulwa, nokuba kuti neekali kuyanda. Ino nkaambo nzi? Nkaambo nsyeekali mvwide nokuba kulanga, buumi bwangu bwakali mumaanza aa musilisi uuyasa musamu wakoona ooyo ngweekaambilwa kuti wakaliko ciindi coonse ambali abasilisinyina, kandibambilila akulomya kubona kuti nsyesinsimuki nobacikutauka mulimo. Mukwaandulwa boobu ndakabbadela mulwi wamali uukubwene nkaambo buyo kakuti ndakabikka buumi bwangu mumaanza aakwe.
Mulembi wabbuku lya Mukambausi waamba kuti, "Nkaambo bazumi balizyi kuti bayoofwa; pele bafwide kunyina ancobazyi pe, tabacikwe bulumbu pe, nkaambo mizeezo yabo yakazimaana. Inzya ncobeni luyando lwabo, kucimwa akulombozya kwabo kwakasimpa, tabacikwe cibeela muzintu zicitwa ansi lya zuba" (Mukambausi. 9:5, 6). Aaka kampango kabbununa kubeja ooko nkobavwuzya kwaamba bantu kuti muntu wafwa — "ategwa waunka kuyootambula bulumbu bwakwe" — ooko nkulubizya caali kusendekezya kuti muntu utambula bulumbu bwakwe naafwa. Mumajwi amwi, aaka kampango inga kakali masimpe, ikuti nikali kwiiminina kuti ciindi citobela nobayoolimvwa bulanga lwaakwiinda lufu ndileelyo baakubuka kuzwa kukufwa, aciindi eeco basyomi nobayoolumbulwa. Mukubula coolwe aabo bakankaizya muzeezo ooyu tabayeeyi boobo. Bakagwisyila limwi nokuba kupindula bulumbu/cisyomyo caambidwe akuti ciiminina "kuya Kujulu" mucibaka ca kukona nyika mbuli mbwaakasyomezyegwa Abrahamu.2 Aboobo, kabateelede kupelengusya boobu, mbubuti mbobanga bamvwa ncobwiiminina bulumbu, nokuba nkobukonzya kujanwa?
Ime ndazumina kuti "tacikonzyeki kupandulula bupaizi bwa Bunakristu kakwiina kusalazya ncobwiiminina Bulelo bwa Yahuwah."3 Mukubula coolwe tabali bakambausi banji bakatonkomana canguzu akutola ciindi kupandulula makani aaya. Ncenciceeco bunji bwa Banakristu batugwa muncili ncobanjombede mumuzeezo wakuti eelyo muntu naafwa, uya kujulu kuyootambula bulumbu bwakwe! Ncintu cuubauba kusyoma ceeci, pele ambeyo ndakakomena nkesyoma muzeezo uukambauka "kuya kujulu". Pele neekatola ciindi kusanyangula Mangwalo lwangu ndemwini, Ime ndakatalika kwiibaluka kuti nsyeekateelede buluzi kujatikizya nkwagama muntu, aboobo ancobacita cini bantu bafwide — kuti kunyina! Alikke Messiah nguulaa nguzu nzyapedwe kuli Yahuwah zyakubacitila cintu bantu bafwide — kubabusya a Kuboola Kwabili.
"Amulange, Ime ndafwambaana kuboola, alimwi bulumbu bwangu bulaa ndime, bwakupa muntu omwe-omwe kweendelanya ancaakacita" (Ciyubunuzyo. 22:12). Eeci caambilizya kuti bulumbu buyoopegwa aaciindi ca Kuboola Kwabili kwa Messiah. Aboobo, kunyina uunga watambula bulumbu naafwa nkaambo mbuli mbwalomya kwaamba Alva Huffer, "Kutambula bulumbu, muntu weelede kalimvwide bulanga kakkwene maanu kuzyiba. Bantu bafwide nokuba boobo, tabalimvwide bulanga."4 Kuyungizya waawo, mulembi wa BaHebulayo ulasalazya kuti kunyina muntu wakatambula kale bulumbu, nibaba bamatata basaante bamu Cizuminano Cakale: "Boonse aaba bakafwa kakwiina kutambula zisyomyo eezyo, Pele bakazibona akuzizumina kazili kulaale, kabakonkede kuti bakali basimweendanzila batandidwe munyika" (BaHebulayo. 11:13). Eeci cisyomyo/ bulumbu tacipegwi bantu nobafwa pele boonse bayoovwozyegwa a Kuboola Kwabili. Mwiimbi waamba kuti, "Bafwide tabatembauli Yahuwah, nokuba baabo baunka muluumuno ansi" (Intembauzyo. 115:17). Amweezyeezye kukkomana kuyooba eelyo bulumbu/cisyomyo caakuvwumbulwa akupegwa basyomi — kulangilwa kuyooba kukondwa kupati akutembaula, kusekelela akuululuzya! Mwiimbi utwiibalusya kuti bafwide tabakonzyi kucicita eeco! Mushinshimi Izaya awalo ulati, "Nkaambo cuumbwe tacikonzyi kulumba Nduwe, lufu talukonzyi kukutembaula Webo; aabo baunka mumulindi tabakonzyi kulangila kusyomeka Kwako" (Izaya. 38:13). Aboobo kubuka kuzwa kulufu, njenzila ilikke aabo bafwa/boona/banjila mumulindi naa mucuumbwe nokuba mu Shilo nokuba Hedesi njobakonzya kulangila kusyomeka kwa Yahuwah. Alimwi, "bakomi balusyomo" balembedwe mu BaHebulayo nibatakalindila bulumbu bwabo kuti nibwali kupegwa muntu naafwa. Twakaambilwa makani aaya amulembi wa BaHebulayo: "Boonse aaba, bakasolwa akulitondezya kusyomeka, pele tiibakatambula ncibaasyomezyegwa, nkaambo Yahuwah wakatubambila ciinda kubota, kutegwa kuti kakwiina ndiswe, bafwide inga tiibalondolwa" (BaHebulayo. 11:39, 40). Kulondola basyomi caamba kupegwa mibili iitafwi baakubuka kuzwa kulufu. Messiah "nguulondola" lusyomo lwesu. Nkaambo nzi? Nkaambo walo ngo micelo mitaanzi akataa boonse boona mulufu, alimwi ngomukonzyanyo mutaanzi wa muntu uutafwi. Yahuwah utusyomya buumi mbweenya mbuli boobo kuli boonse bamuyoowa, nkaambo "tuyooba mbuli Messiah," mbwaamba Johane. Eeci caambilizya kuti tuyoobusyigwa katutafwi mbweenya mbuli Messiah mbwabede. Ncenciceeco bunji bwa bamatata bazikombelo ncobaamba kuti "Kutafwa kupedwa buyo kwiimina mu milazyo " — kupegwa buyo kuti muntu wazwidilila muli zyoonse ziyandika mu Bulelo.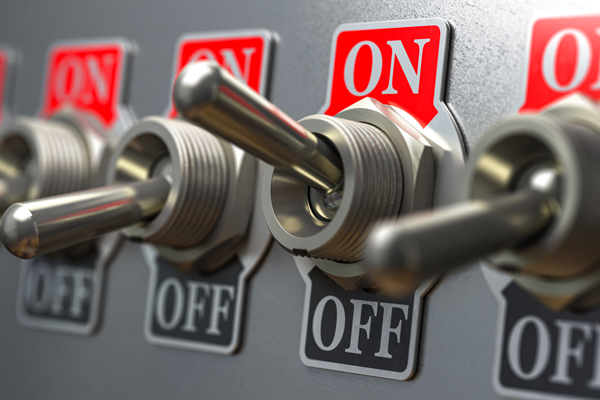 Neekali kwaandulwa, Ime kwiina nceekali kukonzya kugwasyilizya nokuba kuti neekali kuyandisya buti. Ime nsyeekabona zilengaano nokuba kulota ziloto zyamusyobo uuli buti neekaciwizukide "cakoonenena." Cili mbuli kuzima mumuni — pele eeco cakatola mawoola aali mbwaabede. Magesi aaku Georgia alakonzya kuzimwa, cakuti nokuba kuti bantu bakkala mumaanda aabelesya magesi basozya buti kuyasya mumuni kunyina cinga cabaletela magesi. Pele muntu uula munzi inga wazima magesi kwaciindi cisyoonto, mpoonya akuyasya alimwi. Ime ndakalimvwa aanga magesi aabuumi — muya wabuumi ooyo Yahuwah ngwaakayoyela muli Adamu kuti abe muzumi — wakaciliko muli ndime, pele basilisi balaa luzyibo ndwaakabapa Yahuwah, bakakonzya, kwaamba boobu, kuzimya mumuni cakuti kwakanyina muya muli ndime kwaciindi cikubwene. Bakalindila akuyasya mumuni alimwi nibaamanizya kwaandula. Ime ndeezyeezya kuti ikuti magesi eeni — muya wabuumi uuzyila kuli Yahuwah — niwaazimwa nguwo, Ime neetakakonzya kupempenuka kutabikkila maanu nokuba kuti basilisi nibakasola cili buti!
Kuli baabo baamba kuti basyomi baunka kujulu nobafwa, kuli bumboni bwaamba ciimpene ku makani aayo. Mbuli bwaambwa kuzwa mu Ciyubunuzyo, Messiah naatakali kuyoozyokela anyika kuti basyomi nibali kale kujulu kabakkomanina bulumbu bwabo! Alimwi, lino mbokulembedwe, Messiah alikke nguwakatanta kuya kujulu lilikke buyo naakabuka kuzwa kulufu akusama musyini wa kutafwa. Mwaapositolo Petulo, kakambauka liya Messiah naakaunkide kujulu, wakati, "Nkaambo taakali Davida watanta Kujulu, Pele walo lwakwe waamba kuti: 'MWAMI WAKATI KULI SIMALELO WANGU, "KKALA KULULYO LWANGU, KUSIKILA BASINKONDONYOKO NDIBABAMBE NDYATILO KU MAULU AAKO'" (Milimo 2:34, 35).
Petulo wakali kwiinduluka cilembedwe mu Intembauzyo 110:1, eeco ncayinduluka kwaamba amulembi wa BaHebulayo napandulula Messiah mbobabambene aa Yahuwah, bangele amuntu (BaHebulayo. 1:13). Mulembi waambilizya Yahuwah nakananina Messiah ooyo cino ciindi uukkede kujanza lyalulyo lwa Yahuwah, ooko, mbwaamba mulembi wa BaHebulayo, uzekela twaambo twa basyomi munsaa Taata (BaHebulayo. 7:25).
Lufu luli mbuli "Koona," "Kulyookezya," nokuba "Kulala ansi"
Lufu lupandululwa kuti "nkoona" mu Mangwalo — kutali buyo mu Cizuminano Cipya, pele amu Cizuminano Cakale amwalo. Muziindi zyoonse, icaambwa cini ndufu. Bamwi balwaamba kuti "nkulyookezya," kakuli busanduluzi bumwi bubelesya mabala aakuti "kulala ansi." Tumwi tumpango tulilembedwe ansi aawa:
Ciibalusyo 31:16: "MWAMI wakati kuli Mozesi, 'Langa, yebo ulaafwi kulala ansi antoomwe abamauso...'" Eeco cakali ciindi cakuya kumamanino aabuumi bwa Mozesi, alimwi cileendelana acilengaano ca mushinshimi Daniele naakaambilwa kuti, "Pele yebo, koya kusikila ku mamanino; mpoonya uyoonjila mukulyookezya a kubuka alimwi kubusena mbobambilidwe kumamanino aamusela" (Daniele. 12:13). Aaka nkaambo kapati kaguminizya koona/kulyookezya kwa bafwide! Eeci ciyungizya kutondezya, mbuli mbutwabandika kale, kuti muntu ulakonzya "kubuka alimwi" (kuzwa kulufu) kutegwa akatambule bulumbu bwakwe "kumamanino aamusela."
1 Bami 2:10: "Mpoonya Davida wakoona abamawisi alimwi wakazikkwa mumunzi mwa Davida." Kulayandika kulangisya kuti mwaapositolo Petulo, kakanana leelyo Messiah naakaunkide kujulu, wakati, "Banabokwesu, Ime ndikkazyikide camba kumwaambila ciguminizya taata Davida kuti wakafwa akuzikkwa, alimwi cuumbwe cakwe nkocicili akati kesu kusikila buzuba buno" (Milimo 2:29). Aakale Paulu wakati, "Nkaambo Davida, naakamanizya mulimo ookwa Yahuwah mumusela wakwe, wakoona, alimwi wakalazyikwa akataa bamawisi akubola" (Milimo 13:36).
Joobo 7:21: "Kwacecino ciindi ndiya kulala ansi mukasuko; alimwi inywe muyoondiyandaula Ime, pele nsyenooliko."
Alimwi muli Joobo 14:12 mulembi waamba kuti, "Aboobo muntu uloona ansi kakwiina kubuka. Kusikila majulu akamane, takabuki nokuba kusinsimuka kuzwa kukoona kwakwe." Walo takasinsimunwi nokuba "kwiitwa" kusikila akubuka kuzwa kulufu.
Intembauzyo 13:3: "Kondiiyeeya alimwi undiingule, O Yahuwah Leza wangu; kojula meso aangu, netana wona ikoona kwa lufu."
Jelemiya 51:39: "Alimwi netana wona cakoonenena limwi akutabuka."
Daniele 12:2: "Bunji bwabaabo boona mubulongo bwaansi bayoosinsimuka, bamwi kubuumi butamani, pele bamwi ku bweemya abuumba buteeli." Nceeci cifwanikiso ca kubuka kuzwa kulufu — eelyo basyomi nobayoosinsimunwa kuzwa ku "koona kutagoli" kuti batambule bulumbu bwabo, ababisyi kuti bakaingule ncibaacita mubuumi bwabo Yahuwah mbwaakabapede.
Johane 11:11-14 upa mukonzyanyo wakaindi kubelesya bbala lya "koona" kuli Yahushua lwakwe. Eelyo Lazalosi naakafwa, Yahushua wakaamba kuti "uloona." Mpoonya walo "wakamwiita kuzwa mucuumbwe"— amubikkile maanu kuti taakamwiita kuti aseluke kuzwa kujulu. Bafwide tabaide "kulyoolola" kabalaa Messiah kujulu ooyo uceelede kuzyokela kuzyoobusya boonse "boona muli Messiah" kuti babuke kuzwa kulufu. "Wakaamba kuli mbabo kuti, 'Mulongwe wesu Lazalosi uloona; pele Ime ndaunka kutegwa ndikamusinsimune kuzwa kukoona.' Mpoonya basikwiiya bakati kuli nguwe, 'O Mwami, ikuti kali uloona, ulaponenena.' Lino Yahushua wakali kwaamba makani aalufu lwakwe, pele balo bakali kuyeeyela kuti waamba koona kwakoona ŋonzi. Aboobo Yahushua wakati kuli mbabo mumajwi maubauba, 'Lazalosi ulifwide'" (Johane 11:11-14).
Mu Milimo 7:60 kulembedwe lufu lwa Stephen: "Mpoonya wakawa a amagondo aakwe, wakoompolola ajwi pati kuti, 'Mwami, utababikkilili cinyonyoono eeci!' Naakamana kwaamba boobo, wakoona."
1 Bakolinto 11:30: "Akaambo kaako banji akati kenu tabakwe nguzu alimwi balaciswa, alimwi bamwi baloona."
1 Bakolinto 15:6: "Kuzwa waawo wakalibonya kubasazinyina bainda myaanda yosanwe, bunji bwabo baciliko kusikila sunu pele bamwi bakoona kale." Kampango 20 kaamba kuti, "Pele lino Messiah wakabusyigwa kuzwa kubafu, mucelo mutaanzi kuli baabo boona." Eeci cindipa bulangizi kapati — kuzyiba kuti mbweenya Messiah mbwaakabuka kuzwa kubafu, aswebo tuyoobusyigwa kuzwa kubafu kuti katusyoma muli Yahuwah, a Yahushua Messiah Mwanaakwe ooyo ngwaakatumide kuzyookambauka Mulumbe wabulangizi bwamazuba aaboola — Bulelo bwa Yahuwah mbuli mbobweelede kuba!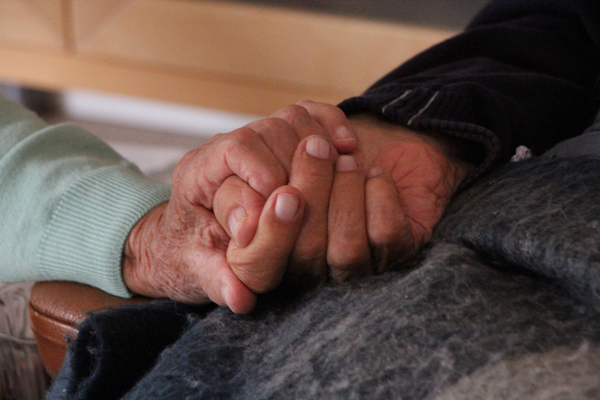 Muli 1 Batesalonika 4:13-15 tupedwe busanduluzi bwa lufu akubuka kuzwa kulufu mumulaka uusalala. Kunooli Paulu wakabuzyigwa mibuzyo akusubulwa mulusyomo mbuli ndiswe mazubaano, kapati kujatikizya makani aankobugama buumi bwabantu. Kuyungizya bunji bwabaabo bakali kumuswiilila tiibakasyoma kuti kuli kubuka alimwi kuzwa kubafu. Walo ubelesya bbala lya "koona" kalicincawuzya abbala lya "lufu" eelyo naamba kuti, "Pele tatuyandi kuti kamutalailidwe, banabokwesu, kujatikizya baabo boona, kutegwa mutanikoomoki mbuli mbobacita bamwi batakwe bulangizi. Nkaambo kuti twasyoma kuti Yahushua wakafwa akubuka alimwi, mbweenya buyo Yahuwah uyoobabusya anguwe aabo bakoona muli Yahushua. Nkaambo eeci tumwaambila kwiinda mujwi lya Mwami, kuti swebo notucipona notuceede kusikila aakuboola kwa Simalelo, tatukabataangunini aabo bakoona." Paulu weelanya baabo bacipona (bakali kumuswiilila) kuli baabo bakanjila mukoona (Aabo bakafwa).
1 Batesalonika 5:10: "...ooyo wakatufwida iswe, kutegwa naa tucipona nokuba kuti twakoona, tuyoopona antoomwe anguwe." Katucilanga nokuba katoona, katucipona nokuba katufwide inga amvwika kuti mabala aacincana ncaayiminina aawa.
Naakali kwiimpanya akataa muntu amunyama, Edwin Froom waamba kuti banyama bakafwa, balaleka kubako, cakumanina lyo — kunyina buumi bucizya. Kwaamba kujatikizya muntu wakati, "muntu uununudwe alimwi uulenguludwe wakaitwa kuzwa kukoona kwakwe mulufu a Messiah...kubuumi bweelana aabuumi bwa Yahuwah, kakkede kuzwa waawo lyoonse kukabe kutamani a Yahuwah."5 Eeci ncecifwanikiso ca kubuka kulufu. Kulangikaanga cilisalede kuti ooyu mulembi ubelesya bbala lyakuti "koona" naambilizya lufu, mbuli mbutwabona kuzwa mu Mangwalo. Banunudwe bayokwiitwa, mbweenya mbuli Lazalosi mbwaakayitwa naakafwide (koona) mazuba one.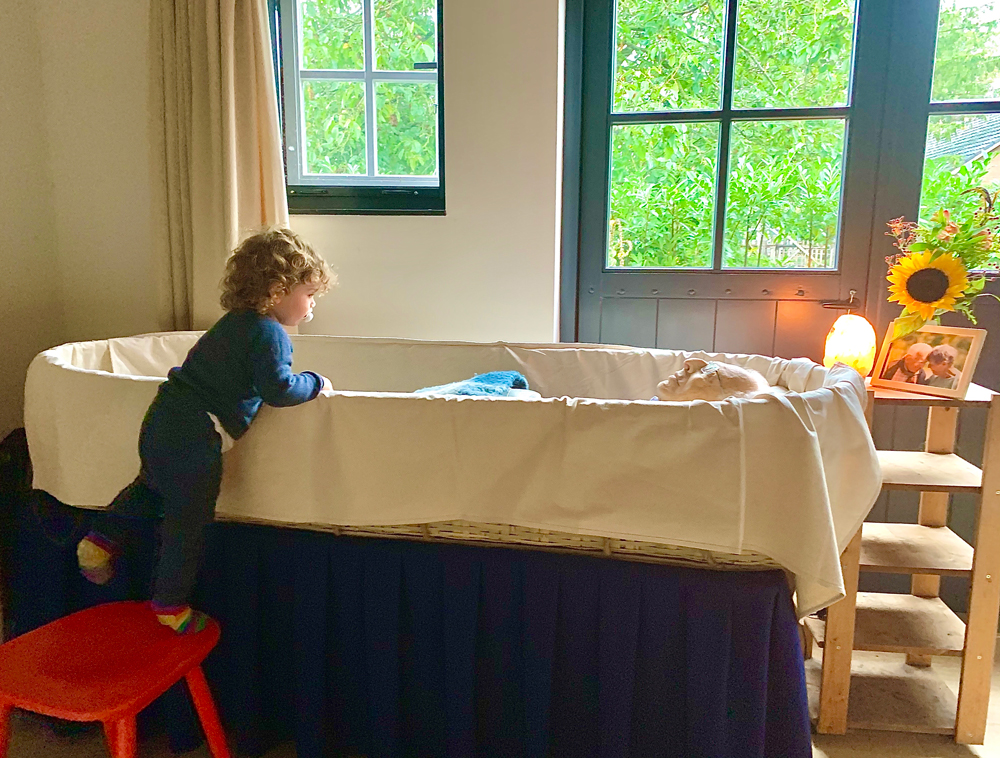 Andaambe kuti, mukujala musalo, Ime ndikondedwe kumakani aakoona kwa bafwide, kapati nkaambo kakuti ndabona ono mbweetakalailidwe ciluleme neekacili kana kasimbi nkecinjila Cikolo ca Nsondo. Ono ncuubauba kapati kuli ndime kumvwisya cintu eeci, nkaambo nokuba mumulaka ookwesu kuti umwi muntu wafwa, twaamba kuti "waya kukoona" (onindo), eelyo ndibbala ndeenya mbuli ndyotubelesya notuya kukoona abuzuba masiku. Ime ndamulumba Yahuwah kuti ndakonzya kujatana twaambo ootu, akuubaubilwa kuteelela kuti bafwide kunyina ncobacita nkaambo tabakonzyi kulicitila cili coonse!
---
1 Alva G. Huffer, Systematic Theology, Oregon, IL: The Restitution Herald, 1960, p. 155.
2 Matalikilo 12:1; 13:15; 17:6-8; Milimo 7:5.
3 Anthony F. Buzzard, Our Fathers Who Aren' t in Heaven, Restoration Fellowship, 1999, p. 51.
4 Huffer, p. 158.
5 Le Roy Edwin Froom, The Conditionalist Faith of our Fathers, Washington, DC: Review and Herald, 1966, Vol. 1, p. 159.
---
Eeci cibalo citali ca-WLC cakalembwa aba Anne Mbeke.
Twakagwisya mucibalo citaanzi mazina aabakomba mituni ngobayita Taata a Mwana, akubikka mucibaka cangawo mazina mataanzi ngubaapedwe. Kuyungizya waawo, twakajokolosya mutumpango ntotulembulude mazina aa Taata a Mwana, mbuli mbwaakalembedwe kutaanguna abalembi ba Bbaibbele bakayoyelwa Moza. – Nkamu ya WLC