Kuli mabala aabalwa atwaambo tumvwugwa mukukambauka pele aatamvwisyidwe kabotu.
Bululami kwiinda mu lusyomo
nkaambo kamwi akataa twaambo ooto; kalabelesyegwa ziindi zinjaanji pele takateeledwe cini ncokaambilizya. Ncintu ciyandika kapati kuti boonse bayanda kuyoopona buumi butamani antoomwe a Yahuwah kabamvwisyide
cini
ncobwaambilizya "bululami kwiinda mu lusyomo", nkaambo eeyo njenzila ilikke muntu woonse mbwayoofutulwa.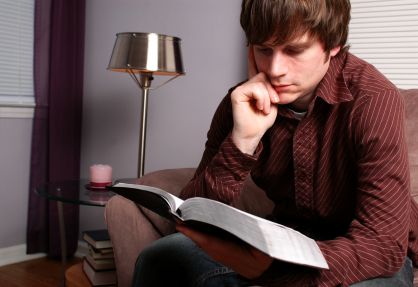 Kubaa "bululami" caambilizya kuzuminana a Mulawo wabulemu:
"Kuti eeco caambwa mukwaamba muntu, caambilizya kuti ooyo muntu ulisetekene mumoyo, alimwi uteelela malailile aabulemu mumicito yakwe; mbuli muntu mululami." (Noah Webster, American Dictionary of the English Language, 1828.)
Mangwalo akulwaizya kuti: "Pele webo, O muntu ookwa Yahuwah, . . . tandila kubaa bululami, kulijata, kubaa lusyomo, kubaa luyando, kukkazyika camba, alweengelelo." (1 Timoteo 6:11, Restored Names Scripture) Balikke aabo batobela bululami, aabo mumizeezo iili mukati kabo ambobalimvwide, kabeendelana a Yahuwah, mbabayoofutulwa.
Ipenzi liliko ndyakuti:
Kunyina uululeme! Pe, naba omwe pe!
Kunyina uuteelela! Kunyina uukakatila kuyandaula Yahuwah.
Boonse bakaleya munzila. Boonse antoomwe tabacikwe mpindu.
Kunyina uucita cibotu! Pe, naba omwe pe!
(Bona BaLoma 3:10-12.)
Nkaambo kakuti boonse mbaasizinyonyoono, eeco ncencico bululami kwiinda mu lusyomo ncocili cipego cabulemu ciyandisi. Kwaamba zya Mufutuli, Mangwalo aamba kuti:
"Tatujisi Mupaizi Mupati uutakonzyi kutufwida lubomba mubuteteete bwesu. Mupaizi wesu wakasunkwa munzila zyoonse, mbubuli mbotusunkwa swebo. Pele taakwe naakabisya pe. Lino atube aacamba swebo, tuswene kucuuno cabwami ca Yahuwah uulaaluse. Ooko tuyootambula lweengelelo akujana luse lwakutugwasya ciindi notubula. (BaHebulayo 4:15, 16, KJV)
Cipego ca Yahuwah mu Mwanaakwe cijatikizya zinjaanji kwiinda buyo kunununa muntu kuzwa mucibi. Ciguminizya kulengulula mizeezo iili mukati kamoyo ambwalimvwide kuya kuciimo cabulemu. Munununi wabantu wakatempaulwa kufumbwa sunko ndyookatingaana kale, pele Walo taakabisya pe. Aboobo, kwiinda mulufu Lwakwe mucibaka cako, Walo ulakonzya kukupa bululami Bwakwe kutegwa yebo ukakonzye kwiimikila kunembo lya Yahuwah kubee kunyina nookacitide cinyonyoono.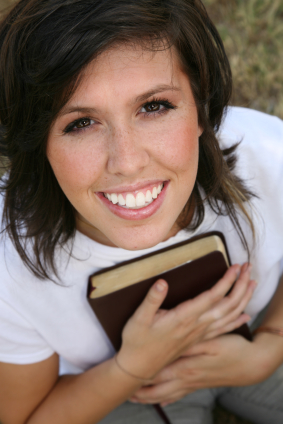 Kuti naa muntu umwi waba muli Messiah, walengwa bupya. Zintu zikulu-kulu zyamana, zyoonse zyaba zipya. Wacita eezi ngu Yahuwah, walo muli Messiah wakayanzana andiswe. Eelyo wakatupa mulimo wakukambauka luyanzano oolu. Tukambauka kuti muli Messiah, Yahuwah ulayanzanya bamunyika anguwe, tabali zibi zyabo. . . . pele Yahuwah wakabikka zinyonyoono zyesu alinguwe, kuti swebo tube balulami kuli Yahuwah." (Bala 2 Bakolinto 5:17-19, 21.)
Cipego ca Yahuwah nkununwida limwi boonse basyoma muli Nguwe kuzwa kububi bwa cinyonyoono. Oobu mbo bululami bwa Yahuwah alimwi bukonzya buyo kujanwa kwiinda mu lusyomo nkaambo ncipego cakupegwa buyo. Kunyina muntu uunga walijanina bululami bwa Yahushua kwiinda munguzu amilimo yakwe.
"Kayi kwiindila mumalailile aali mu Mulawo taakwe muntu naba omwe uukonzya kululama kunembo Lyakwe. Nkaambo Mulawo nguututondezya kuti tuli basizinyonyoono." (BaLoma 3:20, NKJV)
Ndileelyo buyo mubisyi weempedwe najatilila kuzisyomyo ziyandisi kwiinda mu lusyomo, nalulamikwa.
"Amulange, ooyo ulisumpula taluleme mumoyo wakwe, pele ooyo uululeme kwiindila mulusyomo uyooba abuumi." (Habakuku 2:4, NKJV)
Paulu wakapandulwida basyomi baku Galatiya kuti:
Muntu talulami nkaambo kakucita milimo ya mulawo pe, pele kwiinda mukusyoma muli Yahushua Munanike, aswebo twakasyoma muli [Nguwe], kutegwa tululamikwe kwiinda mu kusyoma muli Yahushua, kutali mu milimo ya mulawo, nkaambo mumilimo ya mulawo kunyina muntu uunga walulamikwa. (Bala BaGalatiya 2:16.)
Yahuwah "wakiiyanda nyika cakuti wakiipa mwanaakwe simuzyalwaalikke, kutegwa kufumbwa uusyoma muli nguwe atakafwidilili pele akabaa buumi butamani." (Johane 3:16, KJV) Nokuba boobo, kutegwa utambule cipego cipati eeci azileleko zyoonse nzyoceetelezya, yebo weelede kubelesya lusyomo. "Lusyomo" lwini talumvwisyidwe kuti ndusyomo luli buti. Lusyomo nkusyoma buyo, pele ncintu ciinda aawo.
"Lino lusyomo nzintu [nkukkazyika camba] muzintu zilangila,mbumboni bwazintu zitanabonwa." (Hebulayo 11:1, KJV)
Munzila ngubauba, lusyomo:
"Nkuzumina mumizeezo yako kasimpe kaambwa amuntu umwi, kuyaamina munguzu zyakwe akusyomeka kwakwe, kakwiina bumboni bwakuyungizya atalaa; kusala kuti eeco caambwa amuntu umwi naa bumboni mbwaapa, kuti nkakasimpe." (Noah Webster, American Dictionary of the English Language, 1828.)
Kutambula bululami mbwaakaleta Yahushua kwiinda mubuumi mbwaakapona kakwiina kampenda, muntu weelede kubelesya lusyomo nkaambo "kakwiina lusyomo oolo tacikonzyeki kumukkomanisya walo, nkaambo ooyo uuboola kuli [Yahuwah] weelede kusoma kuti Walo nkwali, akuti Walo nguulumbula boonse bamuyandaula camoyo woonse." (BaHebulayo 11:6, NKJV) Lusyomo lwa masimpe teesyi mbolimvwa mumoyo pe. Pele, nkusala kokkazyikide moyo kusyoma mucisyomyo ca Yahuwah nkaambo kakuti Walo nguni alimwi Walo uli buti, kakwiina kulangila bumboni bumwi kwiinda waawo kuti usyome. Bantu banji balindizya kulimvwa kukasaalilwa mumoyo nkokuya balimvwaanga balaa lusyomo. Ooku nkulubizya. Ciindi cini noyelede kubelesya lusyomo ndileelyo naakumana maanu wabulilalyo cakucita, eelyo nolimvwide aanga Yahuwah wakuyaamuka akukusiya kotakwe luyando.
BanaKristu banji bakatalika lweendo lwa bunakristu kabasyoma mu Mufutuli kuti abatambule akubalekelela. Kutaanguna, basyoma kuti Moza wa Yahuwah uyoopegwa kuli mbabo, mpoonya balabbapatizyigwa, kabakkomene akusyoma Munununi wabo. Nokuba boobo, mukuya kwaciindi, banji batalika kukkala maumi aabo kubee bayoofutulwa kwiinda mukukakatila kwanguzu zyabo akuteelela mulawo. Aaka nkakooze abalo baGalatiya mubaacegwa. Paulu wakababukila akubuzya kuti:
O nywebo noba Galatiya nobafubafuba! Nguni wakamulowa ncomutateeleli kasimpe, hena Yahushua Munanike taakalibonya kumbelaa meso eenu munzila iisalala naakagagailwa akati kenu? Nceeci cilikke nceyanda kuti ndimvwe kuzwa kuli ndinywe: Hena mwakatambula Moza kwiinda mumilimo ya mulawo, naa mukuteelela kwa lusyomo? Hena mbomuli bafubafuba oobo? Mwakataangunina mu Moza, hena lino mwasondoka ncomweendela muzisusi zyanyama na? (Bala BaGalatiya 3:1-3.)
Kunyina cintu ncanga wacita naba muntu omwe kuti avwozyegwe lufutuko. Ncipego cakupegwa buyo, kuzwa kumatalikilo alili kusikila kumamanino, eeco citambulwa buyo kwiinda mu kusyoma muzisyomyo zyokwa Yahuwah.
Kunyina cintu ncanga wacita naba muntu omwe kuti avwozyegwe lufutuko. Ncipego cakupegwa buyo, kuzwa kumatalikilo alili kusikila kumamanino, eeco citambulwa buyo kwiinda mu kusyoma muzisyomyo zyokwa Yahuwah. Intaamu ntaanzi yakutambula bululami bwa Yahushua kwiinda mu lusyomo nja kusala kusyoma kuti Walo ncaakaamba uyoocicita ncobeni. Walo waakusyomya ncobeni yebo kuti:
". . .ooyo uuboola kuli Ndime kunyina pe nentikamutandile anze." (Johane 6:37, NKJV)
Ambweni inga yebo weenkela kuswena munsi Lyakwe, pele Walo ulayungizya kuti:
"Kamuboola kuli Ndime nyoonse nomukatede anomulemedwe mikuli, njoomupa kulyookezya. Amubweze joko Lyangu akwiiya kuli Ndime; nkaambo Ime ndimubombe moyo, alimwi muyoojana kulyookezya mumyoyo yenu. Nkaambo joko Lyangu ndyuubauba alimwi mukuli Wangu tuulemi." (Mateyo 11:28-30, NKVJ)
Intaamu yabili njakuzumina kwiinda mu lusyomo kuti ooko kucenjezya kwaambilwa bantu ba Laodicea kugaminina nduwe lwako ayebo.
"Mutumwa waku Lawodisiya mulembele boobu:. . . 'ndilizi milimo yako mboibede, totontoli alimwi topyi . . . Tee kayi waamba kuti, 'Ndilivwubide, ndijisi lubono lunji-lunji, taakwe cintu ncendibula.' Pele tozi kuti ulipengede uleetezya, uli mucete, uli moofu, alimwi ulaa cintanda. Lino ncekulailila ncakuti uule ngolida kulindime yakasalazigwa amulilo kutegwa ube muvwubi mwini-mwini, a zikobela zituba, kutegwa ulisamike utabonwi mantaanda aako; akulibikka musamu wameso kutegwa ubone." (Bala Ciyubunuzyo 3:14-18, NKJV.)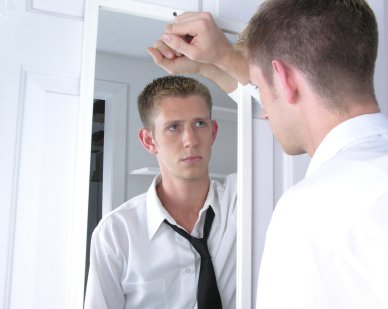 Yebo tokonzyi kubona bulamfu bwa cinyonyoono akusofwaala kuli mumoyo wako omwini. Aboobo, uyandika kuzumina kwiinda mu lusyomo kuti ciimo cabu Laodicea caambilizya nduwe lwako. Mpoonya alimwi lilikke eelyo Musilisi Mupati nayookupa musamu wabulemu uukuponya. . Ooyu musamu utambulwa buyo kwiinda mu kusyoma mu zisyomyo ziyandisi zipati. Kopaila antoomwe a Davida kuti:
"O [Yahuwah], ndeengelele, ndeengelele kweendelana aluyando Lwako lutazungaani, nsotoko zyangu zizimaanye a luse lwako lupati. Sanzya milandu yangu, ndisalazye kuzwa kucinyonyoono cangu . . . . Ndisalazye a mululwe kuti nsalale ncobeni, kondisanzya kuti ntube kwiinda caanda. O [Yahuwah], ndipa moyo uusalala, ubikke muuya mupya uululeme mulindime." (Intembauzyo 51:1, 2, 7 & 10, NKJV)
Mpoonya, kumamanino, kosala kusyoma kuti Walo wakakucitila boobu nkaambo Walo nguwaasyomya kuti mbwayoocita oobo.
"Lino mukuti kuli bakamboni banji-banji batuzingulukide, atusowe zyoonse zitulemena azinyonyoono zyoonse zitukakatide, pele atwiindilizye canguzu lweendo ndutwatalika kale. Mizeezo yesu iibe kuli Yahushua walo uuli nentalisyo alimwi nguulondola lusyomo lwesu . . . "(BaHebulayo 12:1, 2, KJV)
Yahushua wakaboola kuzyootuyubunwida kuti nyama yabuntu tiiciti cibi niiswaangene abulemu. Aabo batambula bululami bwa Yahushua kwiinda mu lusyomo bayoobona kuti eelyo nobacita kuyanda kwa Yahuwah, mubwini bacita zintu nzyobakkomanina kucita abalo lwabo.
"Bukkale oobu mbombubo Yahuwah mbwaakamwiitila. Kayi Kilisito wakapenzegwa akaambo kandinywe, eelyo wakamusiila cikozyanyo kuti mutobele. Walo taakwe naakacita cibi nikuba kwaamba cakubeja pe. Messiah wakanyamuna zinyonyoono zyesu mumubili wakwe aciingano kuti muleye zibi zyoonse, pele mubikke moyo woonse mukucita ziluleme. Mwaponyezegwa azilonda zyakwe.'" (1 Petulo 2:21, 22, 24, NKJV)
Bululami kwiinda mulusyomo bulainda kuba mizeezo iili buyo mumutwe. Ncintu citobela ciimo ca mizeezo iili mumutwe. Bululami kwiinda mukusyoma nkucita zintu ziluleme kwiinda munguzu zya Yahushua. Ooyo uusalazyidwe uba OMWE antoomwe a Yahuwah. Yahushua, nguupona buumi Bwakwe kwiinda mumuntu uusyoma, kabamba akulondola mulawo ookwa Yahuwah cakumaninina.
Oobu mbobululami ncobeni kwiinda mulusyomo alimwi nceceetela luumuno lwa bulemu akulyookezya ooko nkobatazyi aabo bakwakwalisya kuyoonjila Kujulu kwiinda munguzu zyabo. Insabata, mukonzyanyo wa kulyookezya uulindila baabo balekela limwi kupapalisya anguzu zyabo kuti bafutulwe muciindi cakuti basyome buyo mulweengelelo lwa Mufutuli waabuka kuzwa kulufu.
Mbombubo kuli kulyookezya kubantu ba Elohimu mbubuli mbwaakalyookezya [Yahuwah] buzuba bwaciloba. Nkaambo kufumbwa ooyo uunjila mukulyookezya kwa Leza walyookezya kuzwa kumilimo yakwe, mbuli [Yahuwah] mbwaakalyookezya kuzwa kumilimo yakwe. (Bala BaHebulayo 4:9, 10.)
Aabo batambula bululami bwa Yahushua kwiinda mulusyomo banooyanda kubamba mulawo wabulemu. Ulilembedwe mumyoyo yabo alimwi aboobo tuucili mukuli kutobela mulawo, pele ndukondo lwabo! Basyaalizi, aabo bayootolwa Kujulu kakwiina kunjila mulufu, mbabaabo bakasala kutambula bululami bwa Yahushua kwiinda mukusyoma. Balo bapanduludwe boobu mu Ciyubunuzyo :
Mbaaba babamba milawo yokwa Yahuwah, alimwi balaa lusyomo lwa Yahushua. (Bala Ciyubunuzyo 14:12.)
Kosala buno buzuba kutobela Jwi lyokwa Yahuwah. Kotambula lufutuko ndwakupa kakwiina muulo. Kosyoma kuti eeco ncaakasyomya, Walo uyoocicita ncobeni. Mpoonya, "talika lweendo lwakupona buumi bupya" antoomwe Anguwe. (BaLoma 6:4)


---
Azimwi zyeendelana acibalo eeci: