Kwaciindi cilamfu, Banakristu bakali kusyoma kuti Enoki a Elija "bakasandulwa" akutolwa Kujulu. Oolo lusyomo, nokuba boobo, luyeeme mukweezyeezya kutaluleme. Koyiya ncolyaamba Bbaibbele caacitika masimpe eelyo Yahuwah naakabatola. Tacili nconaambilwa pe!
Hena yebo kuli nookasyomede cintu cimwi kuti ncamasimpe pele nkuyoojana biyo aakale kuti wakali lubide ciindi coonse. . . nkaambo wakasyoma buyo masendekezya aakulengelezya? Ime ndakalisyomede oobo! Alimwi kanjaanji cicindigambya asunu kumvwa masimpe, nkaambo bunji bwaziindi, masimpe eeni akaliko lyoonse, Ime ndakali kuuntuluzya biyo akaambo kakuti taakali kweendelana amanjezyeezya aangu.
Ncenciceeco caacitika akumakani aaba Enoki a Elija. Iswe twakasendekezya kuti eelyo Yahuwah "naakabatola", wakabatola Kujulu. Pe ma aayo teesyi mbwaabede bwini alimwi Ime inga ndamutondezya ncobeni kuzwa mu Bbaibbele!
Enoki
Bunji bwamakani aaguminizya Enoki ajanwa mutumpango tulembedwe mumyeengwe yone mifwaafwi mubbuku lya Matalikilo:
Enoki wakapona myaka makumi cisambomwe ayosanwe, mpoonya wakazyala Methuselah. Nkabela nicaayinda ciindi kazyede Methuselah, Enoki wakeenda a Yahuwah myaka iili myaanda yotatwe, alimwi wakazyala bana balombe abasimbi. Aboobo mazuba ngaakapona Enoki akali myaka myaanda yotatwe, makumi cisambomwe ayosanwe. Mpoonya Enoki wakeenda a Yahuwah; kusikila taakacili kubonwa, nkaambo Yahuwah wakamutola. (Matalikilo 5:21-24, NKJV)
Aawa cilakondelezya kumvwisya ncaakaamba Mozesi kuti taakaamba kuti Enoki wakacili kweenda aa Yahuwah. Walo naakakonzya kwaamba boobo; wakalijisi majwi aakupandulula caacitika! Pele teesyi ncakaamba eeco. Kunze lyaboobo, walo wakabelesya majwi aamba ceeco Enoki ncaakacitide kale (mumazuba aakaindide kusyule). Kuyungizya waawo, Mozesi upozya biyo kuti: "Mazuba woonse ngaakapona Enoki akali myaka myaanda yotatwe, makumi cisambomwe amusanu." Ikuti Enoki naakatolwa Kujulu mbuli mbotusendekezya, mazuba ngaakapona naacili kuyungizya kuya kumbele asunu kuzwa aciindi eeco. Pele tacisyi ncaakamba Mozesi eeco pe.
Kaambo keni nkaubauba kuteelela: Enoki wakafwa. Inga cinooli cakali kukonzyeka ncobeni mumazuba aayo nyika niyaalutide bulwani, kuti ooyu mukambausi wabululami naakajayigwa. Mangwalo aasetekene aluumwine kujatikizya bweende bwa makani aaya. Nokuba boobo, kamwi kasimpe nkotunga twazyiba kakwiina kudonaika nkakuti Enoki wakafwa. Kakwiindide zyuulu zyamyaka, Johane muyandwa, kasololelwa aamoza, wakalemba kuti: "Kunyina muntu wakatanta kuya kujulu pele buyo yooyo wakazyila kujulu, nkokuti, Mwanaa Muntu ooyo uuli kujulu." (Johane 3:13, NKJV) Aaka nkaambo kamusyobo wa "kusanganya-zyoonse". Nkaambo kaguminizya kusanganya bantu boonse: "Kunyina muntu naba omwe wakaunka kujulu."
Aawa kupyopyongana kuliko kuzyila mubbala lya "kusandulwa." BaHebulayo 11:5 baamba kuti: "Kwiinda mulusyomo Enoki wakasandulwa kutegwa atakanjili lufu; aboobo taakacili kubonwabonwa, nkaambo Yahuwah wakamusandula." Amulangisye kuti takulembedwe kuti Enoki wakatoledwe Kujulu pe eelyo naakasandulwa. Kulembedwe buyo kuti taakajanwa.
Ibbala lya "kusandulwa" lizyila mubbala lyaci Giliki lyakuti, metatithemi. Citaanzi ncoliiminina bbala eeli nca "kulonzyela kubusena bumwi . . . [Ku] lonzya."1 Eeli ndendilyo lini bbala lyaci Giliki, lili mubbuku lya Milimo 7:16, lisanduludwe kuti "kulonzya" eelyo nolipandulula kuti nilwaainda lufu lwa Jakobe, mubili wakwe wakasandulwa/wakalonzyelwa/metatithemi ku Shechemu ooko nkwaakaakuzikkilwa abamawisi mumpangala yabbwe ku Machpelah. Mumajwi amwi, Yahuwah waacitila Enoki eeco ncaakali kuzyoocitila Mozesi aakale: "Aboobo Mozesi mulanda wa Yahuwah wakafwa okuya kunyika ya Mowabu, kweendelanya ajwi lya Yahuwah. Nkabela [Yahuwah] wakamuzikka [Mozesi] mumusena wa nyika ya Mowabu, mutala lyaku Bethpeor: Pele kwiina muntu uuzyi mpocibede cuumbwe cakwe kusikila buzuba buno." (Ciibalusyo 34:5-6, KJV)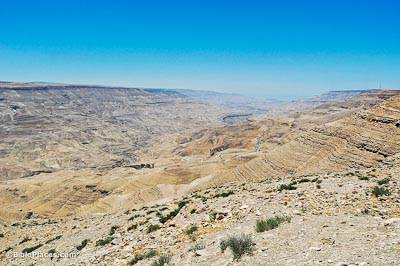 Kujatikizya kaambo ka Enoki ooyo wakasandulwa cakuti "atakaboni lufu," koyibaluka kuti Mangwalo ayiisya kuti kuli mfu zyobile: kuli lufu lwa mubili nuufwa nkaambo ka mulandu wacibi, alimwi kuli lufu lwa muya (lwa kunyonyweedwa limwi). Nkokunyonyooka ooku kulindila boonse aabo bakaka kucenguluka akuzyokela kuli Yahuwah kwiinda mu kweempwa zibi. Ndolufu lwabili oolu mulembi wa BaHebulayo 11 ndwaakali kwaamba, nkaambo kumbelaa caandaano nceenya eeci, wakasinizya kuti, "Aboobo boonse aaba, bakabaa bumboni bubotu kwiinda mukusyoma, Pele tiibakacitambula cisyomyo." (BaHebulayo 11:39) Boonse aabo balembedwe mu BaHebulayo 11—nkokuti kusanganya antoomwe a Enoki—bakafwa lufu ndobafwa bantu boonse, pele kwiinda mulusyomo, tabakanjili naa "tabakaluboni" lufu lwabili lwakunyonyweeda limwi.
Elija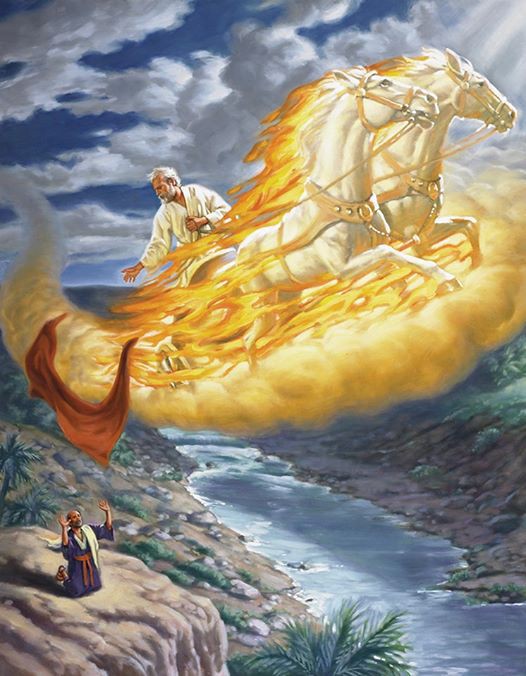 Kaano ka Elija nkakaankamika kapati kutali nkaambo buyo kakuti Yahuwah "wakamusandula" akumulonzyela kubusena bumwi kubelesya nkalaki ya mulilo, pele Mangwalo ayubununa kuti wakapona anyika kwa myaka yone niiba yosanwe kuzwa aciindi aawo!2
Bami Babili 2:11 baamba kuti "Elija wakakwempulwa mukapepele kuya kujulu." Aawa bbala lya "kujulu" mu Mangwalo lyaambilizya majulu aayindene. Kuli Julu—ijulu lyatatu—ooko nkokuli munzi wa Leza Namakungwe. Nkolili ajulu lyabili anselelo ooko kujanwa zilengwe mbuli zuba, mwezi, anyenyeezi. Eelyo julu lyaambwa mu 2 Bami 2:11 ndejulu litaanzi: mumuwo. Ncobeni, kutegwa kube kambizi, nkokuti ooko kweelede kuba "mujulu" litaanzi kujanwa muwo. Mbuli mbotuteelela kale, tumbizi tatukonzyi kujanwa atala lya mulengalenga uuvwumbilide nyika.
Cimwi ciinda kuzinga mizeezo cakacitikila Elija kumbelaa ciindi. Mangwalo taambi kwini nkwaakatolwa Elija, pele masimpe aakuti cikobela cabweendelezi wakacisiila Elisha mpoonya Elija wakazumanana kupona; aayo masimpe inga atalika kulibonya kuti waiya misela ya bami banyika ya Judah aya Isilayeli. Kataninga tolwa Elija, kwakakkala mwami mupya kulela acuuno ca Isilayeli. Ncintu cizinga maanu kubantu bamazubaano kuti ooyo mwami wa Isilayeli mupya, wakalaa zina likonzyene amwami wanyika ya Judah. Boonse bobile bakali kwiitwa zina lyakuti Jeholamu! (Langa mu Bami Babili 1:17.) Jeholamu wanyika ya Judah wakali kulela antoomwe awisi, Jehoshaphati, kwamyaka yobile. Lino kakwiindide myaka yone, Mwami Jehoshaphati wakafwa mumwaka wa 845 BCE. Mpeenya aawo Jeholamu, mwami wanyika ya Judah, waabakabaula akubajaya bakwabonyina kutegwa akkale nguwe alikke acuuno cabuleli. Wakaanka kusungilizya nyika ya Judah kukomba mituni. IBbaibbele lilembedwe kuti "wakasulaika Yahuwah Leza wa bamawisi." (Makani Aabili 21:10, KJV) Pele mpoonya, kwakacitika cintu cikankamusya! Eeco ncintu tiicakali kukonzyeka kucitika kuti Elija naakali fwide kale nokuba kuti naakalaa Yahuwah Kujulu. Mwami uusofweede Jeholamu wakatambula lugwalo.
Kuyungizya waawo [Jeholamu wakunyika ya Judah] wakalundaika zipaililo mumalundu aanyika ya Judah akusinikizya bantu baakkede mu Jelusalema kuti kabacita mamambe, akusungilizya bakunyika ya Judah abalo. Nkabela kwakamusikila lugwalo luzyila kuli Elija mushinshimi, lwakali kwaamba kuti, 'Mboobu mbwaamba Yahuwah Leza wa Davida uso, Nkaambo webo tooyenda mumukondo wa uso Jehoshaphati, nanka mumilazyo ya Asa Mwami wanyika ya Judah, pele ucita nzibaali kucita bami ba Isilayeli, akukwelelezya cisi ca Judah abantu baku Jelusalema kuti batalike kuvwuula, mbuli buvwuule bwakali kucitwa mu ŋanda ya Ahabu, alimwi wajaya banabokwenu bami ba ŋanda ya uso, aabo bakali kweelela kulela kwiinda nduwe: Kolanga ono, Yahuwah ulakulekelezya penzi pati lipenzye bantu bako, abana bako, abamakaintu bako, azintu zyako zyoonse. (Makani Aabili 21:11-15, KJV)
Cilakankamanisya eeci! Oolu lugwalo lwakasika kakwiindide munsaa myaka yone kuzwa leelyo Elija "naakakwempulwa mukambizi kutolwa kujulu." (Bami Babili 2:11) Nokuba kuti tatuzyi nkwaakaakuponena buumi bwakwe munyika kuzwa waawo, pele tiikwakali Kujulu. Cilisalede, mbuli bwakaamba Johane kakwiindide zyuulu zyone zyamyaka kuti, "kunyina muntu wakatanta kuya kujulu." (Johane 3:13) Enoki a Elija, mbuli balanda ba Singuzuzyoonse, balalyookezya mucuumbwe kabalindila kusikila akaboole Yahushua, eelyo antoomwe abasalali basyomeka bamisela yoonse, nobayoobusyigwa kabatacifwi kuti bakapone lyoonse kukabe kutamani munyika mpya.
Kutegwa umvwe bumboni bunjaanji bwa ciyubunuzyo cikankamusya eeci mu Mangwalo, langaula pulogulamu lyesu muli sikapepele uulaa mutwe wakuti "Learn what happened to Enoch and Elijah. It's not what you think!"
---
1 Greek-English Lexicon of the New Testament, lyakasimbwa mu 1969.
2 Kutolwa mu Moza wa Yahuwah tacili cintu ceenzu. Kuli ciindi comwe, nokuba zyobile zipedwe nicaacitikide eeco mu Mangwalo. Citaanzi, cilembedwe muli Luuka 4, eelyo basiminzi baku Nazaleta nibaasola kujaya Yahushua mu Nsabata:
Nkabela boonse aabo bakali mu sinagogwe, nibakamvwa makani aazintu zyoonse eezi, baakalala kapati, bakavwakkamuka kuti bamuwaalile anze lya munzi, bakamukankaisya kumutola kunjeleela ya mulundu aawo aakayakidwe munzi, kutegwa bakamuwaale kayaa kukunkulika. Pele wakabasupuka akubazwela wainda akati kabo, mpoonya wakabasiya, waunka ku Capernaumu, kumunzi waku Galilaya, ooko nkwaakakuyiisyila mu Nsabata." (Luuka 4:28-31, KJV)
Ciindi cabili ndileelyo Filipo naakamanizya kubbizya muzibe waku Ethiopia:
Mpoonya eelyo kabazyaa kuzwa mumeenda, Moza wa Simalelo wakakwempula Filipo, cakuti ooyo muzibe taakacili kumubona: nkabela awalo wakaunka nzila yakwe kayaa kutembaula. Pele Filipo wakaakulijana ku Azotus: mpoonya wakainda oomo kayaa kukambauka muminzi yoonse, kusikila waakubbukila ku Caesarea. (Milimo 8:39-40, KJV)