Hena yebo upaila olikke na? Hena ulilendeledwe alimwi ucilangila kunoopaila abantu bamwi mbomweendelana limwi lusyomo na? Hena ucinyoomenedwe kuzulilwa akataa mukwasyi wacikombelo mookazwa?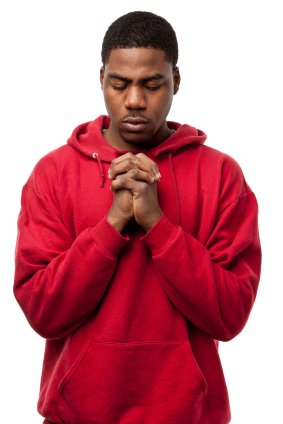 Mumuni akasimpe lyoonse uya kumbele kuyubunuka kuli baabo batobela Mwanaambelele. Aboobo, muntu uusinizyide Kuvwuntauzya Kasimpe akulyaaba cakumaninina ku Mwami Yahuwah, lino nokuba akaale, uyoolijana kalangene aamumuni wiindilila kumweka kwiinda yooyo ngwajisi kale. Ooku kutambula mumuni mupya nceciyoomwaandaanya ooyo muntu kuzwa akataa baabo mbaakali kupaila limwi akumutola munzila ya simweendaalikke, kuti balo tiibazumina mumuni mupya ooyo.
Muntu uusyomeka ncobeni mumoyo wakwe taide kuzumanana kuunka kuyooswaangana abantu kucikombelo pele buyo kuti eeco cikombelo kacilaa lusyomo lujisi tusimpe tuzyila Kujulu. Mpoonya inga caba cintu cuubauba kuzingwa mizeezo kuti ajokele cikombelo nkwaazyibide kuunka naa utobele Mwami Yahuwah. Kuli tumpango tumwi mu Bbaibbele tulibonyaanga tukulwaizya muzeezo wakuti Cikombelo caanyika njenzila iiya Kujulu. Inzya masimpe kuti, zimwi zikombelo ziyiisya kuzulilwa mucikombelo cabo njenzila yakweelela kuyoonjila mumilyango ya ngale iili kujulu.
Umwi mubuzyo uubuzyigwa kanjaanji uzyila mu kampango ka Bbaibbele aako nkaakaamba Yahushua kuli Simoni Pita kuti:
Lino ndakwaambila kuti nduwe Pita, aboobo atala amwaala ooyu mpenzooyakila mbungano yangu, nkabela nguzu zyalufu tazikooyooizunda. Njookupa makkii aabwami bwakujulu, kufumbwa ncomutikaange ansi aano akuluju ciyooangwa, alimwi kufumbwa eeco ncemutikaangunune ansi aano akujulu ciyooangununwa. (Mateyo 16:18-19, KJV)
Aaka kampango ka Bbaibbele kalikke kalabelesyegwa a Cikombelo ca Katolika caku Loma kwamyaka iili 1,500 kuyiisya kuti lufutuko lujanwa buyo mumilalilo yacikombelo cabo.
Kucili atumwi tumpango twa Bbaibbele tubelesyegwa kukwabilila muzeezo wakuyaamina akugwasyilila "Cikombelo" "Aboobo [Yahuwah] wakayungizya ku cikombelo buzuba abuzuba bantu bakafutuka." (Milimo 2:47, NKJV)
Mu Bbaibbele lya Mwami Jemusi (KJV), ibbala lyakuti "cikombelo", lilibelesyedwe ziindi zili 80, alimwi ziindi zyoonse eezyo zijanwa mu Cizuminano Cipya. Mulandu uuliko aawa ngwakuti, eeco ncolyaamba bbala lya Cikuwa lyakuti "cikombelo" taceendelani bwini mbuli ncoliiminina bbala litaanzi lyakalembedwe. Ibbala litaanzi lyakabelesyedwe lyakuti ĕkklēsia (Strong's #1577) lyaambilizya kuti "kwiitilwa kuzwa anze", eelyo ndibbala liindene kapati ambolimvwugwa bbala lya "cikombelo" mazubaano.
Ibbuku lipandulula mabala, lipandulula bbala lya "cikombelo"kuti:
Kabunga ka Bana-Kristu baswaangene antoomwe mumfulumende yabupaizi yomwe, beendelana lusyomo, kabatobela zituuzyo amisa yabupaizi . . . mbungano ya Bana-Kristu baswaangene mucooko, cadolopo, mucisi nokuba mubulelo; . . . kufumbwa mbungano ya Bana-Kristu babungene antoomwe mucivwuka comwe kuti bapaile . . . kujatikizya kukomba kwa Buna-Kristu. (Webster's New Universal Abridged Dictionary)
Eeli bbala liliimpene kapati kuzwa kuli leelyo lili mu Cizuminano Cipya lyaambilizya kwiitilwa anze. Kuyungizya atalaa kupyopyongana ooku, kuli kaambo kakuti bantu banji balanganya bbala lya "cikombelo" alya "mbungano" kuti mabala aamba cintu comwe.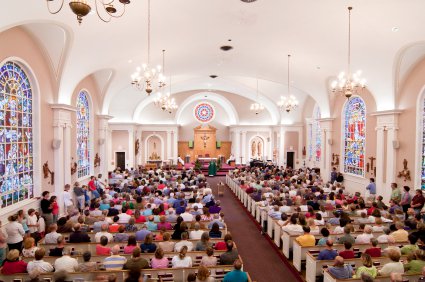 Mbungano "ni nkamu, mukowa, kkunga lyabantu, nokuba muswaangano wabantu, baitwa zina lyomwe." (American Dictionary of the English Language, 1828) "Cintu ca Mbungano" ciiminina "cintu cizulilwa mukati, citabilidwe akweendelezyegwa akabunga kabupaizi nokuba kabunga kamaseseke." (Webster's New Universal Abridged Dictionary)
Kusinizya kwini, kufumbwa nokwaambwa bbala lya "cikombelo" nokuba lyakuti "mbungano," liiminina nkamu iibunganyidwe yeendelezyegwa amfulumende yamusyobo umwi. Kanjaanji bantu bavwuzya kuyeeyela mbunga yabantu basyoma babbadela kwakkumi akupa zituuzyo, kuti bagwasyilile nkamu yeendelezya mbungano eeyo munzila nsyoonto nokuba munzila zinjaanji. Kanjaanji basololi mbabalaa nguzu zyakubambulula lusyomo akweendelezya mbwaabelesyegwa mali aambungano.
Ambweni cintu cipati ncakuti basololi ba "cikombelo" balaa mulimo wakweendelana a mfulumende yacisi kutegwa eeco cikombelo cizumizyigwe amulawo wacisi kuti cili mumulawo. Kutegwa eeyo mbungano izyibwe mumulawo wacisi, kweelede kutobelwa milawo imwi, mbuli iibikkidwe amfulumende yacisi. Eeyi milazyo iliimpene akataa zisi zyaandeene.
Kuli twaambo tunjaanji tupedwa kuti cikombelo cilanganyigwe amfulumende kuti ncikombelo cili mumulawo. Mumasi amwi, eeco ncintu cicitilwa buyo kuyanda kujana mali kutegwa cikombelo citanoobbadeli mitelo.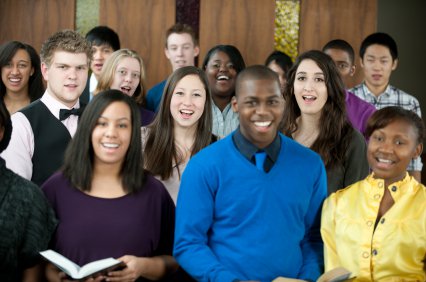 Kuba cikombelo, cizumizyidwe amulawo wamfulumende, eeco tacili cintu cinga caambwa kuti ncinyonyoono pe. Nokuba boobo, cijulila mulyango kuli Saatani kuti ayendelezye cikombelo mpoonya mukuya kwa ciindi akucinca lusyomo amilawo yakuba cikombelo. Eelyo lusyomo lwa cikombelo nolwiimpana amapolitikisi aacisi, kuli sunko linyomenezy lyakuyanda kucinca lusyomo kutegwa eeco cikombelo kacicilanganyigwa kuti cicili mumulawo akuzumizyigwa kucita makwebo akujana mpindu.
Eeci cakacitika kale, aasyoonto nokuba cakumaninina muzikombelo zyoonse. Eelyo cikombelo nocitalika kulanganyigwa a mfulumende yacisi, kacizumizyigwa amilawo yacisi, eeco cikombelo cilibikka mubweendelezi bwa mfulumende eeyo. Kufumbwa eeco mfulumende nciyazumizya kucitwa, cilakonzya kulesyegwa amilawo yamfulumende njeenya.
Zikombelo zyaamunzi tazyili buyo nzila yiimpene kubantu yakupaila Yahuwah mu mazubaano aacaalizya mumusela wanyika. Pele njenzila ilikke buyo iiceede kuli boonse bayanda "kupaila mu Moza wa kasimpe." (Johane 4:24)
Zyoonse zikombelo zyamazubaano zizumizyidwe amfulumende zibelesya kkalenda lipya lina Gregory mukubalila mazuba aakukomba – eelyo ndikkalenda lyokwa Poopo Gregory XIII, alyalo lyakapindululwa kuzwa kukkalenda lya mituni lina Juliyasi. Aboobo, kunyina cikombelo mazubaano cizumizyidwe mumulawo wa mfulumende cikomba Mulengi mumazuba Aakwe aasetekene mbuli mbwaayelede kubalilwa munzila Yakwe njaakasala kupima ciindi: kkalenda lya kumalengelo libelesya mwezi, zuba anyenyeezi antoomwe.
Muluyando Lwakwe lupati alubomba, Yahuwah ulabalekelela aabo bantu batakubwene ncobakombela mumazuba aakukomba mituni. "Ncobeni muziindi zyakubula luzyibo [Yahuwah] wakali kweengelela, pele lino ulailila bantu kufumbwa nkobabede kuti beempwe . . . ." (Milimo 17:30, NKJV) Pele lino luzyibo lwa Nsabata yamasimpe mbolwajokoloka, Nsabata iibalilwa kubelesya kkalenda litaanzi lyaku Malengelo, kucinyina muntu uuceelede kuzumanana katazyi kasimpe. Nyoonse inywe nomvwide kasimpe aaka lino mulaa mulimo wakuteelela akutobela kasimpe.
Kuzumanana kuya kucikombelo eeco cakatondezyegwa kasimpe keni pele tacitobeli kasimpe aako, ooko, nkunyansya Mwami Yahuwah. Kutegwa cikombelo cilelekwe alimwi Yahuwah akkale mukati kaco, mumuni uzyibidwe woonse weelede kuteelelwa. Kufumbwa kulubizya aasyoonto, kulamatila cilubide kumwi kobwene mumuni wiinda kumweka, eeco nceciyokwiimya cikombelo kubaa bulemu Bwakwe.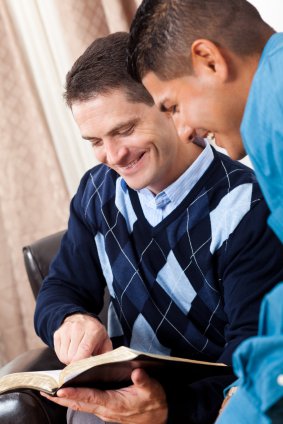 Boonse bantu biiyandisya ncobeni Nsabata a Mulengi wayo, bayokwaabanya kasimpe ka Nsabata yamu Bbaibbele yabuzuba bwaciloba kuli baabo mbobayandana limwi. Kuti aaka kasimpe kakakwa, ooyo muntu wakatambula akukumbatila mumuni wiinda kumweka, uceezye buyo kucita cintu comwe, kulyaandaanya acikombelo eeco citeendelani amumuni mupya. "Hena bobile inga beendela antoomwe, pele buyo kuti bazuminana? " (Amosi 3:3, KJV)
Ulikke mubili wabantu basyomeka ngwalanganya Mwami Yahuwah ngwa baabo Bakaitilwa Kuzwa Anze, aabo balaa simalelo wabo Yahushua alimwi balaa mfulumende iibeendelezya iili Kujulu. Kwaamba Yahushua, silutwe wankamu yabasyomeka aabo balanganyigwa a Julu, Paulu wakalemba kuti:
Ngomutwe wamubili, nkokuti mutwe wa mbungano. Ngomutaanzi, wakasaanguna kubuka kuzwa kubafu kuti muli zyoonse azwidilile. (Bakolose 1:18, NKJV)
"Cikombelo camasimpe", cilaa bantu banji Bakaitwa Kuzwa Anze, kabatanteene atalaa nyika. Tabazyibidwe alimwi tabalanganyigwi anyika, pele balayandwa akulemekwa Kujulu. Mbambabaabo batobela Mufutuli aluyando lupati lukkalilila, kabalyaabide kusweekelwa zintu zyoonse mubuumi buno kutegwa balemeke Yooyo uunga kuti yebo wamuzyiba, inga wabaa buumi butamani.
Balo mbookwa Yahushua alimwi bazulilwa mumukwasyi wa Kujulu – oobo mbulemu bwiinda kulema akulemekezyegwa, kwiinda kuti bazulilwe akataa cikombelo cilaa mpuwo atalaa nyika.
Mubusena bwaboobo nywebo mwasika kucilundu ca Ziyoni, kumunzi wa [Yahuwah] Muumi, ngo Jelusalema wakujulu, kuli bangelo batabaliki. Mwasika kumbungano yalutangalo njobabungene aabo bana ba [Yahuwah] bataanzi, aabo bali aamazina aalembedwe kujulu. Mwaboola kuli [Yahuwah] uubeteka bantu boonse, ooko kuli myuuya yabantu baluleme balondokede. Mwaboola kuli [Yahushua] , Sikuyanzanya wacizuminano cipya . . . . (BaHebulayo 12:22-24, NKJV)
Mufutuli wakaamba mulazyo mupati liya naakaambila Pilato kuti: "Bwami bwangu tabuli bwaansi aano. Kuti bwamwi bwangu nibwali bwaansi, batwanga bangu nibalwana kutegwa nditaabwi kubapati ba Bajuda. Pele lino bwami bwangu tabuli bwaansi aano pe."(Johane 18:36, NKJV)
Mbweenya buyo Yahushua mbwaakali munyika pele taakali kulisanganya muli zyanyika, abalo basikwiiya Bakwe mbobeelede kuba. Balo tabeelede kulisanganya nokuba mubupaizi bwampindu, nkaambo kakuyanda buyo kukkala kabotu, kumwi kabapaila kubelesya kkalenda lya mituni. Uusolweda Baabo Bakaitwa Kuzwida Anze ngu Yahushua. Mbweenya aawo mpabede mbwaasisidwe pele buyo kuli yooyo uulaa lusyomo, mbweenya akwalo kukomba kwamuntu omwe-omwe kweelede kuba kwamaseseke akataa muya wakwe a Mwami Yahuwah. Eeco tacili cintu cakucita antangalala boonse kabalangilizya kutegwa buyo yebo ulumbaizyigwe akutambulwa akweendelana abantu bamwi mulusyomo pe. Kweendelana kwamusyobo ooyo, kwiina pe Mwami, Yahuwah naakakuzumizya.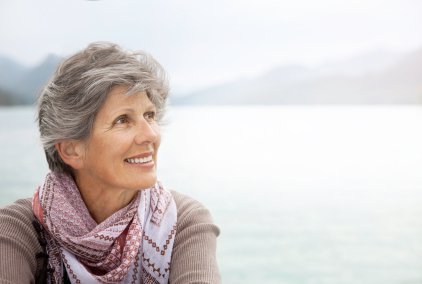 Kukomba kutambulika kuli Yahuwah takuyandiki kuba mumbungano mpati pe. Aabo Bakaitilwa Kuzwida Anze, mbasyoonto buyo alimwi balitanteene kapati, kanjaanji bazyibidwe buyo kuli Yahuwah. Mukuya kwaciindi, Walo inga wakutumina bamwi bakupaila limwi pele Walo ulakonzya akukweenzya kuti kopaila olikke. Eelyo Yahuwah naambawida bana Bakwe mukajwi kabombe kasyoonto, Walo ulizyi kuti yebo ncobulide cipati cini nkupaila mukaziziizi olikke kakwiina cisabila, nkabela yebo ulakonzya kumumvwa Walo napetekezya ku moyo wako, nakwiingula zintu nzyobulide mubweende bwako mu moza.
Kucenjezya kwamamanino kuzwa Kujulu kupedwe nyika yoonse mu Ciyubunuzyo 18 oomo aabo bamuyanda Mwami Yahuwah mobaitwa kuzwa anze lya Bbabbiloni:
"Musyule lyazeezi ndakabona mungelo umwi kaboola ansi kuzwa kujulu. Wakalijisi bulelo bupati, aboobo nyika yoonse yakamweka akaambo kamweka kwakwe. Wakapozomoka ajwi pati wati, «Wawa, wawa Bbabbuloni munzi mupati! Waba busena bukkala myuuya mibi! Waba ciyobwedo camyuuya yoonse iisofweede, aciyobwedo cabayuni basofweede boonse, basesemya. Nkaambo masi oonse akanywa waini wabukali bwabumambe bwawo. Bami boonse bamunyika bakacita mamambe anguwo, abalo basambazi bakavwuba kwiindilila akaambo kazisusi zyakwe zinji."
Mpawo ndakamvwa jwi limbi lyakazwa kujulu lyakati, "Amuzwe! Tamweelede kubisya anguwo, tamweelede kusubulwa anguwo. Nkaambo zinyonyoono zyakwe zili lundene ziyanda kusika kujulu kwini. Yahuwah waiyeeya milandu yamukaintu ooyu." (Ciyubunuzyo 18:1-5, NKJV)
Waini ncakunywa cikola akupa cinywe kumizeezo yamuntu akunyonganya mbwalimvwide. "Waini" wa Bbabbiloni ooyo wakakola nyika yoonse, nkutambula akutobela kkalenda lyalucengo mukupaila. Kunyina muntu wiingula lwiito lwa kutija kuzwa mu Bbabbiloni uunga wajanwa kacili muzikombelo zyakwe, kacikomba mumazuba aatasetekene aakucengeezya.
Mangwalo alisalazyide kale kaambo aaka. "Cikombelo" cicaalizi tacili cikombelo cilanganyigwa amfulumende zyamazubaano pe. Mubwini, kunyina pe ceelede kuyakwa kutondezya cikombelo eeco. Pele balo mbasyaalizi Bakaitilwa Kuzwida Anze. Bakaitilwa anze kuzwa muzikombelo zyoonse. Mangwalo atondezya musela wamamanino kuti uyokwaandaana KUZWA: ku Bbabbiloni, kuzwa kuzikombelo zyamu Bbabbiloni, akuzwa mubupaizi bwalucengo, lusyomo lwakubeja aziyanza zyabusofwaazi zyoonse .
Koimikila sunu antoomwe abaabo Bakaitwa Kuzwida Anze. Kolemekezya Yooyo wakakuyanda cakuti Walo wakaaba Mwanaakwe mucibaka cako, alimwi kokomba Nguwe kolyaangulude kuzwa kuzintu zitaluleme aziyanza zyabantu. Kosangana a ekklesia wa Muzyalwa Butaanzi.