Mumangwalo woonse kuli mulazyo wa nguzu zitaambiki, zilindizya buyo kufumbwa muntu uuyanda kuzitambula kwiinda mulusyomo.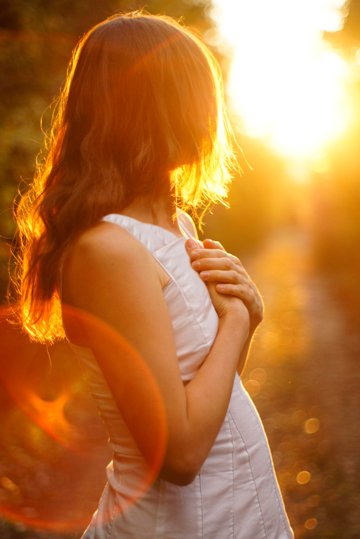 Mangwalo aamba kuti Mwami Yahuwah takonzyi kubeja. Kaambo keni ncili boobo nkaubauba: kufumbwa cintu ncaamba cilacitika ncobeni mbwaanizya buyo kwaamba cintu eeco!
Ikuti katwiimvwi muzyuli lisiya mudima kuti mbi, mpoonya Ime ndakwaambila kuti, "kuli mumuni," nkokuti Ime ndabeja. Ime ndeelede kumwesya lambe kutegwa cicitike ncobeni eeco ncekwaambila.
Yahuwah taakwe nayelede kucita cintu eeco. Ndyeenya buyo Walo naamanizya kwaamba kuti, "Kuli mumuni," mpoonya mumuni ulamweka ncobeni. Cili boobo nkaambo alyalo Ijwi lyokwa Yahuwah lwalyo kuligaminina lilaa nguzu zyabulemu zipa kuti cicitike eeco Walo ncaamba Mujwi eelyo.
Ooyu muzeezo uukankamanisya ulilembedwe muli Izaya 55 alimwi ukulwaizya basyomeka kuti baite zina lya Yahuwah nobayanda kugwasyigwa:
Amulangaule Mwami Yahuwah nacijanika, amumwiite nacili aafwiifwi. Sizinyonyoono aasiye nzila zyakwe zibi awalo muntu mubi asiye mizeezo yakwe iilubide. Apilukile ku Mwami Yahuwah eelyo Walo ulamweengelela, amuboole kuli Leza wesu ulamulekelela ncobeni.
Nkaambo mizeezo Yangu tiili mbuli mizeeeo yanu pe, azyalo nzila zyanu tazili mbuli nzila Zyangu pe, Mbwaamba Mwami Yahuwah. Mbubonya mbuli julu mbolili kule kuzwa anyika, mbubonya oobo azyalo nzila Zyangu zilikule kwiinda nzila zyanu, amizeezo Yangu ilainda miyeeyo yanu.
Mbubonya mbuli mvwula acaanda mboziwa kuzwa kujulu, ambozitakonzyi kupilukila kulindilyo zilatilila nyika, zilasyuusya mweemvwe akumeneka zisyango, kutegwa zisyango zizyale mbuto eezyo ziyoobelesya sikusyanga akuti muntu ajane zyakulya, mbubonya aalo majwi aangu ngendaamba mbwaabede. Taakajokeli buyo cinkwamaanza kulindime, pele aayoocita eeco ncendiyanda ayoocicita eeco ncendikanzide akuzwidilila muli ceeco ncindaatumina. (Izaya 55:6-11, KJV)
Ibbala lini lyakuti Yahuwah muli lwalyo lilaa nguzu zyakujata mulimo kufumbwa Walo ncaamba mujwi eelyo! Mbweenya buyo mbuli mvwula niiwa akusyuusya nyika mweemvwe, awalo Taata waamba kuti, "alyalo mbweenya Jwi Lyangu lizwa mumulomo Wangu mboliyoocita oobo; talikazyokeli (Ijwi Lyangu) kuli Ndime cinkwamaanza, pele liyoomanizya mulimo ooyo Ime nweyanda, alimwi (Ijwi Lyangu) liyoozwidilila mucintu eeco nceekalituma kuyoocita."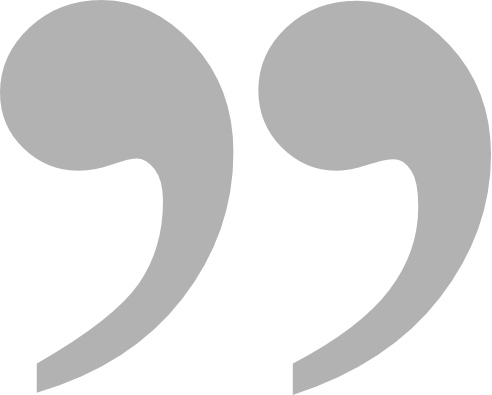 Aaya ngamaseseke aakutambula nguzu zyabulemu bwa kujulu. Ibbala lini lyakuti "Yahuwah", muli lwalyo lilaa nguzu zyakucita mulimo kufumbwa Walo ncaamba mujwi eelyo! Mbweenya buyo mbuli mvwula mbwiisyuusya nyika mweemvwe, awalo Taata waamba kuti, "mbweenya alyalo Jwi lizwa mumulomo Wangu mboliyoocita oobo: talikazyokeli (Ijwi Lyangu) kuli Ndime cinkwamaanza, pele liyoomanizya mulimo ooyo Ime ngweyanda, alimwi (Ijwi Lyangu) liyoozwidilila mucintu eeco nceekelituma kuyoocita."
Lusyomo lwako alujatisye mumakani aaya, nkabela lweendo lwako lwa buna Kristu luyooba kuzunda kutamani.
Mulimo wa Lusyomo
Lusyomo lujisi mulimo mupati. Lusyomo lupanduludwe kuti: "Kuzumina kasimpe kaambwa amuntu umwi mumizeezo yako, koyaamide munguzu akusyomeka kwakwe, kakwiina kuyungizya bumboni bumbi atala aawo; kuzumina ncaakwaambila nokuba bumboni mbwapa umwi kuti nkakasimpe."1
Lusyomo lwamasimpe taluli lusyomo lwa koofwaala. Pele ndusyomo luyeeme mucilongwe a Mulengi kuti ulaa nguzu ziteeli a luyando lutamani. Ndeenya buyo eelyo nomvwisisya kuti nguzu zya kuzunda zilindizya nduwe kuti uzitambule, webo ulakonzya kutaminina kufumbwa cisyomyo cakasyomezyegwa. Kufumbwa nocita boobo, kokkazyika camba mpeenya aawo kuti eeco cisyomyo cazuzikwa kale (aciindi mpeenya aawo!) Eeco cili boobo nkaambo nguzu zya bulemu bwa Kujulu ziyandika nkozili kale mumajwi aambwa mucisyomyo eeco.
Ooku kuswaangana mucilongwe akataa nguzu zyabulemu a lusyomo lwamuntu ncecakali cintu cimwi Mufutuli ncaakali kwiinduluka kuyiisya lyoonse. Eelyo baalumi boofu bobile nibakaboola kuli Yahushua kuti baponyegwe, Walo wakababuzya kuti: "'Hena mulasyoma kuti eeco ndakonzya kucicita? Balo bakamwiingula kuti, "Inzya O Simalelo wesu.' Mpoonya wakabaguma meso aabo, kumwi kaamba kuti, 'Acibe kulindinywe mbubonya mbumwasyoma. (Mateyo 9:28-29, NKJV)
Eelyo basikwiiya nibakamubuzya kuti nkaambo nzi ncibakaalilwa kutanda daimona kuzwa mumwana musankwa wakanjidwe, Yahushua wakabapandulwida kuti: "Nkaambo lusyomo lwanu nduniini. Ncobeni ndamwaambila kuti, kuti kamujisi lusyomo luli mbuli nseke yamasitadi, mulakonzya kwaambila cilundu eeci kuti, 'Zyuka aawa uyookuya,' nkabela inga cazyuka akuunka ncobeni. Taakwe cikonzya kumwaalila pe." (Mateyo 17:20, NKJV)
Nguzu zya bulemu tazyili mu lusyomo lwa muntu pe. Lusyomo lwa muntu taluli mbuli majwi aamajiki aakucita masalamuzi pe. Pele, lusyomo ndijanza litambika akujata nguzu eezyo ziliko kale mucisyomyo.
Mbubuti mbocibeleka eeco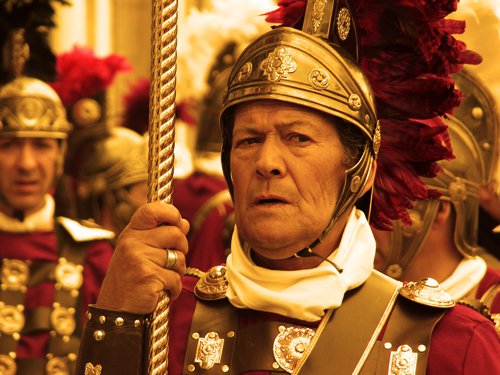 Kaano ka sikalumamba nkaano kamwi katondezya nguzu zya lusyomo mukuyaamina ku nguzu zyabulemu zili mu Jwi lyabulemu.
Lino Yahushua naakanjila mu Kapenaumu, silutwe umwi wabasinkondo wakasika kulinguwe. Wamukumbila wati, "O Mwami, mubelesi wangu ulilede kuŋanda ulaciswa kapati ca kufumba bulamfu."
Mpoonya Yahushua wakati kulinguwe, "Ndaboola nzikumuponye." Pele silutwe ooyo wakamwiingula kuti, "O Mwami, nseeleli kuti unjile muŋanda yangu. Kwaamba buyo jwi eelyo mubelesi wangu ulapona. Nkaambo ambebo ndimuntu weelede kutobela malailile abalupati-pati bangu, alimwi ndijisi basilumamba aabo mbelailila. Naakuti, ndaambila umwi kuti 'Koya,' ulainka, aumwi kuti, 'Kozya' ulasika. Akumuzike wangu ndaamba kuti, 'Cita eeci,' ulacicita."
Eeco ciindi Yahushua naakamvwa boobo, wakagambwa, eelyo wakati kuli baabo bakali kumutobela, "Ncobeni njanda kumwaambila kuti, 'Taakwe naba omwe mu Isilayeli uusyoma mbuli yooyu.' (Mateyo 8:5-10, KJV)
Silutwe walumamba taakali kuyanda kuti Yahushua alipenzye kuboola kuzyoobikka matansyi aakwe amutwanga wakwe wakacisidwe. Walo wakalizyi kale kuti nguzu zyakuzuzika ncaakali kuyanda zyakali mujwi lipozya kuzwa mumulomo. Lusyomo Lwakwe lwakamvwisyide kuti eezyo nguzu zyakali mukati mucisyomyo ncecintu cakazuzika cisyomyo eeco. Ncecintu cilikke eeco ncaakali kuyanda kakwiina cimbi pe, kwamana.
Kubelesya Nguzu eezyo
Kufumbwa eelyo muntu naateelela kuti nguzu zya kuzuzika cisyomyo nkozili kale mucisyomyo eeco cakasyomezyegwa kale, kufumbwa twaambo tuzwa kuli Yahuwah tulazuzikwa eelyo muntu nalanganya twaambo ooto alusyomo!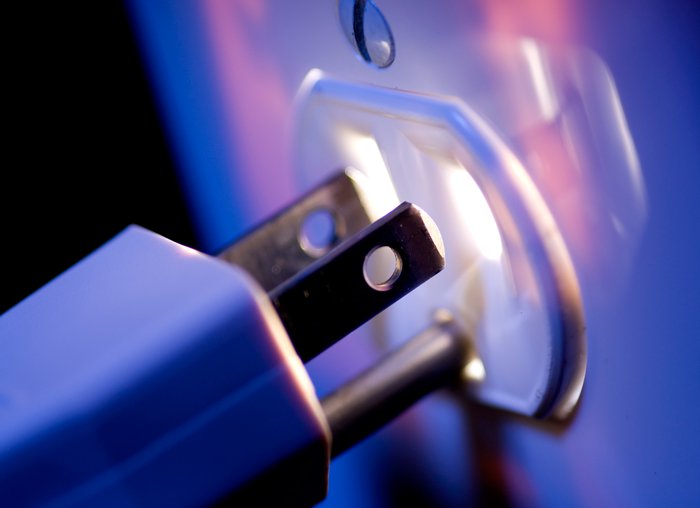 Eelyo umwi mukaintu naakabbukilwa kacita mamambe akududwa kuzya ku Mufutuli, Walo kabotu-kabotu wakaambila mukaintu ooyo wakayoowede kuti: "Ambeyo nsyekwe kukupa mulandu; koya utakainduluki kabili kubisya." (Johane 8:11 NKJV) Mumajwi aakuti "koya utakainduluki kabili kubisya", oomo mwakali nguzu eezyo zyakagwasya mukaintu ooyo kuti acite ncaakaambilwa ncobeni. Eezyo nguzu nkozicili asunu buno buzuba mujwi ndeenya eelyo, kazilindizya janza lilaa lusyomo kuti litambike akujatilila kunguzu eezyo.
Mbombuboobu swebo mbotweelede kuzunda kufumbwa cinyonyoono ncotuzyibide acisisidwe. Petulo wakajuzya lugwalo lwakwe lutaanzi mukaambo kalibotela kwaamba kuti:
Luzyalo aluumuno amuyungizyilwe mukuzyiba Yahuwah a Yahushua Simalelo wesu, mbweenya mbuli nguzu zya bulemu nzyotupedwe zya buumi bwabulangizi muli (Yahuwah), alimwi wakamusala kuti musalazigwe a Muuya Uusalala akuti muswiilile (Yahushua Messiah) akusanzyigwa abulowa bwakwe. Leza amubede aaluse akumupa luumuno kwiindilila. Aalumbwe Leza, Wisi wa Mwami (Yahushua Messiah)! Leza muluse lwakwe lunji wakatupa buumi bupya kuti tube aalulangilo lwini-lwini mububuke bwa (Yahushua Messiah) kuzwa kubafu. Nkaako tuyookona zileleko zitanyonyooki, zitasofwaali, zitabundaali eezyo Leza nzyamubambilide kujulu, eelyo nomunootijide busofwaazi buli munyika bwa luunyaunya. (1 Petulo 1:2-4, NKJV)
Yahuwah ulikusombede cisyomyo cakuti uyookupa kufumbwa ncobulide.
"Lino atube aacamba swebo, tuswene kucuuno cabulemu caluse. Ooko nkotuyootambula lweengelelo akujana luse lwakutugwasya muciindi notubulide." (Hebulayo 4:16, KJV)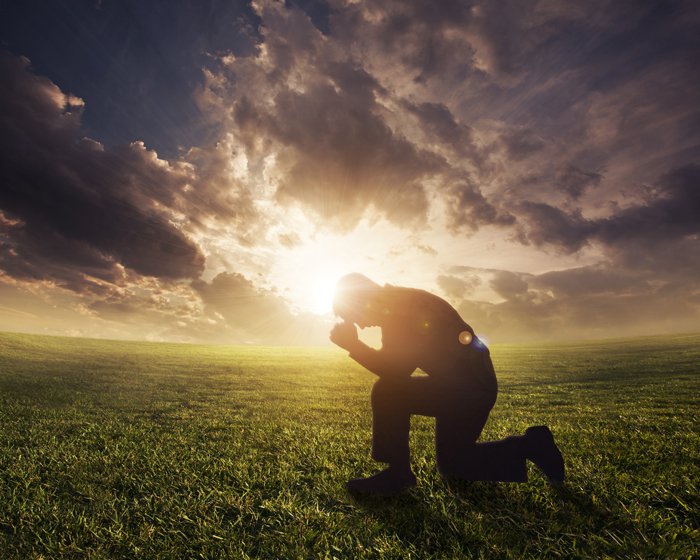 ---
1 Noah Webster, American Dictionary of the English Language, 1828 ed.