Bunji bwa misyobo yabupaizi bwaanyika buyiisya kuti muzimo wamuntu tuufwidi antoomwe amubili. Bantu banji basyoma kuti muntu ucizumanana kulimvwa bulanga nokuba kuti mubili wafwa kale. Aabo bakafwidwa muyandwa, bacigwitingene mumyoyo kuyeeya muntu ngubakazyibene limwi. Baciyanda kuti kabatuminana mulomo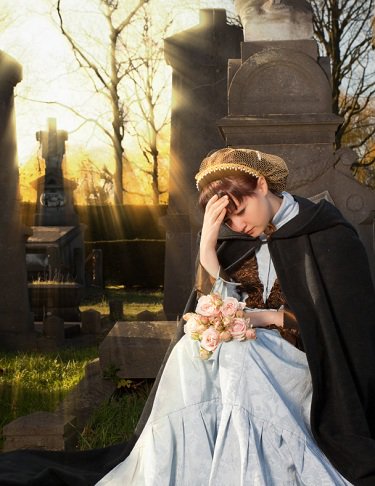 nokuba kusololelwa aayooyo wakafwa kale. Mukugwitingana kuyandisya kumvwa makani aazwa ku mufu uuli mucuumbwe, bantu banji bacengulukila ku kumasabe, kunjilwa mizimo, kuuma nsolo zya Ouija akubantu babona mizimo kuti babaitile bafwide. Taata waluyando wakayandisya kukwabilila bana Bakwe kuzwa kuntenda eeyi.
Walo wakalomya ncobeni kucenjezya kuti:
"Bazumi balizyi kuti bayoofwa: pele bafwide kuncinyina ncobazyi pe." (Mukambausi 9:5)
Nkaambo kakuti kunyina muzimo wa muntu uufwide uucilanga, kufumbwa uusola kubandika munzila niiba iili buti amuntu uufwide, ooyo muntu utambula mulumbe uuzyila ku daimona. Bangele ba Saatani bawide balakonzya kulisandaula akulibonya cakukokolola kabanzyanya aamuntu uufwide. Ooyo muntu mbwaakali kulangika, amyeendelwe yakwe, ijwi lyakwe mbulyakali kumvwika, mbwaakali kulemba mubbuku, azintu zyamaseseke aakwe nzyaakazyi alikke, zintu zyamaseseke zijatikizya nguwe – zyoonse eezyo daimona lilakonzya kulicengeezya kuzyiba kubaanga ngo muntu susu mwini mbwaakabede naakacili kulanga. Cilongwe cakali akataa mwaalumi amukaakwe, muzyali amwanaaakwe, mulongwenyoko amwanookwenu, madaimona alakonzya kubelesya zyoonse eezyo mukuteya kakole kutegwa muntu acegwe akutalika kuyandisya kumvwa maŋunuŋunu aazwa kumufu. Oolo luyando bantu bacipona ndobacijisi kumuntu wakafwa lulacengelelwa amadaimona naayandaula nzila yakumunjilila mumizeezo muntu. Kuswaanganya basangu balangikaanga muntu wakafwa pele uucilanga, eeco ncintu cikopanya mizeezo kapati. Muntu inga walimvwa kuzakamuka, wakkomana akulimvwaanga buumi bwakwe bwasumpuka. Eeci cintu camusyobo ooyo citalangilwi kulibonya biyobiyo, kubona ciseese cikonzya muntu wakafwa inga capa muntu kubaa bulangizi akulimvwaanga bafwide bacimubambilila akuti oobo "mbobumboni" bwakuti ooyo muyandwa wakafwa nkwali ucilanga.
"Kweendelenya abuvwuntauzyi bwakacitigwa mazuba masyoonto aayinda, baku Baylor Institute for Studies of Religion, bantu bali 20 mumwaanda wabantu ku Amelika basyoma kuti bantu bacipona balakonzya kutuminana mulomo abantu bafwide. Mumubandi wakatola busena muli sikapepele wa intaneti akataa bantu bali 10,000 . . . mweelwe wa makumi one acisambomwe wa bamakaintu bakaingula mibuzyo, basyoma kuti 'mizimo ya bantu bafwide ikwabilila bantu bacipona mbuli muzimo uukobelela akusololela muntu . . . . ' " (L. Marcus and L. Schneider, "Talking to the Dead")
Kusyoma kuti muzimo wamuntu tuufwi, ndusyomo lujulila madaimona nzila yakuti atalike kuungilila akucenga muntu ooyo. Eelyo webo nosyoma kuti muntu uufwide ucilimvwa bulanga alimwi uciyanda kubandika aanduwe, webo uzumizya madaimona kuti atalike kulipeekezya kulibonyaanga muyandwa wako ooyo akukutumina milumbe iigaminide nduwe. Eeci cilankonzya kucitika muziseese nzyobona, mu majwi ngomvwa, nokuba kwiinda mumuntu umwi uunjidwe uubona zyeelo naa muŋanga uukonzya kukwaambila ncaamba muntu uufwide.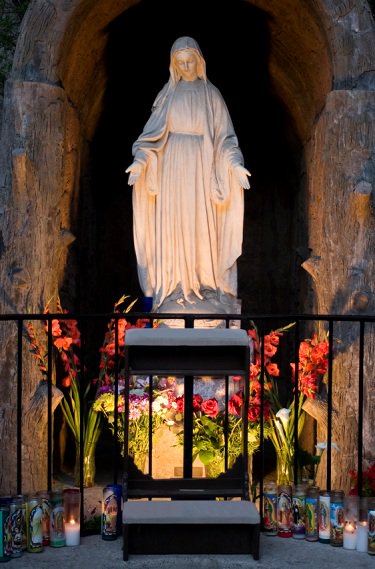 Bamwi bantu Saatani "ulabeena munzila nsini, alimwi bamwi ulabanyengelela munzila iimbi yaandeene. Ulaa nzila ziimpene zyakucenga nzyabambilide kukopanya mizeezo yabantu baindene. Bamwi balakankama kubona nzila imwi njalibonya, pele balacegwa kakwiina cikatazya munzila imwi. Saatani ulabacenga bamwi kwiinda mu Bulozi a Kucapa. Walo ulalisandaula akulibonya mbuli mungele uuzwide mumuni mpoonya katumina mpuwo yakwe atalaa nyika kulaale kuzwa waawo . . . . Zikombelo kuti zyamvwa boobo zijata maanka kwiindilana, kazyiyeeyela kuti . . . [Yahuwah] nguubebeleka maleele akati kabo, kakuli eeyo micito buyo ya ceelo. Talilampi kusikila bantu bacimwa akuleka kukkomanina cintu eeco, mpoonya nyika acikombelo zilacaala mumudima wakwaampa ansi uusiya kwiinda mbucaabede kutaanguna." (E. G. White, Early Writings , p. 261)
Saatani ulaa nzila ziimpene zyakupindululula lusyomo lwa bantu basyoma kuti kucili buumi lwasika lufu. Ulaanzila ziimpene zyakujatila bantu maanu bamisyobo yaandene mumasena mobakkala. Lusyomo lwa batazyi Leza, baHindu, abaabo batobela bulozi bwa Voodoo, boonse babelesya kunjilwa basangu amasabe kutegwa bamvwidane amadaimona. Ooku kunjilwa kuboolela mukugwitila kukkomana cabweelenzi nobamvwa nyimbo nkozilila, kabazumbaana, akwiimbilila, kulindimuna ngoma alimwi zimwi ziindi akunywa misamu iizilula maanu akukopanya mutwe. Boonse Bakatolika baku Roma bakomba Maliya, banyina Jeesu, bapailila mukaintu uufwide uutaabamvwide. Ziseese nzyobabonabona zya Maliya, eezyo banji nzyobasyoma kuti ngu Maliya lwakwe, kunyina acimbi pe pele nzyeelo buyo atuyowela zilipeekeezya akulisandaula. Eeyo mipailo njobapailila ku "basaante" ayalo mbweenya, nkupailila bantu bafwide aabo baambwa mu Mangwalo kuti "kunyina ncobazyi." Eeci cipa kuti madaimona alijanine ciindi cakwiingula " mipailo akumuyumyayumya muntu ooyo kuti azumanane kusyoma kuti buumi nkobucili kabuciya kumbele lwasika lufu. Kufumbwa maleele nokuba kucengeezya kuponya muntu kwiinda mumipailo yamusyobo ooyu, kuzwa buyo kuli Saatani nayumya lusyomo lwakweena muntu lwakuti kucili buumi lwasika lufu.
Bunakristu bwa Basikukazya abwalo tabwiindidwe kumbali mulusyomo oolu lwakutuminana mulomo amadaimona. Kubandika mumilaka kunyina acimbi pele ninzila buyo imbi yakutondezya uunjidwe masabe. Awalo muntu uupandulula ncabbabbalisya kulabalika ooyo uupaila kuli baabo baswiilizya, mubwini muntu ooyo wiinduluka kwaamba buyo zimwaambila madaimona abasangu. Bantu babupaizi bwa mizimo batakwe zikombelo, balakaka kuti nkwali ncobeni Dyabooli pele mbabali kumbele ncobeni kucegwa mukooze kakusyoma ziseese nzyobabona kuti bantu bafwide babandika aambabo. Zimwi nzila zibelesyegwa kanjaanji abantu kusondelana abafwide zili mbuli nsolo ya Ouija a kubona basangu, kusonda aanjuka zya Taroti, akubbejela mazuba aazya kumbele mbwaanoobede kubelesya nyenyezi zya zodiaki. Kukkala kowungumene kuyeeya kuzyila mu Musela Mupya akuzilulwa maanu, nzintu zilaa ntenda kapati. Tazili buyo nzila zya kuswenana munsimnsi amadaimona, pele zijula mugwagwa uutakwe cisinkila uugaminina kuzwa ku cikkalilo ca madaimona kuzya kumizeezo ya muntu.
Kutuminana mulomo azyeelo ncintu cilaa ntenda. Tacikonzyi kupandulukika mumajwi alaa busongo pele bumboni bwini bwacitola busena nkobuli bulalibonya. Bantu bacipona bayandisya kusyoma kuti muntu uufwide ucibabikkila maanu akuyanda kubapa busongo kali mucuumbwe. Nokuba boobo, madaimona ayanda biyo kunyonyoona kufumbwa muntu waaswiilizya.
Yoonse mibandi ibambilidwe kuleba akuca mukooze akunyonyauna. Yahuwah uyanda kukobelela bana Bakwe kuzwa kubusofwaazi oobu. Walo wakasinizya kucenjezya
akukasya kufumbwa musyobo wakubandika aabafwide nkaambo yoonse mibandi yamusyobo ooyo nja madaimona.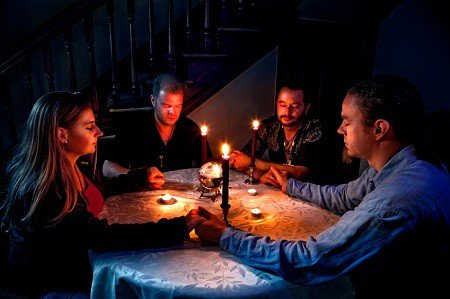 "Kutakajanwi akati kenu kufumbwa muntu . . . uucita bulozi, nokuba waambilila, nokuba uusandulula malweza, nokuba mulozi, nokuba uusinganya, nokuba uubona zyeelo, nokuba uunjidwe, nokuba wiita bafwide. Nkaambo boonse bacita zyeezyi balasesemya kuli . . . [Yahuwah]." (Ciibalusyo 18:10-12, NKJV)
Eelyo Messiah naakali anyika, wakatanda kufumbwa daimona lyakali kukkala mumuntu wakali munsimunsi Lyakwe. Walo wakali kwaambila bantu aabo kuti baunke batakaciti kabili cinyonyoono nkaambo inga kakuyoobaboolela cilaa ntenda mpati kwiinda cakutaanguna. Ooku tiikwakali kutanda zyeelo munzila yamasesya, pele kwakali kubikka camba munguzu zya Taata kuti aangulule muntu kufumbwa muntu wasyoma muli Nguwe. Nguzu zya Yahuwah zilaa nguzu sunu mbweenya mbuli mumazuba aayo Messiah naakali aanyika.
Amulange, kwaanza kwa Yahuwah takufwiimpide cakuti takukonzyi kuvwuna; nanka matwi Aakwe taasinkide, cakuti tamvwide. (Langa muli Izaya 59:1.)
Caabilo Cakwe cicitambikidwe kubantu boonse mumajwi aaya: "Kamuboola kuli Ndime, nyoonse nywebo nomulemedwe mikuli anomukatede, mpoonya Ime njoomupa kulyookezya." (Matewo 11:28, NKJV) Ikuti webo kosunkidwe nokuba kuungwawungwa zyeelo atuyowela, ikuti koyanda kubaa luumuno akukkala mukuliiba kuzwa buyo Kujulu, nkobuli bulangizi. Koita zina lya Yahuwah alimwi kotaminina nguzu Zyakwe zya kuvwuna nduwe. Walo kunyina pe natiikakuyaamuke nokuba kukuluba. Ijwi Lyakwe likulwaizya bantu boonse kuti:
"Amuboole kamulaa camba kucuuno cabulemu, kutegwa mutambule luse akujana luzyalo muciindi nomubulide."(BaHebulayo 4:16, KJV)