Eeci cibalo tacili ca WLC. Eelyo notubelesya zilembedwe aabalembi balaanze lya nkamu, tusimba buyo zyeezyo zyeendelana 100% a Bbaibbele a lusyomo lwesu cino ciindi munkamu ya WLC. Aboobo eezyo zibalo inga zyalanganyigwa kuti nzya nkamu ya WLC. Twakalelekwa kapati amulimo wabalanda banjaanji ba Yahuwah. Pele tatukulwaizyi ndinywe nobeenzuma kutalika kubala zyaalembwa abantu aabo. Eezyo nzibaalemba, twakazigwisya mumalembe eesu nkaambo kanjaanji zililubide akubaa tumpenda. Cintu cuusisya ncakuti tucilangaula mbungano yamilimo iitakwe kampenda. Ikuti konyandidwe nkaambo ka [zibalo/milumbe] iitali ya WLC, kobikkila maanu ku Tusimpi 4:18. Kuteelela kwesu nkwakuti kasimpe Kakwe kalazyokoloka, eelyo mumuni nuuyaa kumwesya munzila yesu. Tulakayandisya kasimpe kwiinda buumi, nkanko akukavwuntauzya kufumbwa nkokakonzya kujanwa.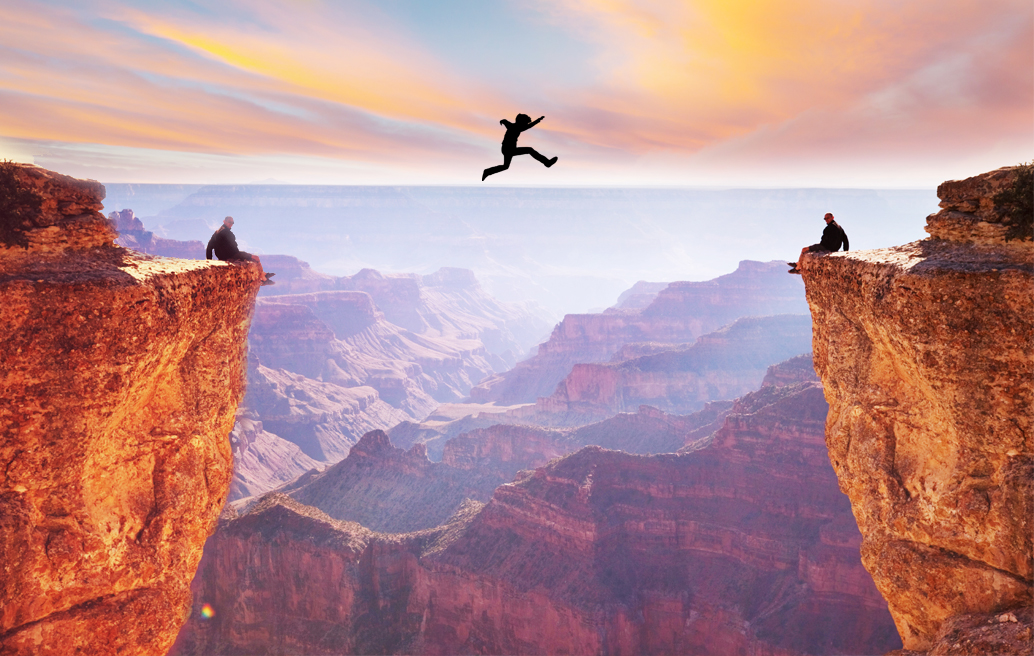 Basicikombelo baide kuvwuzya kuzuminizya kakwiina akuvwuntauzya kabotu-kabotu kuti nguni ooyo "Yahushua" ngobakambaukilwa mucikombelo. Imubuzyo wakuti wakazyila kuli muntu ngo mubuzyo mupati. Muntu uzyibilwa nkwaakazyila. Kanjaanji ngamakani aayo ngotuvwuzya kubuzya notubuzya kuti, "Ino uzwa kuli?"
Mubuzyo mupati weelede kubuzyigwa uujatikizya Mwanaa Yahuwah ngwakooko nkwaakazyila. Ino wakazyila kuli, wakasika buti alimwi wakasika lili? Kuli kwiimpana kulaale akataa muntu wakali kupona lyoonse kutamani kali mbweenya mbuli Yahuwah uteeli, kataninga libonya muciimo ca muntu susu, a muntu uutalikila buponi bwakwe mwida lya banyina. Muntu susu wanyama weelede, mbuli muntu ncobeni mbwazyibidwe, kutalikila mwida lya banyina.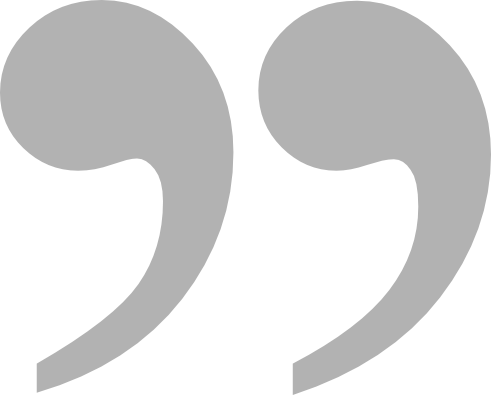 Aboobo mubuzyo mupati weelede kubuzyigwa kujatikizya Mwanaa Yahuwah ngwakuti ino wakazyila kuli. Ino wakazyila yi, wakasika buti alimwi wakasika lili? Kuli mwaandulula wiimpanya akataa muntu wakali kupona katanalibonya muciimo ca buntu lyoonse kutamani mbubwenya mbuli Yahuwah mbwateeli, amuntu wakatalikila buponi bwakwe mwida lyabanyina. Muntu susu ncobeni weelede, mbuli mbwazyibidwe muntu, kutalikila mwida lya banyina!
Alimwi kuli bbala pati lyaandaanya akataa muntu uutalika buumi bwakwe kali mungele, mpoonya walicesya, nokuba kucesyegwa aa Yahuwah kuti abe mwana muvwanda wakazyalwa ku mukaintu. BaHebulayo 1:5 a 13 balizuunyene kwaamba ziindi zyobile kuti kunyina pe Yahushua naakali, mungele! Pele eeci tacilesyi Bakamboni ba Jehovah basika zyuulunzuma zili ciloba kutatanyana kwiimpanya ali ceeci — kabati Yahushua wakali mungele, Mikayeli. Nzyenguzu zyalucengo mbozibede oobu atalaa makamu aabantu!
Kutegwa abe Messiah ooyo wakasyomezyegwa, Yahushua weelede kuba muntu susu ncobeni, kalaa basazinyina bazyedwe akataa bantu alimwi kazulilwa kumukowa wa Mwami Davida. Mu Intembauzyo 132:11 a 89:35-37 (cp. Luuka 1:69) aaya makani alisalazyidwe cinicini. Messiah wakeelede kuzyila cigaminina kulunyungu lwa mwami wa Isilayeli (mulongo wa lunyungu lwa Josefa mbwaanga nguwakali wisi mumulawo wacisi a Maliya banyina beni bakamuzyala, ulajanwa mumilumbe, yoonse kiitondezya kuti mukowa wakazyila kuli Nathan, mwanaa Davida, Luuka 3:31).
Ncobeni Messiah nguwakeelede kukona akucaalizya kulela cisi ca Isilayeli, alimwi wakali kweeta luumuno akataa nyika iiminidwe nkondo. Nkakaambo keni kali mu Mulumbe Mubotu wa Bulelo buboola. Imfulumende yaanyika iyooba amakkuko aakwe (Izaya. 9:6). Langa kuzinguluka mumbali lyako ubone kuti eeco tacinacitika pe! Pele ciciyoocitika eeco.
Luuka, wakali mulembi wamakani aamisela wakayiide alimwi munkutwe, wakakanzide kulandabika makani woonse aajatikizya lusyomo lwa Bunakristu (Luuka 1:3-4), kutegwa ooyo Theophilus ngwaakali kulembela Luuka, akasyomye akulomya kululamika twaambo twa Bunakristu ooto ntwaakatambula kuti ndolusyomo lulikke lwa kasimpe.
Tulilelekedwe kapati kubaa majwi aayoyedwe Moza ookwa Luuka kakwiindide myaka, alo ngaazubulula munzila iilweela ngubauba kuzyiba Yahushua wamasimpe alusyomo lululeme lwa Bunakristu, luliko kumuntu woonse mazubaano.
Kaambo keni nkakuti naa tulilibambide kusyoma muli Yahushua ooyo wakali muntu ncobeni, wakazyila kulunyungu lwa Davida, Adamu wabili — alimwi wakazyalwa kwiinda mumaleele, wakatalika buponi mwida lya banyina, kwiinda mumaleele (Luuka 1:35; Mateyo. 1:18, 20, 1 Johane 5:18, kuleka mu KJV).
Makanze aangu mukulemba cibalo eeci, ngakutondezya kulibotela kwa mulumbe ngwaakabunganya Luuka. Ooyo mulumbe wa matalikilo aa Yahushua, Mwanaa Yahuwah ngobadyakaizya, akudukwida syule aabo baunka kuzikombelo, aabo bazinzilika kwiile kuzuminizya tunsiyansiya twa cikombelo kakwiina kuvwentauzya mulumbe ooyo ngobapilinganya milaka mukupandulula Yahushua, ngo mulumbe wini ooyu ngwaakapa Luuka (a Mateyo).
Aaka nkaambo kalemu kapati kuti walubizya kuzyiba nkwaakazyila nokuba kwiimpya kumuzyiba! Aaka kaambo kayandika kuti tukavwuntauzye cakutontonkanya mbuli bana Beliya (Milimo 17:11).
Masimpe aa mukowa wa Yahushua uuli masimpe wamu Bbaibbele akalaa bulemu cakuti Yahuwah wakabona kuti cilabota kuti atumine mungele Gabrieli kuzyokwaambilizya tusimpe tweelede kusalazya makani aamukowa wakwe. Eelyo bangele nobaambaula tweelede kukkalikila akuswiililisya ncobaamba!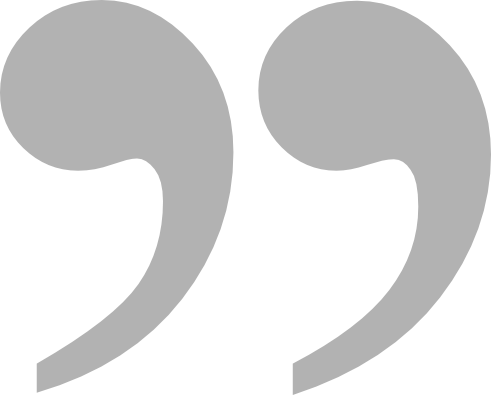 Masimpe aakuti nguni Yahushua wini uuli masimpe uujanwa mu Bbaibbele, akalaa cikkelo kapati cakuti Yahuwah wakabona kuti cakali kubota kuti atumine mungele Gabrieli kuti azyikwaambilizye masimpe woonse aayandika kuti umvwisyigwe mukowa wakwe munzila iisalala. Eelyo bangele nobaambaula, tweelede kukkalikila akuswiilisyisya! Eelyo bangele nobaleta milumbe, inga twakkazyika myoyo kuti mbankutwe cinicini mukubelesya mabala aakonzya kumvwisyigwa munzila ngubauba.
Ibbaibbele tiilyakalembelwa kuti libe bbuku liyumya mutwe kuteelela pe, eelyo likonzya buyo kupampanunwa abasyaabupampu bayiide loko pe! Yebo lwako, mboli muyandwa uutonkomene ookwa Yahuwah a Yahushua, ulakonzya omwini kulimvwisisya nolipandulula kuti Yahushua nguni! Alimwi yebo weelede ncobeni kumvwisisya, ccita koyanda kunjomba muntimba ya kutamvwa mulaka muubauba kuteelela.
Tweelede kwiibaluka kuti Gabrieli wakatumidwe kubeleka mulimo ooyo mucibaka ca Yahuwah ziindi zyobile. Ciindi cakutaanguna muli Daniele 9, oomo Daniele, naakapengede mizeezo kuyeeya mbuwaadilimunwa munzi wa Jelusalema a Tempele, wakakombelezya Yahuwah kuti amulekelele zibi zyakwe azyacisi cokwabo akujokolosya luumuno abukwabilizi kucisi ca Isilayeli. Kukombesya kwa Daniele kwakaingulwa kwiinda mukuswaigwa Gabrieli, kakanana mucibaka ca Yahuwah Omwe alikke. Daniele wakasyomezyegwa, mukwiingula mibuzyo njaakazumenene kubuzya, kuti "nciindi cilamfu buti" kusikila nuuyooyakulula munzi. Wakaambilwa kuti kumamanino aa "ziloba" zili 70, naa myaka iili 490, mpoonya zyoonse ziyoobambululwa. Kuyakulula kuyoosika mumunzi wa Jelusalema a Isilayeli.
Acimwi ciindi Gabrieli naakatumidwe lweendo lwa maleele, lyakali leliya naakaswaya nakalindu muJuuda, Maliya muumbulu, ooyo wakaseledwe kuli Josefa. Aaba bobile bakazyedwe mu ŋanda ya Davida, mbuli mbukwaalembedwe cakubambilila kabotu-kabotu mumalembe aamikowa yabo, pele mukwasyi ookwabo tiiwakali kulela mubwami bwaciindi eeco, momumukwasyi oomo Messiah mwaakali kuyoozyalilwa. Bunkutwe mbwaakalembedwe Mangwalo woonse lino bwakasika ansonje ya bweende bwazintu.
Luuka ulatontonkanya kuzubulula ciindi, busena ambwaakali kuyoolibonya ooyo Messiah wakasyomezyedwe. Kaambo kataanzi nkotweelede kulanganya nkakuti, Luuka taakapandulula kuti kuboola kwa Messiah kunooli anze lya da lyabanyina pe, nokuba kusendekezya kuti wakali "kupona kataninga zyalwa" muciimo ca umwi akataa mutwe wabuleza! Inga causisya kapati kuti muntu wabala tunsiyansiya tukonzyana azilengwa zyakwe mumulumbe wa Luuka mpoonya wapindulula cilembedwe mumo, akubikkilizya zyakubeja. Ooku nkudyakaizya Mangwalo Aasetekene. Luuka wakasiila caali kumbali nuuba muzeezo wakuti Mwanaa Yahuwah, ooyo Luuka ngwaamba kuti wakamitwa akuzyalwa kuli Maliya kwiinda mu maleele, kuti wakali kupona kale kataninga mitwa! Hena kunooli eelyo cikombelo cokwenu mozulilwa eelyo nociimpya caali kubala Mangwalo inga canyonganya nkwazulilwa kwini akuti nguni Yahushua?
Mboobu Luuka mbwatalisya mulumbe wakwe uuzubulula nkwaakazyila alimwi aboobo alunyungu nkwazulilwa Yahushua Mwanaa Yahuwah. Kutaanguna Luuka utwiibalusya kuti Zakaliya wakapegwa cisubulo cakubaa kamaama naa kwaalilwa kwaambaula kwa myezi iili fuka, nkaambo waakaka kusyoma mpeenya-mpeenya majwi aamungele Gabrieli: aakuti mukaintu wakwe wakacembeede kale Elizabeta, kutali mbokulangilwa abuleya, uyoomita akuzyala Johane Mubbizyi (Luuka 1:19-20).
Mpoonya wakaboola kuswaya munzila iikankamanisya mungele Gabrieli, eelyo Elizabeta naakamitide myezi iili cisambomwe (Luuka 1:26). Ooyu mungele wakasyomezya Maliya, walo wakankamuka mbuli mbokweelede naakabona silutwe wabangele walibonya muŋanda yakwe, kuti atayoowi (Luuka 1:30).
Mpoonya Gabrieli uya kumbele kupandulula mumajwi maubauba kuteelela, aamvwikisya alimwi mumulaka uulondokede inzila njaakali kuyooboola aciindi cini ncayoosika ooyo Messiah wakasyomezyedwe. Majwi aa Bbaibbele alaabidwe kuli ndiswe toonse mbuli mbwaabede munguzu zipati, amulumbe uubukulusya, kutali kuti abe makani aakuzwanganina nokuba aakukazyanya pe!
"Muya Uusalala, busungu bwa Yahuwah Singuzuzyoonse" wakali kuzyoositilila Maliya, mpoonya "akaambo kaako" (dio kai), ooyo uuyoozyalwa, uyoomwitwa, uyo "kwiitwa kuti Mwanaa Yahuwah" (Luuka 1:35).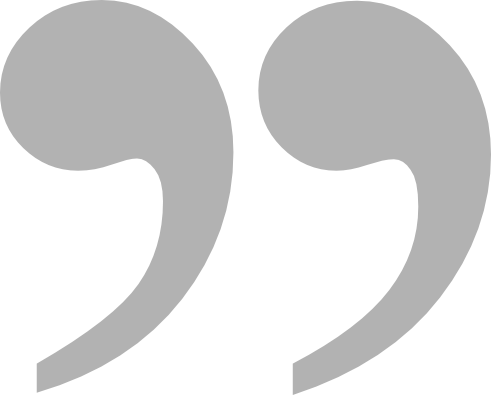 "Muya uusalala, busungu bwa Yahuwah Singuzyuzyoonse" wakali kuzyoovwunikila ali nguwe, mpoonya "akaambo kaako" (dio kai), ooyo wakali kuzyoozyalwa, akumitwa, uno "kwiitwa kuti Mwanaa Yahuwah" (Luuka 1:35). (Amwelebe ciyanza calweeno cakusanganya bbala lyakuti "alimwi" mu Bbaibbele lya KJV!) Kutegwa Mwana ayitwe kuti Mwanaa Yahuwah, kutegwa abe Mwanaa Yahuwah, aaka nkaambo kajatikizya lunyungu oomo mwazulilwa. Mwanaa Yahuwah unooli simuzyalwaalikke ncobeni = ooyo wakaletwa munzila eeyo kuti atalike kupona buumi! Kunyina pe nokuba asyoonto aawa cintu cikatazya nokuba cipilinganya mulumbe uutakonzyi kweezyekwa ooyu. Ulisalazyidwe cinicini. Weelede kusyomwa kuti ndebbwe lyakuyakila lusyomo lwa Bunakristu.
Wakalembelwa kuti ube mulumbe uuzuunyene uutacincululwi, uuyelede kusyomwa abantu boonse. Mulumbe uukamantanya akuumbulizya bantu. Kufumbwa mulembi wa Cizuminano Cipya, wakali simpide kuteelela kwakwe kuti Yahushua nguni mumalailile aayoyedwe Moza ookwa Gabriel aaya. Cizuminano Cipya tacisendekezyi zikombelo zyipilingene zya mazubaano. Ooku kukwelanakwelana akataa zikombelo kweelede kutucenjezya kuti kuli cintu cipati cakalubila! Hena eelyo inga linooli ndepenzi lini na?
"Bunakristu bwakalisamununa bukristu kabatakubwene cicitika" (Soren Kierkegaard, mbwaakambwa mu Time magazini, Nalupale. 16, 1946).
Messiah wakali kunooli walunyungu lwa Davida kwiinda mukumitwa akuzyalwa mwida lya umwi wakali waluzubo lwa bami, nkabela ooyo muntu, wakazyalwa munzileeyo, wakali Mwanaa Yahuwah, nkakaambo keni kaubauba aaka — Yahuwah wakali Wisi Yahushua kwiinda mumaleele aakacitwa a Muya Uusalala, ooyo nzyenguzu zya bulengi zya Yahuwah. Aaya maleele akacitilwa muli Maliya banyina Yahushua. Munzileeyi, awalo mwanaa Maliya/Mwanaa Yahuwah wakeelela kuba Adamu, ooyo alakwe wakali mwanaa Yahuwah (Luuka 3:38).
Tulilelekedwe kubaa bupanduluzi butontonkene akusindinganya kuzubulula mbwaakazyalwa mu twaano twa sikwaazwa Raymond Brown. Ooku nkusandulula Mulumbe wa Luuka a Mateyo kukondelezya alimwi kwaambilizya nkwaakazyila Yahushua Messiah, Mwanaa Yahuwah.
Brown utondeka kasimpe kakankamusya! Tunsiyansiya twa cikombelo tuguminizya mutwe wa Buleza twakazimaanyina limwi mulumbe ngwaakalemba Luuka, kuupindulula akuusampuzya. Twaambo twa Brown tweelede kutukkazyika ansi akujata maanka kulizeeza. Ntwaambo tuyoosya. Brown utondeka muzeezo wakusinkila Mulumbe wa Luuka amajwi ookwa Gabrieli aakatobela aakale eelyo tunsiyansiya nitwaapindula Mulumbe, akubikka mucibaka cawo muzeezo weenzu wakuti Yahushua TAAKATALIKILA mwida lya banyina, mbuli muntu susu woonse mbwayelede kutalika.
Brown waamba kuti, "Kwaamba kupona kataninga zyalwa…kumitwa kwa [Yahushua] nga matalikilo aabuumi bwakwe anyika pele teesyi mpaakatalikila [kupona] Mwanaa [Yahuwah]." Aboobo muzeezo wakaccilila wa "kupona kataninga zyalwa" wakazimaanya akudyakaizya mulumbe wa Luuka waambilizya matalikilo aa Mwanaa Yahuwah. "Kumitilwa mu muumbulu," mbwaamba Brown, "tiikwakacili kulanganyigwa kuti nkokuzyalwa kwa Mwanaa [Yahuwah], pele kuti Nkuzyalululwa kwa Mwana [ooyo wakali kupona kale], nkabela kuzwa waawo oolo lwakaba lusyomo lwa bupaizi" (The Birth of the Messiah, p. 141). Ndasyoma nomubala nzyotulemba mwakopwa akunyandwa cinicini kuyubununa mpulwaatalikila lusyomo oolu.
Mulumbe wa Luuka waakazyigwa cigaminina akuzimaazyigwa aakale eelyo muzeezo umwi niwaaba lusyomo luzumizyidwe, nkokuti lusyomo lweelede kutobela abasicikombelo. . . . Aboobo Luuka a Gabrieli tiibakacili kusyomwa kuti bakayubununa mulumbe uuli masimpe wa nkwaakazyila alunyungu Lwakwe Mwanaa Yahuwah!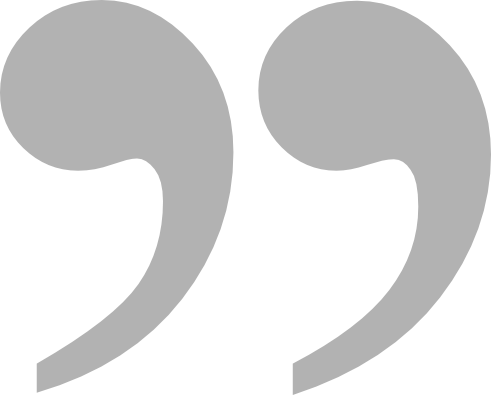 Bikkila maanu kuti mulumbe wa Luuka bakuukazya akuumwayaula mukuya kwa ciindi akubelesya mizeezo eeyo yakaba lusyomo lwa bupaizi, nkokuti zintu zyakeelede kusyomwa abasicikombelo. Mbuli mbwaamba Brown, lino mbuwaatambwidwa biyo muzeezo wakupona kataninga zyalwa mulusyomo lwa cikombelo, "kumitwa mu musimbi muumbulu/kuzyalwa kwakaleka kulanganyigwa kuti nkokwakali kuzyalwa kwa Mwanaakwe [Yahuwah]." Luuka a Gabrieli, mumajwi amwi, tiibakacili kusyomwa kuti bakayubununa mulumbe uuli masimpe, wa matalikilo aa Mwanaa Yahuwah! Mpeenya aawo akwalo nkwaakatalikila, aboobo, ankwaakazyila Yahushua, Mwanaa Yahuwah, kwakacincilwa limwi. "Lusyomo lwa zikombelo" lwaadyakaizya akulisumpula atalaa mulumbe wa Luuka, Gabrieli a Bbaibbele! Eeyi ntaamu yeelede kwiitwa mbwiibede bwini kuti — nkupapa akuyaamuka kuzwa ku Mangwalo akusungilizya ciimo ceenzu ciindene alunyungu mwaakazyalilwa Mwanaa Yahuwah. Ono hena kunyina muntu uunga wazugwa moyo kumvwa makani aali boobu aapindula mukowa nkwaakazyila Mwanaa Yahuwah? Mwati kunyina uubwene cintu cipyopyonganya kuti ambweni ooyo "Yahushua wiimpenye," a "Kristu wiimpenye" ngwakubbidikizya biya kunjizya mucikombelo? "Cikombelo" inga caba busena bwa "bwakucitila mulandu" kwiinda mboyeeyela!
Ooku kusendekezya nkwaakazyila Mwanaakwe Yahuwah kutajanwi mu Bbaibbele, kwakaatula majwi aamangwalo ngaakaambilizya Yahuwah kwiinda muli Gabrieli, nkabela aayo makani mapya aatajanwi mu mangwalo akakkalilila mbuli lusyomo luzumizyidwe mu zikombelo zyoonse! Mbasyoonto bakatontomana kulizeeza cinga catobela kujatikizya kupindaula mulumbe wa Luuka a Mateyo uulaa citondezyo ca Mwanaa Yahuwah wa masimpe.
Twakabona Raymond Brown mbwaakali kukondelezya masimpe kuzubulula mulumbe wakwe mubbuku lya The Birth of the Messiah. Walo wakatondeka kusisikizya kupindulula ooko eelyo tunsiyansiya nitwaapindula mulumbe wa Luuka a Gabrieli. Mulumbe wa Luuka "tiiwakacili" kuzumizyigwa kukambaukwa mucikombelo, mpeenya buyo eelyo tunsiyansiya nitwaatalika kweendelezya lusyomo mucikombelo. Tunsiyansiya twakasinkila Luuka a Gabrieli kusikila buzuba buno.
Kweendelanya bwaamba Luuka, Maliya ngonguwe kwiinda muli nguwe lwakwe Yahushua mwaakatalikila kupona, akuzyalilwa camaleele, mwaakazyalwa munzila nsini Mwanaa Yahuwah kuzwa naakatalika buumi mbuli muntu, nkokuti kuzwa naakamitwa/naakazyalwa kuzwa mwida lya Maliya. Eeci cilisalazyidwe kapati aboobo taceelede kusungilizya zwanga noliceya. Maliya taakakazyanya a Gabrieli pe, nokuba kumvwisyisya ncaakamba, pele sunu bantu banji balilibambide kuyumya mitwe kulyatauka kasimpe aaka kali mumajwi ookwa Gabrieli!
Brown ulangisya waawo "aakacitilwa mulandu" ku mulumbe wa Luuka.
"Bamwi bamatata bacikombelo abasongo bamisela yaakatikati bakayeeya kuti eeco caambwa muli Luuka 1:35 ['muya uusalala a busungu bwa Yahuwah'] cakali kwaamba muntu nsini wabili awatatu mumutwe wa Baleza botatwe, kutegwa mpoonya eezyo 'nguzu' zyakali yooyo wabili ziseluke kuti zyizyoonjile akuba 'muntu' mwida lya Maliya. Mbuli mbotutiibone kunyina bumboni butondezya kuti Luuka wakalaa muzeezo uuyeeyela Kuzyalululwa Kwa muntu wakali kupona kale kataninga zyalwa pe." (p. 290).
Ooku kudyaaminina mulumbe wa Luuka kunsaa mizeezo ya mituni yakusyoma Mutwe wa Baleza botatwe, kweelede kubbununwa akukakilwa limwi.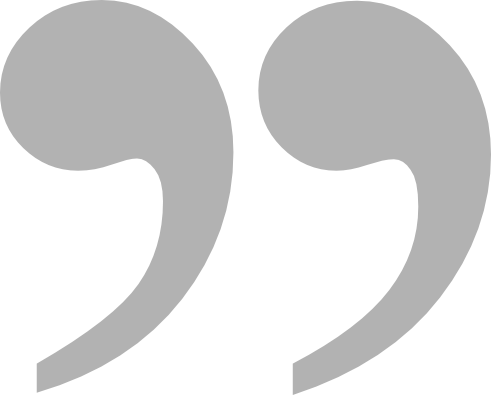 Ooku kuvwundika mulumbe wa Luuka kunsaa mizeezo yakukomba mituni ya mutwe wa Baleza botatwe kweelede kuyubununwa antangalala akukakilwa limwi. Brown uya kumbele kwaamba mbokakali kuusisya nsoni kampango ka Luuka 1:35 ku basololi bazikombelo. Walo ubandauka kaambo keni kalaa mulimo ncikwaacitikila makani aayo kuti zyeende "boobo" muli Luuka 1:35. Eeci ncecijatanya kakwiina kuleyaleya mumbali kumitilwa mumusimbi muumbulu antoomwe a kuzyalwa kwa Yahushua kuti ngo Mwanaa Yahuwah.
"Eeci cakabausya nsoni basongo babupaizi bunjaanji, nkaambo kakuti kupona kotaninga zyalwa mulusyomo lwa Bunakristu butobela [Baleza botatwe], kumitwa kwiinda mu Muya Uusalala mwida lya Maliya tacili cintu citalisya buponi bwa Leza. Luuka taabwene makanaayo pe makani aa Bunakristu bwamusyobo ooyo. Kuli Luuka ooku kumitwa kweelela yooyo weelede kuba mwanaa bulemu" (p. 291).
Kuli cintu cipati ciimpene akataa Luuka a Mangwalo aceeco caatalikila mumusela wabili kuba lusyomo.
Kutatanyana kukazya mulumbe wa Luuka kwiinda mu "lwiiyo lwa bupaizi", takweelede kweelebwa kumbali, nkaambo kuletelezya tunjaanji tujatikizya tunsiyansiya twa bupaizi mumyaka yainda iili 1900 yoonse. Raymond Brown usumpauzya kumbele kaambo kakwe kakuti:
"Ime nsyekonzyi kutobelezya bamayi babupaizi aabo [bakakatila kuzelauka akweeleba Bbaibbele!] kapati kuleya bbala lyakuti 'akaambo kaako,' eelyo litalisya mweengwe ooyu. Balo balakazya kuti kuli Luuka kumitwa takupi kuti Mwana atalike buponi bwakwe, pele citugwasyilila buyo kuti tumwiite kuti Mwanaa Leza ooyo wakali kale Mwanaakwe Leza kuzwa kaindi."
Brown ukosozya buvwuntauzi bwakwe mu Bbaibbele mumajwi aakuti: "Toonse twaano tobile ootu tugwasyilila Bunakristu [bwakazyi mukowa wini nkwaakazyila Yahushua] ooyo wakali Jeesu Mwanaa Leza kuzwa naakamitwa." (p. 561). Kutali musyule lya waawo!
Eeco ncintu cilongosokede alimwi cili masimpe, aboobo ceelede kupa kuti aabo babala beelede kutontomana akujata maanka kulomya kumvwisyisya kuti naa ooyo mulumbe ngobabala, upandulula Yahushua wamasimpe, wa misela yakainda, wamu Bbaibbele amulusyomo.
Icintu caandeene ncuubauba: Luuka a Mateyo bakagansyide ciimo camasimpe ca Mwanaa Yahuwah, Messiah, mu maleele ngaakacita Yahuwah muli Maliya. Aawa zyoonse zyileendelana camaanu akusalazyilwa limwi cakuti ncociiminina tacikonzyi kwiindwa kumbali. Gabrieli wakalaangulukide kuzwa mumulaka uupyopyongene ooyo uujanwa kanjaanji mumalembe amwi aajatikizya Bbaibbele.
Icintu cileta mazwanga aatamani nokuba aatakosozyegwi, alimwi kanjaanji aluciso mubupaizi, ntunsiyansiya twa cikombelo ooto twakakwelelezya kuzwa ku Mangwalo.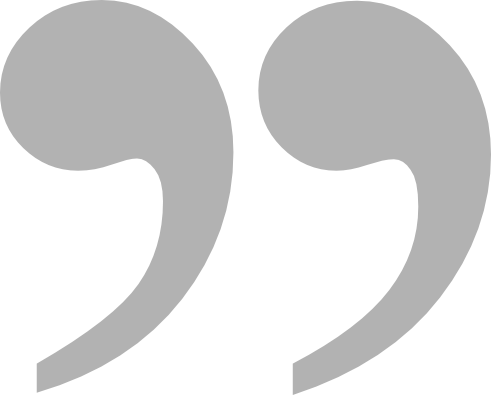 Icintu caatalisya mazwanga aatamani nokuba aatakosozyegwi, aluciso mubupaizi, ntunsiyansiya twa cikombelo ooto twakakwelelezya ndiswe toonse kuzwa ku Mangwalo. Ikuti tunsiyansiya twabikkwa ambali, toonse tulakonzya kukkomanina majwi ookwa Luuka a Mateyo a Gabrieli.
Nkabela mpoonya aawo tulakonzya kuleka kubelesya Johane kukazya Mateyo a Luuka. Inga tiitwabimbila kuya kuli Johane 1:1 akuyoobala kampango aaka munzila yabweeleenzi iikopanya mizeezo akudyaaminina mulumbe wa Mateyo a Luuka. Johane inga wabonwa bwini mbwaambilizya makanze ngaakabambilide Yahuwah kuzwa kumatalikilo: ijwi ndyaakatumina, kutali Jwi. Kutali Yahuwah wabili (Mwana) uunyonganya lusyomo lwa bana Isilayeli alwa Yahushua (Maako 12:29; Johane 17:3) ooyo uunyonganya kwiimpana akataa Yahuwah Omwe (Yahweh) a Messiah ooyo uutali Leza "simalelo wangu" (adoni) uuli mu Intembauzyo 110:1. Aaka nkampango kayandisi kali mu Cizuminano Cakale amu Cizuminano Cipya aboobo keelede kucenjezya bantu boonse bakwakwalisya kupindaula mulawo mupati atalaa yoonse, ooyo ngwaakazumizya alakwe Yahushua muli Maako 12:29 amuli Johane 17:3. Yahuwah ngo Muntu wa Bulemu alikke, mbuli zyuulu zyamabala ngayitwa mbwaapandulula!

Lino atwaambe kujatikizya mulandu: wakuti "Nunc Stans"
Aa ino ninzeeco, yebo mbonga waanka kubuzya? Aaya mabala aaci Latini aayiminina ("ciliko cino ciindi") mukupandulula muzeezo wakuti Yahuwah nkwali ciindi coonse!
"Nunc stans" nkwaamba yooyo "uuteeli uuliko lino," mukwaamba kuti kutamani nkokuli ciindi coonse kakwiimvwi nji kakutazungaani acecino ciindi. Yebo inga wayeeyela kupona kuteeli mbuli kulangilizya misela kiitobelana lyoonse alyoonse, pele muzeezo wa nunc stans uli mbuli kupona ciindi coonse mukanzumina kaciindi katamani komwe. Nkabela ooyo Yahuwah uupona cino ciindi alyoonse inga kazyi zyoonse zyaacitika kale alimwi azyeezyo ziciyoocitika kusikila kukabe kutamani aciindi comwe. Inga caba mbuli kulangilizya ciindi coonse kacilandabikidwe kunembo Lyakwe muciimo cimwi nokuba mucintu cimwi.
Ono aawa mpaali kunjomba! Nomubala amuswe ciya akulizeeza aawa! Mu Intembauzyo 2:7 tubala kaambo kakondelezya kaambilizya nkwaakazyila Mwanaa Yahuwah. Ngu Yahuwah Lwakwe uupozya majwi aakutembauzya aatobela: "Nduwe [Messiah] Mwanaangu: Sunu Ime ndaba Uso = Ndime ndaakakutalisya kupona."
Eelyo yebo nounka kucikombelo ca Basikukazya nokuba ca Bakatolika, ulalisungula mu lusyomo lwako lwakuti "obuno buzuba" bwa kuzyalwa, bwa kutalika buponi bwa Mwanaakwe (Intembauzyo. 2:7; oobo bwiinduluka kwaambwa amu LXX Intembauzyo. 110:3) tabuli buzuba bujanwa muciindi cino, pele mbuzuba buteeli butakwe mamanino, nkaambo kuli Yahuwah kunyina buzuba butegwa sunu!
Aaka kaambo kakaanzwa aabamatata bacikombelo mumusela wane kutegwa basumpauzye kusyoma kuti Yahushua Mwana uuteeli ookwa Yahuwah, watakajisi matalikilo mumusela waciindi coonse. Mbuli bwaalemba umwi wa bamatata, "Mwana wakalaa matalikilo aatakwe mpaatalikila."
Aabo bakkede muzyuuno zya cikombelo tababikkili maanu musemo walusyomo ndobatobela. Hena balizyi naa tabakombeleli. . .?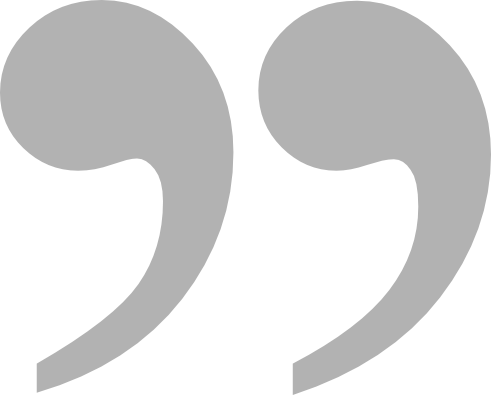 Lino mubuzyo uucumba ngwakuti: hena kusendekezya "matalikilo aatakwe mpaatalikila", amuzeezo ngobeendelana antoomwe wakwaamba kuti "obuno buzuba", hena kuli Yahuwah ooyu muzeezo uuli masimpe uulemekwa wiiminina ciindi citamani na? Nanka kuti mabala aamulaka uukopa akupyopyonganya?
Umwi muntu inga waibaluka mpindu yakuulisya misamu mbwiijana mali eelyo niisumpauzya bubotu bwa musamu mupya. Pele kuli cintu cisisidwe buleya citali antangalala eeco cilaa ntenda mumusamu ooyo. Aabo bakkede muzyuuno zya cikombelo tababikkili maanu musemo wa lusyomo lwabo. Hena balizyi naa tabakombi kuti aabo bantu bakaanza akunungilila lusyomo ndobatobela kuti Yahushua ngu Yahuwah MWANA, "Simuzyalwaalikke uuteeli," bakali bacenjezu amukwaamba kuti kusyoma Yahuwah Mwana cijatikizya nduwe akusyomenezya kuti "obuno buzuba kuli Yahuwah tabukonzyi kuba alimwi tabwaambi kuti 'sunu lini'"? Hena "matalikilo aatakwe mpaatalikila" nkaambo keelela bantu basongo bakkwene maanu? Ino mbuti eeyi nsaamuzi "1+1+1=1" eeyo zyuulunzuma zya basicikombelo njobatalelemi kusyoma, hena ileendelana amusemo walusyomo lwa Baleza botatwe ngobatobela?
Pe ma atukosozye makani aawa akukutamba kuti utonkomane kuyeeya majwi aatobela aamukristu wakalaa mpuwo munyika Dr. James Dunn: "Ncobeni lyoonse kunooli kulangila kuti 'lusyomo lwa bakomba mituni ludumide mpuwo' kuti lwakaba 'lusyomo lwa Bunakristu ludumide mpuwo,' mukuyaa kubungilila maŋunuŋunu asyoonto-syoonto akusumpya lusyomo oolo muŋunzuunzu zyakawandide kuluulwa" (Christology in the Making, p. 251).
---
Eeci cibalo cakafwiinsyigwa kuzwa ku cibalo citali ca WLC cakalembwa aaba Anthony Buzzard (http://thehumanYahushua.org/2016/02/01/losing-luke-and-jumping-to-john/).
Twakagwisya mucibalo citaanzi mazina woonse aamituni amilimo ya Taata a Mwana, akubikka mucibaka cawo mazina aabagame. Kuyungizya waawo, twakajokolosya mu Mangwalo ngotulembede mucibalo eeci mazina aa Yahuwah a Yahushua, mbuli mbwaakalembedwe kutaanguna abalembi ba Bbaibbele bakayoyelwa Moza. -Nkamu ya WLC