Lusifa, sinkondonyina wa Mwami Yahuwah, wakabba bulemu bwakukombwa oobo mbweelede kupegwa buyo Yahuwah Mulengi wesu alikke; wakacita eeco kwiinda mukupindula kkalenda lyakujanya buzuba bwaciloba bwa Nsabata. Pele teesyi cilikke eeco ncaakapilinganya pe. Walo wakacinca aciindi cini mpobutalikila kubalilwa buzuba! Mazubaano, "buzuba" bulaa mawoola 24, alimwi butalikilwa akataa masiku kubalilwa. BaJuuda abaabo bakomba Mujibelo batalika Nsabata zyabo kumangolezya muli Bwasanu kumabbililo aazuba. Nokuba boobo, Mangwalo ayubununa kuti eeco ciindi buzuba nobutalika taali akataa masiku nokuba kumabbililo aazuba pe.
Buzuba butalikila kubucedo akumana nokwasiya akuleka kulibonya cintu kalibbide zuba. Masiku nceciindi mwezi anyenyezi nozyeendelezya mulengalenga, aboobo, buzuba butalikila aciindi nyenyezi nozileka kulibonya – kalitaninga pasuka zuba, mpoonya bulagola eelyo zyatalika kulibonya nyenyezi kalibbide zuba.
Mwezi a nyenyezi zyeendelezya busiku: nkaambo luzyalo Lwakwe lulakkalilila lyoonse kukabe kutamani. Intembauzyo 136:9
Mboobu mbwaamba Mwami Yahuwah, ooyo wakabikka zuba kuti kalibala sikati, ooyo wakalenga mwezi anyenyezi kuti kazimweka masiku, uuyuuntanya lwizi kuti mayuwe kaavwuuma, Mwami Yahuwah Singuzuzyoonse ndezina Lyakwe. Jelemiya 31:35
Busiku butalikila waawo nokwasiya akuleka kulibonya cintu akumana kubucedo kwatalika kusalazya. Buzuba bwa kkalenda lyasunu tabweendelani abuzuba bwini pe. Pele mukwiimpanya, buzuba bwa kkalenda busanganya masikati abusiku antoomwe alimwi tabutalikili kubucedo pe. Buzuba bwini bwa kumalengelo ncibeela citaanzi kusolola ca buzuba bwaa kkalenda, kakuli busiku ncecibeela cabili cabuzuba bwaa kkalenda.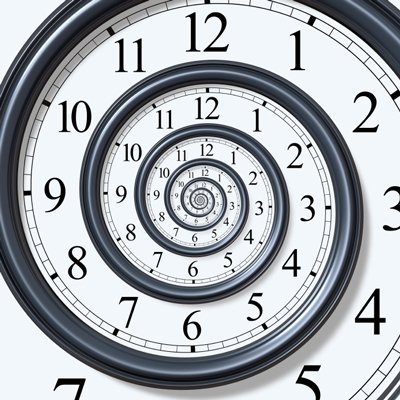 Mvwiki ya Malengelo yakatalika eelyo Mulengi naakati, "Akube mumuni!" Buzuba butaanzi bwa mvwiki munyika iino bwakatalika eelyo nokwakalibonya mumuni.
Alimwi Elohimu wakaandaanya mumuni kuzwa kumudima. . . . Elohimu wakaulika mumuni kuti Mbuzuba, alimwi wakaita mudima kuti Masiku. Aboobo mangolezya acifumofumo bwakali buzuba butaanzi. (Langa mu Matalikilo 1:4-5.)
Eelyo Yahuwah nakaandaanya mumuni kuzwa kumudima, Walo wakaita mumuni kuti "Buzuba" alimwi Walo wakasimpya kuti "buzuba" bulaa cibeela camangolezya a mafumofumo:
"Aboobo mangolezya acifumofumo bwakali buzuba butaanzi." (Matalikilo 1:5, KJV)
Eelyo Mozesi naakalemba bbuku lya Matalikilo, walo taakabulide bbala lyaamba kuti "masiku." Mubbuku lya Matalikilo, walo wakatondezya kuti buzuba bulaa ziindi zyobile zilaa minyinza, mangolezya amafumofumo. Ikuti buzuba nobwakali kutalikila akataa masiku nokuba kumabbililo aazuba, Mozesi naatakasanganya kulemba kuti mangolezya acifumofumo zyakali zibeela zya buzuba bomwe.
Ba Levi 23:32 nkakampango keni ka Bbaibbele kabelesyegwa kutabilila muzeezo wakutalikila "buzuba" kumabbililo aazuba:
"Kuzwa kumangolezya kusikila kumangolezya, inywe mweelede kusekelela Nsabata yenu." (BaLevi 23:32b, KJV.)
Eelyo aaka kampango nokabalwa mbuli ncokaambilizya cini, cilisalede kuti eeco tacikonzyi kujatikizya kufumbwa mazuba woonse nokuba buzuba bwa Nsabata mubuzuba bwa ciloba. Mu BaLevi 23:26-32, kuli malailile aa Mwami Yahuwah aajatikizya Buzuba bwa Kunununwa. Ikuti buzuba buli boonse nibwali kutalikila kumangolezya, Walo kunyina naakeelede kwaambila bana ba Isilayeli kuti beelede kutakilila Buzuba bwa Kunununwa kumangolezya aasolola kabutaninga sika buzuba oobo.
"Buzuba bwa Kunununwa" butaaluka mazuba aakalenda obile: bwa fuka abwa kkumi.
"Mubuzuba bwakkumi bwamwezi waciloba, oobo buli mbobuzuba bwaciyanza cakusalazya bantu, mubuzuba oobo mukaliimye kulya, amukaswaangane akukomba, mukape cipaizyo cakutenta ku Mwami Yahuwah. Kutalikila nolibbila mubuzuba bwafuka bwamwezi kusikila nolibbila mubuzuba bwakkumi, mulyookezye akuliimya kulya." (BaLevi 23:27, 32, KJV)
Ikuti buzuba nobwakali kutalikila kumangolezya, Mozesi naakaambilwa buyo kuti: "Buzuba bwa Kunununwa buli mubuzuba bwa kkumi bwa mwezi waciloba." Buzuba butalikila aciindi mumuni nowatalika kulibonya eelyo mudima watalika kuyabaila. Mangolezya tacaambilizyi matalikilo aabuzuba bwa fuka pe. Aalo mangolezya taatalisyi buzuba buli boonse pe, kusanganya abwa Nsabata yabuzuba bwa ciloba.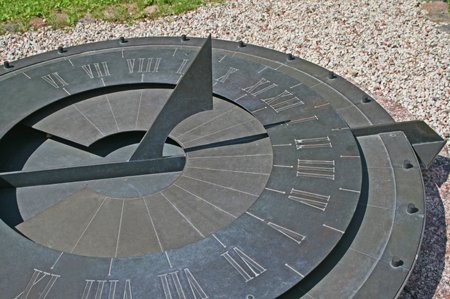 Izuba lyakalengelwa kweendelezya buzuba. Buzuba butalikila aciindi eelyo mumuni watalika kulibonya alimwi bumanina waawo nokucinyina mumuni uumweka kuzwa ku zuba kuti umunikile bantu. Misela minji niyakaindide Mufutuli wakabuzya kuti, "Hena takuli mawoola aali kkumi aabili mubuzuba bomwe?" (Johane 11:9, KJV) Kunyina muntu wakamukazya! Boonse bakalizyi kuti buzuba butalika cifumofumo kubucedo nowasika mumuni. Mawoola aabuzuba akalaandawudwe muzibeela zili kkumi azibili, mbuli mbokutondezyedwe acipimyo ca zuba. Mawoola akali kwiinda kulampa mainza, akwiinda kufwiimpa mumupeyo, pele buzuba bomwe-bomwe bwakalaa mawoola aali 12.
Kuli mulumbe mubotu muciindi ca kukankaminwa, kuzikkwa akubuka kuzwa kubafu kwa Yahushua akuyubununa ciindi cini buzuba nobwakali kutalika.
"Lino Buzuba bwa Kulyookezya butegwa Nsabata nibwakamana, bucica buyo, mubuzuba butaanzi bwamvwiki Maliya waku Magadala aumwi Maliya bakainka kuyoolanga cuumbwe." (Mateyo 28:1, KJV)
Buzuba butaanzi bwa mvwiki tiibwakatalika kusikila mumuni niwaatalika kumwesya Kujwe. Mbweenya buyo, aalo mangolezya aakatobela buzuba bwa kukankaminwa, Nsabata tiiyakatalika nilyakabbila zuba pe. Mangwalo alisalazyide kuti bapaizi abaleli tiibakali kuyanda kuti mibili yabakankamidwe icaale ampanda ikabucesye kusikila mu Nsabata:
Mbwaanga lino bwakali buzuba bwakulibambila Buzuba bwa Kulyookezya bwa Nsabata, bapati ba BaJuuda bakakumbila Pilato kuti bantu bakankamidwe batyoloolwe maulu akwaangulwa aziingano kabutanasika buzuba bwa Nsabata. Bakacita oobo nkaambo buzuba oobo bwakali bupati kulimbabo. Aboobo basilumamba bakasika akutalika kutyola maulu aamwaalumi mutaanzi wabaabo bakabambwidwe alimwi akuli wabili. Pele nibakasika kuli Yahushua, bakajana kuti wafwa kale, nkaako taakwe nibakamutyola maulu pe." (Langa muli Johane 19:31-33.)
Lufu lwa kukankaminwa lwakali kunoonga lwatola mazuba aakubwene. Kaambo keni kakubinzya lufu kakali kakuti aabo bagagaidwe bagwisyigwe ampanda zyabo kiitaninga sika Nsabata kubucedo mubuzuba bwakali kutobela.
Akati kabo kwakali Maliya waku Magadala, a Maliya banyina Jemusi a Josefa, alimwi abanyina bana ba Zebedii. Lino nikwakaba kumangolezya, kwakasika kuli Pilato umwi muntu uutegwa Josefa. Wakali muvwubi uuzwa ku Alimatiya, awalo wakali muccilili wa Yahushua. Muntu ooyu wakakumbila mutumba wa Yahushua. Mpawo Pilato wakalailila kuti bamupe mutumba ooyo. Mpoonya Josefa, wakauputaila mumulembo uutuba, akuulazika mucuumbwe cakwe mwini cipya ncaakakokolwede mumwaala. Wakakunkulisya bbwe pati akujala amulyango wacuumbwe, mpoonya wakayaamuka. (Langa muli Mateyo 27:57-60.)
Ooyu mulimo wakali kutola ciindi cilamfu loko!
Josefa wakaunka kuli Pilato kuyookumbila mubili. (Mateyo 28:58)

Pilato taakasyoma kuti Yahushua wafwambaana boobo kufwa munzila yakali kutola mazuba ongaye. Mpoonya walo wakatumina sikalumamba kuti akalomye kubona kuti naa Yahushua ufwide ncobeni. (Maako 15:44, 45)

Josefa wakaunka kuyoobambilila milembo yakuzikkila, wakapiluka ku Gologota akukkomonona mutunta kuzwa ampanda. (Maako 15:46)

Nicodemus wakasika kaletelezya mapaunzi aali 100 aatununkilizyo twa Itati a Maya kuti ananaike mubili kuutaninga zikkwa. (Johane 19:39)

Mubili unooli wakasanzyigwa kuutaninga zambailwa "mumilembo antoomwe atununkilizyo" (Johane 19:40)

Mubili wakalazyikwa mucuumbwe cakwe mwini Josefa ncaakalifumbila cakali munsimunsi. (Mateyo 27:59, 60)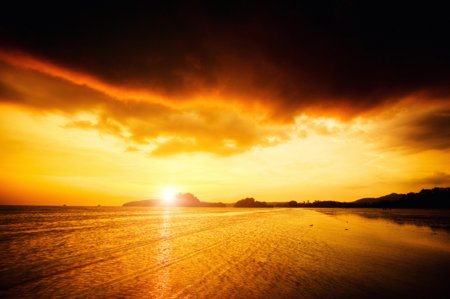 Buzuba bwamu Bbaibbele butalikila kubucedo, nokwatalika kusalazya akulibonya mumuni (kalitaninga pasuka zuba)
Ooyu mulimo wakali kutola ciindi cilamfu kapati cakuti wakatola busiku boonse tubulu. Nsabata tiiyakatalikila ku "mangolezya" nkaambo eeco nceciindi cini Josefa waku Arimathea naakataanguna kuyookumbila Pilato kuti akkomonone mubili!
Lino mangolezya naakasika, nkaambo oobo bwakali Buzuba bwa Kulibambila, nkokuti, buzuba busolola kiitaninga sika Nsabata, Josefa waku Arimathea, ooyo wakali nkumekume akataa nkamu yabuleli, walo lwakwe wakali kulindila bulelo bwa Kujulu, wakaboola akukkazyika camba, wakaunka kuli Pilato kuyookumbila mubili ookwa Yahushua. (Langa muli Maako 15:42-43.)
Mulimo wakuzikka Mufutuli wakamanizyigwa kaindi kasyoonto Nsabata niyakasika kubucedo nokwaatalika kusalazya.
Mpoonya [Josefa waku Alimateya] wakuukkomonona mubili kuzwa aciciingano, akuuputaila mucisani cibotu akuyoowulazyika mucuumbwe cakakokololwa mumwaala, mucuumbwe mwatakana zikkidwe muntu. Oobo bwakali buzuba bwakulibambila, nkaambo Buzuba bwa Kulyookezya butegwa Nsabata bwakali aafwiifwi kutalika. (Luka 23:53, 54, KJV)
"Ibbala lyakuti 'yakaswena' mukampango aaka, ndibbala lyaci Giliki, . . . (epiphosko). Eeco ncoliiminina ncintu cikankamusya: 'kutalika kusalazya mumuni: – kutalika kuba kubucedo.' Ndibbala lyamusyobo wa #2017, . . . (epiphauo), eelyo liiminina kuti 'kumwesya . . . kupa mumuni.' Nkaambo kakuti tiibakalindizya kusikila kwaba kumangolezya kuti batalike mulimo wakulomba akukkomonona mubili, kuwaanzula kuzwa ampanda, kuusanzya akuupombaila mumilembo, azimwi zinjaanji, eeco cakabatolela mawoola aabusiku boonse, bakabucesya tubulu kucita mulimo ooyo. Tiibakamanizya kusikila nikwaaba kubucedo mu Nsabata nikwaatalika kumwesya." (eLaine Vornholt and L. L. Vornholt-Jones, The Great Calendar Controversy, p. 40.)
Icintu citaanzi Yahuwah ncaakacita eelyo nakamanizya kulenga mumuni cakali cakwaandaanya mumuni kuzwa kumudima. Mpoonya Walo wakaulika zibeela zyobilo zyaandeene nzyaakaandaanya. Cibeela cakalaa mumuni Walo wakaciita kuti "Buzuba" alimwi cibeela camusinze Walo wakaciita kuti "Masiku." Ooyu ngomulazyo wa Mangwalo wakuti eeco Mwami Yahuwah ncaakaswaanganya antoomwe, kutabi muntu uucaandaanya. (Langa muli Maako 10:9.) Mbweenya buyo, eeco Yahuwah ncaakaandaanya, kutabi muntu uuciswaanganya. Kutaminina kuti buzuba butalikila akataa masiku nokuba kumabbililo aazuba, ooko nkuswaanganya antoomwe eeco Mulengi ncaakaandaanya.
Lusifa wakabbodoola kuti "uyoocinca ziindi amilawo." (Daniele 7:25, KJV) Kwiinda mukupindula buzuba bwa kukomba, akkalenda libelesyegwa kujana buzuba oobo, akucinca ciindi aatalikila buzuba, walo wakabba kukomba kweelede kupegwa buyo Mulengi alikke.
Mukwabo kotantamuka cilubide azilengwa zyabantu buno buzuba. Kosangana mweelwe wabantu bavwuntauzya kasimpe atalaa nyika aabo babambulula buzuba bwa Nsabata bwamasimpe.
Ubaambile Baisilayeli kuti, 'Muleelede kububamba buzuba bwa Nsabata, nkaambo buzuba oobu mbwacitondezyo akati kangu andinywe alimwi abalunyungu lwanu, kutondezya kuti mebo nde Mwami Leza Yahuwah ndakamucita nywebo kuba bantu bangu. (Langa mu Kulonga 31:13.)
---
Azimwi zyeendelana acibalo eeci: