Un număr surprinzător de creștini sunt foarte aproape de evoluționism în viețile lor spirituale. Acest lucru îi determină să nu înțeleagă ispășirea Mantuitorului ca substitute și reprezentant al nostru.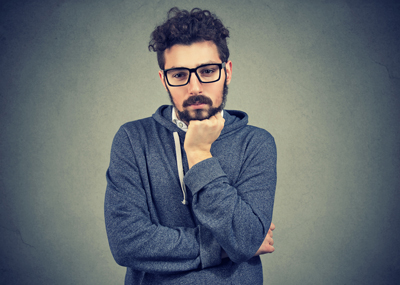 Ești creationist?Sau evolutionist?
Este o întrebare legitimă. Există creștini care afirmă a crede biblia și totuși cred în teoria Big Bang a evoluționismului.
Dar creaționismul și evoluționismul reprezintă mai mult decât teorii ale originii vieții pe pământ. Ele descoperă deasemenea adevăruri despre îndreptățire și sfințire pe care fiecare trebuie să-l înțeleagă.
Originile universului
Creaționișmul reprezintă credința că universul și toate lucrurile din el au fost create din nimic prin cuvântul lui Yah.
Evolutionismul reprezintă exact opusul. Evoluționismul este exact opus. Se afirmă că viața pe pământ a apărut în urma unui proces progresiv care a durat miliarde de ani. Acest lucru este in contradicție cu Scriptura:
Cerurile au fost făcut prin cuvântul lui Yahuwah,
Și toată oștirea lor prin suflarea gurii Lui.

Pentru că El vorbește și se face;
El poruncește și ia ființă. (Vezi Psalm 33:6 și 9.)
Faptul acesta este foarte important de înțeles deoarece în funcție de modul în care a fost adusă la existență lumea , vom înțelege lucrarea de îndreptățire și sfințire.
Văzutul descoperă nevăzutul
Yahuwah a destinat pământul să descopere învățături spirituale adânci. Pavel a înțeles acest lucru, și a explica: De la crearea lumii, însuşirile Lui invizibile – puterea Lui veşnică şi dumnezeirea Lui – au fost percepute clar, fiind înţelese din ceea ce a fost creat, pentru ca ei să fie fără scuză, the invisible things of him from the creation of the world are clearly seen, being understood by the things that are made, even his eternal power and divinity; so that they are without excuse. (Vezi Romani 1:20.)
Odată ce lumea a fost creată din nimic prin cuvântul lui Yah, tot așa și inima păcătosului este re-creată prin acest cuvânt creative.
Evoluția lovește drept în esența celor mai puternice , mai inspiraționale adevăruri ale Scripturii că: orice spune Yah ia ființă , instant.
Isaia 55 explică acest fapt important, folosind ilustrația ploii ca agent activ care transformă țărâna pămantului într-o grădină roditoare.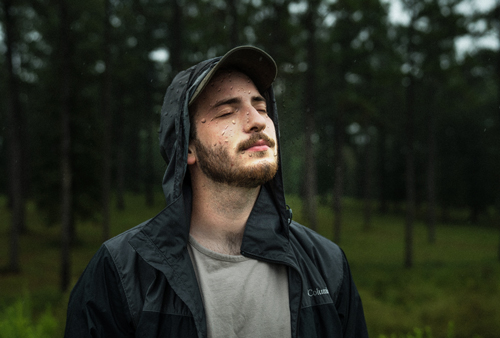 Căci, aşa cum ploaia şi zăpada
coboară din ceruri
şi nu se întorc înapoi
până nu udă pământul,
făcându-l să rodească şi să încolţească,
dând sămânţă semănătorului şi pâine celui ce mănâncă,
tot aşa este şi cu al Meu Cuvânt, care iese din gura Mea:
nu se va întoarce la Mine fără rod,
ci Îmi va împlini dorinţa
şi va reuşi în lucrul pentru care L-am trimis. (Isaia 55:10-11)
Cuvântul lui Yahuwah, însuși, conține puterea de a împlini ceea ce spune.
Instantaneu?Sau gradual?
Re-crearea inimii umane, asemenea creării lumii, se face în întregime prin puterea lui Yah. Scriptura decrie puterea creativă a lui Yah: "Căci El zice şi ce zice ia fiinţă! El porunceşte şi ce porunceşte rămâne în picioare!." (Psalm 33:9)
Când au apărut rezultatele cuvintelor lui Yah la creațiune? Când El a dorit să fie lumină, El a vorbit și ea a apărut la existență, dar când a apărut lumina?Cinci minute mai târziu? O oră mai târziu?Sau lumina a apărut instant în timp ce El vorbea?
Dacă crezi că a trecut o secundă de la momentul când Yahuwah a zis:"Să fie lumină!" și momentul apariției ei effective, atunci ești un evolutionist care crede că lumea a fost creată printr-un proces.
Aplicând, acum, acest principiu la îndreptățire în viața ta spiritual.
Dacă tu crezi în îndreptățirea prin credință începuturile tale vor fi prin umblarea creștină, dar apoi îți finalizezi lucrarea prin devoțiunile zilnice…

Dacă crezi că după ce ai fost îndreptățit ce-ți mai rămâne este să menții îndreptățirea prin a rezista ispitelor prin puterea lui Yah și a eforturilor tale susținute…

Dacă tu crezi că pentru a rămâne îndreptățit, trebuie să adere o lungă listă de ce să faci și ce să nu faci…

… atunci, frate sau soră, sunteți evolutionist sau evoluționistă.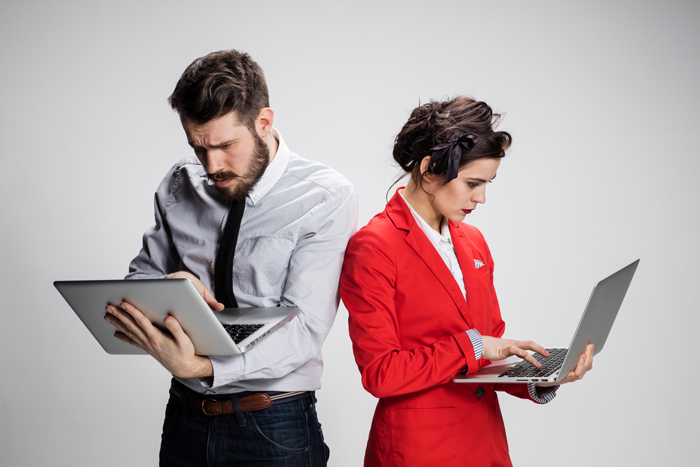 Există o înțelegere făcută! Acum!
Când o persoană acceptă prin credință moartea Mântuitorului în locul lui, Yahuwah pune meritele vieții fără de păcat a lui Yahushua în dreptul credinciosului. Yah declară credinciosul neprihănit. În această instanță, credinciosul pocăit stă înaintea lui Yah ca și când nici nu ar fi păcătuit niciodată. Aceasta este îndreptățirea prin credință. Prin Yahushua, reprezentantul nostru, acum suntem în pace cu Yahuwah.
De aceea, fiindcă am fost îndreptăţiţi prin credinţă, avem pace cu Yahuwa prin Domnul nostru Yahushua, prin Care am intrat, prin credinţă, în acest har, în care stăm; şi ne lăudăm în nădejdea slavei lui Dumnezeu. (Vezi Romani 5:1-2.)
Acum, fiind indreptățit,când primești pace cu Yahuwah?
Când renunți la fumat?
Cand renunți să mai urmărești pornografie?
Când renunți să te mai enervezi?
Când rezistăm cu success ispitei de a comite anumite păcate secrete?
Nu!Conform cuvântului lui Yah—cuvântul conține puterea de a face ce spune –ai pace cu Yah,acum.
Declarat neprihănit
Când Yahuwah te îndreptățește, (te declară neprihănit), El te acceptă, chiar în acel moment, ca fiind perfect în fiul Său. Nu trebuie să aștepți până când devii sfânt ca să fii declarat neprihănit. Neprihănirea este un dar al harului și aceste începe procesul sființirii.
Yahushua a învățat acest adevăr oriunde a mers. "Şi iată că nişte oameni au adus la El un paralitic întins pe un pat. Când le-a văzut Isus credinţa, i-a zis paraliticului: "Îndrăzneşte, fiule! Păcatele îţi sunt iertate!" (vezi Matei 9:2.) Notați: "sunt"este verb la timpul present! Yahushua i-a spus omului, "Păcatele tale sunt iertate chiar acum în acest moment!"
Femeii prinsă în adulter, Yahushua î-a spus:"Nici eu nu te condemn; mergi și să nu mai păcătuiești" (Ioan 8:11,) Puterea de a asculta era conținută în acea poruncă data cu dragoste.
Pace cu Yah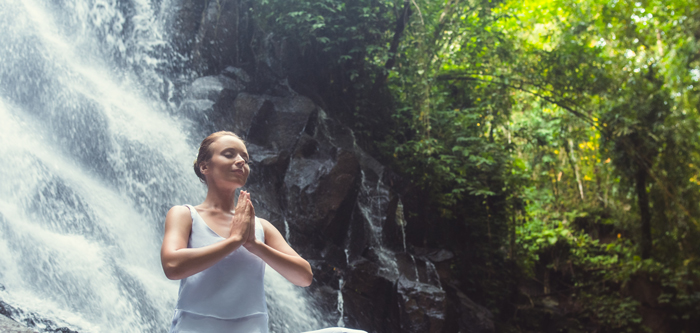 Ioan 1:12 descoperă că "oricine Îl primește ( pe Yahushua ), I s-a dat puterea de a deveni fiu al lui Yahuwah, chiar celor ce cred în niumele lui" Acest lucru reprezintă sfințirea! Și ea începe din momentul în care păcătosul este declarat neprihănit.
Ești un evolutionist, care crede că va fi îndreptățit din momentul în care dovedești cât de rău îți pare și te abții de la a păcătui de nenumărate ori, în viitor?
Sau ești un creaționist, gata să accepte darul îndreptățirii și sfințirii , chiar acum?
Nu există nimic prin care să poți câștiga îndreptățirea și iertarea, nimic care să te facă sfânt, dar ambele sunt disponibile în acelaș fel. Nu trebuie să aștepți să devii mai bun, înainte de a fi curățit, îndreptățit și iertat și să primești puterea de deveni copilul lui Yah. Acest lucru este valabil, chiar acum.
Iată, ce dragoste ne arătat Tatăl, să ne numim copii ai lui Yahuwah: de aceea nu ne cunoaște lumea pentru că nici pe El nu-L cunoaște.
Preaiubiților,acum, noi suntem fiii lui Yahuwah, și ce vom fi nu s-a arătat încă: dar vom ști când se va arăta El căci vom fi ca El, pentru că îl vom vedea așa cum este. (1 Ioan 3:1-2)