A surprising number of Christians are closet evolutionists in their spiritual lives. This stems from not understanding the Saviour's atonement as our representative and substitute.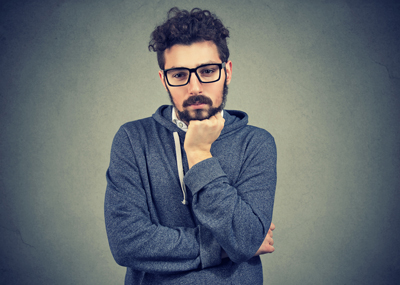 Are you a creationist? Or an evolutionist?
It's a legitimate question. There are Christians who claim to believe the Bible and yet who also believe in the Big Bang Theory of evolution.
But creation and evolution are more than just theories on the origins of life on earth. They also reveal truths about justification and sanctification everyone should understand.
The origins of the universe
Creationism is the belief that the universe and everything in it was created out of nothing by the word of Yah.
Evolution is the exact opposite. Evolution claims that life on earth came into being through a progressive development that took billions of years. This contradicts Scripture:
By the word of Yahuwah the heavens were made,
And all the host of them by the breath of His mouth.

For He spoke, and it was done;
He commanded, and it stood fast. (See Psalm 33:6 and 9.)
This is an important fact to comprehend because if you understand how the world was called into existence, you will understand how justification and sanctification work.
The seen reveals the unseen
Yahuwah designed the earth to reveal deep, spiritual lessons. Paul understood this, explaining: For the invisible things of him from the creation of the world are clearly seen, being understood by the things that are made, even his eternal power and divinity; so that they are without excuse. (See Romans 1:20.)
Just as the world was created out of nothing by the word of Yah, so, too, is the heart of a sinner re-created by that same creative word.
Evolution strikes right at the heart of one of the most powerful, faith-inspiring truths in Scripture, and that is: whatever Yah says is so. Instantly.
Isaiah 55 explains this important fact, using the illustration of how rain is the active agent that transforms dry, barren earth, into bountiful, productive farmland.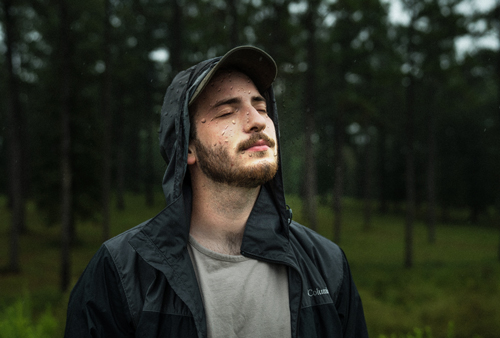 For as the rain comes down, and the snow from heaven,
And do not return there,
But water the earth,
And make it bring forth and bud,
That it may give seed to the sower
And bread to the eater,
So shall My word be that goes forth from My mouth;
It shall not return to Me void,
But it shall accomplish what I please,
And it shall prosper in the thing for which I sent it. (Isaiah 55:10-11, NKJV)
The word of Yahuwah itself contains the power to accomplish what it says.
Instantaneous? Or gradual?
The re-creation of the human heart, like the creation of the world, is entirely by the power of Yah. Scripture describes Yah's creative power: "For he spake, and it was done; he commanded, and it stood fast." (Psalm 33:9, KJV)
At creation, when did the results of Yah's words appear? When He wanted light, He spoke it into existence, but when did that light appear? Five minutes later? An hour? Or did light appear the instant He spoke the word?
If you think there was even a second between when Yahuwah said "Let there be light" and when light actually appeared, then you are an evolutionist who believes that the creation of the world as we now know it came to be through a process.
Now apply this principle to justification in your spiritual life.
If you believe that justification by faith starts you out on the Christian walk, but then it is up to you to finish the job through daily devotions …
If you believe that after you are justified it is up to you to maintain your state of justification by resisting temptation through the power of Yah and your own diligent effort …
If you believe that in order to remain justified, you must adhere to a long list of specific do's and don'ts …

… then, brothers and sisters, you are an evolutionist.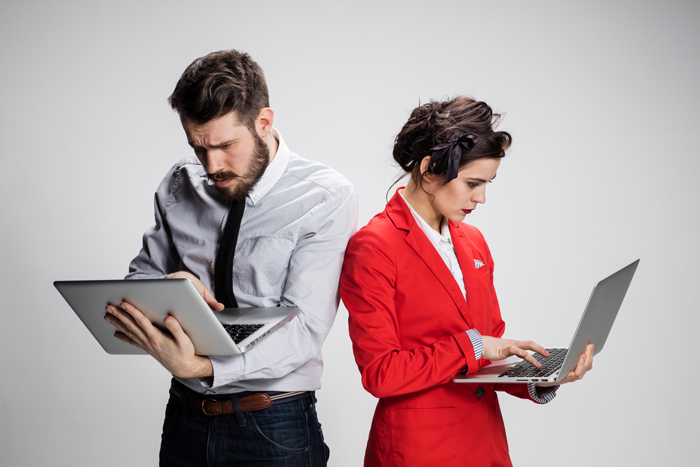 It's a done deal! Now!
When a person accepts by faith the Saviour's death on his behalf, Yahuwah takes the merits of Yahushua's sinless life and credits them to the believer's account. Yah declares the believer to be righteous. In that instant, the repentant believer stands before Yah as though he had never sinned. This is justification by faith. With Yahushua as our substitute, we now are at peace with Yahuwah.
Therefore, having been justified by faith, we have peace with Yahuwah through our Lord Yahushua Christ, through whom also we have access by faith into this grace in which we stand, and rejoice in hope of the glory of Yah. (See Romans 5:1-2.)
Now, having been justified, when do you have peace with Yahuwah?
When you quit smoking?
When you quit watching porn?
When you quit losing your temper?
When you successfully resist temptation to commit some secret sin?
No! According to the word of Yah—the word that contains the power to do what it says—you have peace with Yah now.
Declared righteous
When Yahuwah justifies you, (declares you righteous), He accepts you, right that very moment, as perfect in His son. You do not need to wait until you are holy to be declared righteous. Justification is a gift of grace and it begins the process of sanctification.
Yahushua taught this truth wherever he went. "Then behold, they brought to him a paralytic lying on a bed. When Yahushua saw their faith, he said to the paralytic, 'Son, be of good cheer; your sins are forgiven you.'" (See Matthew 9:2.) Notice: "are" is a present tense verb! Yahushua was telling the man, "Your sins are forgiven right now in this very moment!"
To the woman caught in adultery, Yahushua said, "Neither do I condemn you; go and sin no more." (John 8:11, NKJV) And the power to obey was contained within that loving command.
At peace with Yah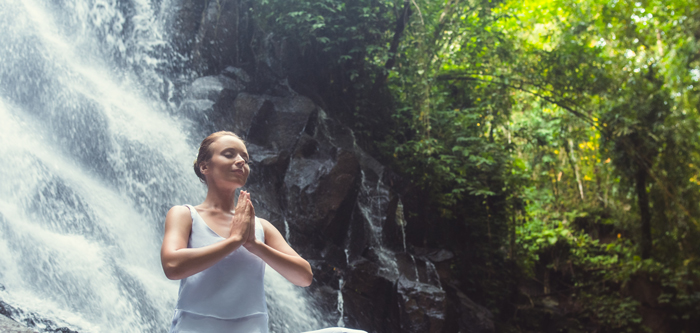 John 1:12 reveals that "as many as received [Yahushua], to them gave he power to become the sons of Yahuwah, even to them that believe on his name." This is sanctification! And it begins the moment the sinner is declared righteous.
Are you an evolutionist, believing that you will be justified once you have proven how sorry you are by abstaining from sin a set number of times in the future?
Or are you a creationist, ready and willing to accept Yah's gift of justification and sanctification right now?
There is nothing you can do to earn justification and forgiveness, any more than you can make yourself holy, but it's available just the same. You do not have to wait and improve yourself, before you are cleansed, justified, and given the power to become a child of Yah. That is available to you now, right this moment.
Behold, what manner of love the Father hath bestowed upon us, that we should be called the sons of Yahuwah: therefore the world knoweth us not, because it knew Him not.
Beloved, now are we the sons of Yahuwah, and it doth not yet appear what we shall be: but we know that, when He shall appear, we shall be like Him; for we shall see Him as He is. (1 John 3:1-2)