Imputed righteousness is not the same as imparted righteousness. Read on to learn the amazing truth about the science of salvation.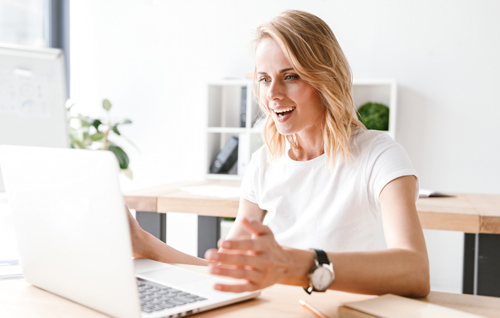 We have got the best news ever to share with you!
In order to have eternal life, you must be perfect, just like Yahushua is perfect. This means you have to keep the law of Yahuwah just as He did: perfectly. No slip ups. No mistakes. Perfect.
Yeah. That's not the good part. Because, frankly, you can't do it.
Neither can we do it. No one can.
But here's the good news: Yahuwah knows you can't, so He doesn't expect you to! He's got it all under control.



The paradox of justification
The good news of salvation is that you can still be saved, even though you cannot meet the requirements of salvation. You cannot, by yourself, generate the righteousness that is required by Yahuwah's law. This is why Yahuwah provided Yahushua. He was, literally, "The lamb of Yah that taketh away the sin of the world." (See John 1:29, KJV.)
"For Yah so loved the world that He gave His only begotten son, that whoever believes in him should not perish but have everlasting life. For Yah did not send His son into the world to condemn the world, but that the world through Him might be saved." (See John 3:16-17, NKJV.)
The divine law states the consequences for sin: "For the wages of sin is death, but the gift of Yah is eternal life in Christ Yahushua our Lord." Because "all have sinned, and come short of the glory of Yah" (see Romans 3:23), a Saviour was needed. Thus, Yahushua was born: a perfect human who, unlike Adam, chose to keep perfectly the divine law.
The science of salvation
Yahushua is the only human being ever to keep the divine law perfectly. When he died on the cross, he died a conqueror. Because he had never sinned, Yahuwah was perfectly justified in raising him from the dead.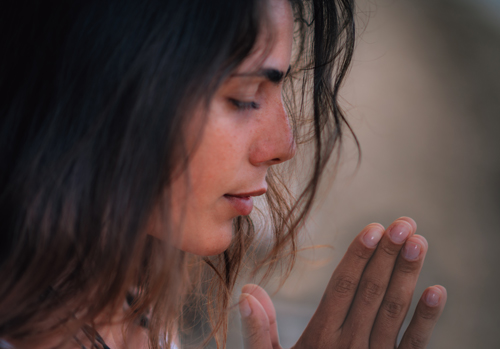 When a sinner repents and accepts by faith Yahushua's death in his behalf, Yahuwah takes Yahushua's perfect obedience of the law [his righteousness] and credits it to the repentant believer.
Paul explains how this transaction occurs, saying: I am crucified with Christ, therefore "I" no longer live. Yahushua now lives in me and the life I now live in the flesh, I live by the faith of the son of Yah who loved me and gave himself for me. (See Galatians 2:20, KJV.)
When you accept Yahushua as your Saviour, he becomes your substitute. His death pays the full ransom for the sins you have committed. Then, in a beautiful transaction of divine grace, his righteousness is credited to your account by a legal process called forensic justification. This is imputed righteousness. Our sins were imputed to Yahushua, so that his righteousness could be imputed to us. "For he hath made him to be sin for us, who knew no sin; that we might be made the righteousness of Yahuwah in him." (See 2 Corinthians 5:21, KJV.)
This "justification by faith" is the exact same thing as righteousness by faith. In fact, in Greek, the word for justification, and the word for righteousness, is exactly the same.
As long as you remain in Yahuwah, trusting in Yahushua's merits, you are covered by his righteousness. You stand before Yah as though you had never sinned. This is an on-going, never-ending donation.
This is the good news of salvation! Just as Abraham had assured Isaac, "God [Elohim] will provide for Himself the lamb," (Genesis 22:8, NKJV) He has, and that lamb is Yahushua, His own son.
The transformation of grace
All who accept the gift of Yahushua's imputed righteousness will, of course, want to live their lives in conformity to Yah's divine will. Unfortunately, it is here that many people make a mistake. They assume that Yahushua's imputed righteousness will somehow magically transform them into holy and blameless beings in this life.
This is a mistake. The apostle, James, warned: "For we all stumble in many things." (James 3:2, NKJV) The justified believer who accepts Yahuwah's spirit dwelling within will naturally stop committing known sin. But, as James acknowledges, there will still be continued failings due to ignorance, or weakness. Sins of ignorance or weakness are not the same thing as sins of presumption. No one who has truly repented will presume to continue committing any known sin.
When Yahuwah's spirit reigns in the heart, the believer will come to view sin just as Yah views it. As time passes, there will be an increasing hatred for sin, which separates the soul from Yah. Paul explained this growth, stating: "For sin shall not have dominion over you: for ye are not under the law, but under grace." (Romans 6:14, KJV) (The law, here, is the "law of sin and death" spoken of in Romans 8.)
In other words, we all need the covering merits of Yahushua's righteousness, because we're all sinners. But, as we make the choice every day to trust in Yah's gift of grace, a wonderful change starts to take place. As we actively seek to know and do Yah's will, He writes His law on our hearts. Notice in the following verses precisely who causes this transformation to occur.
"I will give you a new heart and put a new spirit within you; I will take the heart of stone out of your flesh and give you a heart of flesh. I will put My Spirit within you and cause you to walk in My statutes, and you will keep My judgments and do them." (Ezekiel 36:26-27, NKJV) From justification through to sanctification, salvation is always Yah's gift, and His work.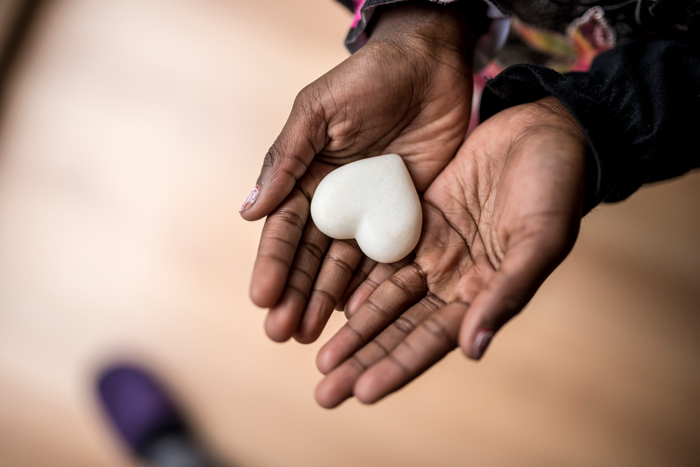 As this transformation occurs, the believer's will becomes so closely entwined with the will of Yahuwah, that when carrying out the promptings of his own heart, he will simply be doing the will of Yah.
Sanctification is Imparted Righteousness
Just as justification is a gift, so is sanctification.
Sanctification is a lifelong operation that generates righteousness in the individual heart. It is begun the moment the sinner is justified. This process transforms the individual into the divine image and it continues until believers are gifted with a higher nature when Yahushua returns and glorifies the saints.
Justification is what Yahushua obtained for us by his atoning sacrifice. Sanctification is what Yahushua does inside of us, once we are justified.
When the Saviour was on earth, he was bound by space and time just as we are. But at his resurrection, he was gifted with a special endowment of the spirit of Yah to be given to his followers. This spirit was to do the work of transformation in the heart and was poured out on believers on the day of Pentecost.
Yahushua explained this to the disciples, stating: "Nevertheless I tell you the truth; It is expedient for you that I go away: for if I go not away, the Comforter will not come unto you; but if I depart, I will send him unto you." (John 16:7, KJV)
This special endowment of the spirit of Yah is still available to believers today! It is bestowed for the specific purpose of transforming and purifying the human heart and mind, bringing them into alignment with the divine heart and mind.
In a real sense, holiness is agreement with Yah. As we are sanctified, our thoughts, desires, and motives become aligned with the Father's and we are at peace with Him. "Therefore being justified by faith, we have peace with Yah through our Lord Yahushua Christ: by whom also we have access by faith into this grace wherein we stand, and rejoice in hope of the glory of Yah." (See Romans 5:1-2, KJV.)
Justification declares the sinner to be righteous. Sanctification is the process that transforms him into the divine image.
In other words, sanctification is the fruit of justification. This, right here, is the heart of Yahuwah's plan for our redemption. Once the sinner accepts salvation and trusts in the merits of Yahushua's righteousness, he is accepted as perfect in the Saviour. Every time the Father looks at the humble believer, He sees righteousness even though the process of sanctification has not yet yielded a morally perfect being!
Rejoicing with joy unspeakable and full of glory
This is the sheer beauty, the unspeakable magnificence of the gospel! As long as the repentant believer remains in Christ, he is covered by Christ's perfect righteousness even though sins of ignorance, omission, or weakness may continue to be committed.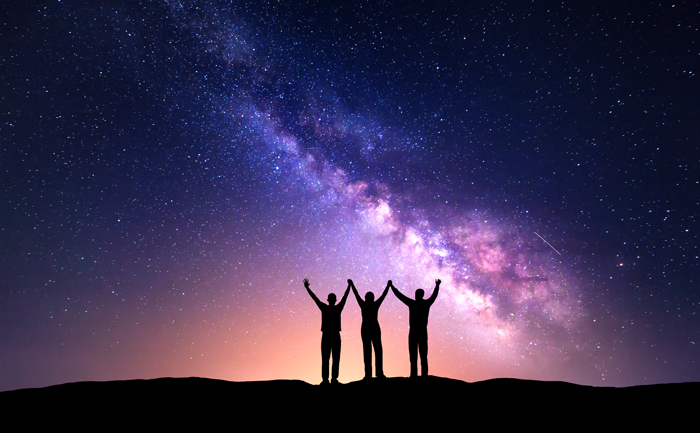 The process of sanctification culminates at glorification when our sinful body will be exchanged for a spiritual body, just as was given Yahushua, the "first born from the dead," at his resurrection.
Now this I say, brethren, that flesh and blood cannot inherit the kingdom of Yah; neither doth corruption inherit incorruption. Behold, I shew you a mystery; We shall not all sleep, but we shall all be changed, in a moment, in the twinkling of an eye, at the last trump: for the trumpet shall sound, and the dead shall be raised incorruptible, and we shall be changed. For this corruptible must put on incorruption, and this mortal must put on immortality. (See 1 Corinthians 15:50-53, KJV.)
Accept the gift of salvation today! Joy and victory await everyone who accepts the gift of righteousness by faith.