John Calvin mukusandulula Bbaibbele munzila yabweelenzi nkakaambo keni nkaakataminina kakujaya bafundisinyina. Walo lwakwe kunyina pe naakakosola mitwe yabantu nokuba kukunka mililo yakuumpya bantu mbaatakali kweendelana limwi mulwiiyo lwa buleza, pele John Calvin kwiinda mukukambauka kuti Cizuminano Cakale a Cizuminano Cipya cakali kuzumizya eezyo nzila zya kusubula bantu bazangide lusyomo wakali kutaminina kuti eeco cakali kweendelana akuyanda kwa Leza.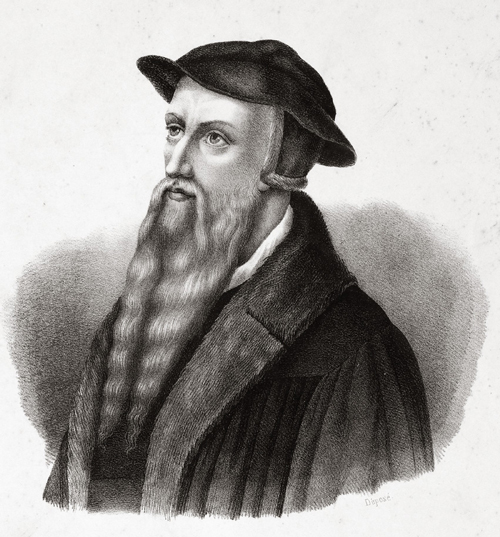 Mbuti mbocili boobo? Calvin taakali kusyoma kuti yoonse milawo ya Cizuminano Cakale yakabikkwa ambali akusiila busena Cizuminano Cipya eeco Jeesu ncaakatalisya. Walo
taakazumina makani aali mu baHebulayo aakuti: "Leza wakazimaanya cizuminano citaanzi" (BaHebulayo 8:13). Walo wakabembeleka mumbalaa makani ngaakakosozya Paulu kuti: "Mulawo wakaba mwiyi uutosolweda kuya kuli Messiah alimwi lino oolo lusyomo mbolwatusikila, tatucili kunsaa mwiyi." (BaGalatiya 3:24-25; BaLoma 10:4). Calvin wakazimaanya mulumbe ooyu uuzwa mu Cizuminano Cipya akukanza kuti milawo ya kulijata iili mu Cizuminano Cakale icili milawo yeelede kutobelwa. Alimwi kujaya bantu bapindula lusyomo lusalala oolu, eeco cakali buyo kabotu.
Calvin wakazuunyana kusumpauzya kuti cisubulo cipati ceelede kupegwa kubantu bazangila lusyomo cili mu BaLevi 24:16. "Ooyo uusampaula zina lya Simalelo weelede kujayigwa; imbungano yoonse yeelede kumuumputa amabwe. Kufumbwa muntu wamasi nanka muntu wacisi uusampaula Zina, ooyo weelede kujayigwa."
Jeesu ncaakayiisya kuti "koyanda basinkondonyoko," tiicakalesya Calvin
kuzumizya akukulwaizya kuti bajayigwe bamayi basinkondonyina. Alimwi malailile ookwa Paulu aakubambulula bantu bakazya lusyomo ndojisi, aalo wakaabikka kumbali: "Mutwanga wa
Simalelo teelede kubwekelana aabantu pele weelede kuloma kubantu kutegwa akonzye kubayiisya, akukkazyika camba mukaambo kabantu basyupa. Weelede kulailila kabotu-kabotu aabo bakaka kasimpe. Ambweni Leza inga wacinca myoyo yabantu aabo, mpoonya inga batalika kwiiya kasimpe" (2 Timoteo 2:24-25). Calvin taakakkazyika camba akukkala ansi kubandika twaambo ntubakaimpene abantunyina aabo bakali kukulwaizya mizeezo yiimpene. Calvin wakakumbila kuti bakosolwe mitwe, wakatalika akukonga bamwi, alimwi akulumbaizya Leza kuti ayendelezye zintu kutegwa bazangi basubulwe.
Calvin wakasendekezya kubasubwidwa lusyomo oolu mulugwalo ndwaakalemba kuti:
"Ime ndimaninide kumvwisya kuti eeci cintu cilizumizyidwe a Leza Lwakwe, akuti kufumbwa makani babetesi ngobakosozya, basimilandu banoosubulwa kwaciindi cilamfu mumaanza aasintolongo." - Lugwalo lwa Calvin kuli Farel mu Kunkumunamasamu 24 (kutegwa umvwe majwi manjaanji mulugwalo lwa Calvin, kobala bbuku lilaa mutwe wakuti 'Selected Works of John Calvin')
Calvin wakasyoma kuti Leza wakalomya kubambilila kubona kuti basimilandu batafwambaani kufwa eelyo nobasubulwa. Ooyu moyo wakujokezya cibi mukugwasyilila Cizuminano Cakale eeco cakacembeede kale, mpoonya akuzumizya cisubulo cipati boobo nkaambo buyo ka bamayi bazwangana, eeci cakamuleba nkaambo mizeezo yakwe yakalibonyaanga walo wakeelene bugwebenga aba ISIS kutali aa Jeesu.
Nkondo ya John Calvin kulwana Bazangila Nzyasyoma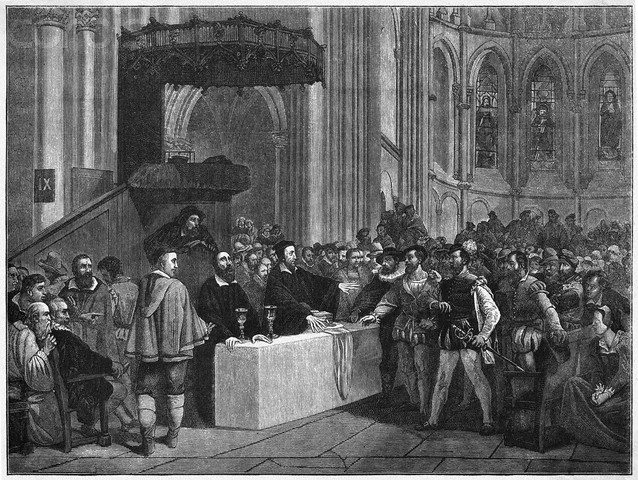 Mangwalo ngaakalemba azimwi zyakalembedwe mu malembe aa bbooma, zitondezya John Calvin mbwaakalaa mpuwo mudolopo lya Geneva. Nokuba kuti wakaambilwa kuti alonge mu 1538
eelyo naakali kusungilizya bantu mizeezo yakwe yakulijata akusungilizya kuti cikombelo cibaa lwaanguluko lwa kutanda bantu, pele babelesi bamfulumende yaku Geneva bakamutamba kuti azyokele mu 1541 kuti azyoobambulule mazwanga akataa zikombelo. Naakapiluka, bbooma lya dolopo lyakazumizya Zipaizyo zya Bupaizi bwakwe akuzisanganya mumilawo ya Nkuta yacikombelo. Eeyo nkuta yacikombelo yakali kweendelezya bweende bwa bantu mu Geneva, yakali kuswaangana mvwiki amvwiki muli Bwane kubambula twaambo. (Eeli bbuku lijisi malembe woonse antoomwe aa Nkuta ya cikombelo kuzwa mu 1542-1544.)
John Calvin nguwakali kumbele kweendelezya nkuta. Nokuba kuti Nkuta yacikombelo tiiyakajisi nguzu zya kwaanga muntu muntolongo nokuba kumutanda kuzwa mucisi, nokuba kujaya baabo bakalaa mulandu, pele Calvin wakacili kukonzya kusungilizya babetesi ba dolopo aabo bakalaa nguzu zyakucita boobo eelyo naakali kunga abona kuti mizeezo yalusyomo yabamwi iyanda kumudelela.
Eelyo Jacques Gruet, mwiyi wabuleza naakalaa mizeezo iikazyanya a Calvin, wakabikka lugwalo acipaililo cokwa Calvin kumwi kamwaamba kuti ngu sikuuppaupa ameso, mpoonya wakaangwa, akutundululwa kwa mwezi omwe mpoonya akukosolwa mutwe mu mwezi wa Kunkumuna Masamu 26, 1547. Ibbuku lya Gruet lya lwiiyo lwa buleza lyakajanwa aakale mpoonya lyakaumpwa antoomwe a ŋanda yakwe, mukaintu wakwe wakasowelwa anze mumugwagwa kuti alangilizye cakali kutola busena.
Michael Servetus, mu Spanishi, musilisi, syaazyibwene wa zilengwa leza alimwi sicikolo, awalo wakapenzyegwa kwiinda waawo. Walo wakali mulongwe wa Calvin kwaciindi cilamfu alimwi wakali kulwana bulelo bwa Cikombelo ca Katolika caku Loma. Nokuba boobo, wakanyemya Calvin eelyo naakamujosyela cipepa ca Milazyo njaakaanza Calvin kumwi kalembede twaambo twakwe mumbali tunonga milazyo eeyo. Inga ninzi Calvin ncaakacita? Webo ulakonzya kulibalila ncaakakosozya kuti acite boobo mulugwalo ndwaakalembela mulongwaakwe:
"Servetus ulomba kuti aboole kuno, ikuti kacizuminika kuli ndime. Pele Ime nsyeyandide kukonkezya jwi lyangu kuti ndimukwabilile, nkaambo ikuti aboole kuno, Ime kunyina pe nentiikamuzumizye kuyaamuka kacili muzumi, kufumbwa kuti nguzu zyangu kazicikkwene." - Letter to Farel, 13 Mulumi 1546
Ciindi cakatobela eelyo Servetus naakaswaya mumuswaangano wakukambauka ookwa Calvin mu Nsondo, Calvin wakamwaangya akumupa mulandu wabuzangi mu lusyomo. Milandu iili 38
njaakapegwa yakali kusanganya kukaka mutwe wabaleza botatwe akukazya kubbizya bana bavwanda. Babetesi bamfulumende mu dolopo bakamupa cisubulo ca lufu. Calvin wakasozyasozya kukombelela kuti Servetus akosolwe buyo mutwe kwiinda kuti apenzyegwe munzila yiinda lunya yakuumpilwa acisamu, pele zyakayuma zintu. Bamwi bakali kulangilizya bakabonaanga kweetela kwa Calvin mukukakatila kuyandaula nzila iifwambaana kuleta lufu, nkokuti awalo wakalizuminide kuti Servetus ajayigwe abamwi balaa milandu mbuli nguwe.
Mu Kavwumbi Kaniini 27, 1553, nkuni zitete zyakabelesyegwa kukunka mulilo kutegwa Servetus awumpwe aasyoontosyoonto kacilanga, kuzwa kumaulu kutozya mujulu. Kwaciindi catuvwaluvwalu tuli 30, wakooloma akoompolola kuti bamufwide luse akupaila kuli Yahushua eelyo mulilo niwakali kuyaa kumuumpa amubili kutozya kumutwe akuumpilizya bbuku lya lwiiyo lwa buleza ndyaakaangilidwe acamba cakwe kuti ncecitondezyo ca buzangi bwa lusyomo lwakwe. Calvin wakaamba mubufwaafwi mbukwaacitika kujaya ooku:
Kukazyanya aa Calvin mbwaakali kuteelela Leza,
wakali mulandu weelela lufu
kweendelanya ambwaakali kusandulula BaLevi 24:16 John Calvin.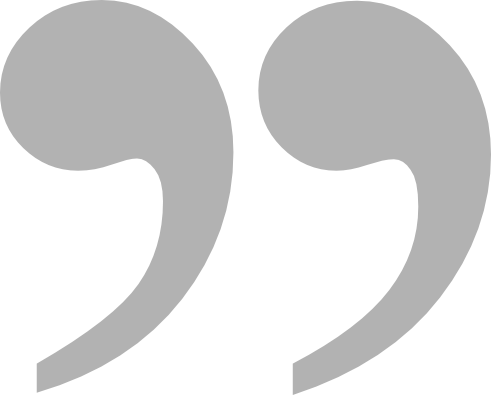 "Servetus . . . wakasubwidwa mulandu uumweelede mubuzangi bwakwe, pele hena ndime ndakasala kuti cicitwe eeco na? Pe, kulidunda kwakwe kwakamujazya kutali kulibombeka. Ndaamulandu nzi mebo kuti Nkamu yeendelezya, eelyo neekabakombelezya ncobeni, pele kweendelanya a mizeezo yazikombelo zyongaye, balo bakabweza ntaamu yakujokezya nkaambo ka masampu aakwe?"
Mbubuti kupenzya kwalunya boobo mbokunga kwazumizyigwa? Mu Vwumbi Pati 1552 Nkamu yeendelezya yaku Geneva yakaambilizya kuti milazyo yokwa Calvin (Institutes of the Christian Religion) ya Bunakristu kuti ndo "lusyomo lusetekene oolo muntu ndwatayelede kukazya."
Kukaka mizeezo okwa Calvin mbwaakali kuyeeyela Leza, ooyo wakaba mulandu weelede kusubulwa aalufu kweendelanya a mbwaakali kupandulula BaLevi 24:16. Malembe aa nkamu yeendelezya munzi wa Geneva apandulula mulandu umwi mbuwaakosozyelwa makani ooko umwi muntu wakali kulilauka kukazya caantangalala lusyomo lwa John Calvin lwakuti bantu bakasalilwa kale mbobweelede kweenda buumi bwabo, wakakwabbaulwa amaandaanino aanzila akataa dolopo, mpoonya wakatandwa kuzwa mu dolopo. ("The Minutes Book of the Geneva City Council, 1541-59," lyakasandululwa aba Stefan Zweig, Erasmus: The Right to Heresy). Tiikwakali kusolwa kukazya Calvin mu dolopo lyokwabo.
Kusandulula Bbaibbele ca Bweelenzi Inga Kwajazya Bantu
John Calvin wakazuunyana kuti: "Kufumbwa lino uutikazye kuti taciluleme kujaya bantu bazangila lusyomo abaabo basimasampu, azyibile limwi alimwi azumine mulandu wakwe. Tazyili nguzu zyabuntu zyaambaula, ngu Leza uukanana akukosozya kaambo ku cikombelo Cakwe."
Busanduluzi bwa Bbaibbele butaluleme bunjaanji bulatyompokezya nkaambo kaleza uutajanwi mu Bbaibbele ngobaamba oomo mubusanduluzi, upa kulibilika nkaambo kazinttu nzyayanda kuti zicitwe, nokuba koongelezya kuti muntu ulikwabilidwe kwiinda mulusyomo luyeeme mumizeezo iitaluleme. Pele kulakonzya akujazya muntu. John Calvin wakasungilizya bujayi kwiinda mukusandulula Bbaibbele munzila yabucenjezu. Eeci tacili cintu cikkomaninsya akataa zintu nzyaakacita mubuumi bwakwe nokuba mu zikombelo zya Basikukazya, pele swebo tulaa busongo bwakwiiya ciiyo akweeleba nzila njaakalubizya.
John Calvin wakatobela kutaminina kwa Augustine mukuumpa bantu bamuzangila kuti kwakazyila mu Bbaibbele. Augustine wakataminina kubelesya nzila zyaluciso kwiinda mukulubizya caali kusandulula kaano kamu Bbaibbele nkaakaamba Yahushua ku pobwe lya mucado mukampango ka Luka 14:16-24. Eelyo simalelo naatakakonzya kuzuzya bantu boonse bakatambidwe ku pobwe mukaano aako, walo wakalailila batwanga bakwe muli Luka 14:23 kuti "kamuya mukakombelezye bantu baboole kutegwa ŋanda yangu izulile."
Augustine a Calvin bakali kusendekezya kuti kuumpa bantu bazangide kusyoma zintu nzyaakali kusyoma kuleelene a "koongelezya" bantu banjaanji kuti banjile mu ŋanda ya leza wabo. Mukusandulula bbala lya "kusungilizya" kuti nkakaambo ka Bbaibbele kakujaya bantu kujayila Jeesu kutali "kuyanda basinkondonyoko", ooku kusandulula boobu nkulubizya caali munzila yalweeno. Kufumbwa ciyoo ca Messiah ceelede kusandulululwa kutobelezya mumuni uupedwe woonse.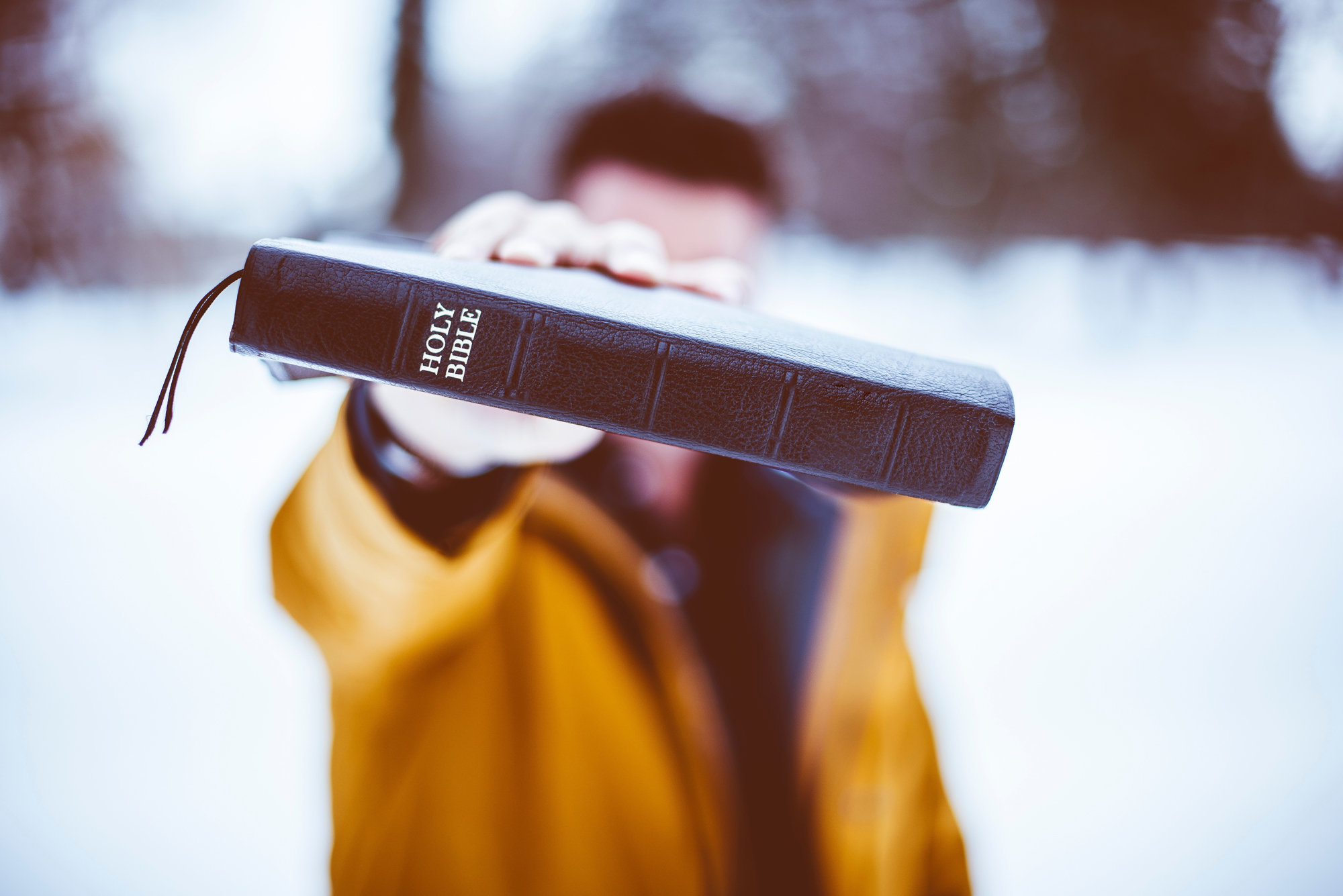 (Source: http://www.reenactingtheway.com/blog/john-calvin-had-people-killed-and-bad-bible-interpretation-justified-it)
---
Ba WLC bacenjezya kuti: Twakacenjezyegwa kuzwa mu Bbuku lya Ciyubunuzyo kuti, munsaa kuboola kwa Yahushua kuzyoolela atalaa nyika yoonse, kali Mwami wa bami alimwi kali simalelo wa basimalelo, kunooli kupenzyegwa akataa bupaizi atalaa nyika kuli baabo batatobeli lusyomo lulaa mpuwo akukomba kuluulwa mazubaayo. Aabo bayoosala kutobela mizeezo yabo iikazyanya a mfulumende ambungano zya bupaizi bayookasyigwa kuula akuuzya. Bantu banji bayoobbadela muulo mupati nkaambo kakusala kutobela zintu ziluleme kweendelanya amizeezo yabo muciindi cakuti batobele milawo yabupaizi bwa nyika yoonse. Lino katulaa muzeezo ooyu, swebo tuyanda kwaabanya cibalo eeci kuti cibe ciibalusyo cicenjezya bantu kumilawo eeyo iisungilizya lusyomo lutaluleme akataa bantu.