Mangwalo ajisi cisyomyo ciila nguzu zyoonse. Pele cintu cuusisya ncakuti, kanjikanji muntu tazyi nkocibede cisyomyo eeci nokuba kuti cisisidwe antangalala.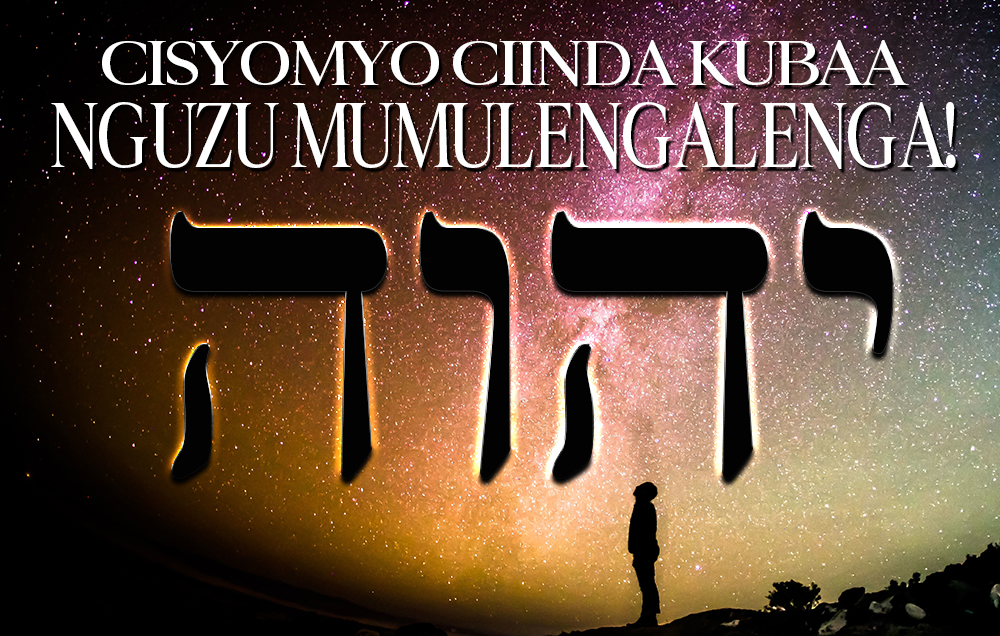 Saatani wakasisa cisyomyo eeci, akucivwunikila kunze lya mazina aabaleza bamituni mbuli lyakuti mwami, alyakuti leza—aayo mazina buyo aamulimo ngwabeleka aapegwa kufumbwa leza wakafwalwa mbweenya buyo.

Yahuwah uyanda kuti eeco cisyomyo cili mu zina Lyakwe cizyibwe akataa bantu akubelesyegwa ciindi coonse. Ncenciceeci Mangwalo ncaayinduluka ziindi zinjaanji kwaambila muntu uubala akusyoma kuti "Koompolola zina lyokwa Yahuwah," (1 Makani 16:8) alimwi aabo batobela akucita boobu balisyomezyedwe kupegwa bwiinguzi (Intembauzyo 50:15). Cili boobo nkaambo muzina Lyakwe eelyo, kuli nguzu zipati kwiinda cintu coonse cakalengwa munyika amumulengalenga woonse! Eeco ncecisyomyo cilaa nguzu ncobeni! Eeco cisyomyo cakabambilwa kugwasya kufumbwa muntu ncabulide alimwi kufumbwa ciindi nabulide cintu.
Ndizina lyeenzu eeli
Ku Mulengi wesu, nkokuzyila buumi boonse. Izina Lyakwe, nokuba kuti ndizina limvwika bweenzu, lipandulula mbwabede bwini Walo ambwali Singuzyoonse uuliponena kakwiina uumupa buumi. Izina Lyakwe ndibbala lyakucita cintu, ndibbala lilailila cintu kuti cibe. Ngaaya mabala aamba cintu kuba: ndime, cili, tuli, ndakali, twakali, ndili, ndi, alyakuti ndicili. Woonse aaya mabala aagaminina kwaamba Nguwe mbwabede, mbwaakabede, alimwi mbwanoobede lyoonse kukabe kutamani.
Eelyo Mozesi naakabona kavwuna kavwilima kuyaka mulilo pele kakatapyi, walo wakabuzya kuti nguni ngwati kaambe kuti nguwamutuma; mpoonya bwiinguzi mbwaakapegwa kubusandulula kuzwa mu Cikuwa, bwakali kwaamba kuti "IME NDENDIME NDIME: alimwi Walo wakaamba akuti, Mboobu mbotikaambile bana ba Isilayeli, IME wanditumina kuli ndinywe." (Kulonga 3:14, KJV)
Pele bbala litaanzi lini, nokuba boobo, ndyakuti: kuba. "Ba! Ba! Ukabaambile kuti Ba nguwanditumina kuli ndinywe."
Ibbala lyakuti Ba, mumulaka waci Hebulayo, lilembwa kuti hayah.
Kuli nguzu mu zina eelyo!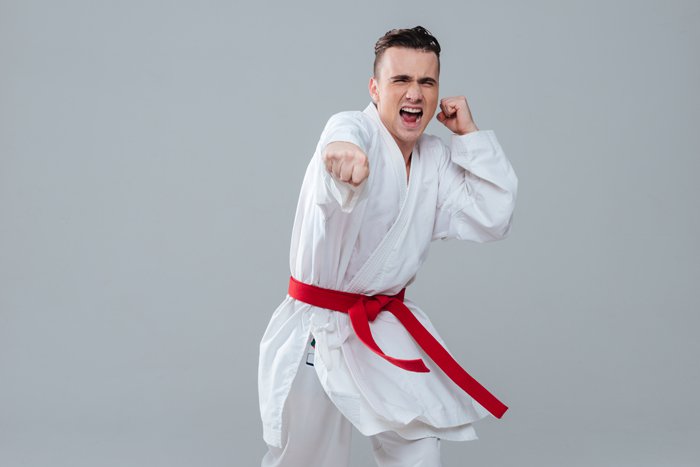 Kuli nguzu muzina lya bulemu. Kumwi kulibanda kwakali kucitwa mucisi ca Korea muciindi bantu nibakali kulwana nkondo kwakali kwakuti, "Hayah!" Nokuba mazubaano, bantu nobayiya misyobo yakulwana bayiisyigwa kupozomoka kwaamba bbala lyakuti "hiyah" kutegwa bakkazyike camba akuliyungizya busungu eelyo nobabbontana mfwaindi a kuumputana zibbakala asinkondonyina.
Bashinshimi ba Yahuwah abalo bakalizyi kabotu nguzu zili muzina lyabulemu. Mu Matalikilo 12:2, Yahuwah wakaambila Abramu kuti: "Ime njookuleleka akukupa kuti zina lyako likalemenene; alimwi webo uyooba cileleko kuli bamwi."
Abramu wakali lelekedwe kale aciindi eeco, aboobo [Yahuwah] wakali kumuyungizyila buyo zileleko zyakali kuyooboola kumbelaa mazuba. Aboobo kubelesya bbala lyakuti "hayah" mutwaambo mbuli tootu, ncecitumina nguzu zyabulemu kuti zijate mulimo, akuti eeco casyomezyegwa cicitigwe ncobeni mbuli mbocaambidwe —Abramu uyoolelekwa nkaambo kakuti [Yahuwah] nguwamusyomezya akusungula cintu eeco kuti cicitike.

Bashinshimi bakali kubelesya bbala lya hayah eelyo nibakali kutumina nguzu zyokwa [Yahuwah] kuti zikajate mulimo mumazuba aazya kumbele. Kwiinda mukubelesya bbala eeli lyakucita cintu nokuba kucitika cintu, balo bakali kuvwuzya koompolweda … nguzu zyabulemu kuti zizuzike ncolyaamba bbala eelyo … Eelyo bantu bobile nibakali kupangana cizuminano, cimwi akataa zintu zyakali kwaambwa lyakali bbala lyakuti hayah.

Cimwi ciindi nilyaabelesyedwe bbala lya "hayah" cijwanwa mu Kulonga 3:14 eelyo [Yahuwah] naakali kwaambila Mozesi zina Lyakwe. Walo waamba kuti: IME (Hayah) NDE NDIME (Hayah).

Nkaambo kakuti zina lyabulemu lyakuti, …[Yahuwah] lyakali zyibidwe kuzwa kaindi loko … eeci ciyubunuzyo cilibonyaanga cilomya kututondezya kuti ooyo Leza [Eloah] wakapanganya cizuminano, ngweenya ngo Leza uubambilila cizuminano eeco. Aboobo, kampango ka Kulonga 3:14, aayo makani aayinda kutondezya buyo zina munzila eeyi: "IME NDE NDIME;" ooku nkukonkezya kwa bulemu kulyaamba kuti Walo nguuyendelezya zintu zyoonse.1
Aaya ngamaseseke aanguzu zisisidwe muzina lyabulemu, alimwi eeci ncecipa kuti eeli zina lyabulemu libe cisyomyo cini ciinda kubaa nguzu atalaa zyoonse zilengedwe munyika amumulengalenga.
Cisyomyo cili muzina eeli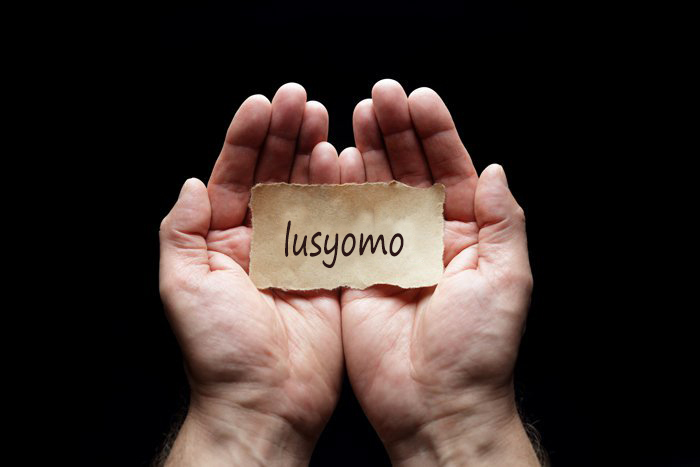 Izaya 55:11 uyubununa kasimpe kakankamanisya kakuti ijwi lini lya Mwami Yahuwah, alyalo lijisi nguzu muli lwalyo, inguzu zyakulengelezya cintu kuti cicitike ncobeni mbweenya mbulyaamba jwi: Ijwi lyangu talikazyokeli cinkwamaanza kuli Ndime pele liyoocita mulimo ooyo ngweekalitumina kucita."
Oolu luzyibo, kusanganya antoomwe anguzu zili muzina lyabulemu, ncecikopolola ciyobwedo ca zileleko cili Kujulu, akutumina nguzu zyabulemu zyoonse ooko nkwabede sikwiiya mubombe moyo, ooyo walo kwiinda mulusyomo lwakwe, uujatilide akutalekezya cisyomyo cabulemu, mbeenya mbuli Jakobo naakali kutingaana amungele wabulemu, mbwaakakaka kumulekezya kusikila wamupa cileleko.
Mu kusilikwa mubili, mizeezo nokuba mbwalimvwide mumoyo muntu; mu kukwabililwa; mu kulekelelwa zinyonyoono, akusalazyigwa, akubambululwa; mukuzunda cinyonyoono … alimwi kufumbwa mucintu cili coonse ncobulide, izina lyabulemu lini ncecisyomyo ncoyelede kutamauka. Nkaambo inguzu ziyandika kuti eeco cisyomyo cicitigwe akuzuzikwa, zyili ncobeni mujwi Lyakwe!
Mbombuboobu mulengalenga mbuwakalengwa. Izina lilaa nguzu lyokwa Yahuwah lyakainduluka kwaambwa ziindi zinjaanji.
Davida wakapandulula mbuyakalengwa nyika naakati: "Ayilemeke Yahuwah nyika yoonse, bamukombe boonse bakkede ansi.
Nkaambo mbwaakakananina buyo cakacitika, mbwaakalailila buyo cakaba mbubonya." (Intembauzyo 33:8-9, KJV) Alimwi Walo ncaakali kwiinduluka kwaamba, ciindi comwe-comwe, kumwi kapa malailile kuti cilengwe cintu cimwi, lyakali zina Lyakwe.
O Mumuni … ko BA!
Mumuni wakaba.
O nyika njumu … ko BA!
Nyika njumu yakaba.

O Mweemvwe … ko BA!
Mweemvwe wakaba.
Kufumbwa cintu ciliko sunu, cakaba kwiinda munguzu zyakali mujwi ndyaakapozya kwaamba zina lya bulemu lilaa nguzu zipati zyakulenga.
Kutambula cisyomyo eeco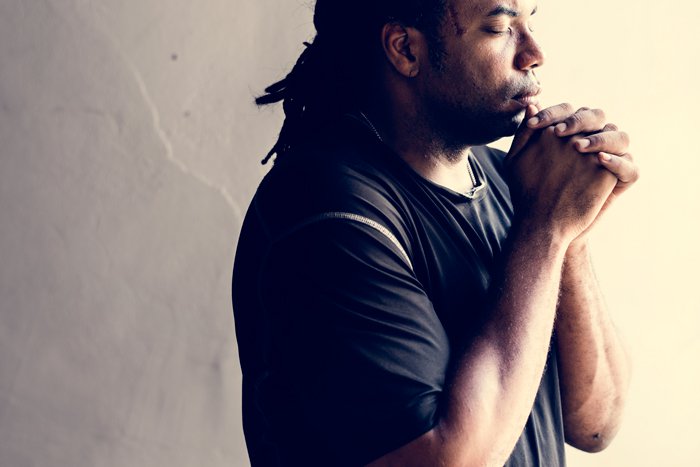 Ncenciceeci Mwami Yahuwah ncatakonzyi kubeja. Ikuti kakuli cintu catakaliko kaindi, eeco cintu cilatalika akuba ndeenya buyo eelyo Walo napozya kwaamba Jwi Lyakwe.
Nceciceeci ncotulaililwa kuti toonse tweelede kumwiita muzina lyakuti Yahuwah. Njenzila eeyi mbotukonzya kuzunda nkondo njotulwana cinyonyoono. Kufumbwa cintu ncobulide ncobeni mubuumi bwako, mubukkale abuzumi bwako, mukukkomana kwako, akugwasyigwa kuzunda cinyonyoono, ulitambidwe kale kuyaamina ku lugwasyo ndosyomezyedwe muzina lyabulemu.
Izina Lyakwe, Kuba, antoomwe acintu ncobulide, eeco ncisyomyo citalika kuzuzikwa ndeenya buyo notambula cisyomyo eeco kwiinda mu lusyomo lwako.
Nkabela, ninzi ncoyanda yebo? Ijwi Lyakwe buno buzuba lyaambila nduwe kuti:
Ko pona.

Kopegwa ncobulide.

Kobaa nguzu.

Kowumbulizyigwa.

Kokkazyika camba.

Kolekelelwa zinyonyoono zyako.

Kosalazyigwa mumoyo wako.

Kolengululwa muciimo cabulemu.
Ncencico ncocaambilizya eeci kwiita zina lyokwa Yahuwah. Nkaambo kakuti majwi ookwa Yahuwah alaa nguzu zyabulengi eezyo zyakapa kuti zyoonse zilengedwe zilibonye, kuti aayo majwi aambwa calusyomo amuntu uupona buumi bwakwe kalyaabide cakumaninina ku luyando Lwakwe, aba cishinshimi cilizuzika ncobeni .
Aboobo, eelyo noompolola zina lya Yahuwah, eelyo nozumizya lusyomo lwako kuti lujatilile mucisyomyo ca zina Lyakwe, nkabela Jwi Lyakwe lilazuzikwa ncobeni mubuumi bwako. Paulu wakalivwisyide ncobeni nguzu zyili boobu. Mu BaHebulayo 11, walo wakapandulula kuti: "Lino kusyoma nkutadonaika muzintu nzyotulangila akusinizya kuti eezyo zintu nzyotutaboni nkozili ncobeni."
Yahushua wakati, "Kufumbwa ncomuyookumbila muzina lyangu ndiyoomucitila kutegwa Taata akalemekwe kwiinda mu Mwanaakwe. Coonse ncomutikumbile muzina Lyangu, ndiyoomucitila.(Johane 14:13, KJV) Ooyu tuuli muncini wakuumya njuka a kkelele cakuti nkwiide kupunda kufumbwa ncoyanda mpoonya wapegwa, nee pe. Pele mbweenya mbuli lyoonse, zisyomyo zya Yahuwah zipegwa pele buyo kuti watobela luyando Lwakwe luyubunudwe mu Mangwalo.
Nokuba boobo, eeci cisyomyo cilaa nguzu zipati ziteezyekwi, njenzila yokwa Yahuwah njaakatubambila kuti tuzwidilile akuzunda mumasunko. Eelyo lusyomo lwako nolumvwisisya nguzu zyakuzuzika cisyomyo eeco kuti nkozili ncobeni muzina lyokwa Yahuwah, yebo inga wazyiba ncobeni omwini kuti ulakonzya kupozya kwaamba zina eelyo amulomo wako mpoonya cacitigwa ncoyanda, cacitigwa kutali mukaambo kabubotu nobuceya buti muli nduwe pe, pele nkaambo kakuti Walo nguni mbwabede ncobeni: Walo ngo Mulengi; akuti Walo nguni: ngu Uso uukuyanda.
Koita zina lyokwa Yahuwah. Walo ulangila nduwe kuti umwiite zina Lyakwe! Ijwi Lyakwe kuli nduwe buno buzuba ndyakuti: "Kusikila ono tamunakumbila cintu muzina lyangu: Amukumbile, mulatambula kutegwa mutangale kapati.". (Johane 16:24, KJV)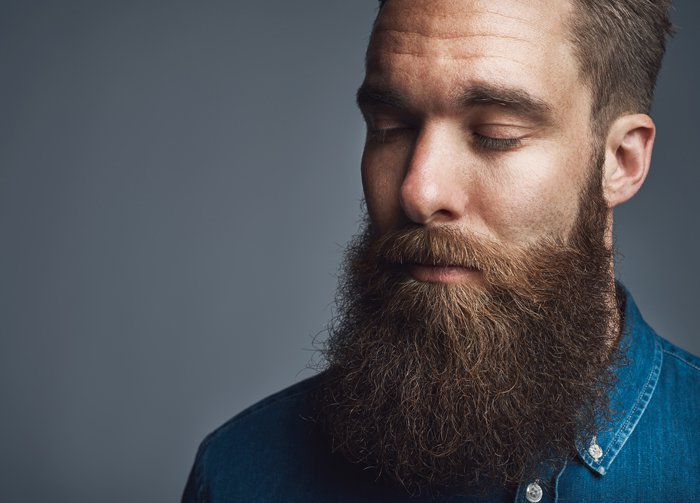 ---
1 Hayah, The New Strong's Expanded Dictionary of Bible Words.