Mbweenya mbuli lufutuko, kuteelela acalo ncipego. Kuteelela kuzyila munguzu zyesu kunyina acimbi pele milimo iitatambuliki kuli Yahuwah.
Martin Luther taakali kulikkomanina bbuku lya Jemusi. Aboobo, mukujuzya Cizuminano Cipya ncaakalemba, wakaindilizya kwaamba kuti bbuku lya Jemusi "nkwaampa mudima" kuti lyeezyekwa ku Mulumbe wa Johane amalembe ookwa Paulu.
Ambweni Luther ncaatakali kuyandila bbuku lya Jemusi ncintu cilangilwa kucitika. Tee kayi, Yahuwah wakabelesya Luther kuti ayobolole kasimpe ka kululamikwa kwiinda mukusyoma, kutali kwiinda mumilimo ya muntu. Ibbuku lya Jemusi, nokuba boobo, lilaa busena bupati mu Mangwalo aasetekene. Lipa busanduluzi busalala mbozyeendelana milimo alusyomo.
Kweezyeka lusyomo a milimo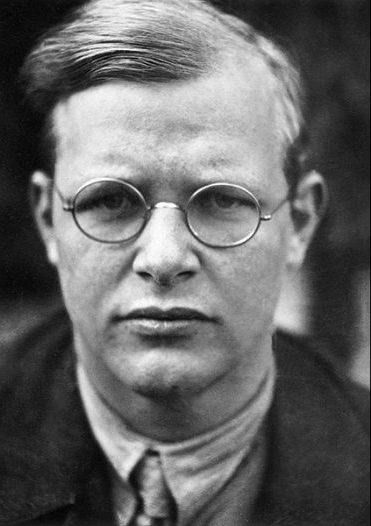 Dietrich Bonhoeffer (1906-1945)
Kakwiina kudonaika, lufutuko lulaboola kwiinda mukusyoma buyo. Paulu wakazumana kwaamba kuti: "Mwakafutulwa aluzyalo kwiinda mulusyomo, pele kutali lwenu pe; pele ncipego ca Yahuwah, kutali camilimo yenu, nkaambo umwi inga kayoolikankaizya." (Kobala BaEfeso 2:8-9.)
Pele nokuba kasimpe kalibotela aaka, kakasofwaazyigwa a Saatani. Nkaambo kakuti kunyina muntu naba ni uukonzya "kulijanina" lufuutuko, dyabooli wakaleta ceeco Dietrich Bonhoeffer ncaakaamba kuti "nduzyalo lutakwe mpindu." Kwiinduluka ncaakaamba Bonhoeffer kuti nduzyalo lutakwe mpindu, ooko "nkukambauka kulekelela zinyonyoono kakwiina kweempwa zibi … Luzyalo lutakwe mpindu nduzyalo lutakwe basikwiiya, nduzyalo lutakwe ciciingano, nduzyalo lutakwe [Yahushua] Kristu."1
Mu luzyalo luli boobu, bantu bavwuzya kulamatila mpindu yakuba munakristu kakwiina kubikkila maanu muulo wakucita boobo. Mbabaabo bazyi nokuba batakubwene, bakumbatila luzyalo luli boobo, batamikizya kufumbwa uutobela mulawo ookwa Yahuwah kuti ngu "syaatulawolawo".
Jemusi utupa bwiinguzi bwakulesyelela nkamu zyobile eezyi.
Lusyomo a milimo
Eelyo bantu nobakazyanya lusyomo lwakweezyekwa milimo, kamwi kaambo nkobavwuzya kuluba nkakuti kufumbwa ciyandika kuti kube lufutuko ku muntu, ncipego cakwaabilwa buyo – kusanganya a lufutuko alwalo. Yahuwah "wakaabila muntu -omwe omwe lusyomo lumweelede." (BaLoma 12:3, NKJV) Eeco "cisela" ca lusyomo ncapedwe muntu cilakonzya kujatisya mujwi lya Yahuwah lisyomya lufutuko.
Pele kuteelela akwalo ncipego cakwaabilwa buya! Aboobo nceciceeci bunji bwabantu ncobatamvwisyide. Pele Jemusi wakalimvwisyide kabotu ncocaambilizya eeci. Walo wakajuzya lugwalo lwakwe kumwi kapa kucenjezya asyoonto kuti: "Mutacengwi bakwesu nomuyandwa. Kufumbwa cipego cibotu, cipego cilondo, ncipego cizwa kujulu kuzyaansi kuzyila kuli Taata wa mumuni, ooyo uutacincauki akutabaa cimvwule cakudonaika. Walo Lwakwe nguwaatuleta swebo kwiinda mujwi lya kasimpe, kutegwa swebo tubaanga tuli micelo mitaanzi akataa zilengwe Zyakwe." (Jemusi 1:16-18, NKJV)
Eeci cijatikizya kuteelela! Mbweenya mbuli lusyomo mbocili cipego, akwalo kuteelela ncipego, mbweenya buyo.
Milimo iitobela kuzwa mukusyoma
Bunakristu bwamazubaano bwiiminina misyobo yiimpene yakusyoma: bunji bwa bantu bayanda zyanyika balitondezya aanga balikkomene. Pele kumwi bunji bwa banakristu batobela tulawolawo aabo mbabantu basinizyide bunakristu — basyaanikidwe kunsaa mukuli wa zibi!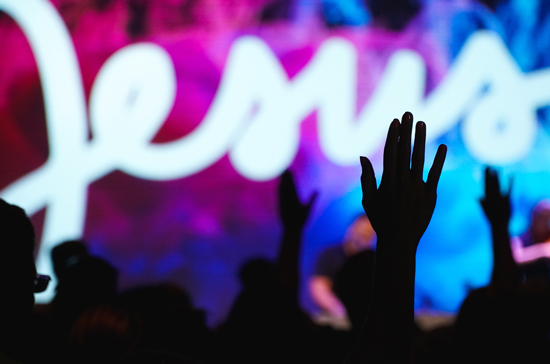 Banakristu bayandisya zyanyika bakatambula mulumbe wa kululamikwa kwiinda mukusyoma buyo, pele bacicedwe mukooze kakusulaika kuteelela kumwi kabaamba kuti ntulawolawo buyo. Aabo banakristu baambwa kuti mbaa syaatulawolawo, baminidwe mikuli alimwi bateelela mulawo wabulemu mbuuliko lyoonse, bacidadanyana nkaambo batambula cipego ca lufutuko, aboobo balibwene kuti lino beelede kweendelana a Yahuwah kwiinda mukweeleba masunko akutempaulwa aa Saatani kababelesya nguzu zyabo. Aboobo eezyi nkamu zyobile zyilaalilwa kumvwisya kuti kuteelela acalo lwaco ncipego cakwaabilwa buya.
Jemusi wakalimvwisyide makani aaya. Walo naakati:
"Aboobo amusiye busofwaazi boonse akugwisya bubi buzwide mulindinywe. Amwaatambule cakulibombya majwi Yahuwah ngaakasyanga mumyoyo yanu aakonzya kumufutula.
Mutanoolicengi mukwiide kumvwa majwi buyo, pele kamucita zyaambwa mumajwi aayo. Nkaambo kuti naa muntu kaswiilila buyo majwi akutacita nzyaamvwa, ulikozyenye amuntu uulilanga mucimboni-mboni, amana kulibona ulazwa, eelyo cakufwambaana waluba mbuli mbwaabede. Mulawo wa Yahuwah ulilondokede alimwi ulapa lwaangunuko. Muntu uulanga mu Mulawo ooyo akukakatila mulinguwo, taswiilili majwi buyo akwaaluba, pele ulaatobela. (Bala muli Jemusi 1:21-25.)
Langisya lino kuti "ijwi lisyangidwe mumoyo" ndelipa kuti aabo balitambula babe bantu bacita ncolyaamba jwi eelyo. Lilikke eelyo swebo notutambula cipego ca lusyomo antoomwe a cipego ca bululami bwa Yahuwah busyangidwe mu myoyo yesu, notukonzya kuteelela akutobela.
Lusyomo lubeleka mulimo
Yahushua wakalimvwisyide kuti kuteelela kutambulika buyo kuli Yahuwah eelyo nokuzyila mumoyo uusalazyidwe oomo mulawo ookwa Yahuwah muulembedwe. Mukusandulula makani aaya ku Bafalisi, walo wakati:
"Mbuli mbomuzi kuti musamu kuuli mubotu ayalo micelo yawo mibotu, musamu mubi ulazyala micelo mibi. Kayi musamu uuli woonse ulazibwa amicelo yawo. Nywebo nobana banzoka! Ino inga mulaamba buti cibotu, kakuli nywebo muli babi? Nkaambo muntu waamba cizwide mumoyo wakwe. Muntu mubotu ulaamba zibotu nzyayobola muli nguwe, muntu mubi ulaamba zibi zili muli nguwe." (Mateyo 12:33-35, NKJV)
Ooyu tiiwakali mulumbe wakuvwuzya milimo yabo njobakeelede kucita pe. Pele, kwakali kukombelezya kuti balekele Taata kubasalazya myoyo yabo. Mpoonya eeyo milimo njibakali kusola kubeleka munguzu zyabo, yakali kunoocitigwa munzila ngubauba nkaambo kamoyo uusandukide ngobaapedwe mbuli cipego munguzu zyabulemu zilengulula.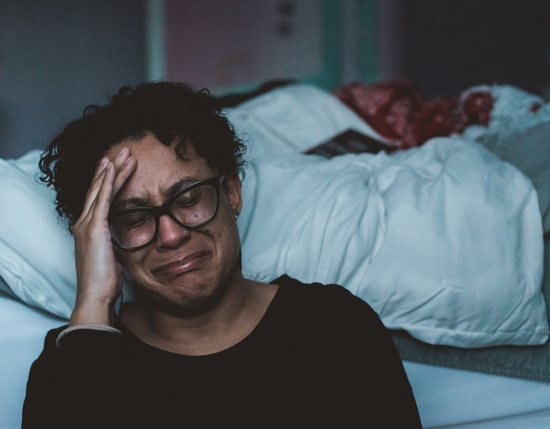 Kuteelela kulasonsa kuzyila mukubaa lusyomo. Lusyomo talutaliki leelyo muntu natalikide kale kutobela. Mubwini ncintu citakonzyeki kuti muntu ateelele kataninga pegwa cipego cakubaa lusyomo. Jemusi wakali kwaamba mulazyo ngweenya ooyu, eelyo naakati :
Ino cigwasya nzi kuti muntu kati ulijisi lusyomo, pele kakunyina ancacita andulo? Sena lusyomo lwakwe lulakonzya kumufutula? Atwaambe, mukwesu naa mucizi uusyoma wabula zyakusama azilyo, kwamana umwi wanu wati, "Koya muluumuno, ujane zyakulivumba azilyo," kali taamupa zintu zyeelede zyamubili, ino cigwasya nzi? Mbubonya oobo alwalo lusyomo lutajisi milimo lulifwide.
Ambweni inga umwi ulati, "Yebo ulijisi lusyomo, mebo ndijisi milimo mibotu." Ime inga ndati, "Nditondezye lusyomo lwako lutajisi milimo mibotu, ambebo amilimo yangu ndilakutondezya lusyomo ndwejisi." Nywebo mulazumina kuti Yahuwah ngumwi buyo, ncibotu. Ayalo myuuya mibi ilazumina oobo akukankama.
Sena yebo omuntu mufuba-fuba ulayanda kutondezegwa kuti lusyomo lutajisi milimo ndwabuyo? Tee kayi Abulahamu taata wakalulamikwa akaambo kamilimo ciindi naakatuuzya mwanaakwe Izaka acipaililo? Mwabona kuti lusyomo amilimo zyakacitikila antoomwe. Kwiindila mumilimo lusyomo lwakwe lwakazuzikizika. Nkabela zyakacitika zyakaamba Malembe kuti, "Abulahamu wakasyoma Yahuwah, nkabela wakaambwa kuti mululami." Nkaako Yahuwah wakamwiita kuti mweenzinyina. Mwabona kuti zicita muntu nzezimululamika kutali buyo lusyomo lulikke.
Aboobo munzila njiyonya buyo awalo Lahabu mwaamu wakalulamikwa nkaambo kamilimo ciindi naakatambula basikutwela akubainzya nzila iimbi.

Nkaambo mbubonya mubili uutakwe muya mbuufwide, alwalo lusyomo lutakwe milimo lulifwide."(Bala Jemusi 2:14-26.)
Cipego ca kuteelela cizyila mukutambula cipego cakusandulwa moyo.
Cipego ca kuteelela
Yebo toyelede kukaka kuti mulawo wabulemu unooliko lyoonse nkaambo buyo kakuti toyandi kubamba mulawo ooyo. Masimpe eeni ngakuti: yebo tokonzyi! Tacili munguzu zyako nokuba aasyoonto pe. Kuteelela ndipenzi ndyotutingaana limwi alimwi mukuli uulema ncobeni … kuti kokwakwalisya kubamba mulawo kwiinda munguzu zyako. Pele teesyi eeco Yahuwah ncalangila ku muntu pe! Walo ukwaabila cipego ca moyo mupya wakasalazyigwa, uulembedwe mulawo Wakwe mukati.
"Njoomupa myoyo amizeezo mipya akumugwisya moyo uuli mbuli bbwe, mpoonya njoomupa moyo mupya. Alimwi njoobikka muya wangu mukati mulindinywe, njoocita kuti mukabambe malailile Aangu akubamba mbeta Zyangu kutegwa mukabambe milawo Yangu" (Ezekiya 36:26-27, KJV)
Paulu wakazuminizya kaamba kuti: "Ngu Yahuwah uukutauka mukati muli ndinywe kutegwa muyande akucita zimubotela." (Bala Bafilipo 2:13.)
Eeci ncipego ciyandisi ncobeni. Mulimo wabulemu nkuuli munguzu zyabulengi. Eelyo Yahuwah namanizya mulimo wabulemu ooyu kakwiina lugwasyo luzwa kuli ndiswe, bwiinguzi bwesu bonootambulika kuli Nguwe. Mpoonya antoomwe a Mulembi wa Ntembauzyo tuyoosekelela kuti, "Ndikkomanina kucita kuyanda Kwako, O Yahuwah; inzya, mulawo Wako uli mukati kamoyo wangu" (Bala Ntembauzyo 40:8.)
Kotambula cipego buno buzuba, mpoonya kuteelela tuucinooli mukuli, pele unooli mulimo muubauba uuzwa mumoyo wako mupya.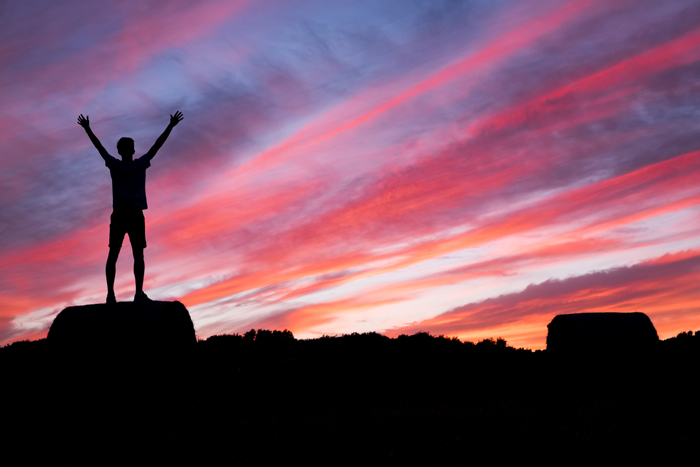 Buvwubi bwa Kujulu bulindila boonse aabo balomba mulusyomo. Kutegwa wiiye mbokonzya kubaa lusyomo luzunda nyika, langaula cipekupeku ca WLC cakuti "Simple Steps to Increase your Faith" mubusenabwa YouTube. Ulakonzya kubala cibalo eeco mubusena bwa WLC: "Ntaamu Zyuubauba Zyakuyungizya Lusyomo Lwako."
---
1 Dietrich Bonhoeffer, The Cost of Discipleship.