Kasimpe takakonzyi kulileba pe. Nokuba kuti kuzinguluka mumbali lyako koonse kakuli kupyopyongana amanyongwe, Kasimpe kalikke inga nkakanooyimvwi kakatakwe cikalwana.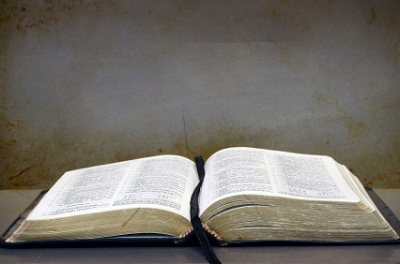 Mukupyopyongana kwamizeezo iikazyana minjaanji, kuli kutaminina kunjaanji ooko kulwana Nsabata yamu Bbaibbele iitobezya mwezi-azuba nkaambo buyo kakuti kunyina luzyibo akumvwisisya kasimpe kuliko akataa baabo balwana masimpe aaNsabata eeyi.
Boonse bantu bakakona kulubila kuzwa kuziyanza zyakapegwa kuli mbabo kuzwa kubuna Kristu busangene amituni. Nokuba boobo, Mangwalo ayubununa maseseke aaNsabata kuli yooyo kufumbwa Uusanyangula kasimpe. Kunyina muntu pe weelede kucaala kali mukupyopyongana akulubila.
Ootu twaambo tutobela ansaawa nkutwanga kuli ciloba ooko kwakatalika kumwvugwa kakukazyana a Nsabata iitobezya mwezi-azuba yamu Bbaibbele, Abwiinguzi bupedwe kukuzwanga ooko.

KUTWANGA #1: "Bantu Babamba Nsabata iitobezya Mwezi-aZuba tababalilizyi mazuba aamvwiki amwi. Kkalenda lyabo lizwide mazuba aatakwe nkwaabalilwa.
BWIINGUZI: Kunyina pe cintu ciitwa kuti "mbuzuba butakwe nkobubalilwa" nokuba "buzuba butakwe cintu cili coonse." Ciindi coonse ceelede kubalilwa, alimwi kkalenda litobezya mwezi-azuba lyamu Bbaibbele, talisiide ciindi nociba cili buti anze kacitabalidwe pe. Makkalenda aatobezya zuba luzutu amakkalenda aatobezya mwezi-azuba antoomwe, abelesya kweenda kwazuba mukupima bulamfu bwa mwaka. Nkaambo kakuti ciindi camwaka citola mazuba aali 365.25, eeco ciindi cibikkidwe atala mu kkalenda lina Gregory cilabalilizyigwa akusanganya buzuba bomwe mumyaka yone. Oobu buzuba "bwakusotoka", mbuzuba bwa Mulumi 29 busanganyigwa lyoonse mumyaka yone.
Mumakkalenda aatobezya zuba luzutu, myezi iliimpene bulamfu alimwi tiisimpidwe kucintu cili coonse nociba buti cilengedwe a leza muzilengwa leza. Kujanza limwi kkalenda litobezya mwezi—azuba lyamu Bbaibbele, lyaangilide myezi kubweende bwa mwezi uulibonya ameso. Ikkalenda lya Bbaibbele litobezya mwezi-azuba, kujanza limwi, lyaangilide myezi yalyo antoomwe abweende bwa mwezi uulibonya. Ciindi citola mwezi kuti kuucilibonya tuuli mweelwe wiimvwi kuutacinculuki mbubonya lyoonse pe, mbweenya buyo awalo mwaka uutola zuba nolizinguluka nyika mbuutali mwaka wamazuba aatacinculuki. Mwezi utola mazuba aali 29.5 kuzinguluka nyika. Nkaambo kaako, imwi myezi ilaa mazuba aali 29 alimwi imwi myezi lilaa mazuba aali 30.
Mumwezi uutola mazuba aali 30, buzuba bucaalizya muli aali 30 busikila akataa Nsabata ncaalizi yabuzuba bwaciloba bwa mwezi ooyo aBuzuba butaanzi bwa Mwezi Mupya uutobela. Aboobo, oobo buzuba bwamakumi otatwe (30th), tabuli mucibeela camvwiki icaalizya mumwezi wainda alimwi TABULI buzuba "butakwe" cintu. Bulaa cibeela mumwezi uumanina muli mbubo, nokuba kuti tabuli mumvwiki yamwezi ooyo nokuba mumwezi uutobela. Mbuzuba bwakulanduka mwezi wainda kuya mumwezi uutobela.

KUTWANGA #2: "Mukkalenda litobezya mwezi, Nsabata ilasensela ooku akooku! Mwezi omwe omwe Nsabata isikila mumazuba aayimpene aamvwiki. Zimwi ziindi ili muli bwa Muvwulo, mpoonya mwezi uutobela ili muli Bwatatu alimwi amuli Bwane kuzwa waawo. Kwiina niikkalikila mubuzuba bomwe lyoonse pe."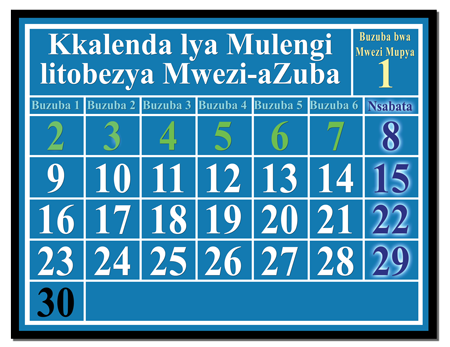 BWIINGUZI: cintu cilibonya antangalala ciimpene akataa kkalenda lina Gregory akkalenda lyamu Bbaibbele, cijanwa mu kuzinguluka kwa mvwiki. Ikkalenda lina Gregory mbuli kkalenda lina Juliyasi eelyo lyakainda kumbele kwalyo, lilaa mulongo wamvwiki uutaleki kuzinguluka. Pele kkalenda lyamu Bbaibbele, mbuli makkalenda woonse aansiku, talijisi mvwiki zyili boobo pe.
Nkwiimpana buyo kwamulongo wamvwiki ooko kupa kuti Nsabata iitobezya mwezi-azuba ilibonyaanga ilasensela ooku akooku mu kkalenda lina Gregory.
Kkalenda lyamu Bbaibbele lilitonkomene kweenda munzila njeenya lyoonse. Nkaambo kakuti mulongo wamvwiki wa kkalenda lyamu Bbaibbele ulainduluka kutalika bupya mubuzuba bwa Mwezi Mupya, mpoonya mazuba aamwezi ooyo alasika lyoonse mumazuba ngeenya aamvwiki.
Eeci teesyi ncecilibonya mu kkalenda lina Gregory litobezya zuba luzutu. Insabata yabuzuba bwa ciloba ilasensela ooku akooku, kuzwa kubuzuba bumwi kuya kubuzuba bumwi butobela bwa mwezi, kutegwa isimpe mazuba aamwezi omwe-omwe kumwaka woonse.
Kwiinda kusensela ooku akooku, Nsabata yamu Bbaibbele ili mbweenya lyoonse alimwi isikila mubuzuba bwa lusele, bwakkumi abwasanu, bwamakumi obile abwabili, abwamakumi obile afuka bwa mwezi uutobezya mwezi-azuba.

KUTWANGA #3: "Myezi Mipya tiikonzyi kuba Nsabata nkaambo buyo kakuti Bbaibbele lipede mikonzyanyo minjaanji yabantu bali mulweendo nokuba kubeleka mumazuba aa Myezi Mipya!"
BWIINGUZI: Cili masimpe kuti Bbaibbele lipede mikonzyanyo yabantu beenda misinzo nokuba kuyaka cikombelo mumazuba aa Myezi Mipya. Cili boobo nkaambo kakuti myezi Mipya tiili Nsabata zyabuzuba bwaciloba pe. Bunji bwazintu zikasyidwe mbuli kweenda misinzo omuntu kotukkide naa kobwezede mukuli uulema akujika mu Nsabata, tiizyakali cibeela camazuba mataanzi aa Myezi Mipya.
Nokuba boobo, mazuba mataanzi aaMyezi Mipya, mazuba aakukomba ncobeni mbweenya mbuli Nsabata. Eezi zyakali ziindi zyakusekelela akulumbaizya nkaambo kazileleko eezyo nzyaakatambula muntu mumwezi wakainda alimwi akubambulula cilongwe cesu akataa ndiswe Mwami mumwezi mupya watalikwa. Myezi Mipya ili muciga cayo ilikke mbuli mazuba aakupaila.
Eeci ncintu citondezyedwe muzituuzyo eezyo ziyandika kutuuzyigwa mubbuku lya Myeelwe 28 a 29. Mazuba aatakali kuyandika kutuuzyigwa zipaizyo zinjaanji, akali mazuba aakubeleka akataa mvwiki. Nsabata yabuzuba bwa ciloba yakali kuyandika kubaa zipaizyo zinjaanji kwiinda mazuba aakubeleka akataa mvwiki. Mazuba mataanzi aaMyezi mipya, akali kuyandika kubaa zipaizyo zinjaanji kwiinda Nsabata yabuzuba bwa ciloba. Pele alikke mapobwe aciindi comwe amwaka ngaakalaa zipaizyo zinji kwiinda Myezi Mipya.
Mangwalo atuletela Mazuba mataanzi aaMyezi Mipya kuti nciindi cakukomba eeco cicinooliko kukabe kutamani:
Alimwi kuyooba kuti, kuzwa ku Mwezi mupya omwe kusikila ku Mwezi Mupya uutobela, alimwi akuzwa ku Nsabata yomwe kusikila ku Nsabata iitobela bantu boonse bayooboola kunembo Lyangu, mbwaamba Yahuwah (Langa Izaya 66:23.)
Boonse aabo bayandisya kukomba Mulengi wabo bayoocita oobo muziindi Zyakwe nzyasalide: ziindi zyakukomba zisalidwe mvwiki amvwiki, mwezi amwezi, alimwi mwaka amwaka.

KUTWANGA #4: "Ooyu muzeezo wa Nsabata iitobezya Mwezi-aZuba ulalikazya lwawo. Kuti ooyu muzeezo niwali wamasimpe, caambilizya kuti Kulonga nikwakaba mu Nsabata iitobezya mwezi azuba, aboobo akutyola Nsabata."
BWIINGUZI: Masimpe kuti bana ba Isilayeli bakayaamuka kuzwa mu Ijipita mubuzuba bwakkumi abwasanu bwa mwezi mutaanzi. Nokuba boobo, tiibakatyola mulawo waNsabata, nkaambo mawoola aasetekene akamanide kale eelyo nibakanyamuka kubweza musinzo wakuzwa mu Ijipita.
Malembe aamu Bbaibbele alembedwe zintu zyobile zitondezya bweende bwaciindi kuzwa aciindi ca Kulonga.
Cakacitika ciindi camasiku;
Cakatola busena muli bwakkumi abwasanu bwamwezi.
Caambilizya kuti eeco ciindi kwakali MWEZI UUZWIDE KUMWEKA - AKATAA mwezi.
Ciibalusyo 16:1 - Kobamba mwezi wa Abibu, akubamba pobwe lya Pasika kuli Yahuwah Elohimu wako, nkaambo mumwezi wa Abibu . . . . Yahuwah Elohimu wako wakugwisya mu Ijipita ciindi ca masiku.
Myeelwe 33:3 - "Bakayaamuka kuzwa ku Ramesesi mumwezi mutaanzi, mubuzuba bwakkumi abusanu bwamwezi mutaanzi; mubuzuba bwakatobela bwa Pasika, bana ba Isilayeli bakayaamuka kabatayoowede mumeso aabantu ba Ijipita boonse."
Kyungizya kubuzuba aciindi camwezi eeco cipedwe aawa, muntu weelede kubikkila maanu kumabala aakuti "bakayaamuka kabatayoowede mumeso aabantu ba Ijipita boonse" nkaambo eeco caambilizya kuti cakali ciindi ca MWEZI UUZWIDE KUMWEKA - AKATAA mwezi mbuli mbomunga mwalibonena nyoonse
Buzuba bwa Kulonga bwakali muli bwakkumi abwasanu bwamwezo wa Abibu, mwezi mutaanzi, mubuzuba butobela bwa Pasika. Mumwezi uli woonse uutobezya mwezi-azuba, buzuba bwakkumi abwasanu lyoonse ni Nsabata yabuzuba bwaciloba. Nokuba boobo, bana ba Isilayeli bakayaamuka ciindi camasiku, naakaindide kale mawoola aaNsabata aasetekene.
Kweelede kwiibalukwa kuti Yahuwah Nguupa mulawo. Mbweenya buyo mbuli kasimpe mbokatakonzyi kulileba, Yahuwah Lwakwe NGO kasimpe, alimwi kunyina pe natyola milawo Yakwe.

KUTWANGA #5: "Mujibelo lyoonse nje Nsabata yabuzuba bwaciloba. Ncobeni, alyalo bbala lyakuti 'Nsabata', lyakayobozyegwa mumilaka minjaanji alimwi lyoonse lyaambilizya Mujibelo kuti mbuzuba bwa ciloba."
BWIINGUZI: Nkaambo buyo kakuti bbala lyakuti "Nsabata" lilalibonya mumilaka minjaanji, teesyi bumboni bwakuti Mujibelo ni Nsabata yamu Bbaibbele. Citondezya buyo buna Kristu nzila eeyo Nsabata mbuyakamwaikizyana akusangana mubukombi bwa mituni. "Mujibelo," mbweenya mbuli mvwiki zyizinguluka kakwiina kulekezya, yakasanganyigwa buyo misela yakainda misyoonto kukkalenda.
Eelyo Juliyasi Cæsar naakatonkela kumbali kkalenda litobezya mwezi-azuba lya Bulelo bwa Loma akubikka mucibaka calyo kkalenda litobezya zuba luzutu, kkalenda lina Juliyasi, imvwiki yakalaa mazuba aali lusele, kaapedwe mabala aayiminina buzuba bomwe-bomwe kuzwa A kusikila ku H.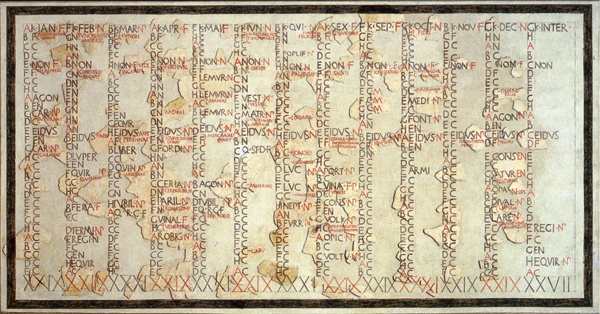 Cifwanikiso citondezya kkalenda lyakabambululwa Fasti Antiates, kkalenda lilikke lyakali kubelesyegwa mubulelo bwa Loma eelyo liciliko mazubaano.
(Palazzo Massimo Alle Terme, ed. Adriano La Regina, 1998.)
Mbuli maseseke aabulozi bwa Mithraizimu bwaku Persia mbwaakatalika kubaa mpuwo mu Loma, imvwiki iilaa mazuba aapedwe mazina aabaleza bamituni ayalo yakatalika kubelesyegwa ndeenya eelyo. Eeyi yakali mvwiki yamazuba aali ciloba aatalikila mubuzuba bwaleza mutuni Saturn, mumulaka wa ciLatini bulembwa kuti dies Saturni, naa mbuzuba bwa Saturn. Buzuba bwabili bwamvwiki bwakali buzuba bwa zuba mbuli leza wabakomba mituni, mumulaka wa ciLatini bulembwa kuti dies Solis, naa Buzuba bwa Zuba. Buzuba bwatatu bwamvwiki bwakali buzuba bwa Mwezi, mumulaka wa ciLatini bulembwa kuti dies Lunæ, naa buzuba bwa Mwezi. Imvwiki yakali kumanina mubuzuba bulembwa muci Latini kuti dies Veneris, naa Buzuba bwa Venus, oobo bwiitwa mazubaano kuti Bwasanu.
BaLoma nibakatalika kutobela bupaizi bwa Mithraizimu, bakacitila boobo nkaambo bakali kuyanda kusukumina ambali mvwiki yamazuba aali lusela iina Juliyasi, akutalika kutobela mvwiki yuulikidwe mazina aabaleza bamituni yamazuba aali ciloba:
Tacili cintu ceelede kudonaikwa kuti kumwaikizyanya kwamaseseke aaku Iran [Persia], kwakatobelwa kanjaanji abantu bakomba mituni, akusanganyigwa mumvwiki iijisi Nsondo kuti mbuzuba busetekene. Mazina aayo ngotuulika mazuba aali cisambomwe aakubeleka, kabatakubwene banamaleya, akaboolela akutalika kubelesyegwa aciindi eelyo bupaizi bwa Mithraizimu nibwaajana bantu babutobela muzyooko zya Kumbo, alimwi muntu inga taabinda kukosozya kaambo kuti oobo bupaizi bwakainda atalaa zyoonse akuba bupaizi butobelwa abantu boonse. (Robert L. Odom, Sunday in Roman Pagansim, p. 157.)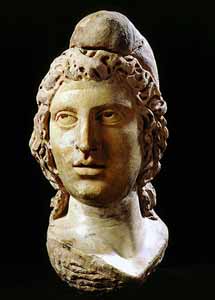 Cibumbwa caku Loma ca mutuni Mithra
Bupaizi bwa Mithraizimu akali malweza aakukomba zuba. Cintu cakatobela waawo ncakuti, Buzuba bwakukomba Zuba bwakasumpulwa akuba bupati kwiinda woonse.
Bulemu bwaapedwe kubuzuba bwa dies Solis [buzuba bwakukomba Zuba], mbubwaaletelezya kulanganya Nsondo kuti mbuzuba bwabupaizi. Eeci ncintu ciswaangene akasimpe kapati, aaka kasimpe ka kusanganya akutalika kubelesya mvwiki yabakomba mituni muzisi zya Bukuwa. (Franz Cumont, Astrology and Religion Among the Greeks and Romans, p. 163.)
Mvwiki yabaleza bamituni yakaulikwa mazina aabaleza bamituni. Mbuli mvwiki mbuyakali kuyaa kuyambukila masi amwi mu Bukuwa, aalo mazina aabaleza bamituni aakaulikwa mazuba aamvwiki eeyo akayambukila muzisi antoomwe a mvwiki eeyo.
Milaka minjaanji mazubaano itondezya kuti Bukatolika bwaku Loma mbubwaainduluka kuulika buzuba butaanzi bwamvwiki, Nsondo, "buzuba bwa simalelo" akuti Mujibelo, mbuzuba bwaciloba bwamvwiki, "Nsabata." Nokuba boobo, aaya TEESYI mazina aakutamalikilo aamazuba aamvwiki pe.
Mpuwo yabupaizi bwakupaila nyenyezi ayalo yakali yambukide kapati mumbalaa cooko ca Bulelo bwa Loma, ooko buna Kristu nkubwakasika aakale. Milaka ya English, Dutch, Breton, Welsh, aci Cornish, eeyo milaka yabukuwa iiciliko mazubaano, ayalo icijizi mazina mataanzi aabaleza bamituni aayo aakapedwe mazuba aamvwiki, alimwi eeyo milaka ilajanwa muzyooko oomo buna Kristu mubwatakali kujanwa mumisela mitaanzi, eelyo mvwiki yakukomba zilengwa leza niyakacili kuyaa kumwaikila munyika ya Bukuwa. (Eviatar Zerubavel, The Seven Day Circle: The History and Meaning of the Week, p. 24.)
Buzuba bwa Mujibelo, mbweenya mbuli kkalenda lyakukomba mituni lina Juliyasi, abwalo bwakatalika kubelesyegwa mumusela mutaanzi kuzwa ciindi ca Kristu, alimwi mbuzuba bugaminina kuzyila kubukombi bwa ziseese azibumbwa. Tabuli buzuba bwa ciloba bwa Nsabata bwamu Bbaibbele, alimwi kunyina pe nuuba mulwi uuli buti wakwiinduluka kwiituluka mazina aakuti ni "Nsabata" ooyo unga wasandula buzuba oobo kuti bube Nsabata yamasimpe yamu Bbaibbele.
Mazina aazibumbwa aawulikidwe mazuba aamvwiki yamituni, aalo akazumanana kubikkwa amukkalenda lyamazubaano akataa zisi zyaambwa buna Kristu. Kufumbwa ciindi notwiide kulanga kkalenda lileleenga kubwaanda naa kunembo lyesu, lyoonse eeco nciibalusyo ceelede kututondezya kukamantana kwa kukomba zibumbwa aBuna Kristu ooko kwakacitika nkaambo kakuzanga kupati mubupaizi Buna Kristu – ooko "Kudilika musyule" kwakaambilizyigwa amwaapositolo Paulu, ooko kwakacitika mumisela mitaanzi yacikombelo ca Buna Kristu alimwi akubamba munzi wa Bbabbelo uusesemya alimwi kuuzwide malweza, lusyomo lutako mu Mangwalo nanka mutubunga tulwanina bukombi akulyaamba kuba Buna Kristu. (Robert L. Odom, Sunday in Roman Paganism, p. 202.)

KUTWANGA #6: "Kuzinguluka kwa Mwezi kupa kuti muntu anyonganye akutyola buzuba bwa ciloba bwa Nsabata oobo buzyila kumvwiki ya Malengelo."
BWIINGUZI: Ncintu cakweezyeezya, ciyeeme aziyanza zitola ciindi cilamfu, kuti mvwiki yakali kuzinguluka lyoonse kakwiina kulekezya kuzwa ku Malengelo. Nokuba boobo, mvwiki yamazubaano, izwa cigaminina kukukomba zibumbwa amituni. Kutalikila kumazina aamvwiki, kuya kumvwiki iizinguluka kiitalekezyi, bukombi bwamituni inga bwatobezyegwa nkubwaatalikila. (Bufubafuba bwamwviki iizinguluka kakwiina kupumuna bulajanwa amumweengwe uuzunguluka nyika ooyo wakabambwa abantu kuti aawo mpaatalikilwa kubalilwa mazuba, pele ooyo mweengwe tuuli mu Mangwalo pe.)
Cilikke cintu cikonzyana amvwiki yamu Bbaibbele, cijanwa buyo mumweelwe wamazuba aali mumvwiki. Mvwiki yamazubaano amvwiki ya Malengelo, zilaa mazuba aali ciloba. Nokuba boobo, mvwiki yamazubaano njalweeno lwa Saatani alimwi yakabambilwa kukopa mizeezo yabantu batakubwene, kiikazyana amvwiki iiluleme yamu Bbaibbele.
Mvwiki yamazubaano, italikila mu Nsondo akumanina Mujibelo, alimwi yakazumizyigwa mu Muswaangano waku Nicæa mumusela wane kuzwa ciindi ca Kristu: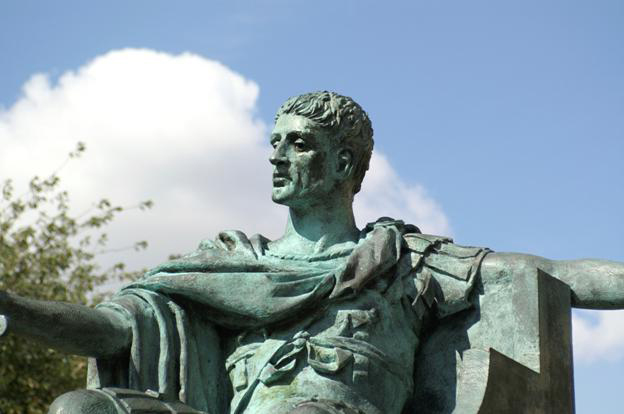 Mumwaka wa 321 A.D., Constantine, muleli waku Loma. . . kwiinda mumilawo yamfulumende wakabamba "buzuba bwakukomba Zuba," oobo ciindi eeco "bwakalaa mpuwo kapati nkaambo kabulemu mbubwaapedwe," kuti mbuzuba bwakulyookezya mu bulelo boonse. . . . Kubikka Nsondo mumulawo cakapa kuti Nsondo isumpulwe akutalika kulanganyigwa kuti ili mucibeela camazuba aamvwiki aali ciloba alimwi cakaletelezya kubikkilizya Nsondo mu kkalenda lyakazumizyidwe mumulawo waku Loma. Ba Loma bakatusiila kkalenda eelyo, alimwi muli ndilyo swebo tucilaa mazuba aazibumbwa kaawulikidwe mazuba aamvwiki yoonse. (Robert L. Odom, Sunday in Roman Paganism, pp. 244.)
Mukutobela kupaila kwalweeno kuyandika kutobela akkalenda lyalweeno, aboobo Muswaangano waku Nicæa wakapa kuti eeco cicitike. Kkalenda lyamu Bbaibbele lyakaatulwa akkalenda lyazibumbwa litobezya zuba luzutu, alimwi mvwiki yazibumbwa ayalo yakaatula mvwiki ya Bbaibbele eeyo yakayeeme kutobela mwezi uubonwa ameso. (eLaine Vornholt & L. L. Vornholt-Jones, Calendar Fraud, p. 53.)
Eeyi mvwiki yazibumbwa yakali nzila yabukombi bwamituni yakupeekezya kubikka cintu cikonzyanya amvwiki yamasimpe yamu Bbaibbele, eeyo Mulengi njaakabikka kumatalikilo aamusela wa Nyika. Mumvwiki yalweeno eeyo yakali kubelesyegwa mubukombi bwamituni bwansiku, "buzuba bulemekwa bwakukomba Zuba" bwakali kulemekwa atalaa mazuba woonse aali cisambomwe nkaambo bwakali kulanganyigwa kuti bwakali setekene kumutuni wa Zuba, ooyo wakali leza mupati akataa baleza bamituni. . . . Mbweenya buyo mbuli Nsabata yamasimpe mbwiijatene amvwiki yamu Bbaibbele, ayalo Nsabata yalweeno [Mujibelo] yabukombi bwa mituni yakali kuyandika kubaa mvwiki iigeme njiyo. Aboobo twakajana kuti mvwiki yamituni ileendelena aNsondo mbuli mucizyi waNsondo, alimwi eezi zyobile zyilipyopyongene alimwi zilijatene antoomwe . . . . (Robert L. Odom, Sunday in Roman Paganism, pp. 243-244.)

KUTWANGA #7: "Kukazyana akataa kubamba Nsondo akubamba Nsabata, lyoonse kwakali kulwanina atalaa buzuba bwiitwa kuti 'Mujibelo'. Kunyina cilembedwe cakulwana akataa Nsondo aNsabata iisensela ooku akooku nokuba cilembedwe kuti bana Kristu bakali kubelesya kkalenda liimpene."
BWIINGUZI: Eeci tacili masimpe pe, alimwi zilembedwe zyamisela zinjaanji zilatondezya cintu eeci. Kusandula kukomba kuzwa mukukomba kutobezya kkalenda lya Bbaibbele akutambula kkalenda lyamituni, tiicakali cintu cakacitika kulanduka busiku bomwe buyo nokuba mubuumi bomwe buyo. Cakali cintu cakali kuyaa kucucuma mumisela iikubwene. Mpeenya buyo bana Kristu bamwi nibaazanga, akukumbatila zibeela zyakukomba mituni, bamwi bana Kristu bakacaala kabaimvwi nji mukasimpe, kabatacucauki nokuba kuti bakali kutonkaikwa munzila yakubayoosya.
Muntaamu ili yoonse yakuzanga, muntaamu ili yoonse yakutambula nzila zyakukomba zuba, alimwi akukaka kutambula akubamba Nsondo lwayo, kwakali kukazya kuzwa kuli bana Kristu bamasimpe. Aabo bakacaala kabazumenene kusyomeka kuli Kristu [Mufutuli] akukasimpe kajwi lisalala lyokwa . . . [Yahuwah] bakali kubamba Nsabata ya Simalelo kweendelanya a mulawo, alimwi akweendelanya ajwi lyokwa . . . [Elohimu] eelyo lisalazya kutondezya kuti Nsabata ncecitondezyo eeco Simalelo, Mulengi wamajulu anyika, cimwaandaanya kuzwa kuli baleza bamwi. Aaba bakazumanana kukazya kufumbwa cikonzyanya nokuba cili mucibeela cakukomba zuba. Bamwi, kapati aabo bakali kucooko ca Kujwe, bakatobela mpuwo yaba Loma, kabakomba mu Nsabata amu Nsondo. Pele aabo bakali kucooko ca Kumbo kabanjilaukidwe mpuwo ya Loma alimwi kabeendelezyegwa abusololi bwacikombelo ababbishopo baku Loma, balikke aabo mbibakatambula akubamba Nsondo. (A. T. Jones, The Two Republics, pp. 320-321.)
Ooku kuzwanga kwa bana Kristu kakucucuma asyoonto-syoonto, bamwi kabakomba muNsabata iitobezya mwezi-azuba alimwi bamwi kabakomba mu Nsondo, kakuli bamwi kabakomba Mujibelo amu Nsondo, alimwi bamwi kabakomba mu Nsondo ilikke, cakaletelezya kukopana mizeezo kapati akataa bantu bakomba zuba amituni.
Tertullian, umwi mulembi muna Kristu, wakazuminizya kaambo aaka. Walo wakasalazya kuti aabo bana Kristu bakali kukomba mubuzuba bwa Saturn kuti mbobuzuba bwaciloba bwamvwiki, mubwini, bakali kulizandula kuzwa kuciyanza cabana Isilayeli eeco ncibatakazyi nokuba asyoonto.
Swebo inga twalibonyaanga ndiswe baku Persia [Bakomba zuba], ambweni . . . Kaambo keni kacintu eeci, Ime mbwebwene, nkakuti cilizyidwe kuti swebo notupaila inga tulanzya kujwe . . . Mbweenya buyo, kuti twasumpula buzuba bwakukomba Zuba kuti bube pobwe (kabwiimpene abuzuba bwakukomba Zuba) inga swebo twaba mubusena bwabili mukutobela baabo basumpwide buzuba bwakukomba Saturn, abalo lwabo kabayaamukide kale kuzwa kunzila yaciyanza cabuJuuda eeyo njobatakubwene pe. (Tertullian,Apologia.)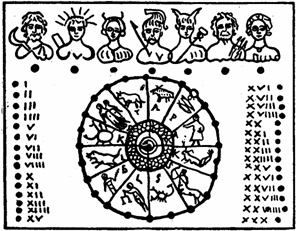 Kasamu kajisi kkalenda kakajanwa kuzisambilo zyokwa Tito, kakatondezya Mujibelo (naa muci Latini dies Saturni – buzuba bwa Saturn) kuti bwakali buzuba butaanzi bwa mvwiki yamituni (kakabambwa akataa myaka (79 – 81 A.D.)

Cilengwa cakukomba mubuzuba bwa Saturn, buzuba bwaciloba bwamvwiki oobo bwakali butaanzi pele bwakatonkelwa kusyule kuti bube buzuba bwaciloba, cakayeeme aciyanza ca bana ba Isilayeli cakukomba mubuzuba bwaciloba bwa Nsabata. Nokuba boobo, Mujibelo tiibwakali buzuba bwa Nsabata yaciHebulayo nkaambo kuzinguluka kwamvwiki kwakaliimpene.
Bumboni buyungizyidwe bwabana Kristu bakali kubelesya kkalenda lya Bbaibbele akkalenda lyakukomba zibumbwa lina Juliyasi, bulakonzya kujanwa muzilembedwe zyansiku zinjaanji atalaa zyuumbwe. Cimwi cakalembedwe atalaa cuumbwe cansiku ncobeni, cakalembedwe mu 269 AD, kacilembedwe kuti:
Munguzu zyokwa Claudius a Paternus, mbuzuba bwa Nonesi bwa November, mubuzuba bwa Venus, amubuzuba bwa 24th bwamwezi uutobezya mwezi uulibonya azuba, Leuces wakabikka [ciibalusyo eeci], cakwiibalusya mwanaakwe muyandwa musimbi Severa, aku Moza Wako Uusetekene. Wakafwa [kalaa myaka ] 55 yakuzyalwa, amyezi 11 [a] mazuba aali 10. (E. Diehl, Inscriptiones Latinæ Christianæ Verteres, p. 193.)
Eeci ncintu cikondelezya alimwi ciyumya kutondezya nzila eeyo bana Kristu mbubakali kubelesya myezi iitobezya mwezi uulibonya azuba. Buzuba bwa "Nones" bwa Vwumbi Pati, mbuzuba bwamwezi Vwumbi Pati 5, oobo mumwaka ooyo, bwakasikila mubuzuba bwa Venus, naa Muli Bwasanu. Nokuba boobo, buzuba bwa kkumi abwane (24th ) bwa mwezi uutobezya mwezi uulibonya, lyoonse busikila mubuzuba bwabili bwamvwiki!
Ootu tusimpe tuyubununa kuti Mujibelo kunyina acimbi pele mbuzuba bwamvwiki yakukomba zibumbwa, bulemekezya leza wanyota yabulowa: Saturn.
Kutambula zilengwa kwakaletelezya kuti bantu banjaanji beezyeezye kuti zintu nzyobasyoma zyakazyila mu Mangwalo, kakuli, mubwini, bunji bwa nzyobasyoma nzilengwa zyansiku buyo zyakatambikilwa ndiswe kuzwa kubantu bansiku bakomba mituni.
Boonse bantu balaa mulimo wabulemu wakulisanyangwida akulibalila cijatikizya lusyomo lwabo loonse. Kutabi muntu uukaka kkalenda lyamu Bbaibbele kusikila wabala cakutontomana amoyo wakwe woonse, kayandisya ncobeni kuzyiba ciiyo cijatikizya kkalenda eelyo. Mangwalo alicenjezyede muntu uuli woonse kuti atabindili kwiimina kulubazu lwakukazya kataninga akuvwuntauzya kasimpe:
"Ooyo uuvwiila kaambo nkataninga mvwisisya, nkufubaala alimwi nkubaa nsoni kuli nguwe." (Tusimpi 18:13, NKJV)
Nsabata, ncitondezyo cakuteelela Mulengi, alimwi njilaa cibeela cipati mumaumi aabantu boonse bakkede anyika. Aboobo:
"Kobala webo kutegwa ulitondezye kuba muntu uusyomeka kuli Elohimu, muntu uutakwe cimuusya nsoni, uupandulula jwi lyakasimpe munzila iiluleme." (Langa 2 Timoteo 2:15.)
Hena webo watambula lwiito lwa Kujulu kuti ulibalile akulisanyangwida lwako?
Hena webo ulayandaula kuti ujane akubamba Nsabata yabuzuba bwa ciloba?
---