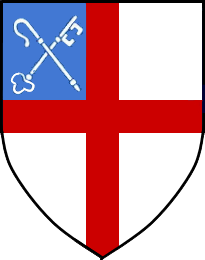 The millions of believers that make up the Anglican/Episcopalian Communion beautifully illustrate the Heaven-guaranteed right of liberty of conscience. Various branches of the Anglican/Episcopalian Communion hold differing beliefs on some key doctrinal points. These groups are nevertheless embraced in Christian fellowship and are considered part of the Anglican/Episcopalian Communion. However, certain beliefs held by some or all members of this communion are in error. Thus, they are kept from the beauty of full truth and the closeness to Yahuwah full truth brings.
Anglicanism rests on three pillars: Scripture, Tradition and Reason. It is true "All scripture is given by inspiration of Yahuwah, and is profitable for doctrine, for reproof, for correction, for instruction in righteousness: That the man of Eloah may be perfect, thoroughly furnished unto all good works." (2 Timothy 3:16-17) Likewise, truth is logical. Yahuwah invites: "Come now, andlet us reason together, saith Yahuwah." (See Isaiah 1:18.)

The mistake here is tradition. Age will not make error into truth and longevity of a belief does not make it Scriptural. Scripture alone is the standard by which truth is to be established.
Anglicans practice infant baptism. Yahushua, our example, clearly stated that His baptism was for a broader purpose than washing away sin. When John remonstrated with the Saviour, saying "I need to be baptized of thee, and comest thou to me?" (Matthew 3:14) Yahushua answered: "Permit it to be so now, for thus it is fitting for us to fulfill all righteousness." (Matthew 3:15) All who would follow the Saviour's example will be baptized when they are old enough to make the decision for themselves, not as infants not knowing right or wrong.
Some Anglicans practice confession. Scripture clearly teaches that Yahushua alone is our priest. A human receiving confession usurps the position that alone belongs to the Saviour. "Therefore, in all things He [Yahushua] had to be made like His brethren, that He might be a merciful and faithful High Priest in things pertaining to Yah, to make propitiation for the sins of the people. For in that He Himself has suffered, being tempted, He is able to aid those who are tempted." (Hebrews 2:17-18) Emotional distance is created when a repentant sinner must go through a human mediator. Yahushua promises: "The one who comes to Me I will by no means cast out." (John 6:37)
Anglicans believe in a triune-godhead, a belief stemming from paganism. Scripture which declares: "Hear, O Israel: Yahuwah our Eloah, Yahuwah is one!" (Deuteronomy 6:4) The Bible makes plain that Yahushua, while born of a virgin, is a human being - not a diety.
Anglicans hold differing views on the Eucharist: some believe in transubstantiation; others believe in consubstantiation. Scripture, however, states: "Yahushua was offered once to bear the sins of many." (Hebrews 9:28) Any doctrine that teaches the bread and wine of communion are anything more than symbols is guilty of declaring that Yahushua's death was insufficient as He is "recrucified" in the act of turning the bread and wine into His literal flesh and blood.
Yahuwah is inviting all Anglicans and Episcopaleans to lay aside the errors of tradition and accept the truths of Scripture that they may enjoy Oneness with Him.