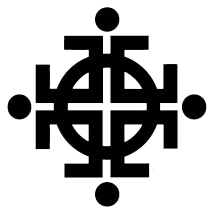 The Evangelical movement is one that crosses denominational boundaries. Evangelicals have a strong faith in the word of Yahuwah and sincerely seek to live their lives by its high standards. Evangelicals are more conservative than the average Christian. But with great truth comes a very real danger to discount the call to flee Babylon as not applicable to oneself. However, the command to go out of Babylon is given to all. Following is a list of errors most Evangelicals hold in common and out of which Heaven is now calling them.
Evangelicals admit there is only one true God, but say that His nature is triune. This concept of God as a three-in-one godhead comes from paganism. Scripture declares: "Hear, O Israel: Yahuwah our Eloah is one!" (Deuteronomy 6:4) The marginal reading is even stronger: "Yahuwah is our Eloah, Yahuwah alone (that is, the only one)." The Bible makes plain that Yahushua, while born of a virgin, is a human being - not a diety.
Biblical Christian living is very important to Evangelicals. They are not trying to "earn their way to Heaven" so much as showing their love and gratitude by their obedience. It is therefore somewhat surprising that Evangelicals worship on Sunday although the divine law specifies the seventh-day Sabbath as the day of worship. Furthermore, "Heaven" is not the goal of the Christian. Scripture teaches that immortality in the earth made new is the reward of the saints.

Most Christians worship on Sunday in honor of the day on which Yahushua was resurrected. The problem is, Sunday did not exist in the Julian calendar at that time, so it was not the day on which Yahushua was resurrected. Furthermore, Sunday is a day calculated by the Gregorian calendar – a papal solar calendar which itself is based on a pagan solar calendar. Only the luni-solar calendar of Creation can determine the true Sabbath [lunar Sabbath] of the fourth commandment.
Evangelicals commemorate the Saviour's birth, death and resurrection at Christmas and Easter. While it is important to remember and acknowledge important events in salvation history, this cannot be done by observation of pagan holidays. Christmas honors the blood-thirsty god, Saturn, and Easter is not only not the true day of the resurrection, but it is grossly pagan as well. Yahuwah is actually dishonored when those who claim to be His people celebrate these pagan holidays.

Scripture states that an identifying mark of the last generation of believers is that they will no longer honor false gods:

And it shall be at that day, saith Yahuwah, that thou shalt call me Ishi [Husband]; and shalt call me no more Baali [Master].

For I will take away the names of Baalim out of her mouth, and they shall no more be remembered by their name.

And I will betroth thee unto me for ever; yea, I will betroth thee unto me in righteousness, and in judgment, and in lovingkindness, and in mercies.

I will even betroth thee unto me in faithfulness: and thou shalt know Yahuwah. (Hosea 2:16-17, 19-20)
Most Evangelicals believe eternal hellfire is the punishment for the wicked. Not only does this contradict the revealed character of Yahuwah as being one of Love, but it also contradicts Scripture that explains death, not eternal life in torment, is the punishment of the wicked: "For the wages of sin is death but the gift of Yah is eternal life through Yahushua the anointed our Master." (Romans 6:23)
Yahuwah knows the love Evangelicals hold for Him. They are very precious to His heart. He invites Evangelicals to lay aside the errors in their beliefs, compare everything with His holy word and enter into a relationship with Him that is closer than they have ever known.