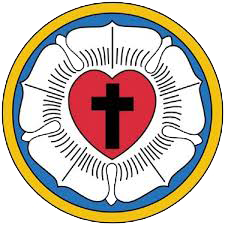 Lutherans trace their spiritual heritage back to the great Protestant Reformer, Martin Luther. They have been blessed with many truths. However, some of their beliefs are still entwined with error. Yahuwah invites Lutherans to a careful study of His word, comparing their beliefs with Scripture and laying aside all that contradicts the Bible.
Lutherans practice infant baptism, although Yahushua taught by His example that only those old enough to believe for themselves should be baptized. When the Ethiopian eunuch asked Philip, "What hinders me from being baptized?" Philip's response set the criteria: "If you believe with all your heart, you may." (See Acts 8:36-37.) A child too young to have been taught of the Redeemer who died to save, is too young to believe with all his heart.
Lutherans believe in a three-in-one godhead. The doctrine of a trinity comes from ancient paganism. It contradicts Scripture, which emphatically declares, "Hear, O Israel, Yahuwah our Eloah is one!" (Deuteronomy 6:4) The Bible makes plain that Yahushua, while born of a virgin, is a human being - not a diety.
Lutherans rightly reject the error of transubstantiation, but believe in a form of consubstantiation wherein, within the Eucharist, the true body and blood of Yahushua are truly present "in, with, and under the forms" of the bread and the wine. However, this "Sacramental Union" is wrong for the same reason transubstantiation is wrong. Any theology that teaches the bread and wine are something more than symbols implies that the death of the Saviour was insufficient for it, in effect, re-crucifies the Son of Yah.

Nor yet that he should offer himself often . . . For then must he often have suffered since the foundation of the world: but now once in the end of the world hath he appeared to put away sin by the sacrifice of himself. And as it is appointed unto men once to die, but after this the judgment: So Yahushua was once offered to bear the sins of many; (Hebrews 9:25-28)
Lutherans teach that the lost will suffer for eternity in hell. The doctrine of eternal torment contradicts Scripture which states that death, not eternal life in torment, is the punishment of the wicked.
Lutherans teach that there is consciousness after death. While this is meant to be a comfort to those left behind, it is not consistent with Scripture which states: "For the living know that they shall die: but the dead know not any thing, neither have they any more a reward; for the memory of them is forgotten. Also their love, and their hatred, and their envy, is now perished; neither have they any more a portion for ever in any thing that is done under the sun." (Ecclesiastes 9:5-6)

The belief in consciousness after death is founded on the assumption that everyone has an immortal soul. However, Scripture declares only Yahuwah, "who is the blessed and only Potentate, the King of kings, and Lord of lords;Who only hath immortality, dwelling in the light which no man can approach unto; whom no man hath seen, nor can see." (1 Timothy 6:15-16)
Lutherans confess sin to their pastor and accept his word that their sins are forgiven. This places man in the position of Yah, for all are to confess to Yahuwah: "The blood of Yahushua the annointed His Son cleanseth us from all sin. If we confess our sins, He is faithful and just to forgive us our sins, and to cleanse us from all unrighteousness." (1 John 1:7, 9)
Heaven invites Lutherans to continue the search for truth that led Luther to lay aside many errors of Catholicism and follow Yahushua into all truth.