Sanatana Dharma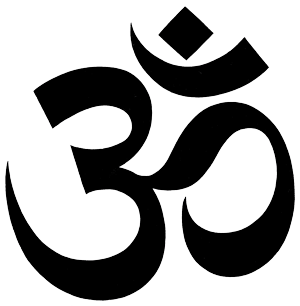 Hindus are among the most devout people in the world. Their dedication is an inspiring example. However, the various religions stemming from Vedic tradition contain errors that deprive these sincere believers from true joy and enlightenment. Following is a partial list of errors contained within this belief system:
Most Hindus are polytheistic, worshipping millions of gods. However, there is only one Creator of Heaven and earth. As such, He is the only one worthy of worship.
Hindus have a tragically incorrect understanding of the true nature of divinity. Hindu gods can be cruel and arbitrary which is the exact opposite of the loving, just and forgiving nature of Yahuwah. This incorrect understanding of the true nature of the Creator allows room for the error that mankind is itself divine.
Hindus are pantheistic. Because Brahman (ultimate reality) unites everything with each other and with god, everything is divine. The Supreme Creator teaches that He is the originator of all: "By faith we understand that the worlds were framed by the word of [Yahuwah], so that the things which are seen were not made of things which are visible." (Hebrews 11:3) Yahuwah is connected with everything in His creation through His Holy Spirit but this does not make created beings divine. Only the Creator is divine.
Hindus believe the soul is immortal. The Creator of every living soul reveals that He alone has immortality, natural and underived. Eternal life beyond Him comes only as a gift from Him.

"[Yahuwah] is the blessed and only Potentate, the King of kings and Lord of lords, who alone has immortality." (1 Timothy 6:15, 16)
Hinduism, at its very core, is a religion that teaches salvation by works. The only way to break the cycle of death and reincarnation is by dharma (good deeds) one performs in this life. Thus, "salvation" is the result of one's own efforts. Yahuwah, however, declares that salvation is a free gift.
Hindu belief in reincarnation accompanies the doctrine of Karma: the belief that you are rewarded or punished in your next life based on what you do in the present life. This reinforces salvation by works. The Creator, however, knows that no one has within himself the ability to make himself better. Thus, all improvement, any transformation of character is a gift:"

"But [Yahuwah], who is rich in mercy, because of His great love with which He loved us, even when we were dead in trespasses, made us alive together with [Yahushua] . . . For by grace you have been saved through faith, and that not of yourselves; it is the gift of [Yahuwah], not of works, lest anyone should boast." (Ephesians 2:4-5, 8-9)
Yahuwah invites all Hindus to set aside the errors of Hinduism and embrace the joy and surety that He is freely offering to all.