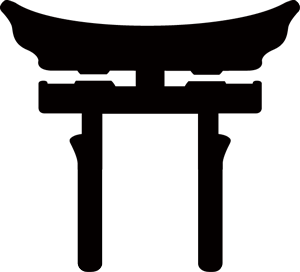 The Shinto goal of the peaceful coexistence of all beings is a foundational principle of the kingdom of Heaven. When asked which was the greatest commandment, Yahushua promptly answered: "'You shall love Yahuwah your El with all your heart, with all your soul, and with all your mind.' This is the first and great commandment. And the second is like it: 'You shall love your neighbor as yourself.' On these two commandments hang all the Law and the Prophets." (Matthew 22:37-40)
Shintoism, however, contains errors, which if clung to, will deprive its followers of true peace and unity. Following is a partial list of these errors:
Shintoism is a polytheistic religion, deifying numerous kami. Such a belief contradicts the reality of the Creator who, alone, is the sole, true deity.

"You are My witnesses," says Yahuwah, ". . . that you may know and believe Me, and understand that I am He. 
Before Me there was no God formed, nor shall there be after Me." (Isaiah 43:10)
Most of the kami are nothing more than impersonal forces of nature. The deification of inanimate nature deprives one of a personal relationship with the Creator who likens Himself to a loving father: "As a father pities his children, so Yahuwah pities those who fear Him. For He knows our frame; He remembers that we are dust." (Psalm 103:13-14)
Shintos deify and worship their ancestors. The problem is that no human, not even an ancestor, is worthy of worship as "all have sinned and fallen short of the glory of Yahuwah. (Romans 3:23) The Creator alone, who has an individual interest in each one, is worthy of worship.

When I consider Your heavens, the work of Your fingers,
the moon and the stars, which You have ordained, What is man that You are mindful of him,
and the son of man that You visit him? For You have made him a little lower than the angels,
and You have crowned him with glory and honor. (Psalm 8:3-5)
Shintoism's view of present life as "the middle of times" in the midst of a cyclic, infinite flow of time denies the soon coming end of the world while depriving it's believers of the promise of better things to come. The Creator of all does not intend to leave His beloved children in a world of struggle and suffering. He promises: "These things I have spoken to you, that in Me you may have peace. In the world you will have tribulation; but be of good cheer, I have overcome the world." (John 16:33)
Shintoisms purification rituals place emphasis on what a human does to cleanse themselves – a form of salvation by works. However, simply washing the hands or rinsing the mouth before praying can never purify a person where it is needed the most: in the heart (emotions) and mind (thoughts). Such purification only comes as a gift from the Creator: "O wretched man that I am! Who will deliver me from this body of death? I thank Yah—through Yahushua the Annointed our Master!" (Romans 7:24, 25)
The Creator is inviting His Shintoist children to lay aside long-held errors of tradition and accept the full truth of Heaven, which alone can help all people everywhere to live in peace and harmony together.