Judaism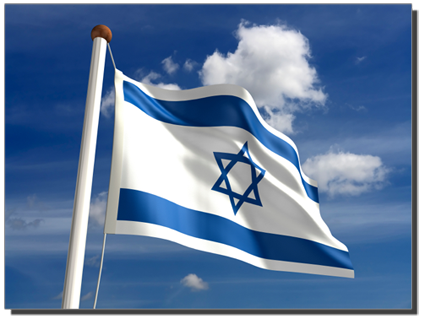 The emblem on Israel's flag, popularly known as the "star of David,"
is, in fact, the "star of Saturn" - an occult symbol.
The esoteric meaning is: "As above, so below."
Of all peoples on earth, the ancient Israelites were highly honored to be the depositories of Heaven's truth. Yahuwah intended that they would be as "a city set on a hill that cannot be hid." (See Matthew 5:14.) The wealth of truth given to the ancient Israelites is still, largely, believed by the Jews of today. Thus, the errors they cling to typically fall more under the category of rejection of new truth, rather than any tremendous amount of pagan error entwined within the truths they do believe. Following is a generalized list of the truths that the majority of Jews reject.
The Great and Eternal I AM is now calling His children out of incorrect Jewish traditions and inviting all to accept full truth and a closer, more intimate relationship with Him.