New light in the book of Daniel has revealed a shocking truth: the close of probation is imminent! WLC is compelled to raise the alarm:
Get ready! Get ready! Get ready!
World's Last Chance has just added four new lessons to the Book of Daniel eCourse, expounding upon this new light. Complete the eCourse and earn your points today!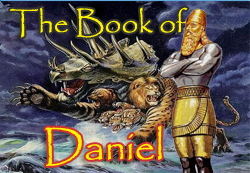 May Yahuwah continue to cover you with HIS Grace, Guidance, Mercy, Protection, and LOVE.
In His Service and Care,
The WLC Team