Beloved of Yahuwah,
World's Last Chance has just released a new video, entitled "Thank You, Flat Earthers."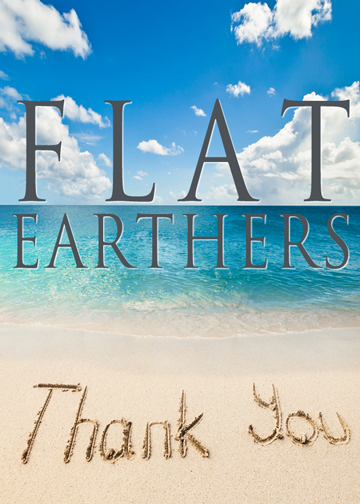 Thank You, Flat Earthers
An Enclosed Stationary Flat Earth
Fake News & Conspiracy Theories
Spherical Geometry & Mathematical Proofs
A Coming Alien Invasion? Really?
Impending Trumpets & Woes
The Jesuits & Astronomy
In this video:
Flat Earthers: Exposing the coming deception!
May Yahuwah continue to cover you with HIS Grace, Guidance, Mercy, Protection, and LOVE.

In His Service and Care,
The WLC Team