JOIN TODAY!
Meet new people from all over the world, make friends, change your status, upload photos, earn points, & so much more! Chat, post comments or questions on our forum, or send private emails to your friends! There is so much to do and Learn here at World's Last Chance! Join our growing Christian Community Today and receive your Free Gift!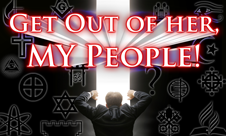 WLC Radio | Reception Reports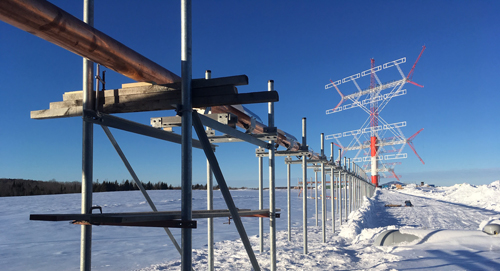 WLC's ever-expanding series of pertinent end-time messages are being broadcast throughout the world in many languages over shortware radio. Below are the Reception Reports to date. You can also listen to our programming on the WLC Radio page.

Stay up to date with the latest broadcasting schedule: WLC Radio Schedule

Submit a Reception Report and receive a QSL eCard from WLC!

Language:
English
Country: Spain (España)
City:
Rubi
State:
Date:
June 03, 2023
Start time:
04:16
End time:
06:47
Frequency (kHz):
9330
Receiver: Tecsun PL-880
Antenna: 5 mtr long wire
SINPO:
4 4 4 3 4
Language:
English
Country: Poland (Polska)
City:
Katowice
State:
Date:
May 30, 2023
Start time:
08:30
End time:
08:45
Frequency (kHz):
9330
Receiver: Tecsun S-2000
Antenna: Long Wire 20,5m
SINPO:
4 2 3 3 3
Language:
Español
Country: Japan (日本)
City:
Kawaguchi
State:
Saitama
Date:
May 30, 2023
Start time:
08:59
End time:
09:15
Frequency (kHz):
9330
Receiver: Icom R75
Antenna: field_ant MK5212
SINPO:
2 5 3 3 2
Language:
Español
Country: Australia
City:
Morley
State:
Western Australua
Date:
May 29, 2023
Start time:
09:00
End time:
09:56
Frequency (kHz):
9330
Receiver: Icom R75
Antenna: 5 metre long wire
SINPO:
4 5 4 4 4
Language:
Português
Country: Brazil (Brasil)
City:
Campo novo do parecis
State:
Mato grosso
Date:
May 26, 2023
Start time:
20:41
End time:
20:41
Frequency (kHz):
9330
Receiver: Xhdata d808
Antenna: Metal straight eight pipes
SINPO:
4 4 4 3 5
Language:
English
Country: United States
City:
Omaha
State:
NE
Date:
May 24, 2023
Start time:
12:37
End time:
13:10
Frequency (kHz):
9330
Receiver: xhdata D-109 and Drake R8
Antenna: Whip and 10ft indoor wire
SINPO:
3 1 2 3 3
Language:
Português
Country: Brazil (Brasil)
City:
formosa
State:
goias
Date:
May 21, 2023
Start time:
23:08
End time:
01:50
Frequency (kHz):
9330
Receiver: radio lelong LE-604
Antenna: long wire 25 meters
SINPO:
5 4 4 4 5
Language:
Português
Country: Pakistan (‫پاکستان‬‎)
City:
Jhang City
State:
Punjab
Date:
May 19, 2023
Start time:
01:00
End time:
01:30
Frequency (kHz):
9330
Receiver: Web SDR
Antenna: Sangean ANT-60 Short Wave Antenna + 10 Meter long wire
SINPO:
5 4 4 4 4
Language:
English
Country: United Kingdom
City:
Sheffield
State:
South Yorkshire
Date:
May 12, 2023
Start time:
05:45
End time:
06:10
Frequency (kHz):
9330
Receiver: Airspy HF Plus Discovery, with SDR Console version 3.3 (beta) software
Antenna: Wellbrook ALA-1530LN
SINPO:
3 4 3 3 3
Language:
Português
Country: Brazil (Brasil)
City:
Xique-Xique
State:
BAHIA
Date:
May 12, 2023
Start time:
10:00
End time:
09:00
Frequency (kHz):
9330
Receiver: Radio Ondas curtas
Antenna: ANTENA TELESCÓPICA
SINPO:
4 4 4 4 4
Language:
English
Country: Japan (日本)
City:
Nirasaki City
State:
Yamanashi, 407-0014
Date:
May 07, 2023
Start time:
21:46
End time:
22:00
Frequency (kHz):
9330
Receiver: NRD-535D
Antenna: Active Loop
SINPO:
3 5 4 4 3
Language:
Español
Country: India (भारत)
City:
Kolhapur
State:
Maharashtra
Date:
May 06, 2023
Start time:
12:37
End time:
12:55
Frequency (kHz):
9330
Receiver: Tecsun
Antenna: 20 meter long wire
SINPO:
3 3 2 2 2
Language:
English
Country: United States
City:
Woodstock
State:
Illinois
Date:
May 05, 2023
Start time:
00:16
End time:
00:16
Frequency (kHz):
9330
Receiver: Prunes j160
Antenna: Whip
SINPO:
5 5 3 5 3
Language:
Português
Country: Brazil (Brasil)
City:
Cacoal
State:
Rondônia
Date:
May 02, 2023
Start time:
00:07
End time:
00:20
Frequency (kHz):
9330
Receiver: Motobrás RM-PUSM81AC
Antenna: Telescópica
SINPO:
5 5 5 4 4
Language:
Português
Country: Brazil (Brasil)
City:
Maçambará
State:
Rio Grande do Sul
Date:
May 02, 2023
Start time:
20:00
End time:
21:00
Frequency (kHz):
9330
Receiver: Xhdata d-808
Antenna: Telescópica
SINPO:
5 5 4 3 3
Language:
English
Country: United States
City:
Covina
State:
CA
Date:
April 29, 2023
Start time:
22:03
End time:
22:55
Frequency (kHz):
9330
Receiver: Hallicrafters WR600 Broadcast/Shortwave
Antenna: Television Dipole (Bunny Ears)
SINPO:
5 5 3 4 5
Language:
Deutsch
Country: Italy (Italia)
City:
Civitanova Marche
State:
MC
Date:
April 28, 2023
Start time:
08:00
End time:
08:29
Frequency (kHz):
9330
Receiver: Icom IC-R6
Antenna: MLA-30
SINPO:
4 5 4 5 5
Language:
Español
Country: Spain (España)
City:
Valencia
State:
Valencia
Date:
April 22, 2023
Start time:
07:25
End time:
07:40
Frequency (kHz):
9330
Receiver: Etón Satellit 750
Antenna: telescopic
SINPO:
5 5 5 4 5
Language:
Français
Country: France
City:
88800 - SAINT-REMIMONT
State:
Date:
April 21, 2023
Start time:
09:50
End time:
10:00
Frequency (kHz):
9330
Receiver: ICOM IC.7300
Antenna: vertical Mantova Turbo
SINPO:
4 3 3 3 3
Language:
English
Country: United States
City:
El Paso
State:
Texas
Date:
April 18, 2023
Start time:
00:58
End time:
01:00
Frequency (kHz):
9330
Receiver: Chinese
Antenna: Standard
SINPO:
4 1 3 1 5
Language:
Português
Country: Brazil (Brasil)
City:
Rio de Janeiro
State:
RJ
Date:
April 18, 2023
Start time:
19:02
End time:
21:28
Frequency (kHz):
9330
Receiver: Sihuadon R-108
Antenna: Telescópica
SINPO:
4 3 2 3 4
Language:
Português
Country: Brazil (Brasil)
City:
Sao Paulo
State:
SP
Date:
April 16, 2023
Start time:
22:16
End time:
22:57
Frequency (kHz):
9330
Receiver: Sihuadon R-108
Antenna: Longwire 5m
SINPO:
5 5 4 5 5
Language:
Deutsch
Country: Germany (Deutschland)
City:
Berlin
State:
Berlin
Date:
April 12, 2023
Start time:
08:00
End time:
09:00
Frequency (kHz):
9330
Receiver: Home built regenerative receiver
Antenna: long wire
SINPO:
4 5 3 3 5
Language:
Deutsch
Country: Sweden (Sverige)
City:
Oskarström
State:
Halland
Date:
April 08, 2023
Start time:
08:36
End time:
08:47
Frequency (kHz):
9330
Receiver: Tecsun S 2000
Antenna: Teleskop
SINPO:
3 4 4 3 3
Language:
Português
Country: Brazil (Brasil)
City:
Jequié
State:
Bahia
Date:
April 07, 2023
Start time:
23:00
End time:
23:30
Frequency (kHz):
9330
Receiver: TECSUN - PL 880
Antenna: Telescópica
SINPO:
4 5 4 4 4
Language:
Português
Country: Brazil (Brasil)
City:
Araucária
State:
Paraná
Date:
April 07, 2023
Start time:
02:11
End time:
02:57
Frequency (kHz):
9330
Receiver: Yaesu FRG 7
Antenna: Longwire 2,5mm/Bazooka/Loop blindada
SINPO:
3 5 3 4 4
Language:
English
Country: India (भारत)
City:
BHILAI
State:
Chhattisgarh
Date:
April 04, 2023
Start time:
08:00
End time:
08:51
Frequency (kHz):
9330
Receiver: SDR
Antenna: NA
SINPO:
4 4 4 4 4
Language:
Español
Country: Canada
City:
Laval
State:
Quebec
Date:
April 03, 2023
Start time:
22:04
End time:
22:25
Frequency (kHz):
9330
Receiver: Sangean ATS-909X
Antenna: Horizontal 50ft End Fed Wire at 8m from gnd
SINPO:
3 3 2 3 3
Language:
English
Country: United States
City:
Gunnison
State:
UT
Date:
April 02, 2023
Start time:
23:35
End time:
23:40
Frequency (kHz):
9330
Receiver: Icom IC-7300
Antenna: Off center dipole
SINPO:
3 3 3 3 3
Language:
Deutsch
Country: Spain (España)
City:
21100 Punta Umbría
State:
Huelva
Date:
April 02, 2023
Start time:
08:30
End time:
08:53
Frequency (kHz):
9330
Receiver: Sangean
Antenna: External
SINPO:
4 4 4 4 4
Language:
Français
Country: France
City:
SAINT VINCENT DE TYROSSE
State:
Date:
April 01, 2023
Start time:
09:13
End time:
11:36
Frequency (kHz):
9330
Receiver: ICOM IC-PCR1500
Antenna: G5RV DIPOLE
SINPO:
5 5 5 5 5
Language:
Português
Country: Brazil (Brasil)
City:
Jequié
State:
Bahia
Date:
April 01, 2023
Start time:
23:00
End time:
23:21
Frequency (kHz):
9330
Receiver: TECSUN - PL 880
Antenna: Lupe blindada, DZ Ultimate
SINPO:
4 5 4 4 4