Self-employment is the best employment option for lunar Sabbath keepers. If you are self-employed, you are your own boss and can set your own days for work. Even if you have clients, you can schedule your appointments around holy days.
Self-employment requires a high level of self-discipline, organization and commitment to excellence. When you have worked for others all your life, shifting to self-employment without someone directing your work, can be frightening or seem overwhelming. However, you have valuable skills and knowledge which, with Yahuwah's blessing, can be turned into an income producing business.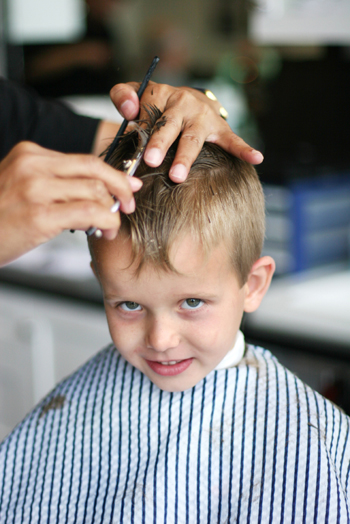 Look for work based on what you already know how to do.
A woman that has cut her family's hair for years may earn money by having clients come to her home, or arranging to bring her services to orphanages, retirement centers or nursing homes.
A man that lives in a cold climate can cut, split and sell firewood. In the winter, he can arrange with various local businesses to handle their snow removal.
Take your life experience, your job aptitude, the skill set you have learned and look for a vocation that uses what you already know. By creating a job from what you can do and are good at, the transition to self-employment will be much easier.
In many countries, self-employment requires a business license. Depending upon the work, sometimes other permits are required as well. All such information can be gleaned from the appropriate offices.
There are two basic categories of self-employment:
Selling a product
Providing a service
Your finances and your location should be considered when determining which option you will pursue. Obviously, for a person living in a small city apartment, farming is not an option. Conversely, if a person lives out in the country, doing work as a barber would be difficult. A person in town can have clients come to their home for hair cutting/styling, but the cost of transportation to a location in town if you live in the country is a factor that must be considered.
If you choose to provide a service, then it will be necessary that you live within close enough proximity to the people needing your services to make it profitable. Depending upon what services (or products) you have to offer, some work can be done over the Internet. Country living in that case is preferable as long as Internet service is available.
Some self-employment situations will require that you file your own income tax returns, print up business cards or even business stationary. You may also need to advertize or list on the internet.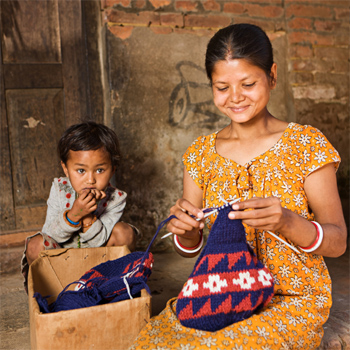 There are money-earning opportunities that allow mothers to work from their own homes and keep their children with them.
Think big! Consider every option. Yahuwah cannot lead you in a new and possibly different way unless you are thinking about many different opportunities in many different fields.
Too often people who have lost their jobs are too narrow in their search for a new job. Sometimes job opportunities arise but are rejected because the pay is not as good, or the hours are more inconvenient, or the new job does not have the "prestige" the old job appeared to have.
The difficulty of earning money while worshipping the Creator on His Sabbath, is part of the test, sacrificing everything to obtain the "pearl of great price." For some, this may require simpler living; downsizing a house, a car or other "toys" that are now too expensive to maintain.
Being self-employed, either by providing a service or selling a product, may require help from your spouse and children. Children enjoy working and being productive. It encourages a healthy self-esteem if they are able to assist in the family business. Handled properly, with encouragement and expressions of love and gratitude, children do not resent working to contribute to the family enterprise.
Do not let the change in life styles or employment circumstances discourage you. Remember that Yahuwah will lead you only as you would choose to be lead if you could see the future as He can. It is very possible that infinite Love has ordered the very circumstances you find most trying for the effect it will have on your family. If it is necessary for the whole family to work together in order to succeed in the new venture, handled properly, this will draw out the loyalty and affections of your family as you unite in working together toward a common goal. Working closely with their parents may be the very thing Yahuwah knows your children need in order to be saved.
Following is a list of differing areas that offer self-employment. It is by no means a complete, exhaustive list of the opportunities, but it may be helpful as you prayerfully and carefully study the options available to you.
Remember that some of the greatest blessings come disguised as small opportunities.

GENERAL SERVICES
Beautician/Barber (May be done out of one's home or the service taken to nursing homes and retirement centers)
Tutoring: children, foreign language, special skills or technical knowledge
Home Health Care (for the elderly and handicapped)
Taxi services; transportation for the elderly or handicapped
Lock smith (May require a short course and purchase of tools)
Pet care: walking and grooming
Sewing, mending, tailoring, alteration of garments
Laundry - Washing, ironing
Piece work – assembly and/or sewing of product for a company
Child care or elderly care (In their home or yours)
Graphic design for printers
Medical transcription
Substitute teaching


CLEANING SERVICES
House cleaning
Janitorial work for businesses and schools
Car wash for busy business people (wash their cars on-site while they are working)
Window washing
Park and grounds maintenance

SELLING A PRODUCT
This can be sold in your local area, to stores, at an open market, or on-line using PayPal.
Food using a regional product, or meeting a special needs diet or taken to a specific location such as a factory at noontime
Clothing – make a unique product or one for a special customer need
Insurance (while insurance salesmen work for an insurance company, most set their own schedule, meeting with prospective clients by appointment)
Firewood
Tourist keepsakes native to your area
Unique crafts
Home décor products; drapes, curtains, pillows, etc.
Commissioned sales representative for an established company

ON-SITE REPAIR SERVICES
Repair services are ideal choices for lunar Sabbath keepers as all such on-site services are scheduled. The following services, done at a person's home or place of employment, may suit a variable schedule.
Electrical
Plumbing
General carpentry, remodeling and home maintenance
Automotive repair (At the person's home or business. May include tire repair, battery changing/recharging, installation and removal of snow tires, etc.)
Copier and printer maintenance and repair
Computer maintenance and repair
Appliance repair and removal

YARD WORK
Lawn mowing
Landscaping
Trash hauling
Tree Trimming/removal
Snow/leaf removal

FARMING
If you do not have a lot of acreage, specialized farming can be done in a greenhouse or in your house under grow lights.
Organic farming
Herbs
Flowers
Hydroponic gardening
Animal breeding and husbandry

WEB-BASED EMPLOYMENT
For people owning their own computer, a variety of opportunities exist for self-employment. These include, but are not limited to: web development, graphic design, marketing, programming, software application design, desktop publishing and search engine optimization (SEO). Three websites that allow people to bid on various projects are: